Fall craft night ideas – get crafty with some friends and host a fall craft night! Here's a great list of fall projects to do at your craft party.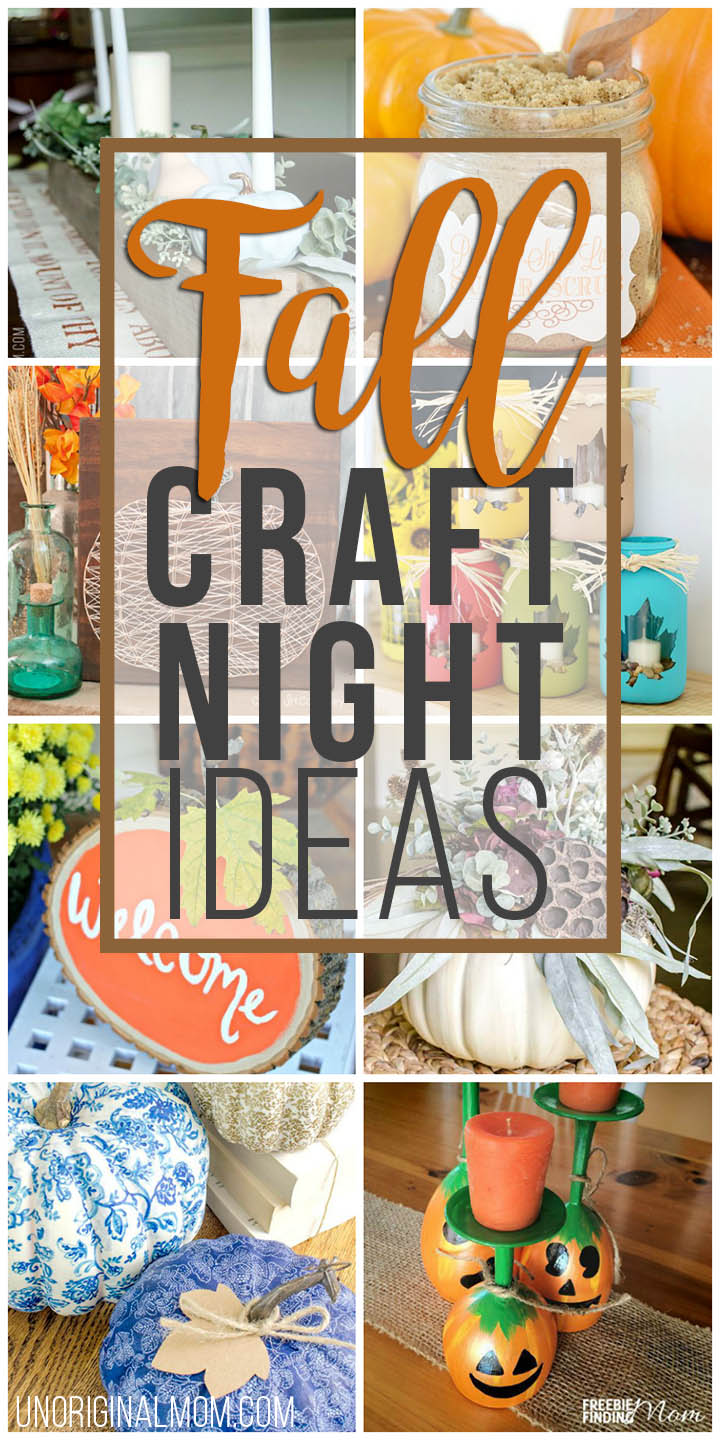 I'll be the first to admit, I love crafting year-round (I *am* a craft blogger, after all), but there is just something about fall that lends itself so well to crafting! Not that there aren't other good seasons for crafts…but I think it's the combination of so many adorable and easy fall craft ideas out there along with having the time in September and October to actually get together and craft with friends before the chaos of the holiday season sets in.
So, if you're thinking about hosting a little fall craft night get together, I put together a list of fun fall craft night ideas! These projects would be perfect for crafting together – either with just one or two friends over a glass of wine, or host a houseful of a guests for a full-fledged "Pinterest Party" craft night!
Pinterest etiquette reminder: feel free to pin the collage graphic from the top of this post, but if you'd like to pin any individual projects please click through to pin from the original source!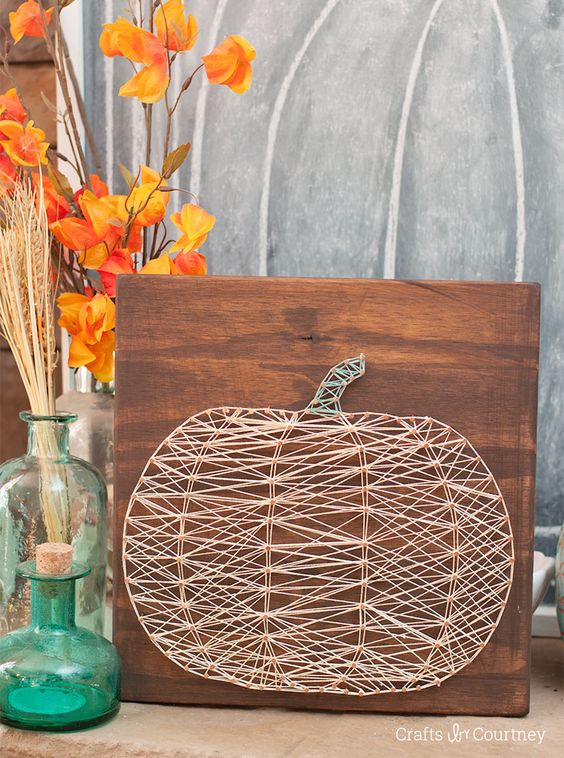 Pumpkin String Art from Crafts by Courtney. Provide the boards, nails and strings – then your guests could make any kind of string art design they wanted to!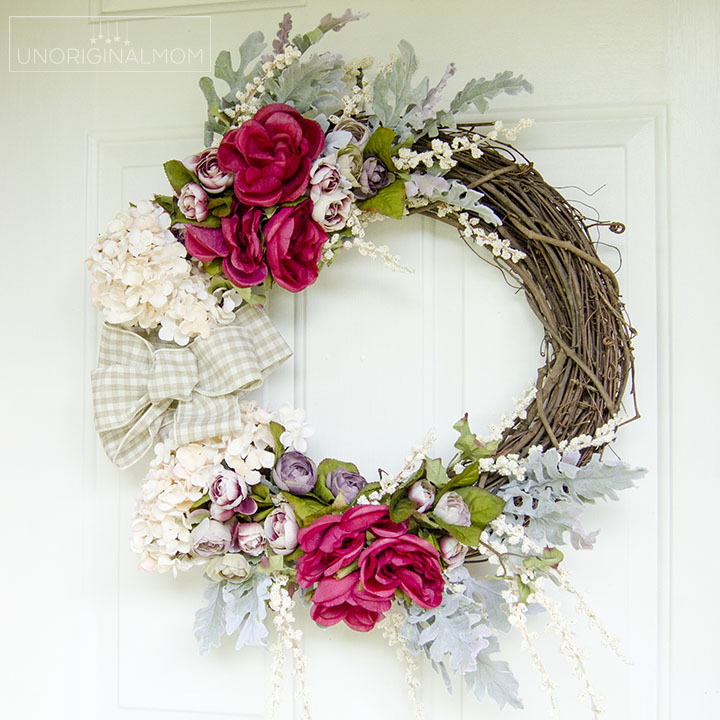 Easy No-Glue Fall Wreath from unOriginal Mom. What a great excuse to buy all kinds of pretty fall florals! Your guests will be able to mix and match them to create a beautiful fall wreath – no glue needed, either! You'll just need grapevine wreaths, florals, ribbon, and wire cutters.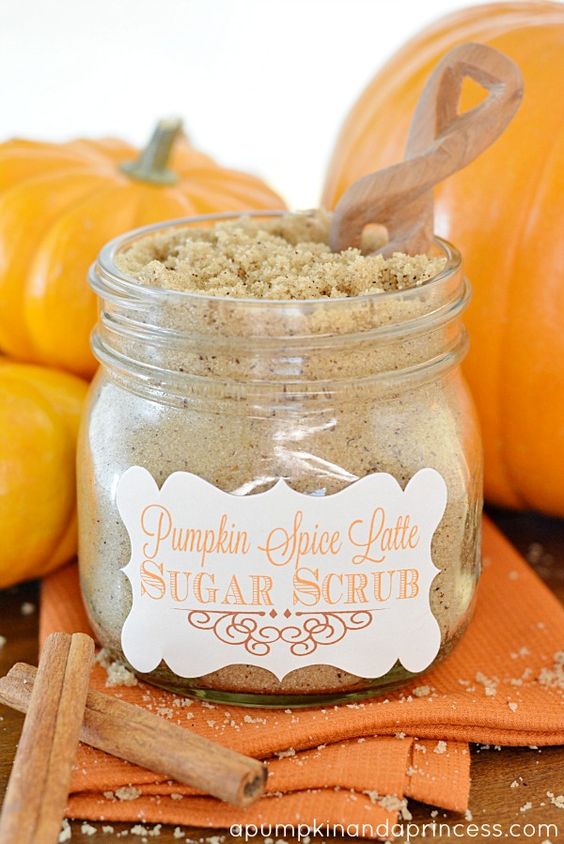 Pumpkin Spice Latte Sugar Scrub from A Pumpkin and a Princess. This would be a great "second project" to do during drying time for another project. If you have all the supplies laid out for your guests to measure them out and mix up, this should take almost no time at all.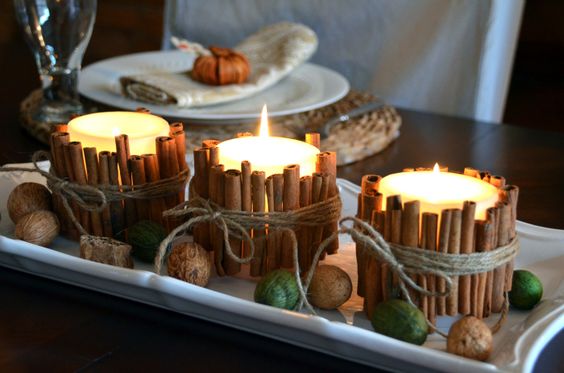 Cinnamon Stick Candles from Homestories A to Z. This is another quick and easy project that could be combined with a few others!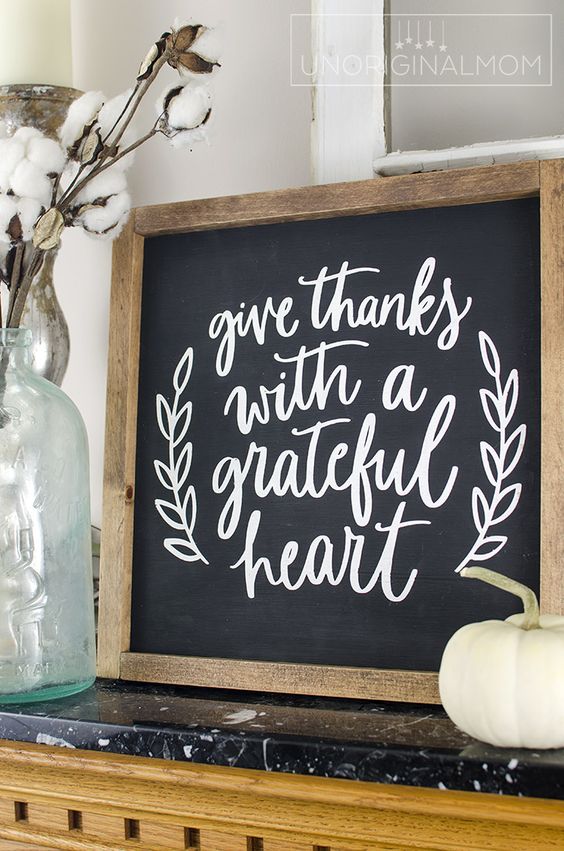 Reversible Farmhouse Sign from unOriginalMom. You can't see it in this photo…but this sign is double sided! On the other side is a Christmas Tree Farm design. It's definitely a more ambitious craft party project and would take longer due to paint drying time, but check out this post on How to Host a Farmhouse Sign Painting Party for tips on how to make it work.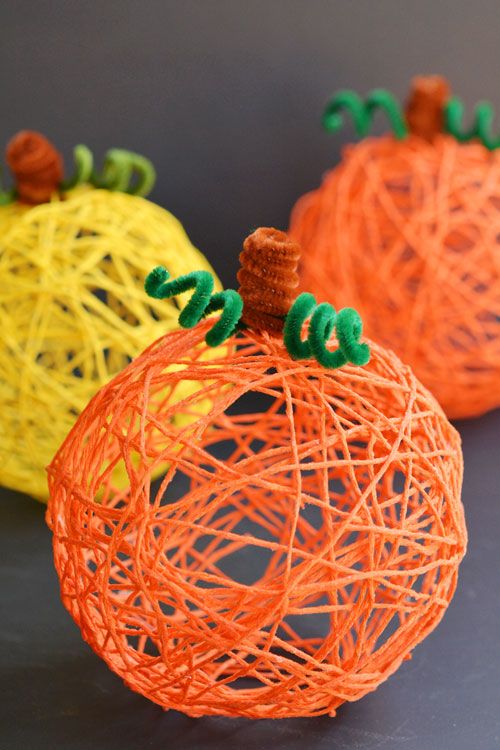 Yarn Pumpkins from One Project Closer. If you're not afraid of getting a little messy, this would be a fun project to tackle with friends!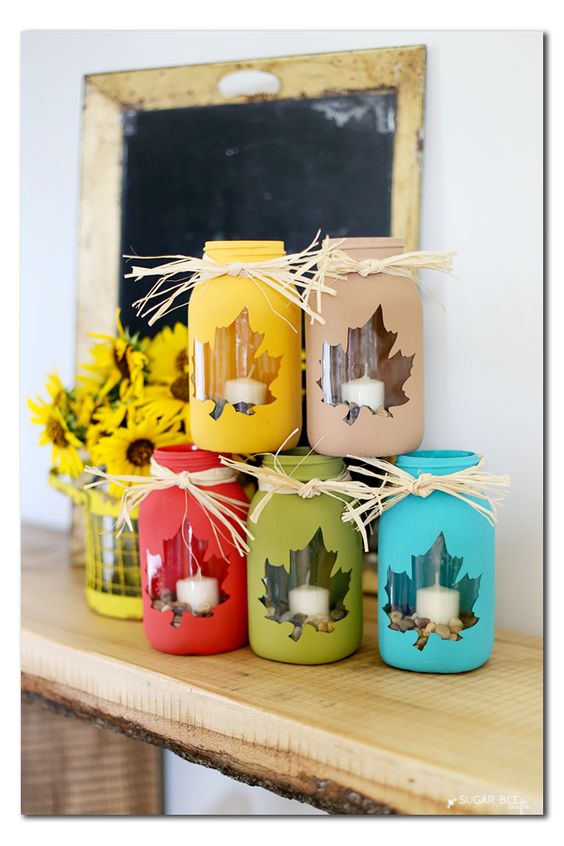 Painted Fall Mason Jars from Sugarbee Crafts. These jars are super cute and super easy!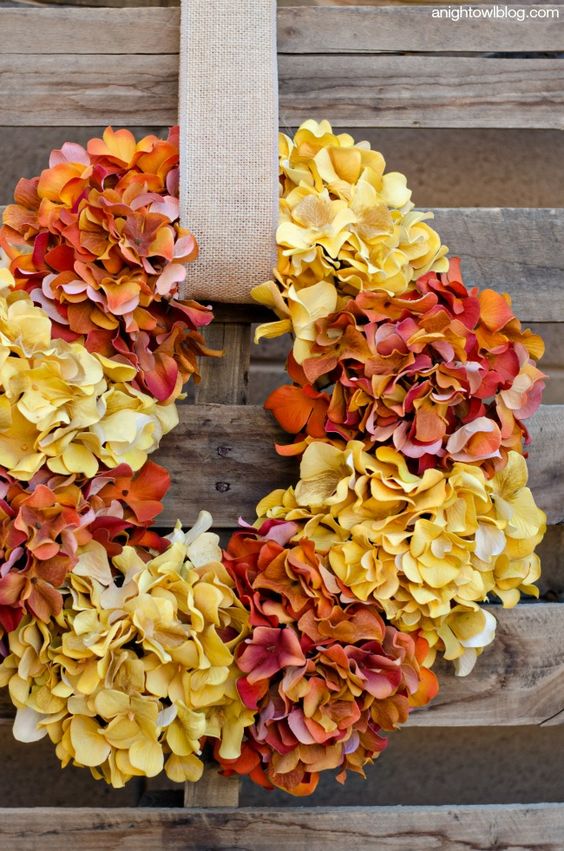 Easy Fall Hydrangea Wreath from A Night Owl Blog. This is another simple wreath idea that doesn't take much to put together but looks gorgeous when it's done!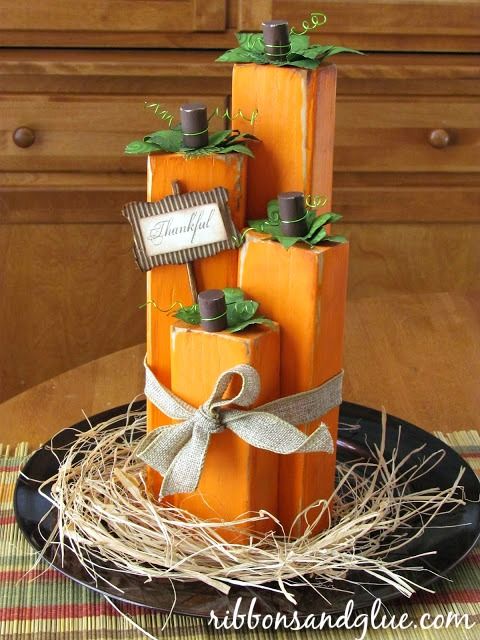 Wood Block Pumpkins from Ribbons and Glue. If you have some scrap wood lying around, this would be a very inexpensive project to pull together for your guests! And folks can have fun varying the little details like the stems, leaves, and sign.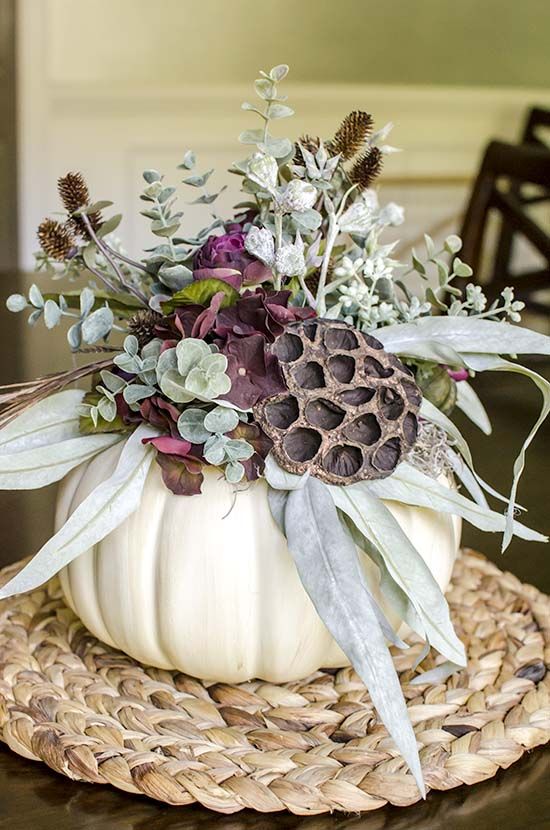 Faux pumpkin floral centerpiece from unOriginal Mom. This is another fun floral project…have each guest bring their own pumpkin, and you can provide a variety of fall florals for some fun floral arranging. The best part is, this floral arrangement won't die a week later!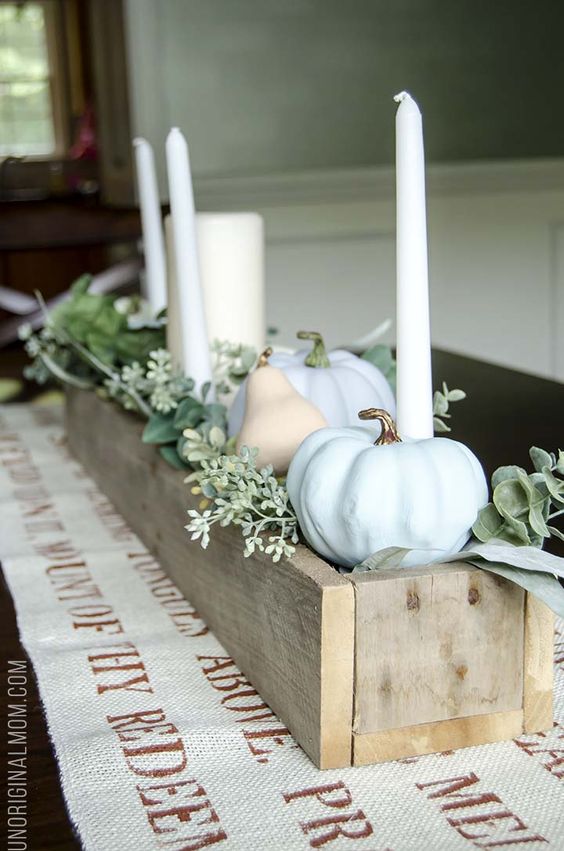 Chalk Paint Pumpkins from unOriginal Mom. Grab some small faux pumpkins – it doesn't matter how ugly they are – and paint them with chalk paint! They make beautiful fall decor accents for all kinds of things.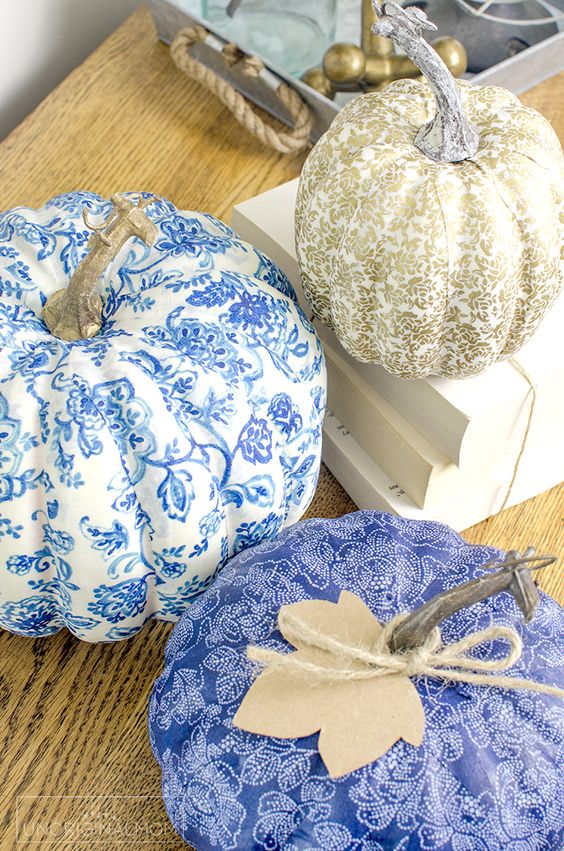 Fabric Covered Pumpkins from unOriginalMom. I love how customizable this project is! Stock up on a bunch of different kinds of fabric and your guests will leave with unique pumpkins that fit their decor style.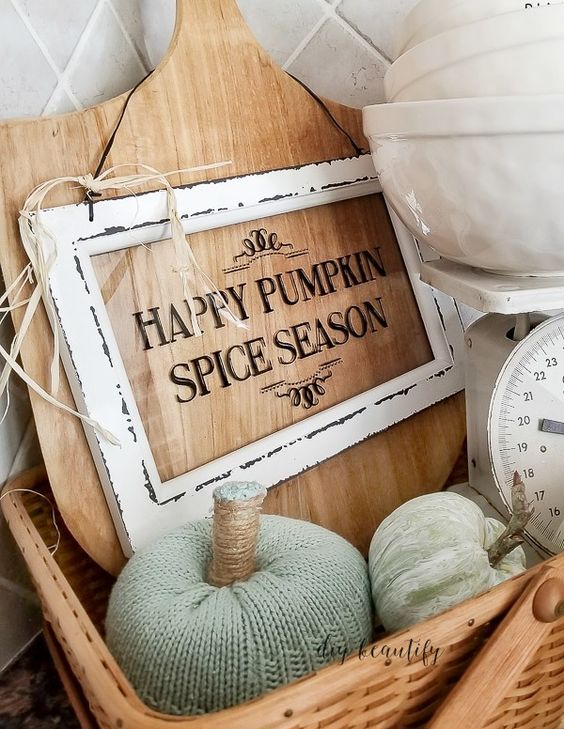 Sweater Sleeve Pumpkins from DIY Beautify. Aren't these adorable? See if you can find a bunch of old sweaters from the thrift store to make these with your friends.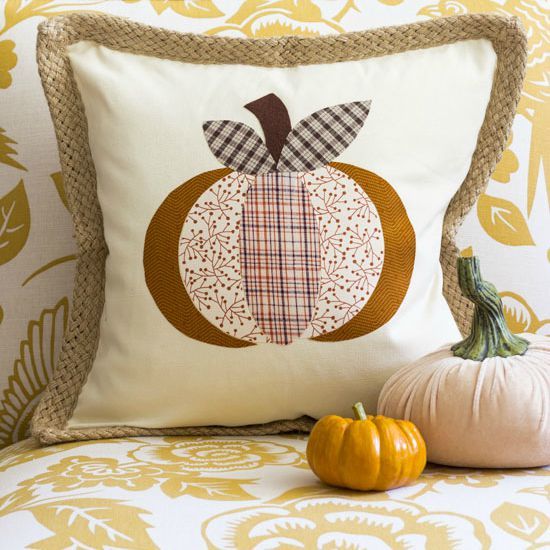 No-Sew Pumpkin Pillow Cover from On Sutton Place. This is another project that is very customizable depending on fabric choices!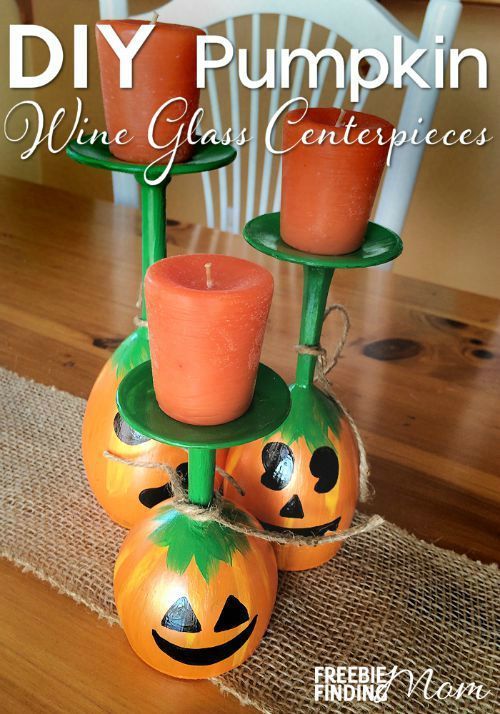 Wine Glass Pumpkins from Freebie Finding Mom. The only advice I have for this project is make sure you differentiate for your guests between the wine glasses for the project and the wine glasses for actual wine ;-)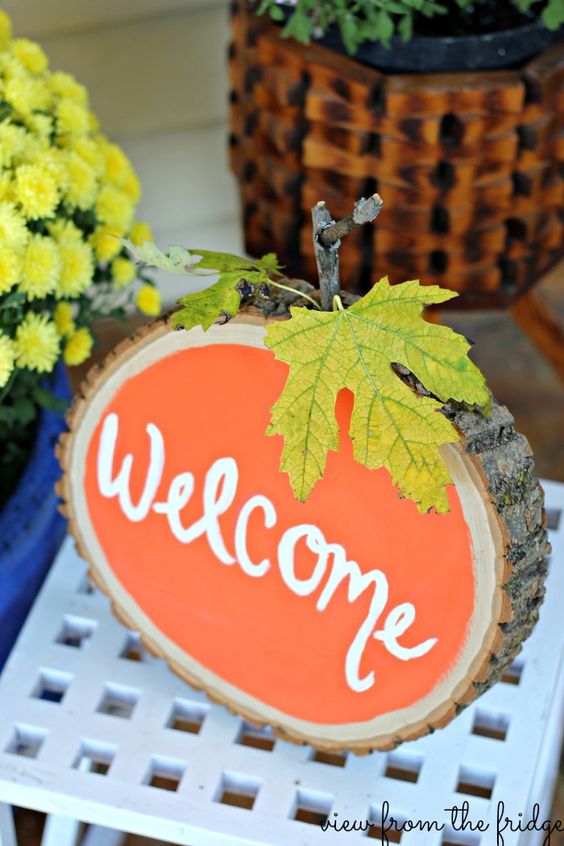 Wood Slice Pumpkins from View from the Fridge. This is a cute and easy project that would be good to do with a larger group!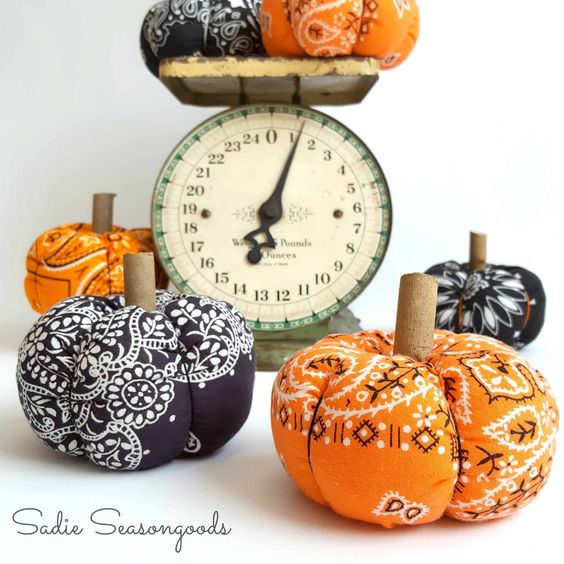 Halloween Bandana Pumpkins from Sadie Seasongoods. Aren't these adorable? They'd be easy to do with a group, too.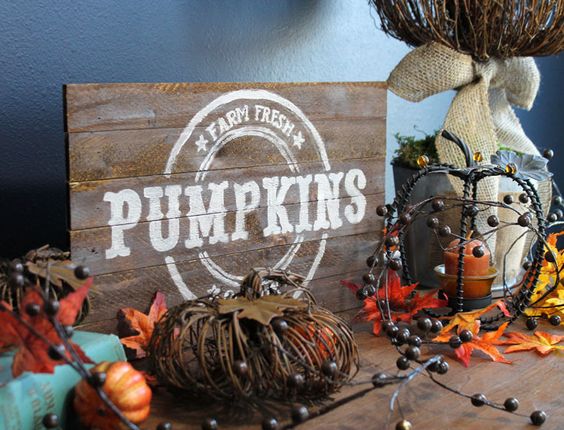 Pallet Wood "Farm Fresh Pumpkins" Sign from The Craft Patch. If you want to do a sign painting party, here's another fun design to make – no vinyl cutter needed!
Have you ever hosted or attended a fall craft party before? What projects did you make? Leave a comment and let me know!


Get your copy of my FREE meal planning binder!
Sign up to get a free copy of my meal planning system - an 11 page printable meal planning binder, complete with a pantry inventory, shopping list, and more to help get on top of your menu each week!