Chalkboard menu board for a play kitchen: a fun and inexpensive update to your child's play kitchen.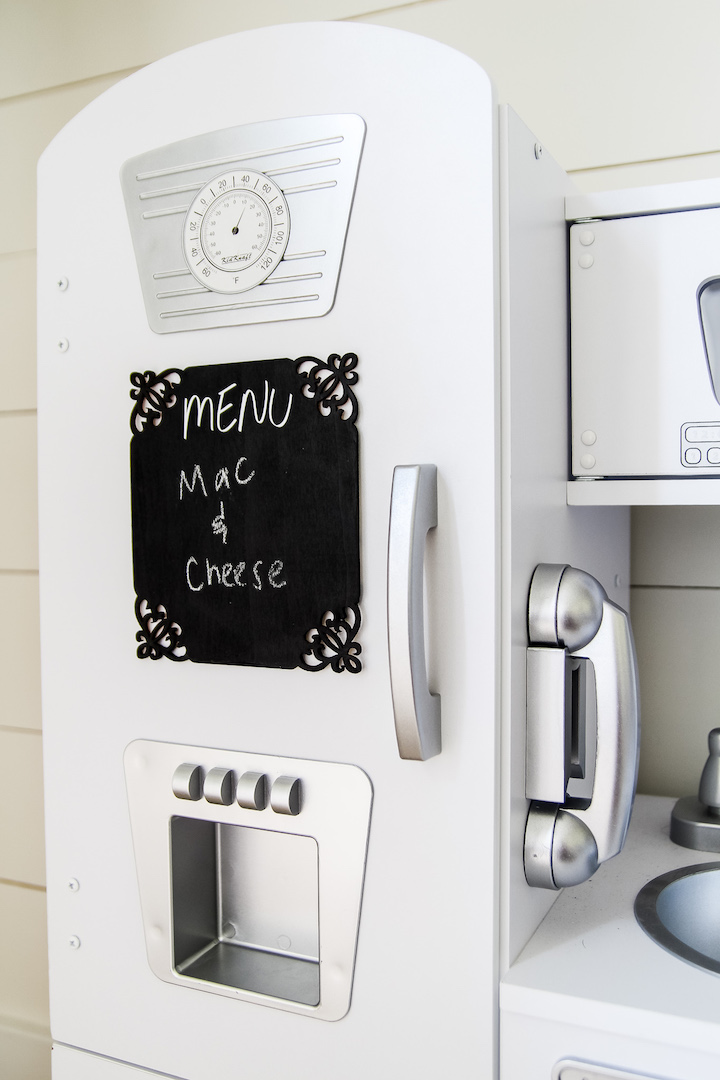 I'm excited to introduce you to Carmen from the blog Gross to Grandiose. She's full of fun ideas and will be popping in each month to share a craft/DIY project with you! – Meredith
*************************************************
I don't know about you guys, but our three year old goes through phases where she just plays with certain toys over and over and over after we thought she might not even like it anymore. Surely I'm not the only one, right? Don't leave me to the wolves out here!
Here recently, she's been loving her play kitchen. She calls herself chef and says she's cooking us "peas and kiwi". I don't have the heart to tell her I don't really like either of them, so I joyfully say, "Yum!" and fake eat it when she hands it to me carefully on a plate.
In our house, I love to create a menu board so my husband knows what we're having for dinner each night, but also so I don't forget to pull out meat to defrost in the mornings if need be. I may or may not do that ALL THE TIME sometimes. Since she loves "cooking", I didn't want her to forget to pull anything out of her own freezer to defrost either. So, I thought it would be fun to create a little menu board for her like mine.
I took a quick trip to Michael's to browse and found this really cute little piece of wood and loved the design on the outer edge. Then I grabbed my chalkboard paint and painted away.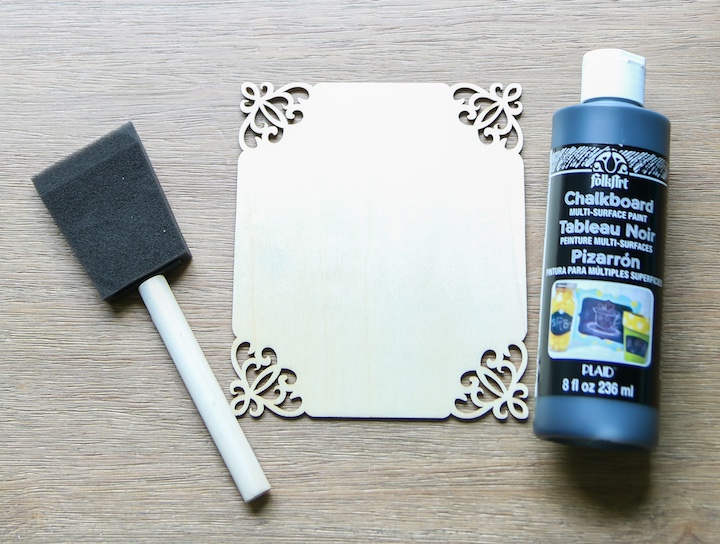 I put on two coats and since I painted outside on a hot day, the paint dried almost faster than I could paint it which made this a quick process which I'm all in support of when you're trying to do this during a toddler's nap time, AMIRITE??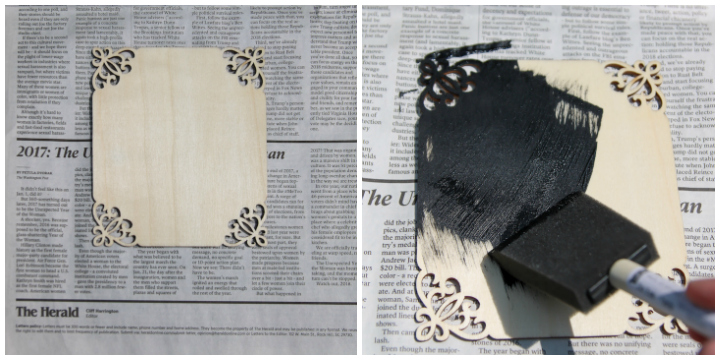 While I was allowing my final coat to dry, I fired up my Silhouette and found a font I liked to print out the word 'MENU' using their matte white vinyl. I used transfer tape to transfer my letters on to the menu board.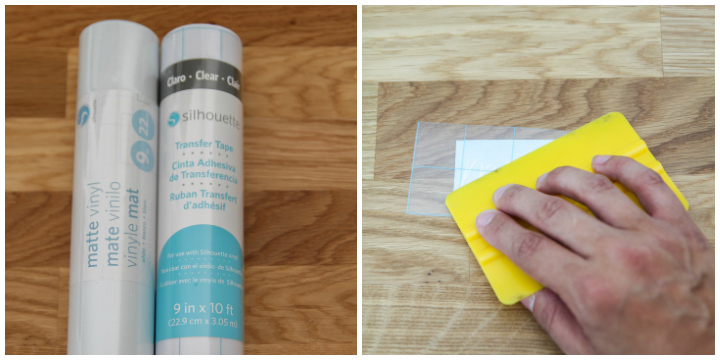 2 little Command strips on each side and there you have it!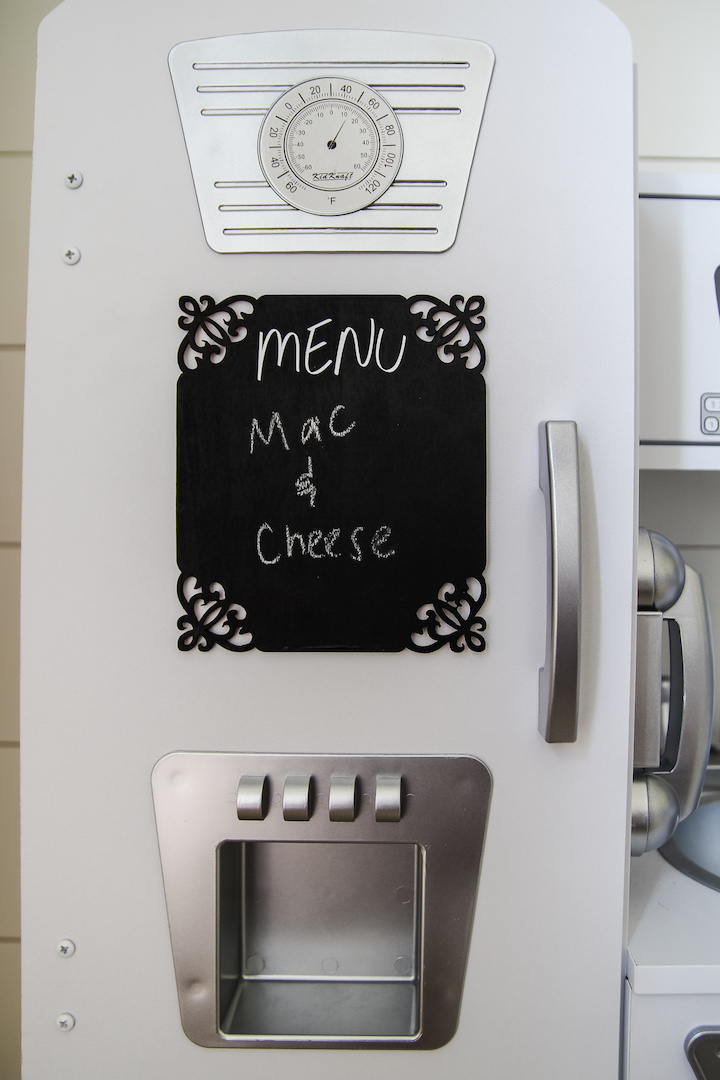 A simple way to update her play kitchen to make her feel like she's not just a chef, but the top chef. I think she approves! Anybody have the contact info for the Food Network?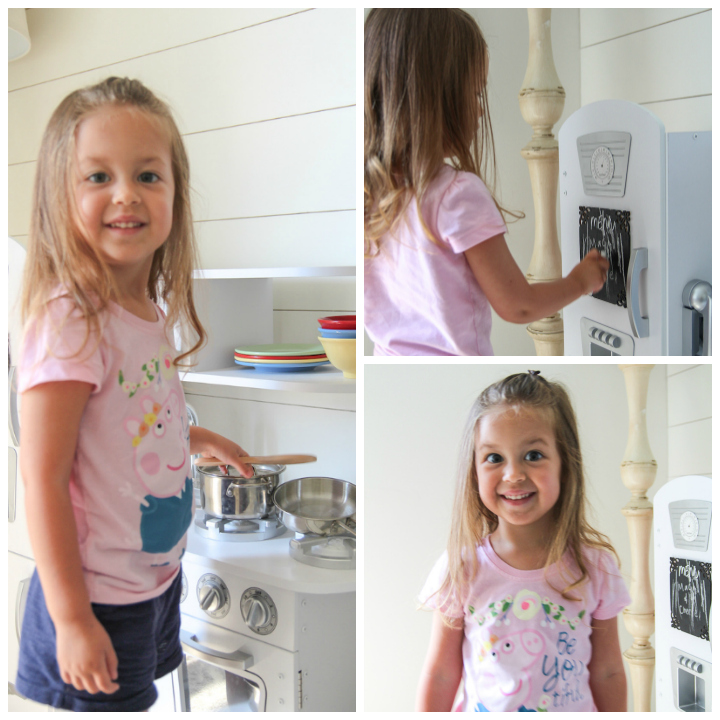 If you're interested in creating a little menu board for your own little baby Gordon Ramsay, pin this for later: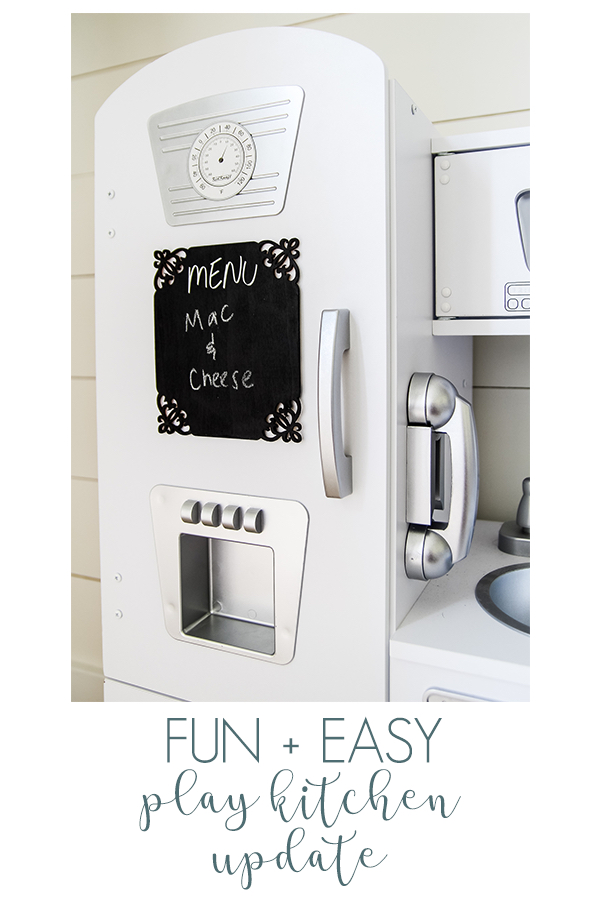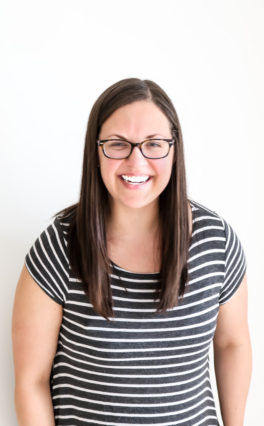 Carmen is a wife and mama to a 3 year old girl and a new baby boy. She is a bargain hunter, math hater, and a true crime junkie. You can find her blogging about her family's home renovations and DIY projects at Gross to Grandiose as well as on Instagram and Pinterest.
*************************************************


Get your copy of my FREE meal planning binder!
Sign up to get a free copy of my meal planning system - an 11 page printable meal planning binder, complete with a pantry inventory, shopping list, and more to help get on top of your menu each week!