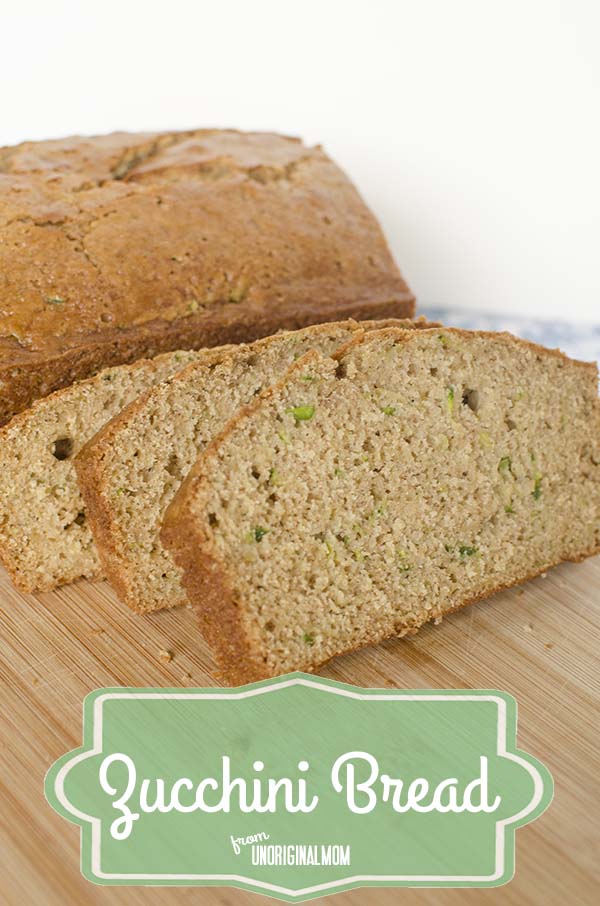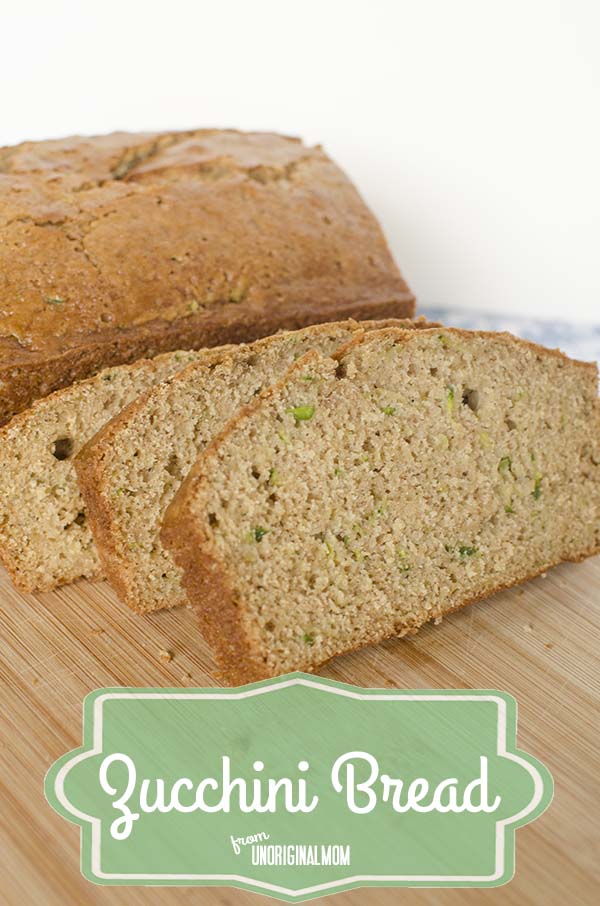 Zucchini bread may possibly be my most favorite way to eat vegetables.  So moist, sweet, and delicious!  I could probably eat an entire loaf in one sitting.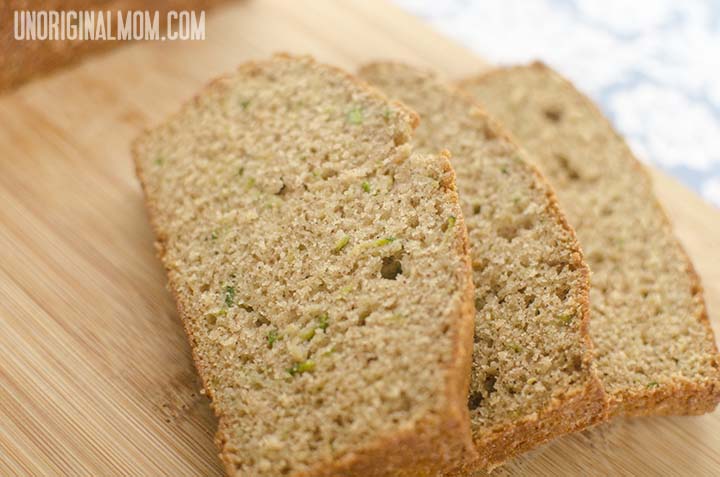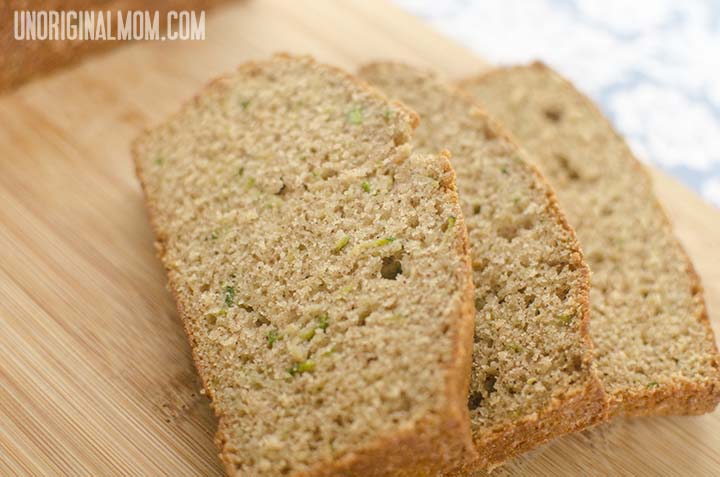 I picked up some zucchini at the farmer's market and went searching for an easy Zucchini Bread recipe to make.  I ended up at this recipe for Mom's Zucchini Bread from AllRecipes.com, which is my very favorite site for finding recipes (and no they are not sponsoring me, that's just the absolute truth!).  I love that you can sort the recipe results by popularity, and that the reviews on each recipe are sorted by the ones that people found most helpful.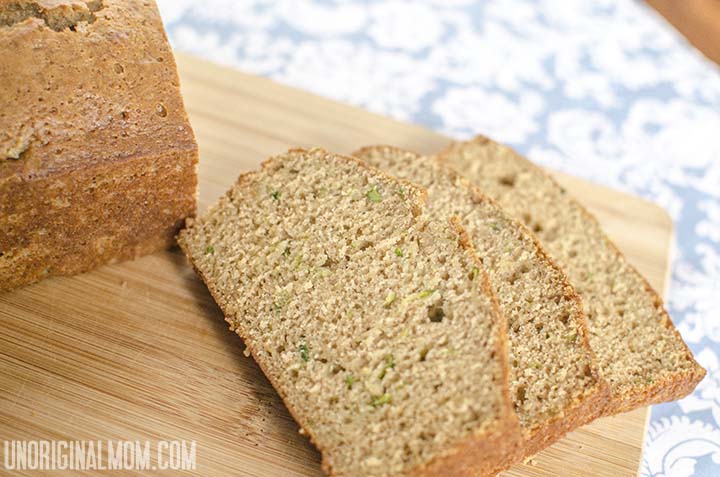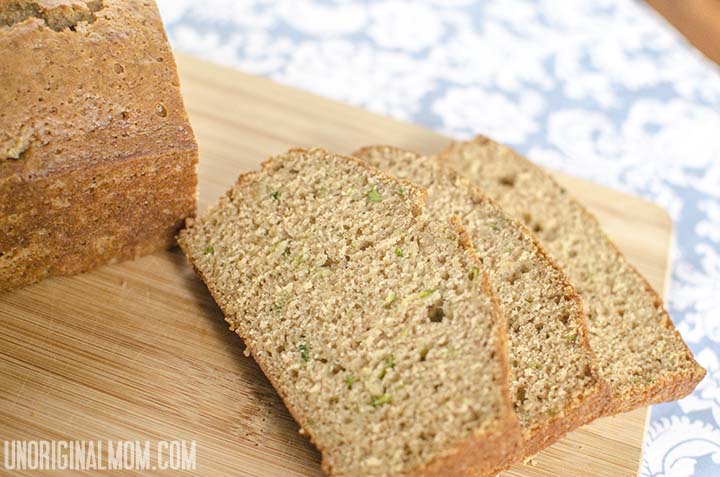 After reading through a bunch of reviews and combining a bunch of suggestions, I came up with a modified version of the recipe to try.  My version includes more zucchini, less sugar, less oil (substituted half for applesauce) and some nutmeg in addition to the cinnamon.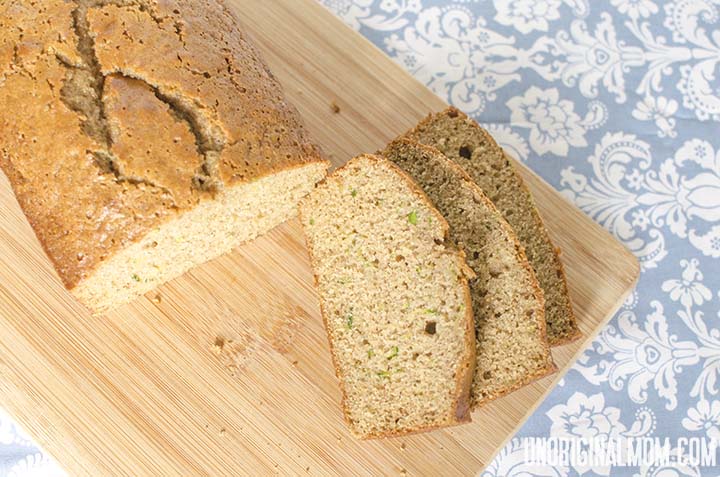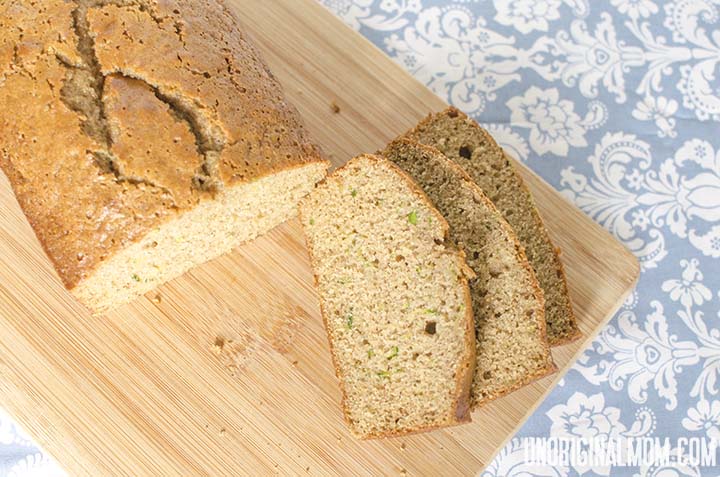 The result was incredibly delicious!  It was a big hit in our house – especially with my one-year-old!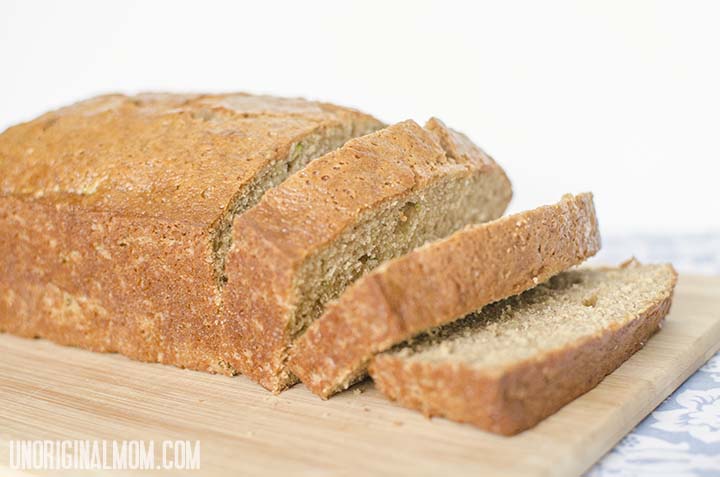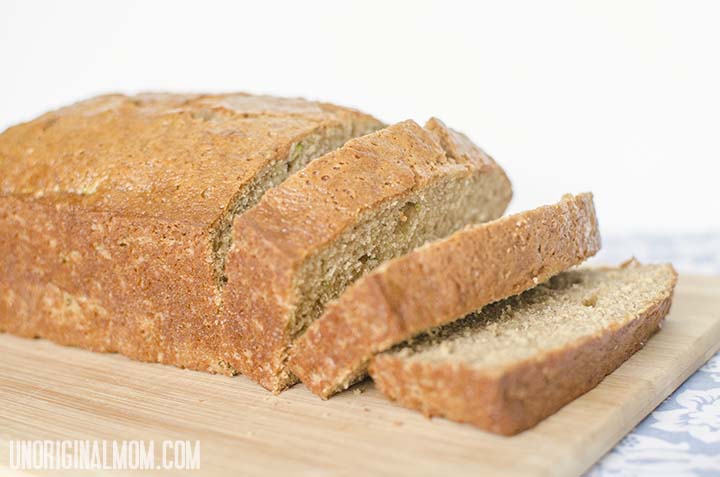 Here's my version of the recipe.  Enjoy!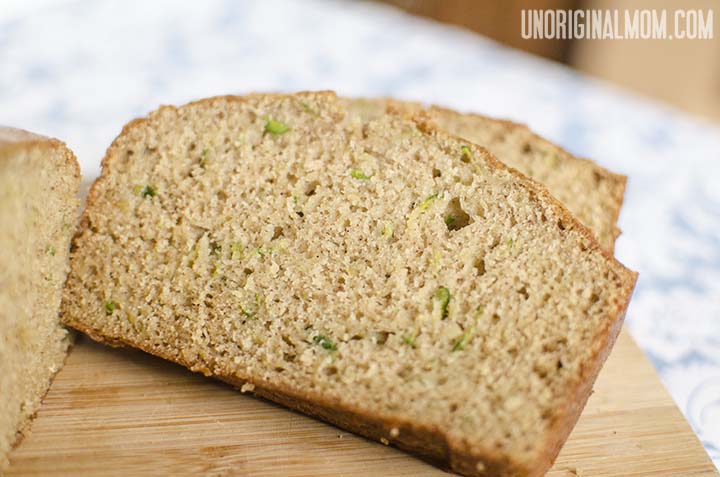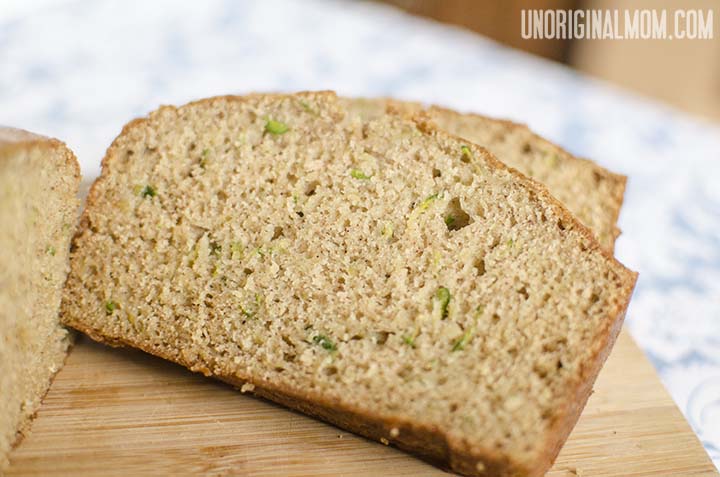 Easy Zucchini Bread Recipe
Ingredients
3 c. all-purpose flour
1 t. salt
1 t. baking soda
1 t. baking powder
1 t. ground cinnamon
1/2 t. nutmeg
3 eggs
1/2 c. vegetable oil
1/2 c. unsweetened applesauce (if sweetened, add less sugar)
1 c. sugar
1 c. brown sugar
3 t. vanilla
3-4 c. grated zucchini (do not drain)
Instructions
Grease and flour two 8x4 inch pans. Preheat oven to 325 degrees F.
Sift flour, salt, baking powder, soda, cinnamon, and nutmeg together in a bowl.
Beat eggs, oil, applesauce, vanilla, and sugar together in a large bowl.
Add sifted ingredients to the creamed mixture and beat well. Stir in zucchini until well combined.
Pour batter into prepared pans.
Bake for 50-60 minutes, or until tester inserted in the center comes out clean. Cool in pan on rack for 20 minutes. Remove bread from pan, and completely cool.
https://www.unoriginalmom.com/easy-zucchini-bread-recipe/




Get your copy of my FREE meal planning binder!
Sign up to get a free copy of my meal planning system - an 11 page printable meal planning binder, complete with a pantry inventory, shopping list, and more to help get on top of your menu each week!