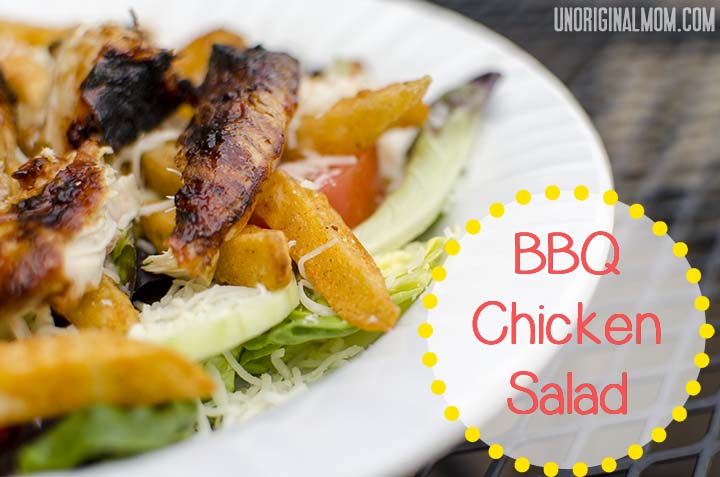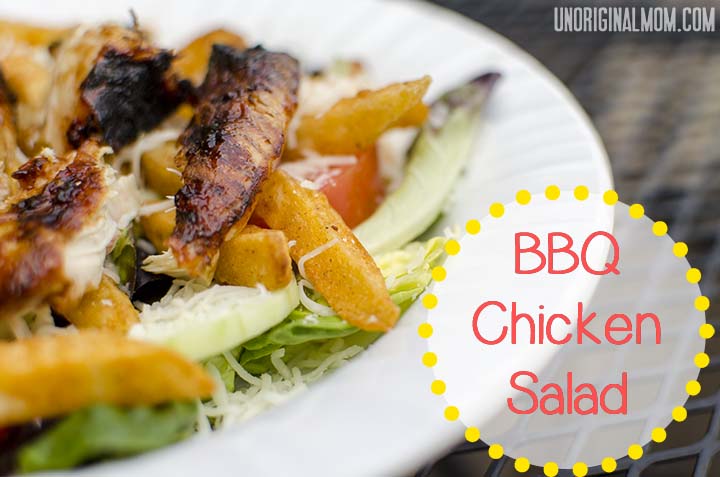 I worked the same office job for four summers in a row during college, working on campus to coordinate the housing and meals for all the hundreds of summer camps and conferences that stayed in the dorms.  With only three of us in that office, it was really difficult to stay ahead of things as it seemed like every time we turned around we had to put out another "fire" instead of working to prepare for the incoming camps.  Needless to say, summer was a very stressful time in that office!  But I do have fond memories of the people I worked with.  On Fridays, we often ordered delivery from a local restaurant and all three of us would always get Barbecue Chicken Salads.  We'd shut the door, ignore the phones, sit around the conference table, and eat our salads for just a few minutes of relative peace and quiet.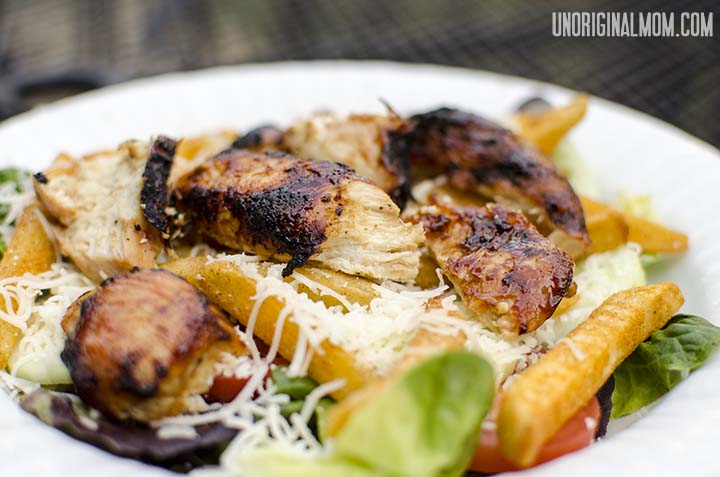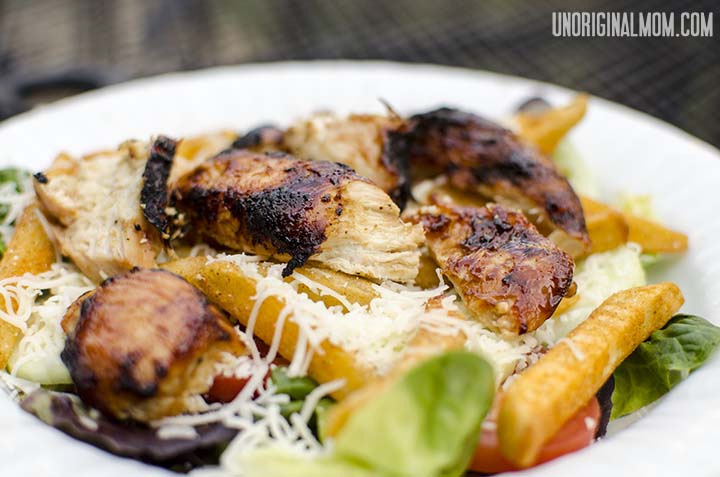 One day, I had a "duh" moment and realized it wouldn't be very difficult to recreate my own Barbecue Chicken Salad – just make a salad, top it with french fries and shredded mozzarella cheese, then slice up some grilled barbecue chicken over the top.  SO easy!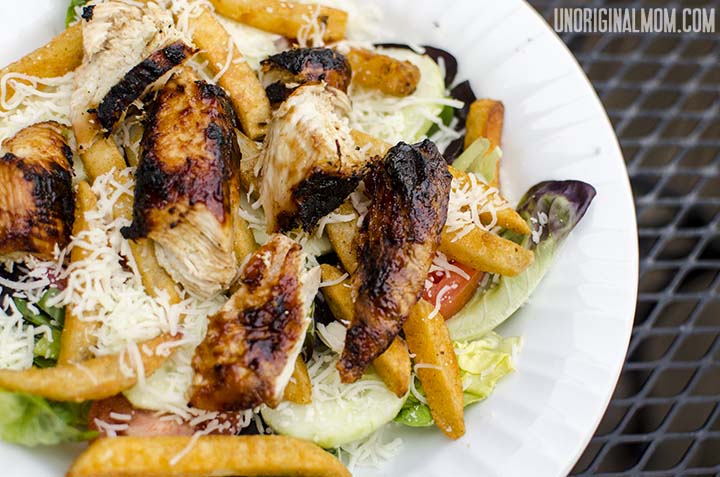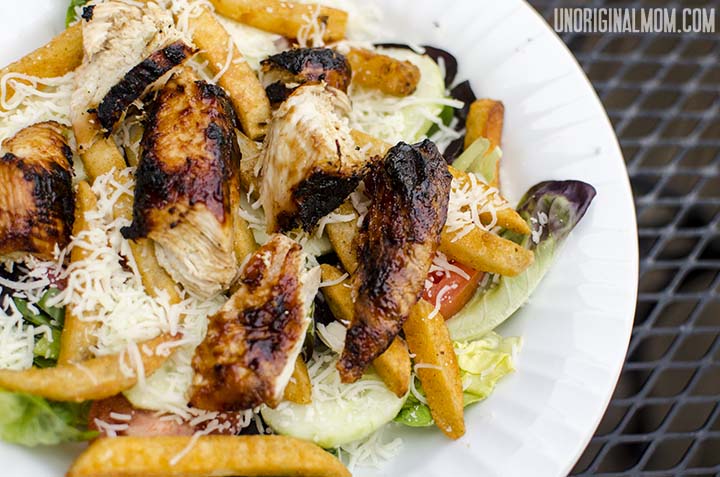 When I'm making two salads (one for me and one for my hubby) we usually only grill one large chicken breast – with a big salad, half a chicken breast is more than enough for each of us.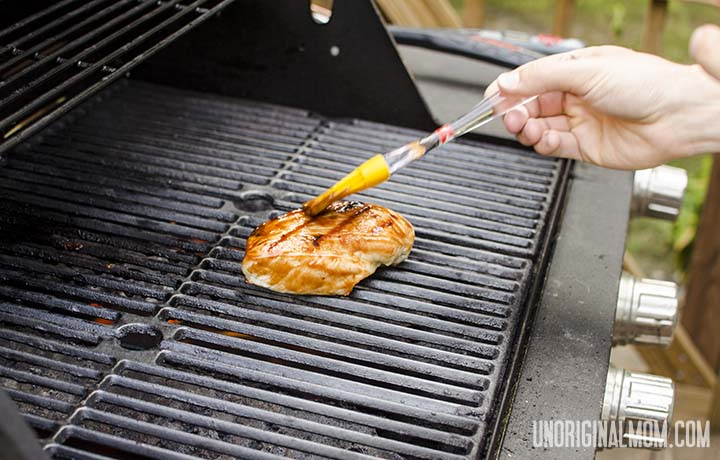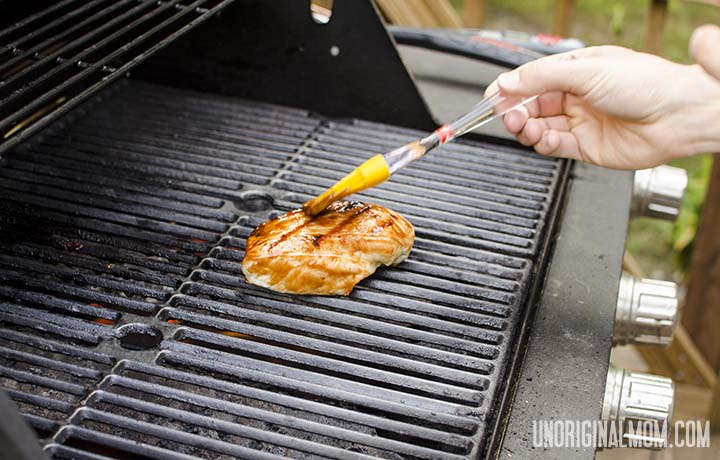 No need to marinate the chicken or anything…in the last few minutes of cooking, just brush the chicken breast with your favorite barbecue sauce.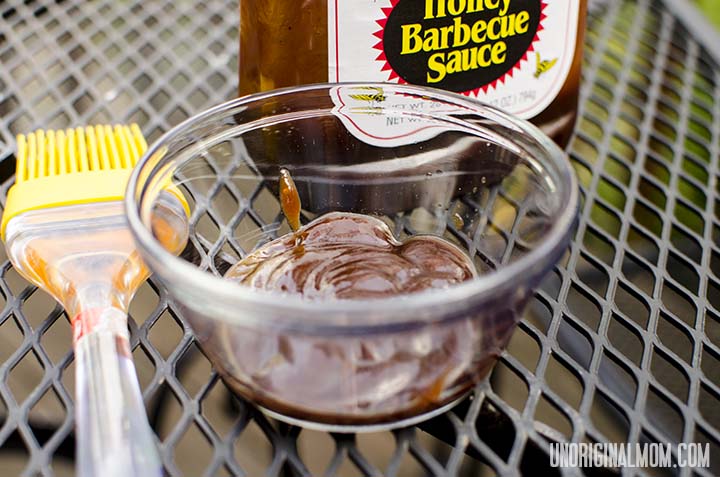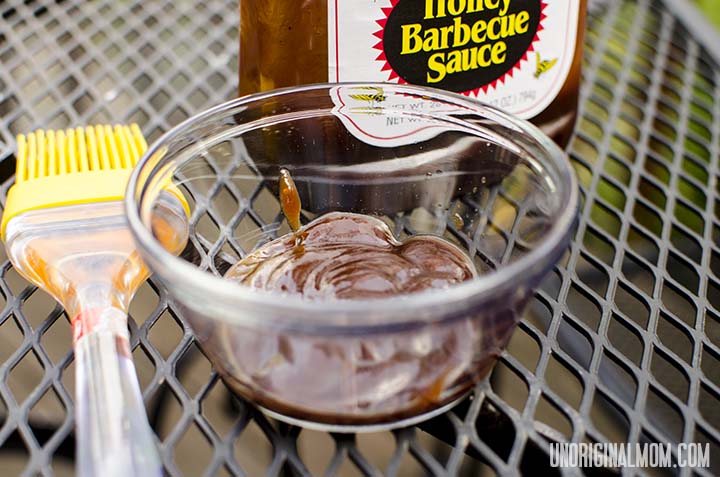 In the meantime, make some fries however you'd like.  (I prefer seasoned fries and usually just make them in the oven.)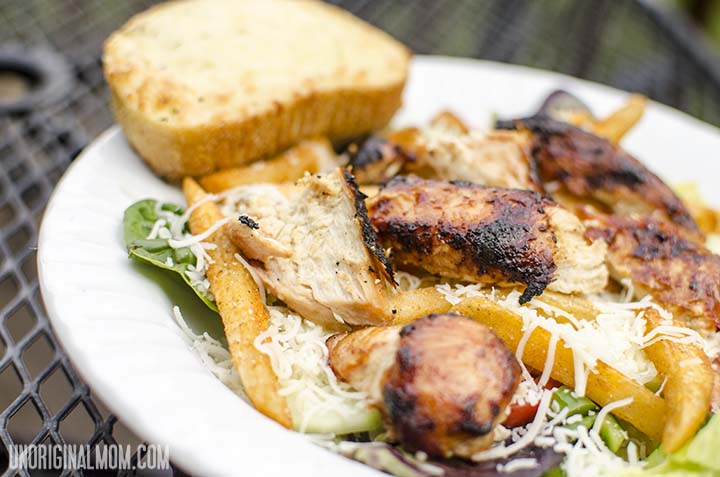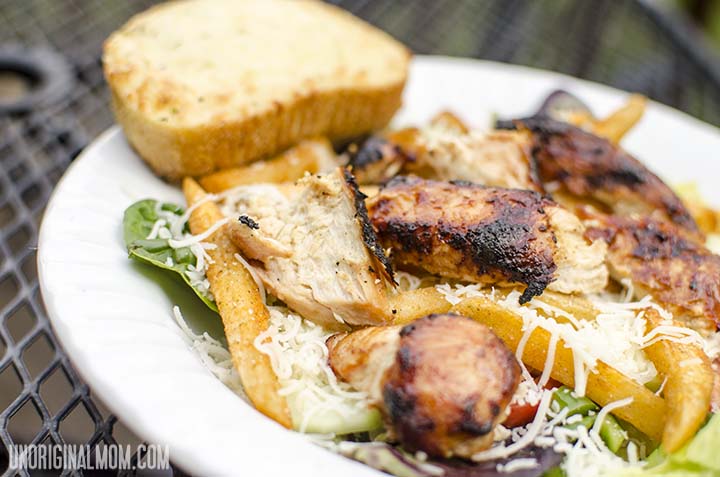 Top with shredded cheese (I use mozzarella, or sometimes monterey jack), then add your sliced chicken on top.  I like my salad with ranch dressing, and my husband doesn't use any dressing at all – just a little extra barbecue sauce.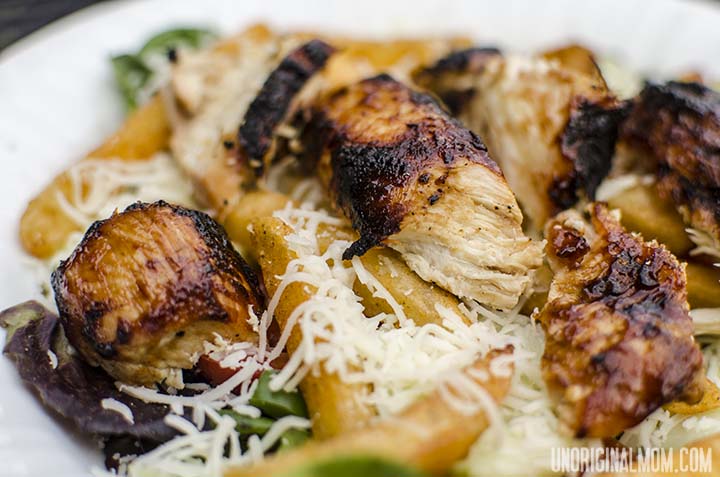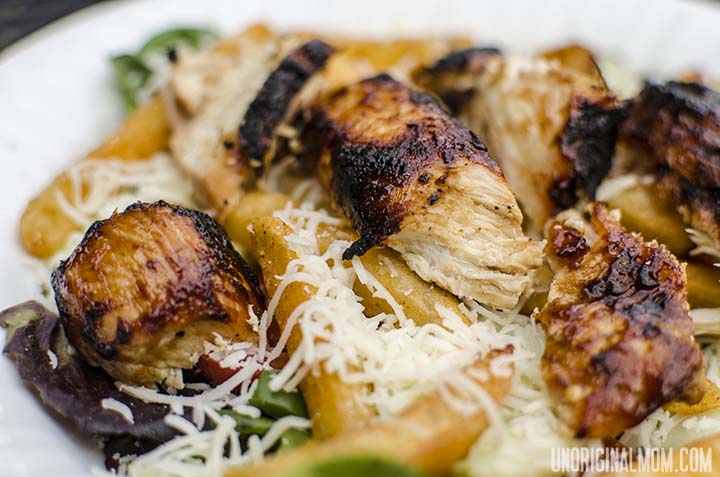 Serve it up with a slice of garlic toast, and you've got an easy and delicious meal!  (And a great bonus – no pots or pans to wash!)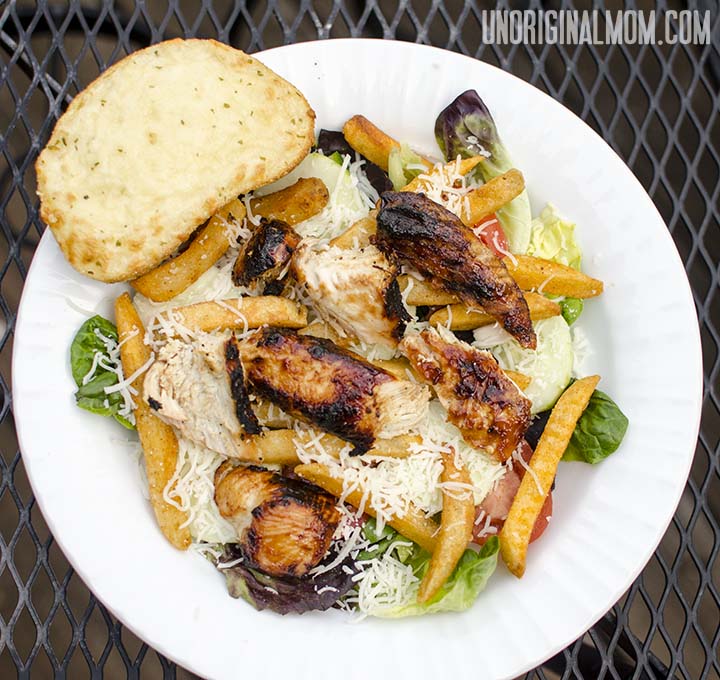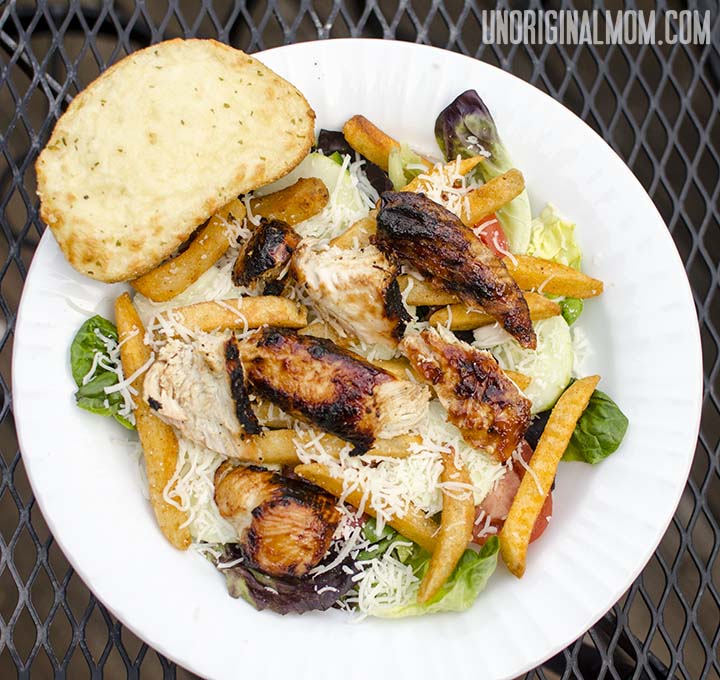 Like this idea?  Check out some other inspired recipes and reviews at the unOriginal Mom Winner's Circle!




Get your copy of my FREE meal planning binder!
Sign up to get a free copy of my meal planning system - an 11 page printable meal planning binder, complete with a pantry inventory, shopping list, and more to help get on top of your menu each week!