A few years ago, we bought this really nice gel-padded kitchen mat on sale.  Not long after we bought it, a slice appeared across the middle…and it grew and grew, and collected dirt, and ended up like this: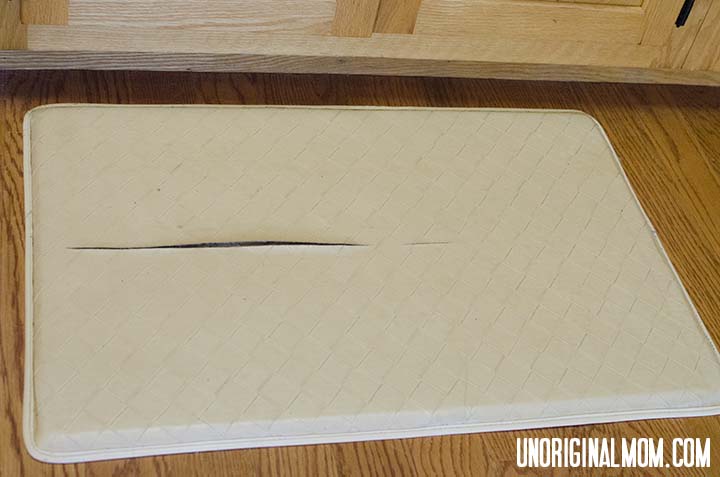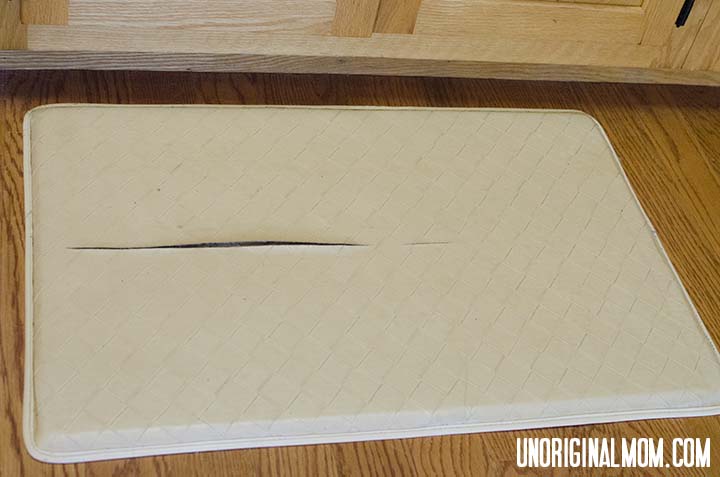 Yuck!  But it was really comfy to stand on and was still perfectly functional, so I didn't really want to throw it out and go buy a new one…instead, I decided to try to recover it!  I debated between canvas or vinyl, but ultimately decided it was important to be able to wipe it off easily…so I found some fun vinyl tablecloth material at JoAnn's (with a coupon, of course) and got to work.
This doesn't really need a tutorial, all I did was use spray adhesive on the front, and then wrap it up kind of like a present on the back using duct tape, like this: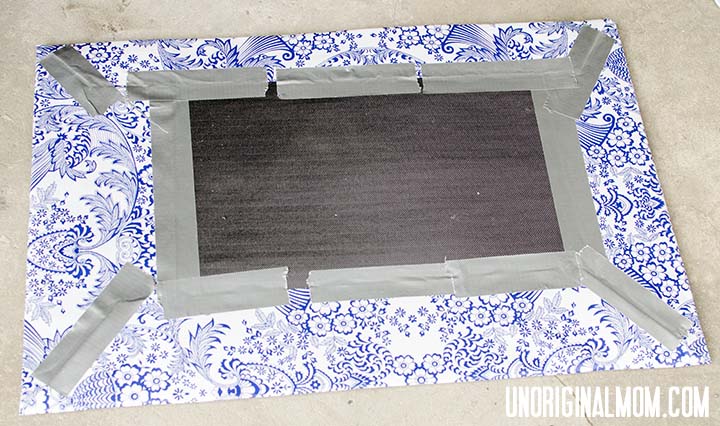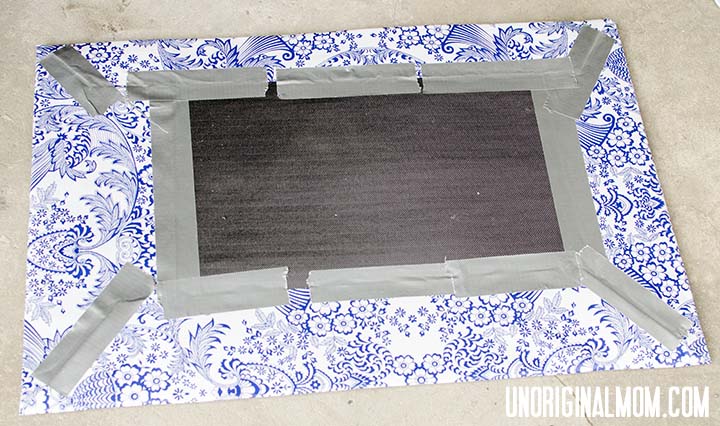 The key is to pull it really tight as you're wrapping, and unless you want to do something fancy with the corners, just make sure they stay square.
Voila!  It's like brand new!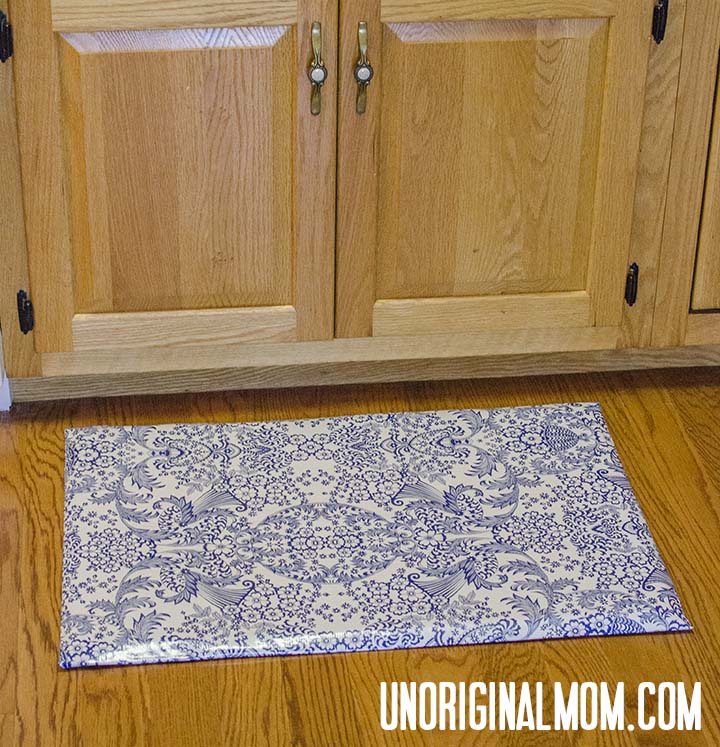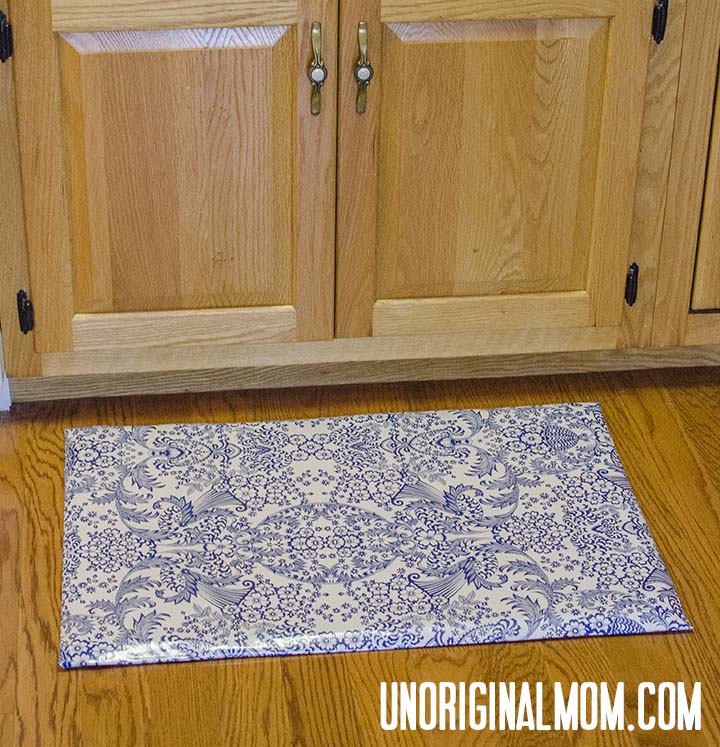 I love the color it brings into our otherwise blah-kitchen.  And it took me about 20 minutes, start to finish – can't beat that!
Have a great Wednesday!


Check out other winning ideas over at the Winner's Circle!
Visit these great link parties where you'll find this post linked up!


Get your copy of my FREE meal planning binder!
Sign up to get a free copy of my meal planning system - an 11 page printable meal planning binder, complete with a pantry inventory, shopping list, and more to help get on top of your menu each week!