I love chips.  Chips of any kind or flavor, really…barbecue, sour cream and onion, salt and vinegar, plain old potato…yum.  To me, a sandwich for lunch is not complete without chips on the side.  (However, chips anytime without a sandwich on the side is totally okay.)
So when I had the chance to try out Green Giant Veggie Snack Chips, I was excited…but honestly, a little skeptical.  I had tried other veggie chips before and was not impressed.  I mean, they weren't terrible but they definitely weren't as good as normal chips.  Not something I would buy myself and eat regularly, anyway.  But I gave Green Giant the benefit of the doubt and served them up alongside my go-to turkey sandwich.  (I know, boring, but who doesn't love a turkey sandwich?)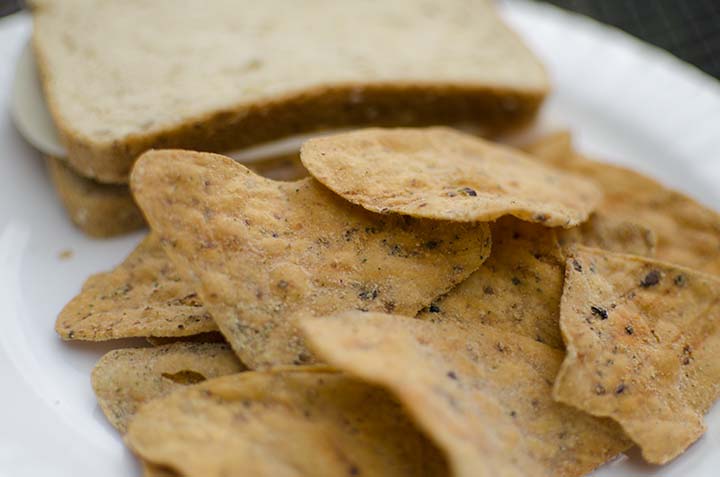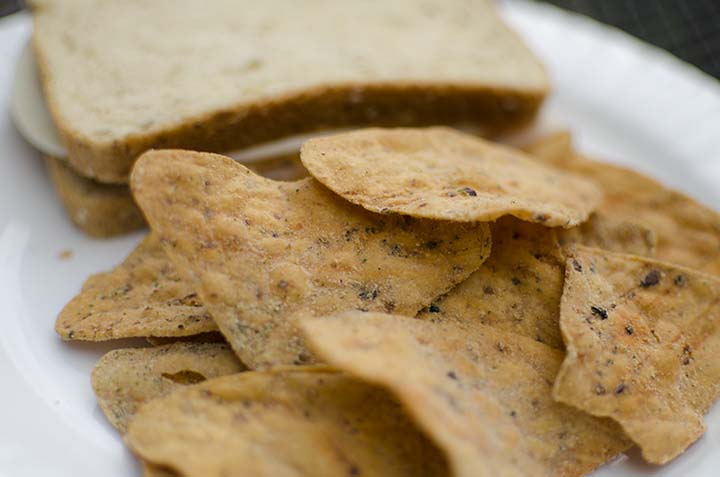 I tried the Garden Ranch Roasted Veggie Tortilla Chips first.  Boy, was I surprised!  Lots of delicious ranch flavor on a tasty, crunchy chip!  I actually like it better than any other ranch chip I've ever had.  Seriously!  I found myself snacking on them most of the afternoon.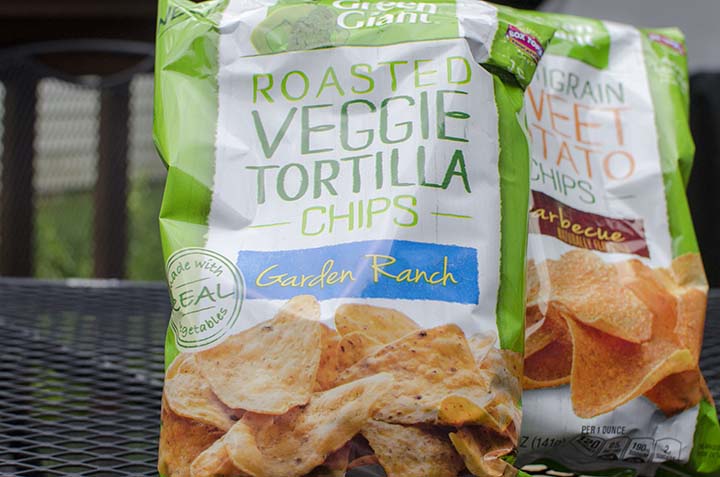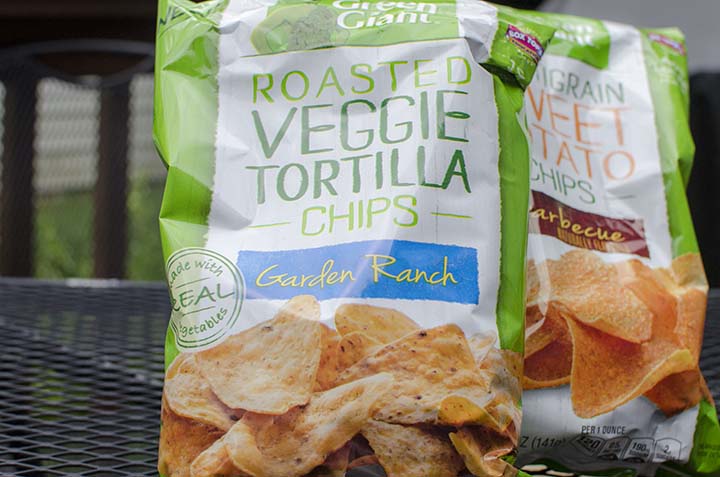 Next I tried the Barbecue Multigrain Sweet Potato Chip – so good!  I appreciated that they actually did taste like sweet potatoes with barbecue flavor, instead of trying to hide the fact that they aren't regular potato chips but are pretending to be anyway (like other veggie snacks I've tried).
These Green Giant Veggie Snack Chips are great on the side with a sandwich, but I actually ate more of them at non-meal times than I did at lunch.  They're great to just grab a handful of here and there as a quick, flavorful snack that you don't have to feel guilty about!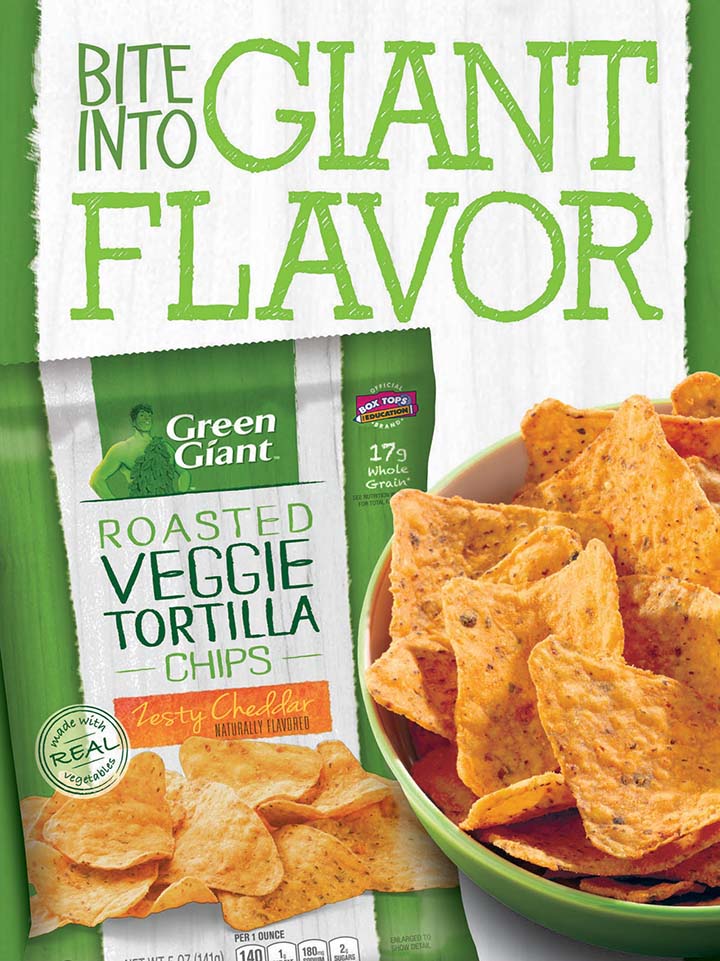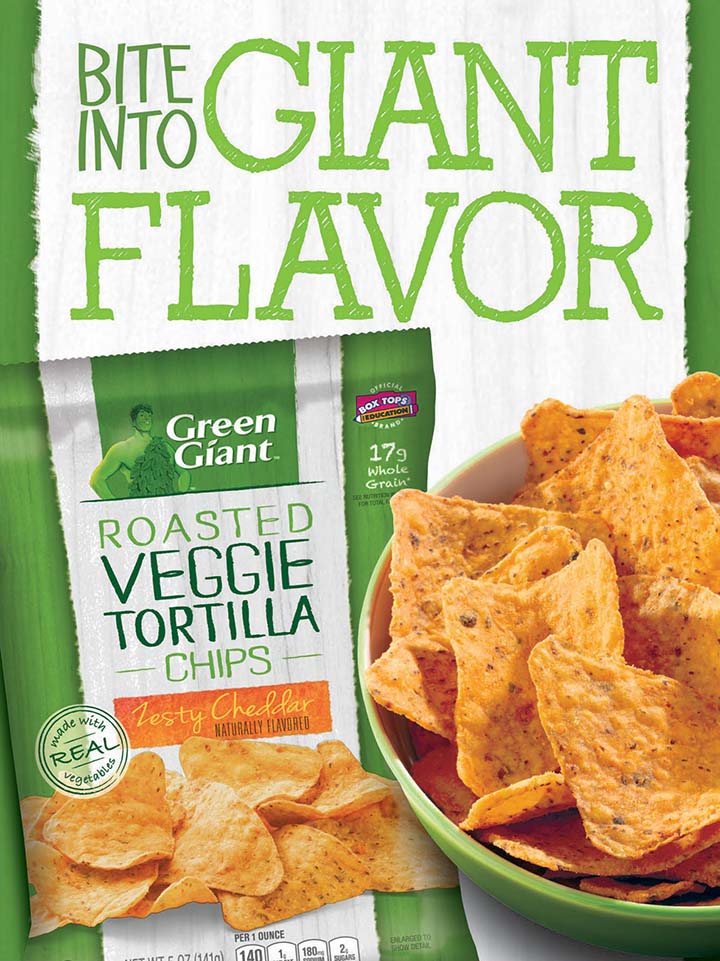 Want to know a little more about them?
They are actually made with real veggies and contain whole grains
They are low sodium and low calories
And they come in four yummy flavors – Multigrain Sweet Potato in BBQ or Sea Salt, and Roasted Veggie Tortilla Chips in Garden Ranch or Zesty Cheddar
I can honestly say that I will be going back for more!  So grab a coupon (the link is at the top of the post) and go give them a try – you will be pleasantly surprised!
I was selected for this opportunity as a member of Clever Girls Collective and the content and opinions expressed here are all my own.




Get your copy of my FREE meal planning binder!
Sign up to get a free copy of my meal planning system - an 11 page printable meal planning binder, complete with a pantry inventory, shopping list, and more to help get on top of your menu each week!