Thanks to Success® Rice for sponsoring this post – of course, all opinions are 100% mine, as always!  I was excited to give this boil-in-a-bag Basmati rice a try.  Have you ever tried basmati rice before?  It's so much better then regular old plain white rice.  It is long and slender, elongates 3-4 times in length when cooked and has a distinctive fragrance and fluffy texture.  But the regular kind you buy at the grocery store can be expensive, and take 30+ minutes to prepare!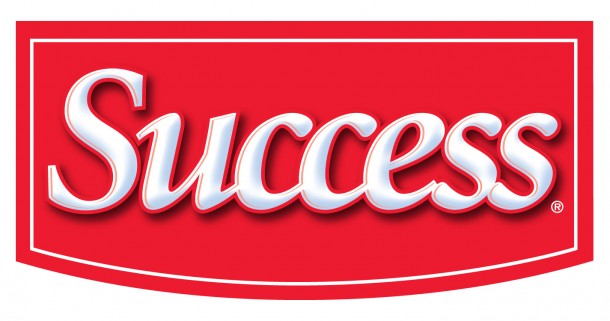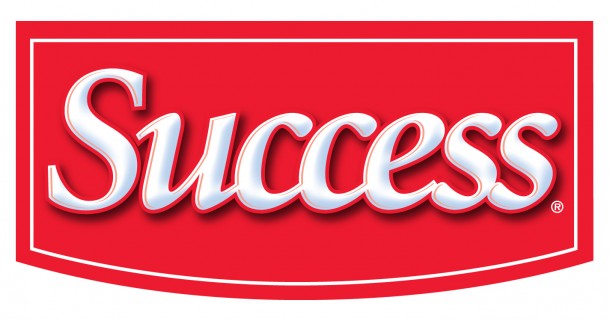 Success® Rice makes this great Boil-in-a-Bag Basmati Rice (in fact, they're the only ones that do!) and the pre-portioned, BPA-free boil-in-bag means no mess, no measuring, and fully cooked rice in 10 minutes!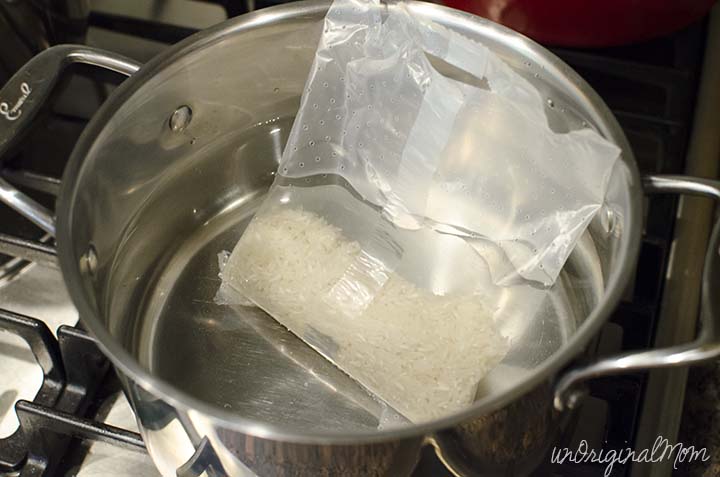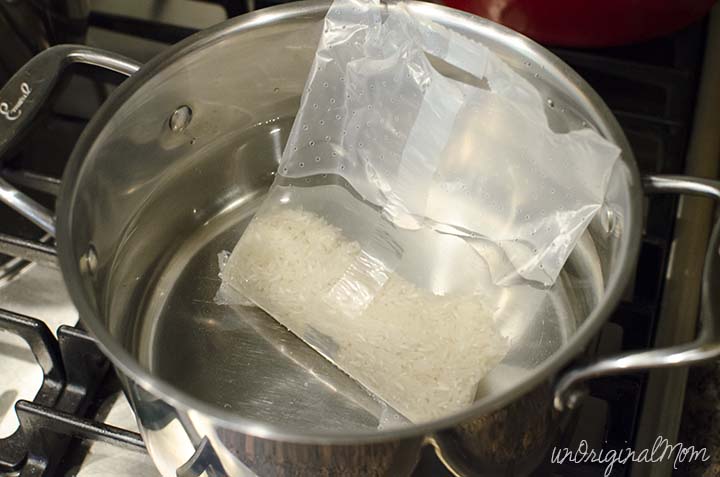 Saving time on the preparation means having a bit more time to "dress up" the plain rice!  (Although it is great on it's own to serve alongside your main dish if you're looking for something super quick.)  We often use basmati rice to make Cilantro Lime Rice a la Chipotle for our own homemade burrito bowls, so I decided to try a version using this rice and see how it turned out.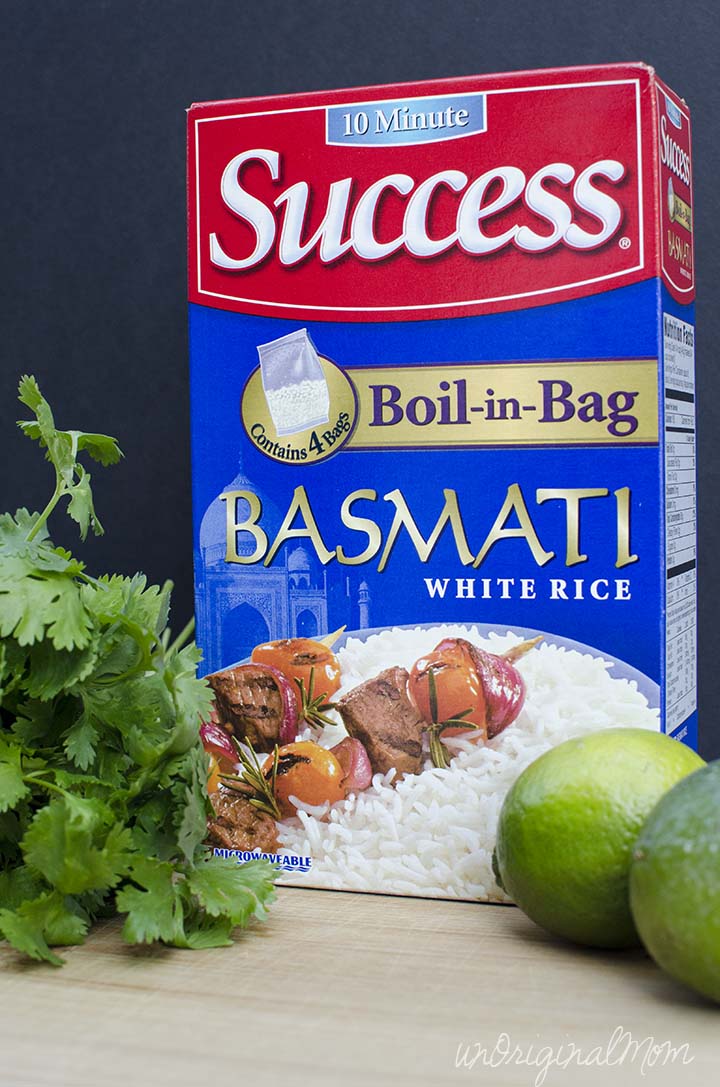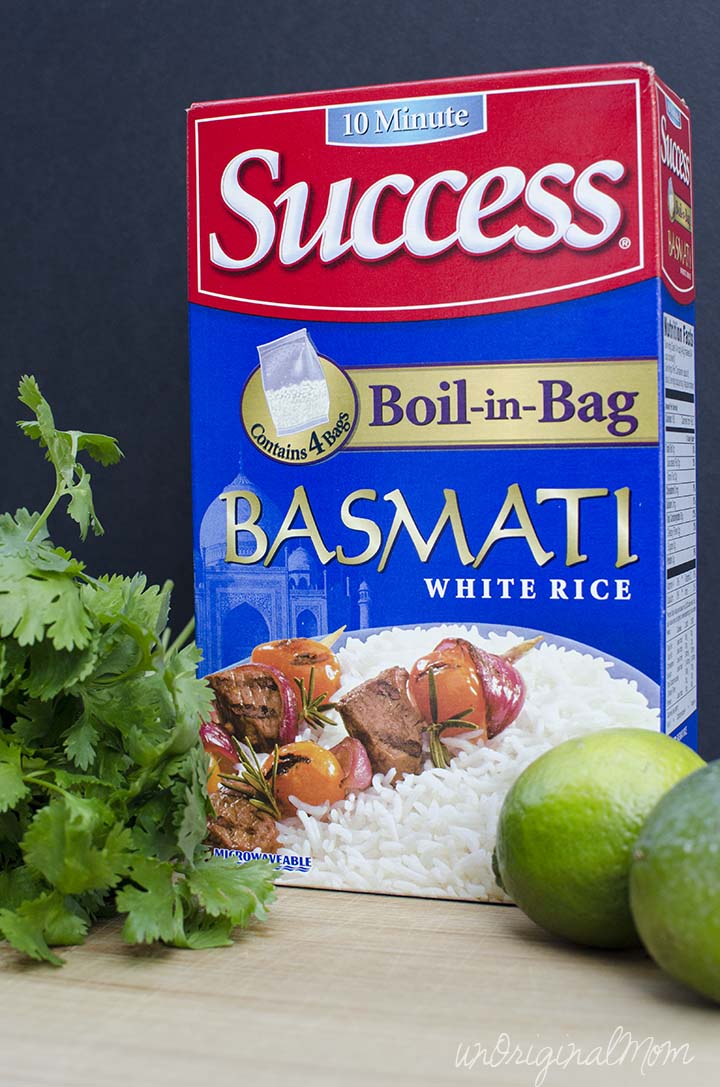 Prepare the rice according to the package directions (8-10 minutes in boiling water, then simply pull the bag out of the water with tongs or a fork to drain.)  Then mix up the rice with some chopped cilantro, lime juice (with a pinch of sugar dissolved in it), plus salt to taste.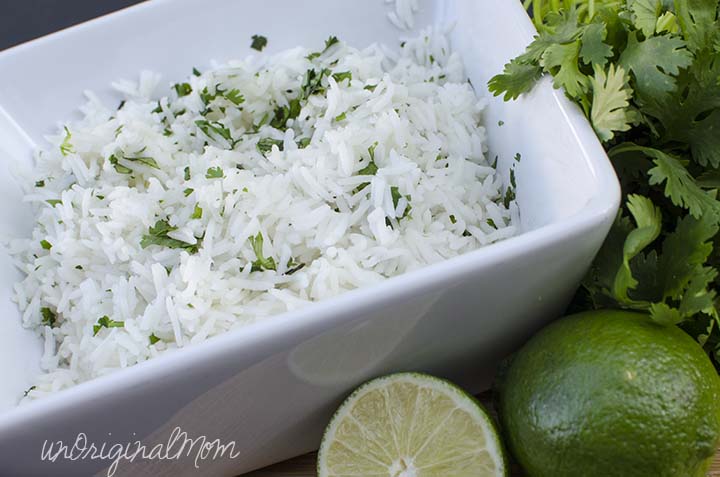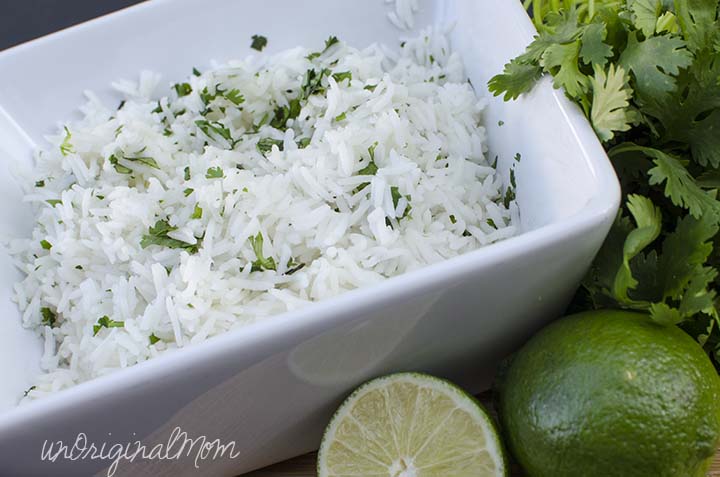 You've got a quick and easy side dish for a meal (we served it up with some grilled caribbean jerk chicken and corn on the cob) or a base for a homemade burrito bowl!  If you're looking for some great recipes to make your own burrito bowl, I love these copycat recipes from Simply Scratch – this recipe for a chicken marinade (I always use chicken thighs, though), and this recipe for a yummy corn salsa.  Add your toppings like canned pinto beans, sour cream, guacamole, and grated cheese to top off your bowl!
You can't go wrong with any of the 4 varieties of Success® rice available including Whole Grain Brown Rice, White Rice, and the globally-inspired aromatic varieties of Success® Rice including fragrant Thai Jasmine or Basmati Rice.  You can try your own twist on one of your favorite recipes by swapping an aromatic variety into some of your go-to rice dishes. Learn more about the different varieties here, or check out here for recipe ideas for the 4 different varieties.  For recipe inspiration, lifestyle tips and more, follow along with Success Rice on Facebook, Twitter, or Pinterest.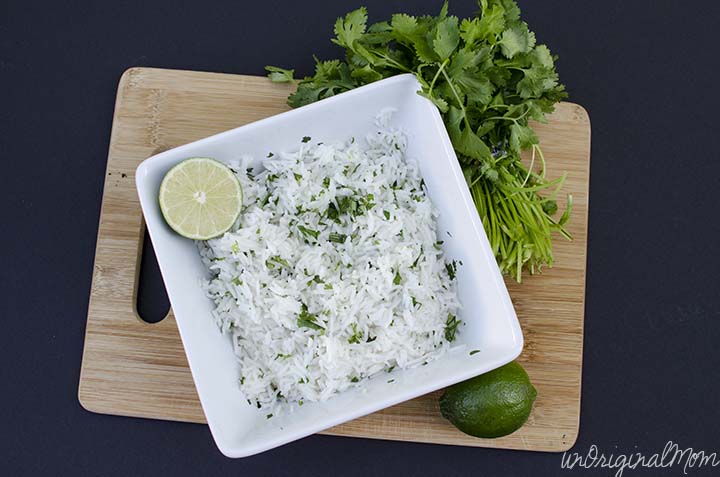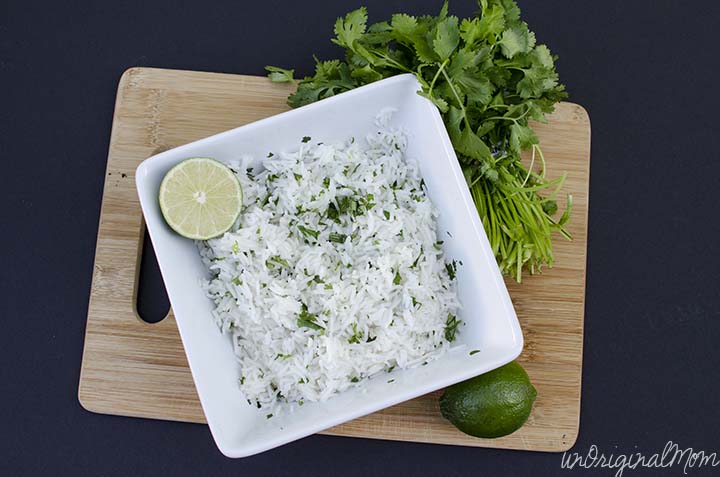 Cilantro Lime Rice with Success Basmati Rice
Ingredients
1 bag Success Boil-in-a-Bag Basmati Rice
1 T. chopped cilantro
juice of half a lime, mixed with a pinch of sugar
salt to taste
Instructions
Prepare rice according to package instructions, and lift the bag out of the water to drain.
Mix prepared rice with cilantro, lime juice + sugar, and salt to taste.
1 bag serves about 2 adults. Easily double by making 2 bags at a time and doubling the lime juice and cilantro.
https://www.unoriginalmom.com/cilantro-lime-rice-success-basmati-rice/
What's your favorite way to prepare rice?  Do you have a great side dish recipe for rice, or do you normally just leave it plain?
This is a sponsored post written by me on behalf Success® Rice.


Get your copy of my FREE meal planning binder!
Sign up to get a free copy of my meal planning system - an 11 page printable meal planning binder, complete with a pantry inventory, shopping list, and more to help get on top of your menu each week!