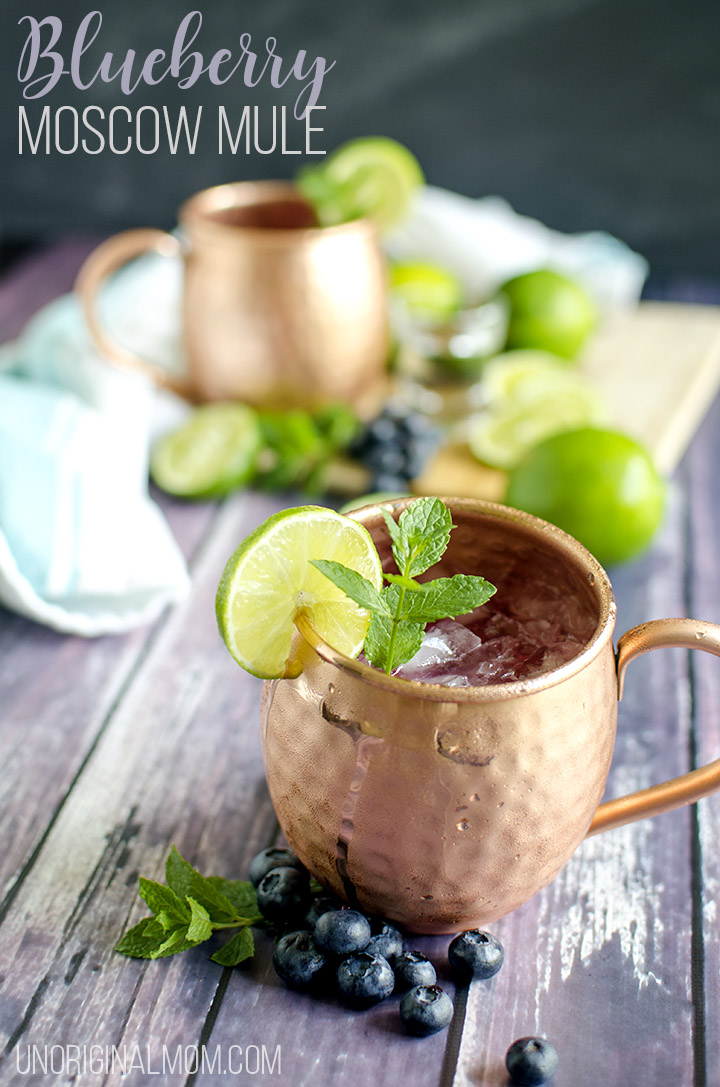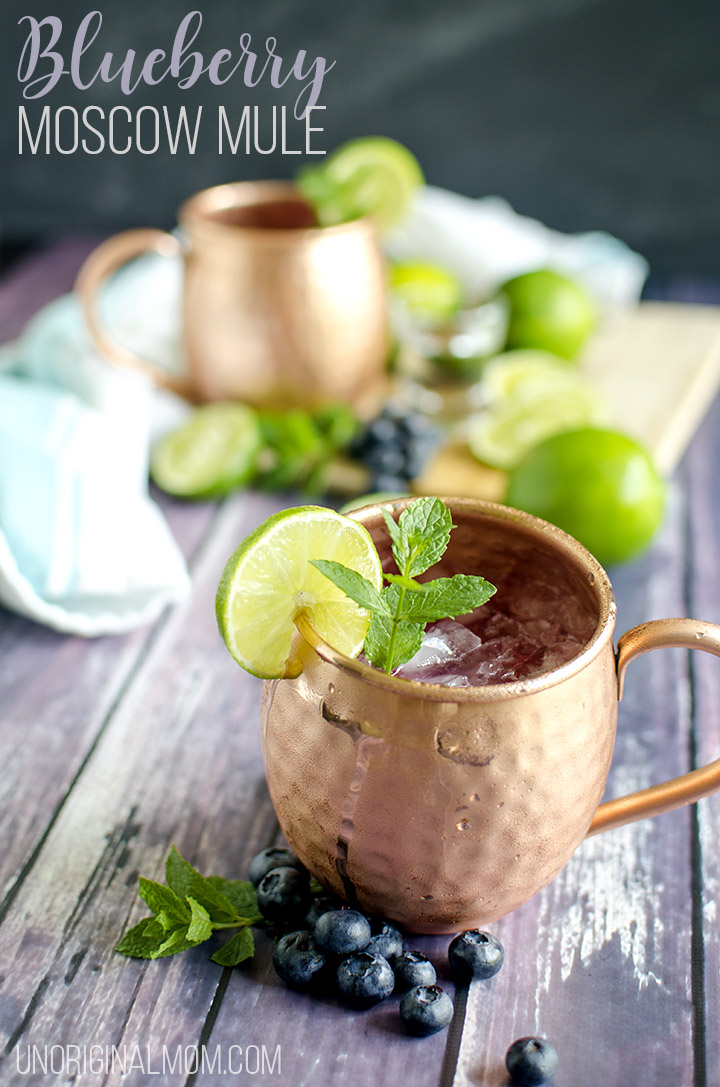 One of my favorite things about summertime is sitting outside on a warm evening with a cold drink after the kids go to bed. Ahhhh…it's simply perfection. (That makes me think of the episode of Friends where Chandler is stuck in an ATM vestibule with a Victoria's Secret model, and she offers him gum, and he says no thanks, and then says "on second thought, gum would be perfection." Hehe. Oh, how I love that show!)
Anyway, we don't tend to like super crazy or overly complicated cocktails, but recently my husband and I "discovered" the Moscow Mule cocktail. How did we not know about this until now? It's easy, refreshing, delicious, and not too sweet. It has become our go-to cocktail this summer! All you need is ginger beer, lime juice, and vodka – plus some mint leaves if you have them, which I grow in my herb garden so I always have plenty.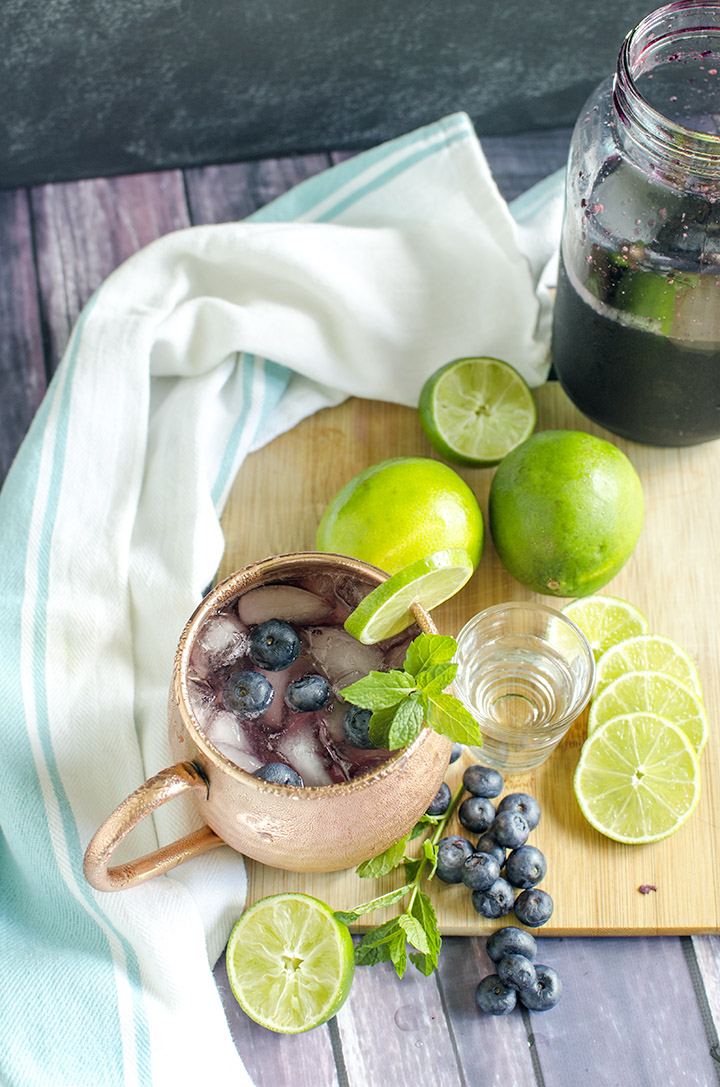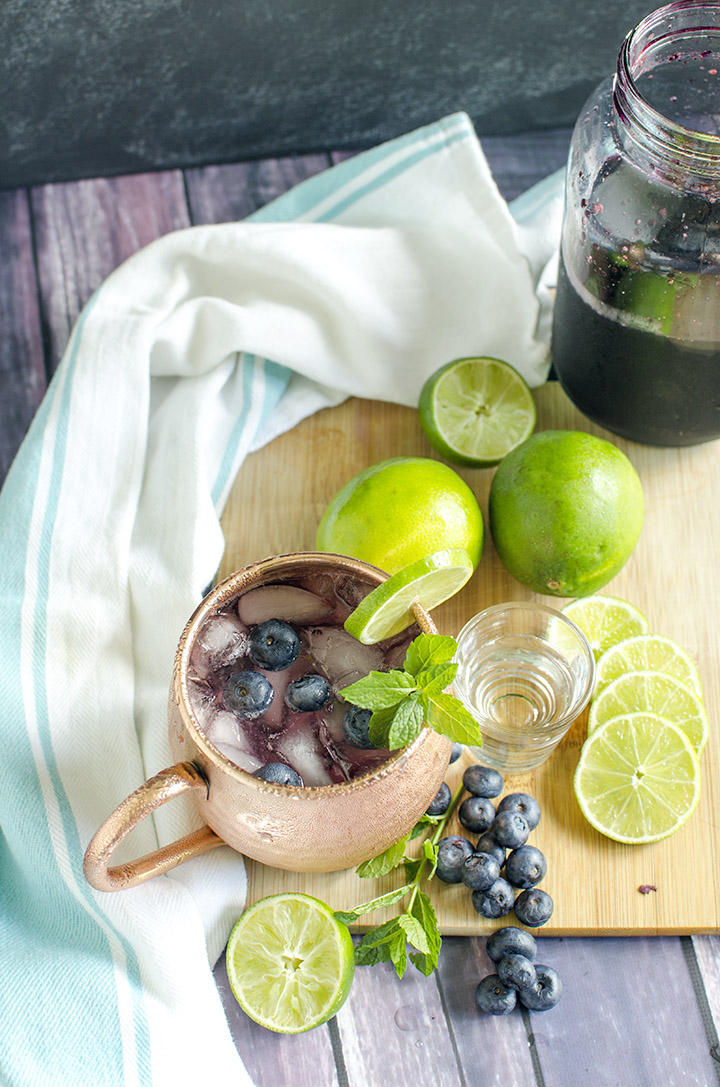 I made a big batch of blueberry simple syrup last week (find the recipe along with a little recipe booklet printable here!), so I decided to use it to make a Blueberry Moscow Mule – oh my gosh, is it good!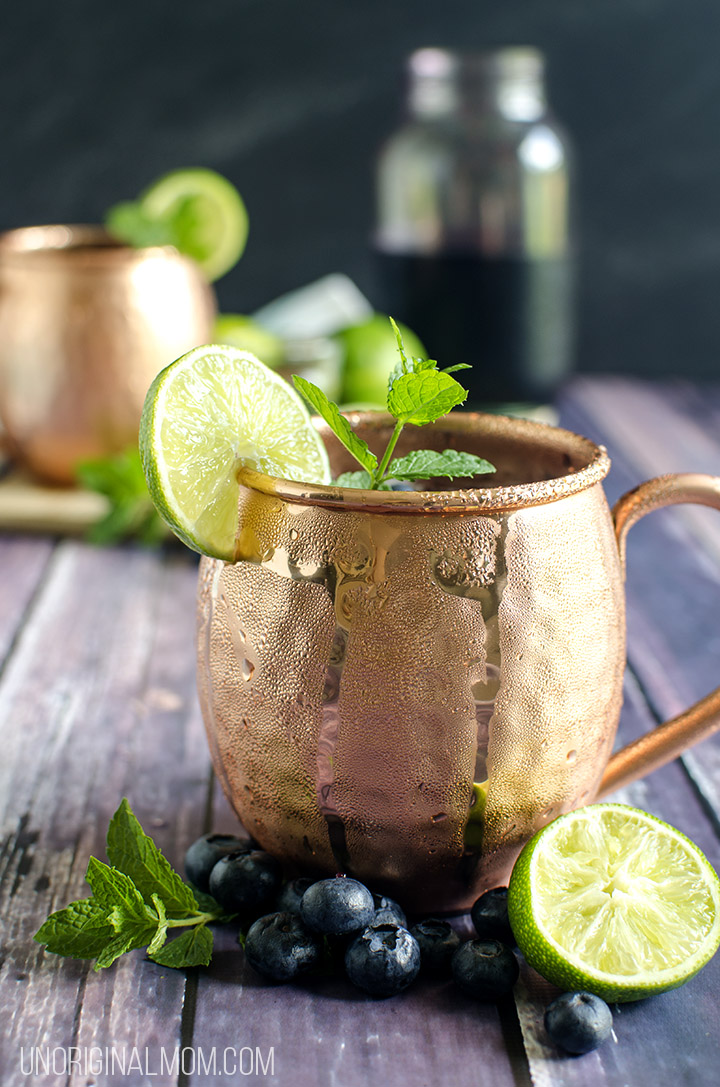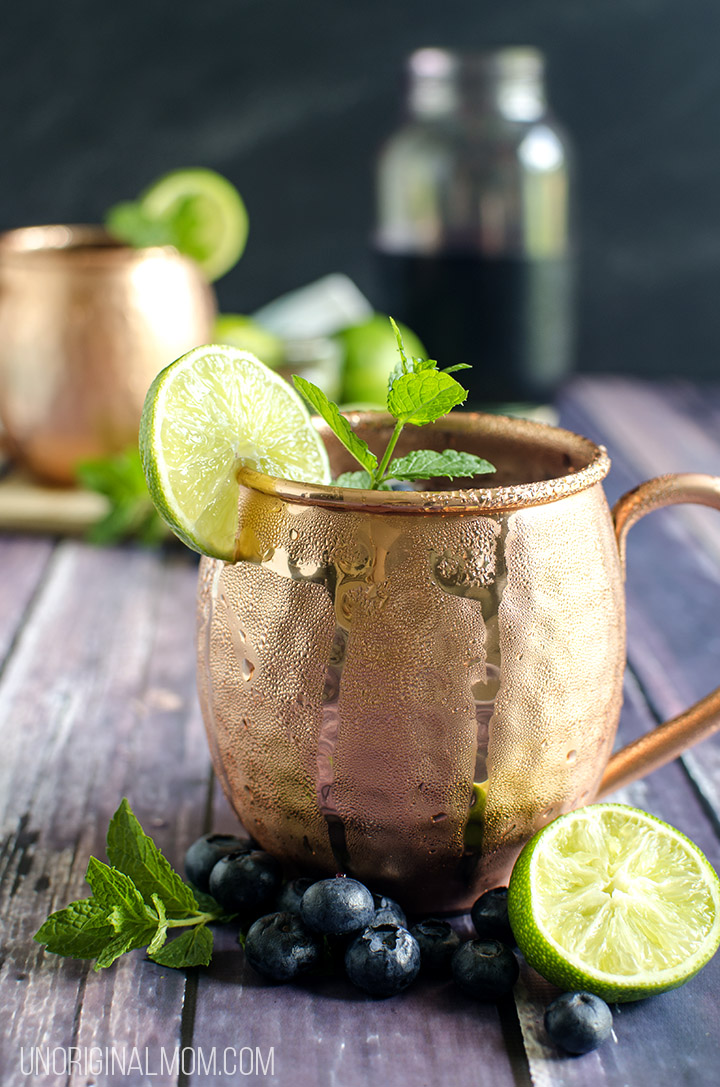 The blueberry simple syrup adds just a bit of sweetness and flavor, paired with the freshness of the lime juice and the tang of the ginger beer…it's SO yummy.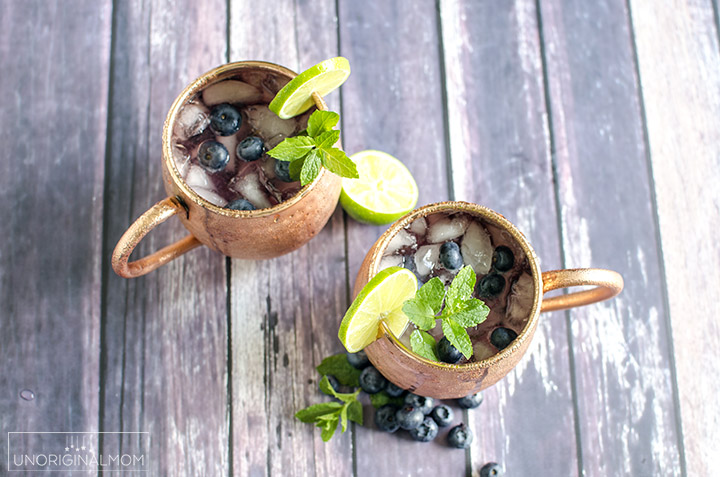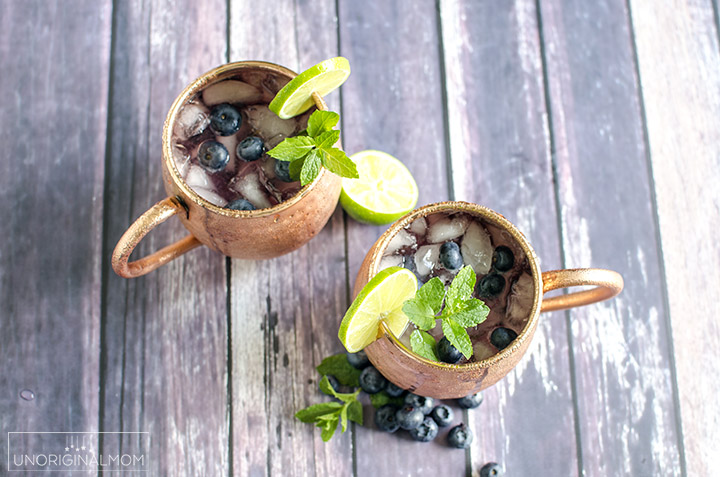 We drank our Moscow Mules out of regular glasses for a while, and then my husband got me a set of these copper mugs for our anniversary (year 7 – copper!). Not only are they pretty, they get SO cold, so your drink is icy cold, too. It's perfection ;-)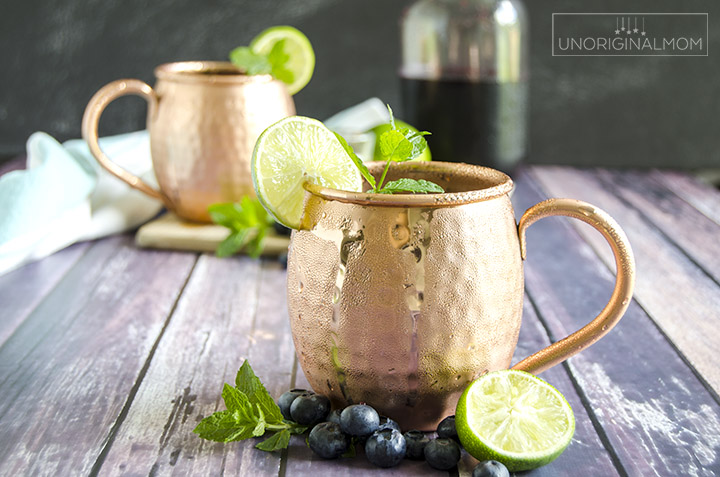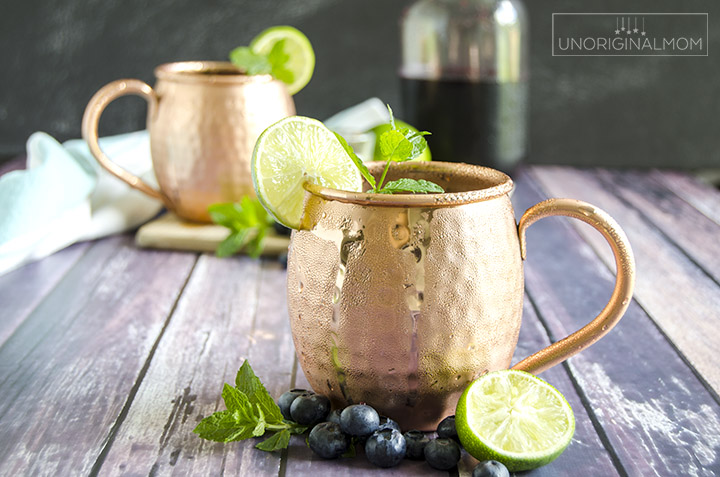 I'd recommend whipping up a batch of blueberry simple syrup to keep in the fridge, buying a big bag of limes, and stocking up on ginger beer so you can make a Blueberry Moscow Mule whenever the mood strikes!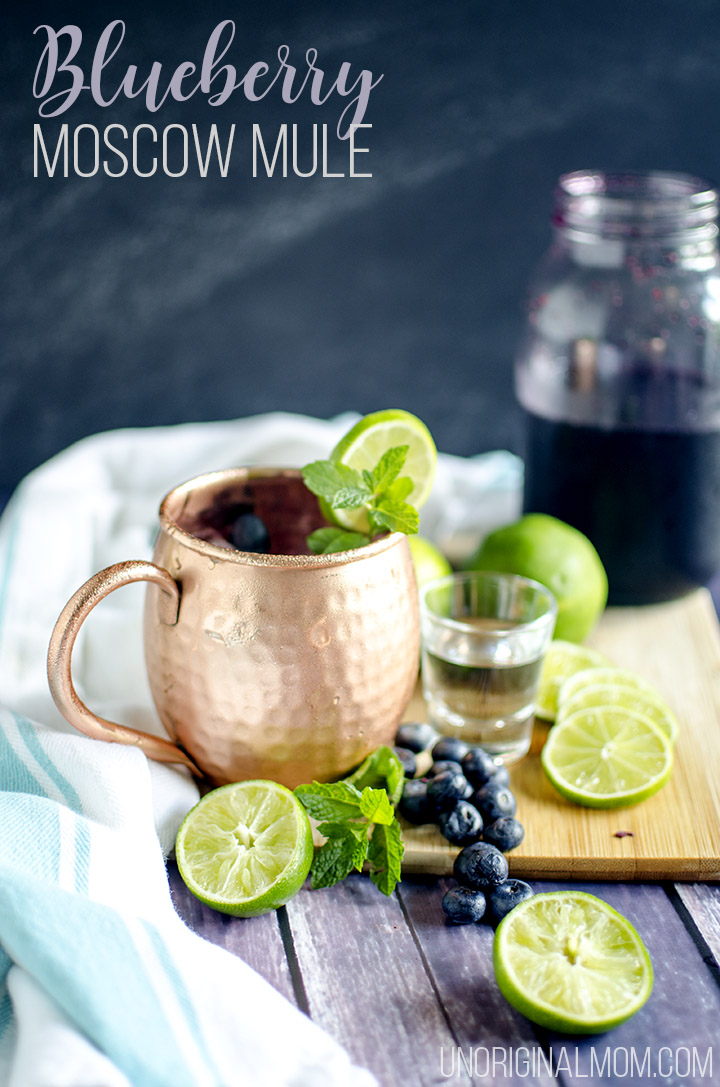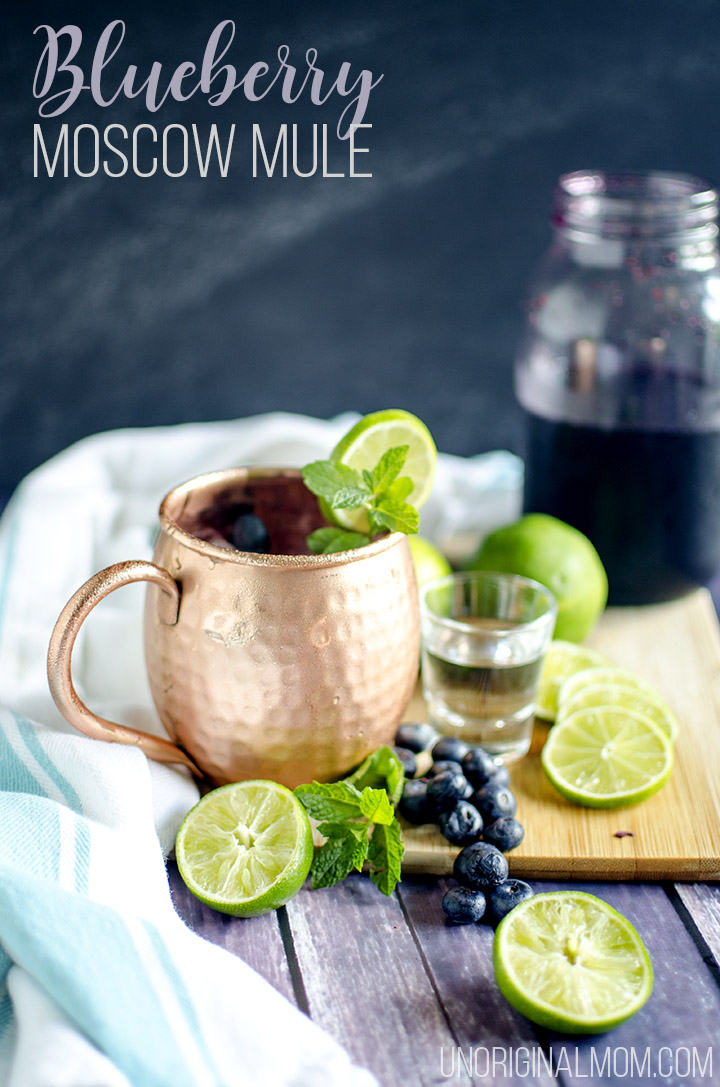 Cheers!
Blueberry Moscow Mule Cocktail
Ingredients
1.5 oz vodka
1 oz. blueberry simple syrup
4 oz. ginger beer
1 T. fresh lime juice (or ½ of a lime, juiced)
mint leaves for garnish
Instructions
Mix ingredients together and garnish with mint leaves.


Get your copy of my FREE meal planning binder!
Sign up to get a free copy of my meal planning system - an 11 page printable meal planning binder, complete with a pantry inventory, shopping list, and more to help get on top of your menu each week!