I am so excited to finally share with you what my husband made me for Mother's Day – a window box herb garden!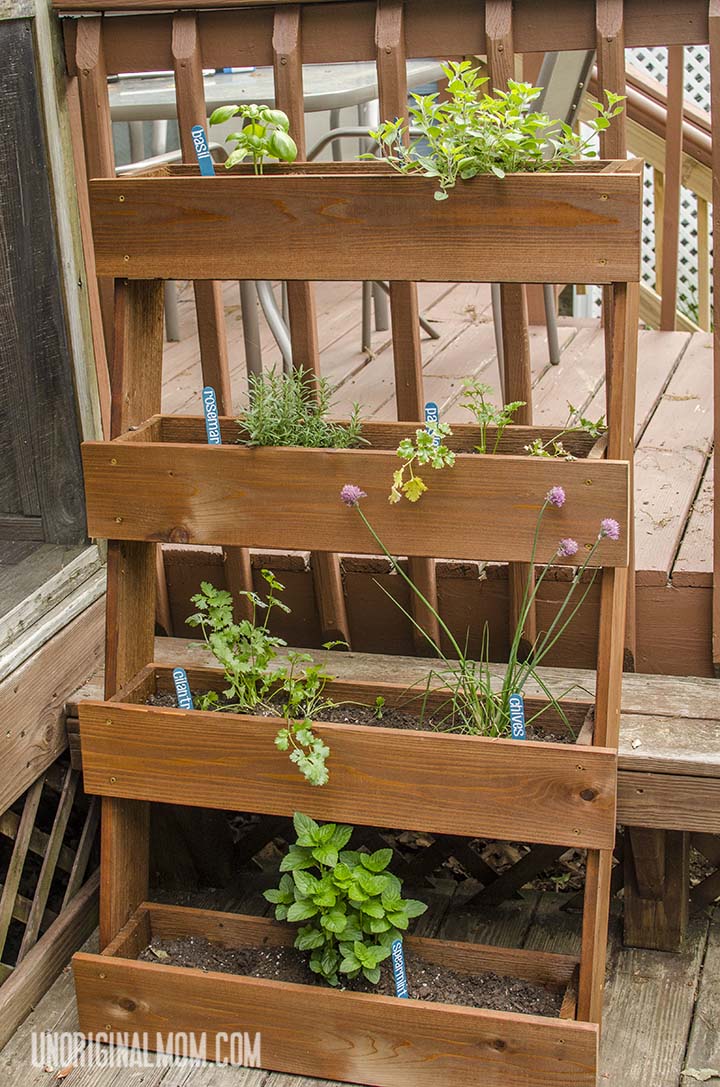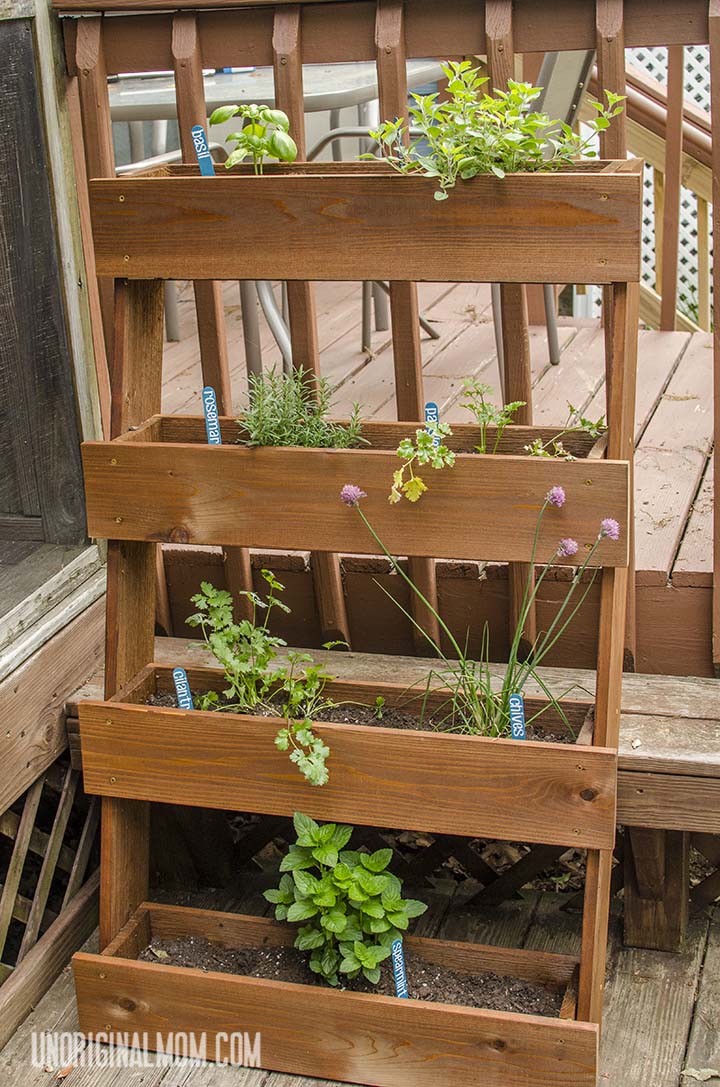 A few days before Mother's Day, I saw this post from Ginger Snap Crafts featuring a tutorial for the DIY herb garden that she and her husband made.  It is awesome!  We live in a townhouse, so we don't have outside garden space, and the past few years I've been doing a small herb garden in large pots outside on the deck.  This seemed like a much better use of space – and so pretty!   Plus, we are currently house hunting for a single family home in the area, so I like the idea of spending money on plants we will be able to take with us when we finally move!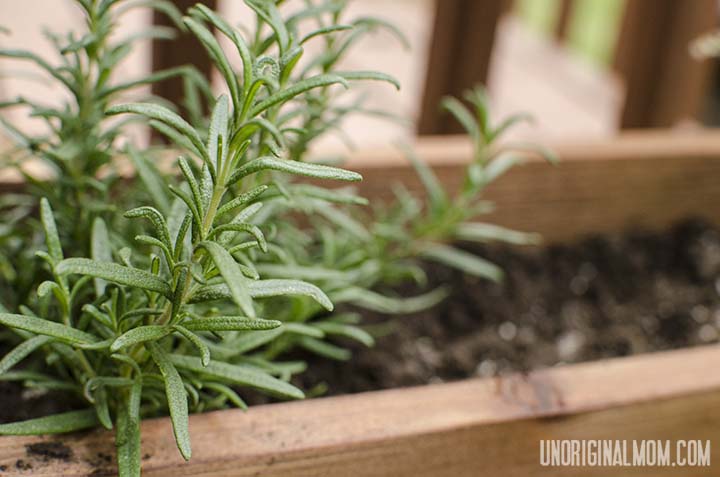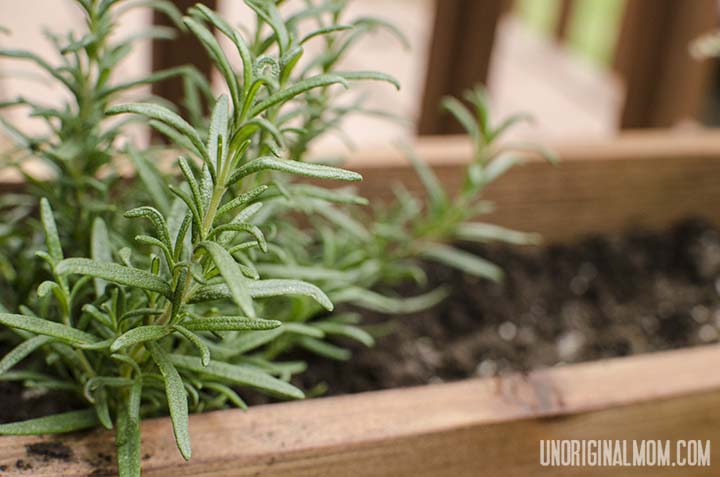 So I sent the link to my hubby and said, "wouldn't it be neat to have one of these?"  Next thing I knew, he was building one for me!  We decided we only needed 4 boxes instead of 5, which is still plenty of space for the herbs we wanted to plant.  I decided to go with basil, oregano, parsley, rosemary, chives, cilantro, and spearmint.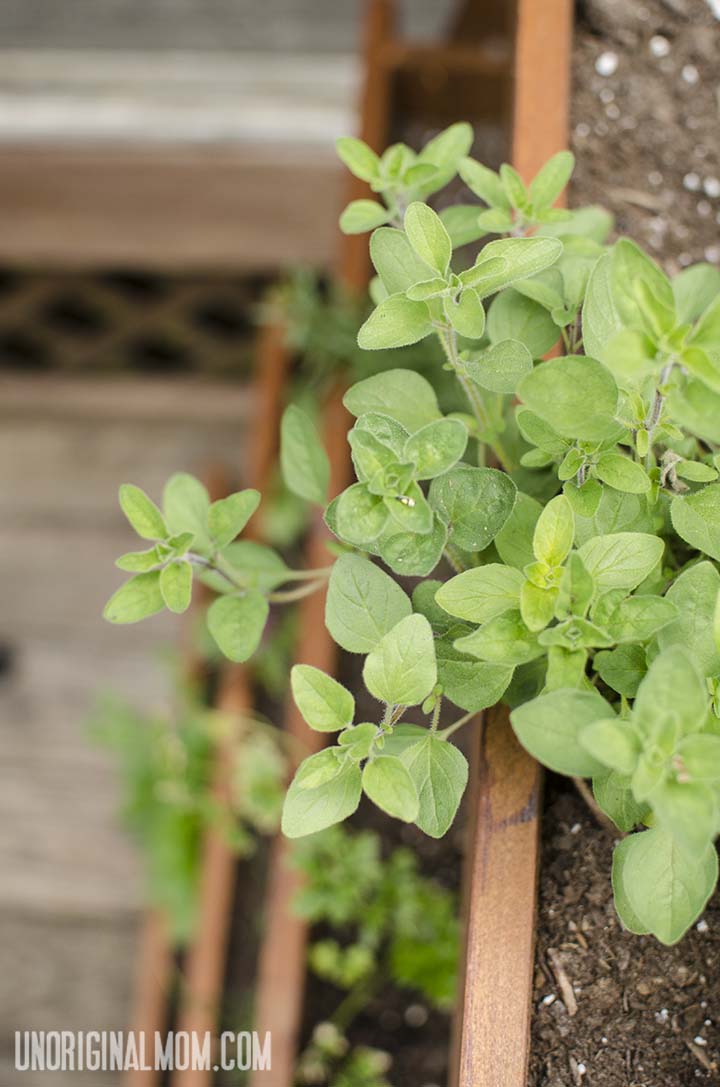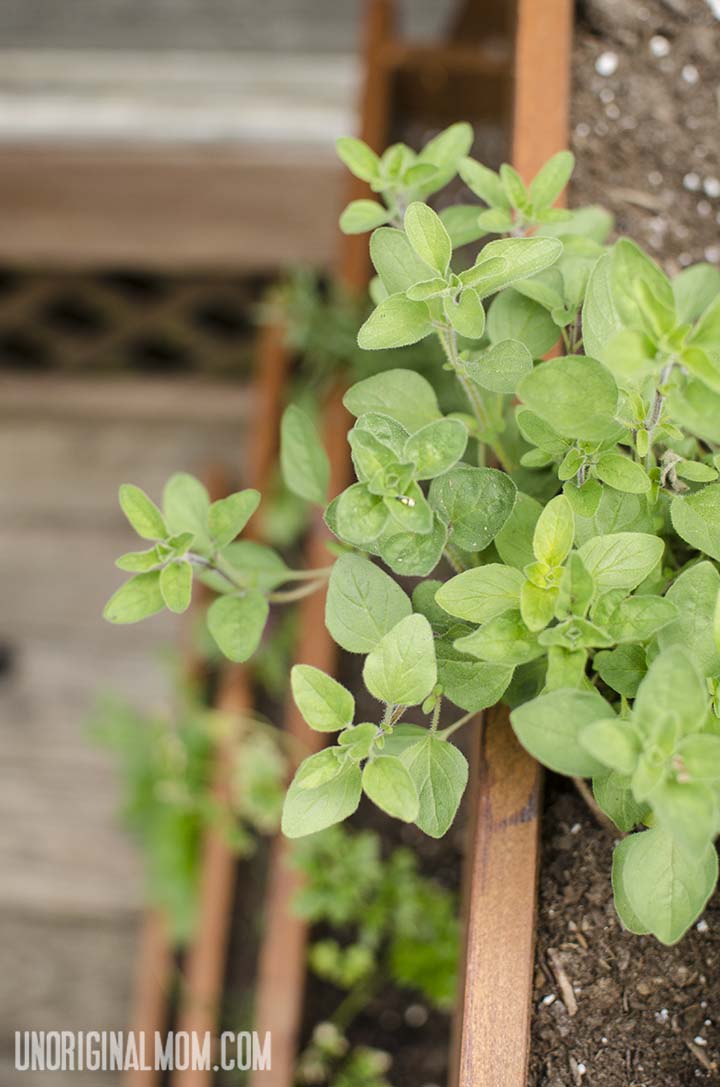 I also took Ginger's idea to make plant labels with my new Silhouette (just can't get enough of that thing!) and popsicle sticks.  Sticking with a "color theme" for the deck (and really just because I like the color) I used the leftover spray paint from my spray painted planter to paint the popsicle sticks.  I think they turned out great!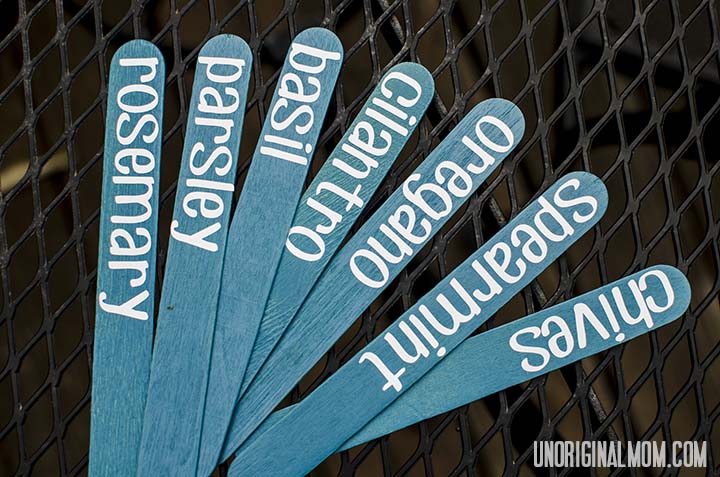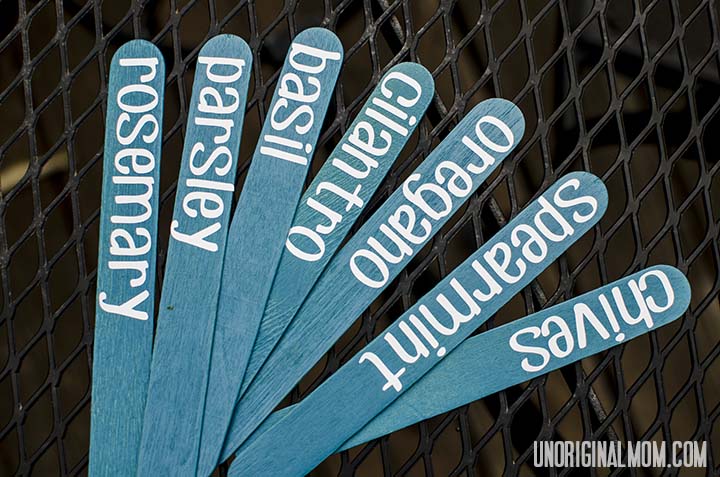 If you'd like a window box herb garden of your very own, be sure to check out the tutorial over on Ginger Snap Crafts!  She's got step-by-step instructions and photos that made it very quick and easy for my husband to build.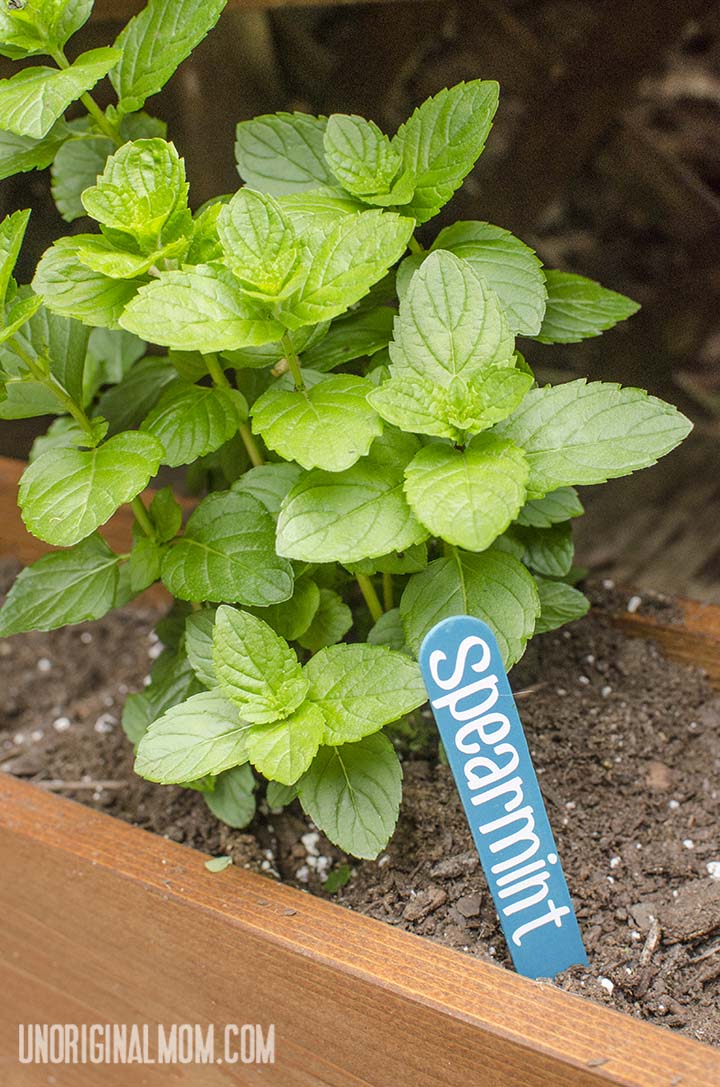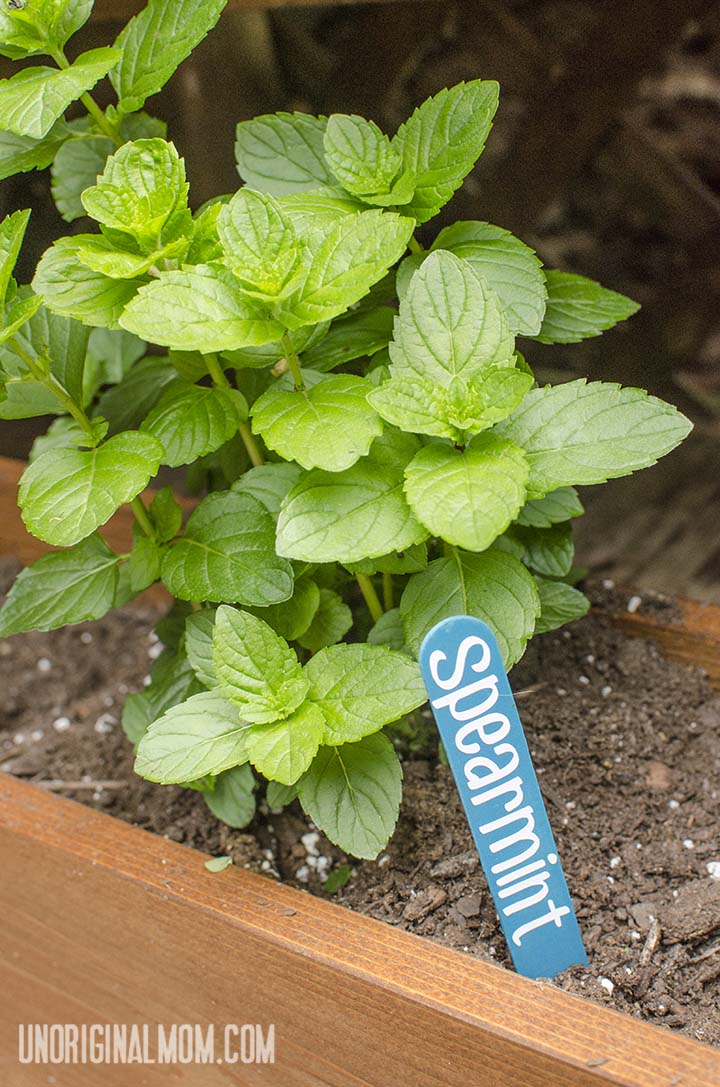 What's your favorite thing to make with fresh herbs?  I am excited for fresh basil and caprese salads…and fresh mint mojitos…and guacamole with fresh cilantro…mmmm…


Take a peek at these great link parties where you might find this post linked up!
Also at Homestories A to Z


Get your copy of my FREE meal planning binder!
Sign up to get a free copy of my meal planning system - an 11 page printable meal planning binder, complete with a pantry inventory, shopping list, and more to help get on top of your menu each week!