Happy First-Official-Day-Of-Summer!  (I always think it's funny that the official "starts" of seasons throughout the year feel like they're a month off…it definitely seems like it's been summer for about a month already!)
Check out my posts this week, if you haven't already…I took a Desktop Bill Organizer and added some functional and personalized touches; shared two of my latest Silhouette creations; and posted photos of the incredible Herb Garden Planter my husband made me for Mother's Day!
Ok, on to lucky #13 of Original Friday Features!  I've got a couple of neat furniture projects I came across this week I'd like to share with you:
First up are these neat Pallet Shelves from My Sophia Ryan.  I love the rustic look – they turned out wonderfully!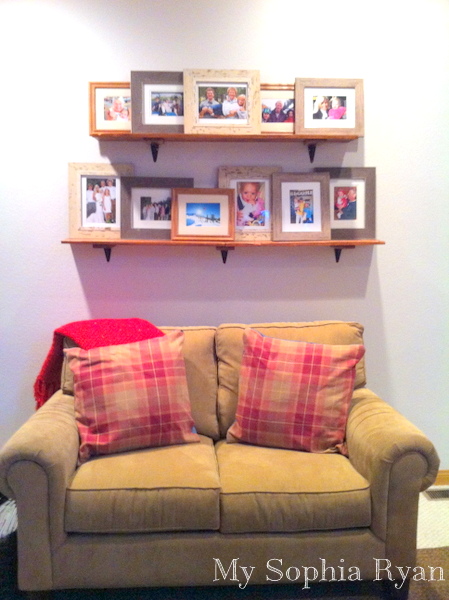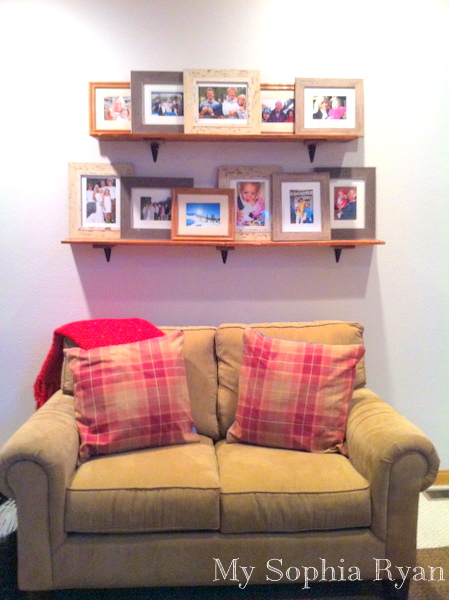 Place of My Taste actually reupholstered cushions for her patio furniture.  I really like the fabric and color scheme she chose – so fun and cheerful!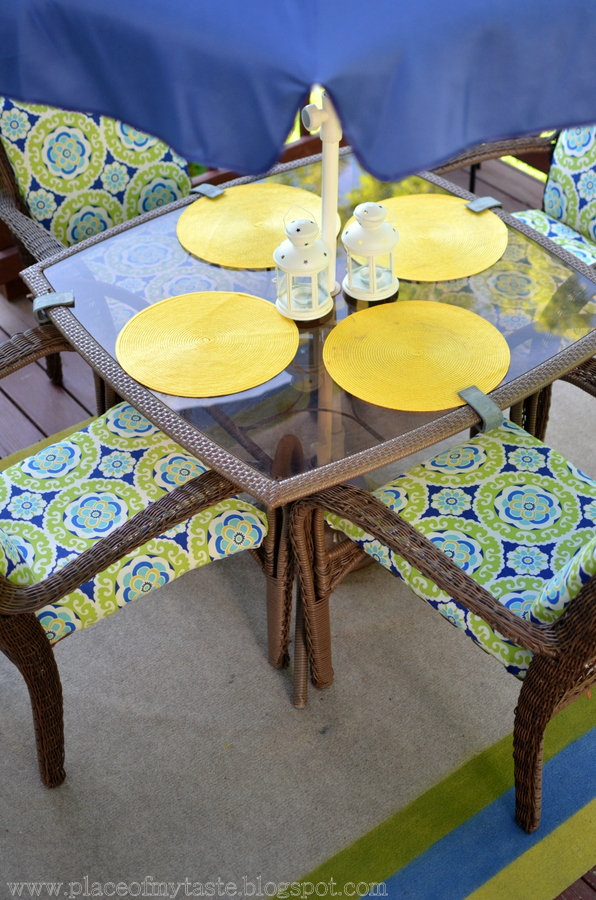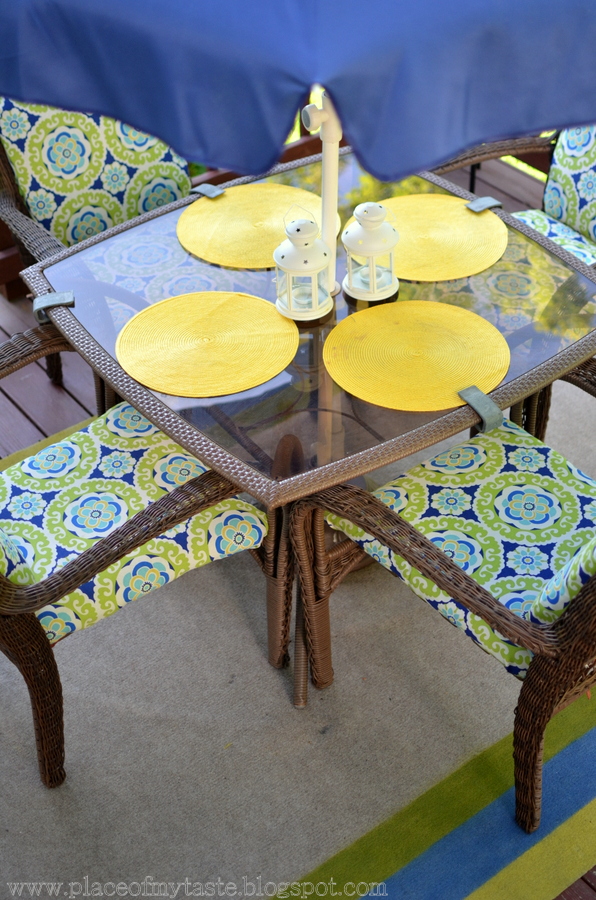 And finally, I ADORE this Kitchen Island Transformation from Kristi over at i should be mopping the floor.  I have seen these boring, plain rectangular islands in several of the houses we've looked at…it's great to have the additional counter space, but not really big enough to do much with.  She added a new, longer counter top with space for stools, bead board, legs, and of course paint!  It doesn't even look like the same island – at first I thought she ripped out the old one completely!  I am definitely filing this one away in case we need to do this in our next house!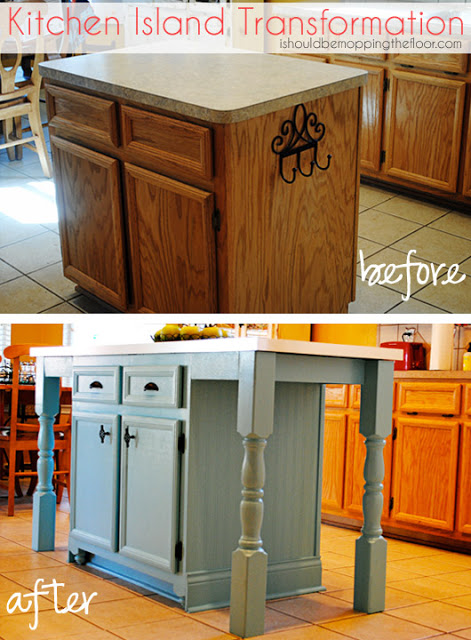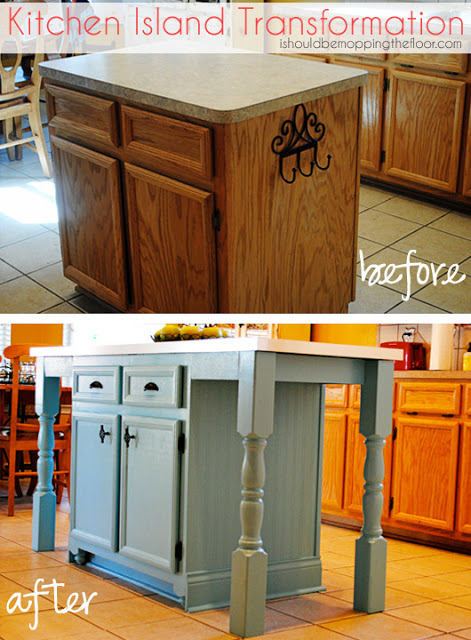 If you were featured, grab a button from the sidebar!
Be sure to visit these wonderful blogs and leave these ladies some love :-)
Enjoy the first official weekend of summer!




Get your copy of my FREE meal planning binder!
Sign up to get a free copy of my meal planning system - an 11 page printable meal planning binder, complete with a pantry inventory, shopping list, and more to help get on top of your menu each week!