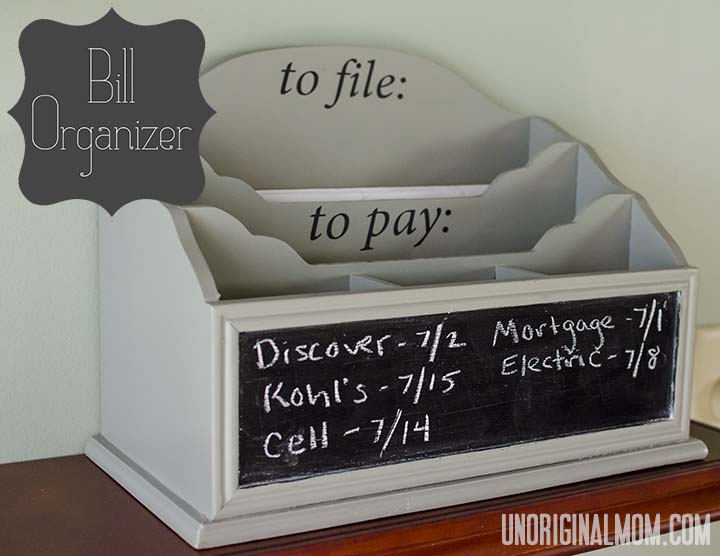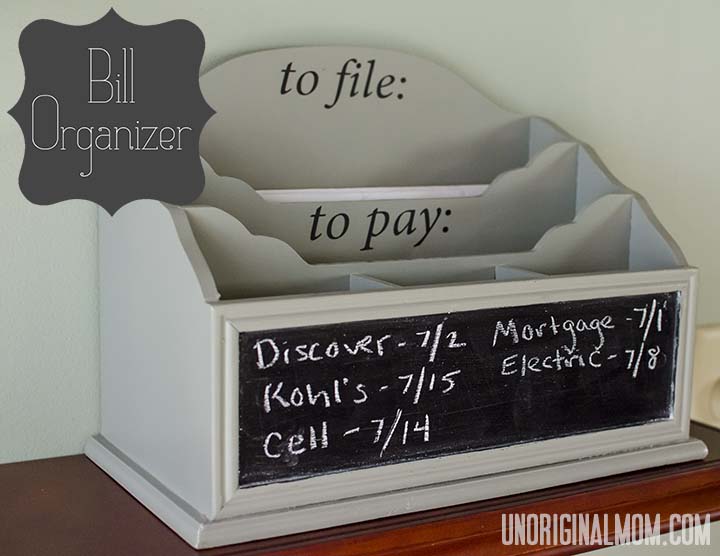 I've been looking for some type of desktop bill organizer as a solution for our paper clutter for a while now.  My husband and I share a desk, so it frequently gets covered with lots of miscellaneous papers…bills, my blogging binder and papers, notes from worship team planning, and lots of other stuff!  Our "procedure" for keeping track of bills that need to be paid was to put it near the computer keyboard so we would keep seeing it until someone remembered to pay it.  Not a very efficient (or always effective) process!
So last week, I found a plain gray wooden organizer at Home Goods (love that store) and knew with a few tweaks I could make it exactly what I wanted!
A sad story:  I took several pictures of the organizer throughout this process…there was a before picture, and pictures of the vinyl going on, and painting the chalkboard…but they all got deleted from my camera accidentally :-(  So you'll just have to use your imagination for what it looked like at first…it was very lovely, but all plain gray.
The first step was using my Silhouette to cut out the vinyl lettering.  (It was my first attempt at using vinyl – it was so easy, and I love how it turned out!)
Then, I decided to use chalkboard paint to give us a place to keep track of when upcoming bills are due.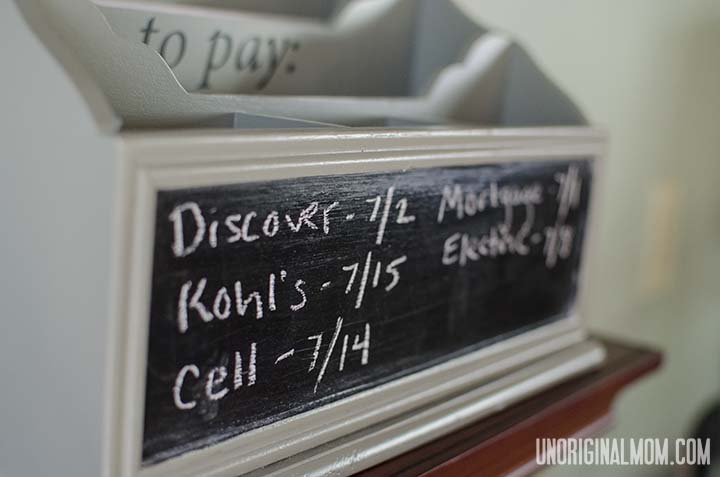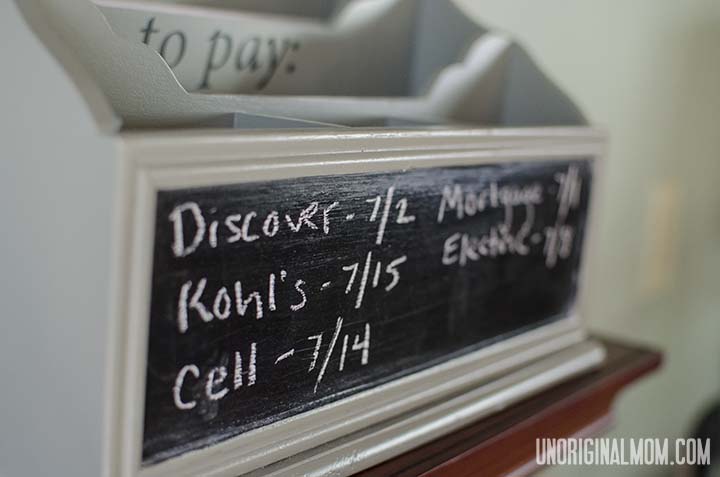 Side note:  we NEVER carry a balance on credit cards.  We mostly use our debit card or cash, but use the Discover card for gas and a few other things.  The only store credit card I have is for Kohl's, and again, we never carry a balance on it.
This was the perfect solution to keep important papers from getting lost or misplaced!  It keeps the desktop *mostly* clear of clutter and helps us remember what bills are coming due.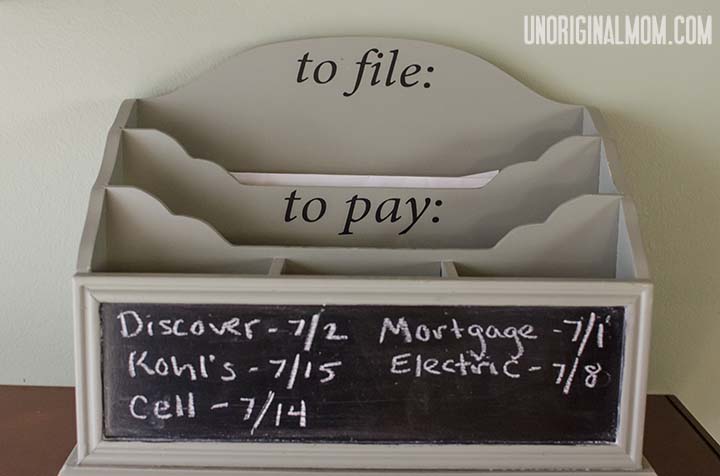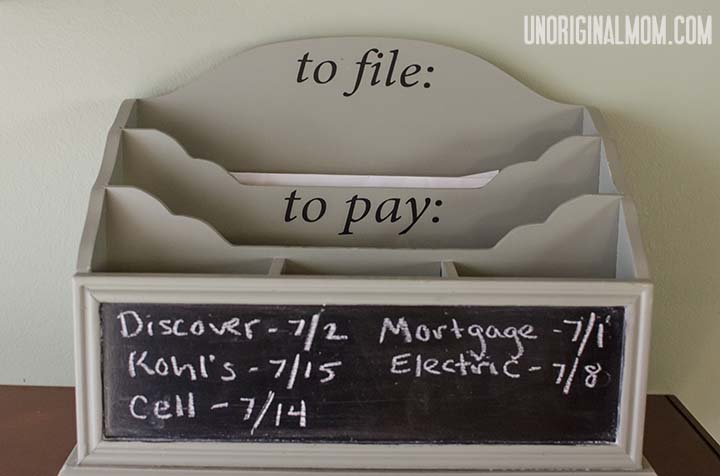 And the best part is, it was an easy makeover that turned out great!  I love how it looks!


Take a peek at these great link parties where you might find this post linked up!
Also at Homestories A to Z


Get your copy of my FREE meal planning binder!
Sign up to get a free copy of my meal planning system - an 11 page printable meal planning binder, complete with a pantry inventory, shopping list, and more to help get on top of your menu each week!