With summer in full swing, it's high time I shared my tried-and-true Best Ever Sangria recipe with you! I've made this many times and it's ALWAYS a hit. Of course, there are so many amazing variations on Sangria…but this recipe is for your classic, red wine sangria. And it's DELICIOUS!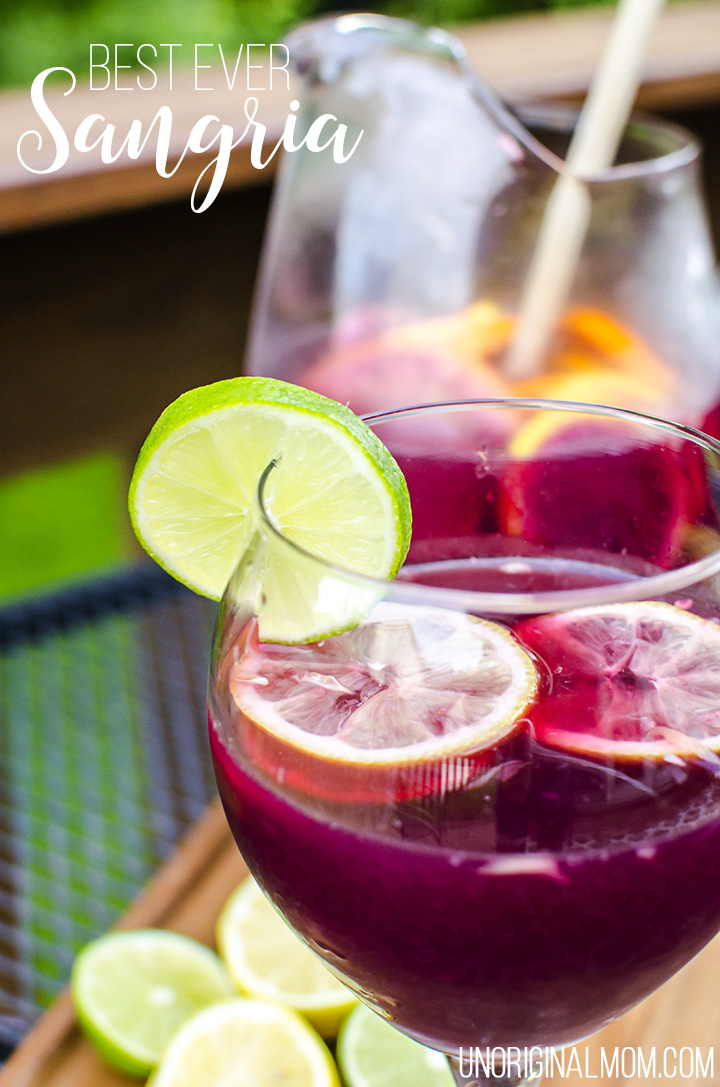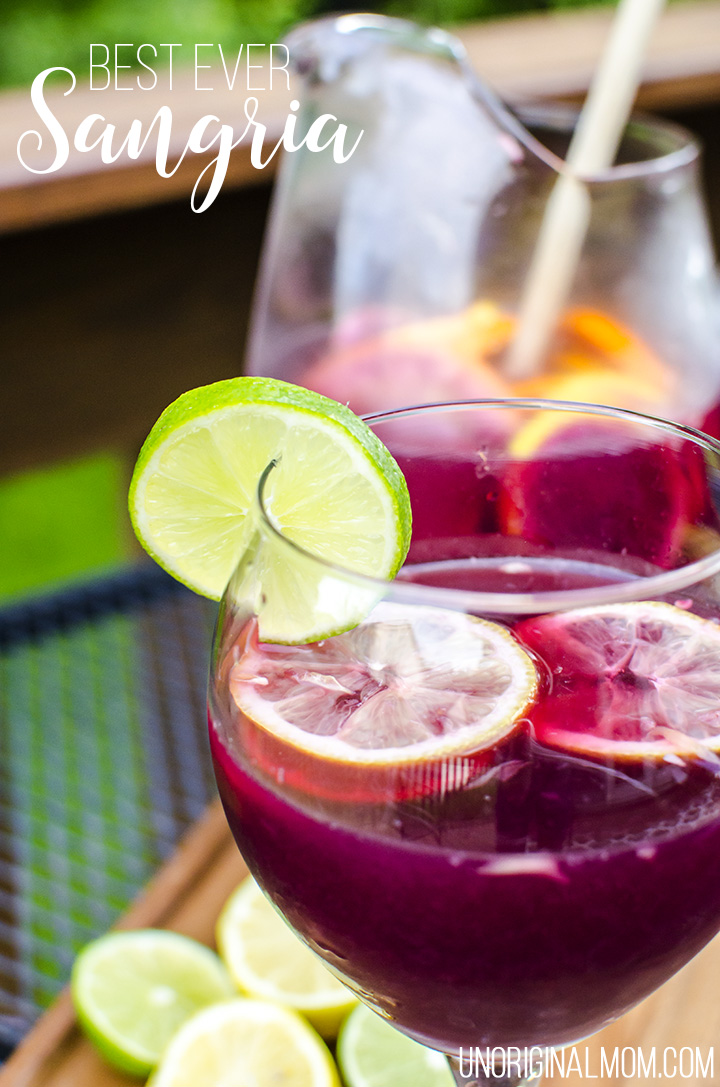 We live in just about the most amazing neighborhood ever. Seriously. It's the kind of neighborhood where you can go out to grab your mail from the mailbox and end up standing outside and chatting while the kids play for hours. Quite a few of our neighbors have young kids close in age to our kiddos, which is wonderful!  We recently decided to have an "after bedtime happy hour" with all of those neighbors – we found a spot in our front yard where the baby monitors would reach from all the houses (hurray!), so after all the kids were in bed we set up some lawn chairs and tiki torches and enjoyed a lovely evening of laughter and adult conversation. Of course, happy hour needs drinks and snacks…so I made a bowl of guacamole and a pitcher of sangria for the occasion! We've already done it another time since then and I have a feeling we'll have several more front yard happy hours before the summer is over :-)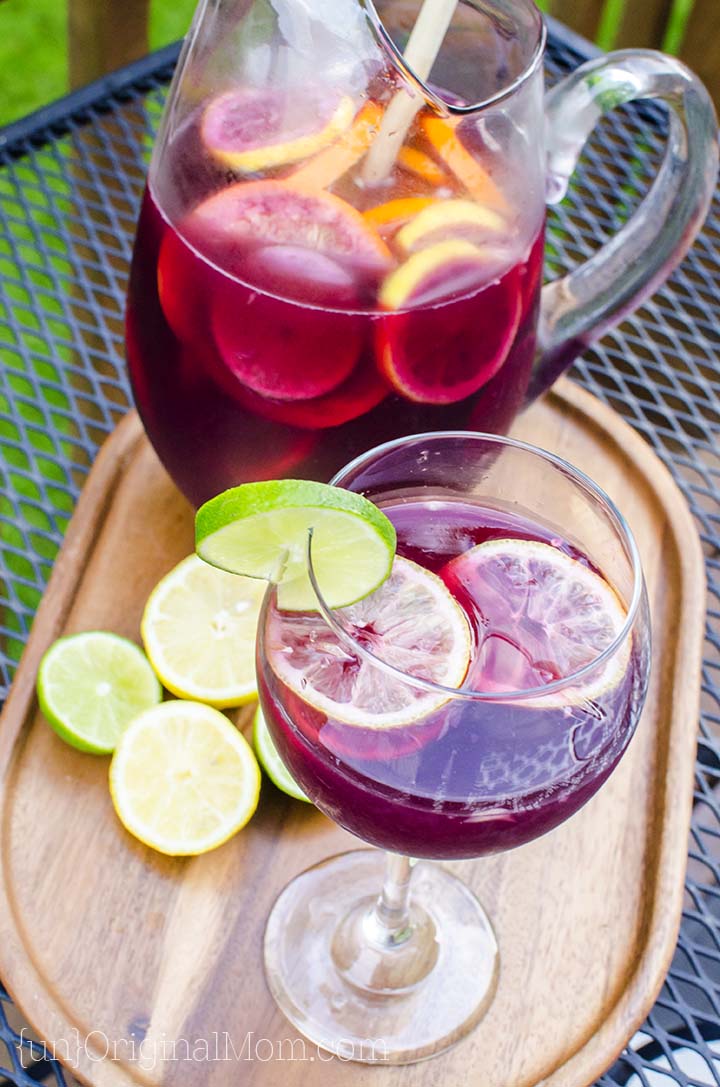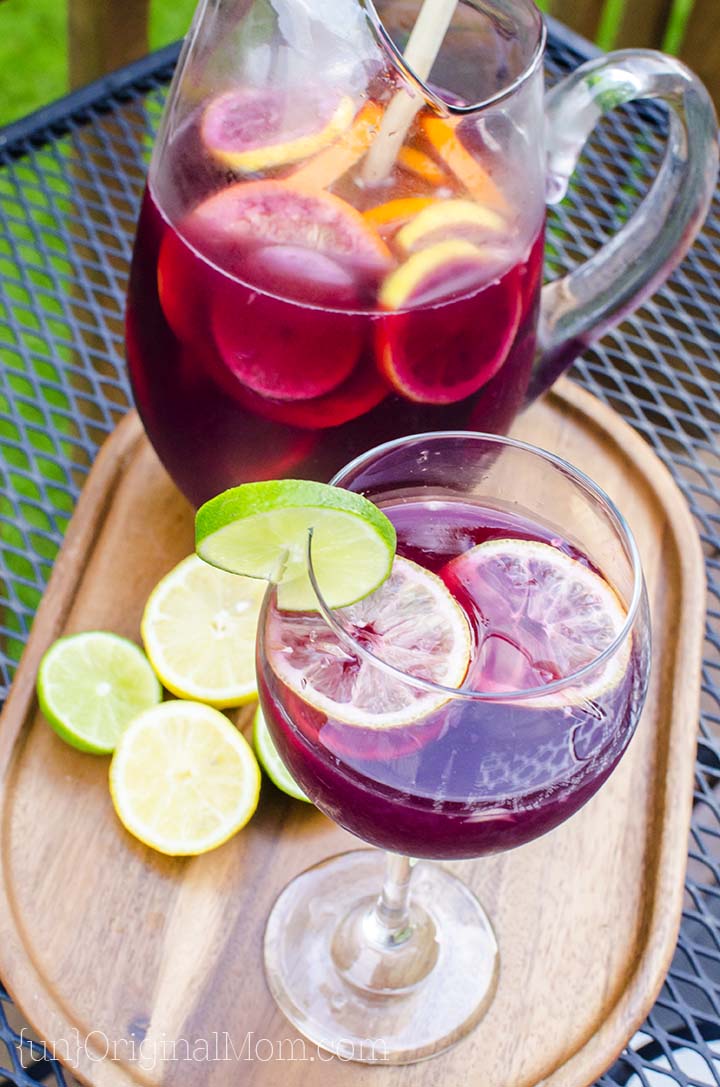 Not only is this a great sangria recipe to make for guests, it's nice to have on hand in the fridge to enjoy yourself! Just wait to add your fizzy soda until you're ready to serve it…but the sangria itself will keep well for several days in the fridge. We recently bought some beautiful new patio furniture for our deck (I shared a photo on IG here!) and it's my favorite spot to enjoy a glass of wine after the kids are in bed. That makes me outdoorsy…right? ;-)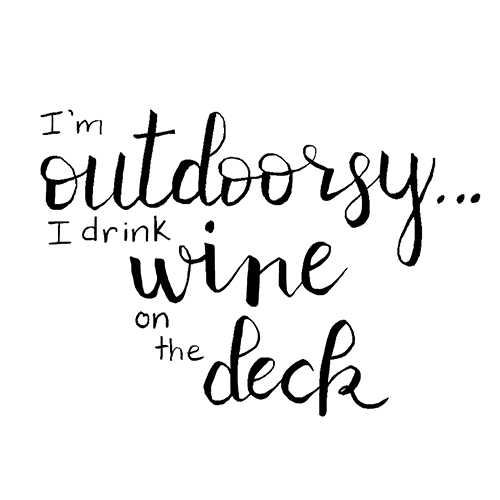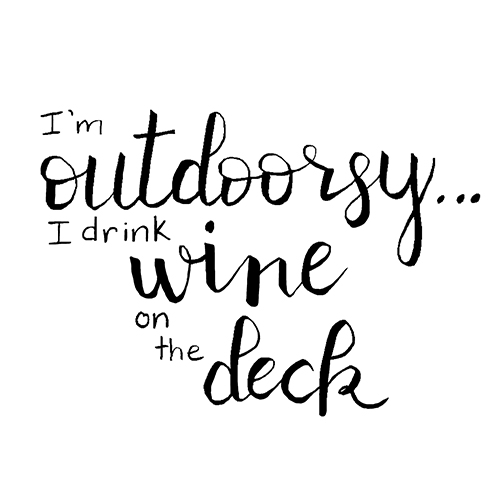 Okay, okay, I know you're waiting for the sangria recipe. It's really easy…but the key is to remember to make it far enough in advance that you can let it sit. The night before is best, but I've also made it in the morning to have later that day and it's just fine. You'll need limes, lemons, oranges, (plus lemon juice and orange juice, either fresh squeezed or store bought) 7-up or club soda, plus a container of frozen lemonade concentrate (you'll only use half). For your wine/liquor, you need a bottle of red wine (dry is best, and your sangria will still be plenty sweet), triple sec, and brandy.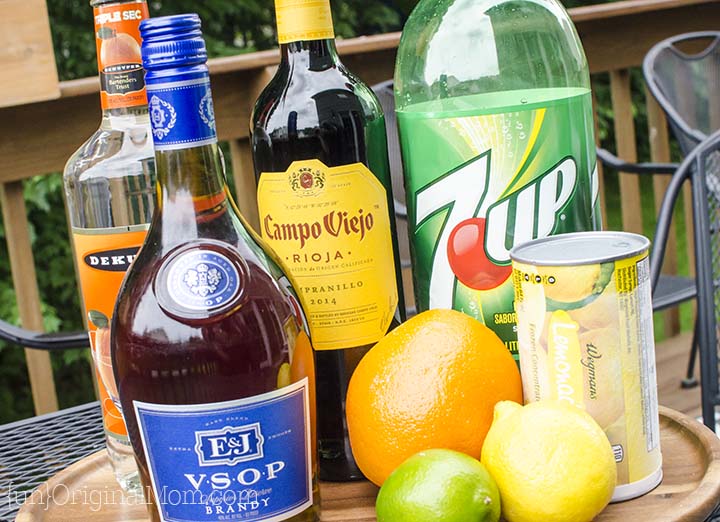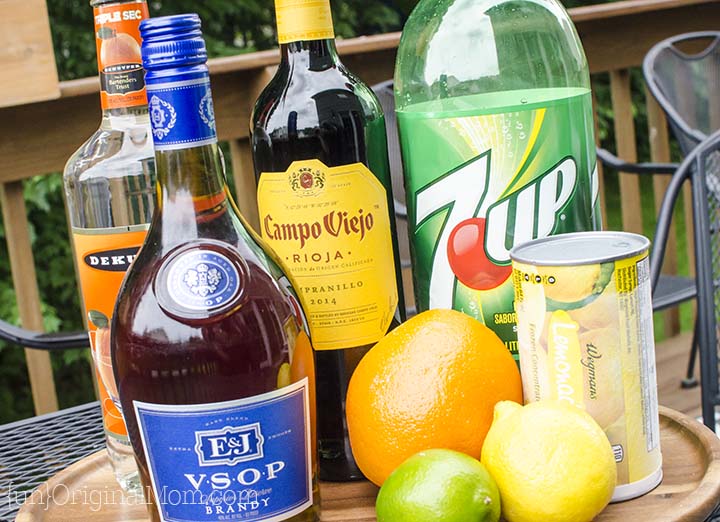 Slice up 1 lemon, 1 lime, and 1 orange.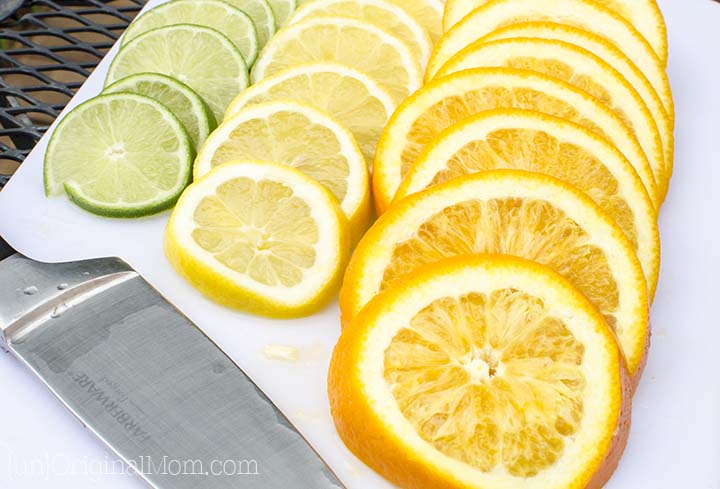 Toss the fruit in the bottom of a pitcher, then stop and take a picture for your IG feed because sliced citrus fruits are so pretty!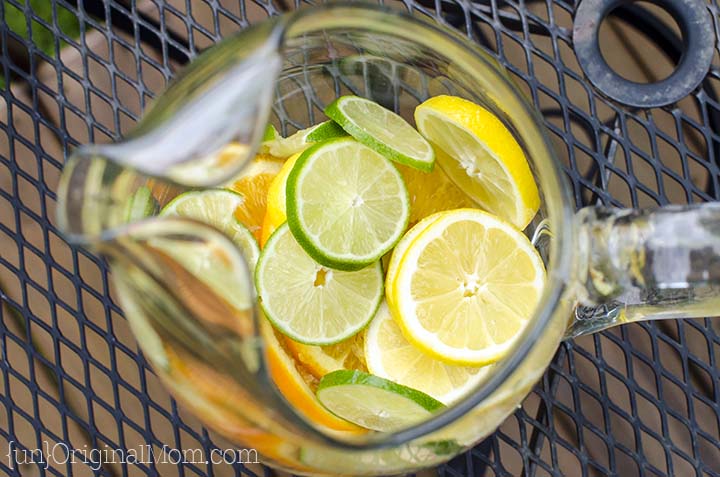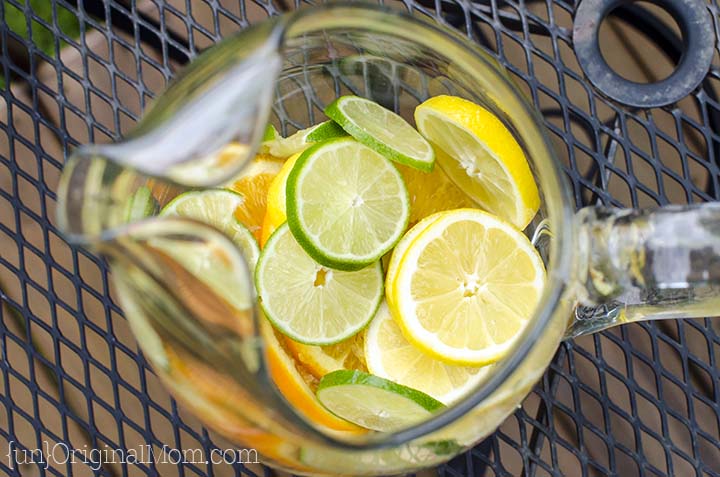 Add the wine, 1/2 cup of brandy, 1/2 cup of triple sec, 1/4 cup of lemon juice, 1/3 cup of orange juice, and half a container of frozen lemonade concentrate. (I put the other half into a freezer bag and stuck it back in the freezer for the next time I make a batch.) If you're going to use club soda to make it fizzy, add 1/4 cup of sugar too. I prefer using 7-Up, which makes it sweet enough without the sugar.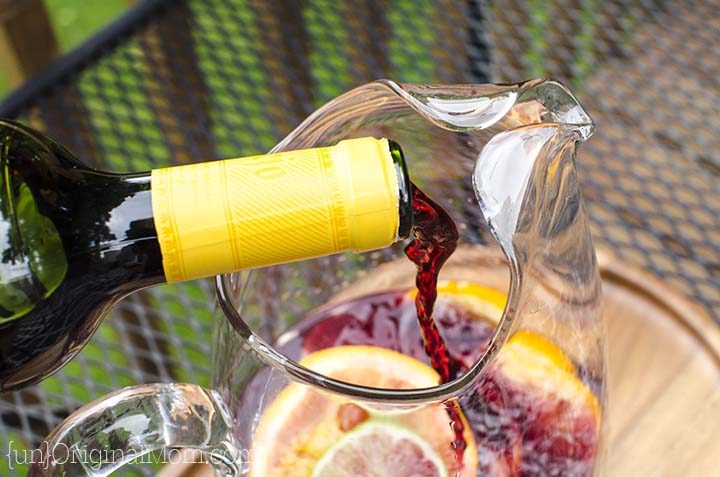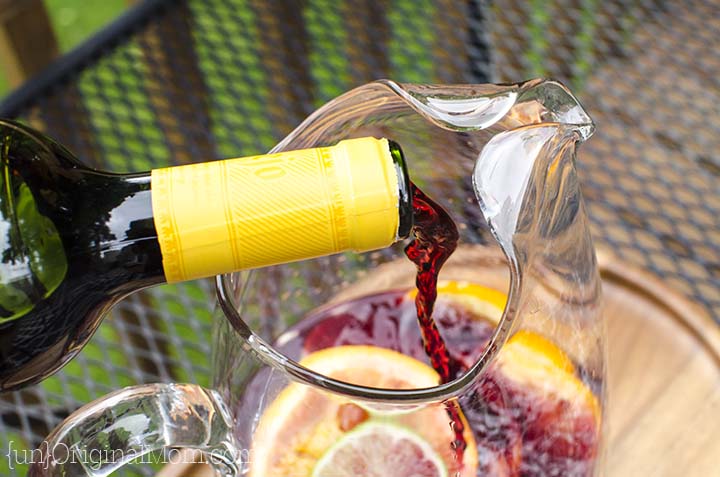 Now, stick your pitcher in the fridge and let it sit – overnight is best!
Just before serving, add your club soda or 7-Up…about 2 cups worth, but you can add more to make it a bit less strong if you'd like. Stir, and serve!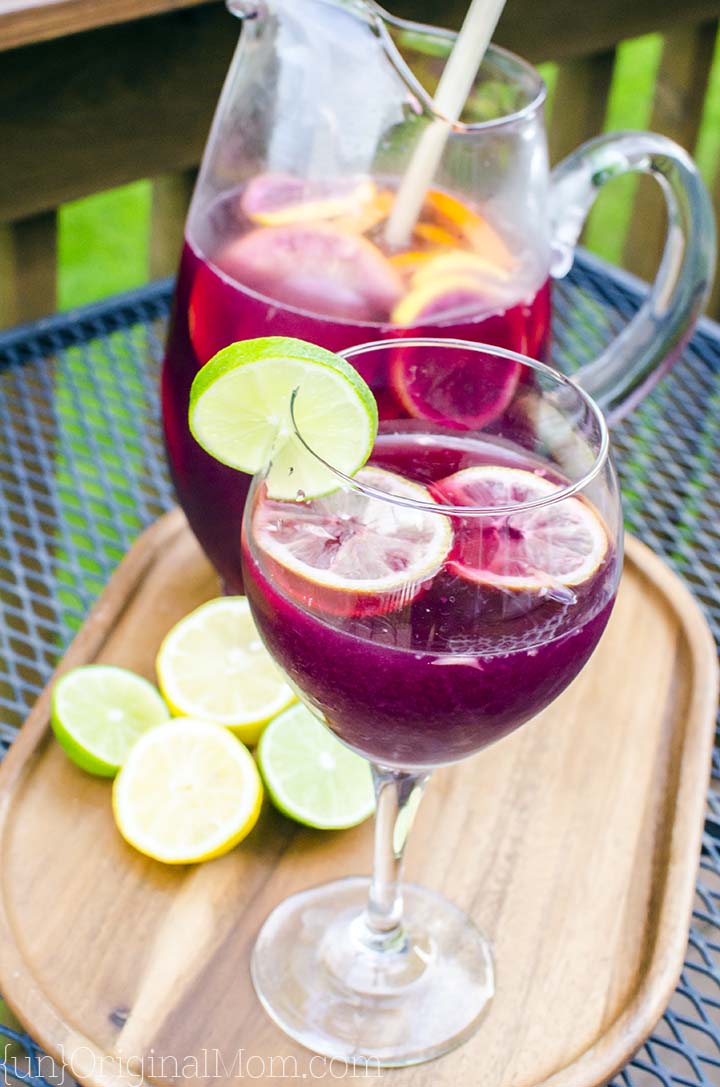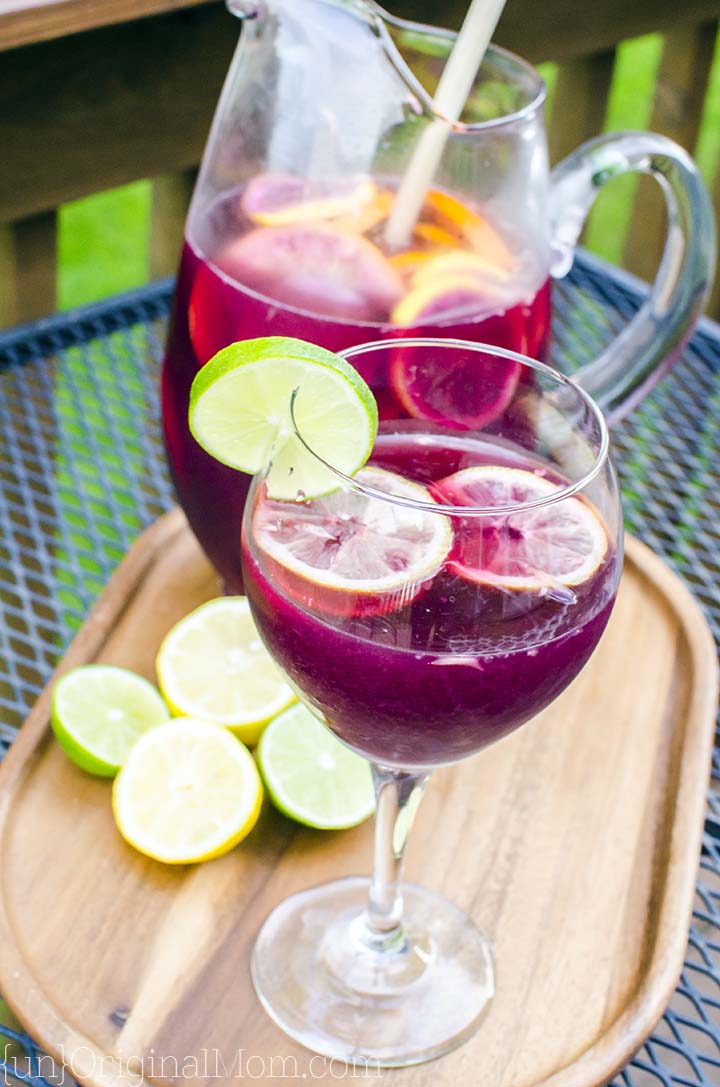 Prepare for rave reviews from your guests…this stuff is amazing! I recommend doubling the recipe ;-)
Best Ever Sangria Recipe
This is the best classic red wine sangria recipe there is! Your guests will love it.
Ingredients
1 (750ml) bottle dry red wine
½ c brandy
½ c triple sec
⅓ c orange juice
¼ c lemon juice
½ can frozen lemonade concentrate
1 lemon (sliced into rounds)
1 lime (sliced into rounds)
1 orange (sliced into rounds)
2 c 7-Up OR 2 c club soda + ¼ c sugar
Instructions
In a large pitcher, mix all ingredients EXCEPT your soda of choice. (If using club soda, add up to ¼ c sugar as desired for sweetness.) Refrigerate, overnight is best.
Add soda (7-Up or Club Soda) just before serving. Enjoy!
This classic red wine sangria is really easy to throw together and so great to have on hand in the summer time. Make a pitcher and invite your neighbors over for happy hour!
While you're here, take a look at another one of my favorite summertime drinks…a Blueberry Moscow Mule. Yummm!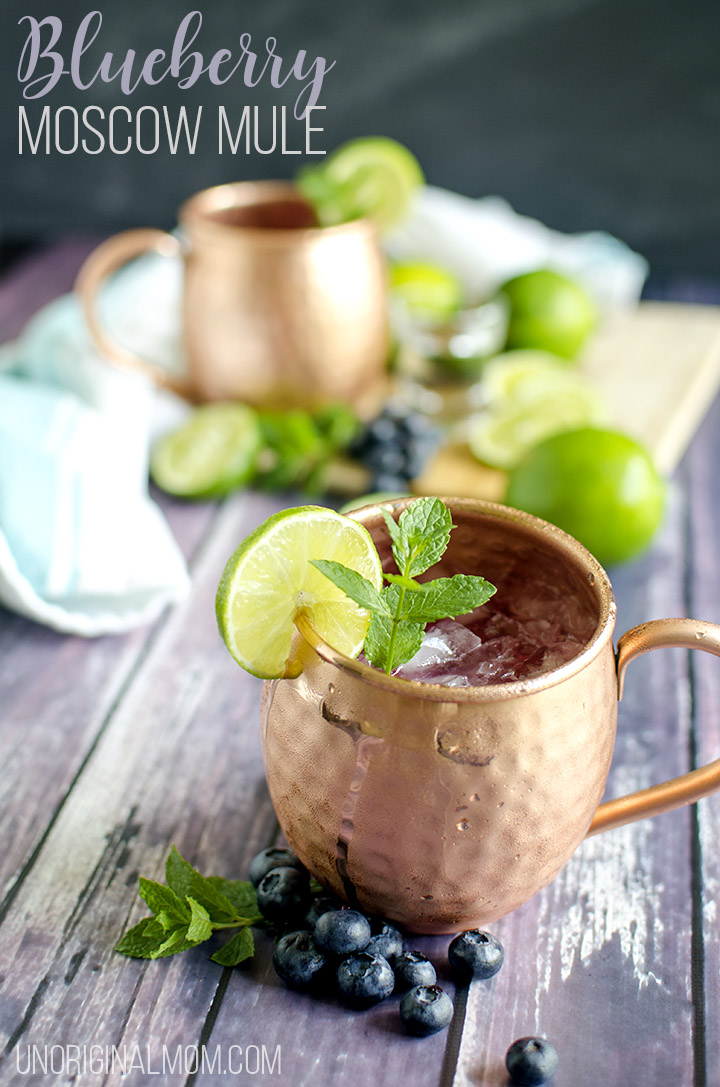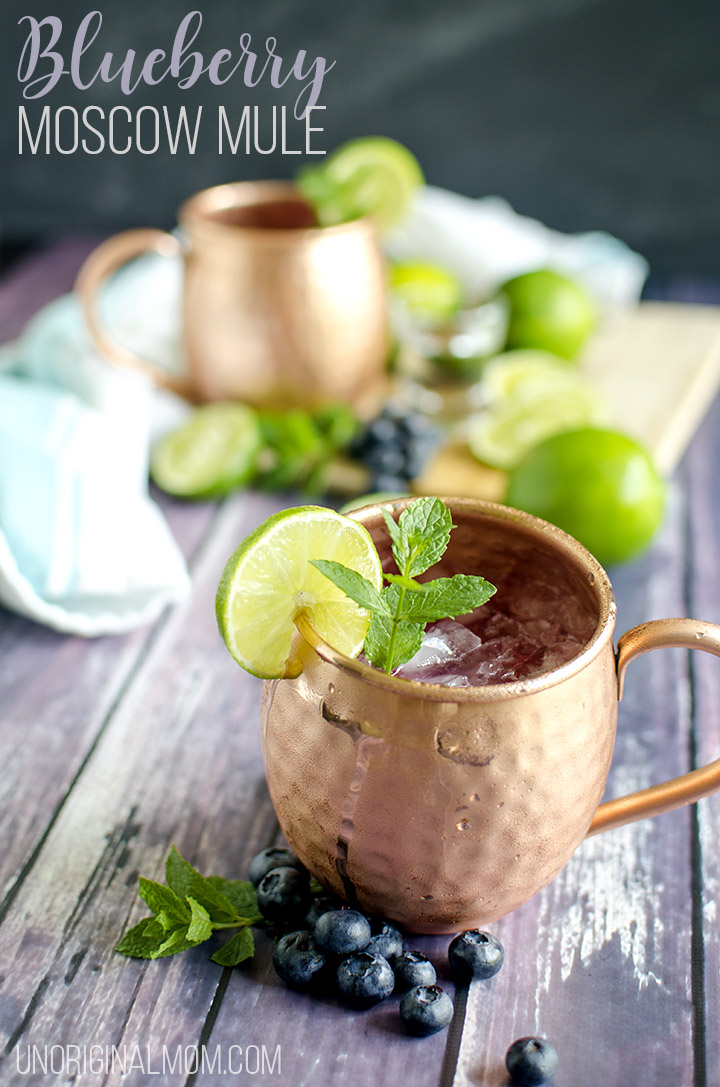 And if you need some mocktail ideas, you'll find some delicious ones on this list!
15 Delicious Mocktails for Summer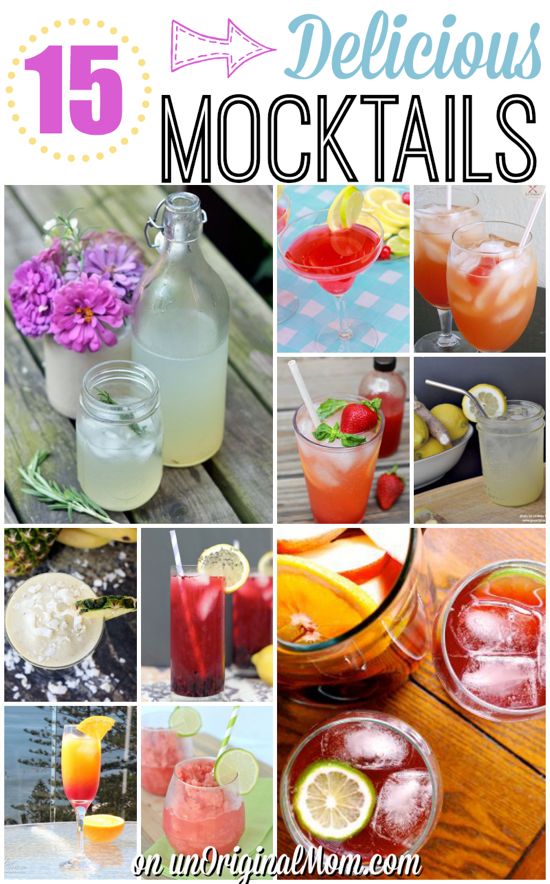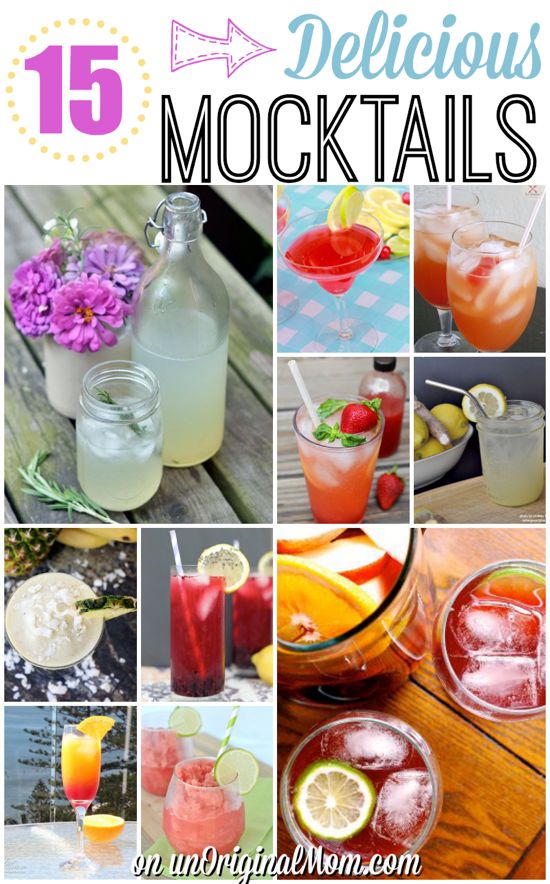 Get your copy of my FREE meal planning binder!
Sign up to get a free copy of my meal planning system - an 11 page printable meal planning binder, complete with a pantry inventory, shopping list, and more to help get on top of your menu each week!