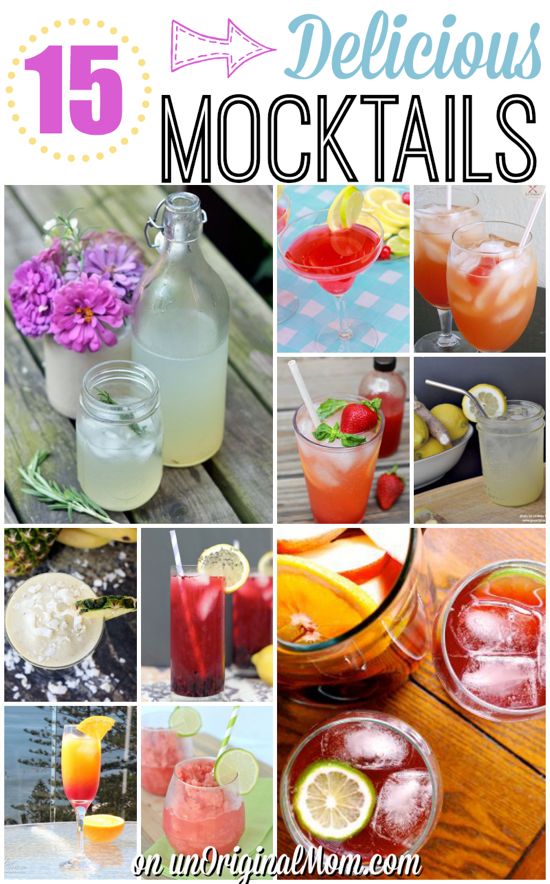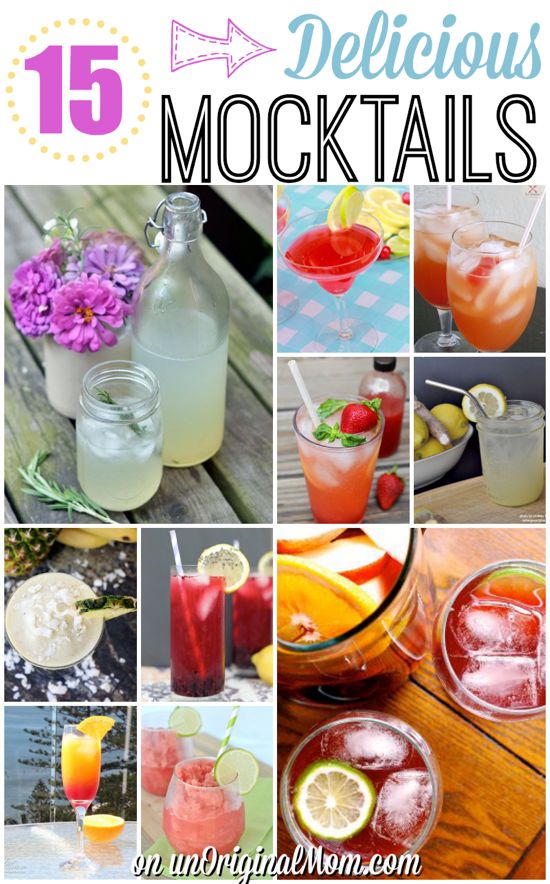 If you missed the news, we are expecting another baby in January!  And while we're thrilled to be adding to our family, and I am so glad to be pregnant…I am bummed to be missing out on summer cocktails!  I'm not a big drinker, but I do enjoy sitting on the deck with a beer or a delicious fruity cocktail at the end of the day.  So, for any other pregnant mamas out there (or even those that may just be watching their calories), I've put together a round-up of 15 delicious mocktails – perfect for summer, or any occasion!  And if you're not pregnant, well, these recipes could easily be made into adult beverages by adding your favorite liquor.  Just don't be tellin' me.
Sparkling Rosemary Limeade by the kitchn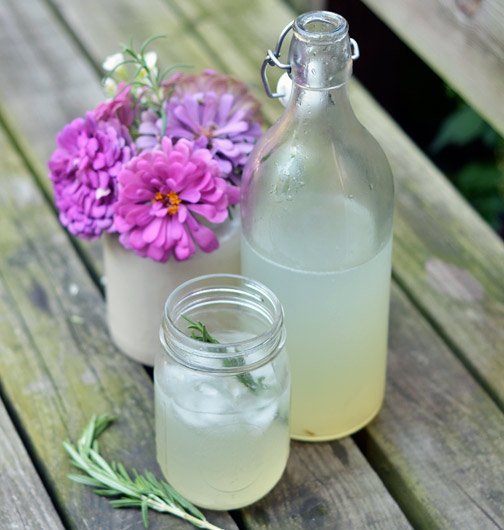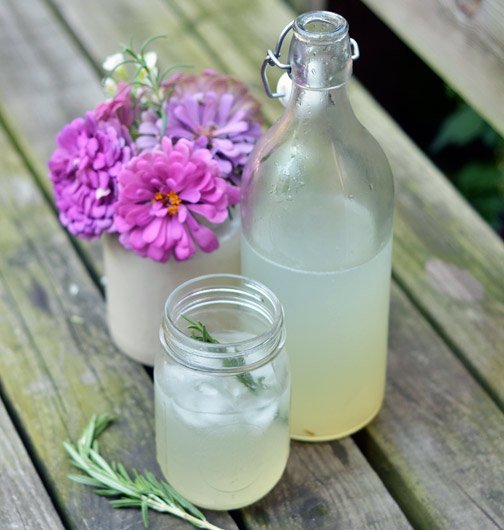 Strawberry Basil Soda by the kitchn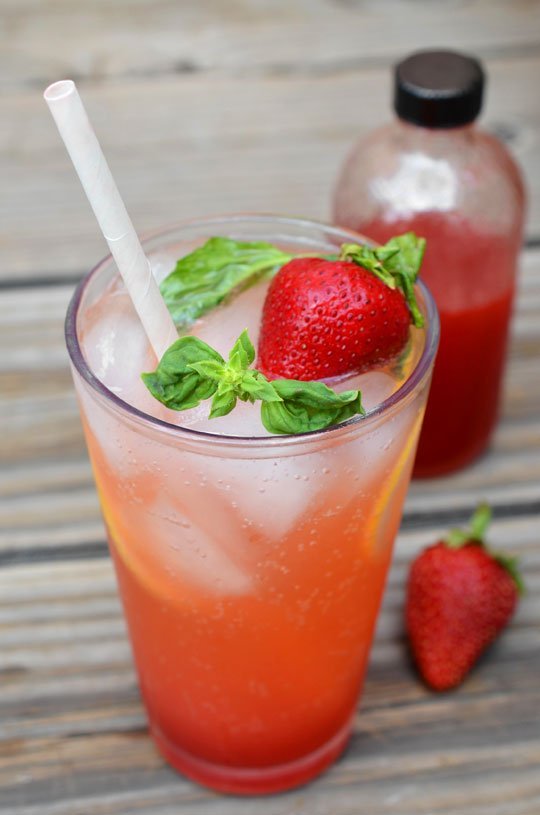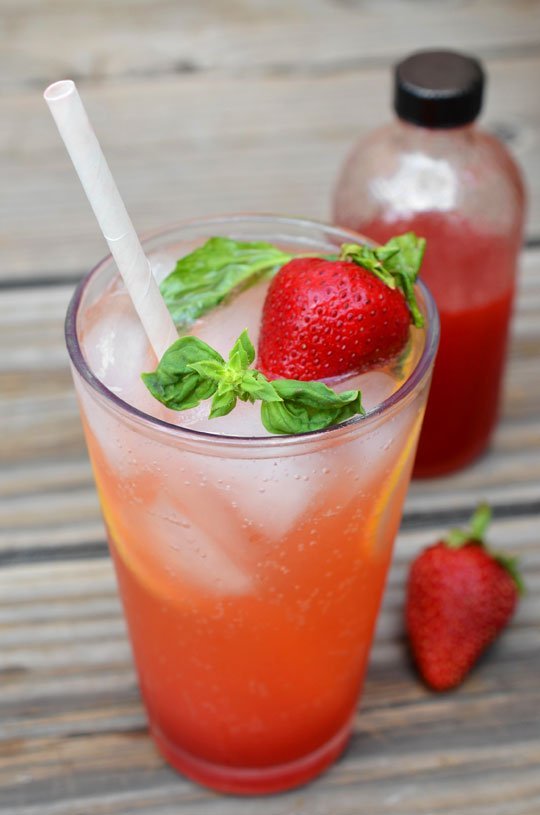 Virgin Tequila Sunrise by Fables in Fashion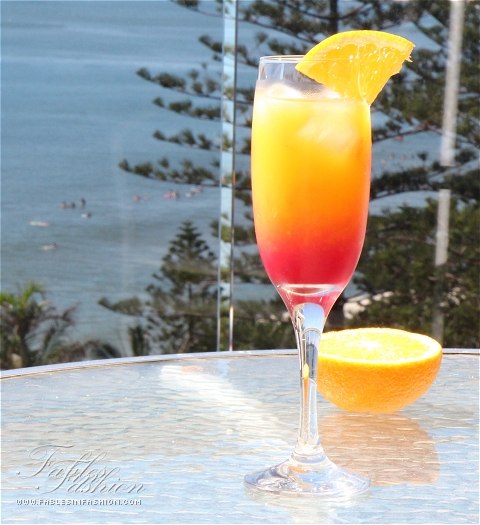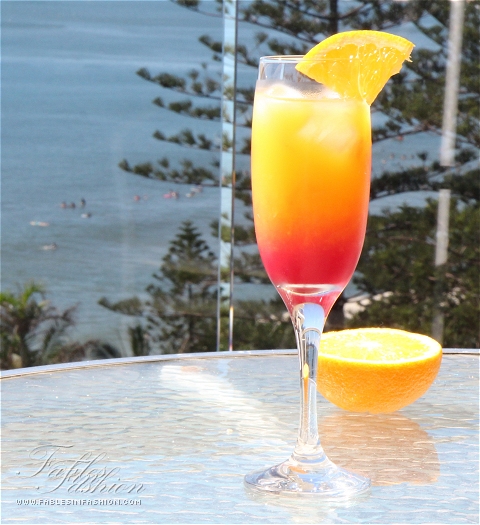 Sparkling Strawberry Lemonade by Gimme Some Oven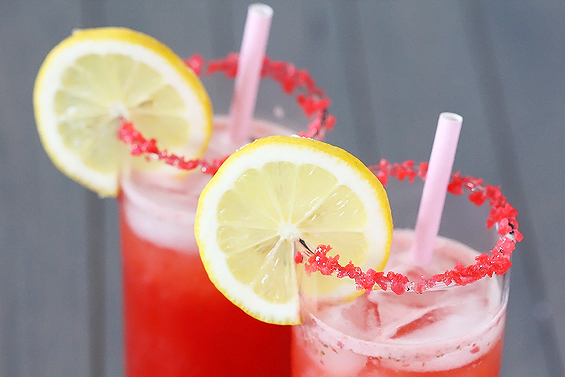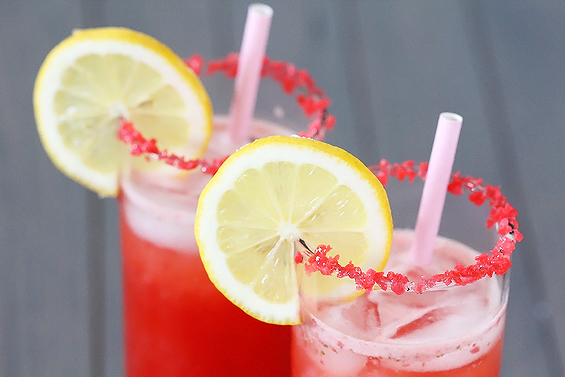 Watermelon Slush by Shugary Sweets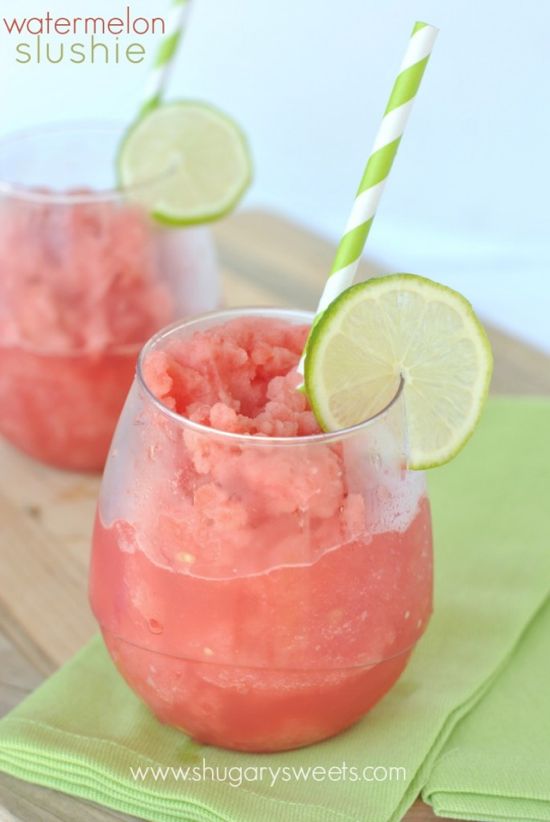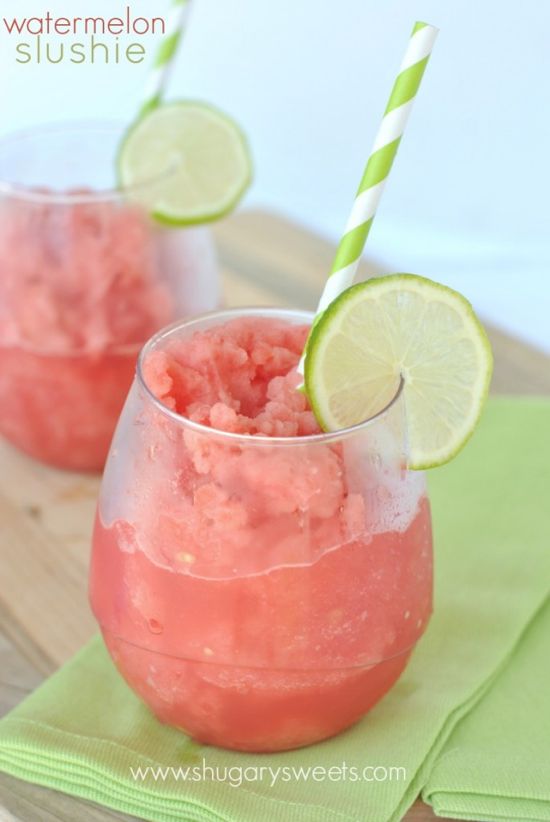 Banana Pina Colada by Free People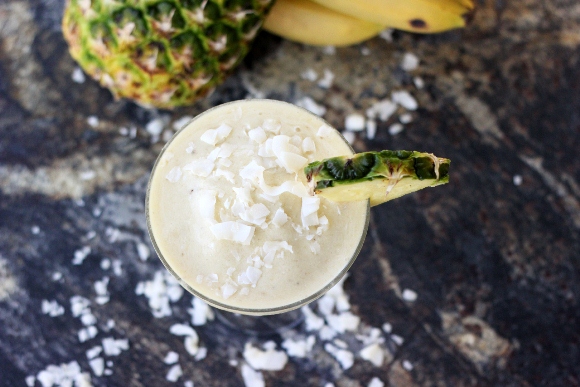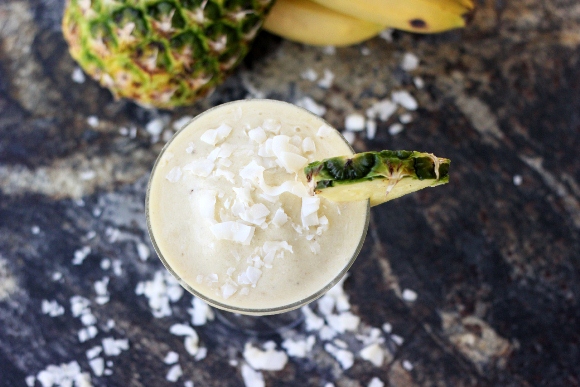 Blackberry Lavender Lemonade by Free People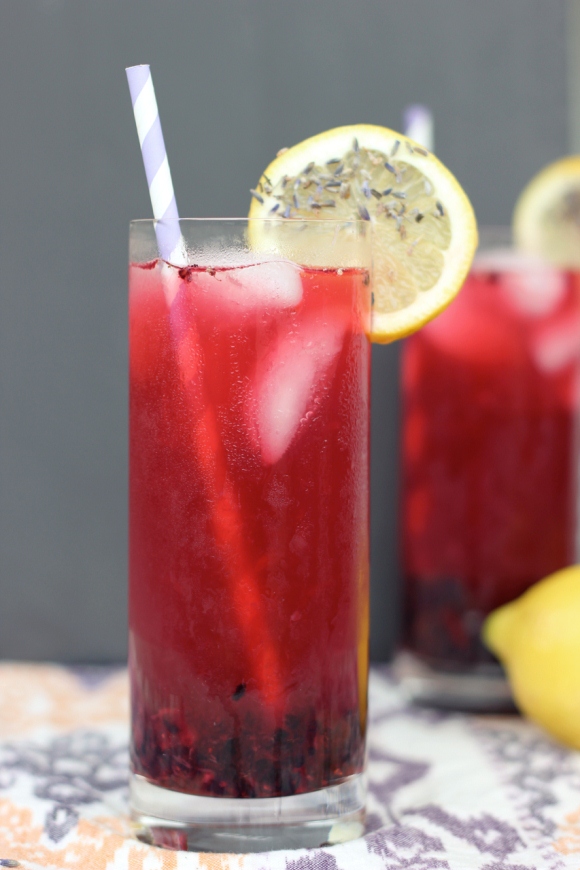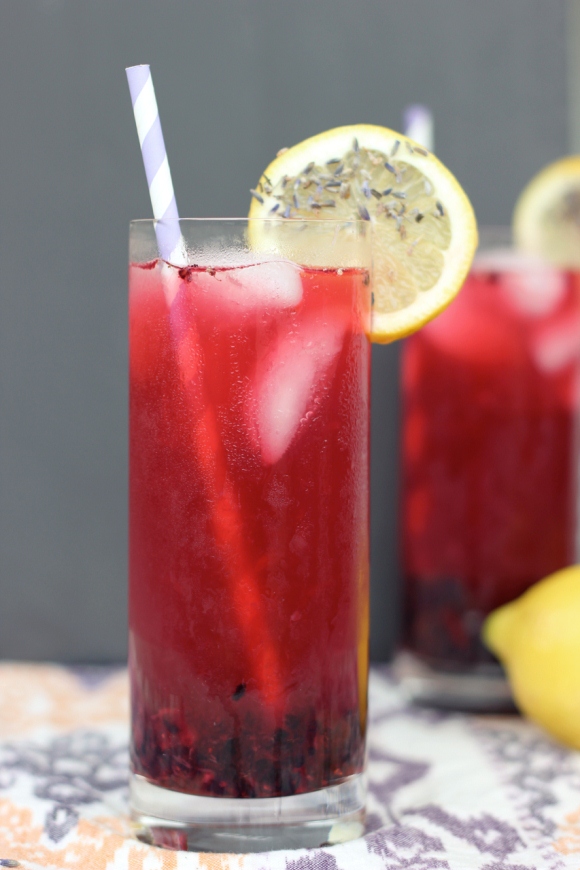 Simple Sparkling Raspberry Mocktail by Poofy Cheeks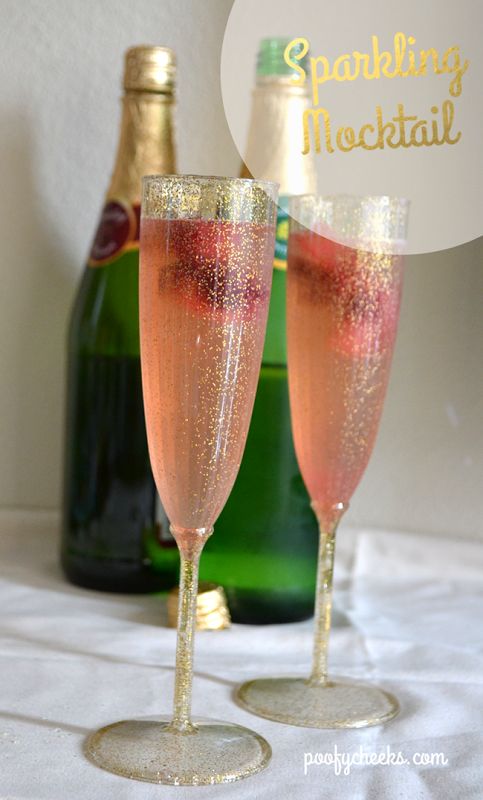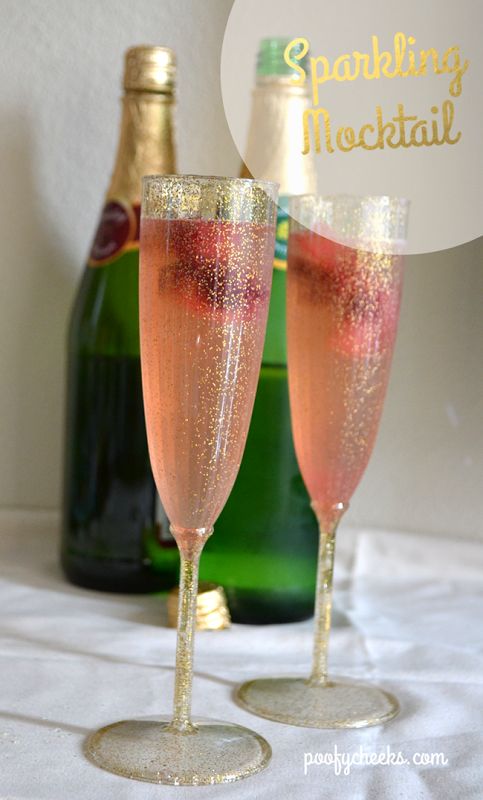 Ginger Lemon Mocktail on Gnowfglins.com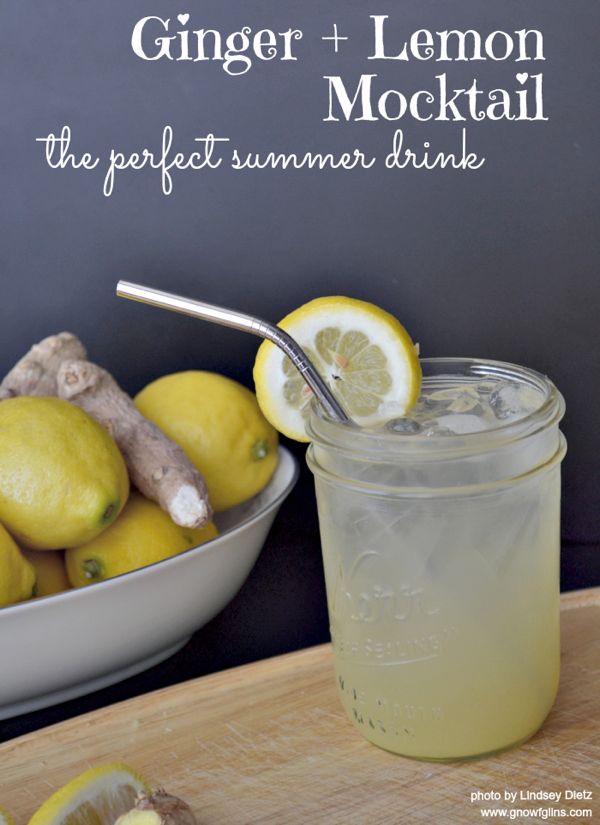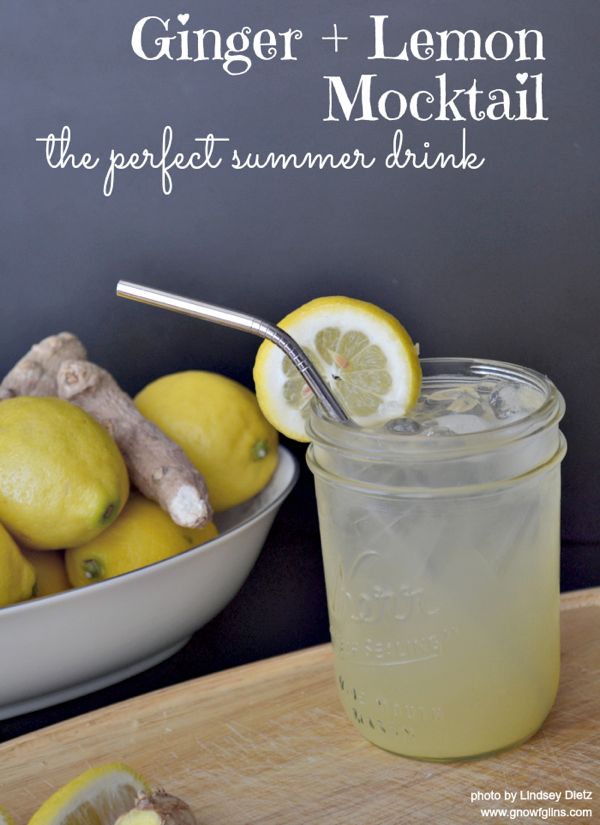 Cherry Lemon Limeade by Just a Girl and Her Blog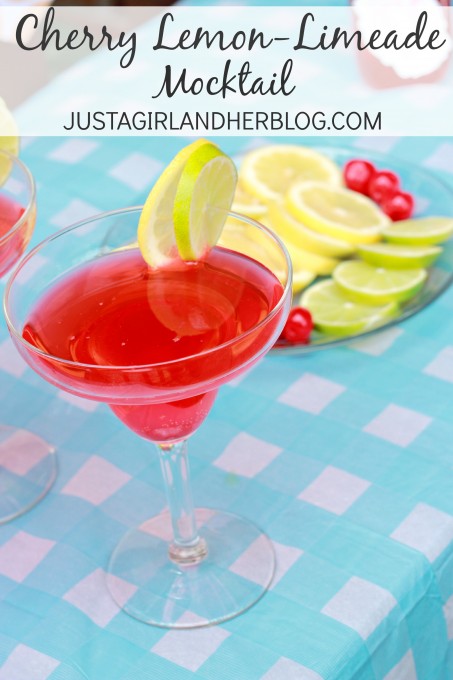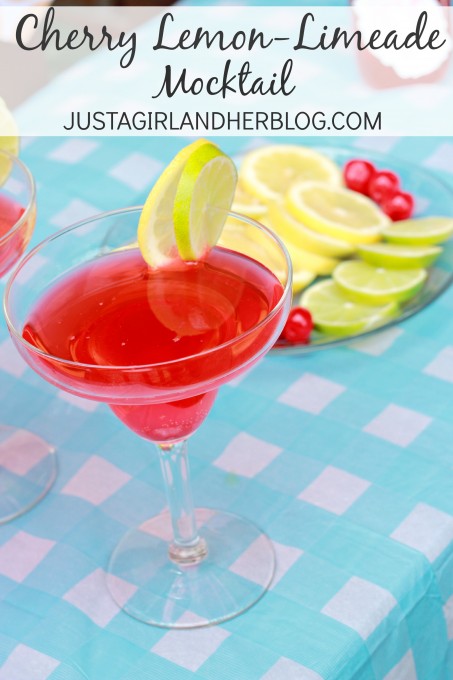 Mai Tai Mocktail by Team Keck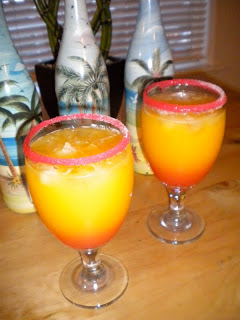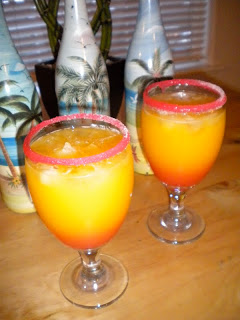 Safe Sex on the Beach by Mom's Test Kitchen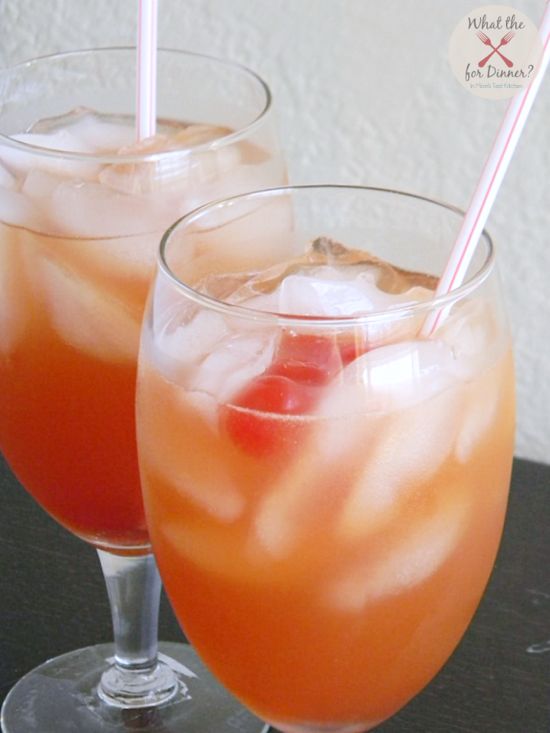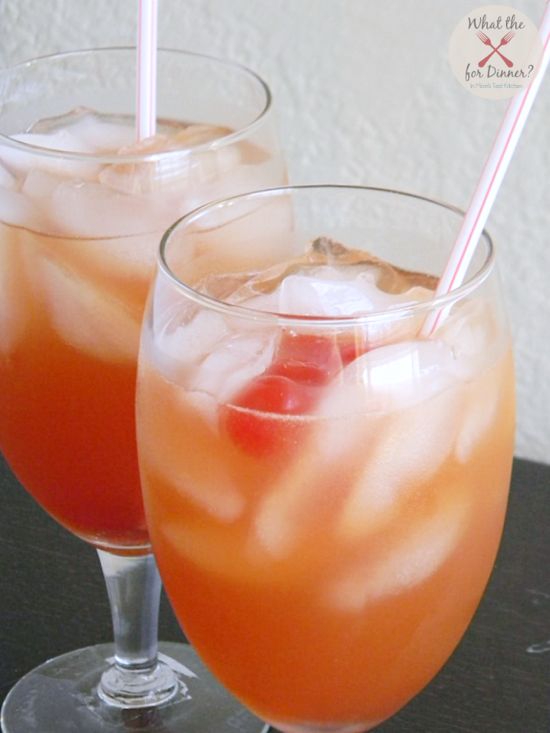 Virgin Sangria by A Sweet Pea Chef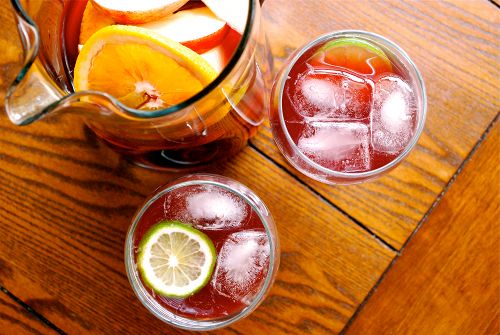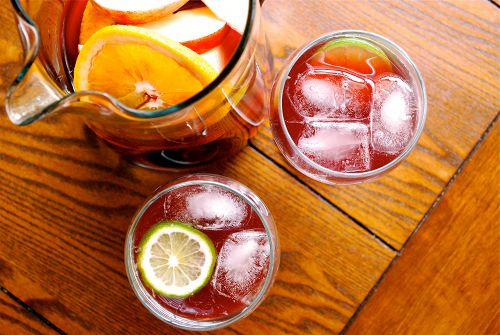 Pina Colada Fizz Mocktail by The Weekend Gourmet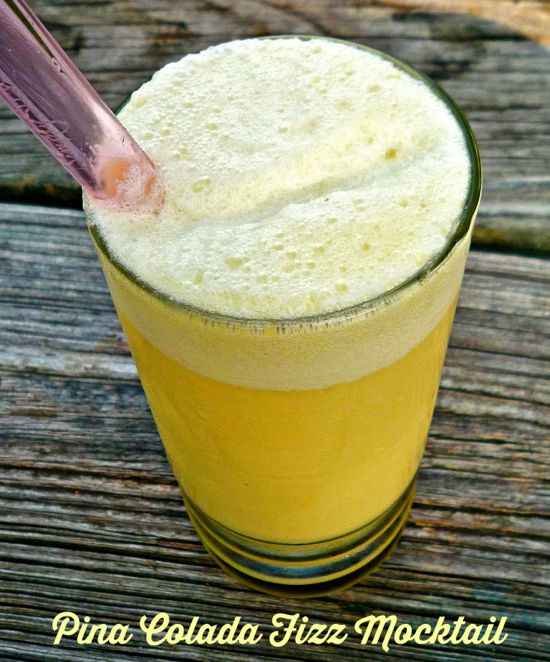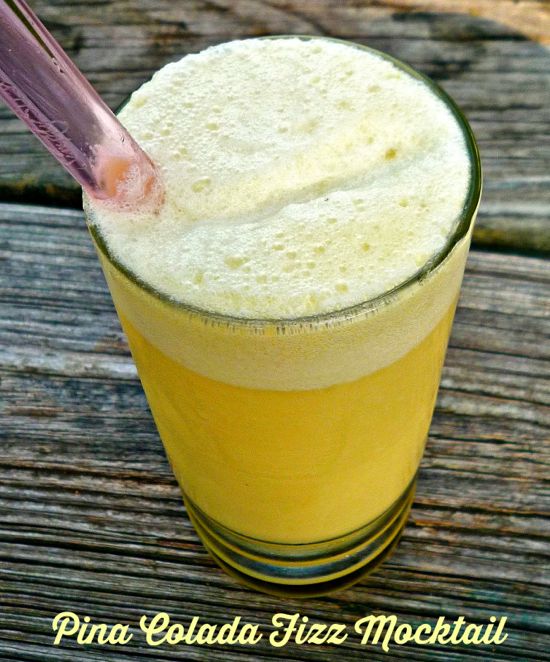 Skinny Strawberry Mint Lemonade Fizz by Yellow Bliss Road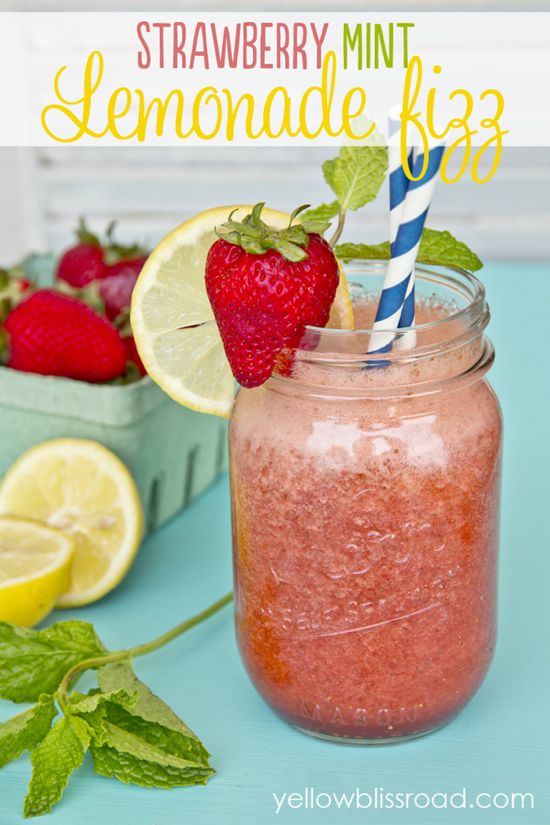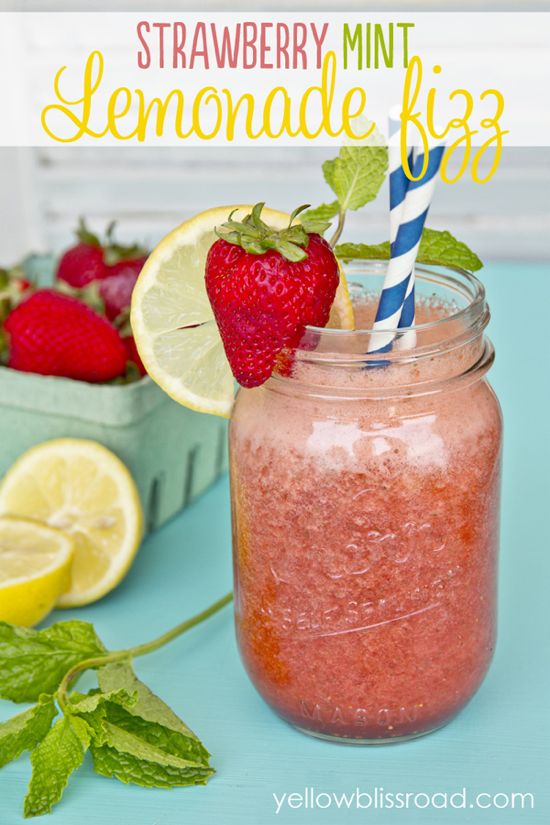 Hmm…where to start?  They all look SO good!
Bottoms up!




Get your copy of my FREE meal planning binder!
Sign up to get a free copy of my meal planning system - an 11 page printable meal planning binder, complete with a pantry inventory, shopping list, and more to help get on top of your menu each week!