It's fun to look through my blog analytics at the end of each year to see my most popular posts…it's always a surprise to me! Sometimes the posts I think will be hugely popular barely get any attention, and posts that I throw together on a whim end up going viral. Blogging is a funny business like that. But this is the first year that I've been blogging that I am really proud of all of my top posts – they're some of my favorites, and I'm glad they ended up at the top of the pile!
Want to see my top 5 most popular projects of 2017? Here they are: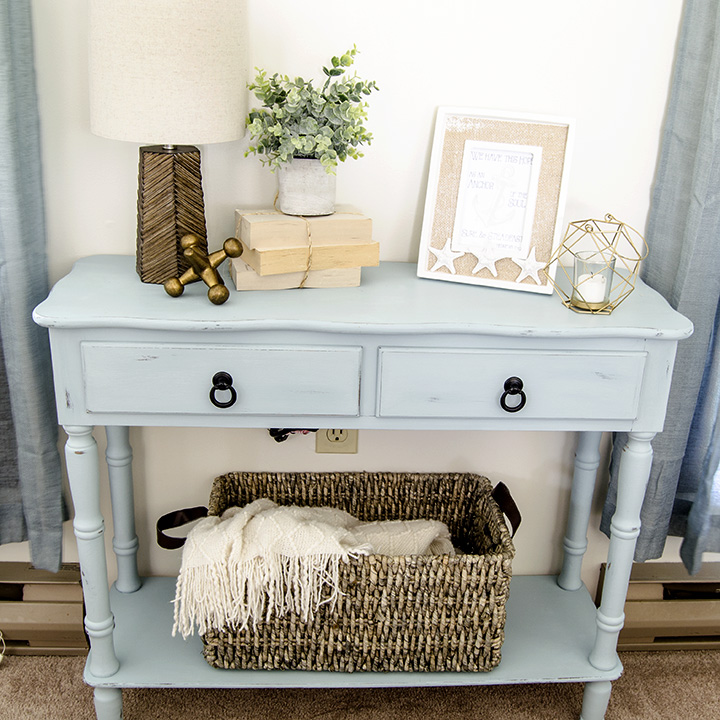 5. Coastal Blue Side Table Makeover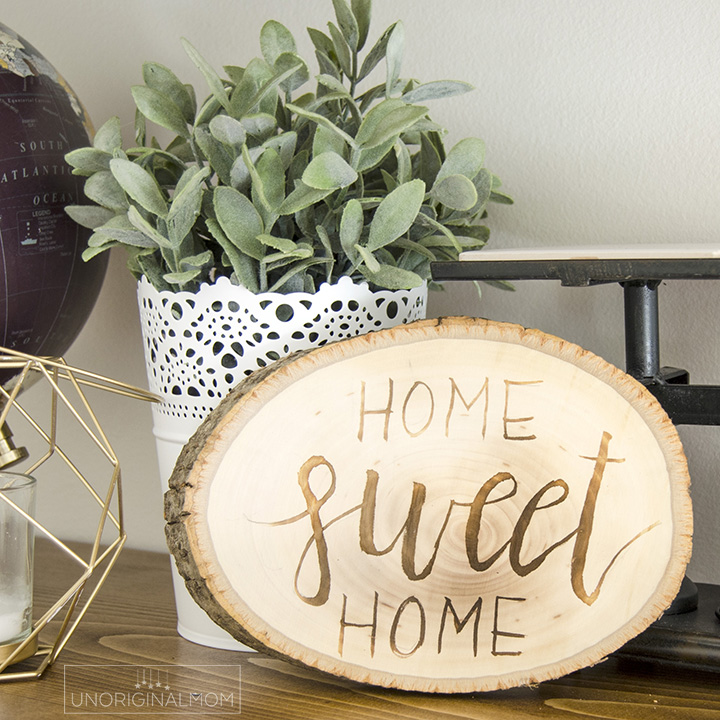 4. Wood Burning with Ammonium Chloride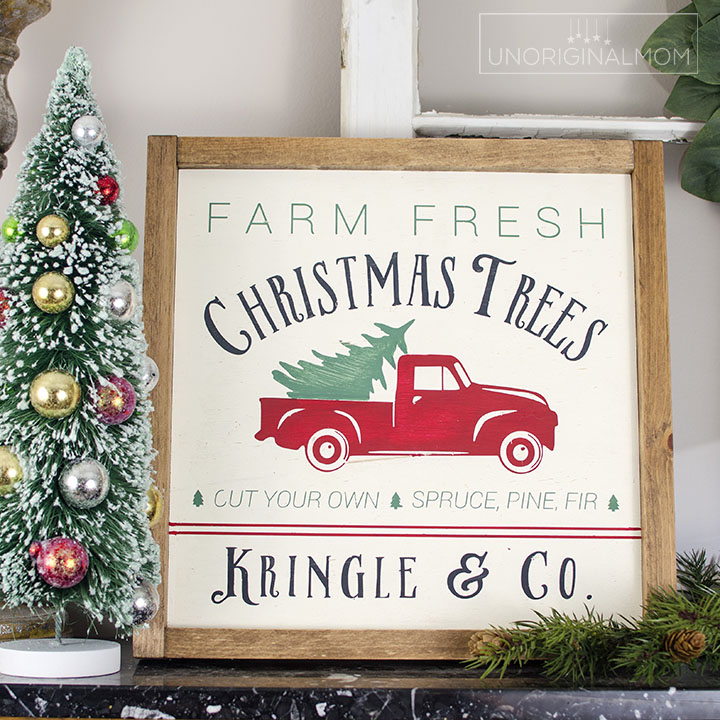 3. Reversible Thanksgiving-Christmas Farmhouse Sign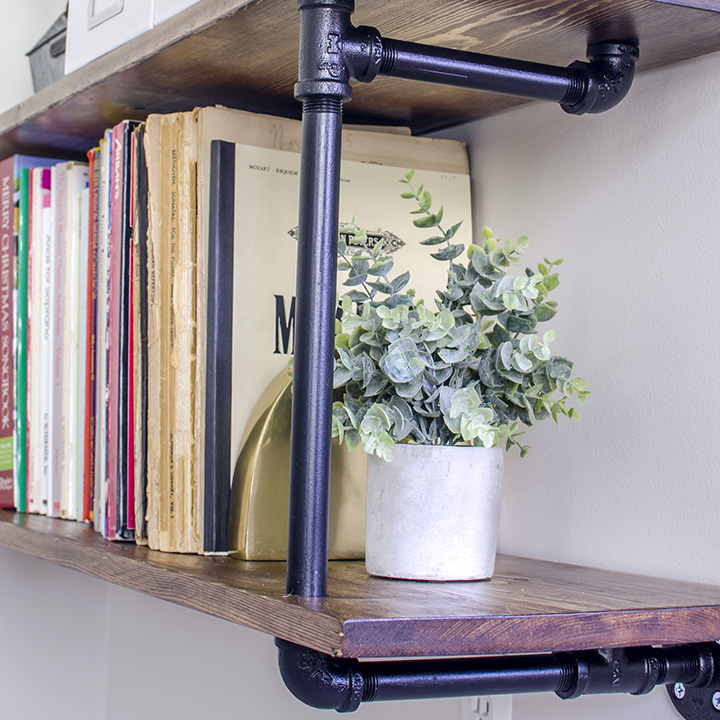 2. Fixer-Upper Pipe Shelving Tutorial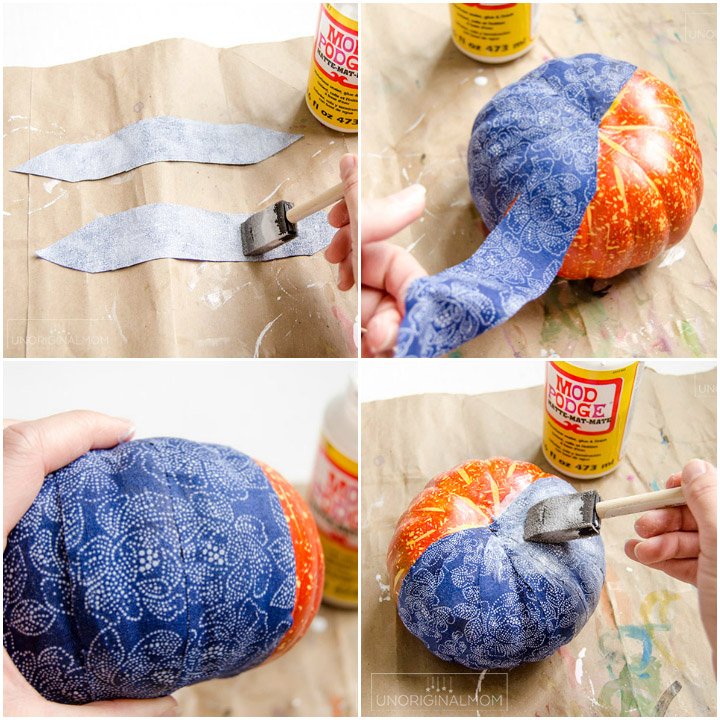 1. DIY Fabric Covered Pumpkins
As much fun as it is for me to look through my top posts, I thought it would be even more fun to see the top posts from a bunch of other fabulous craft bloggers! So, here's a list of the most popular posts of 2017 from lots of craft bloggers. It's the mother lode of crafty inspiration! Get your "to-craft" lists ready…
Pinterest ettiquette: As always, feel free to pin the collage graphic to come back to this amazing list, but if you'd like to pin an individual project, please click through to pin directly from the original source!
Best of 2017 crafts
Sugar Bee Crafts: Create Painted Canvas
A Girl and a Glue Gun: Transfer Photos to Wood
The Friendly Red Fox: Crochet Mermaid
The Craft Patch: Giant Paper Flowers
See Lindsay: Maui Costume
Keeping it Simple: Farmhouse Signs
Practical and Pretty: DIY Yoga Bolster
Happiness is Homemade: DIY Gemstone Soap
Artsy Fartsy Mama: Printable Coloring Weekly Planner
Printable Crush: Hand Lettered Wood Sign
Everyday Jenny: 3D Paper Flower Magnets
The Ruffled Daisy: Holiday Slime
5 Little Monsters: Crocheted Unicorn Hat
Creative Green Living: Unicorn Horn Headband
Dukes and Duchesses: Upcycled Embroidery Hoop
Cutesy Crafts: Bloom Hand Embroidery
Liz on Call: Custom T-shirt How-To
Twin Drangonfly Designs: Chewbacca Ornaments
Persia Lou: Paint Scrape Notecards
Sweet Red Poppy: Skinny Bows
Sengerson: Cold Frame Garden Box
Sunshine and Munchins: Rainbow String Art
Swoodson Says: Felt Pocket Kitty
Unoriginal Mom: Fabric Covered Pumpkins
Ginger Snaps: 2×4 Tic Tac Toe
Sew Alicia: Quick Rag Quilt Hack

A Little Craft in Your Day: Crate Ottoman
Housewife Eclectic: Harry Potter Party
Sisters What: Faux Leather Bow Tie
Doodlecraft: Lego Fidget Spinner
It Happens in a Blink: Rope Coasters
Simply Designing: Industrial Printer Cart
Leap of Faith Crafting: Painted Yeti Mug
Blue i Style: Cord and Charger Organization
Try It Like It Create It: Printable Cow Mask
Happy Go Lucky: DIY Slime Kit
A big thanks to Mandy at Sugar Bee Crafts for pulling this amazing list together. I hope you're inspired! Now get crafting!


Get your copy of my FREE meal planning binder!
Sign up to get a free copy of my meal planning system - an 11 page printable meal planning binder, complete with a pantry inventory, shopping list, and more to help get on top of your menu each week!