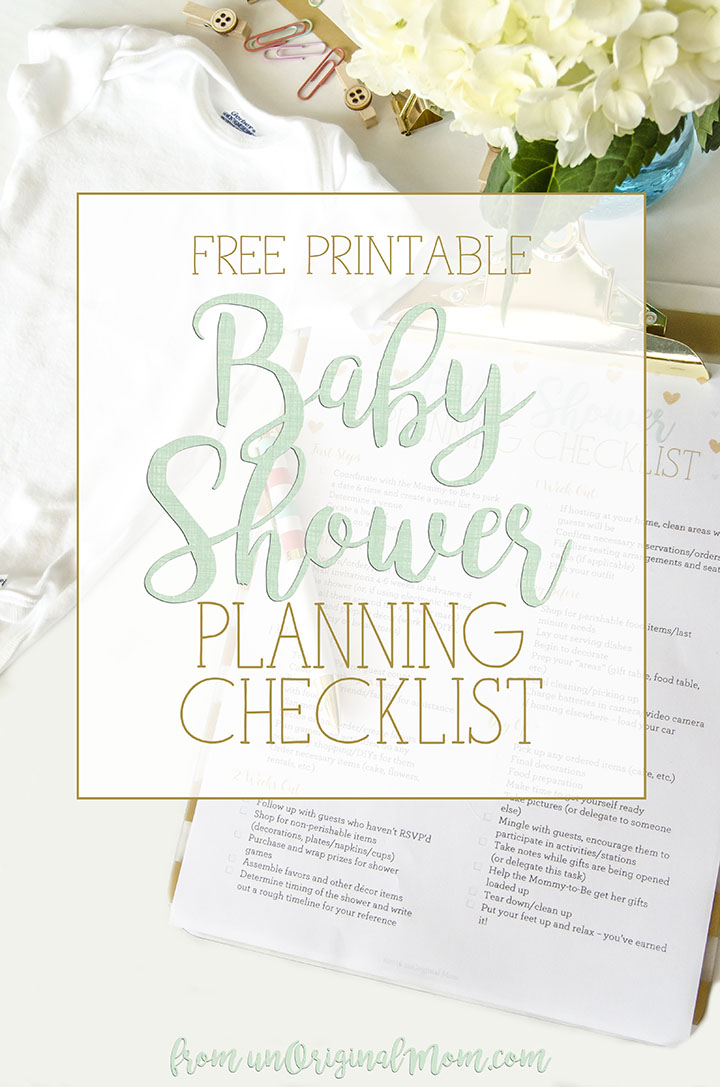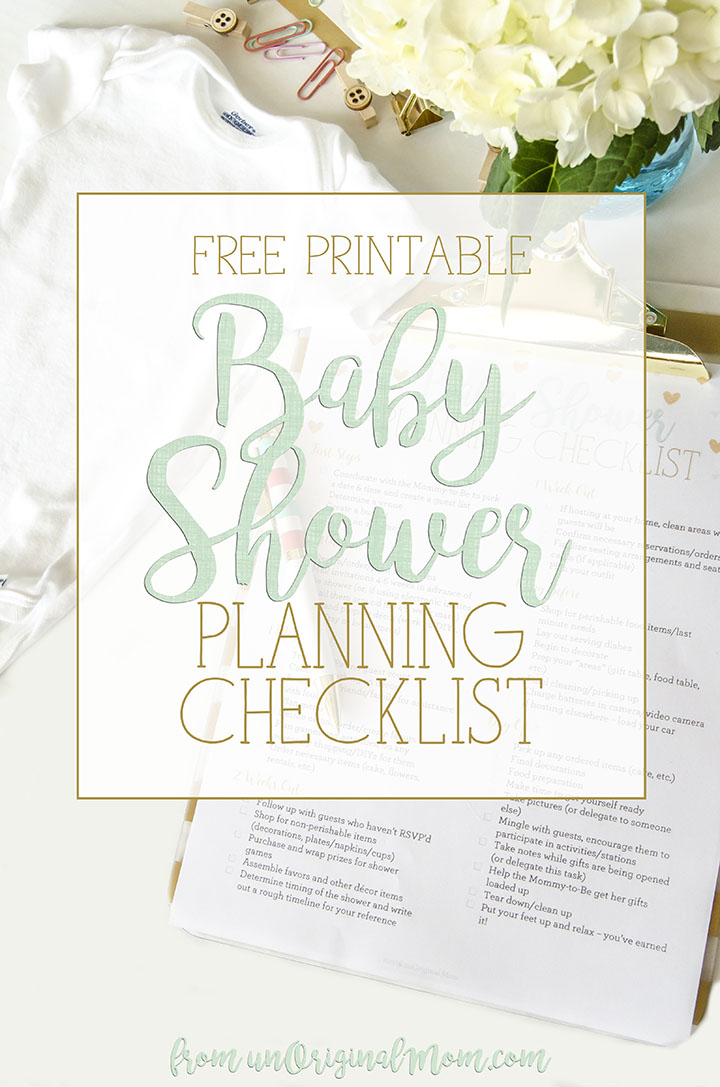 I've blogged a LOT about baby stuff. (Maybe you've noticed? ;-) Between my new-mom experiences, baby crafting for my babies and my friends' babies, and hosting and attending baby showers, I have built up quite a library of baby-related content on unOriginal Mom.  In fact, I recently compiled all of my baby and kid posts into one gallery – you can see that here!  But one thing I've noticed as I continue to add to my "arsenal" of baby-related blog posts is that my readers are really interested in the baby posts…more specifically, the baby shower posts!  This Mommy or Daddy baby shower game is one of the most popular posts on unOriginal Mom. A few other reader-favorites include my Umbrella Shower Favors and, of course, The Best Baby Shower Gift Ever.
Over the years, I have accumulated a wealth of knowledge on the subject of baby showers! Not only have I hosted several showers and attended countless others, I have two young children and the role of "mommy-to-be" is fairly fresh in my mind. I bring the perspectives of creative blogger, party planner, hostess, organizer, and mommy all in one. So, I decided to spill out that some of that knowledge into a comprehensive, thorough, free printable baby shower planning checklist!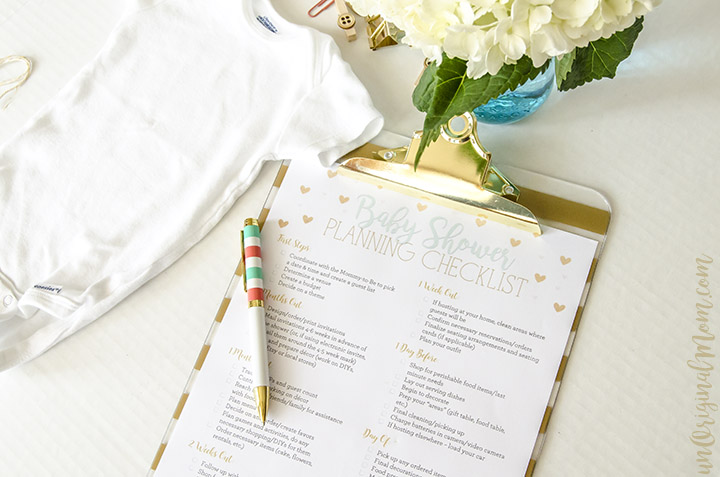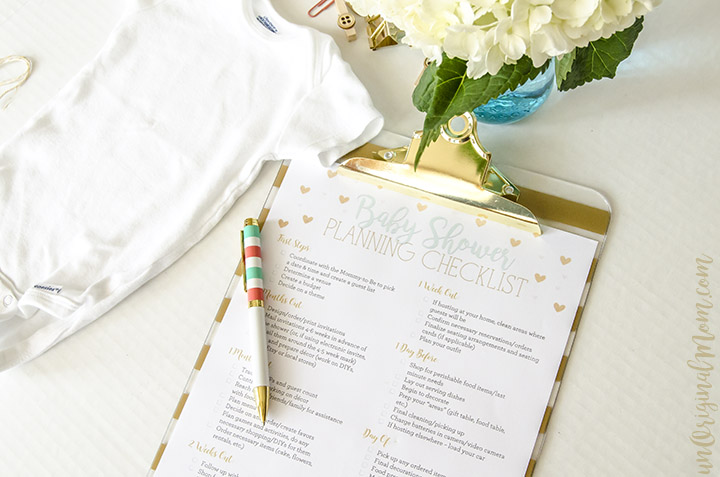 I am NOT the most organized person in the world…but when planning an event (even something as simple as having a few people over for dinner), I get into super-organized mode. Some people are able to think clearly under pressure and fly by the seat of their pants when hosting an event – that is not my strong suit! I find that the more organized I am for a get-together, the more relaxed and at ease I am. When prepping for an event, my mantra is often "what would my future self think?" It sounds a little silly, I know, but when you keep your future-self in mind, you're more likely to do those extra tasks NOW rather than push them off until later. The more preparation you do – on a macro and micro level – the happier your future self will be, especially when party day rolls around. This checklist will help you immensely with that method of thinking!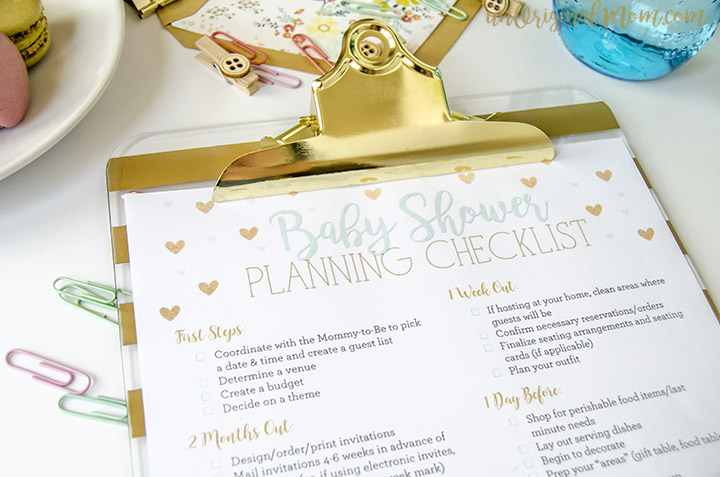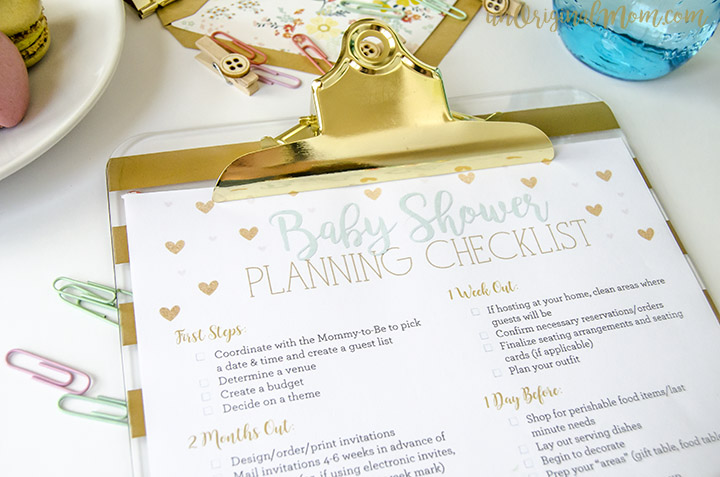 So, if you – or someone you know – has a baby shower coming up, I'd love to give you a bit of a helping hand by offering you this checklist for free! Not only is it functional, it's pretty, too. Fill out the form below and I'll send it straight to your inbox.
Happy Planning!