Over the past two days I shared with you my friend Kate's Children's Book Themed Baby Shower…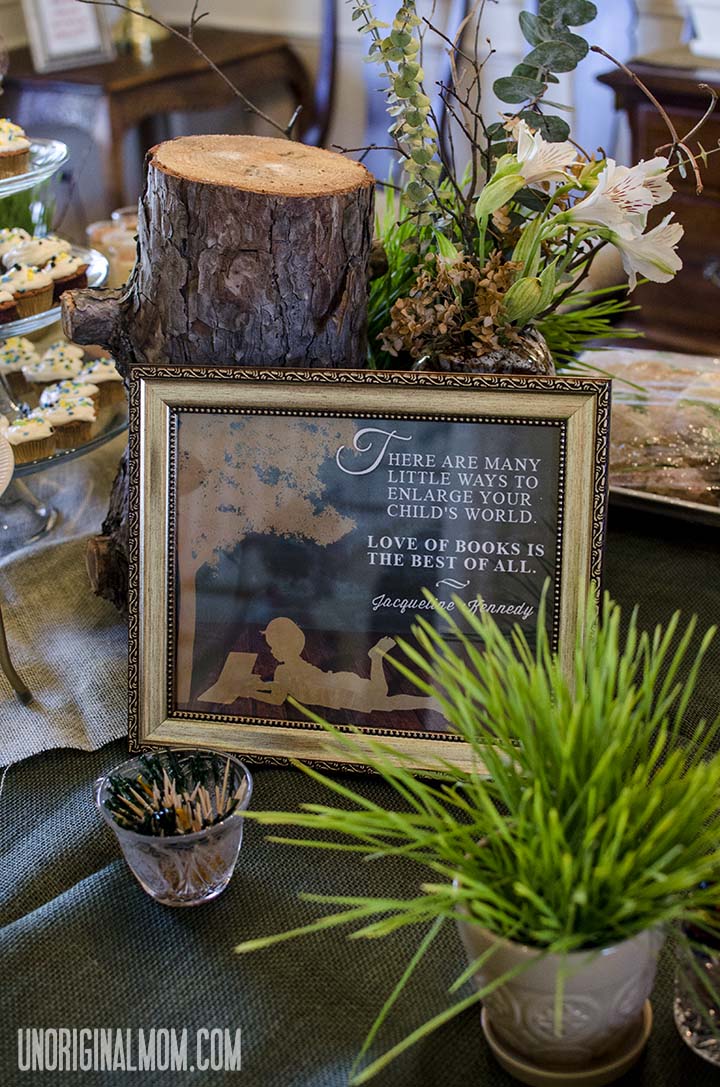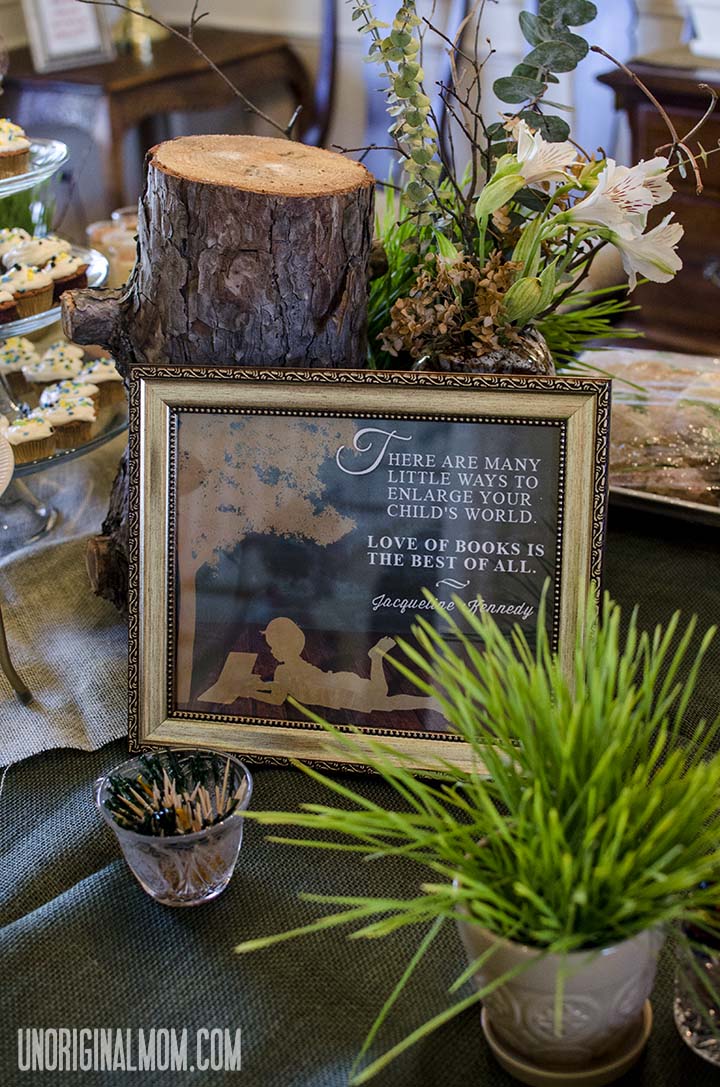 and some Free Printable Children's Book Quotes that we used as decor for the shower…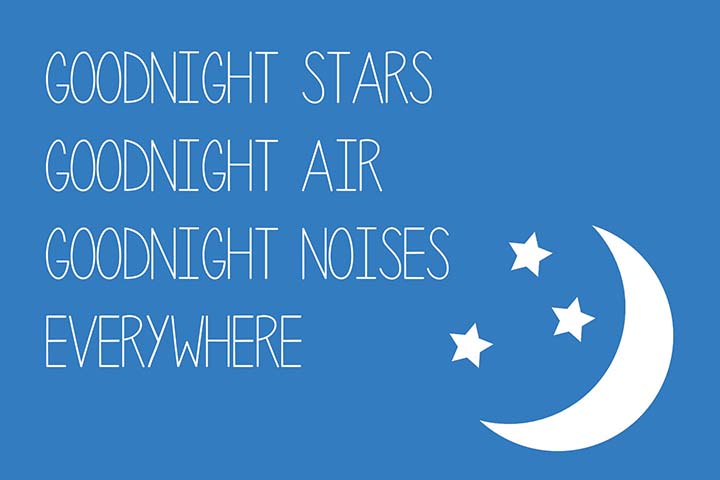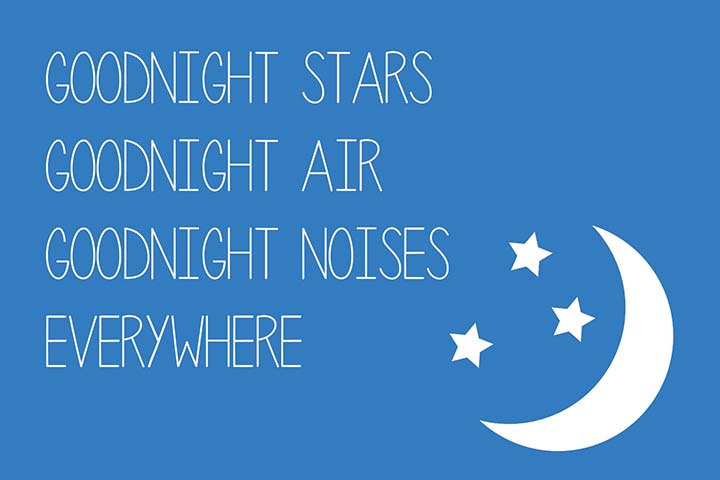 Today I'd like to share the bookmark favor and game that I helped to create for her shower!
First, here is the bookmark, which is a quote from Emilie Buchwald – "Children are made readers on the laps of their parents."  It was a perfect favor for the shower!


You can download a printable PDF sheet of bookmarks HERE.  We printed them on a variety of "woodsy" colors of paper to fit with the baby shower theme.  There is room at the top to add a tassel, if you want.
One of the games we played at the shower was "Alternate Titles for Popular Children's Books."  (click to download the PDF HERE).  I thought that people would move through them really quickly, so we made it a speed competition – whoever got them all first won a prize – but nobody got them all!  Everyone got stumped by at least one of them.  See if you can figure it out! (if you need to peek at the answers, click HERE)


If you missed the post about the shower, another one of the "activities" was to make onesies…but instead of using puffy paint or anything like that, there were a variety of adorable fabrics already backed with iron-on adhesives along with an iron and ironing board.  Stencils (bow ties, neck ties, vests, and a variety of different designs) and scissors were provided, or you could freehand your own design.  The resulting onesies were so cute!  So much better and more personal than regular plain white onesies…and it doesn't require any creativity or artistic talent to make one – which is my kind of project!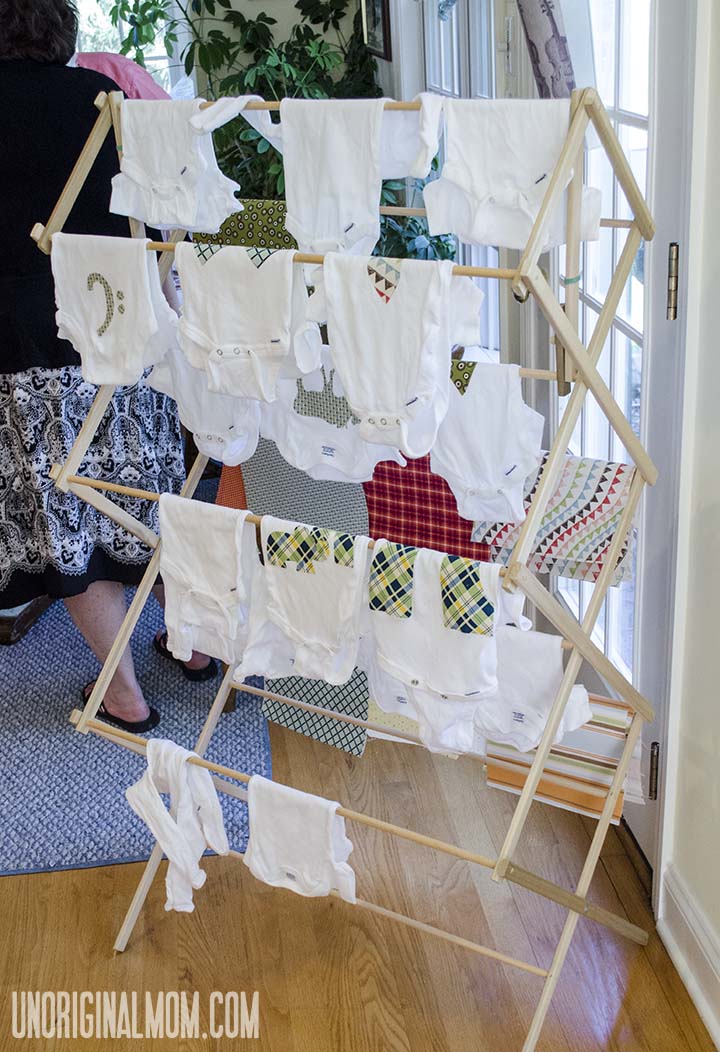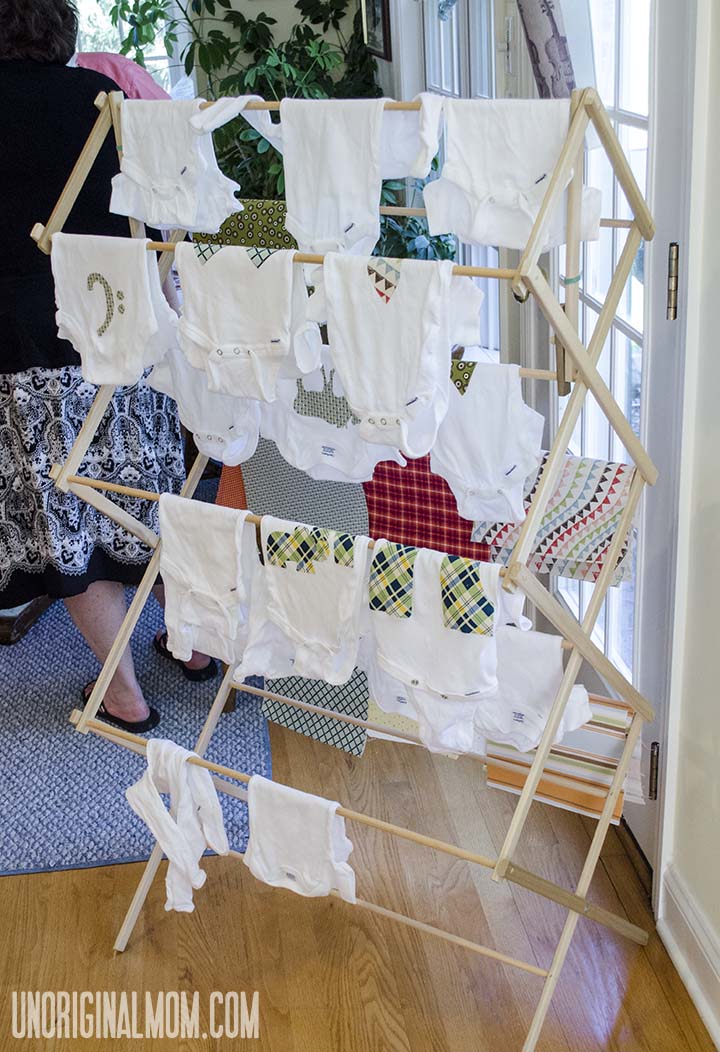 If you're looking for a great gift to take to a baby shower, check out the Best Baby Shower Gift Ever!  Or take a peek at my 10 Baby Must-Haves!
If you throw a children's book-themed baby shower and use any of these things…the bookmark, the game, or the printable book quotes…let me know!  I'd love to hear about it and see pictures!


GRAB YOUR FREE BABY SHOWER PLANNING CHECKLIST!
The perfect party is all in the preparation. This complete baby shower planning checklist will help you with every step along the way!