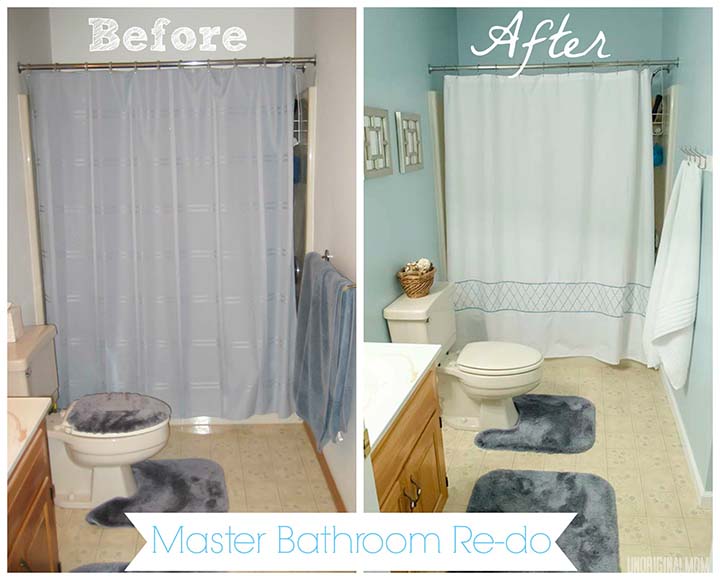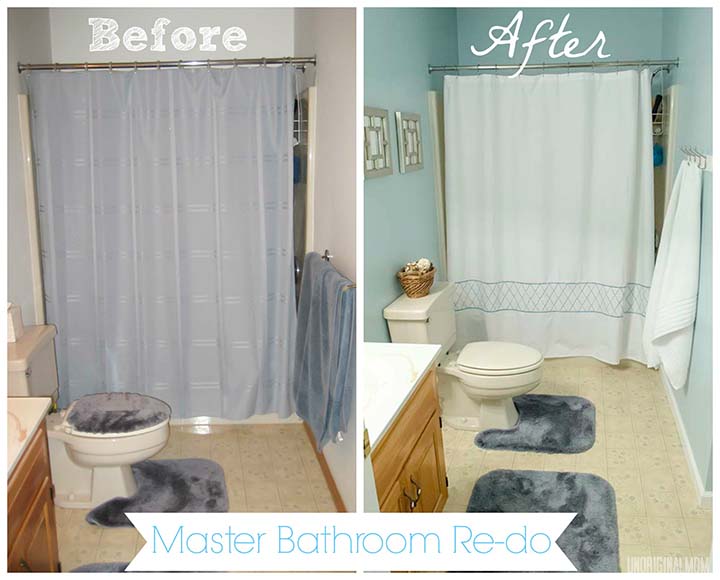 MAJOR good news this weekend…after 17 showings in 11 days, we sold our house!  Well, we haven't actually sold it yet (closing date isn't until early December), but we are under contract!  It feels so good to actually be able to LIVE in our house again after a week of constant cleaning and packing up the dog and baby to leave the house.
So now that the craziness of selling a house is (mostly) over, I am finally getting around to sharing our master bathroom re-do with you.  It wasn't a complete overhaul, since we knew we'd be moving and didn't want to put too much time or effort into it…but we painted the walls and door casings, and also replaced the baseboards, doors, and light fixture.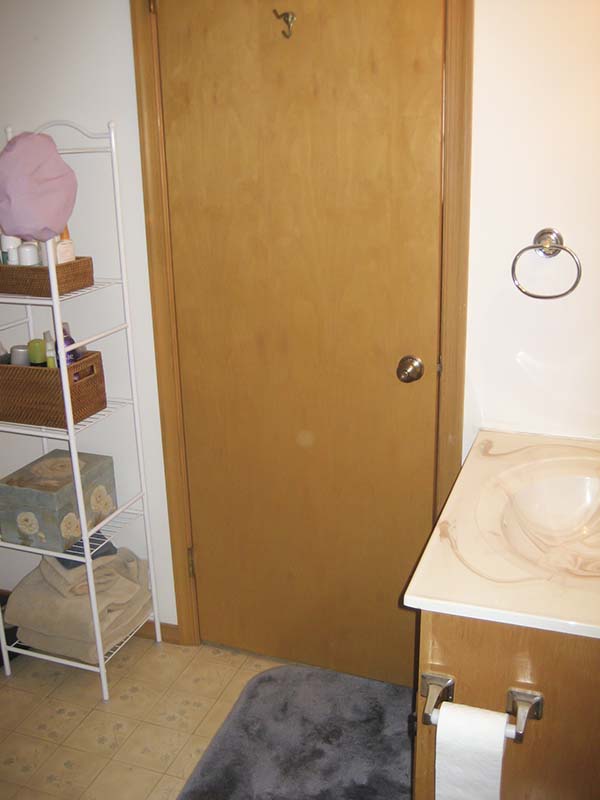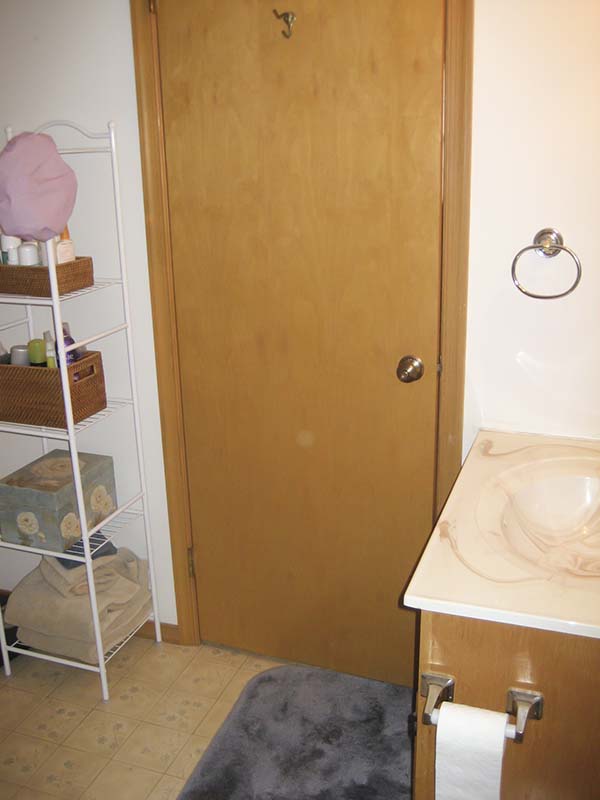 BEFORE:  There was nothing on the walls, a dated towel rack circa 1992, and plain blue shower curtain from my husband's college apartment, along with builder's-grade oak trim and doors from when the house was built in 1986.  ANY changes would have been an improvement!     We knew that we weren't replacing the linoleum floors or the vanity, so I selected a blue that I thought would go with them but not draw extra attention to them.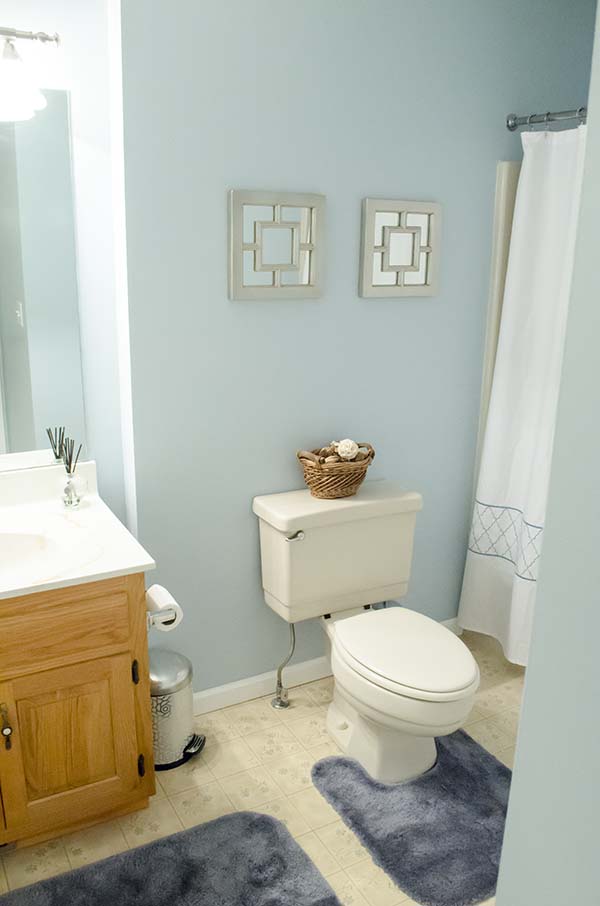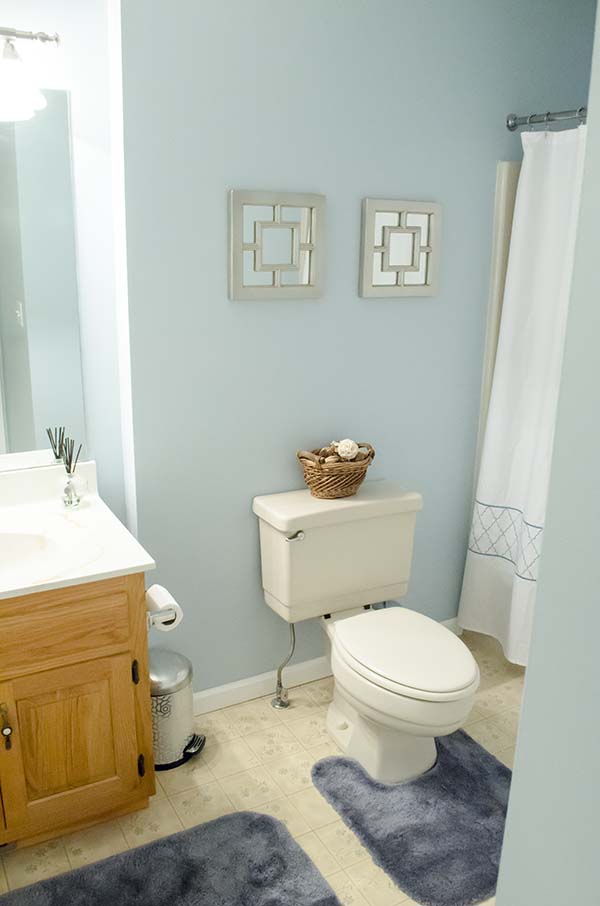 It ended up being a touch brighter than I really wanted, but I'm still happy with it!  The biggest change to making it feel brighter and updated was replacing the baseboards and doors.  You can't see the doors in these photos, but we used white paneled doors, which gives it a more classic and expensive look (for not a lot of money)!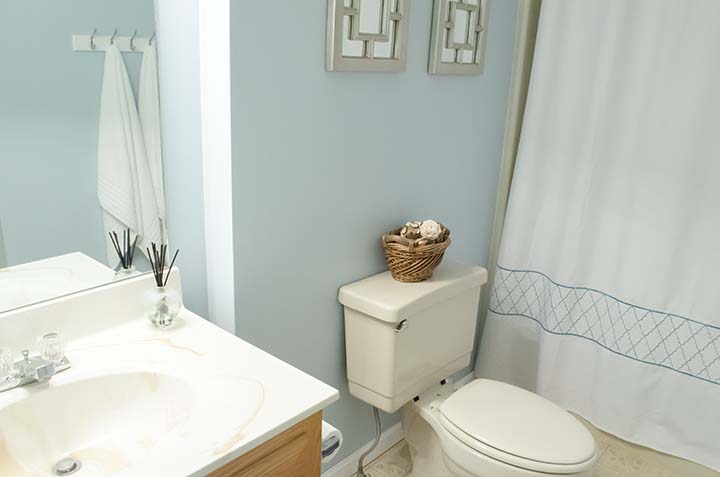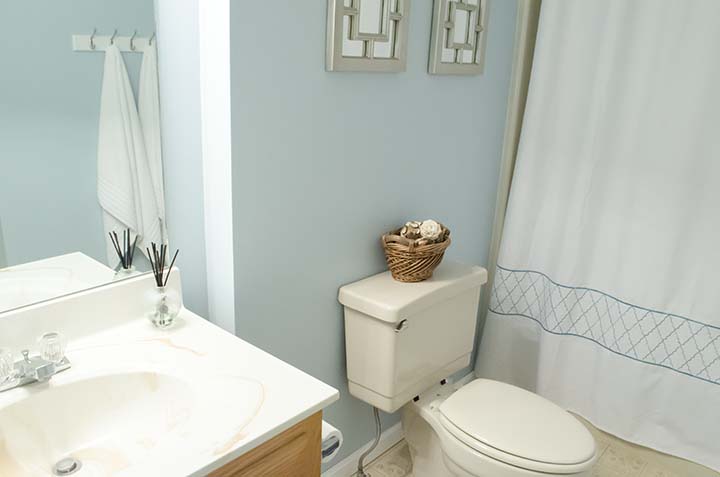 The shower curtain was clearance from Target for about $12, and I found some neat mirrors at HomeGoods (on clearance!) to hang on the wall.   A basket of good-smelling-vase-fillers and a pretty vase with faux hydrangea  help to make this look more like a put-together, grown-up bathroom.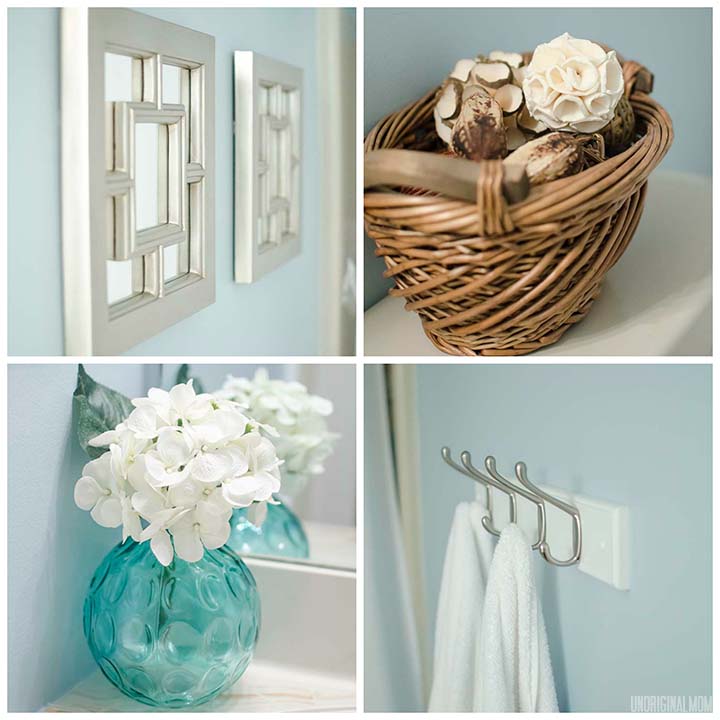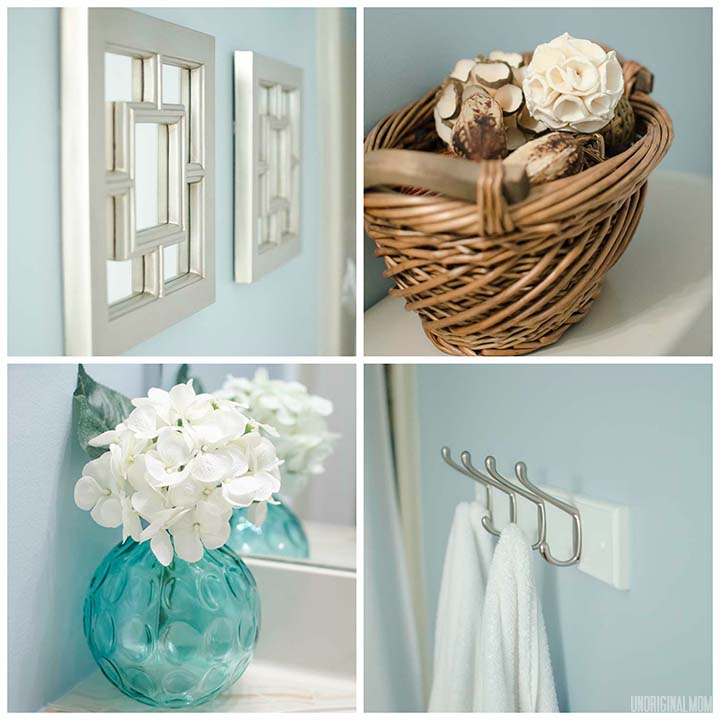 And I LOVE having hooks for our towels instead of a towel rack!  I am incapable of folding towels so they look nice on a rack (and let's face it, who folds their towels neatly and perfectly on the rack every single day?), but it couldn't be easier to hang them on a hook and it looks good, too!  I am also a fan of the white towels.  We had blue towels before, and they were old and faded looking after just a few months of use.  The white towels look clean and crisp, especially against the blue walls!
It's not a magazine-worthy bathroom, but for the cost of paint, new doors and trim, and a few accessories (all in all, less than $100) it is a HUGE improvement over what was there before!




Get your copy of my FREE meal planning binder!
Sign up to get a free copy of my meal planning system - an 11 page printable meal planning binder, complete with a pantry inventory, shopping list, and more to help get on top of your menu each week!