Things have been absolutely crazy around here – our house went on the market last week, and we have had 13 showings so far, with 3 more scheduled for this weekend!  Needless to say we have not been "living" in our house very much lately…the time we do spend involves trying to make as little of a mess as possible.  We are praying for a quick sale so we can get back to enjoying the last few months of living here before we move to the new house!
Since I haven't been able to craft much lately (or post, either!) I wanted to share with you a few favorite pins from my Autumn and Halloween Pinterest Board.  Are you loving the flood of fall items on Pinterest lately?  I certainly am!  I began my own dive into fall cooking and decor with my "October's Party" Free Printable, as well as a Fall Tailgating Party.  And if you're looking for a delicious fall cocktail, be sure to try this recipe for Sparkling Cider!
I have been reading up on ways to preserve fall leaves, and supposedly there are ways to do it…but they all seem very involved.  I love the idea from Carrie This Home to take some close-up photos of colorful autumn leaves and use them as fall wall decor – you can get the color of the fall leaves indoors for the whole season!
One Thrifty Chick has a great "recipe" for simmering fall spices.  She packaged them up in fun Halloween bags and gave them as gifts for her kids' teachers.  I think they make great gifts, or even party favors for a fall party!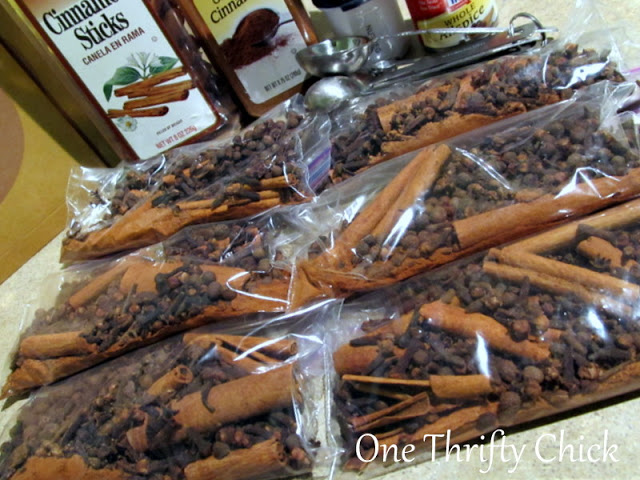 And if you're looking for some beautiful fall decor eye candy, Laura at The Turquoise Home has a great round-up of 11 Ways to Add Fall to Your Home with links to some fabulous posts from great blogs.  It is a lot of great inspiration in one place!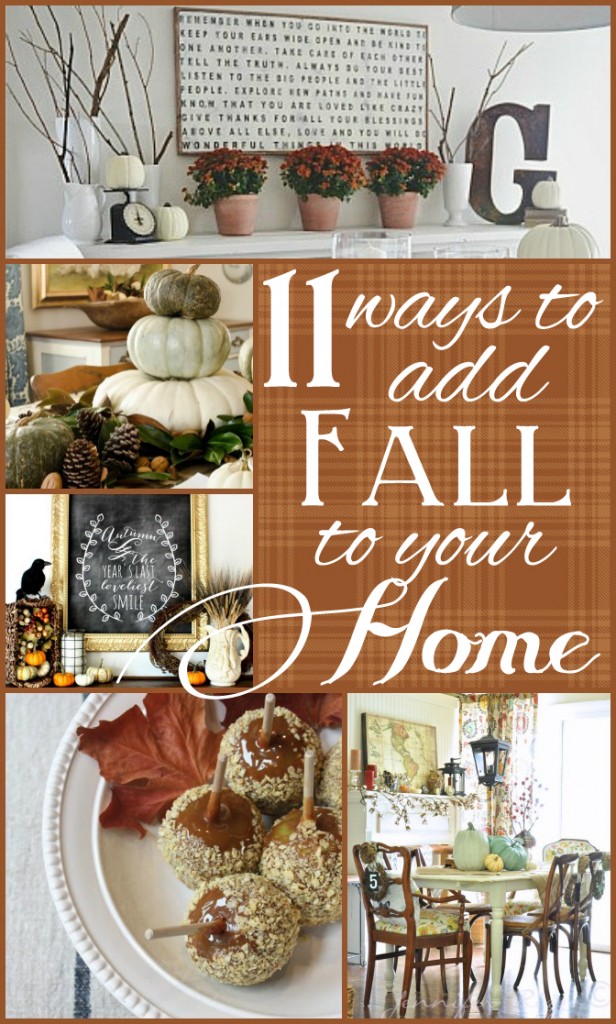 Have you been decorating for fall?  I would love to see and/or hear about your ideas…leave a comment, or join in the discussion on our Facebook page!




Get your copy of my FREE meal planning binder!
Sign up to get a free copy of my meal planning system - an 11 page printable meal planning binder, complete with a pantry inventory, shopping list, and more to help get on top of your menu each week!