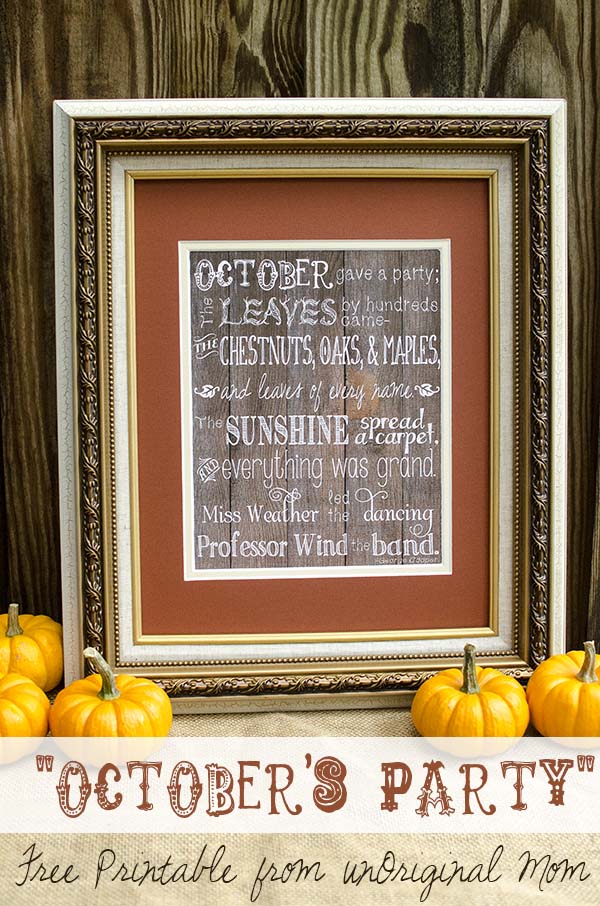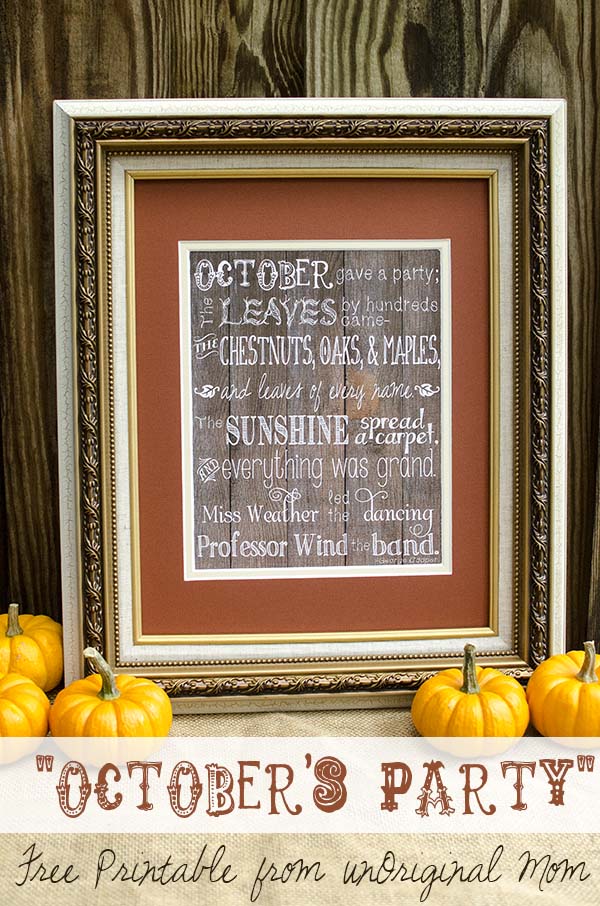 Let me tell you, all the fall decor that I am seeing on Pinterest is TROUBLE…I love them all and am on total fall-decorating-idea-overload!  So much so that I am having trouble picking one or two ideas to actually try out myself.  All those fall colors and textures are so beautiful…pumpkins and burlap and acorn and wood and leaves and corn husks and branches…I just don't even know where to begin!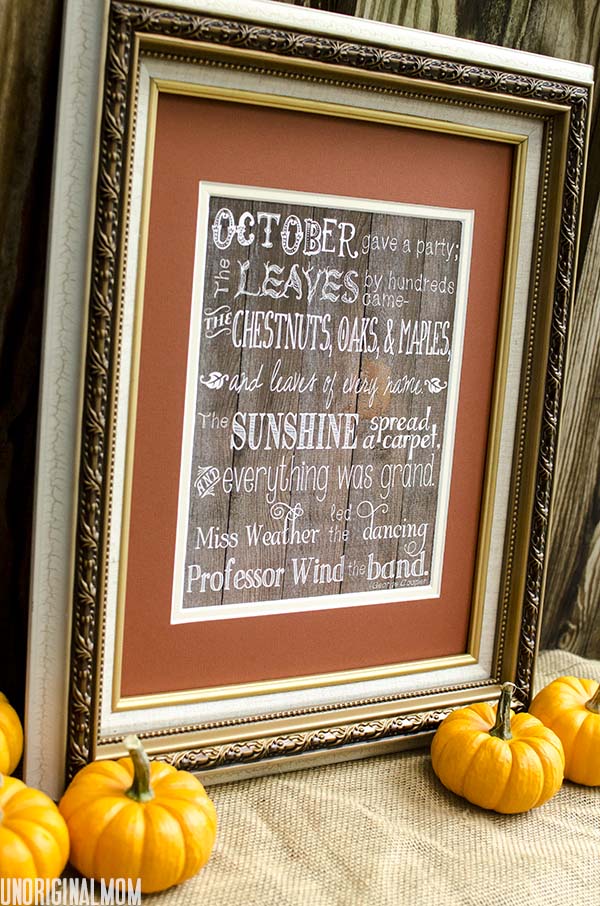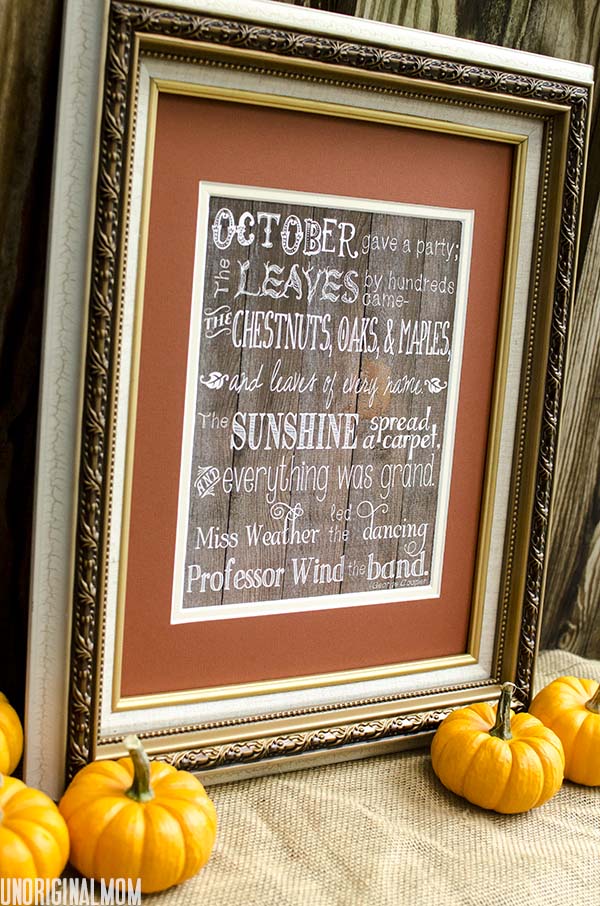 So before I dive head-first into fall crafts, I decided to take my very favorite fall poem – "October's Party" – and create a free printable version of it.  Have you ever read the whole poem?  Here it is:
"October's Party" by George Cooper
October gave a party;
The leaves by hundreds came-
The Chestnuts, Oaks, and Maples,
And leaves of every name.
The Sunshine spread a carpet,
And everything was grand,
Miss Weather led the dancing,
Professor Wind the band.
The Chestnuts came in yellow,
The Oaks in crimson dressed;
The lovely Misses Maple
In scarlet looked their best;
All balanced to their partners,
And gaily fluttered by;
The sight was like a rainbow
New fallen from the sky.
Then, in the rustic hollow,
At hide-and-seek they played,
The party closed at sundown,
And everybody stayed.
Professor Wind played louder;
They flew along the ground;
And then the party ended
In jolly "hands around."
I first discovered this poem when a local children's choir I assist with performed a lovely musical setting of the text (an arrangement by Elam Sprenkle – I'd highly recommend it to any choir directors out there!).  It just paints a wonderfully vivid and fun picture in your head, doesn't it?  I wish I could have fit the entire poem onto a print, but I decided to just focus on the first verse.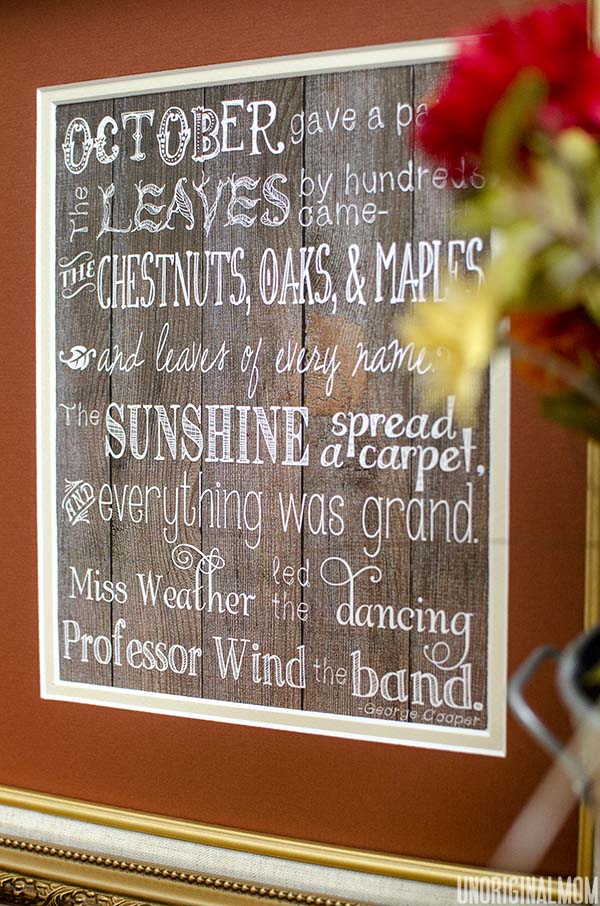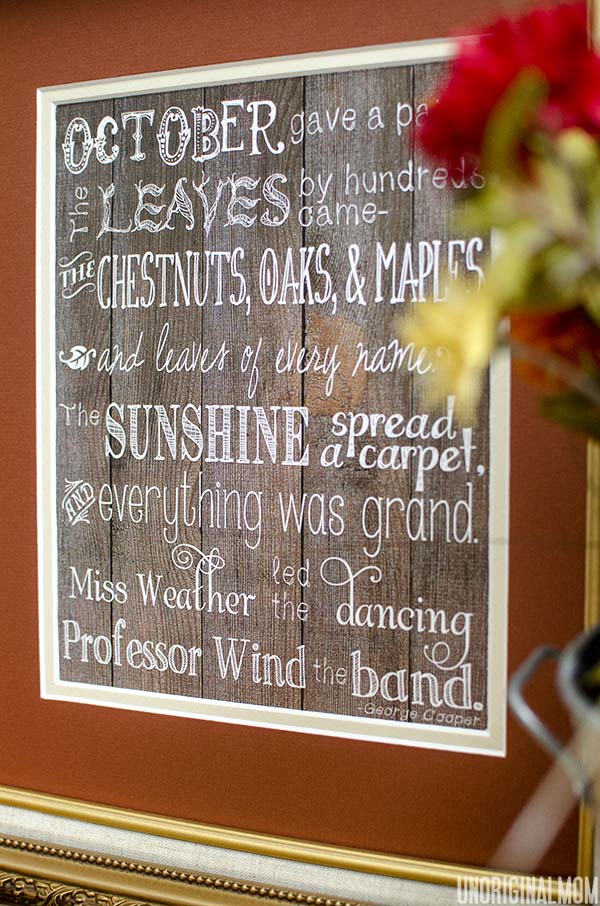 I made one with a chalkboard background too: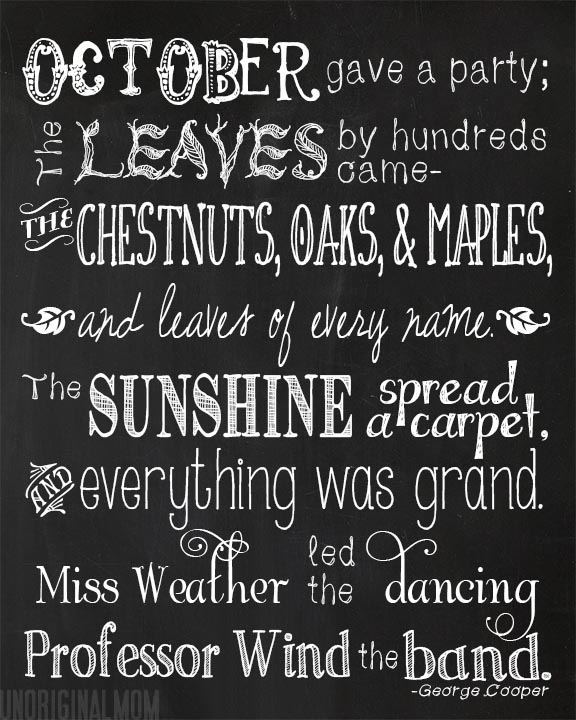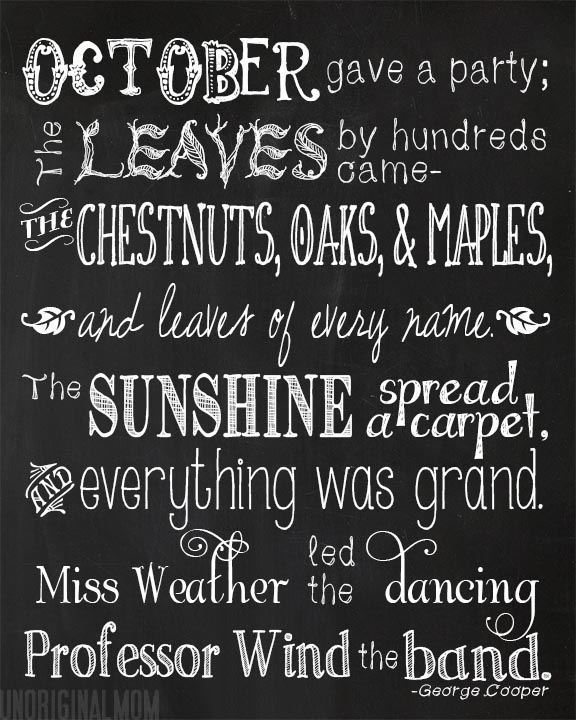 And of course, fabulous readers, I am giving it to you as a free printable!  There is a pdf and jpeg version of both the chalkboard background and wood background (all are 8×10)
I would love for you to print and use these in your fall decorating!  All I ask is:
Print and use this only for yourself or as a gift for someone else (not for commercial use)
If you want to feature this on your blog, thank you!  Please use the smaller web version of the image and link back here for people to get the higher quality printable files
Follow along with unOriginal Mom in some way – Facebook, Pinterest, Twitter, or BlogLovin'!
October's Party Free Printable – Wood JPEG  |  Wood PDF
October's Party Free Printable – Chalkboard JPEG  |  Chalkboard PDF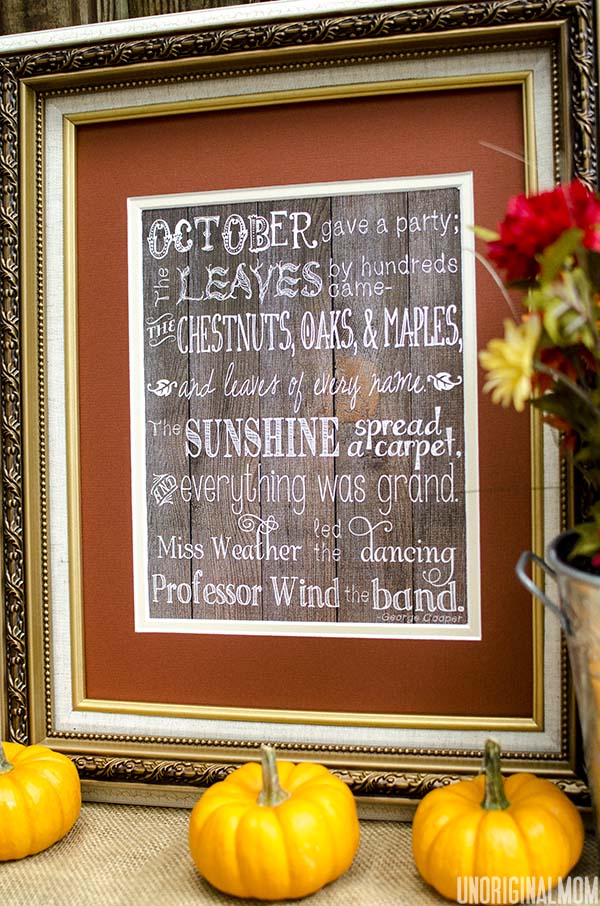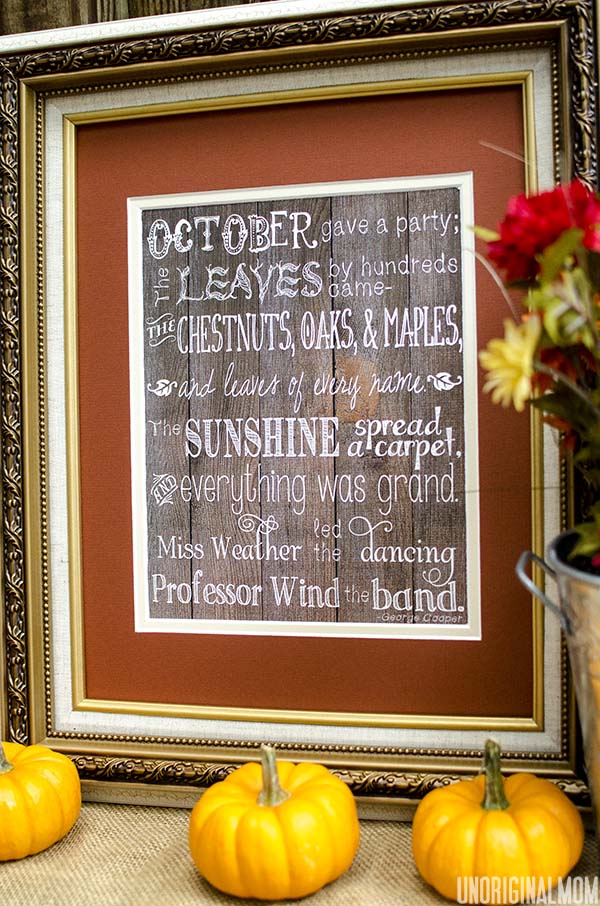 Are you a "free printable junkie" like me?  Take a look at the unOriginal Mom Winner's Circle for more!


Get your copy of my FREE meal planning binder!
Sign up to get a free copy of my meal planning system - an 11 page printable meal planning binder, complete with a pantry inventory, shopping list, and more to help get on top of your menu each week!