It's time to start getting your fall crafting on! Here's a great collection of 11 free fall sign SVGs for your Cricut or Silhouette, including this original hand lettered design, "Fall is proof that change is beautiful."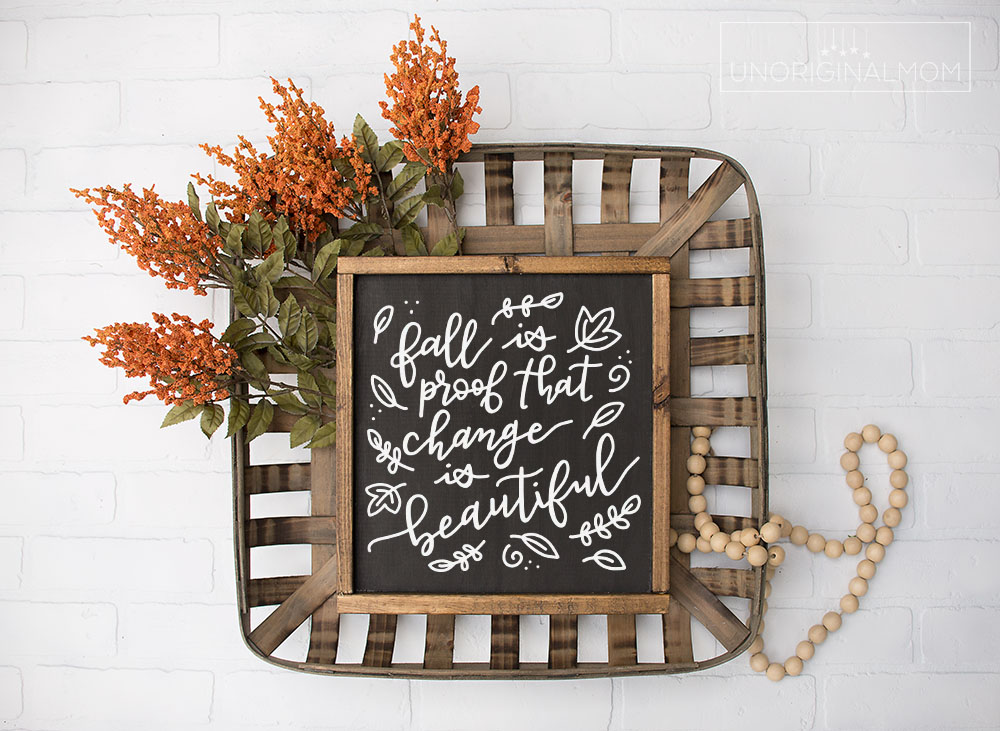 Every year, without fail, we start approaching fall and I feel my crafty mojo kicking in. Anyone else, or is that just me?  After a summer of kids home (although this year, it's actually been 18 months of kids home!) and precious little "me time," the prospect of cleaning up my craft space actually seems exciting instead of daunting, and I'm longing to just MAKE something! Of course, it helps that fall is (in my opinion) the BEST crafting season. Fall decor is great for all kinds of DIYs, and then of course there are all kinds of seasonal things to make for Halloween, Thanksgiving, and then Christmas. (In fact, now is a great time of year to get started on some handmade Christmas gifts!)
Not only have I gotten the itch to start crafting again, I just love Fall. I live in central PA where the autumn color display is stunningly beautiful, and crisp, cool, blue sky fall days are the best.  The structure and routine that the rhythm of fall brings to my days makes my Type A/enneagram 1 heart happy. We live in a college town, so the hustle and bustle of the students back in town means fall football weekends, too!  Not to mention the flavors of fall…pumpkin spice and apple everything, please and thank you! Can you tell I'm excited for this season? :-)
FREE FALL SIGN SVGS – FALL IS PROOF THAT CHANGE IS BEAUTIFUL
I think another one of the reasons I love fall is the metaphorical picture that it paints.  Autumn is a tangible reminder to me of the beauty in surrender to the Lord, even when the season is leading to something difficult. I created this hand lettered "Fall is proof that change is beautiful" cut file because the quote so simply and beautifully reminds me of that sentiment. Change isn't always easy, and I don't always enjoy it, but that act of surrendering to be used for something beautiful.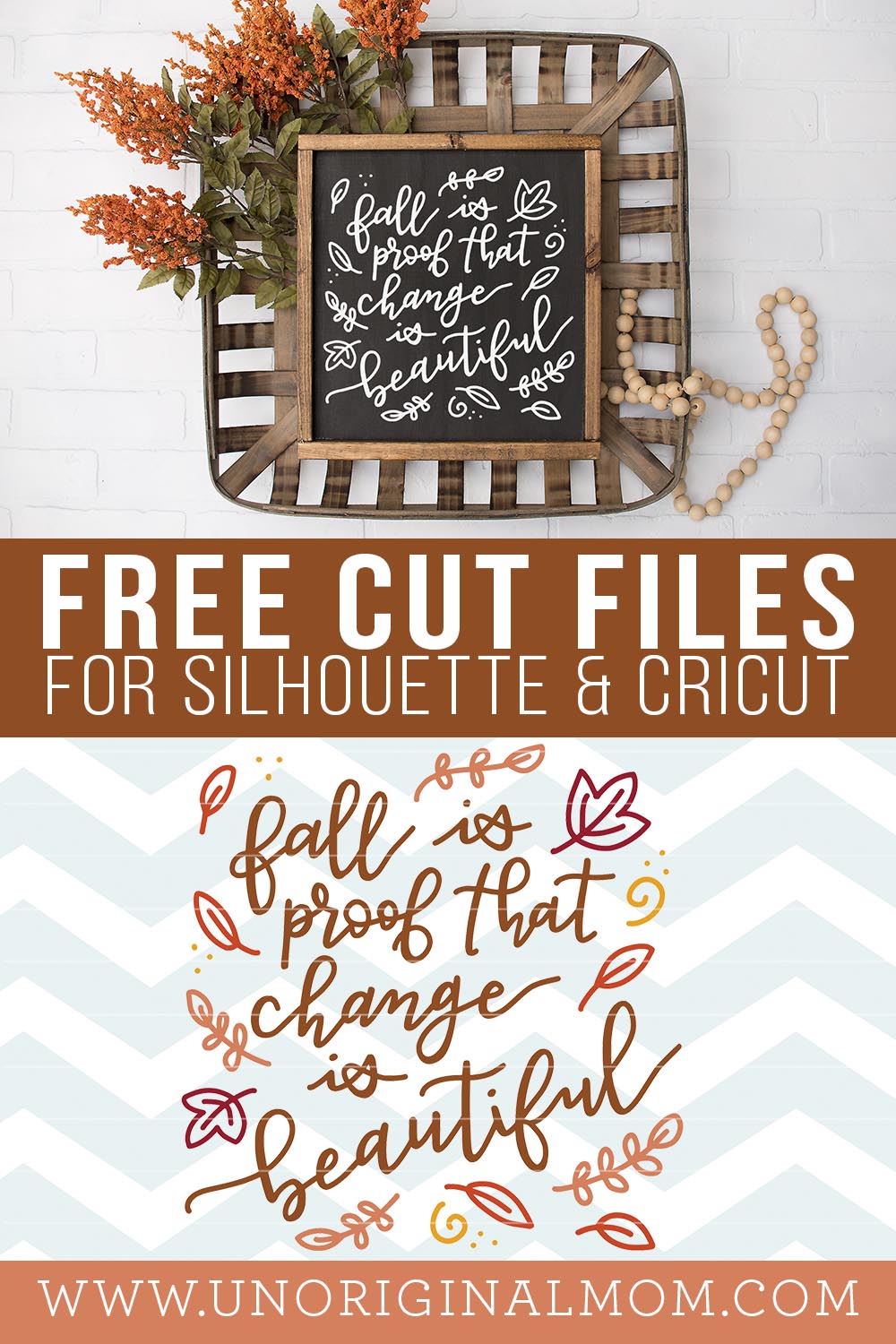 FALL IS PROOF THAT CHANGE IS BEAUTIFUL – FREE DOWNLOAD
I've added this hand lettered "Fall is proof that change is beautiful" SVG to my FREE Silhouette Library! You can access this design, along with dozens more of my free cut files, by subscribing in the box below. Once you confirm your subscription, you'll receive an email with a link and password to my cut file library.
FREE FALL SIGN SVGS
Some talented friends of mine are also offering forever free fall sign SVGs on their blogs! You can browse around via the links below to find your favorites, then download them from each individual website. Fall crafting, here we come!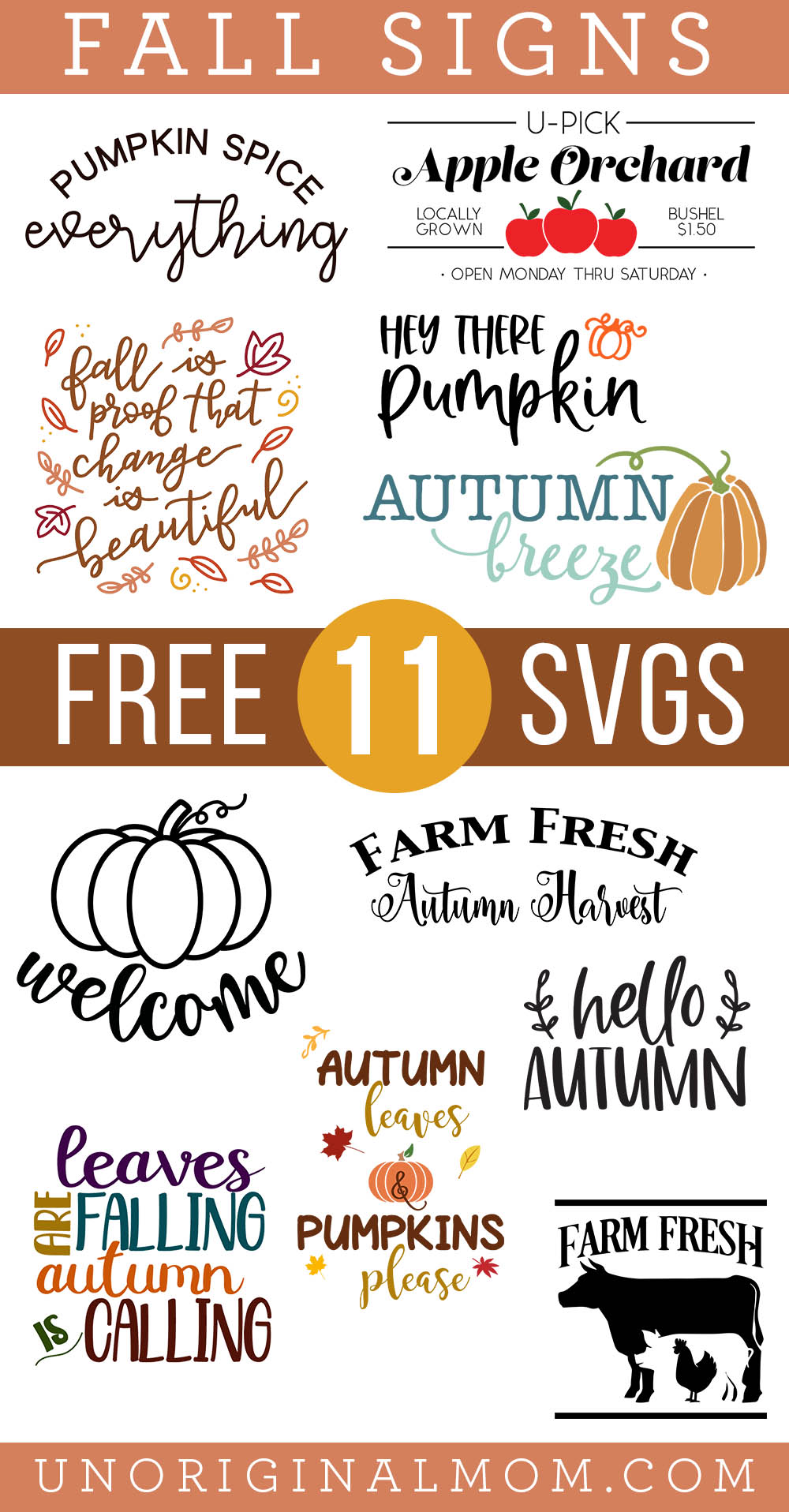 Leap of Faith Crafting – Autumn Leaves and Pumpkins Please
Try it – Like it – Create it – Farm Fresh
Hello Creative Family – Welcome Pumpkin
Kara Creates – Hey There Pumpkin
Everyday Party Magazine – Farm Fresh Autumn Harvest
Artsy-Fartsy Mama – Hello Autumn
The Girl Creative – Pumpkin Spice Everything
Life Sew Savory – Leaves are falling, Autumn is calling
Weekend Craft – Apple Picking Farmhouse Sign
unOriginal Mom – Fall is Proof That Change is Beautiful


Get your copy of my FREE meal planning binder!
Sign up to get a free copy of my meal planning system - an 11 page printable meal planning binder, complete with a pantry inventory, shopping list, and more to help get on top of your menu each week!