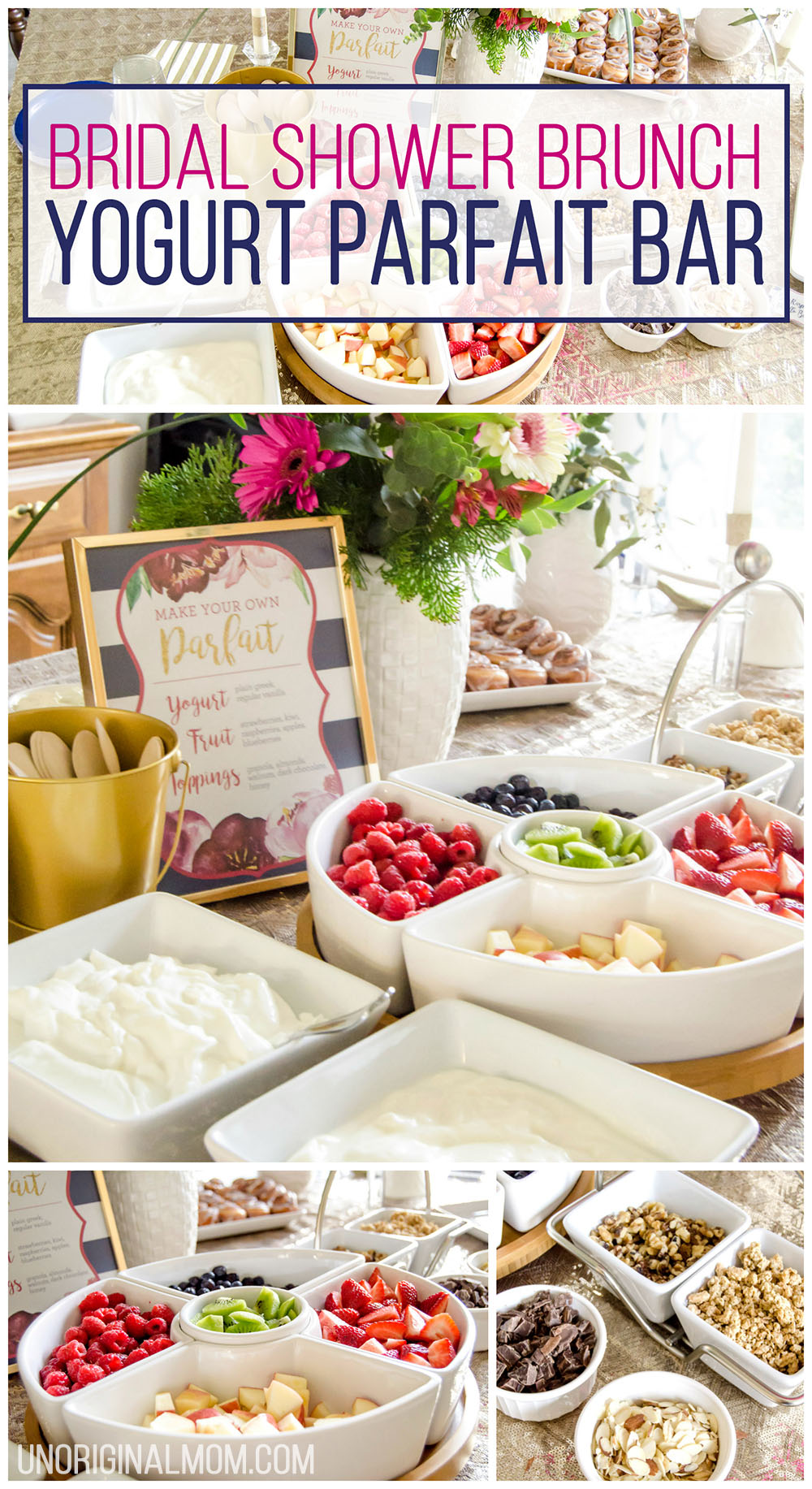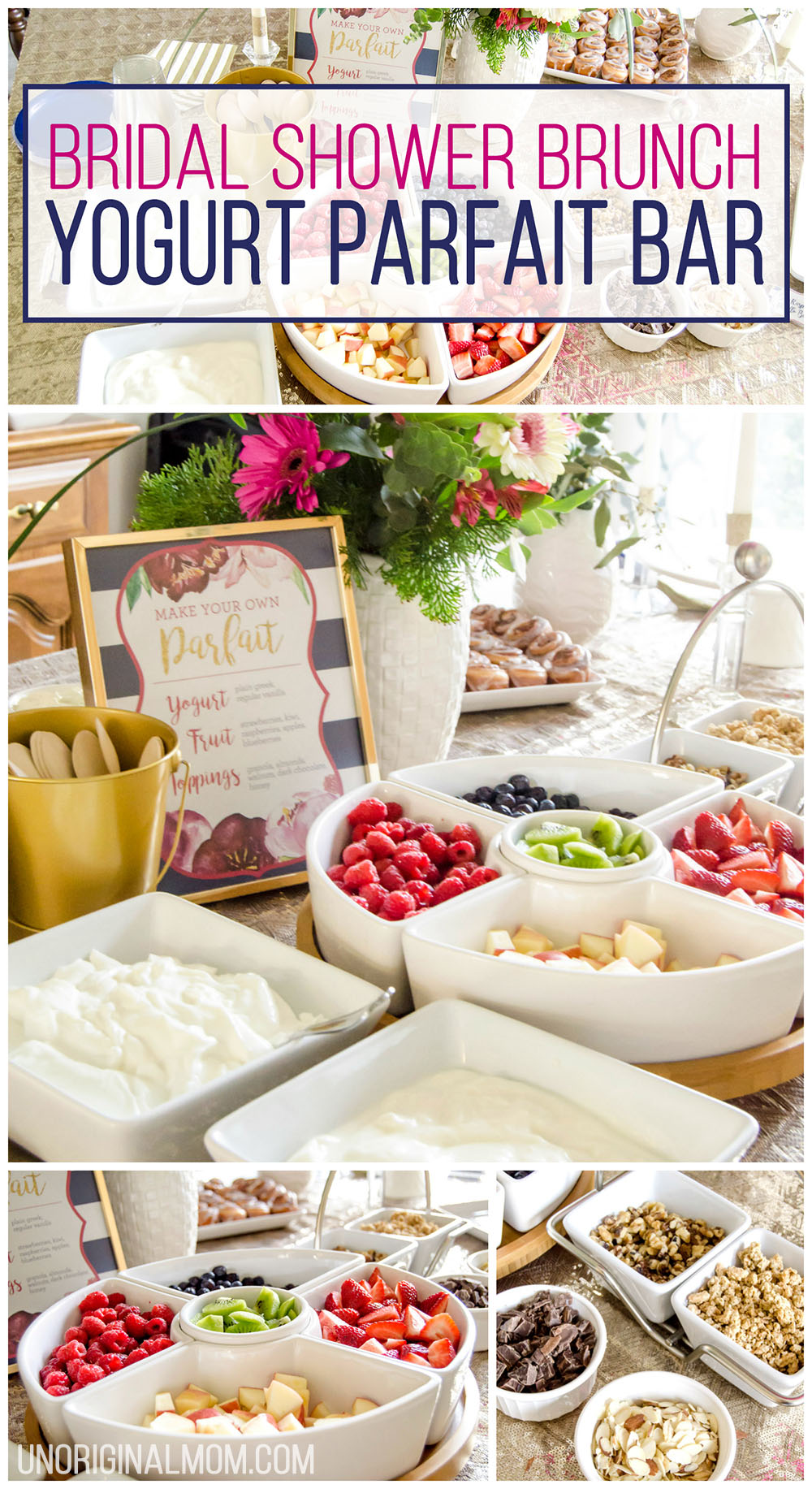 I've got a delicious, crowd-pleasing, and EASY party food idea for you – a yogurt parfait bar! I put one together as part of my little sister's bridal shower brunch that I hosted two weeks ago, and it was a big hit. I am a big fan of the "bar" trend that people have been doing at parties lately as they tend to be super easy and really fun. In fact, I did a Mimosa Bar for this shower, too! More on that in another post ;-)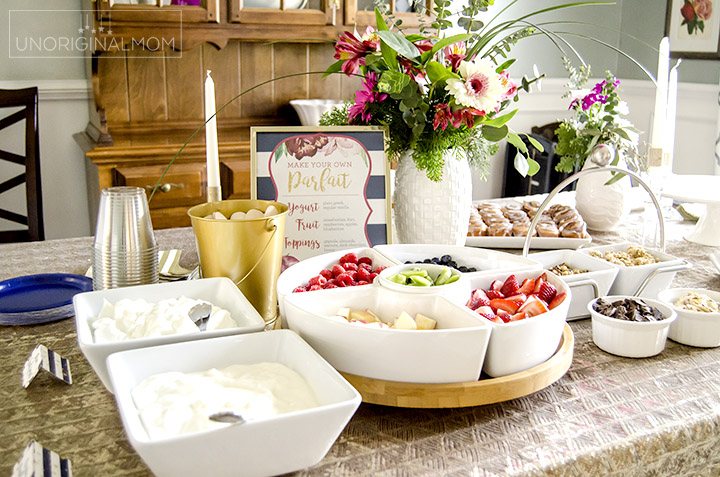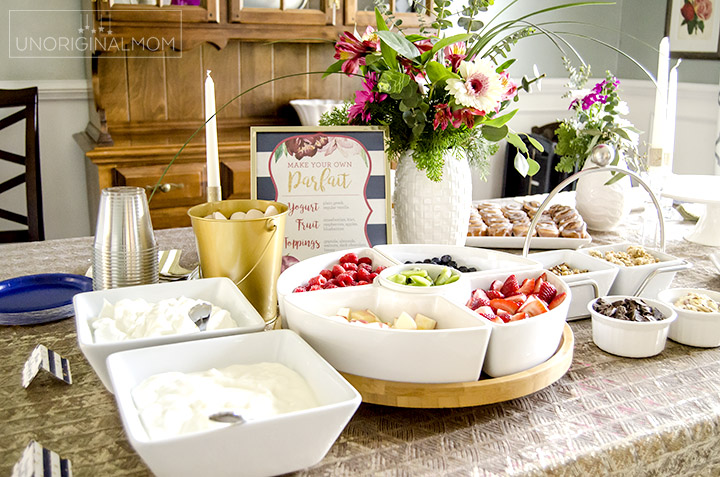 I love how simple it was to put together. Whenever I host parties, especially larger events like a bridal shower or baby shower, I like to keep my food options simple! (If you've read The Baby Shower Book, you know all about my tips for keeping party food simple!) The more I can prep ahead of time and/or delegate to other people, the better. This was the perfect thing, as all it required was chopping up some fruit.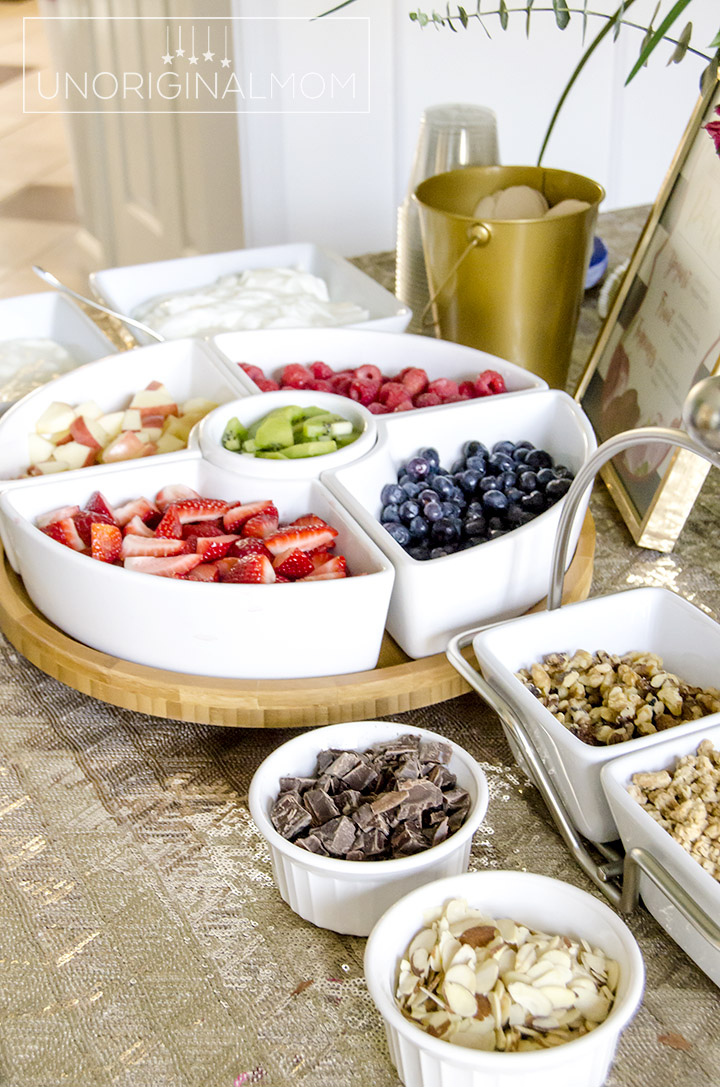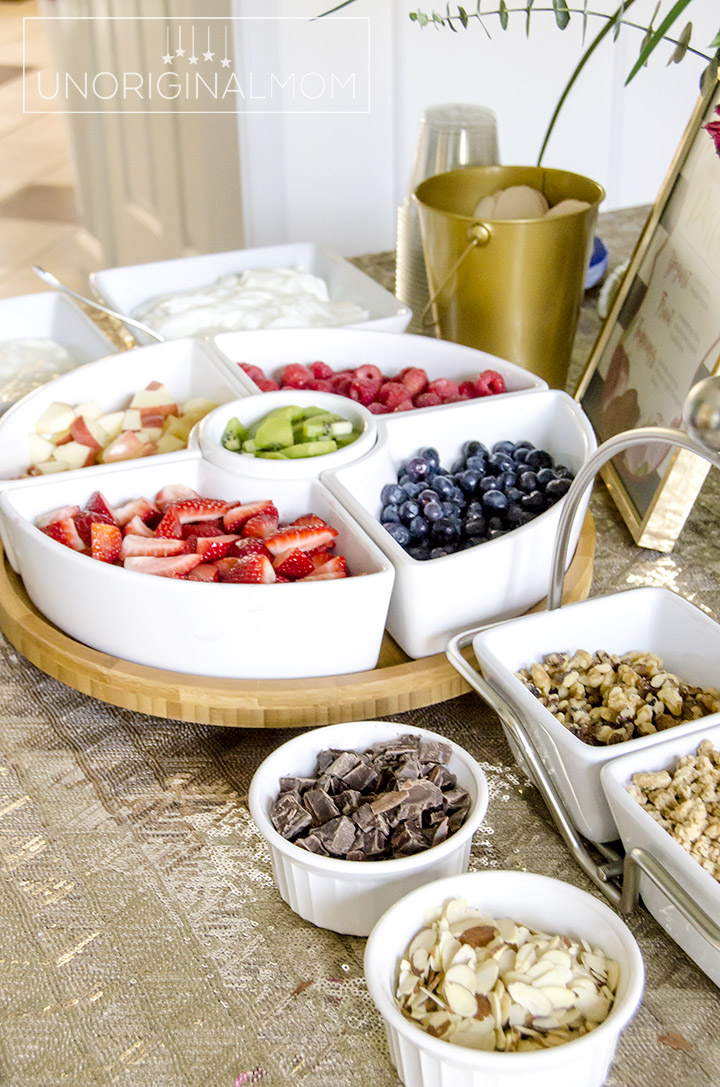 Since it's so customizable, everyone is sure to love it.  Plus, it's a great healthy option for any guests that might be watching their diet, especially if you have plain Greek yogurt on hand.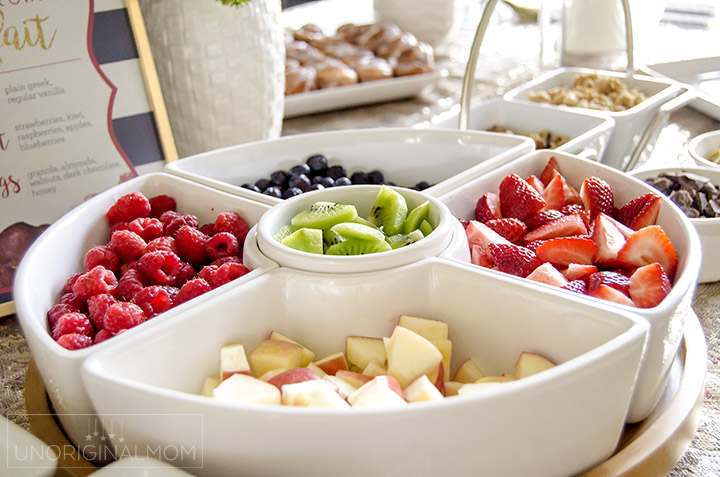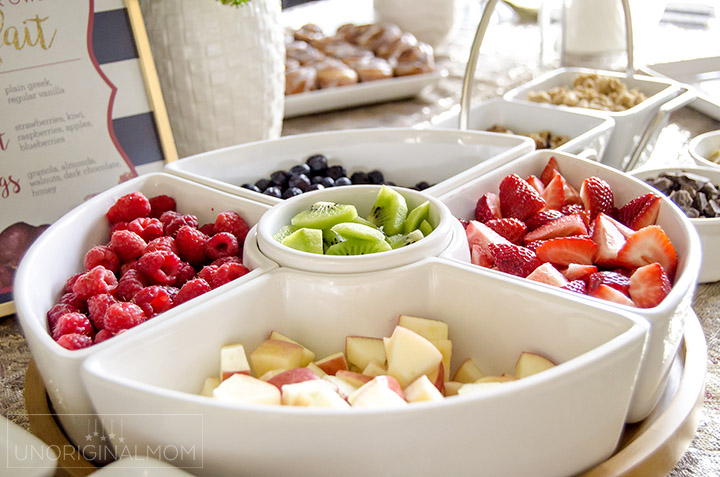 There's really not much to it – yogurt, fruit, and toppings!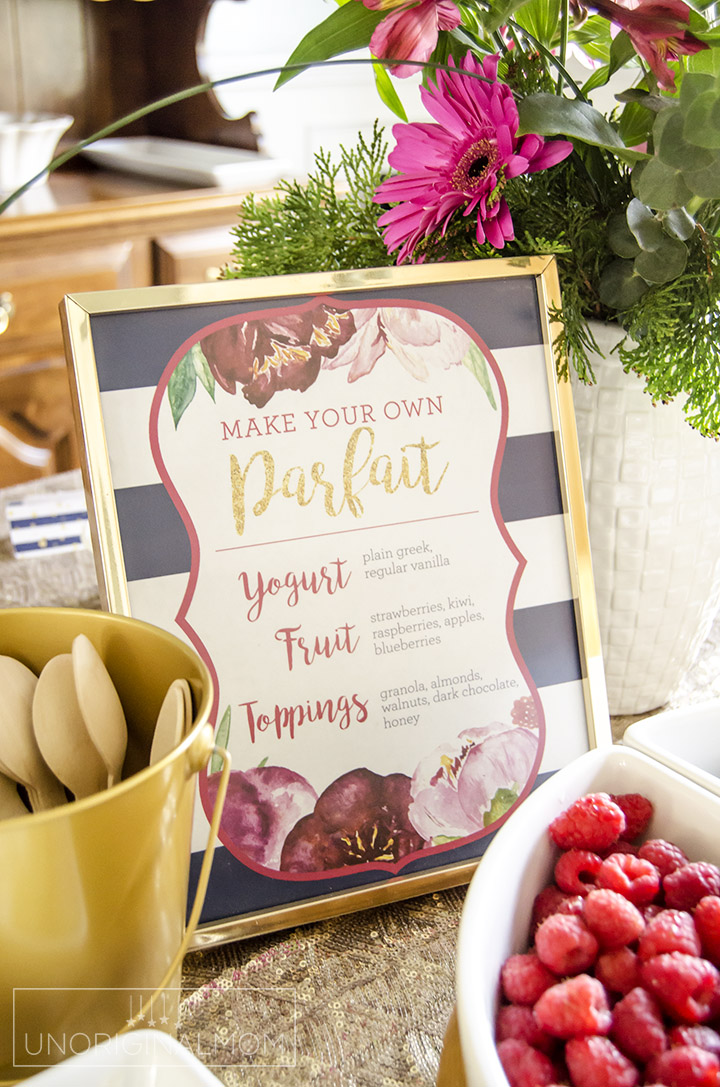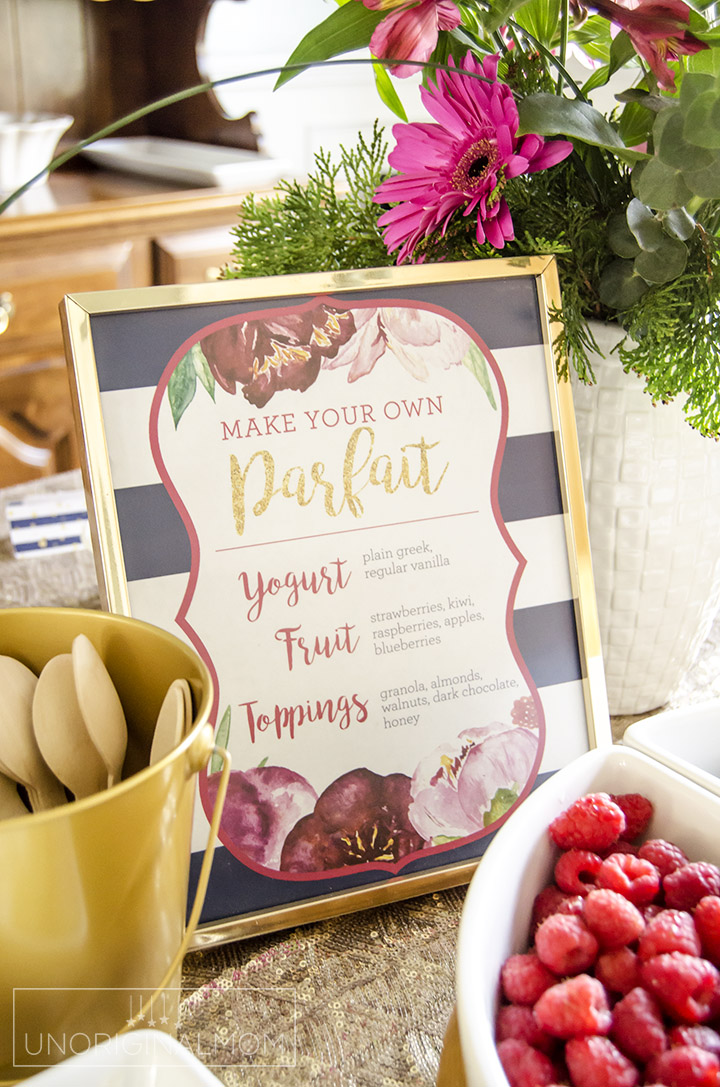 INGREDIENTS/SUPPLIES: (contains affiliate links – click here to read my full disclosure)
Yogurt – I had plain greek and regular vanilla, but you could use whatever kinds you'd like
Chopped fruit – I used strawberries, kiwi, raspberries, blueberries, and apples – you could also use peaches, pears, blackberries, or anything else that looks good/is on sale at the grocery store.
Granola
Other toppings – I had chopped dark chocolate, sliced almonds, and walnuts. Other ideas include honey, craisins, other types of nuts, different flavors of granola, etc
Small clear cups and spoons (these square parfait cups paired with these appetizer spoons would be classy!)
Serving dishes (here is a server similar to the one I used)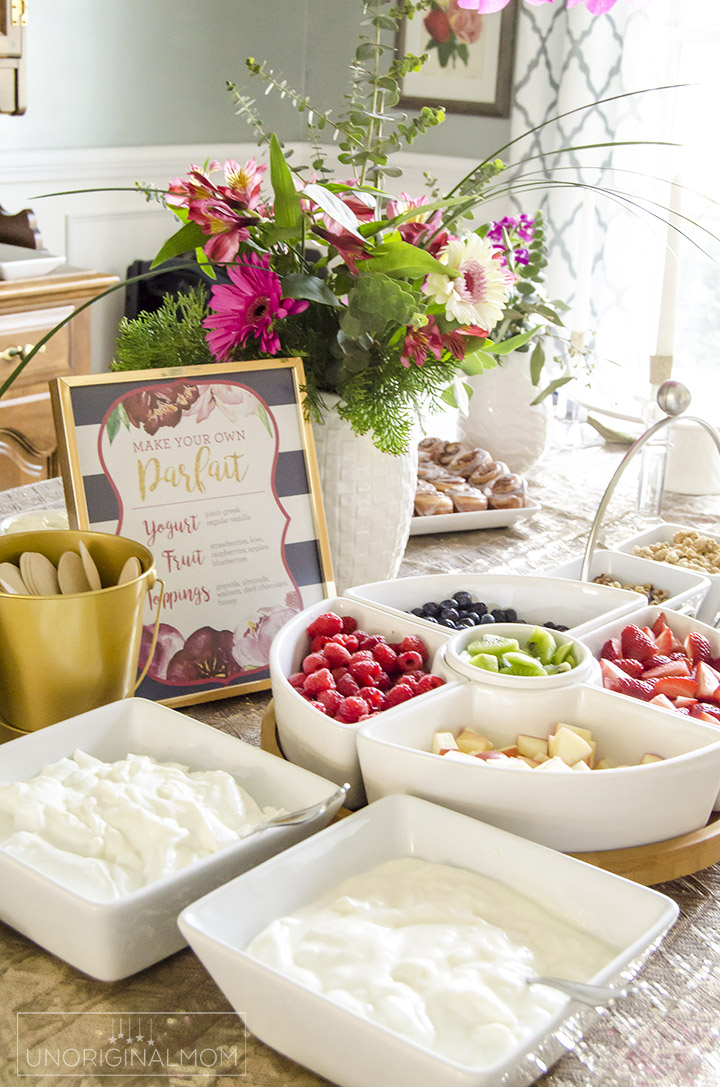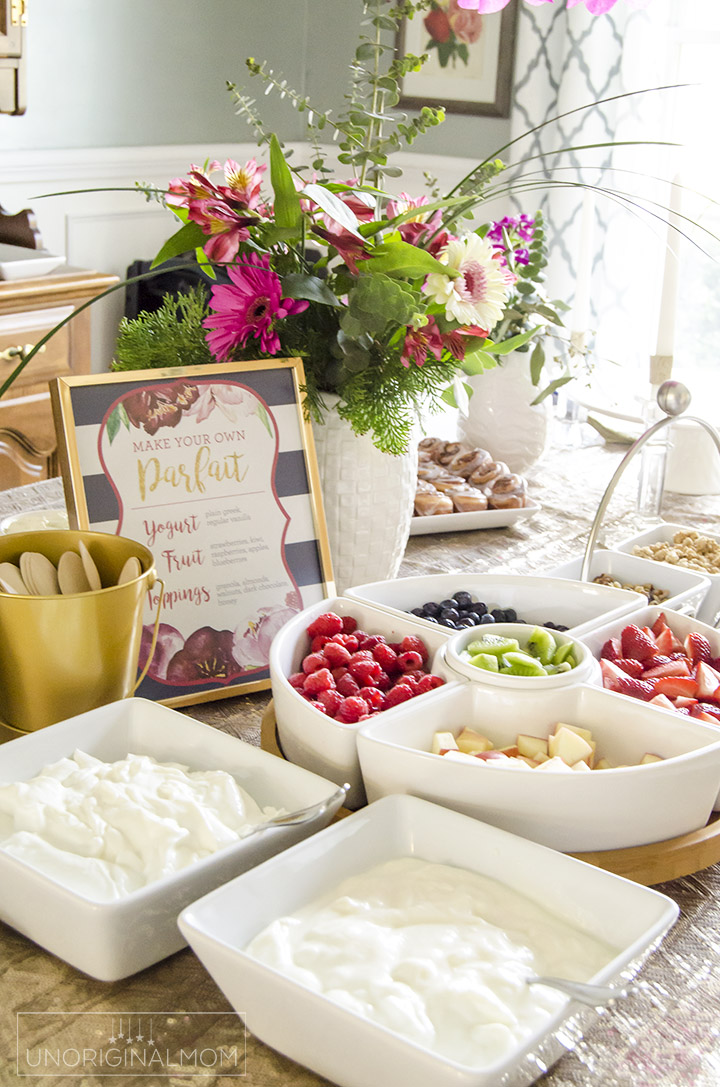 One quick tip – check the bulk bins in your grocery store for things like nuts, granola, chocolate, etc. I saved a good chunk of change on the almonds, walnuts, granola, and dark chocolate by buying a small amount from the bulk bins instead of buying them prepackaged in larger quantities than I needed.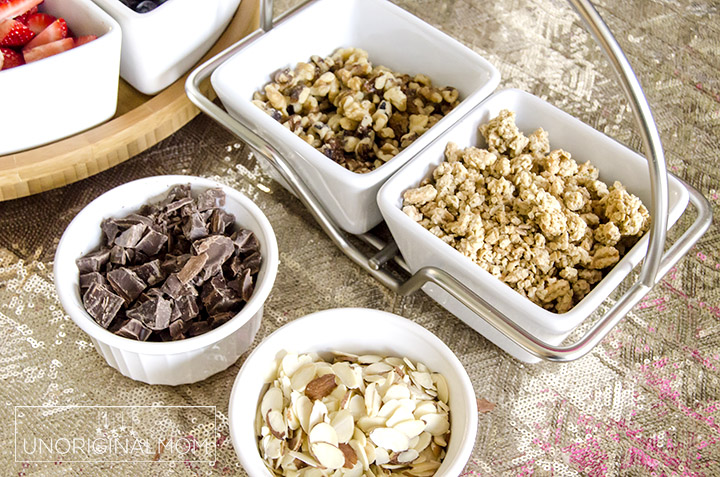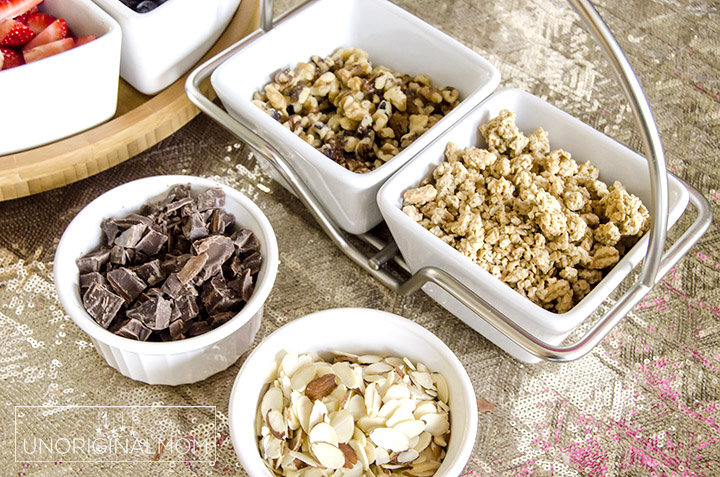 And that's really all there is to it! So easy, right? Perfect for any kind of brunch get-together, bridal shower, or baby shower!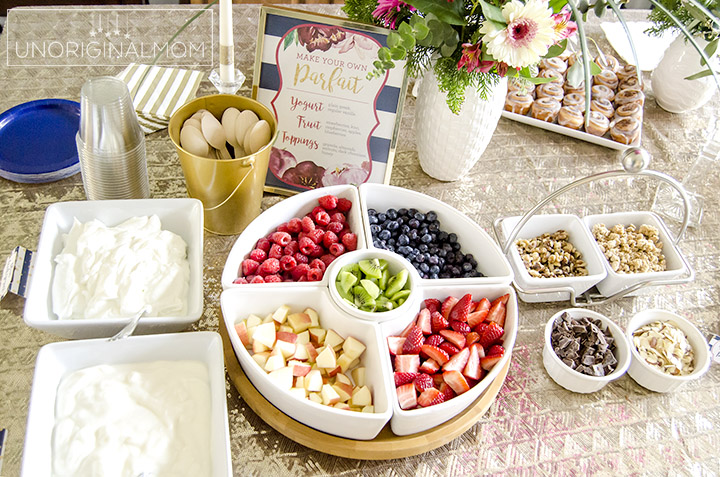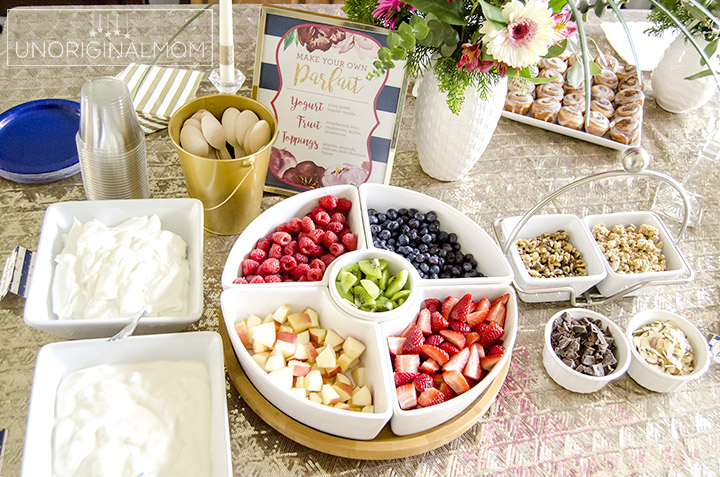 UPDATE – I've added my parfait bar printable signs to my Etsy shop, both with ingredients listed and without! You can see the printables here!


Get your copy of my FREE meal planning binder!
Sign up to get a free copy of my meal planning system - an 11 page printable meal planning binder, complete with a pantry inventory, shopping list, and more to help get on top of your menu each week!