Welcome to Jessica from The Organized Mama! She's stopping by today to share a few easy organizing tips for fall. The change of seasons is a great time to get reorganized and think ahead to how your organization systems can best serve you and your family as the weather turns cooler. Jessica has some quick and easy tips for you to do just that!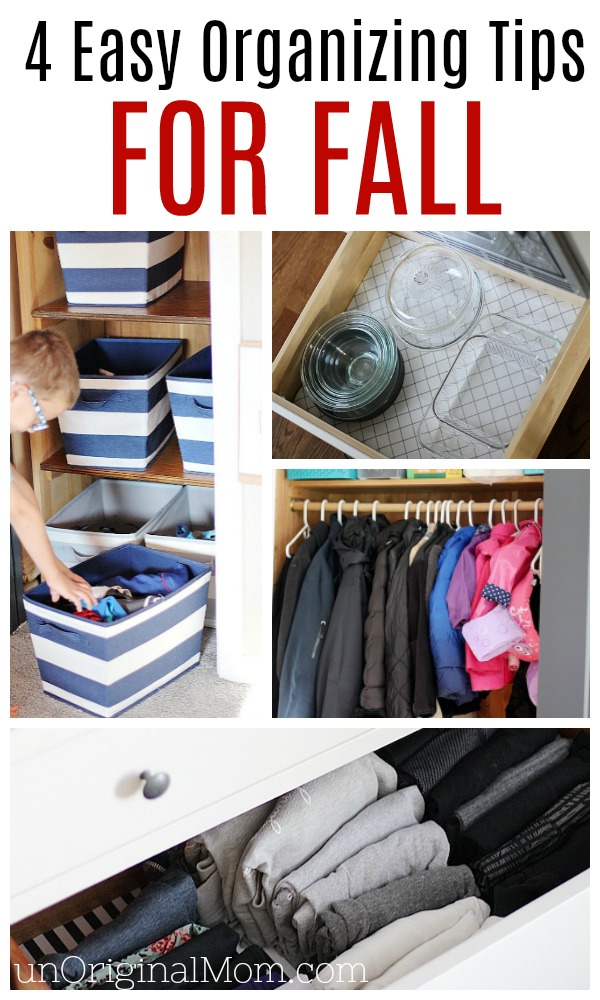 With fall around the corner, it is time to start thinking about getting your home prepped for the season! That means pulling out those sweaters and storing the shorts. As a professional organizer, I help countless families swap out their seasonal items throughout their homes to ensure that each season is as organized as possible. These easy hacks for organizing your home for fall can easily be applied to any season (with some minor tweaking)!!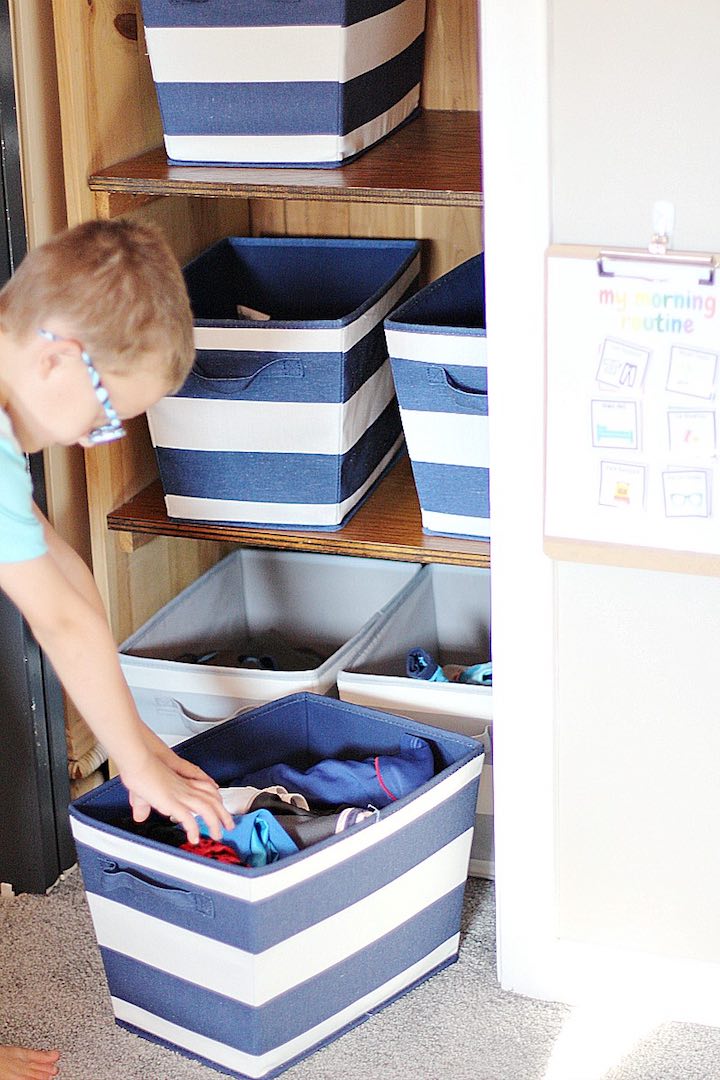 CLOTHING
We all know that when it starts to get chilly in the air, you think about swapping out your summer clothes for your winter clothing. My suggestion for keeping things organized while doing this is to be really critical of the clothing you keep from the previous season. It is the best time to declutter and edit your wardrobe, is at the end of the season.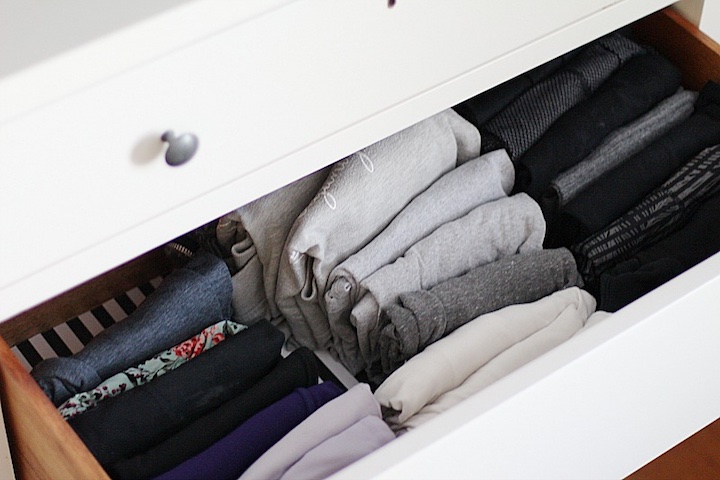 Sort through your shorts, tanks, and sandals to ensure you want to keep them around another season.
I suggest storing under the bed or in the back of your closet for off-season clothing.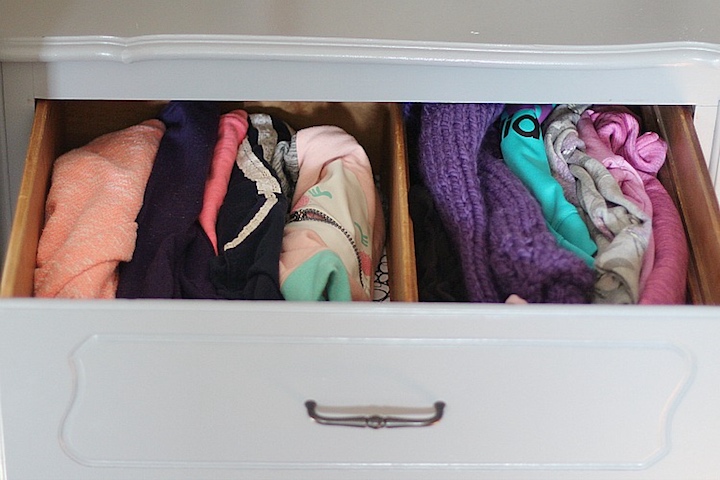 KITCHEN
Fall means starting to clean up the grill stuff and pull out the slow cooker. If you are short on storage, swap out grilling items for slow cookers.
Also I find myself baking way more in the fall and winter than in the summer, so I make sure my baking items, such as baking dishes and muffin tins are in good condition.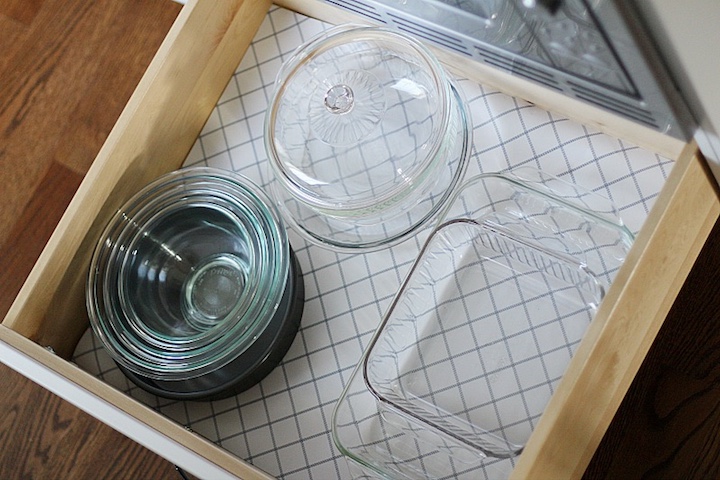 MUD ROOM/COAT CLOSET
I always suggest to store coats, jackets, shoes, and seasonal items in your mud room. So as the weather changes, it is time to start pulling out the heavier jackets and storing the sandals away.
An easy way to swap out seasonal items in the mud room is to pull out all the jackets and store in one place. Check sizes for children's jackets and snow pants. Also check zippers to ensure they work. If they don't either try to get them fixed or get rid of them.
Store all hats, gloves, etc. in bins that are stored away during the summer season, but can be pulled out and accessible during the winter months. This helps you swap out seasonal gear quickly! I love setting up bins for each family member, or one for kids and one for adults.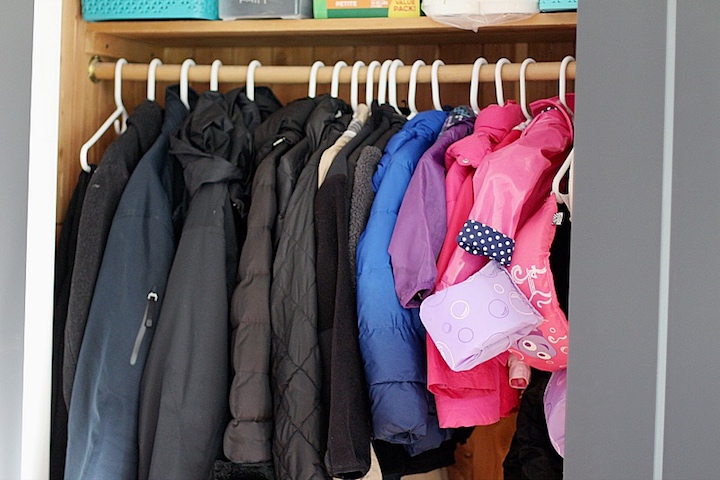 CAR
I like to keep extra gloves and heaters in the car, just in case. So during the fall season, I add some winter gear to our car. I keep all these items in a bag that is in the middle console. But have one in the trunk of my husband's car.
Now that you have some organizing tools in your tool belt, go get to organizing your home for fall! Start by swapping out seasonal clothing in your closets and drawers. Set your kitchen up for more baking and less grilling. Get those coats and jackets ready in your mud room. And add some winter gear to your car, just in case.


Get your copy of my FREE meal planning binder!
Sign up to get a free copy of my meal planning system - an 11 page printable meal planning binder, complete with a pantry inventory, shopping list, and more to help get on top of your menu each week!