About a month ago my husband stumbled across this video on using ammonium chloride to brand wood, and I was totally intrigued! It looked like a really neat technique with lots of great crafting possibilities. I ordered some ammonium chloride on Amazon right away to try it out…but I think a bunch of other people must have had the same idea, because it went on back-order :-( I finally got it last week and promptly tried it out. Guys, wood burning with ammonium chloride is SO. COOL. It's also a technique that's really hard to capture in photographs – you have to see it to believe it. So I whipped up a quick little video to show you how this technique works. It really is like magic!
Ok, now for a little bit more detailed tutorial. First of all, a disclaimer – I've read that ammonium chloride isn't a very dangerous chemical, but it still is a chemical – so it's probably a good idea to wear safety glasses and gloves when you handle it. And definitely store it out of reach of children.
(this post contains affiliate links – click here to read my full disclosure)
SUPPLIES: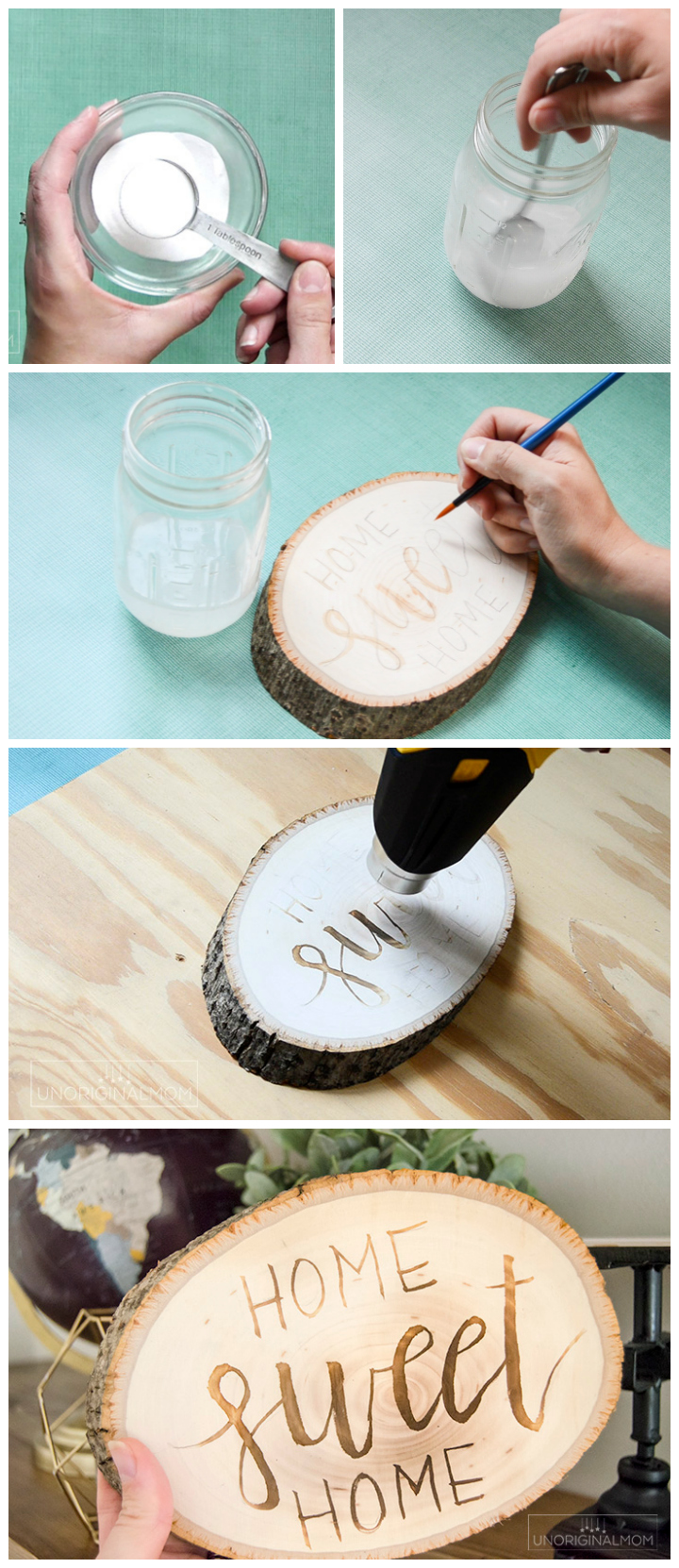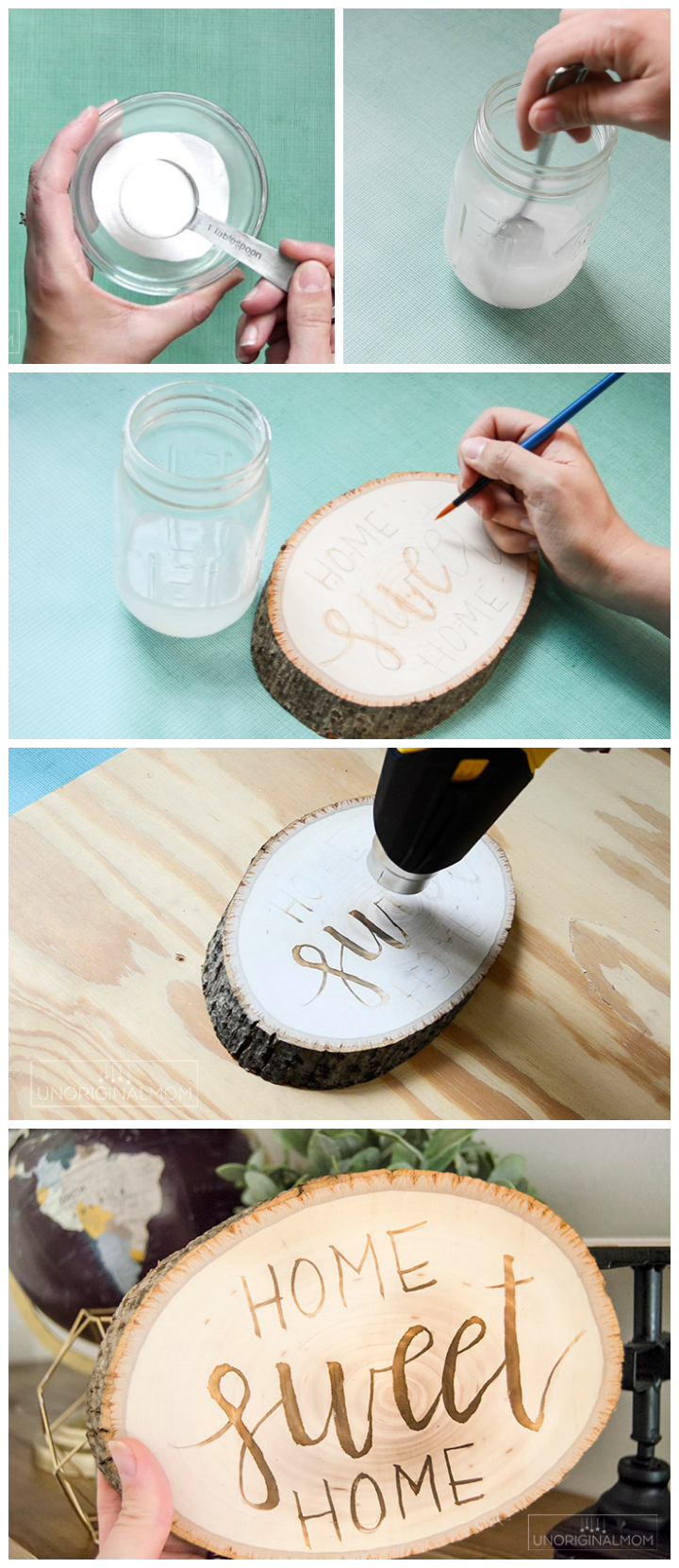 STEP 1 – Mix up your ammonium chloride solution – 1 T. to about 1/2 cup of warm water. Stir until dissolved.
STEP 2 – This is really an optional step, but it's helpful to *lightly* sketch your design with pencil. (A light pencil line won't show through the wood burn, but a darker line will be visible, and you can't erase it afterwards.)
STEP 3 – Use a paintbrush to paint over your design with the ammonium chloride solution. (You could also use a water pen for a bit more control, if you want!) Use a very small amount of solution on your brush at a time – too much can make it run, and there's no way to "undo" where your solution has been painted!
STEP 4 – Make sure your wood is on a heat-resistant surface. (I just used a scrap piece of plywood.) Using a heat gun, carefully heat your design until the brand appears. The longer you hold the heat gun over the design, the darker the brand will be. Don't hold it in one place too long or you may begin to scorch the surrounding wood. I did try a hair dryer to see if it would work, but the temperature was just way too low – I didn't even get a slight burn. You definitely need the heat gun for this process, but they're not terribly expensive…this is the one I picked up at Lowe's for about $20.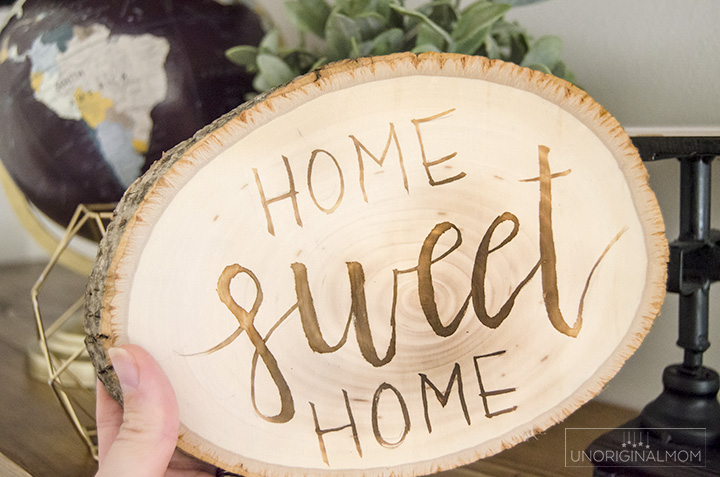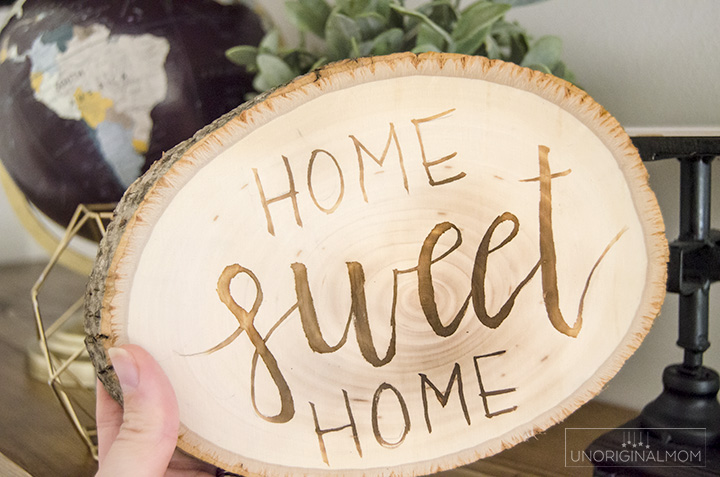 That's all there is to it! Isn't it neat? I love the variation in color and texture you can get with this technique.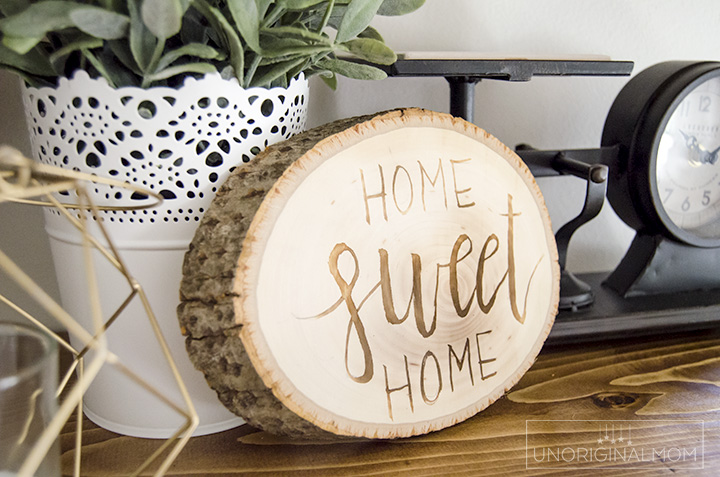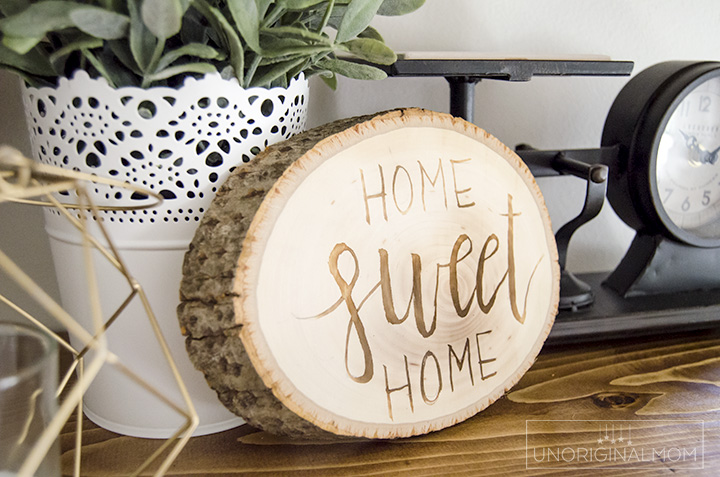 It's a very different result than you'd get with a wood burning tool. I'm excited to try some different methods with this technique!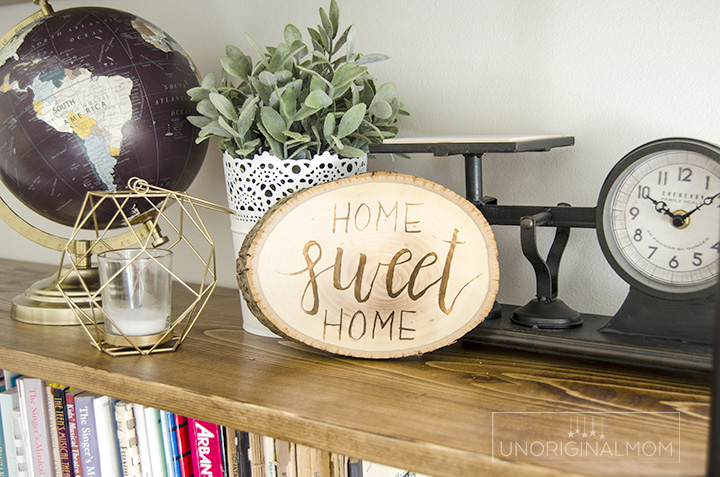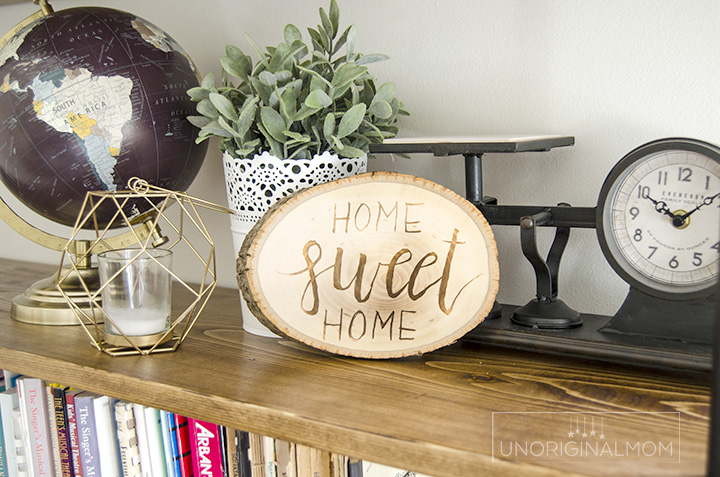 UPDATE – since this video went viral on Facebook a few years ago, several companies have come out with wood burning markers! It looks like they use a chemical solution like this and put it in a marker, so you can have more control over your burn. It's not really meant to be used with stencils as it can bleed, but you can use the marker to write your design onto the wood and then use a heat gun to burn the design, just like I did here. If you're interested, here's a link to one of the markers on Amazon!


Get your copy of my FREE meal planning binder!
Sign up to get a free copy of my meal planning system - an 11 page printable meal planning binder, complete with a pantry inventory, shopping list, and more to help get on top of your menu each week!