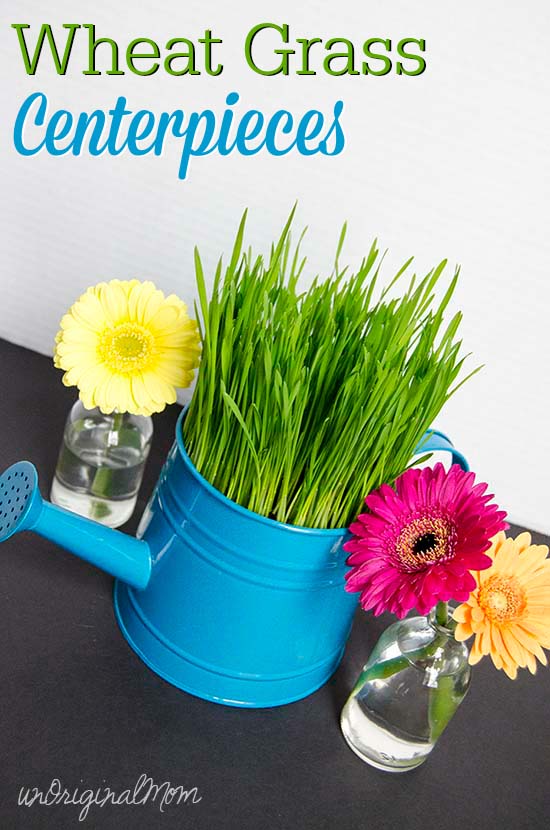 It's time to play a little bit of catch up…I made these centerpieces for the baby shower I hosted back in March!  They were so easy and such a great touch that I knew I wanted to share a tutorial with you…and now I'm finally getting around to it.  #procrastinatorsunite
This was a gender-neutral "Baby Showers bring May Flowers" themed shower for my friend Katie, who had her first baby in May (a beautiful little boy!).  Of course, I DIY-ed lots of elements of the shower, including the invitations and favors which I've already shared with you.  When I came across these colorful little watering cans in the dollar spot at Target, I knew they'd be a perfect addition to the party decor…I just had to figure out how to use them!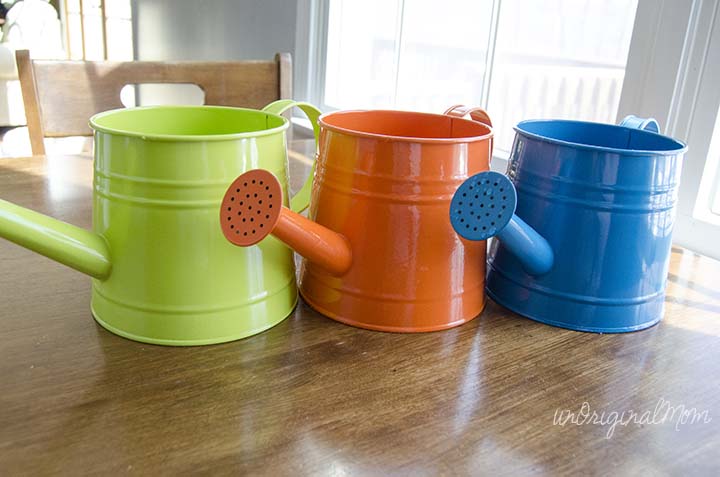 Then I remembered the adorable grass centerpieces that my friend Lisa has done for multiple showers over the years (including this woodland themed shower) and knew that would be the perfect thing to use these watering cans for.  A quick phone call to Lisa gave me the simple instructions, and I went to our local health food store in search of wheat berries (wheat grass seed).  I bought a big bag for just a few dollars, which was much more than I'd need for just 3 pots.
The first thing you need to do is soak your seeds in water for 12-24 hours.  Drain them in a colander an hour or so before you're ready to plant them.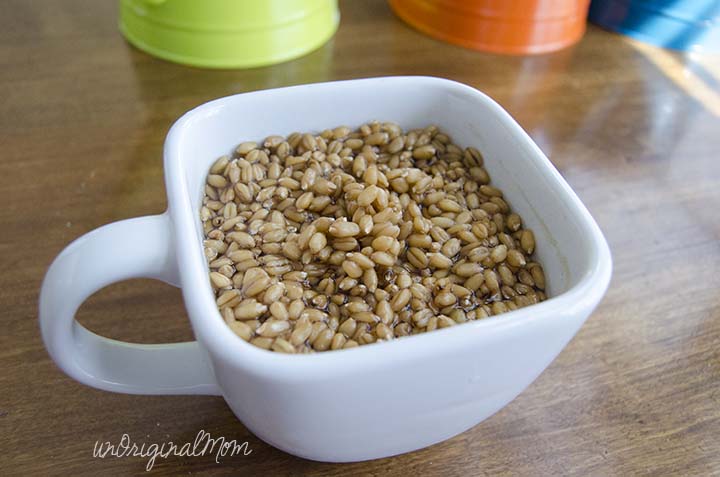 Fill up your pot with potting soil.  I put some stones in the bottom of the watering cans to help with drainage, then filled it up with soil to about an inch or so below the top.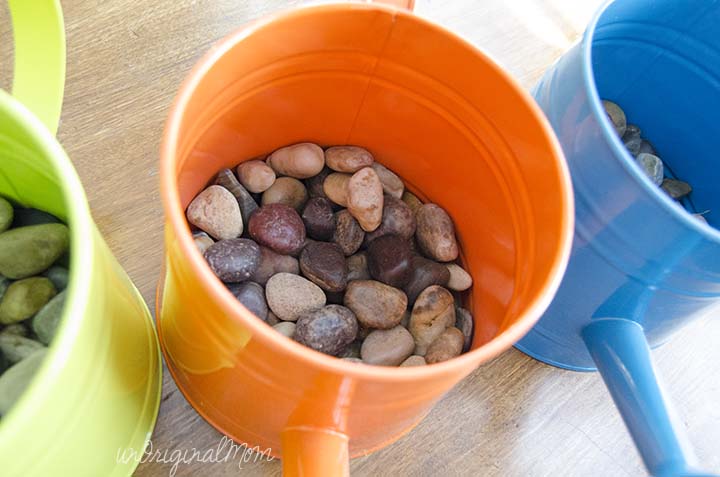 Sprinkle the seeds onto the soil in a single layer.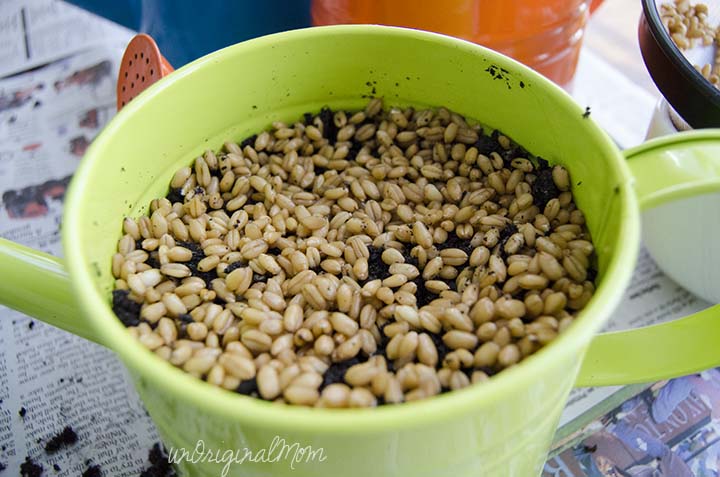 I topped mine with a very thin layer of soil, but I've also read that you can just put a wet paper towel on top instead.  (In fact, there are some tutorials out there that show you how to grow wheat grass without any dirt – just with some wet newspaper or paper towels!)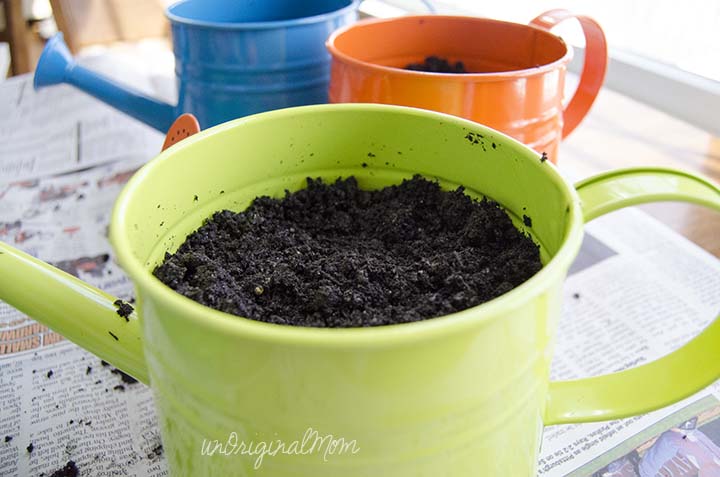 Here's the weird thing – keep your pots out of the sun for the first few days.  They need dark to start sprouting.  I put mine in a closet in the basement.  After 3 days, this is what they looked like – little white-ish green sprouts.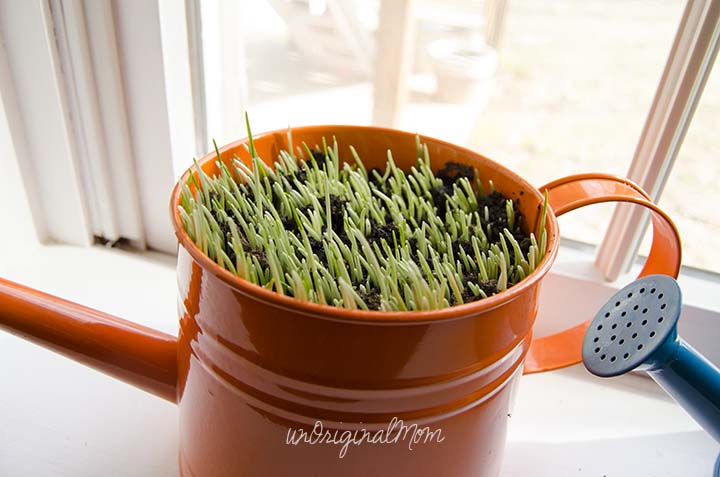 Then I moved them to a window sill – here's what they looked like at around 5-6 days after planting.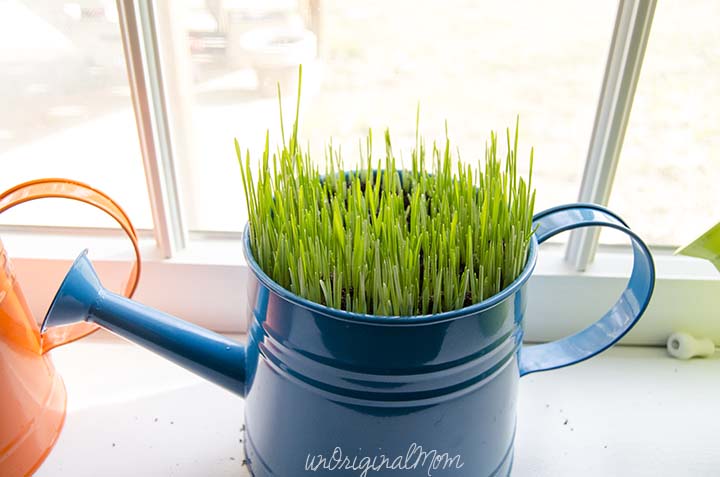 They'll get nice and full and green after about a week!  I read that they only needed about 6 days, but mine were looking their best around the 8-9 day mark.
I love how they look untrimmed and more wild, but if you wanted a more manicured look to your wheat grass you could trim them to be even.  They were such a neat and colorful addition to the shower decor!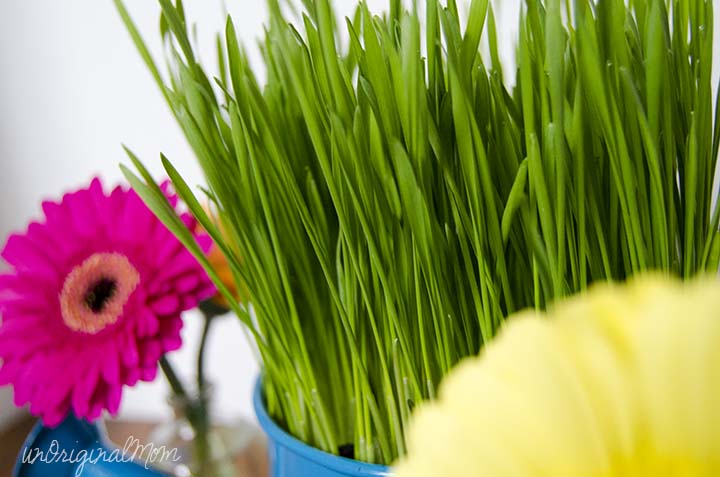 I even used them as props for some blog photography afterwards!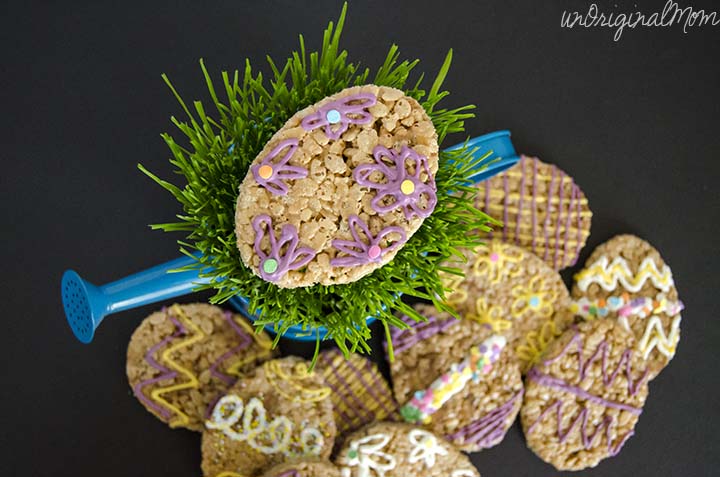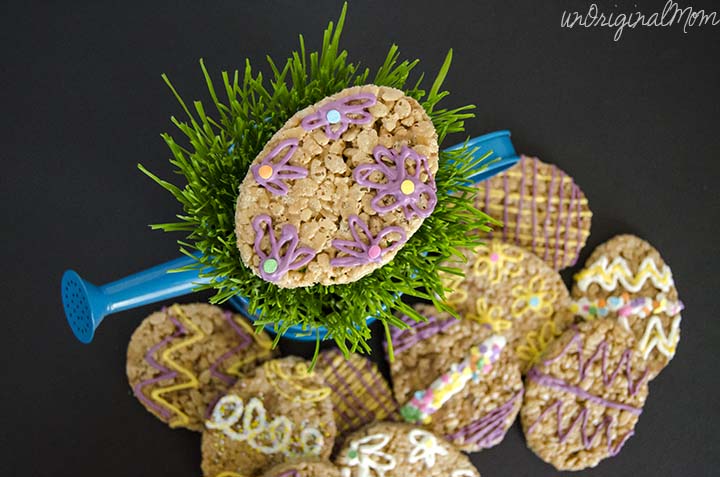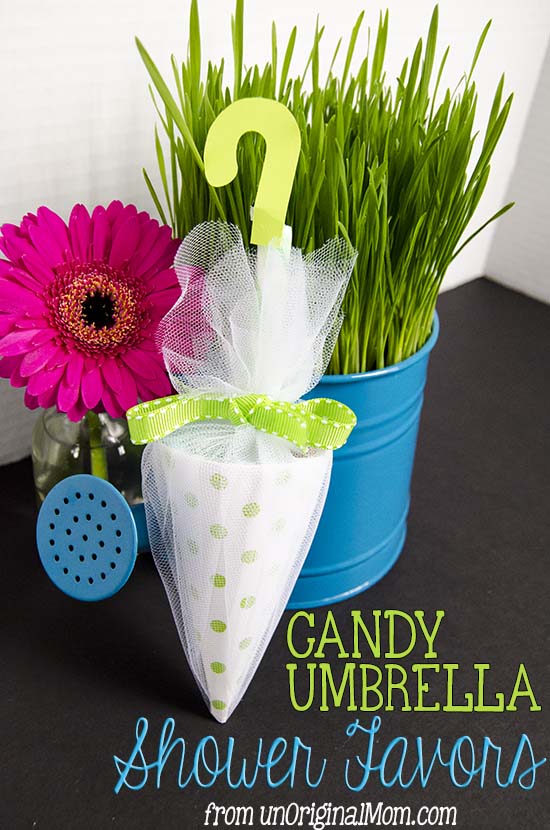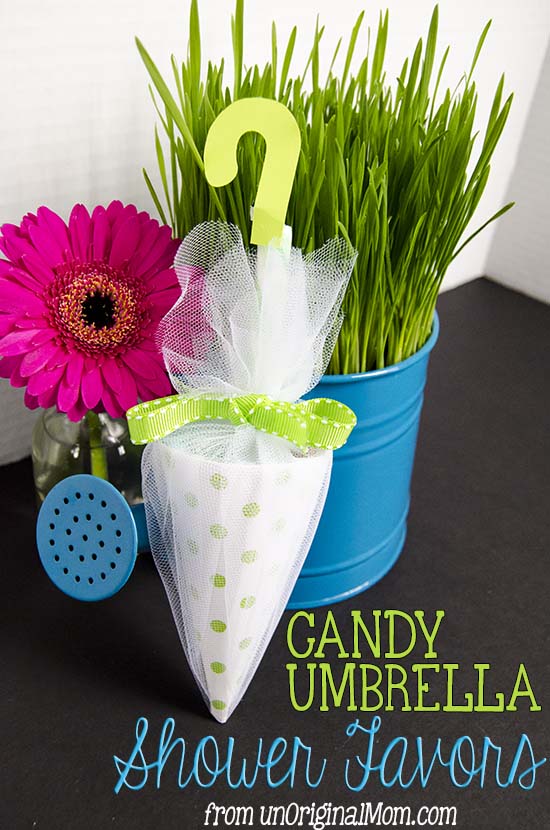 There is so much you could do with these wheat grass centerpieces – grow them in all kinds of fun and unexpected containers (I was originally looking for some tea cups), or depending on your party theme and colors, you could add some flowers, butterflies, ladybugs, bumblebees…anything!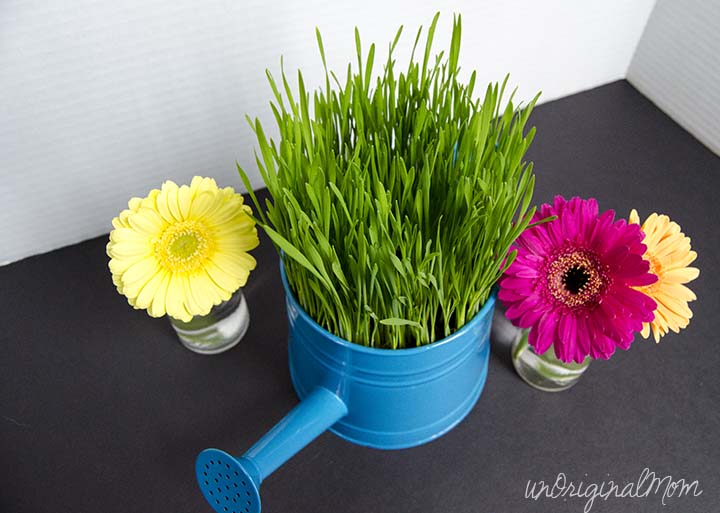 And if I can grow them and not screw it up, anyone can!
Happy party decorating!




Get your copy of my FREE meal planning binder!
Sign up to get a free copy of my meal planning system - an 11 page printable meal planning binder, complete with a pantry inventory, shopping list, and more to help get on top of your menu each week!