This is a sponsored post written by me on behalf of Stride Rite. All opinions are 100% mine.
My daughter is going to be 3 in July (already?!?) and of course she has been loving the summer weather we've been having lately.  So I decided it would be fun to put together a little "photo essay" on what the average 3-year-old (or at least MY almost-3-year-old) likes to do around the yard in the summertime:
Play in the grass.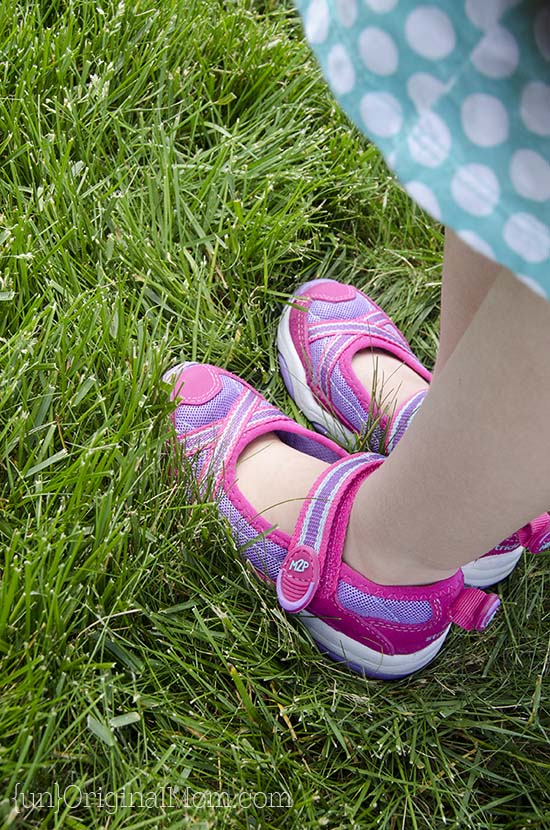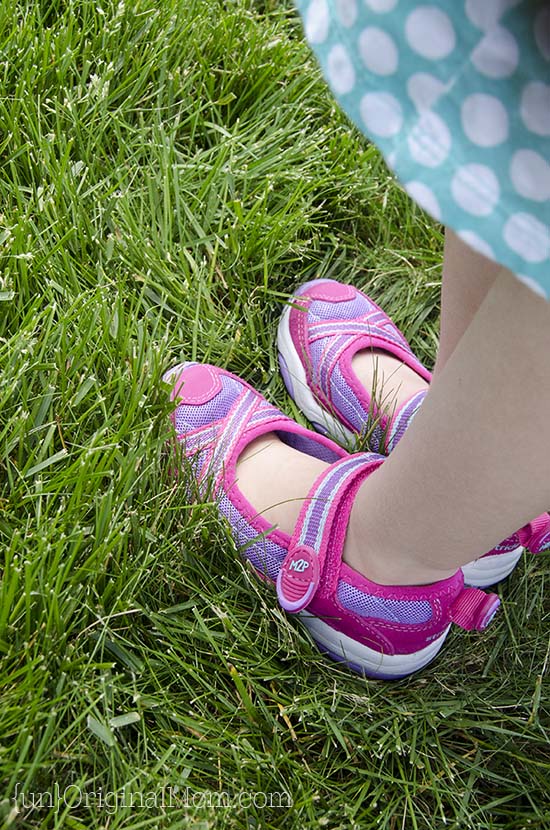 Play in the dirt.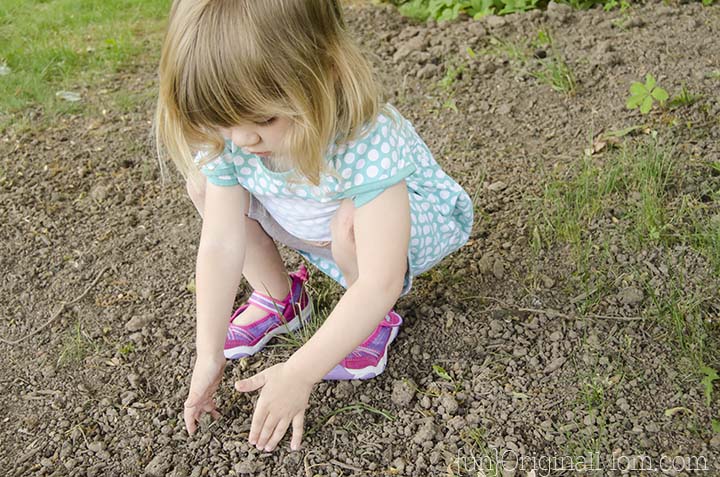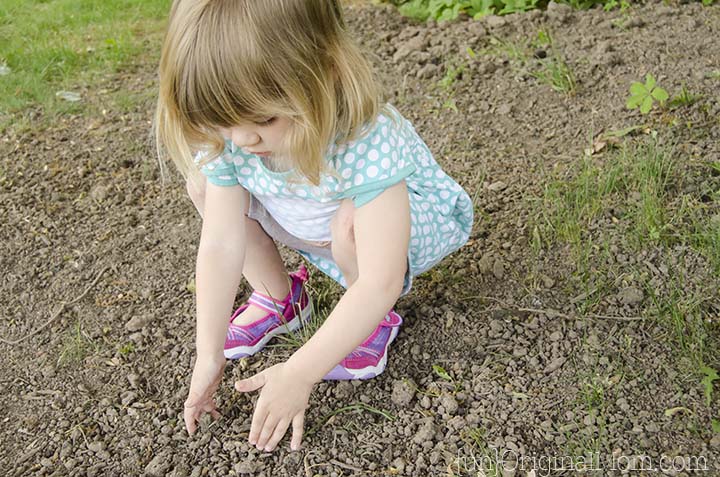 Play in puddles.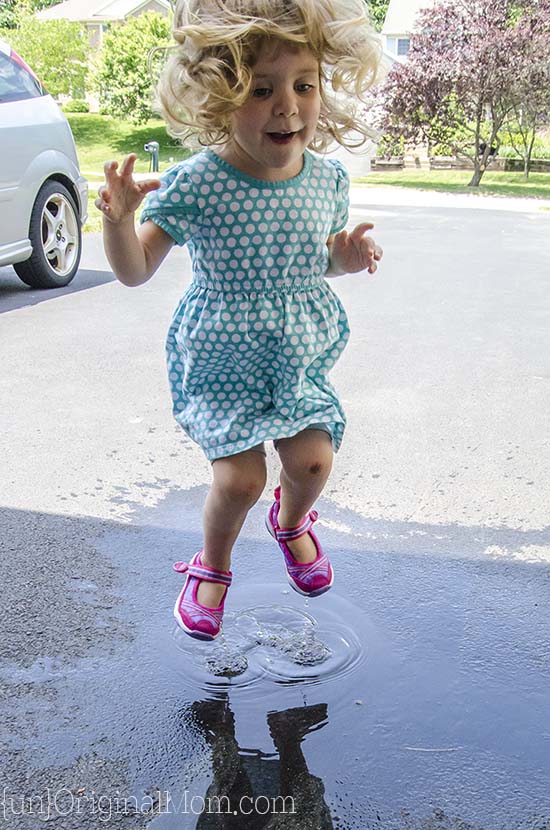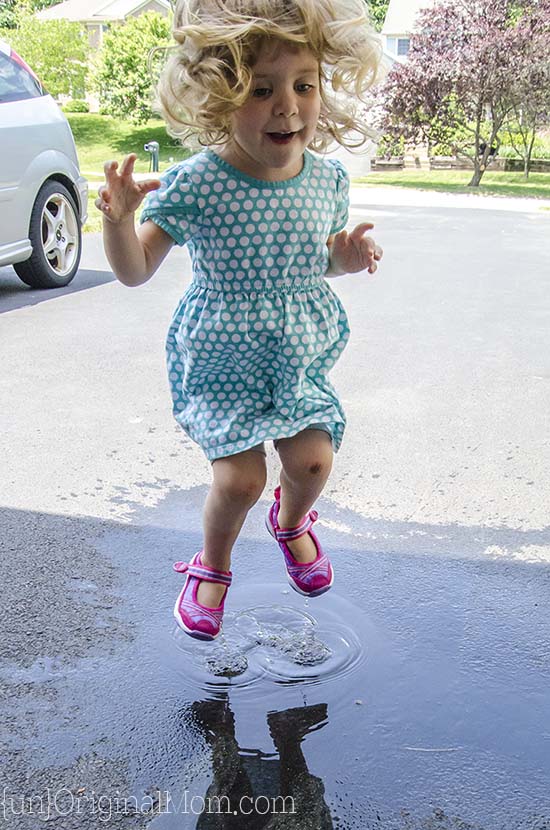 Play outside as much as possible.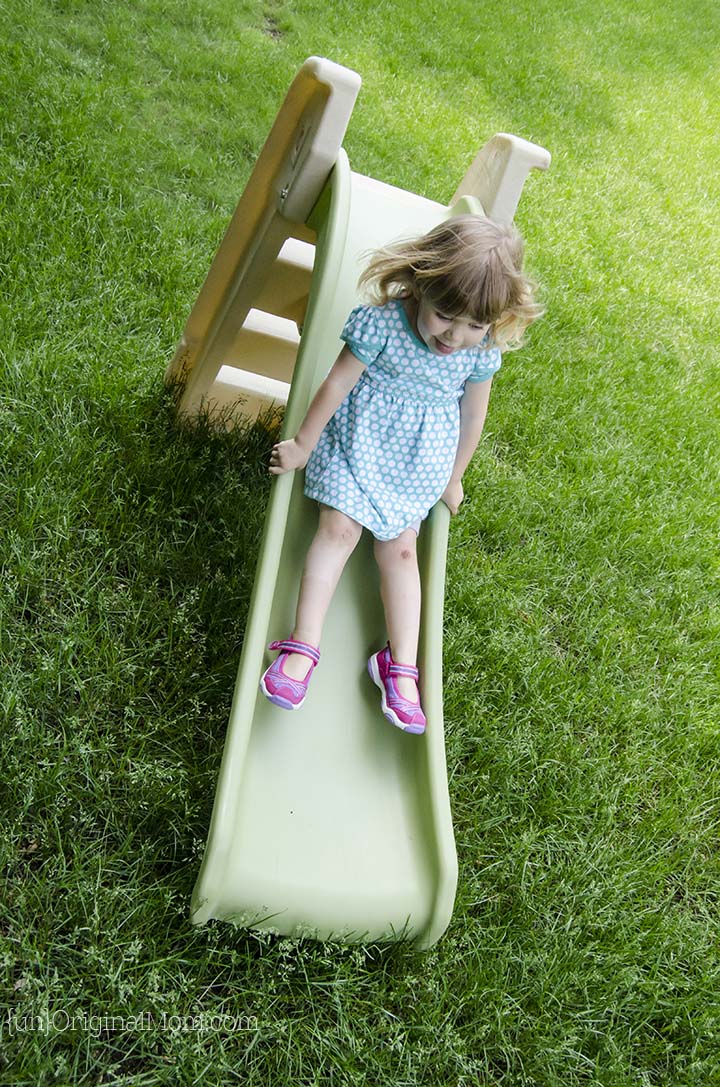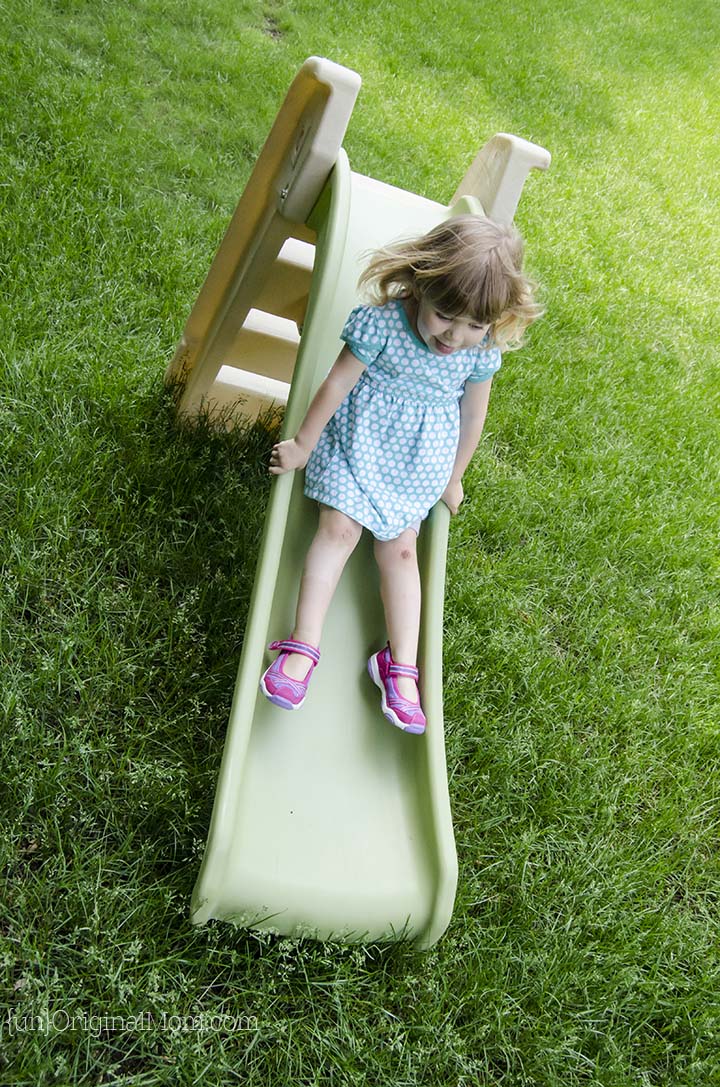 Be independent.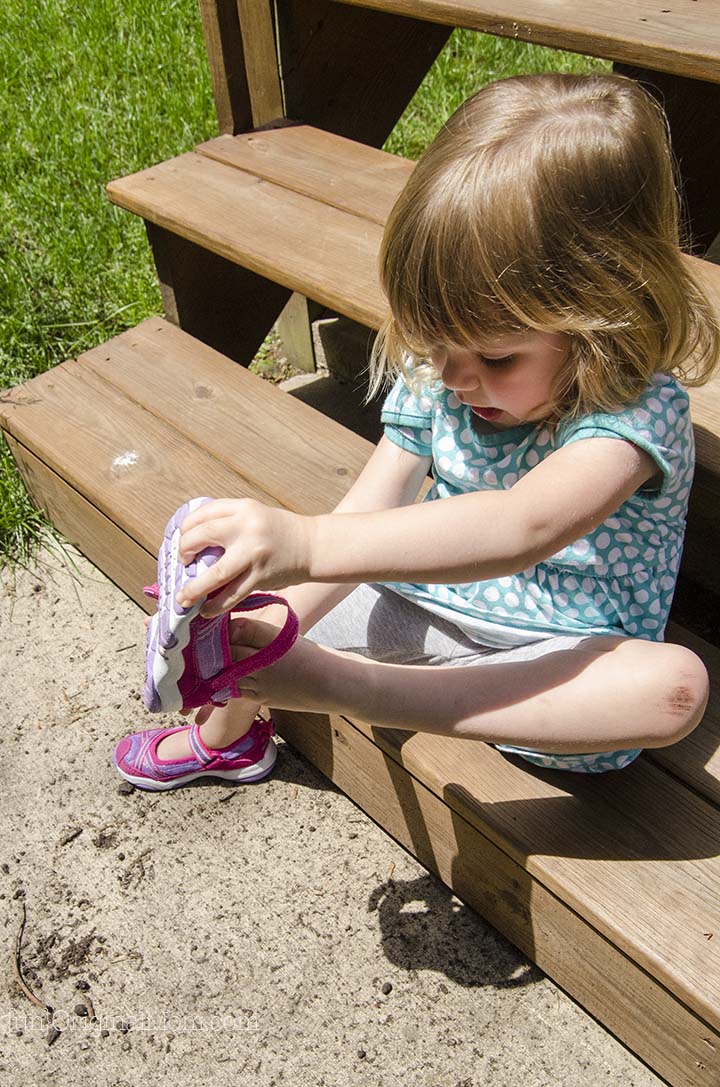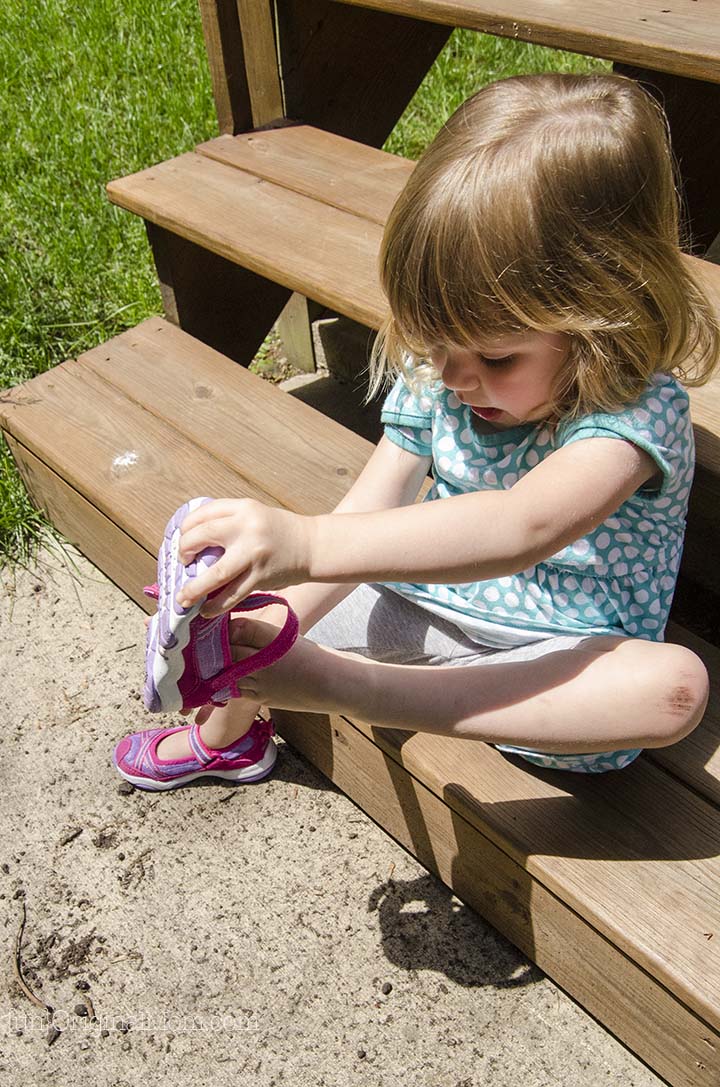 Run.  Really fast.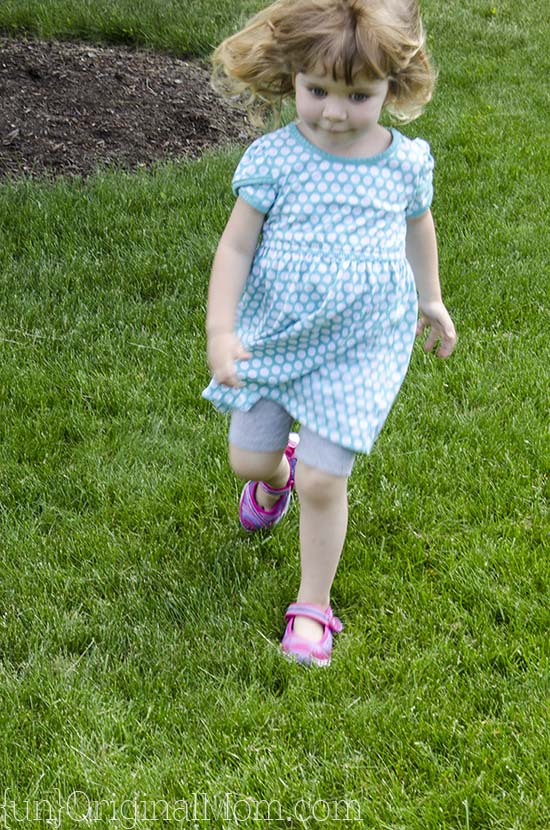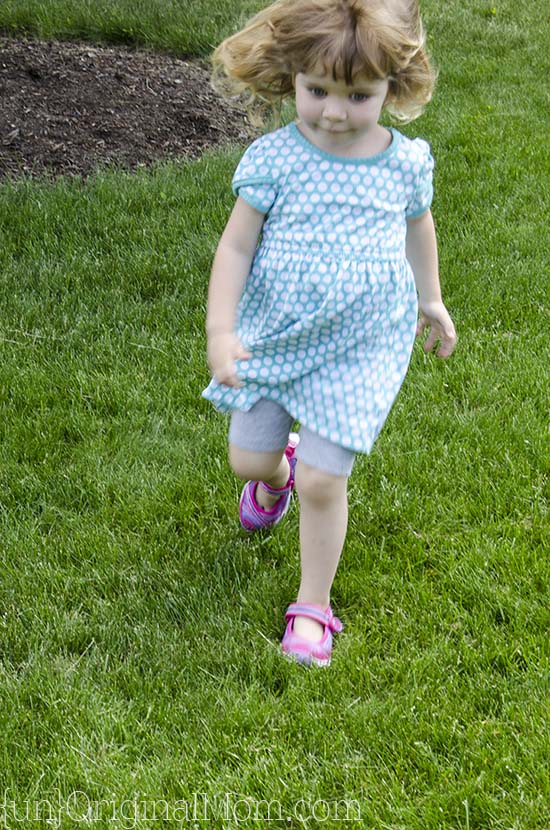 You'll notice she's sporting a cute new pair of shoes for our little "photo shoot."  (Yes, I staged the puddle shot.  And she was ecstatic.  I may have created a monster…"Mommy, can you make another puddle for me to jump in?")  Anyway, I've always loved Stride Rite sneakers…I can honestly say that when I'm shopping for sneakers for her, I buy exclusively Stride Rite.  No ifs, ands, or buts about it – they make great shoes.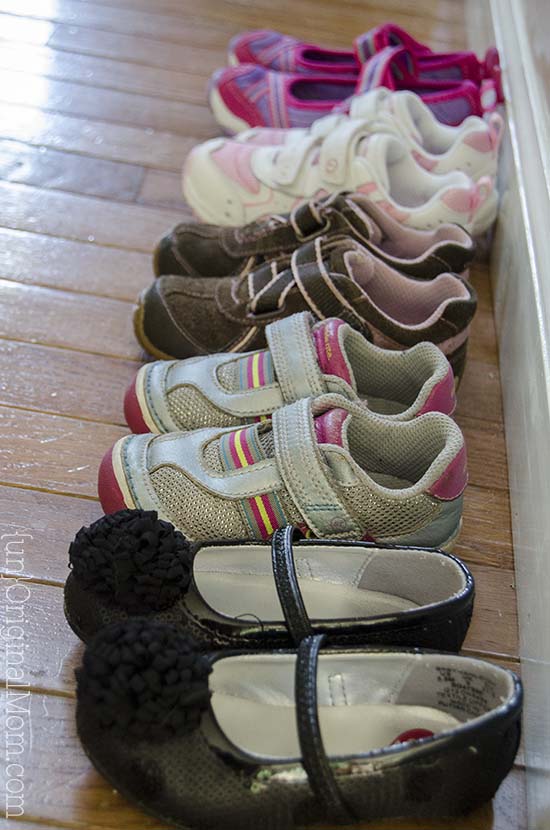 But I just recently discovered their Made 2 Play Collection of shoes, which are perfect for a 3 year old in the summertime.  Machine washable, durable (reinforced toe for extra durability), dirt-shedding soles, memory foam insole, and an anti-stink lining.  Yes, please!  Plus they have a "grip & go" strap on the back that makes it easy for kids to put on and take off shoes by themselves.  Seriously, it's like Stride Rite designed these shoes just for my kid.  And you know they're great shoes, since everywhere you look online they consistently get 4.5 and 5 star reviews from moms like you and me.   
And I'm loving this little "Mary Jane" sneaker design – since my daughter is demanding to wear a dress every day, they work perfectly with her little casual play-clothes-dresses.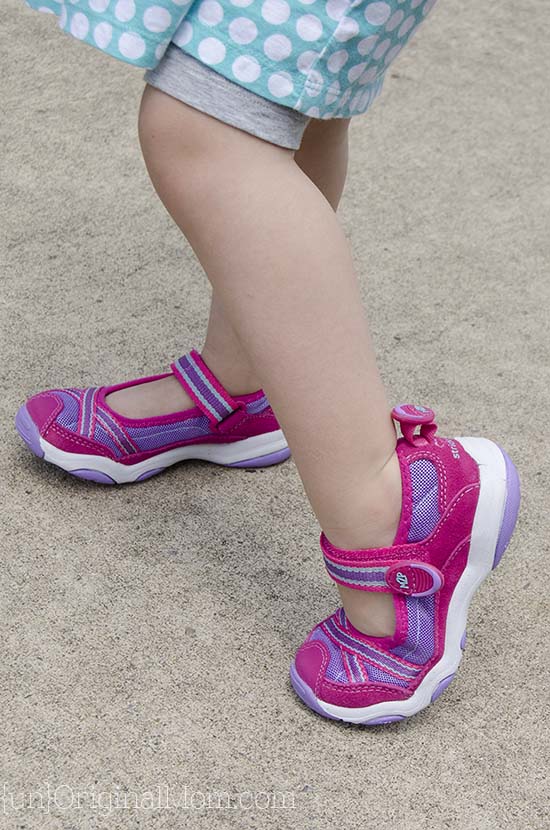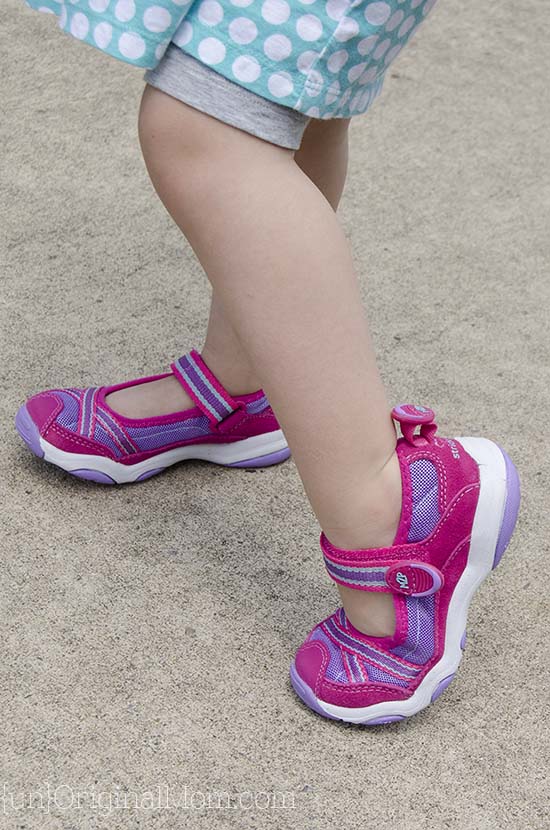 They've got lots of different styles – check out Stride Rite Made 2 Play for girls and Stride Rite Made 2 Play for boys online, or use the handy store locator on their website to find a store near you and see the shoes in person.   Here's the best part – for the entire month of June 2015, unOriginal Mom readers can get 20% off Made 2 Play shoes at Stride Rite online with my code – INSPIRED20.   
Find out more about Stride Rite by visiting them on Facebook or Instagram!
What is summer like to your child?  Anything like my little girl?


Get your copy of my FREE meal planning binder!
Sign up to get a free copy of my meal planning system - an 11 page printable meal planning binder, complete with a pantry inventory, shopping list, and more to help get on top of your menu each week!