I'm excited to have my friend Holly from McCall Manor guest posting for you today while I am enjoying time with my new baby.  (Those of you with crazy-good memories will recall she visited unOriginal Mom back in September as well with a great tutorial on creating keepsake jewelry out of foreign coins!)  She's here to share some expertise with you on how to style a bedside table – and I'll let you in on a little secret, I am TERRIBLE at home decor things like this so I found her ideas to be really practical and smart – I know you'll enjoy it!
———————————–
Hey lovely people!
I am so thrilled to be joining in the baby fun over here at UnOriginal Mom.  Meredith didn't want you all to get bored while she was settling in with the new little one and asked me to chat with you all for a bit.
I am thrilled to get to share with you all again.  Last time, we talked about jewelry made from foreign coins.  Remember?  I knew you would!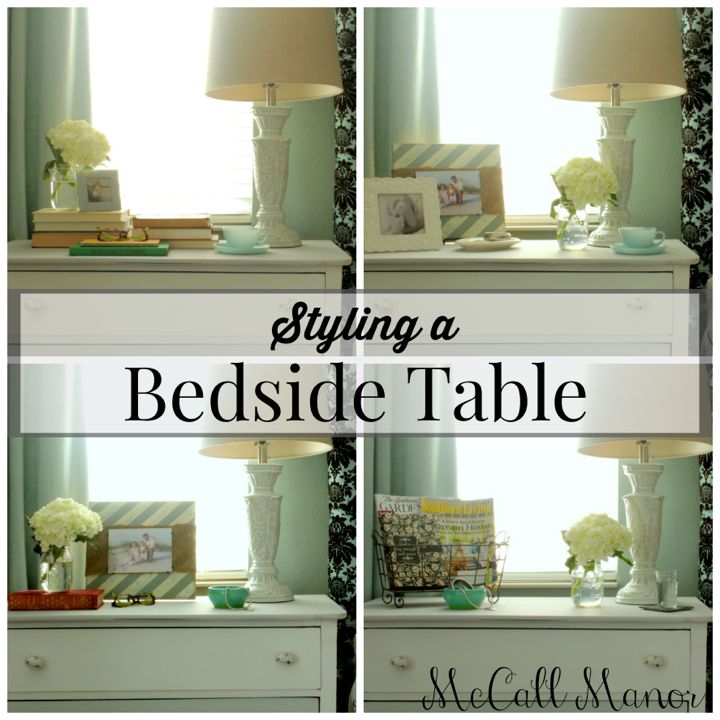 On my brain today: furniture.
I LOVE FURNITURE.
It is my medium of choice as a wanna-be artist. I love to paint it, strip it, stain it, rearrange it, find it on the side of the road, etc.
But what I don't love about furniture—styling it.
Styling items on a horizontal surface is one of my LEAST FAVORITE things to do.
Can anyone out there relate?
Playing with size, scale, shape and texture can be a little annoying.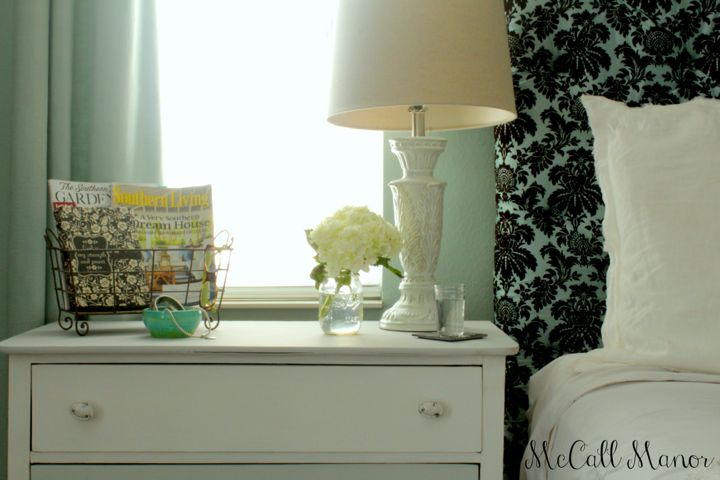 Begin by determining what you need in a space.  Clear the clutter and only keep what you need.  Then find some pretty 'containters'.  I need something to put my rings in at night, so I got a cute little bowl that my daughter made and keep it close.  Magazines kept in a basket (along with my 'readers') are the perfect way to wind down.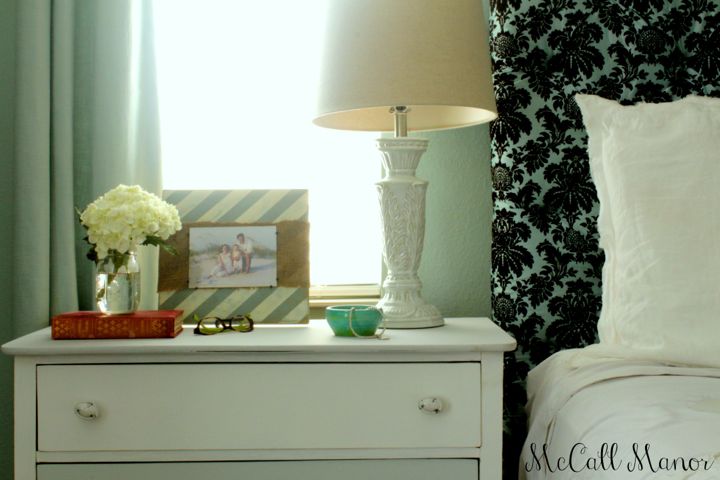 If that is too much clutter for you, take away the container of magazines/books and just keep the book you are currently reading and bring in a large-scale frame to add some interest.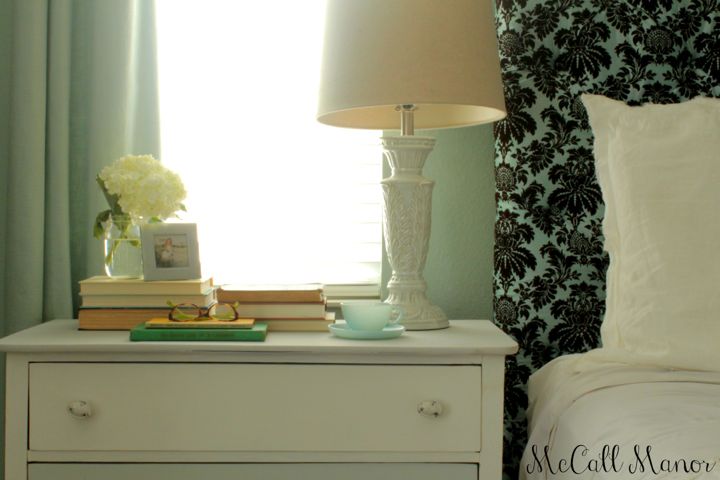 I love the look of stacked books.  These are old books that I turned around (the spines are all sorts of colors and it was too distracting) and stacked in random heights.  I truly think that stacked books can warm up any room.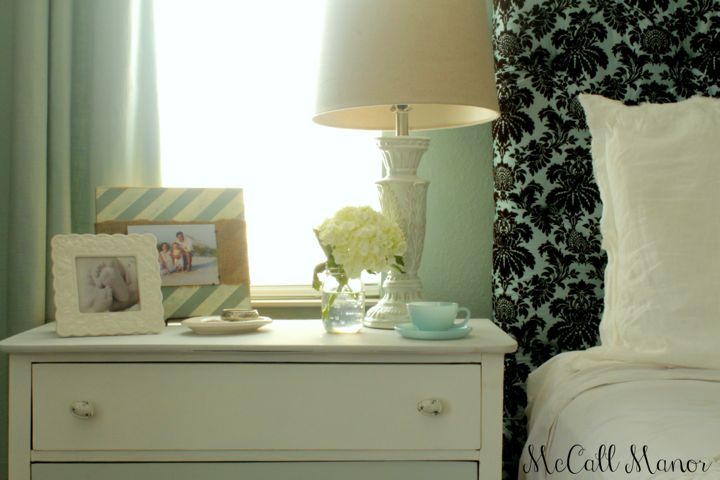 Not a bedtime reader?  No problem, just switch out the books for a grouping of frames.  Notice the different heights and sizes of frames that I used.  This gives your eye different levels to bounce around on.
Did you notice the common factor?  Yes!  The flowers. A sweet friend of mine brought them to me and I couldn't leave them out.  Fresh flowers are the best accessory for any bedside table.
I hope you all have enjoyed playing around with styling today.  I'm worn out from thinking about horizontal spaces!
Blessings,
~Holly
Be sure to follow Holly via Pinterest, Facebook, Twitter, or Instagram…or stop by her blog for even more inspiration!


Get your copy of my FREE meal planning binder!
Sign up to get a free copy of my meal planning system - an 11 page printable meal planning binder, complete with a pantry inventory, shopping list, and more to help get on top of your menu each week!