I received product and compensation from Mead Johnson Nutrition to create this post written by me. All experiences and opinions expressed in this post are my own and not those of Mead Johnson Nutrition. You can contact Mead Johnson Nutrition with product related questions or comments toll free at 1-888-777-3395.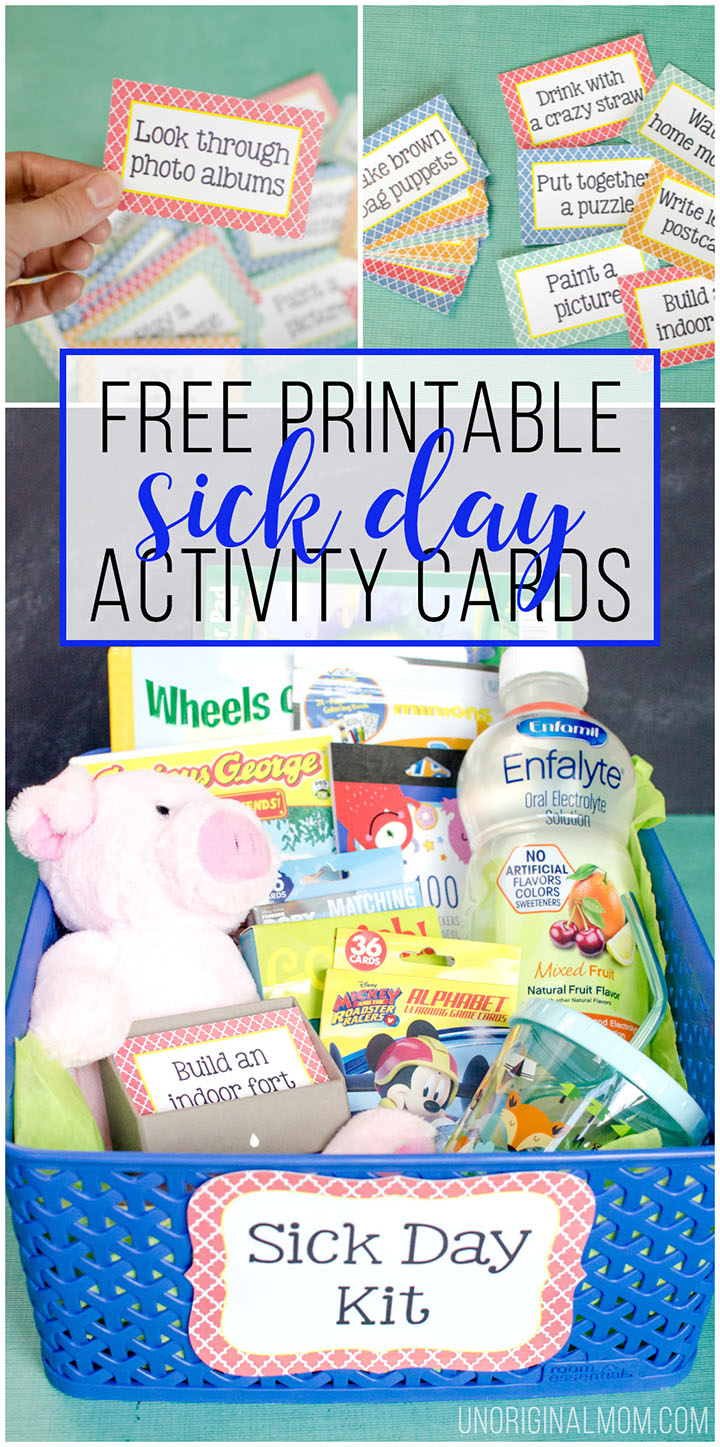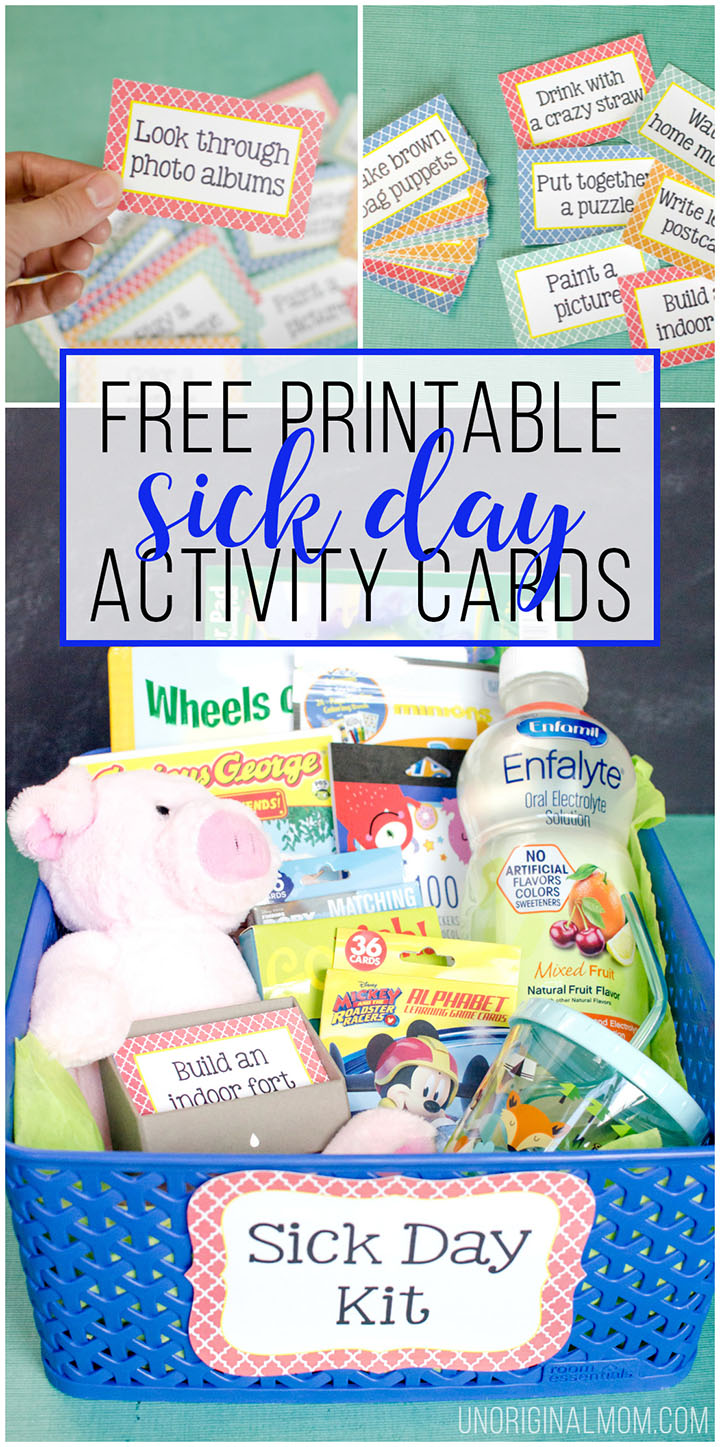 Back-to-School season is well upon us…and with it, the spread of germs. Joy. As hard as we moms try to keep our kiddos from getting sick, it's still wise to prepare for the inevitable sick day or two (…or ten!) through the fall and winter.  My daughter started Kindergarten this year, and I'm sure she'll be bringing home all kinds of fun germs through the year to share with her little brother, who is home with me. That's why I put together a little "Sick Day Kit" to have on hand – there's nothing worse than having to make a run to the store with a sick kid!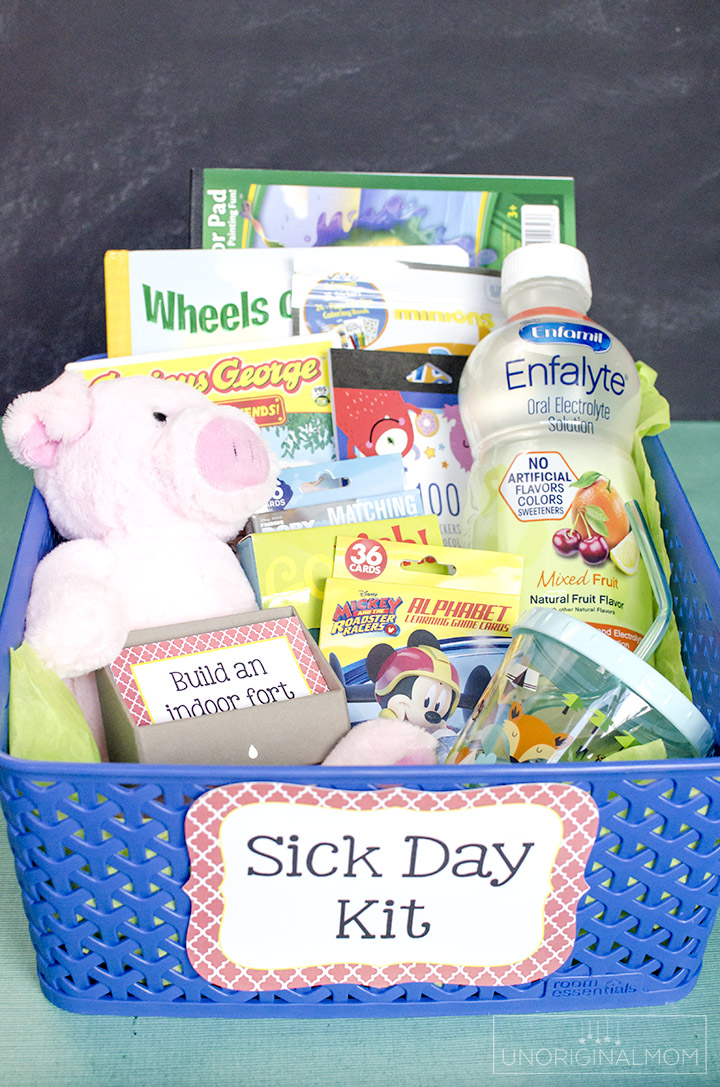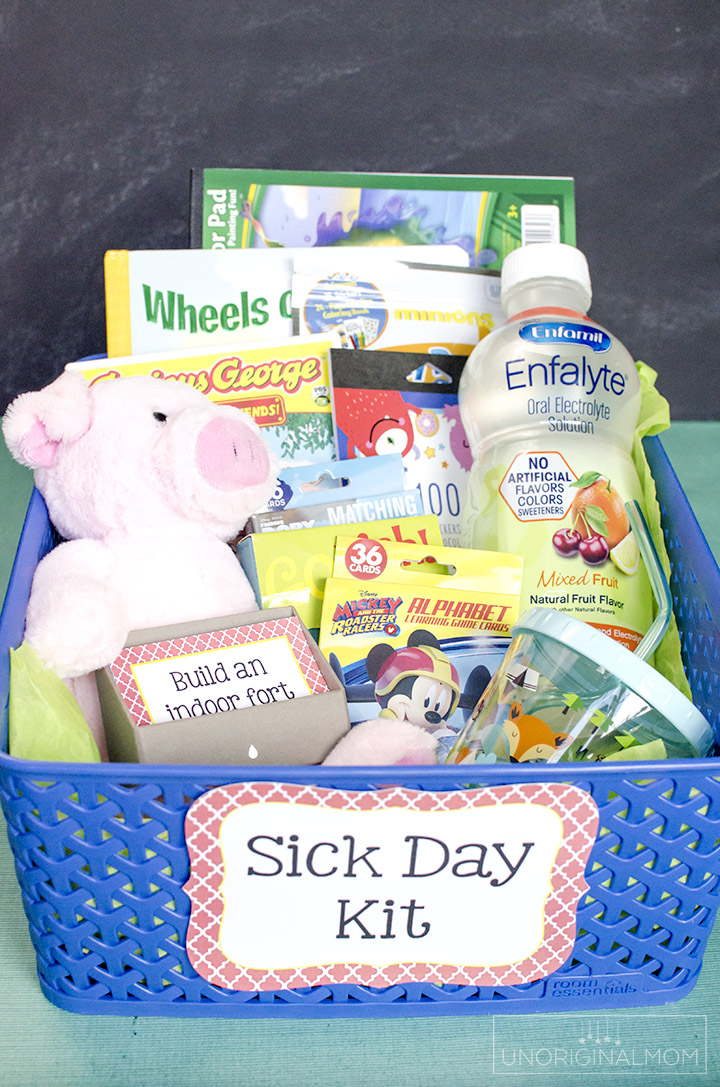 The first thing I added to my two year old's Sick Day Kit was Enfamil® Enfalyte®.  Toddlers are not fun when they're sick, especially with a tummy bug. In addition to the illness, little ones are especially susceptible to dehydration, because their small bodies lack the ability to store fluids. (You can read more about dehydration symptoms here.) Enfalyte (from the maker of Enfamil®) is designed to replace electrolytes and water lost with tummy bugs. I like it because it has no artificial flavors, colors, or sweeteners, and it's been trusted by hospitals for over 25 years. It comes in two flavors – Cherry Splash and Mixed Fruit. Find more information about Enfalyte here! Of course, you should watch your child carefully and seek medical attention right away if he/she shows any signs of severe dehydration.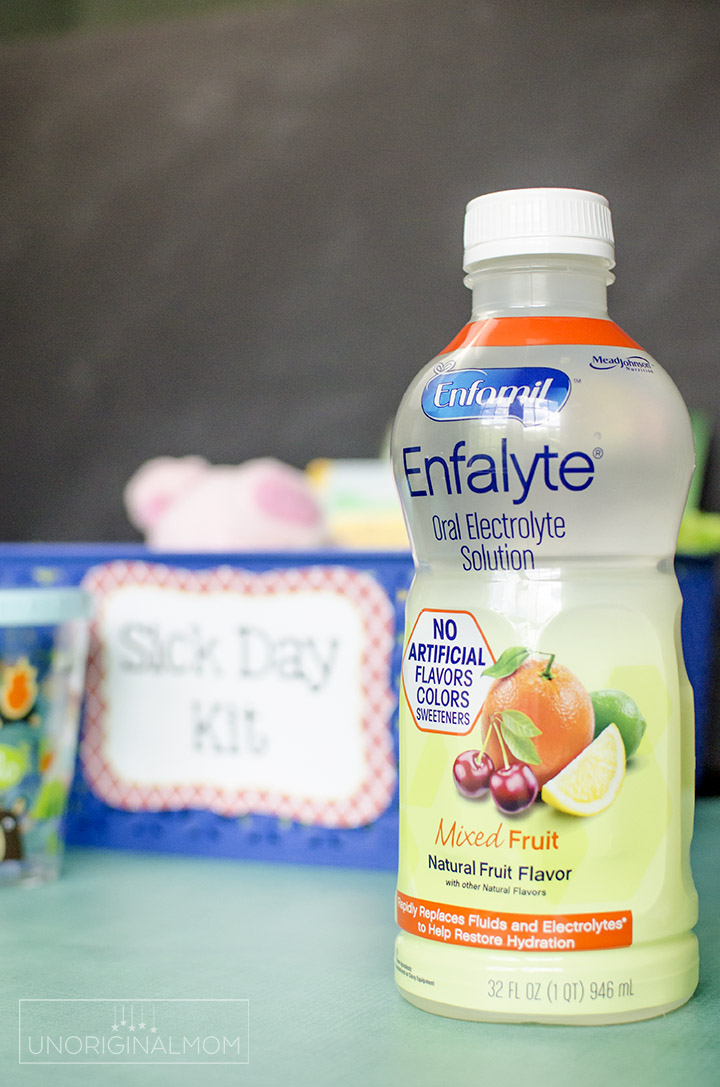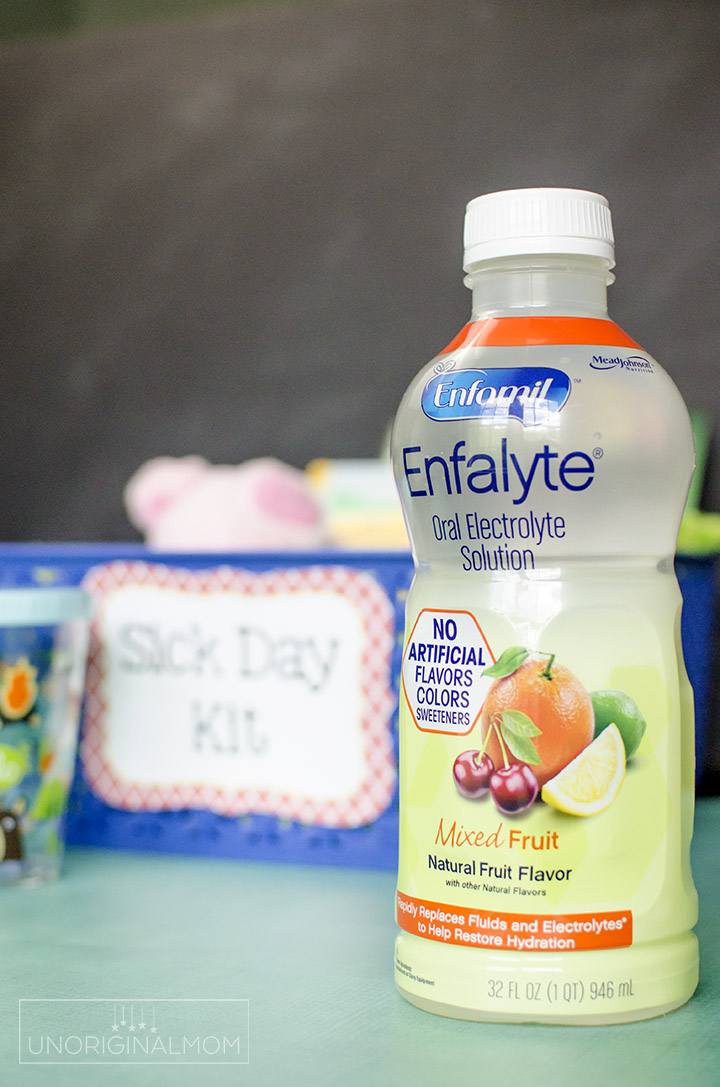 I also added some activity books, stickers, card games and flash cards, a book, special cup, DVD, and a super soft snuggly stuffy toy. I picked up a few things from the store but mostly just shopped my house for these thing – by putting them away and only getting them out on a sick day, that makes them extra special.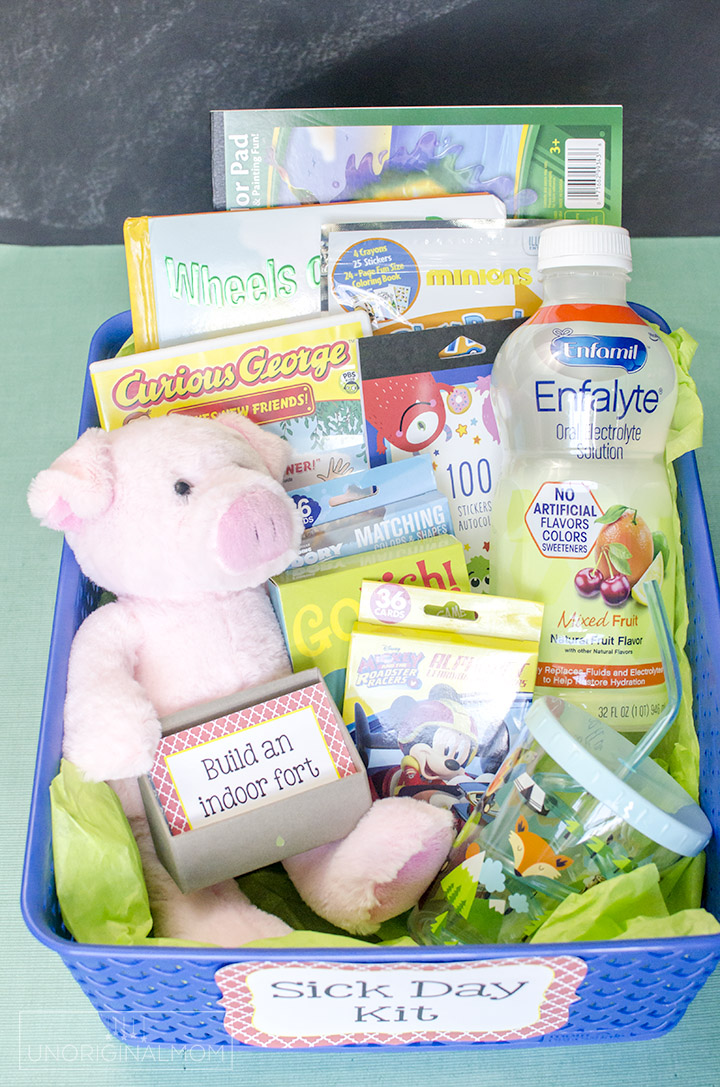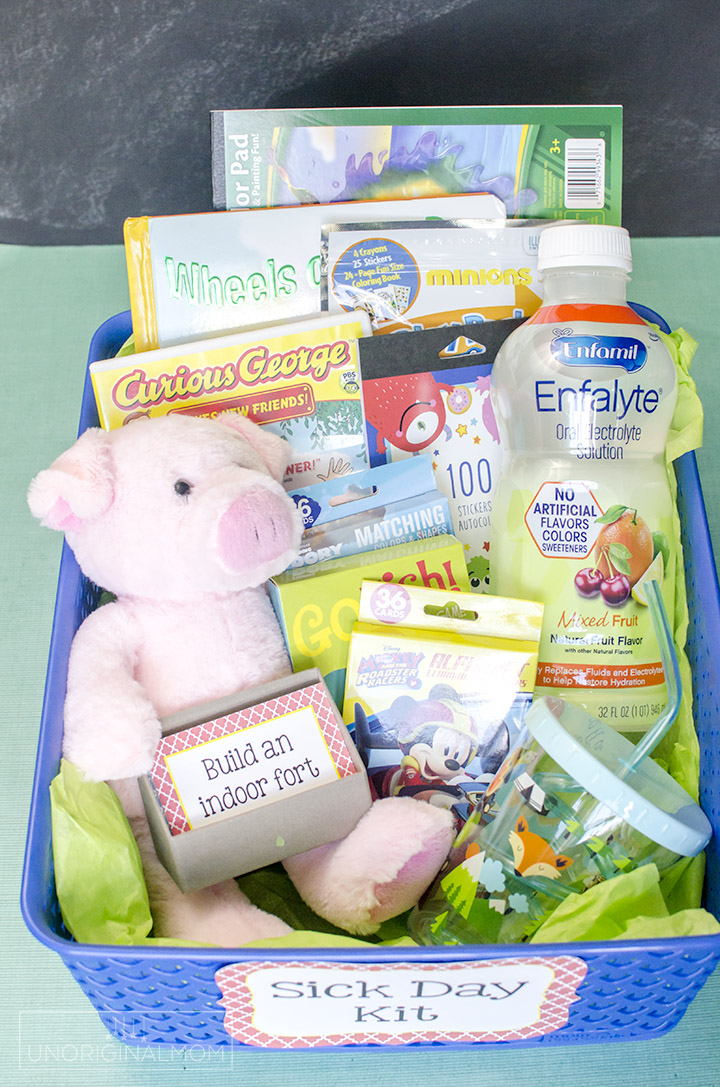 Toddlers can also be really difficult to manage when they're sick – they either don't want to sit still and rest even though they're sick OR all they want to do is sit still because they're feeling crappy, but then they get bored. Either way, being home on a sick day (or, worse, multiple sick days in a row) with a small child is hard. For that reason, I created some printable sick day activity cards to help guide the day a little bit. There are 24 cards with ideas for a low-energy activities that you can do while snuggled on the couch or sitting at the table or on the floor. Perfect for keeping your little one entertained and maintaining your own sanity!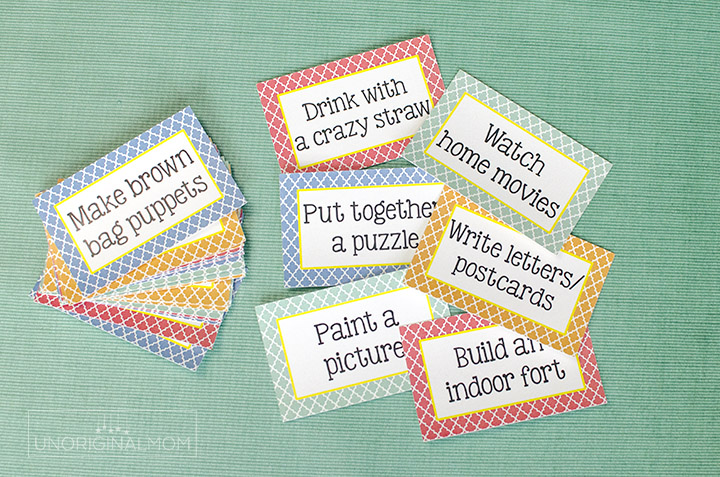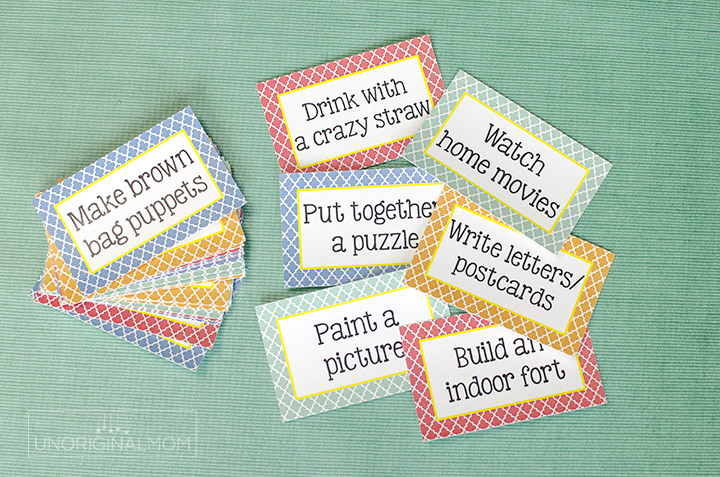 To encourage your kiddo to keep drinking, I included a "drink through a crazy straw" activity card, too. I found a cute cup with a fun straw that I stuck in my sick day kit along with the Enfalyte.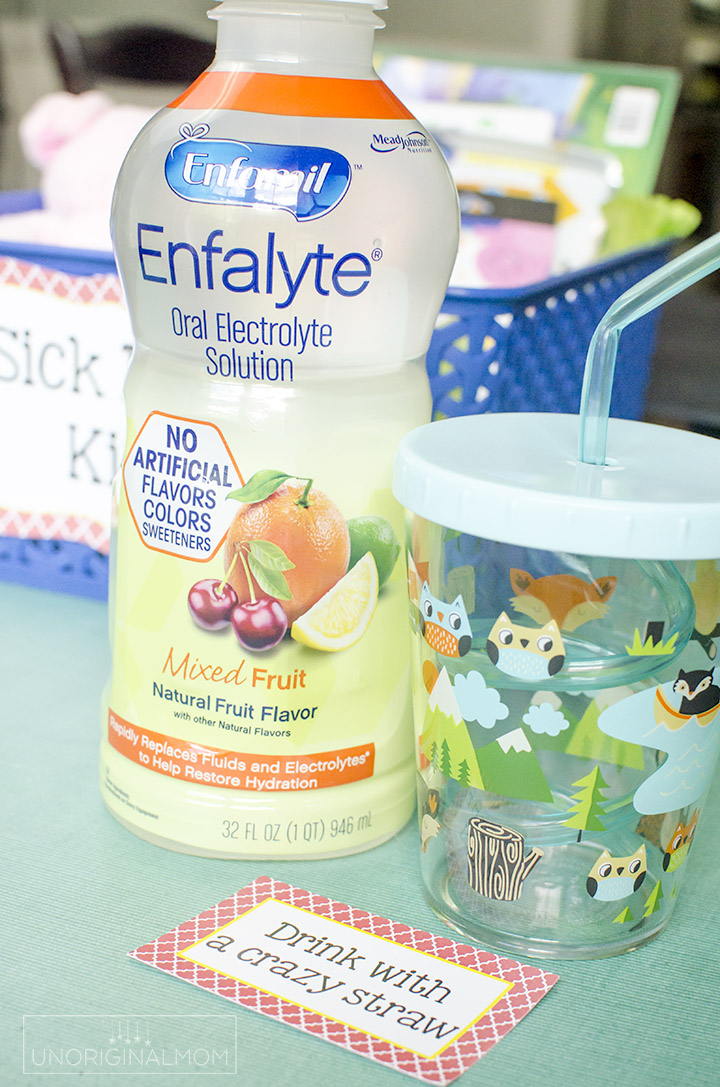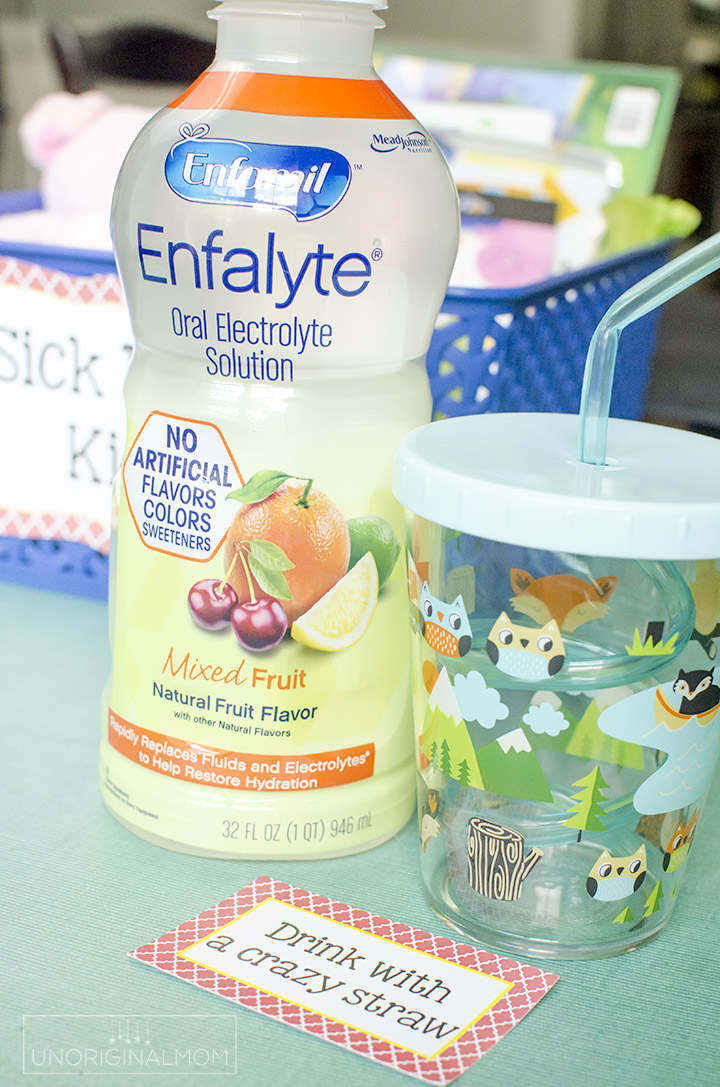 You can download the PDF of sick day activity cards here. (There's a blank page of cards, too, so you can handwrite your own ideas if you'd like!) Psst – if you're a Silhouette user, you can grab the cut file to print-and-cut your cards in my Silhouette Library!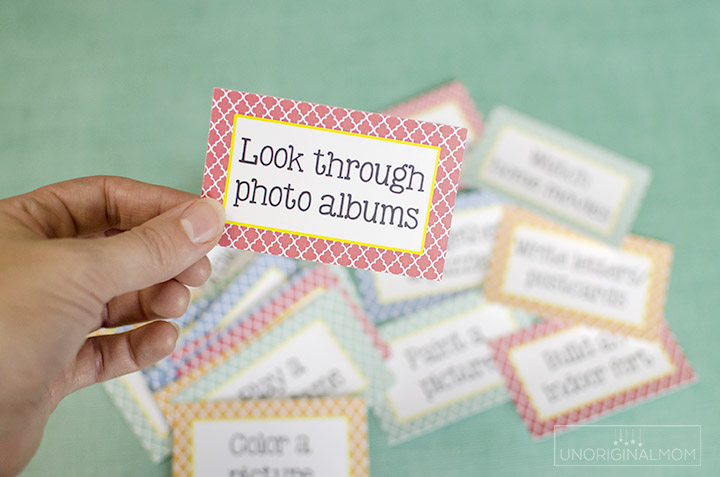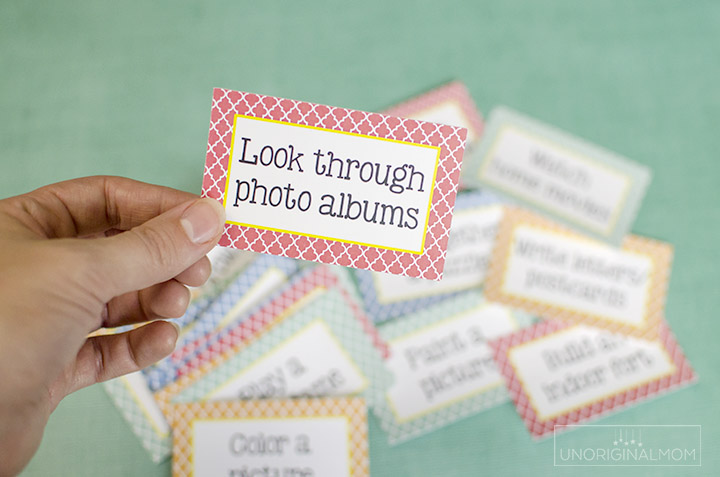 Here's hoping you don't have a need for a sick day kit this year…but if you do, I wish your little one a good day of snuggling and a speedy recovery!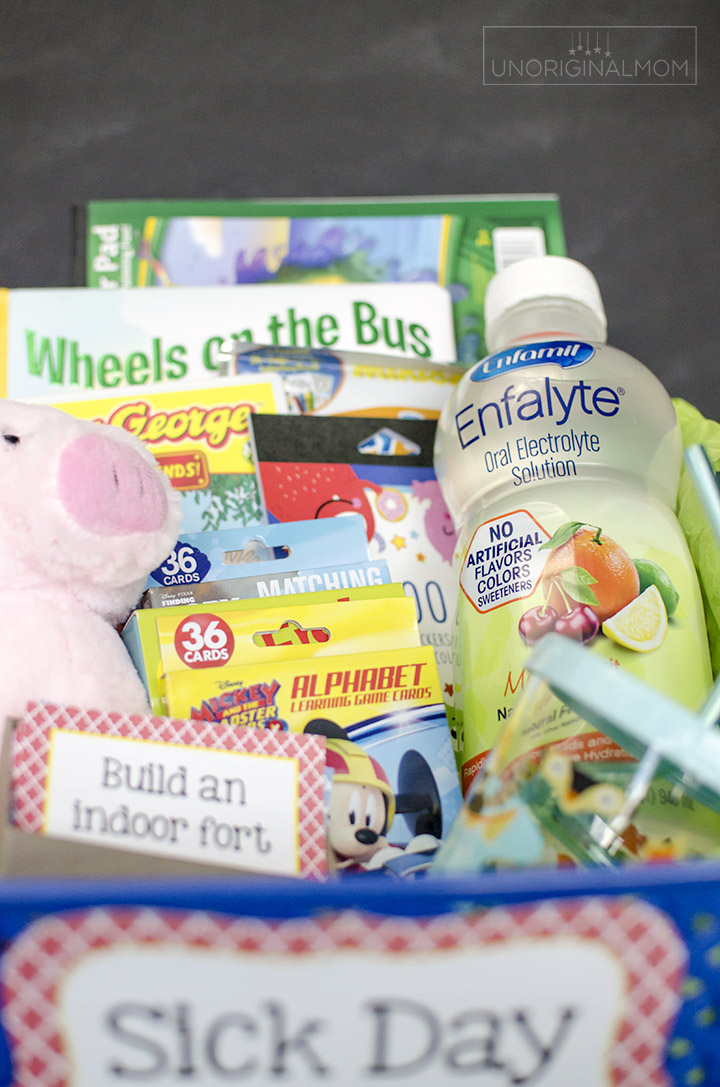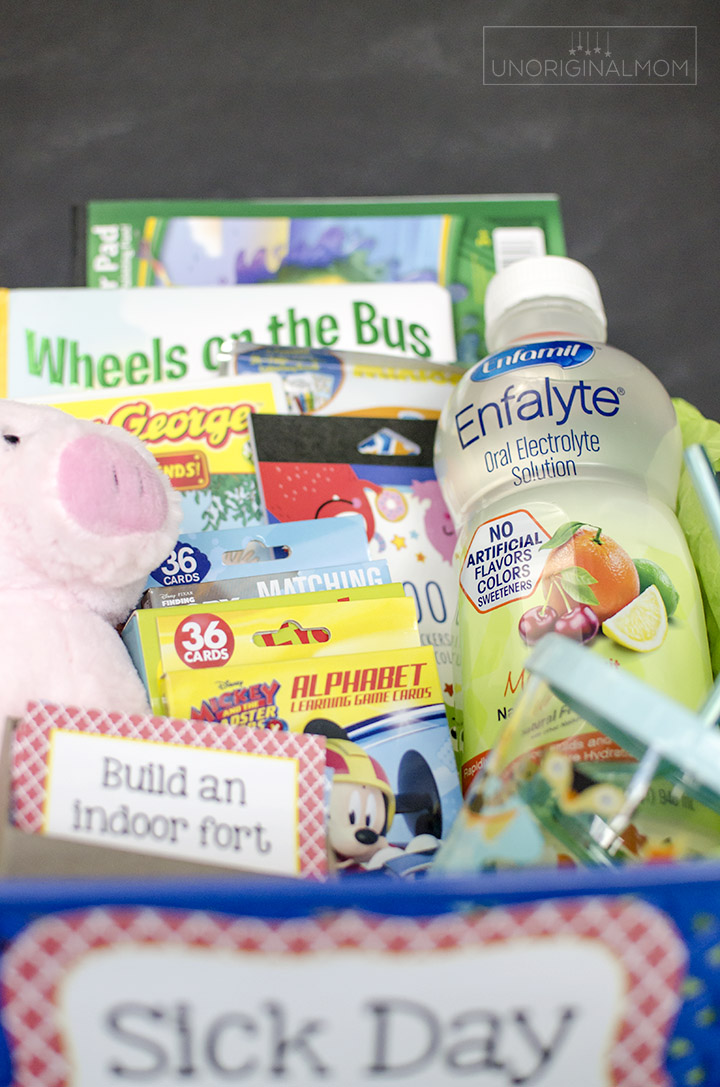 This is sponsored by Enfamil® Enfalyte® Oral Electrolyte Solution.



Subscribe to unOriginal Mom via email and get instant access to my library of FREE Silhouette Studio & SVG cut files - exclusively for email subscribers. Plus there's a new file added every month!