This shop has been compensated by Collective Bias, Inc. and its advertiser. As always, all opinions are mine! #AnySnackPerfect #shop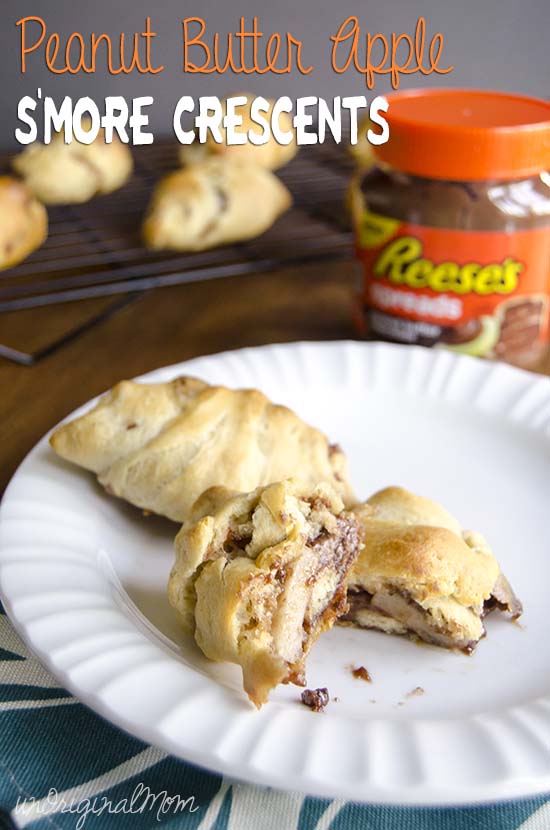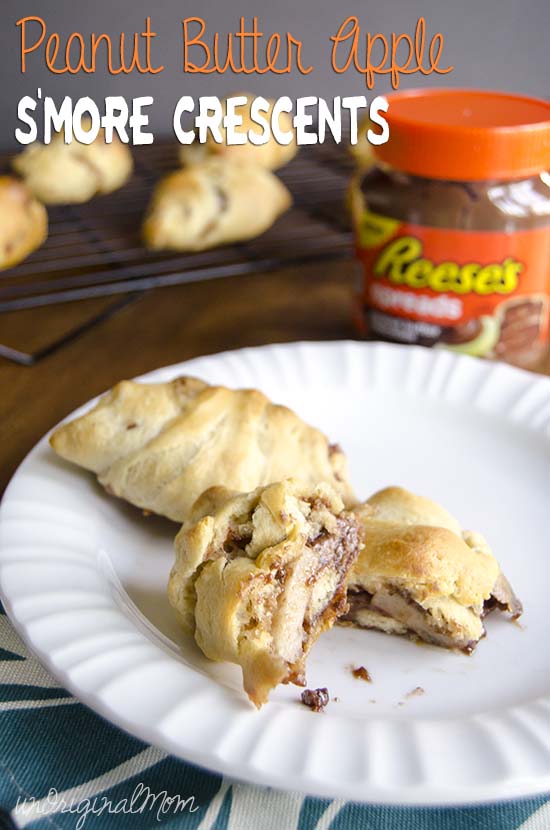 At 7.5 months pregnant, I am ALWAYS hungry – especially in that mid-afternoon stretch before supper.  But scavenging for snacks out of the pantry just hasn't been cutting it lately – I need something more substantial!  So I came up with this super easy and incredibly delicious snack recipe using the new Reese's Chocolate Peanut Butter Spreads – Peanut Butter Apple S'more Crescents!
I love using crescent rolls as the base for a snack – fill them up with something yummy, and 15 minutes later you've got a hot and filling treat.  (So much better than a handful of chips!) So when I came across the new Reese's Chocolate Peanut Butter Spreads, I knew it would be a delicious addition to my repertoire of crescent roll snacks.  I found it at Walmart in the Peanut Butter aisle.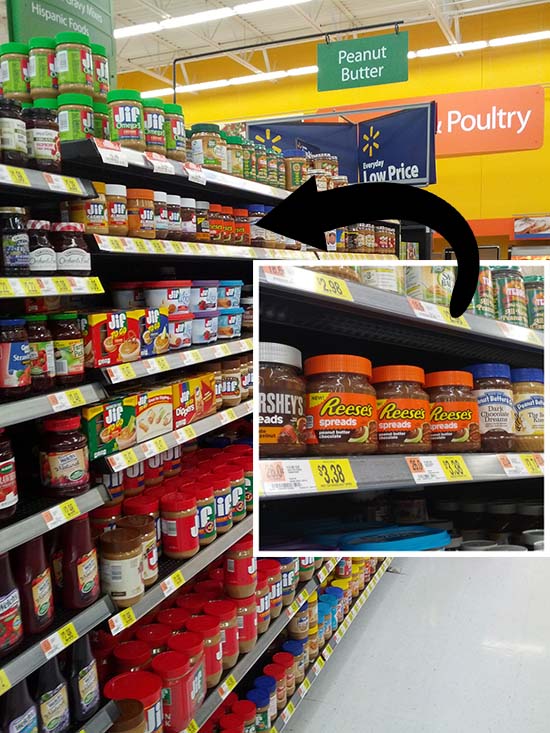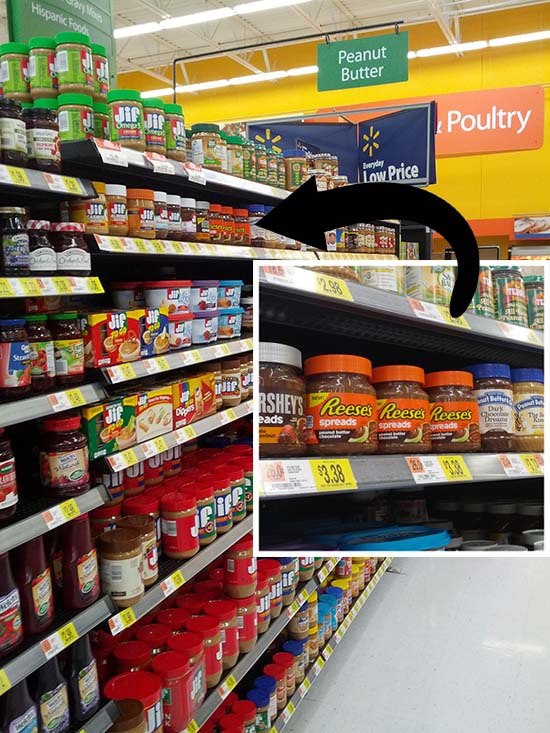 They were doing in-store samples, too – Reese's Chocolate Peanut Butter Spreads on apples!  So simple, but majorly yummy.  It was such a great combination that I wanted to use apples in my crescents, too!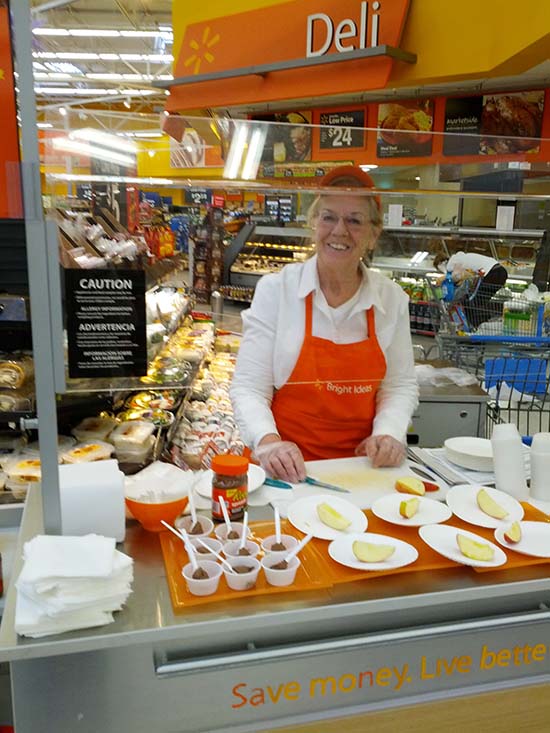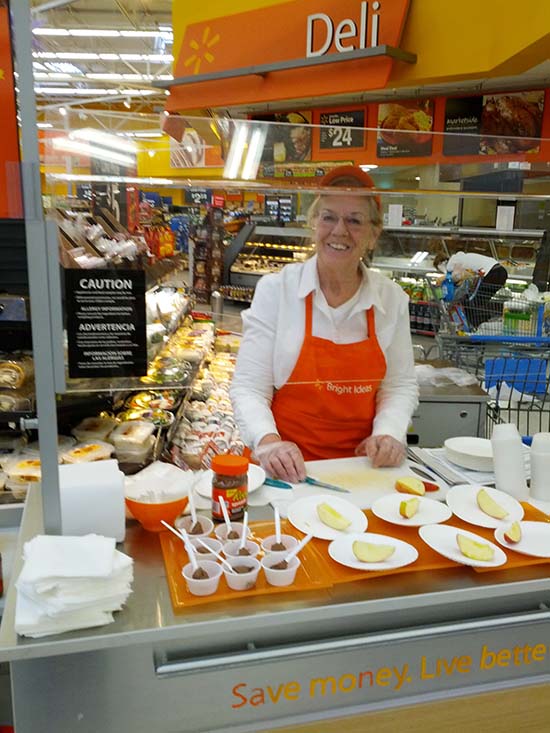 I decided on Peanut Butter Apple S'more Crescents.  Here are all the ingredients you need to make your own!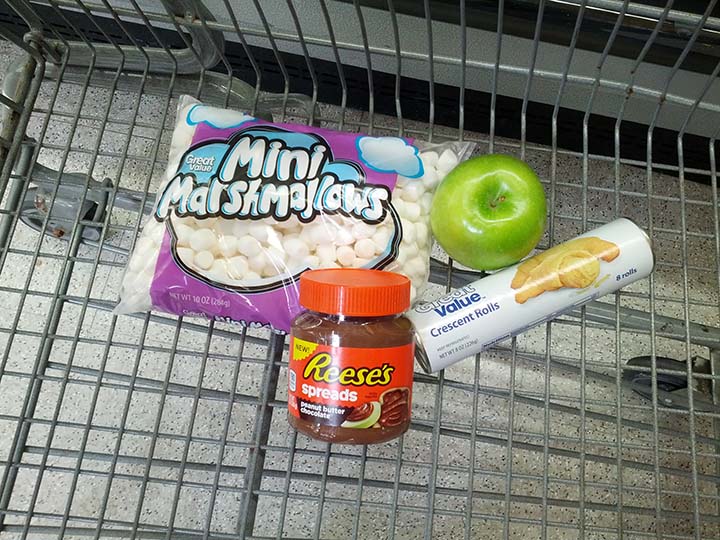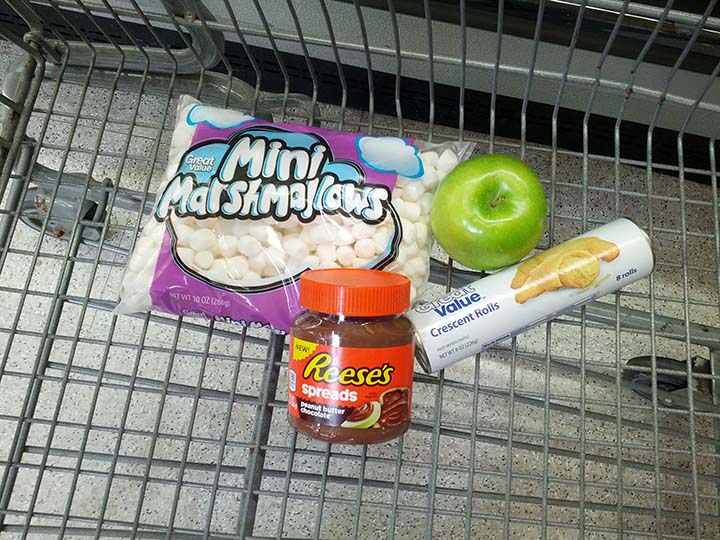 This really couldn't be simpler.  Roll out your crescent rolls onto a cookie sheet (just as many as you need – if you don't want the whole package right now, toss the rest into a sandwich baggie and keep them in the fridge to make later!).  Then spread them with your Reese's Chocolate Peanut Butter Spreads.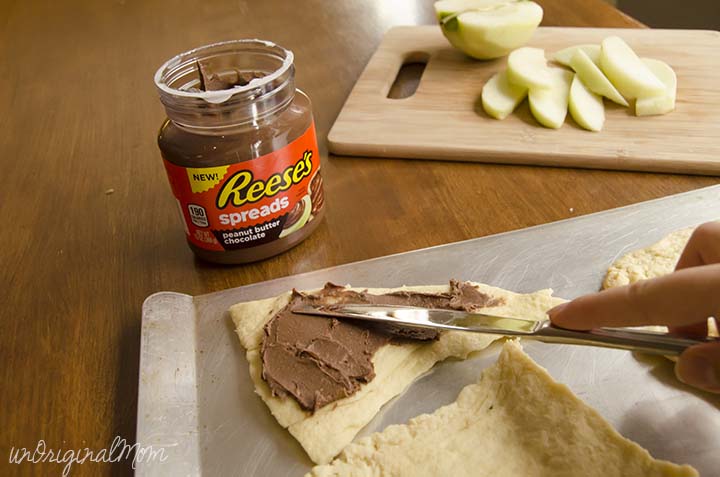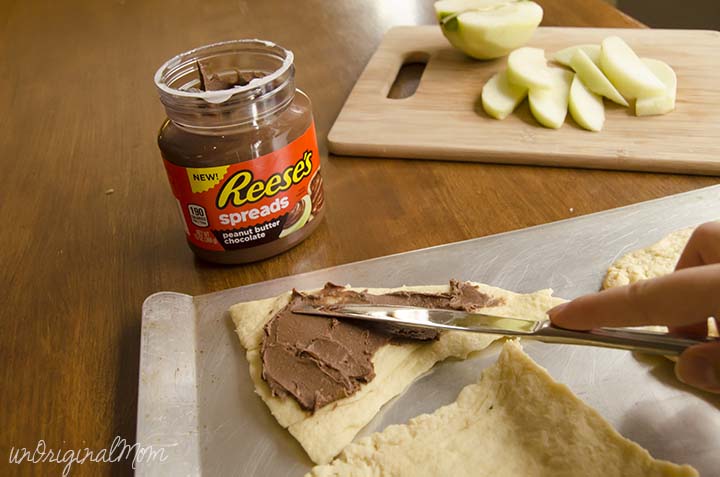 Add a slice of peeled apple (I used Granny Smiths).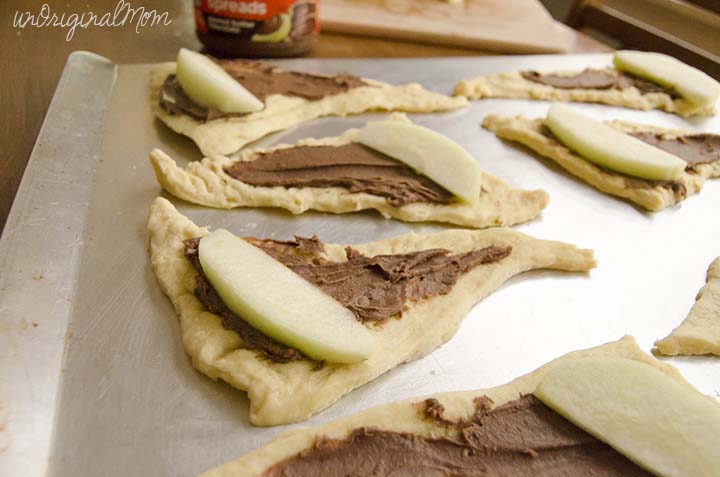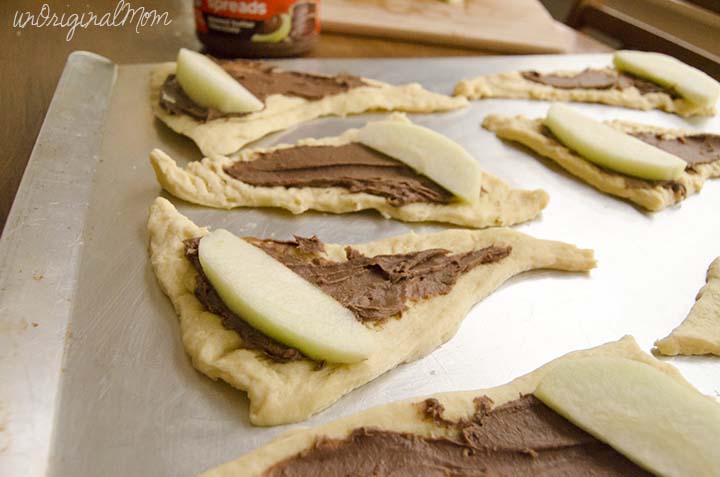 Toss on a couple of mini marshmallows!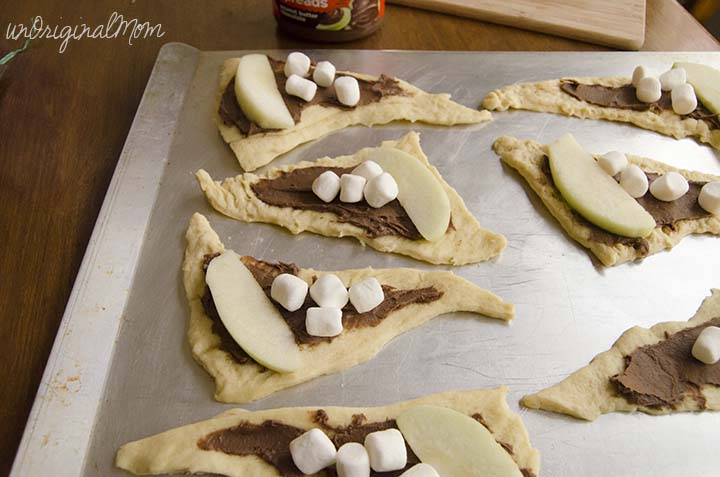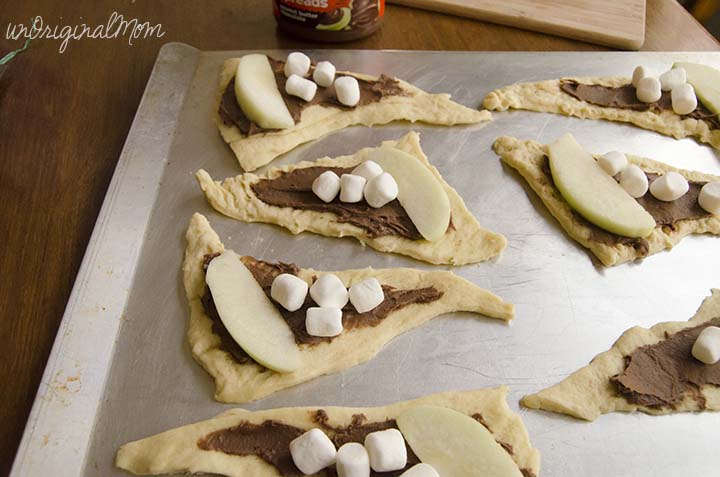 Then roll them up!  I pinched together the edges, too, to keep all the gooey yumminess inside when they baked.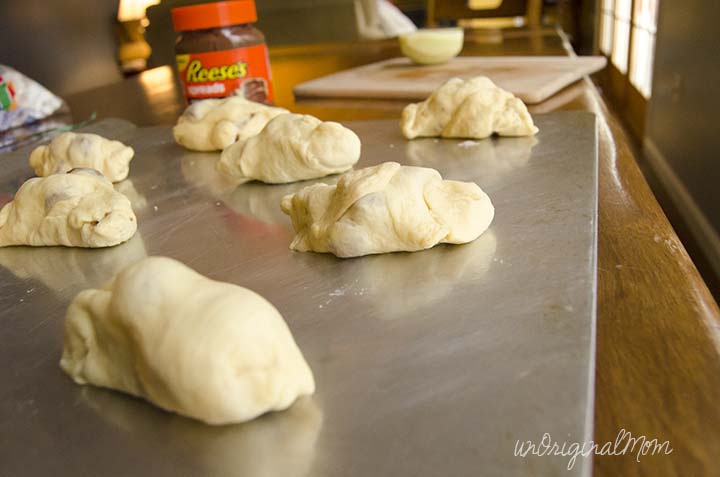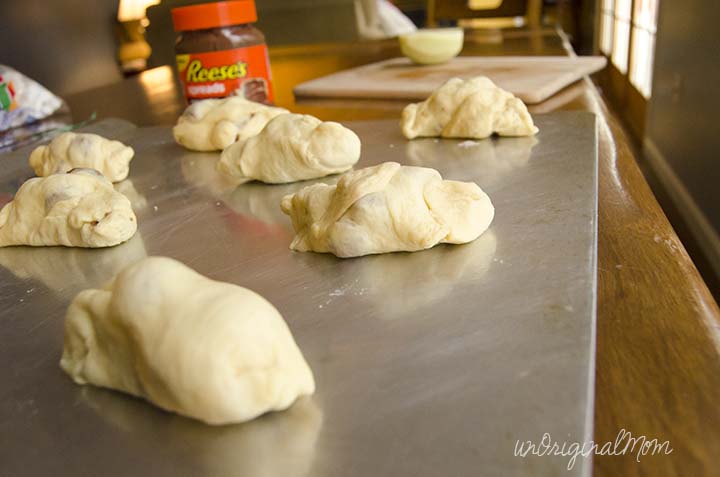 Bake them as directed on the crescent roll package, until they're golden brown.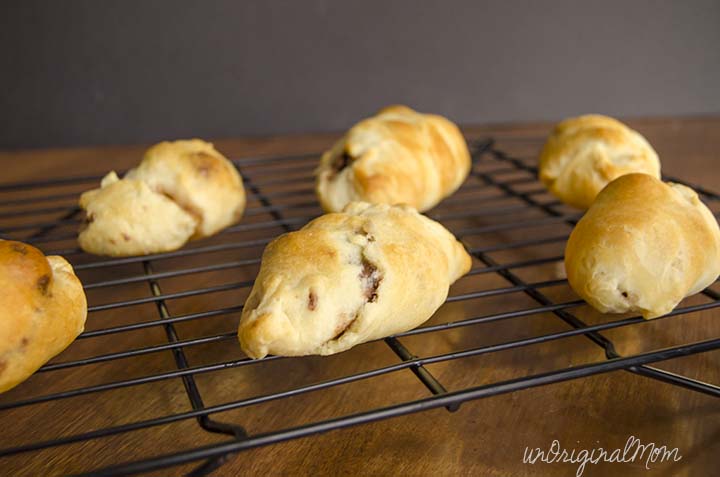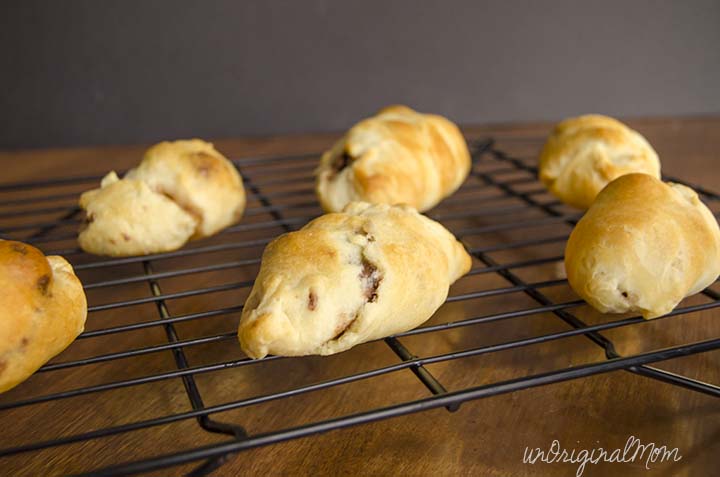 Look at how incredibly yummy they look on the inside!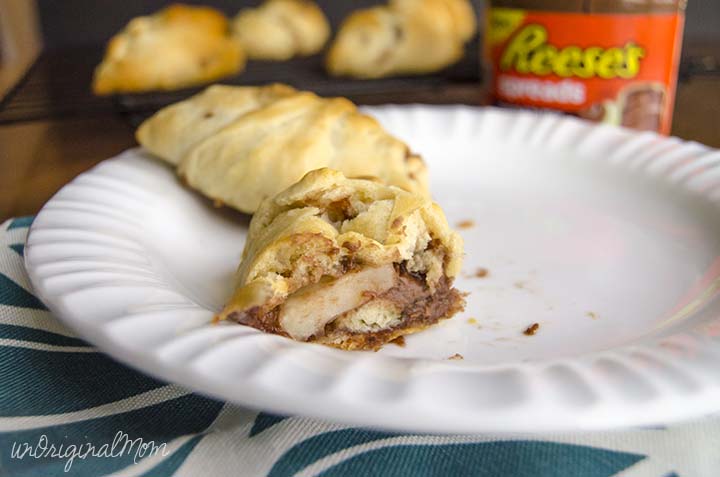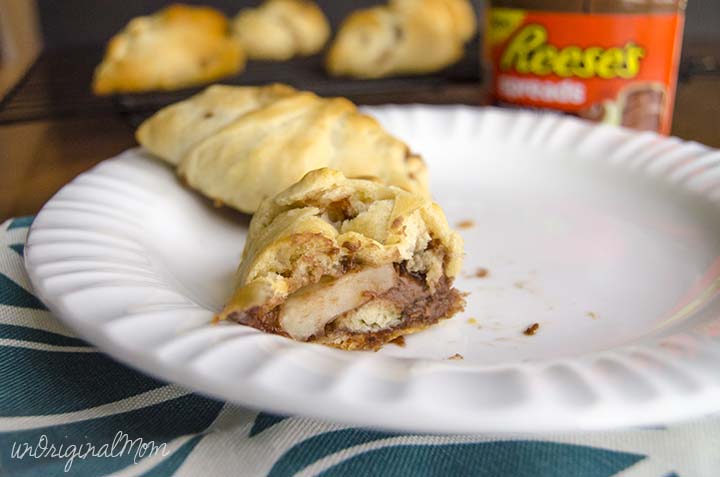 This snack is perfect for anytime – a mom's only moment, an after school snack for your kiddos, even for company!  And there are really so many possibilities with this new spread – toast, waffles, apples, bananas, pretzels, vanilla wafers…I don't think my jar is going to last very long ;-)
I've got a fun giveaway from Reese's, too – enter below to win your own Reese's prize pack, including a $50 Walmart Gift Card!
What is your favorite anytime snack?


Get your copy of my FREE meal planning binder!
Sign up to get a free copy of my meal planning system - an 11 page printable meal planning binder, complete with a pantry inventory, shopping list, and more to help get on top of your menu each week!