Welcome to the brand new and MUCH improved unOriginalMom.com!  Yipeeeeee!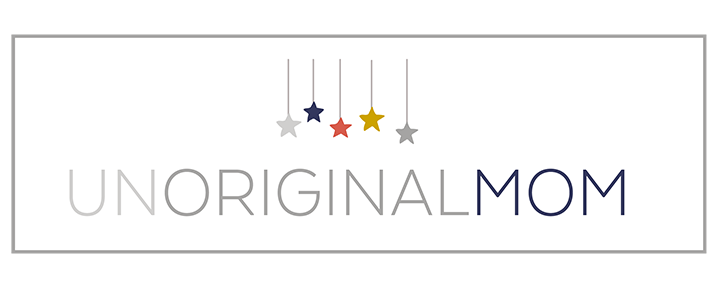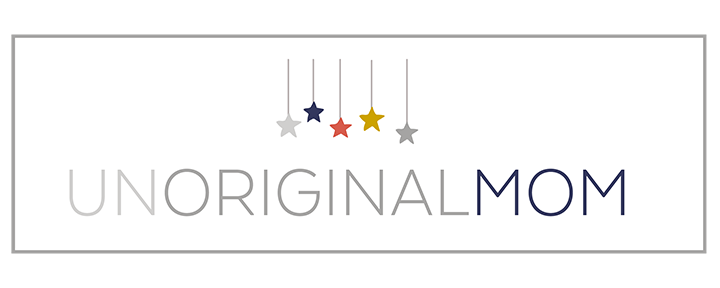 This has been a LONG time coming.  I have been on the same free theme with (ironically) original designs by yours truly since I started this blog way back in January of 2013…and a redesign has been on my mind for a good 12-18 months now.  Confession: I may have a bit of a procrastination problem.
Want to take a walk down memory lane with me?  Let's take a peek at the ORIGINAL unOriginal Mom header-


Yikes.  I'm not sure why I ever thought that looked good.  It's straight out of the year 2003.
Thankfully, I quickly replaced it with this header.  Still not great, but at least an improvement.


Then came a slightly tweaked version with a brighter color pallet and a new tag line, as the purpose of the blog quickly evolved from a "Pinterest review" type blog to a more generally creative "mom blog."  This one was around for quite a while.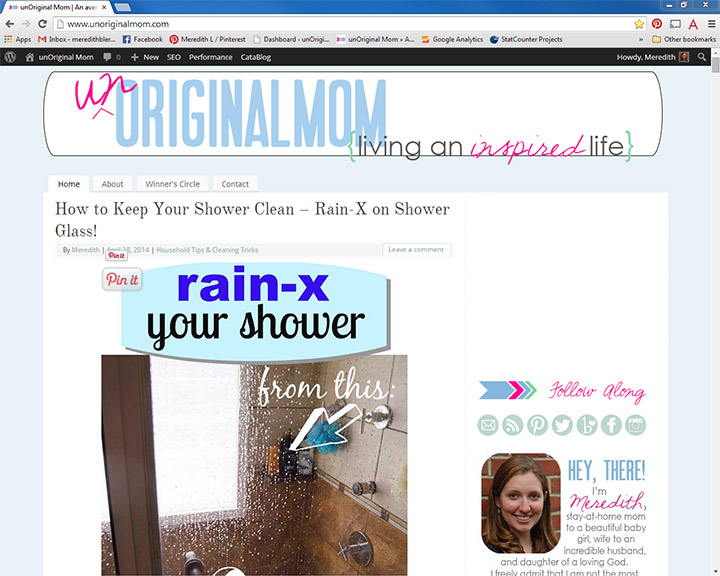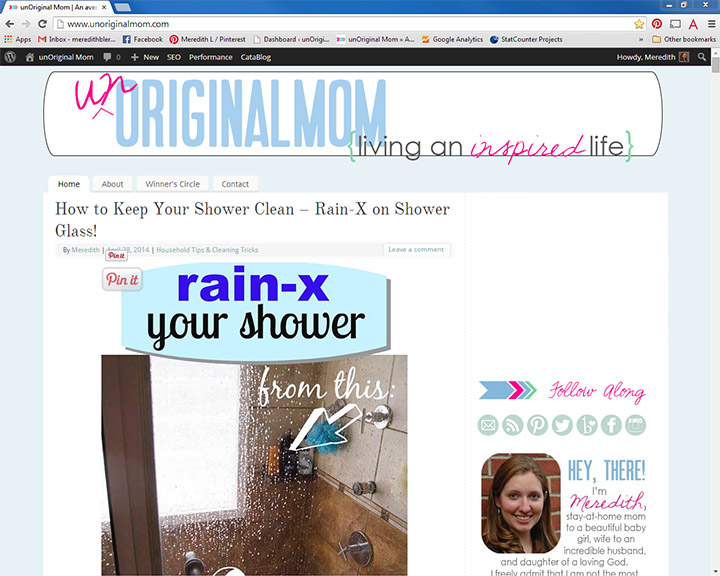 Then, for the most recent version, I did a new header and lost the blue background.  This version was around for about 6 months, I think.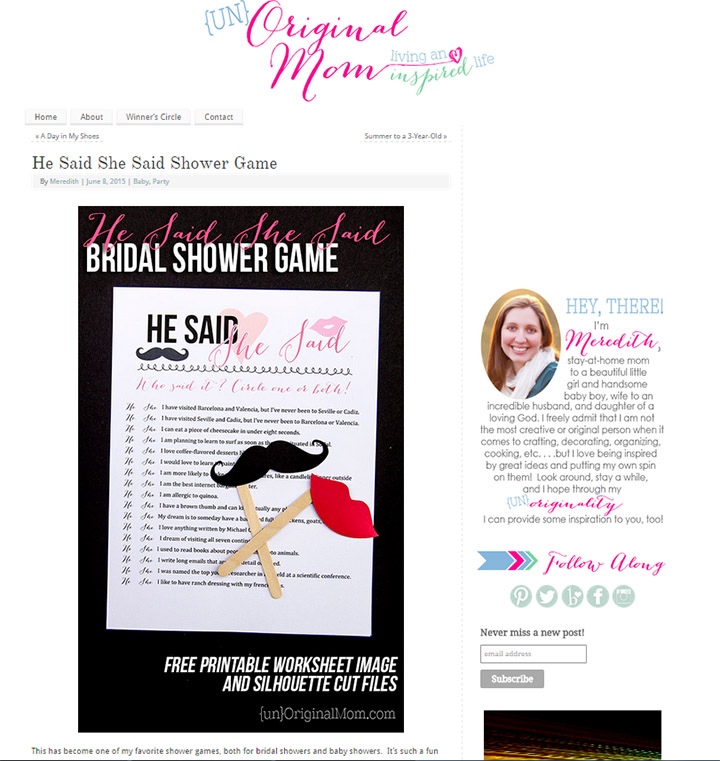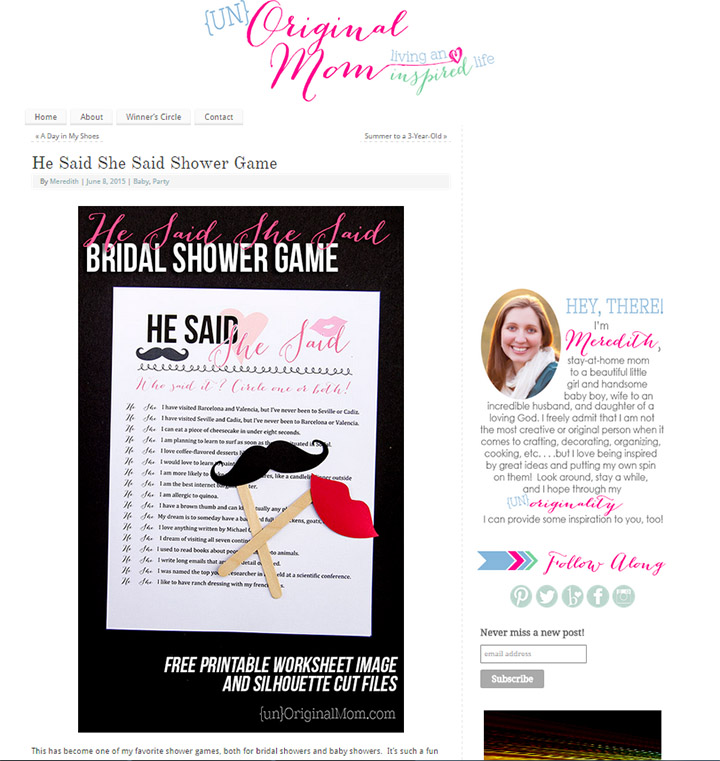 And finally, the AMAZING Tori Grant created not only a terrific blog layout, but a beautiful set of graphics that captured exactly what I was looking for but couldn't quite put into words.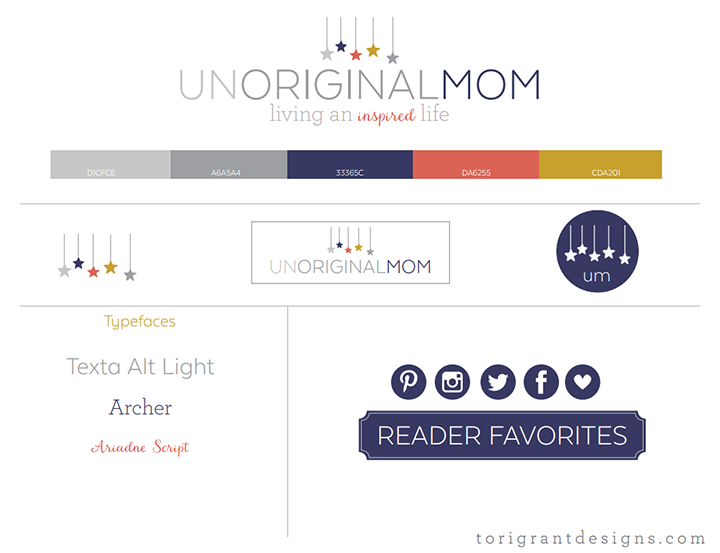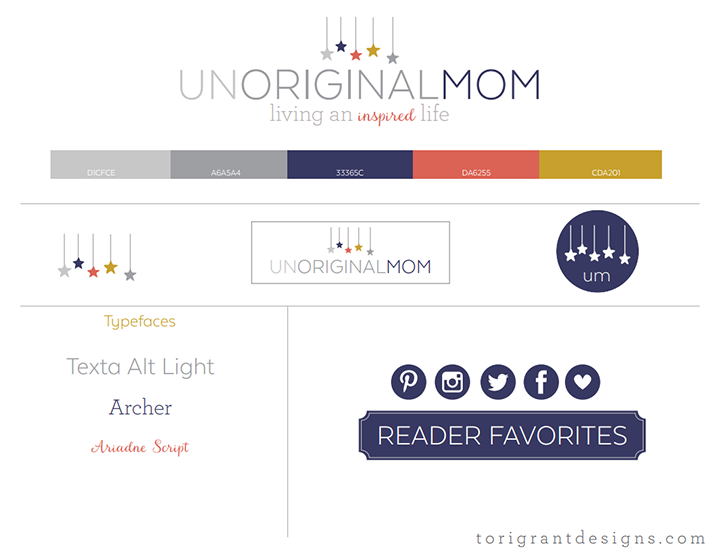 The new layout is so clean and professional – and I love that there are now post excerpts on my home page so recent posts don't get buried as soon as a new one is posted.
I've always been proud of my content, but a little embarrassed by the look of my blog.  No more!  I am ecstatic to call this little piece of the internet "mine."
And, along with the roll out of my new design, I'm also (FINALLY) rolling out an email newsletter, which has been a major blogging goal of mine for quite a while – hooray!  There will be more on this in the next week or so (including some awesome freebies for subscribers), but if you want to be among the FIRST-EVER email subscribers to unOriginal Mom, you can click here to sign up now!
What do you think of our new look??


Get your copy of my FREE meal planning binder!
Sign up to get a free copy of my meal planning system - an 11 page printable meal planning binder, complete with a pantry inventory, shopping list, and more to help get on top of your menu each week!