I am really enjoying creating these free printables, so I have another one for you!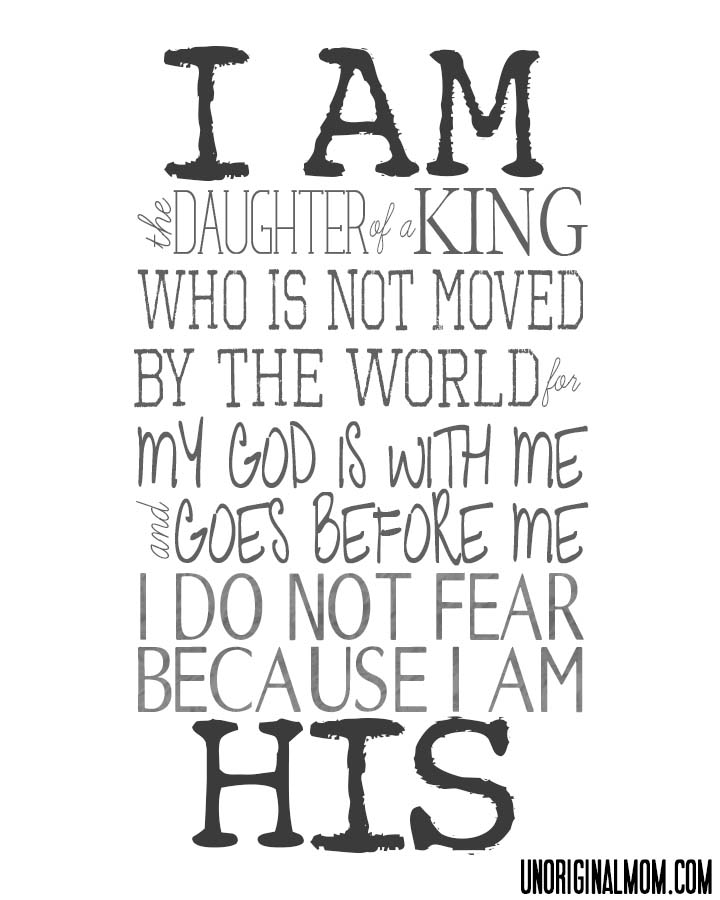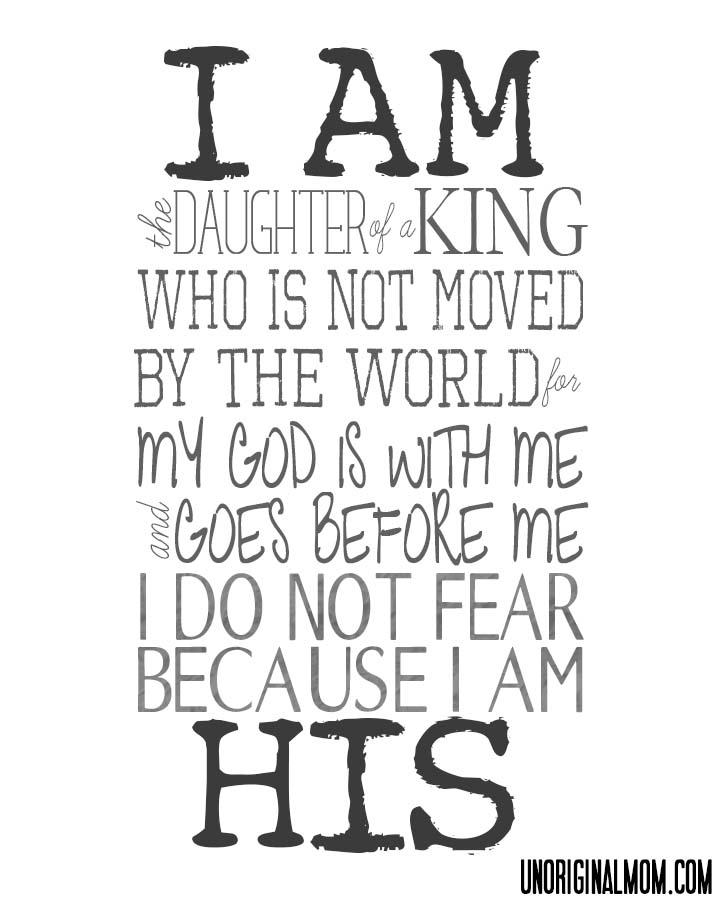 I came across this post via an Etsy listing on Pinterest, and immediately knew that I wanted to create my own version for my daughter's room.  After searching for a bit I couldn't find the origin of the quote…even though it is not scripture, it is truth.  I am excited for my daughter to grow up seeing these words each day, and hopeful that she will always keep this declaration in her heart.
I have another project in mind on how to "print" and display this image…if it works out, I will share it with you in the coming days!  (Update – see what I did here!)
Here is an 8×10 jpeg of the image for you to print, frame, and display for your daughters – or yourselves!


Get your copy of my FREE meal planning binder!
Sign up to get a free copy of my meal planning system - an 11 page printable meal planning binder, complete with a pantry inventory, shopping list, and more to help get on top of your menu each week!