This post contains affiliate links – click here to read my full disclosure.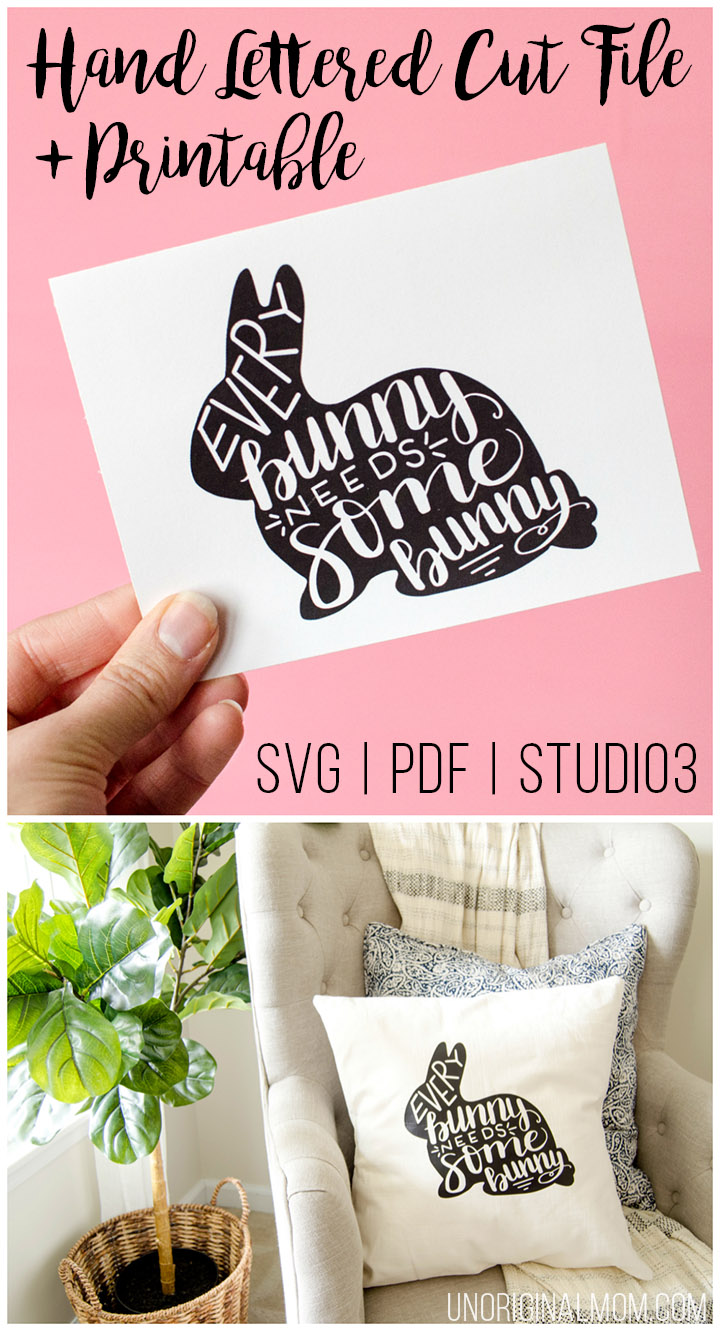 You guys, my life has been changed. Okay, I realize that's a little dramatic, but honestly…I don't think my crafting life has been transformed this much since I got my Silhouette. I'm talking about my new "toys" that I got this past weekend – a 10.5″ iPad Pro, Apple Pencil, and the Procreate App. I have been messing around with hand lettering for a little over a year now, and while I am still very much a beginner as far as skills go, I do know the basics. The iPad Pro + Apple Pencil + Procreate trio is by far and away the industry standard for digital artists and letterers, so of course I've been wanting them for a while…and although the price tag is steep, the quality is unmatched. I finally decided (er, convinced my husband) to take the plunge and buy them! I've only had my iPad for a few days but I am obsessed!!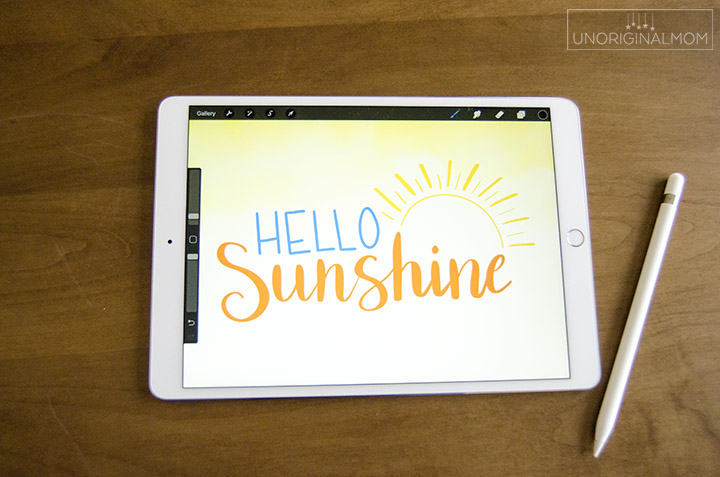 Rather than *tell* you all the things I can do with it, I figured I'd just show you! This project is part of the reason why I am so excited about my iPad. I bought this bunny from the Target dollar spot a few weeks ago and it was begging for some vinyl, so I snapped a photo of it, loaded it into Procreate, and traced the outline.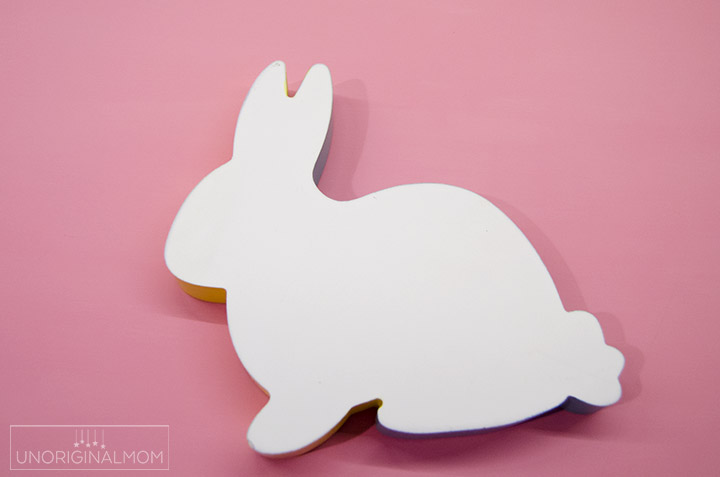 Then I doodled around for quite a while until I came up with a design I liked using the cute little quote, "every bunny needs some-bunny."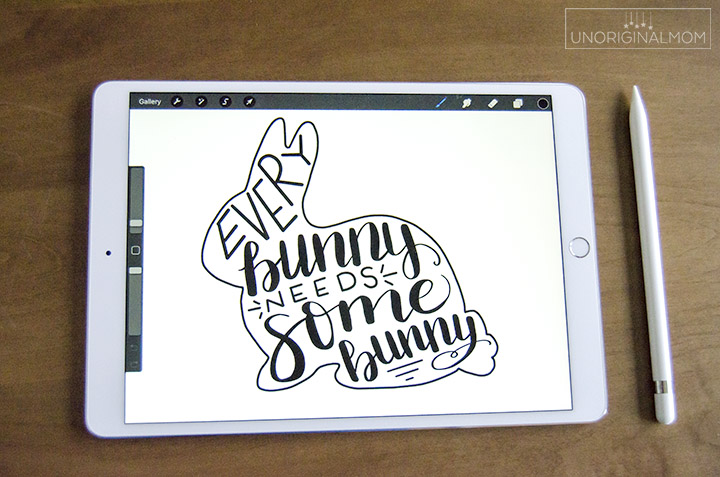 After exporting my drawing as a PNG, I loaded it into Silhouette Studio where I used the "trace" function to create cut lines, cut the design out of vinyl, and transferred it to the surface. No more plain boring bunny!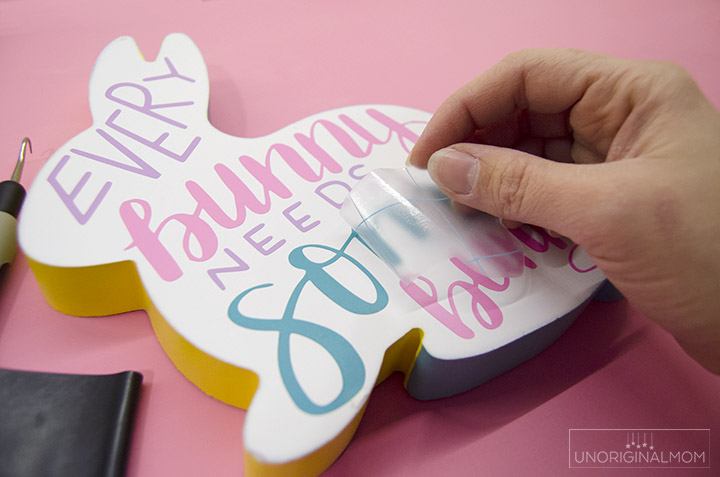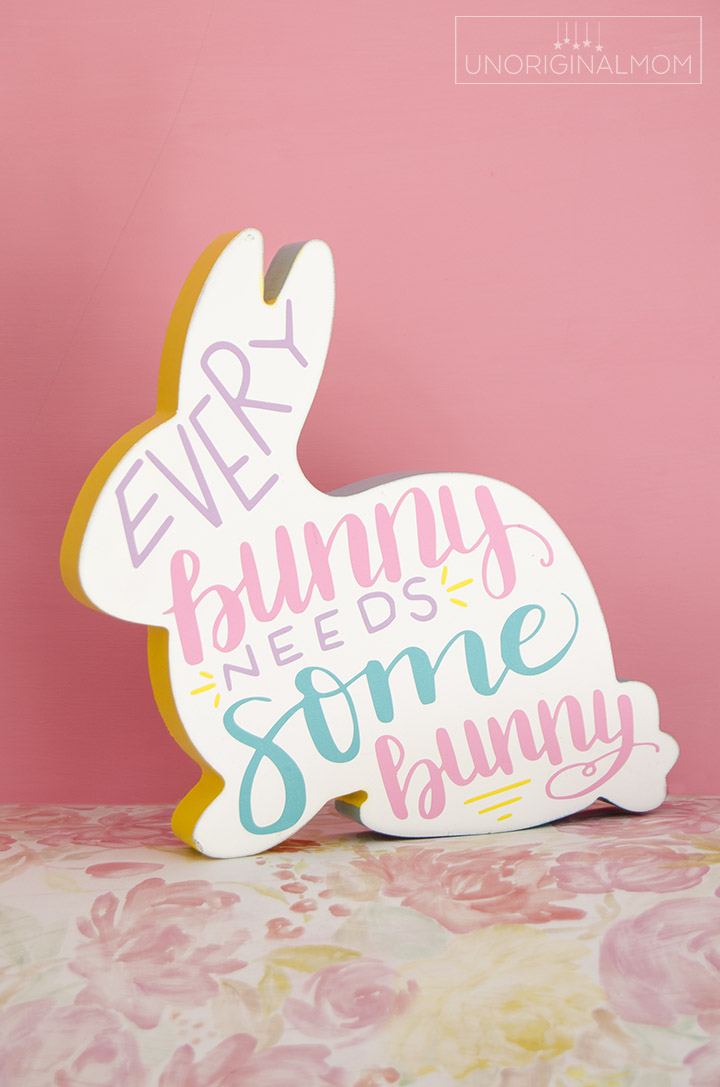 But I couldn't stop there…I took my little doodle and cut it out of black heat transfer vinyl to add to a pillow cover. This time I weeded out the letters. I think I love this design even more in black and white!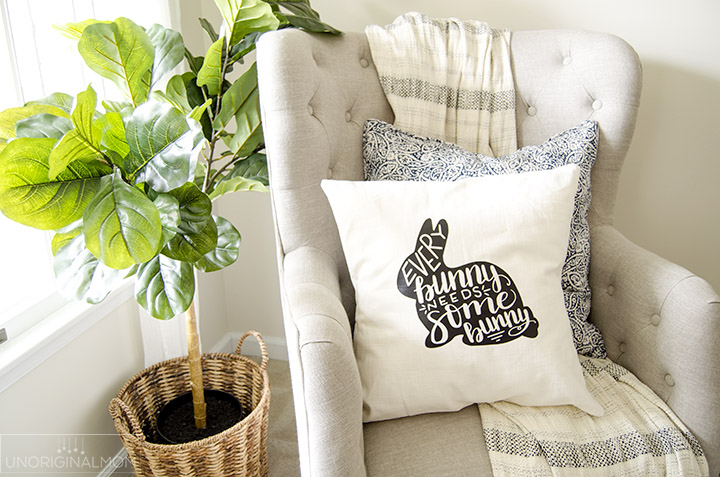 Finally, I didn't want the non-craft-cutting-machine crowd to feel left out, so I made it into a printable, too. Isn't it cute as a little note card? It would be so fun to use to send some Easter happy-mail to friends and family! Or you could put it in a frame for some quick-and-easy spring decor. (I've got 4×6 and 5×7 options below.)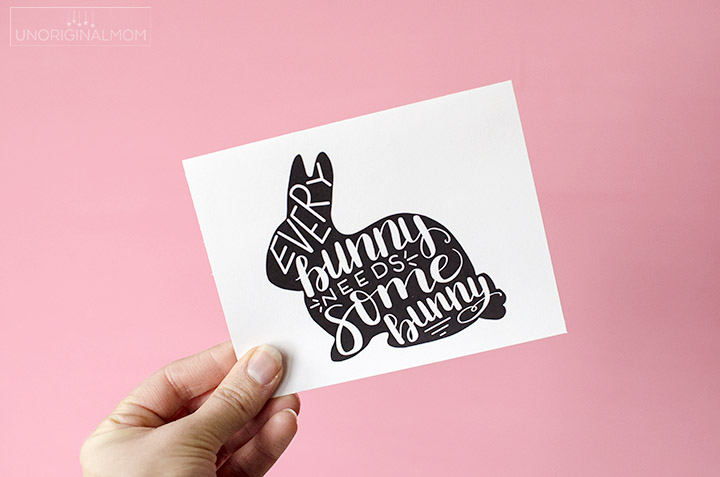 Now do you understand why I'm so excited about my new toys? So many creative possibilities! Plus I can practice my drawing and lettering without wasting tons of paper.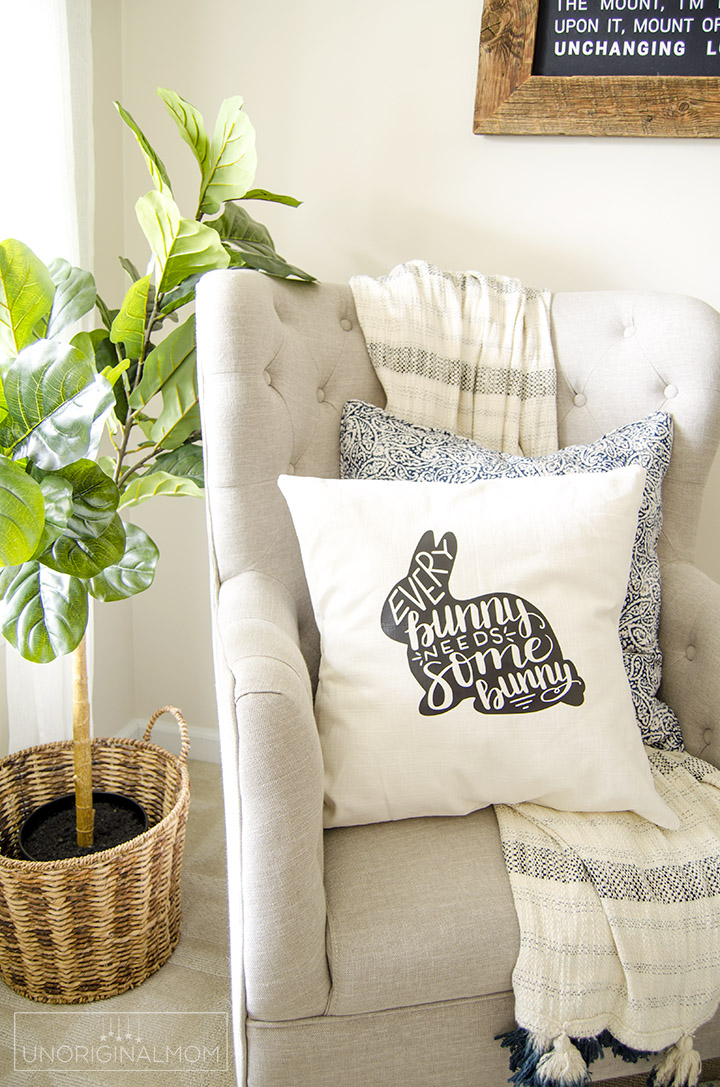 FREE DOWNLOADS – PRINTABLES & SVG
Okay, on to the freebies ;-) I've added both the .studio cut file AND an SVG file to my Silhouette Library, which you can access via the form below. If you want the printables, here are a few different versions (all in PDF format, no resizing necessary):
Every Bunny Needs Some Bunny – 4×6″ printable
Every Bunny Needs Some Bunny – 5×7″ printable
Every Bunny Needs Some Bunny – A2 sized notecard printable
(Note: these printables and this design are for personal use only!)
DOWNLOAD THE FREE SVG BY SUBSCRIBING IN THE BOX BELOW:

Now the biggest question is…what to design next? :-)



Subscribe to unOriginal Mom via email and get instant access to my library of FREE Silhouette Studio & SVG cut files - exclusively for email subscribers. Plus there's a new file added every month!