I know that many folks are already on to Christmas decorating…but for those of you not quite ready to let go of fall – or those that are hosting Thanksgiving! – here's a quick and easy DIY burlap leaf garland tutorial from Carmen over at Gross to Grandiose! I love how simple this project is to put together, but the colors and texture add such a beautiful touch to her mantle. It would be perfect on a Thanksgiving buffet table, too! 
**********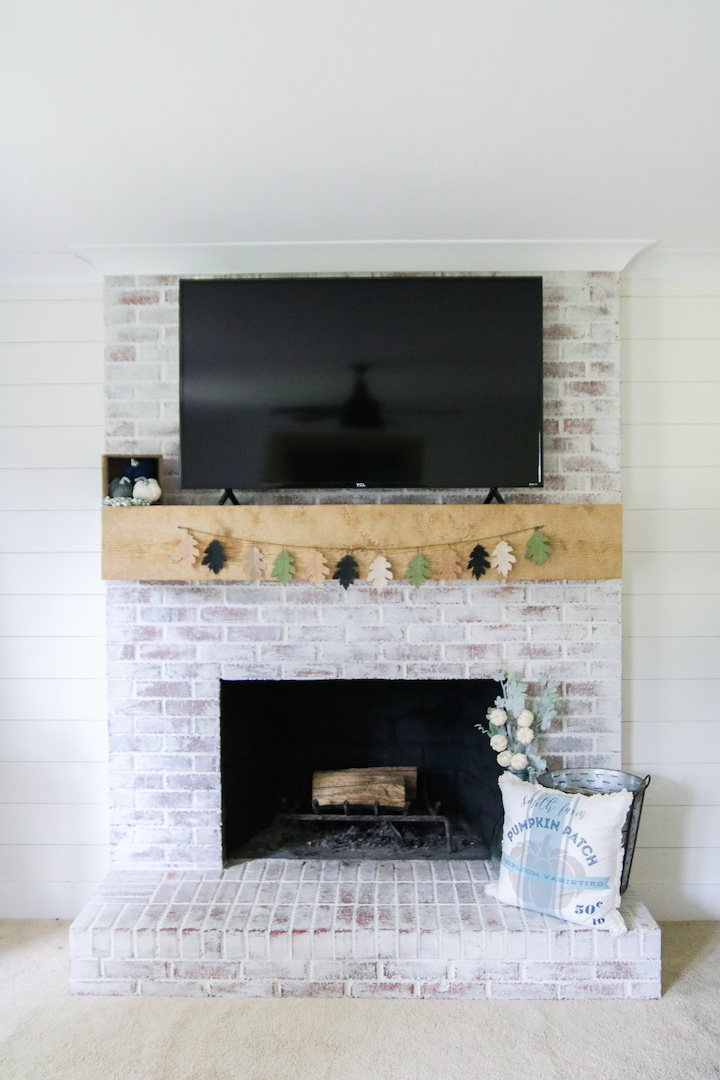 I love decorating for the holidays, but with us having a fixer upper and being in a constant state of construction (and deconstruction), minimal decor makes my heart super happy. I also love things that are small but pack a big punch.
So, I decided to make a little fall leaf garland for our giant mantle. I could have easily bought one because garlands are in right now – felt balls, pendants, the whole nine. I wanted to find something I could make instead, though, because I like involving my three year old since she loves "art" and loves to paint. She got to help me make this and we both had so much fun!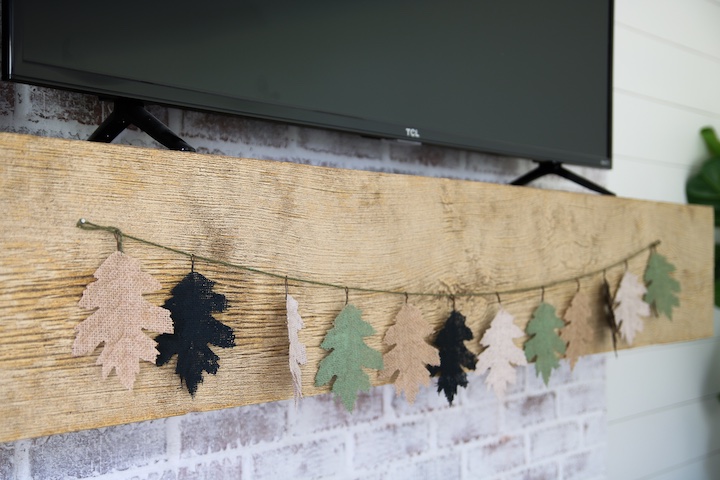 If you can't tell from my post of the Halloween wreath, I like things that I can do fairly quickly and this also fit the bill. I was able to complete this one afternoon with Charlotte. Here's what you need: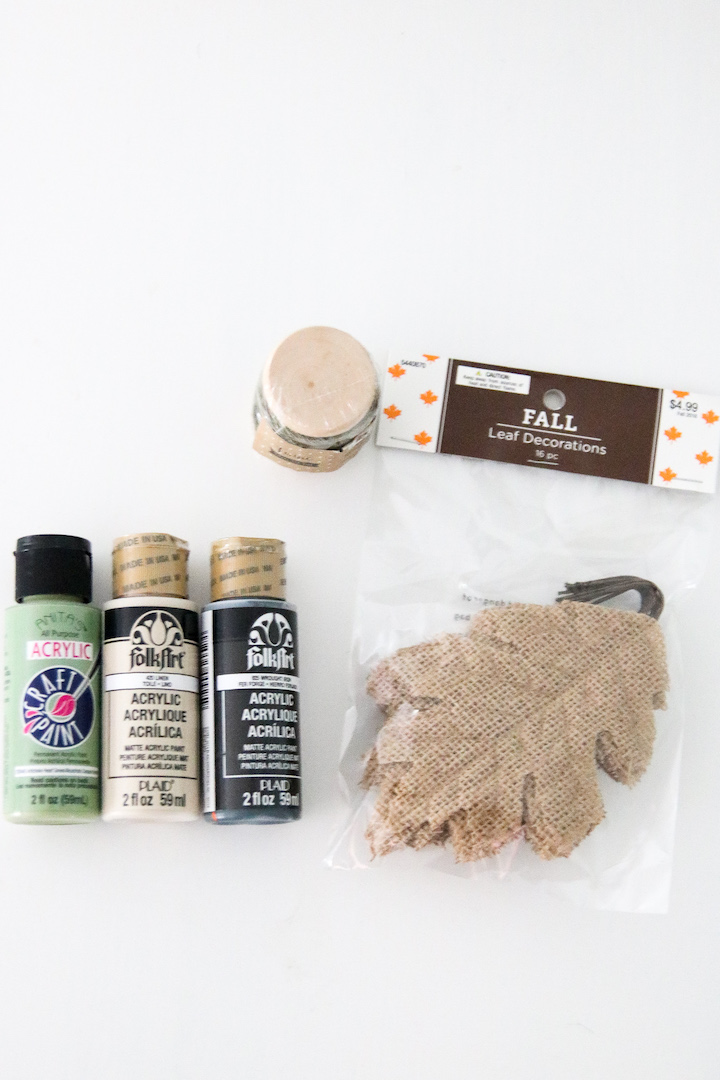 Some affiliate links are provided for your convenience.
My leaves came in a pack of 16, so I divided them into groups of four and painted them the colors I had chosen. I also opted to leave 4 of them unpainted. I would have taken a picture of the process of painting them but it was with a shirtless toddler on my kitchen floor. Hopefully the image in your head is hilarious enough because I didn't trust myself to take photos while handling all that.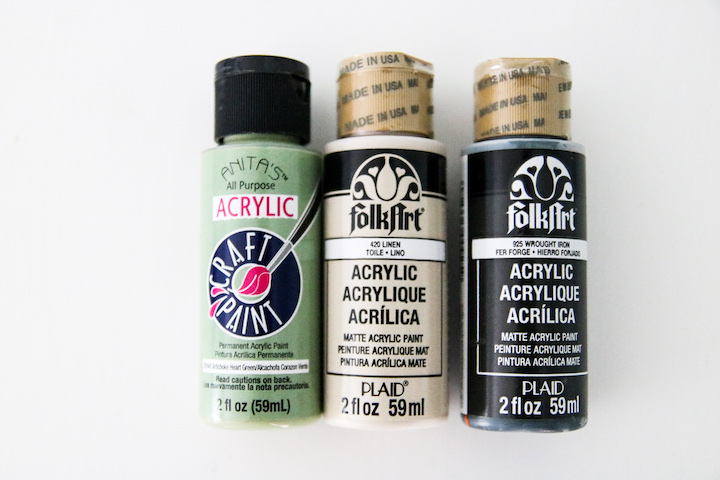 Once they were dry, I arranged them on the measured piece of twine and wrapped them on. These came with wire ends so they were easy to twist almost similar to a bread twist tie and then I could slide them around to evenly space them once I got it hung up on our mantle.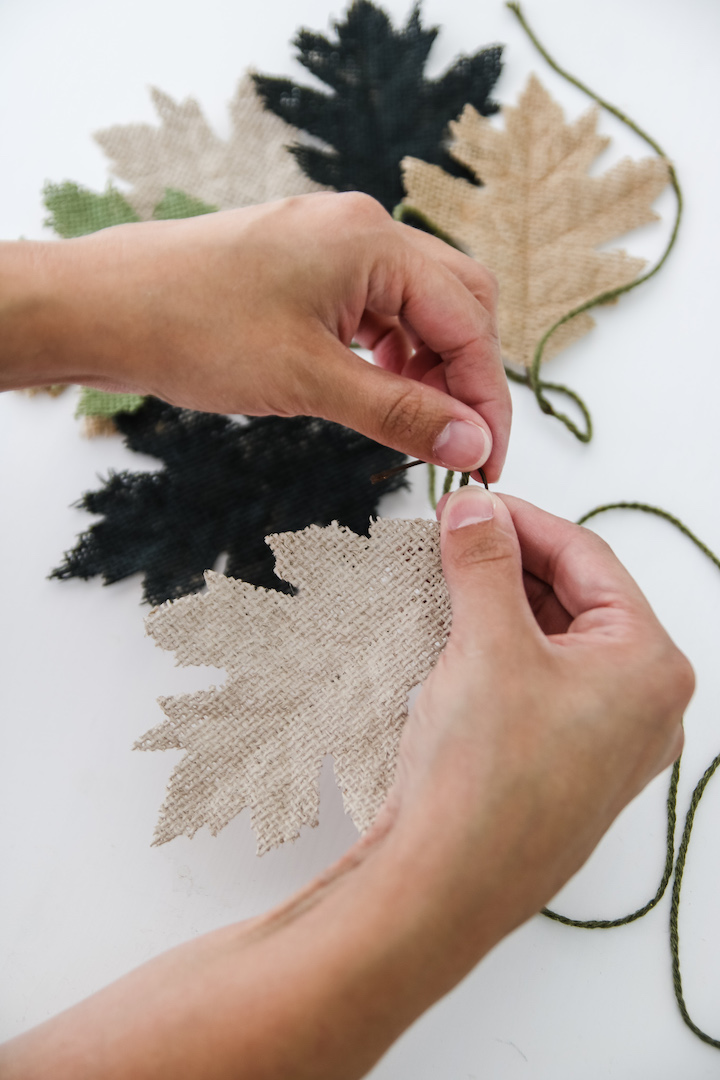 I'm not one for leftovers. Mostly with food, but also crafts. Since I had 4 leaves leftover, I added some to our sweet girl's kitchen! She loved it and I loved bringing in this craft she helped make into her kitchen which currently lives next to our fireplace.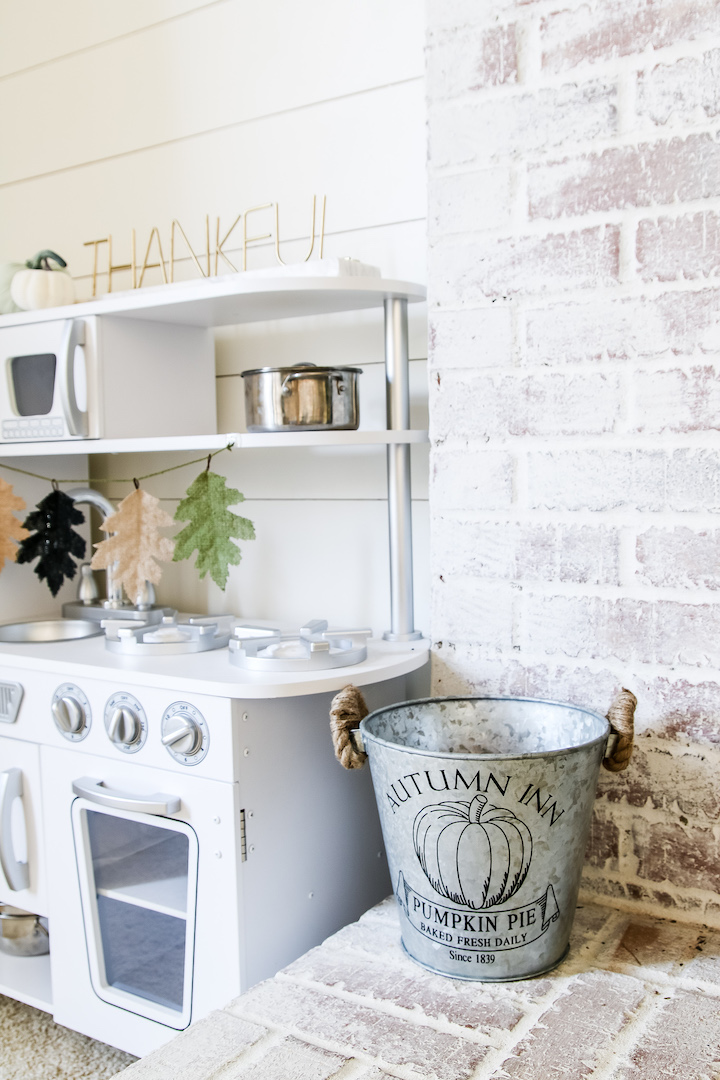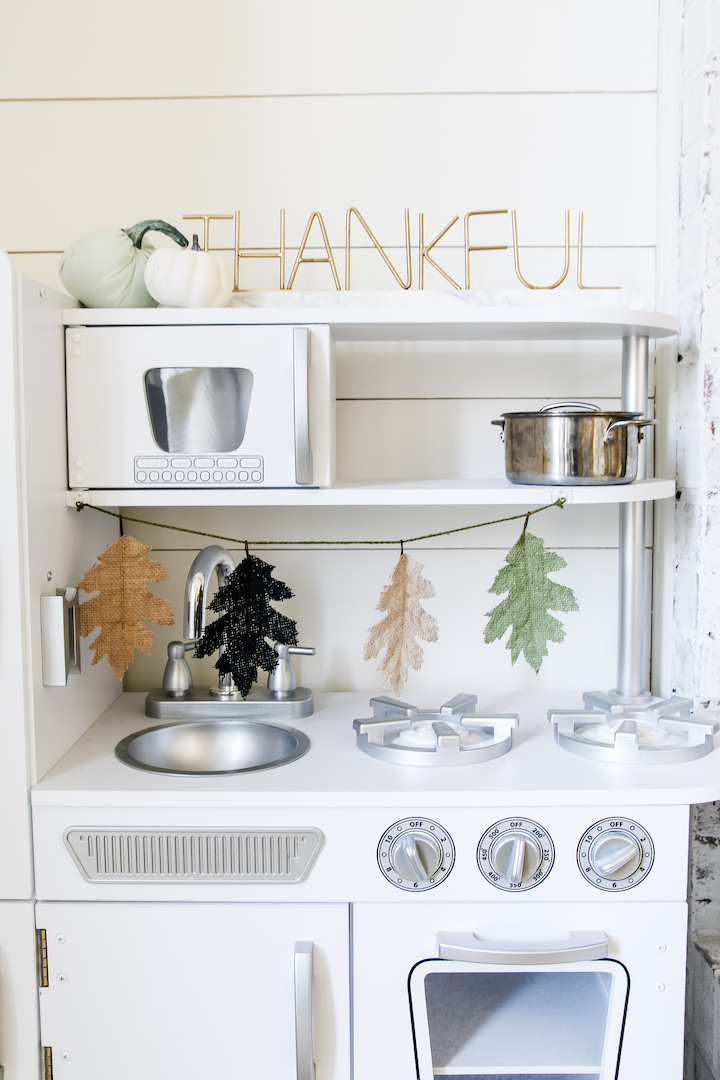 There you have it! A very simple garland you can make by yourself or with your little ones!
If you'd like to make one of these for yourself, pin this for later: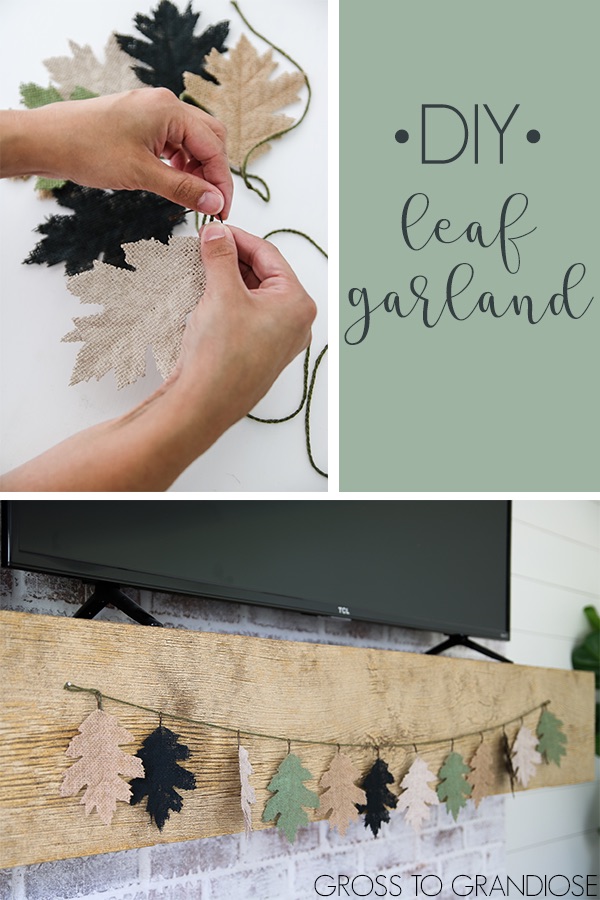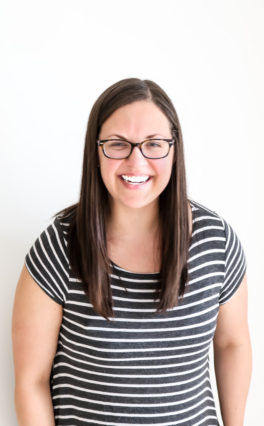 Carmen is a wife and mama to a 3 year old girl and a new baby boy. She is a bargain hunter, math hater, and a true crime junkie. You can find her blogging about her family's home renovations and DIY projects at Gross to Grandiose as well as on Instagram and Pinterest.
*************************************************


Get your copy of my FREE meal planning binder!
Sign up to get a free copy of my meal planning system - an 11 page printable meal planning binder, complete with a pantry inventory, shopping list, and more to help get on top of your menu each week!