I am a member of the Collective Bias®  Social Fabric® Community.  This shop has been compensated as part of a social shopper amplification for #CollectiveBias and its advertiser. #LEDSavings #LEDPower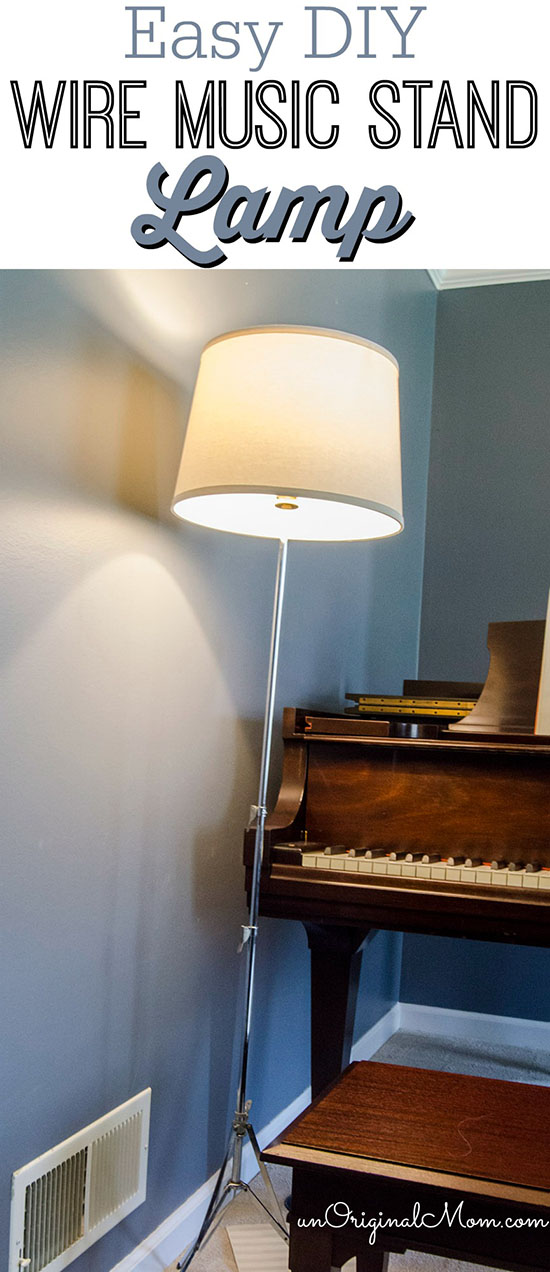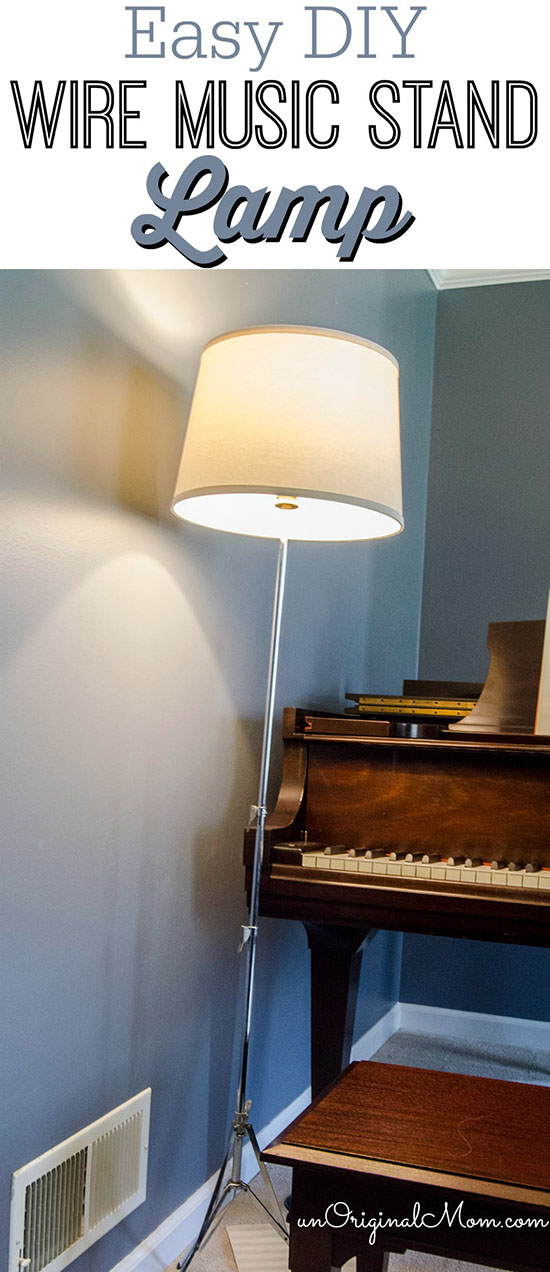 One of my favorite spaces in our new house is the music room.  It was always a dream of mine to one day have a house with a room to put a baby grand piano…and then, to get a baby grand piano to put in it!  This was a pretty long-term dream, as I knew we wouldn't be able to afford such a piano anytime soon…but, it just so happened that about the same time we were getting ready to move to this house, we were blessed with the extraordinary gift of my great aunt's beautiful 75-year-old Steinway baby grand piano!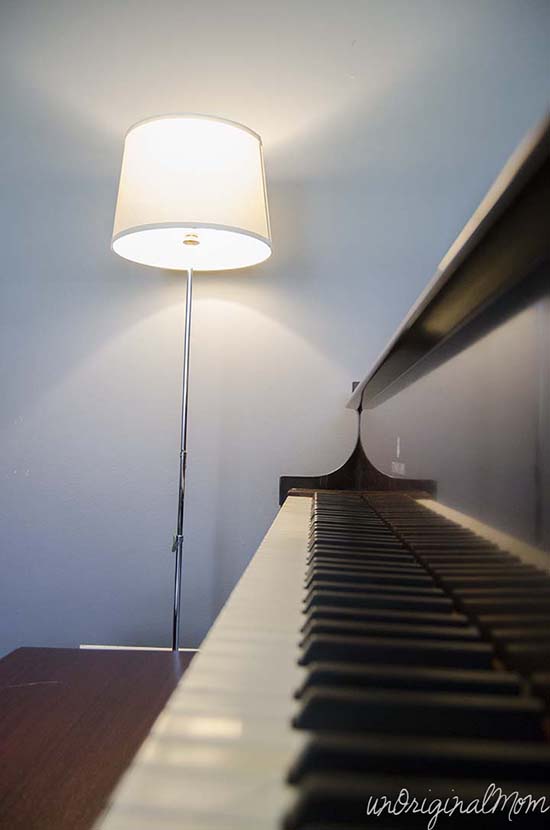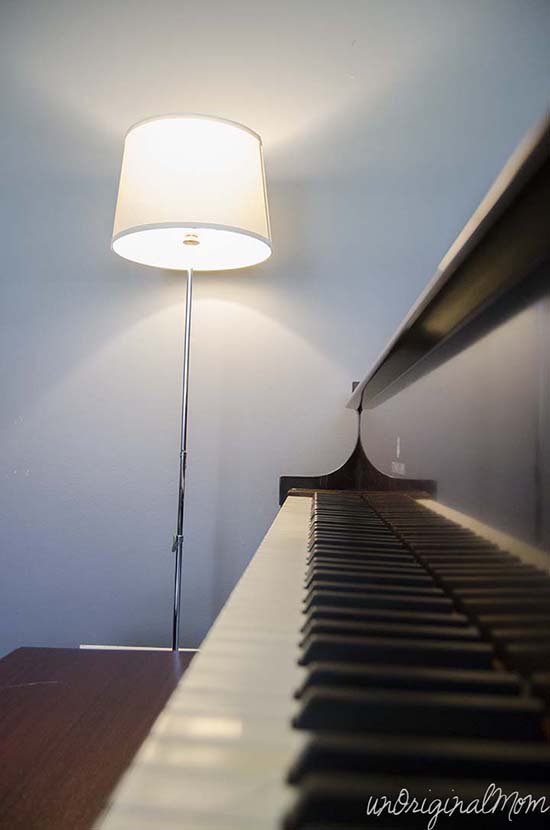 So, we have my dream-come-true music room with a baby grand!  I had "borrowed" a lamp from the living room to put next to the piano when it arrived but definitely needed a long term solution to replace it, especially since the room doesn't get much natural light.  My inspiration for this project has been a long time in coming…in fact, I posted about it a year ago!  I found a fun wire music stand lamp tutorial over at Let's Get Crafty and knew I wanted to make one someday.  Well, I did!  You can hop over there for a great step-by-step tutorial on how to make your own.
After picking up a lamp making kit from a home improvement store, I went on a quick shopping trick to Target to pick up the rest of the supplies.  I already had a wire music stand, but needed a lamp shade and a light bulb!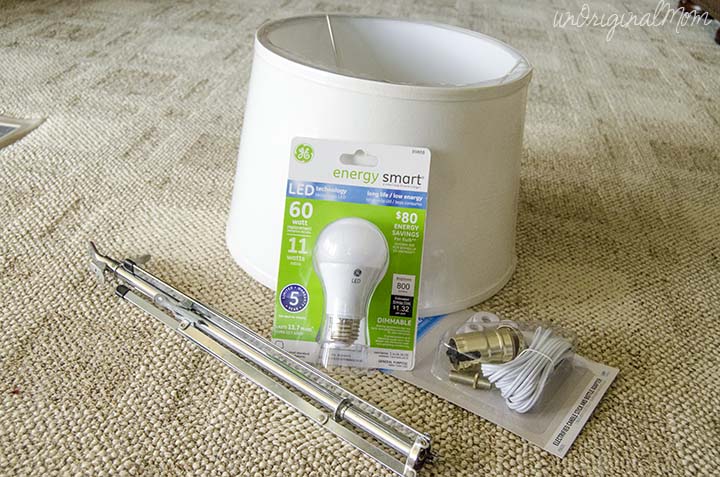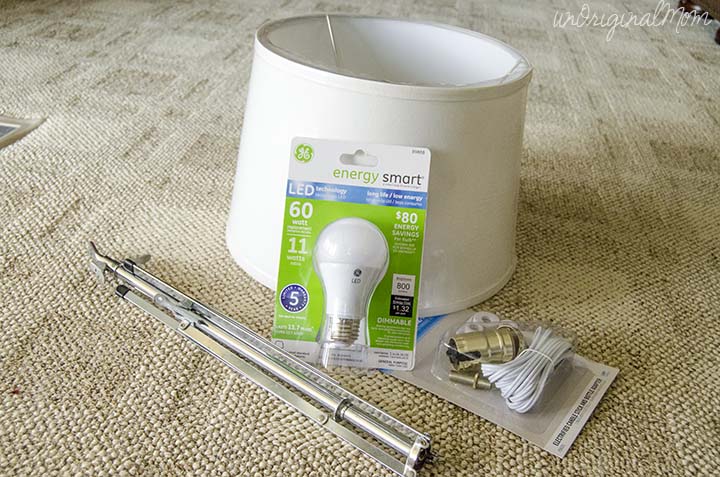 Now, my husband has been obsessing a bit over LED light bulbs for a while – he has plans to replace all of the light bulbs in our house with LED bulbs, because evidently they can save you a TON of money on your electric bill!  I wasn't too convinced at first, until I used this handy calculator to see how much we could save versus regular incandescent bulbs, just in our kitchen and living rooms.  You want to know how much?  Over $60 per year!  And that's just in two rooms!  I'm sure if I counted up all the bulbs in our house, it would amount to well over $100 in savings.
I bought a 60 Watt equivalent GE LED Energy Smart bulb at Target (and got $1 off using this coupon from GE) and was excited to try it out.  Did you know that one LED bulb lasts as long as 15 traditional incandescent bulbs, and uses 80% less energy?  What impressed me most was that it casts a soft white, natural light that looks great – not at all what I thought of when I heard "LED."  And, unlike some kinds of CFL bulbs, they turn on instantly – no 1 second delay or waiting for it to gradually get brighter.  I'm sold!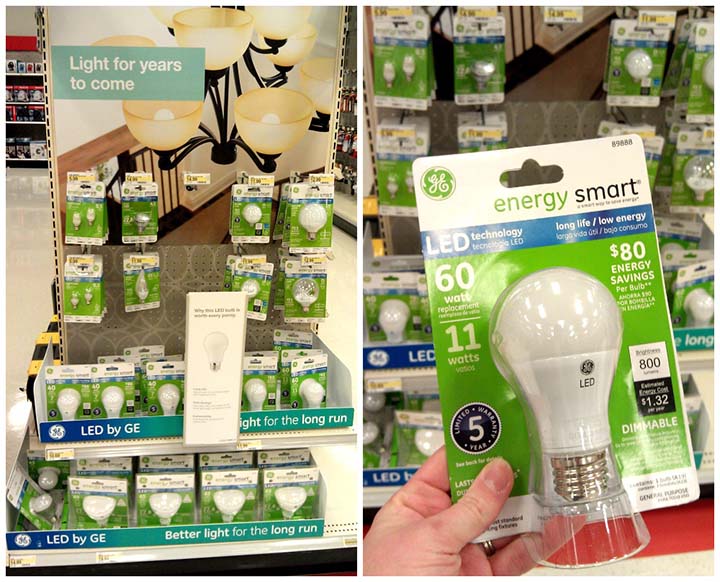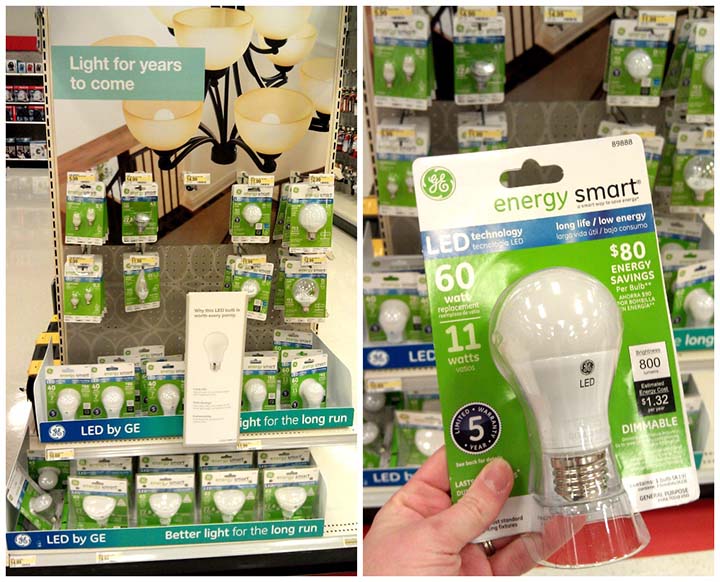 Okay, back to the lamp.  I ran into a few hiccups trying to piece the music stand together, since I wanted a tall lamp to sit beside the piano.  I ended up taking the top piece that the actual music stand connects to, having my hubby cut off the bent top part with a hack saw, and using that as an extra extender to give it more height.  It worked!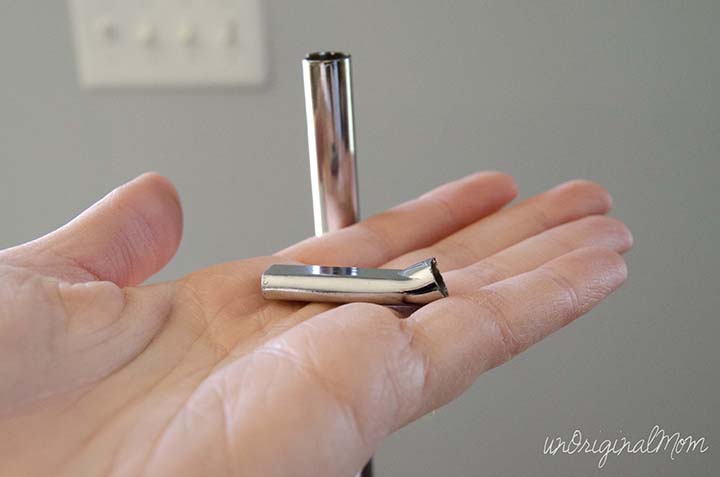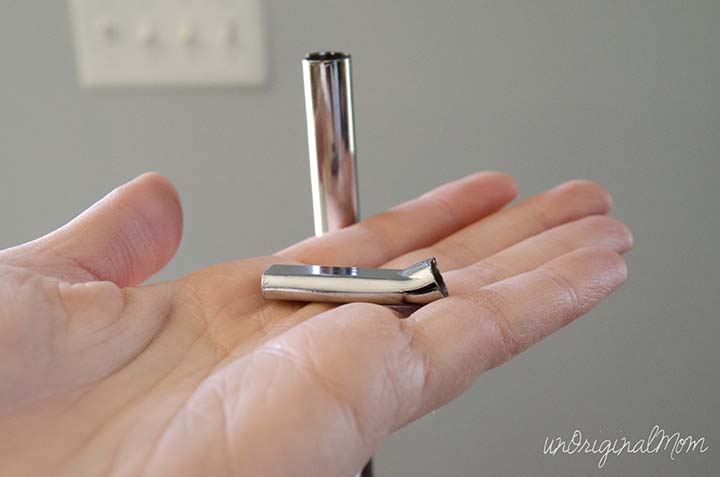 It is just the right height to sit beside the piano and provide bright, beautiful light so I can see my music!  Doesn't it look great?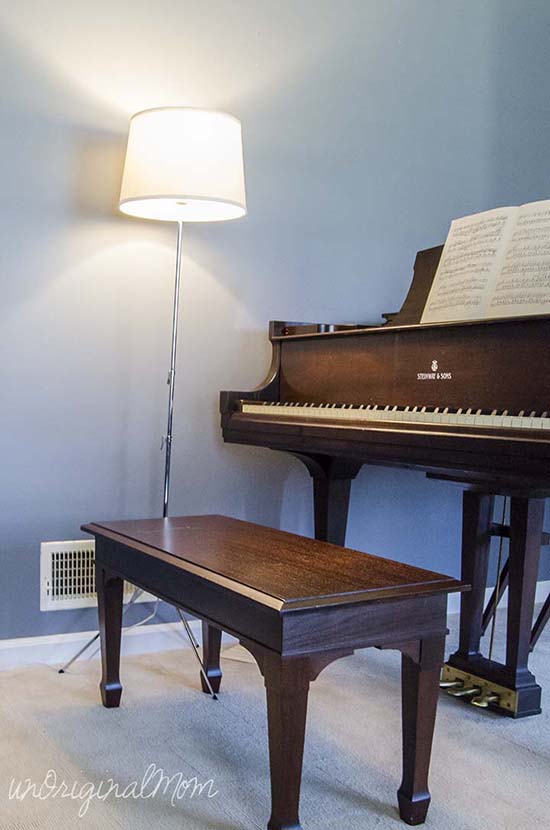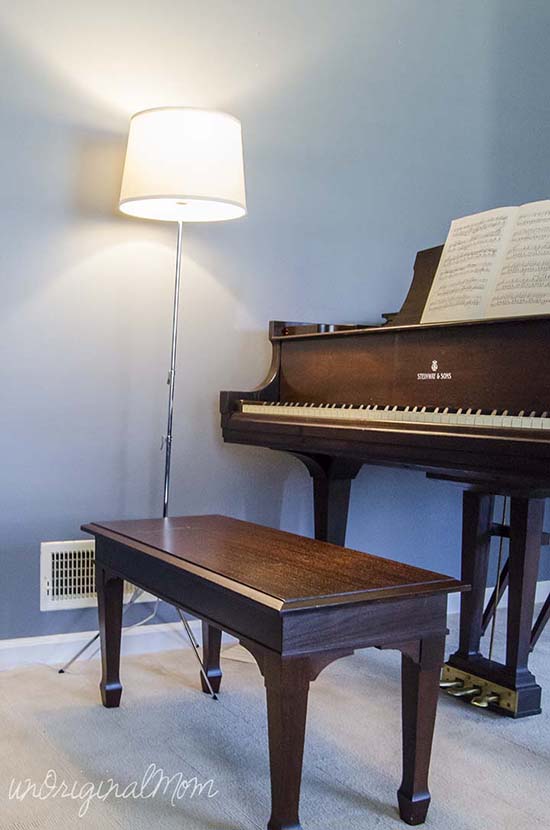 I'm not sure that I love the plain white shade…it seems like it's asking for it's own little makeover…What do you think, should I leave it crisp white?  Add some stenciling or cover it with fabric?  Maybe decoupage some old sheet music onto it?  Who knows, you may be seeing it in another DIY post sometime soon!
I love the personality and unique flair that it brings to the room.  And I love that I won't have to worry about replacing the bulb for a long, LONG time!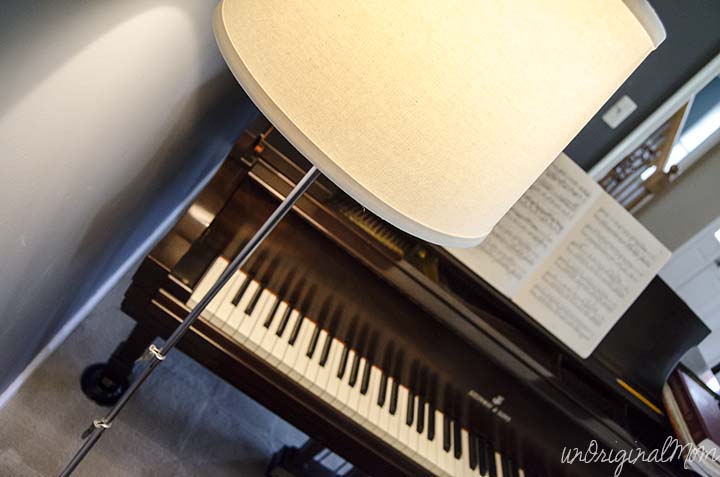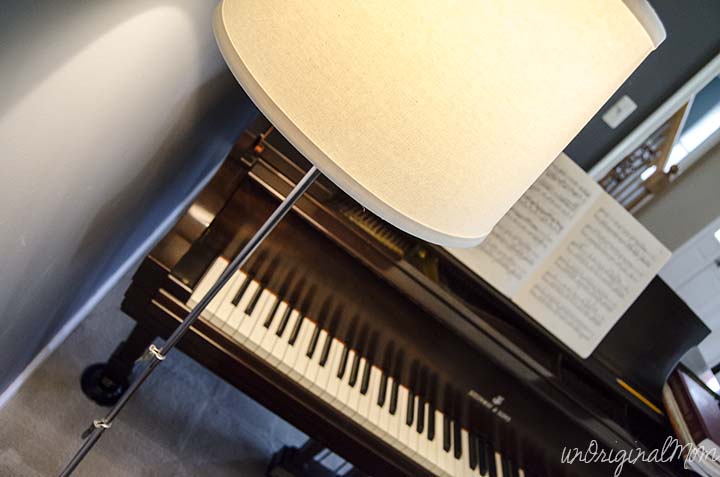 Looking for more great lighting inspiration?  Follow along with GE on Facebook, Twitter, or Instagram!  And don't forget to pick up a GE LED Smart Energy bulb or two next time you're out – once you try one, you'll be hooked!  (UPDATE: Click HERE for a Target coupon good for $2 off any GE LED Bulb!)




Get your copy of my FREE meal planning binder!
Sign up to get a free copy of my meal planning system - an 11 page printable meal planning binder, complete with a pantry inventory, shopping list, and more to help get on top of your menu each week!