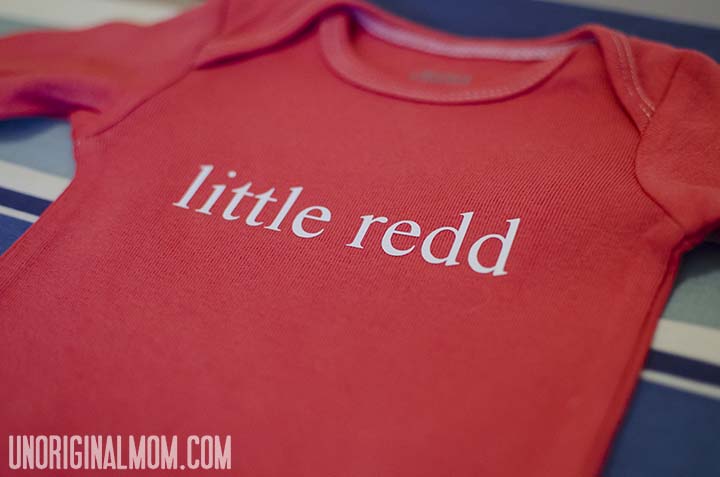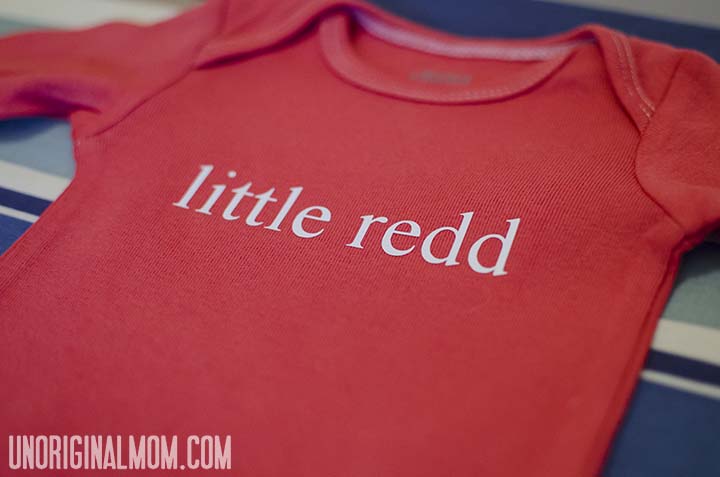 Two of our very dearest friends are having a baby in November – we couldn't be happier for them!  The baby shower was last weekend, and I knew I wanted to do something special for them.  Their last name is Reddington, so I thought a making a "Little Redd" diy personalized onesie would be cute!  They aren't finding out the gender beforehand (woohoo Team Green!), so I thought this would also be a great gender neutral gift for a baby girl or a baby boy.
The first step was finding a plain red onesie …but I have NEVER seen a plain, solid colored onesie in a store, so I knew I'd have to make my own.  But, that was no big deal since I had just dyed a onesie for my little girl's first birthday outfit, so I knew it was easy!  First I bought plain white onesies (I am a big fan of the Carter's "Child of Mine" brand available at Walmart, I've found they are much better quality and a better fit than Gerber onesies) and washed/dried them.  Then I used the RIT liquid dye color Scarlet and followed these instructions to dye the onesies in my washing machine.
Using heat transfer vinyl that I bought from Pick Your Plum a few weeks ago, I cut the lettering for the onesie on my Silhouette.  (Lauren at The Thinking Closet has a great step-by-step tutorial on how to cut and use HTV!)  It is regular old Times New Roman font.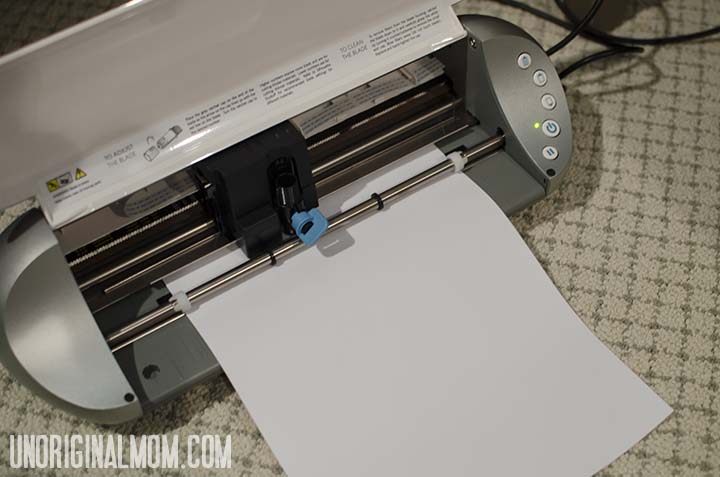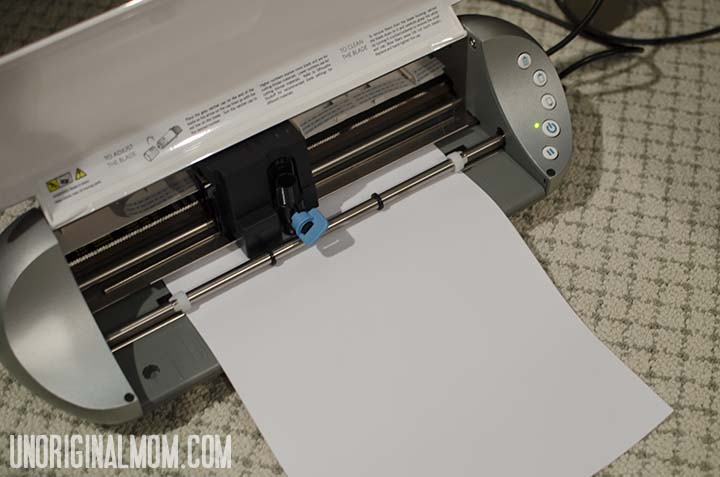 I weeded away all the vinyl that I didn't want to go on the onesie,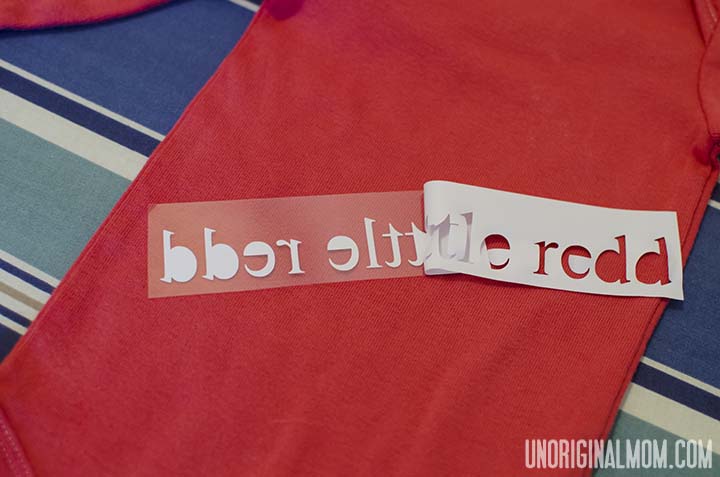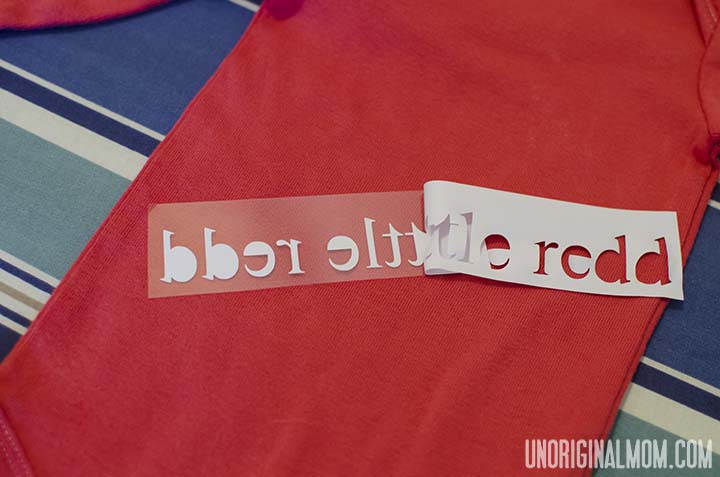 placed it where I wanted it,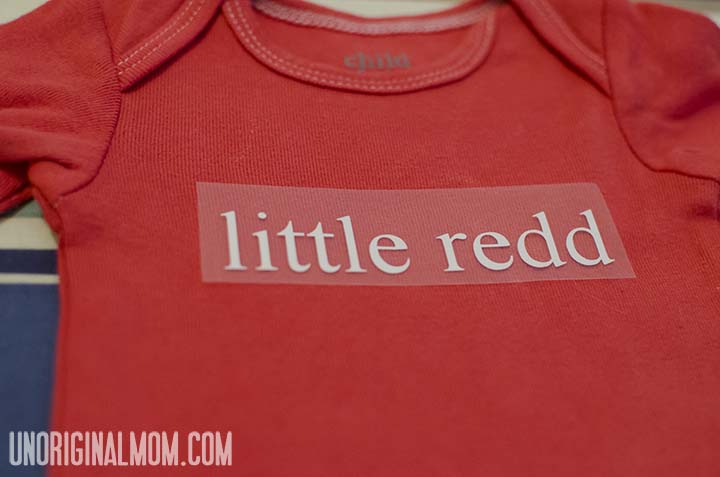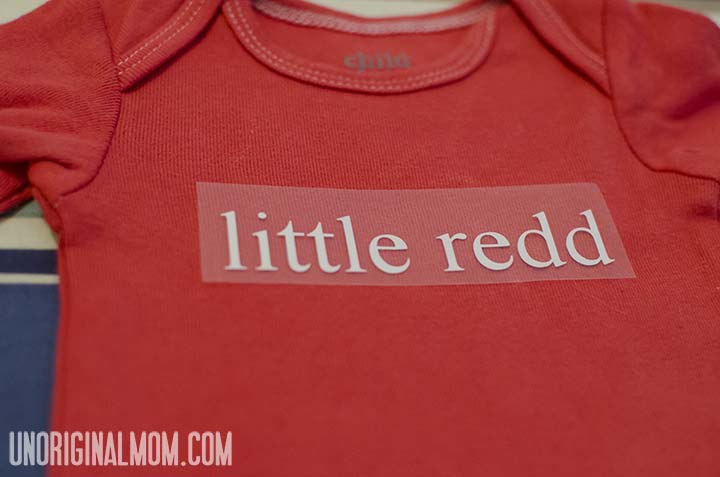 and ironed it on!  It took about 3-4 minutes of ironing to completely adhere it.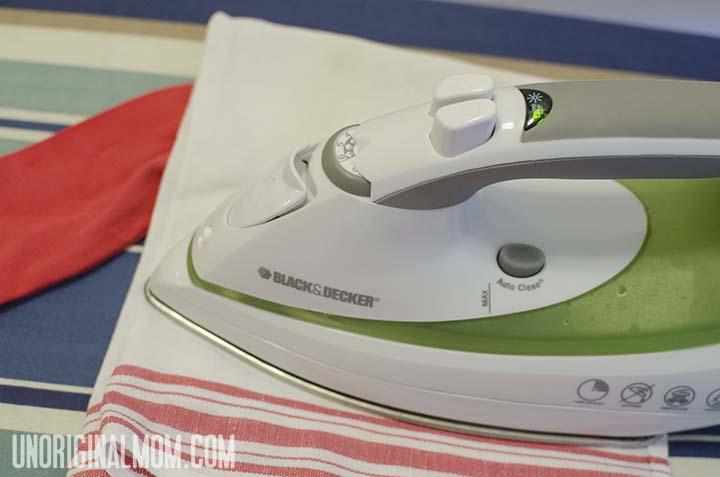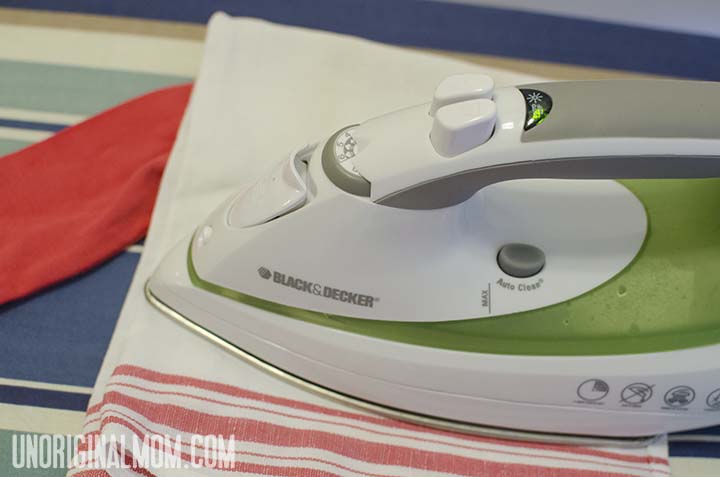 Ta-da!  A personalized and super-cute baby onesie! (Actually, I made two – a newborn AND a 0-3 month size, since babies grow so darn fast!)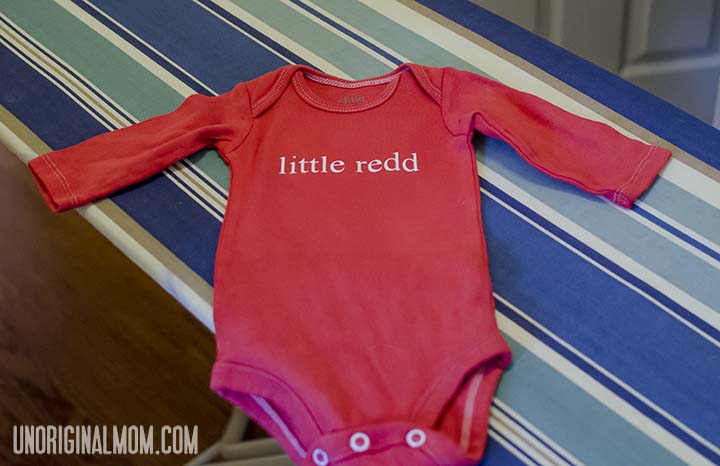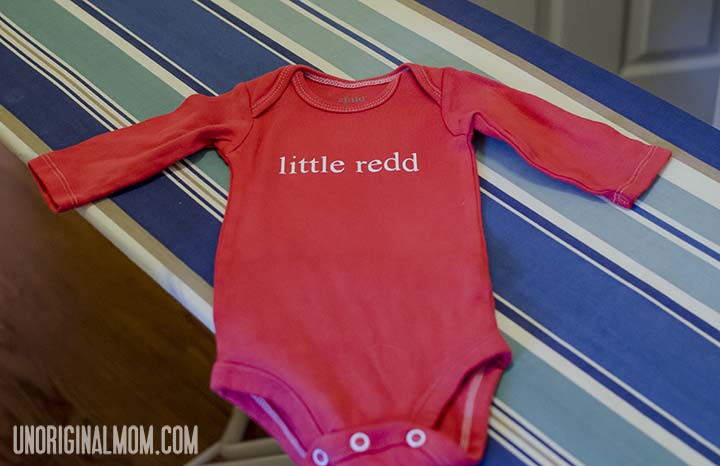 And, of course, I also gave her a Baby Folder Organizer and a few items off my list of 10 Baby Must-Haves.  (I don't blog about that stuff just because…I really do love those things!)
I am SO excited to meet little Baby Redd!!!  I can hardly wait :-)


Get your copy of my FREE meal planning binder!
Sign up to get a free copy of my meal planning system - an 11 page printable meal planning binder, complete with a pantry inventory, shopping list, and more to help get on top of your menu each week!