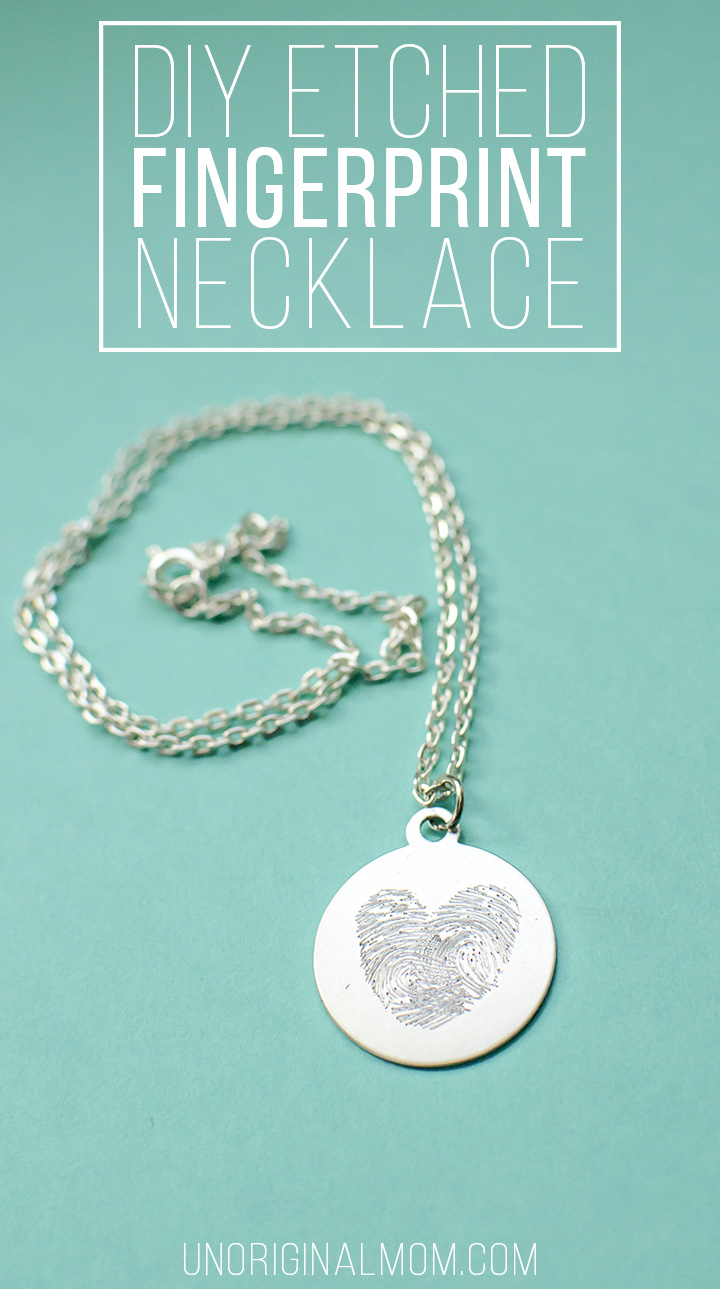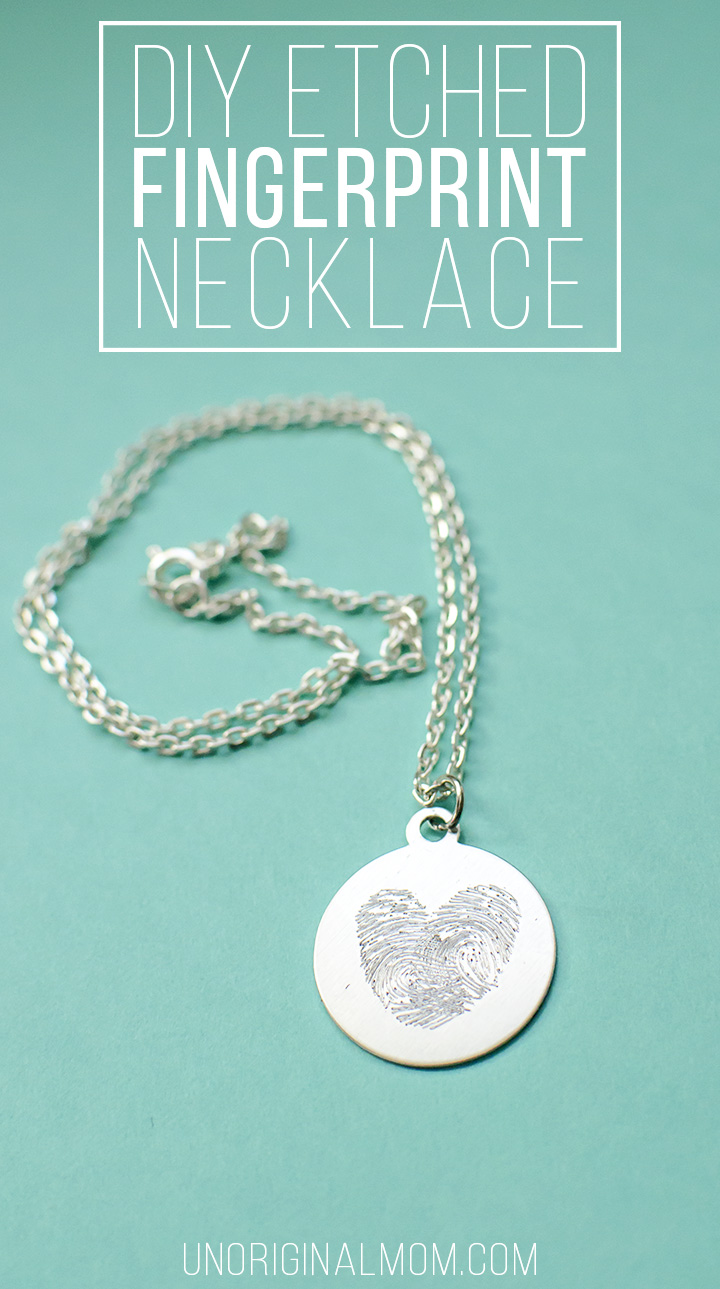 For Mother's Day TWO years ago, my husband gave me a handmade necklace with both of my children's birthstones on it. How sweet, right? The only caveat was, I had to pick out what I wanted on Etsy and order it myself. Yeah, I haven't gotten around to that yet. For a while, I just couldn't decide on what style I wanted…and then it just fell through the cracks. Maybe someday I'll actually get around to ordering one, but in the meantime I've still been wanting some "mom jewelry" like that to wear – so I decided to DIY something as a little Valentine's gift for myself :-)
SUPPLIES I USED:
(this post contains affiliate links – click here to read my full disclosure)
Silhouette Curio (see the bottom of this post for an AMAZING deal on the Curio going on right now!)
blank metal pendant and necklace chain
black ink pad, white paper, and photo editing software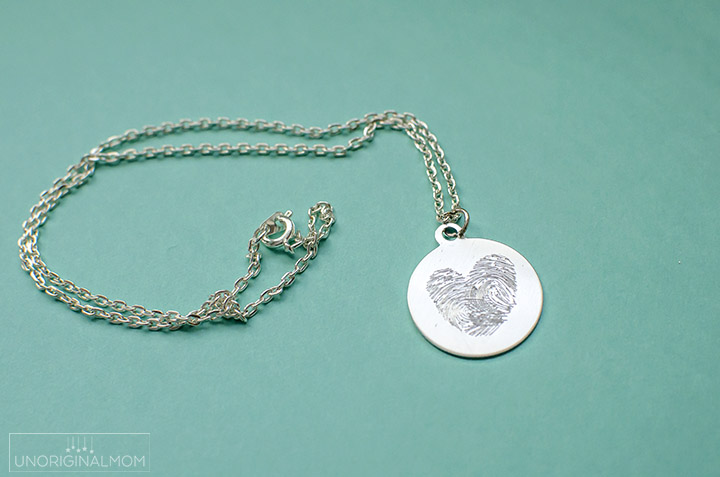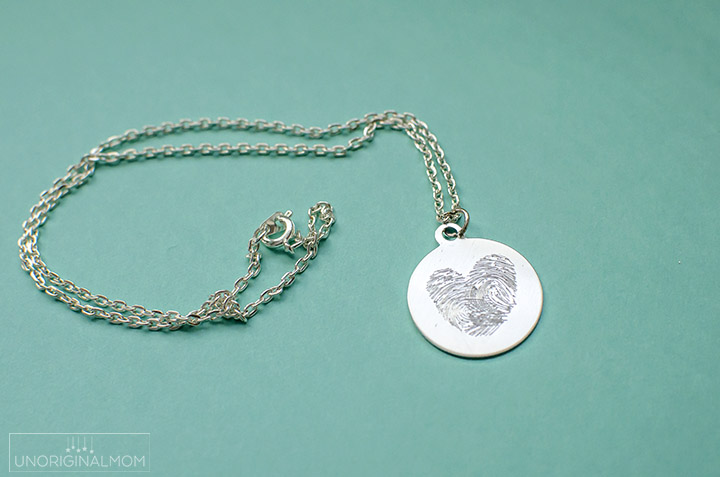 This is the first time I've used my Curio for etching, and most definitely not my last. It's really quite remarkable! The etching was an absolute breeze, but getting the fingerprints onto the computer an in a design was a little bit tricky. Here's how I did it.
Step One was to get my children's fingerprints…easier said than done when you're dealing with a 4 year old and a 2 year old. I just used a black ink pad and white paper and covered the paper in fingerprints, hoping that at least one would be usable! I found I got the clearest prints with a moderate amount of ink and a light touch on the paper, not pressing hard.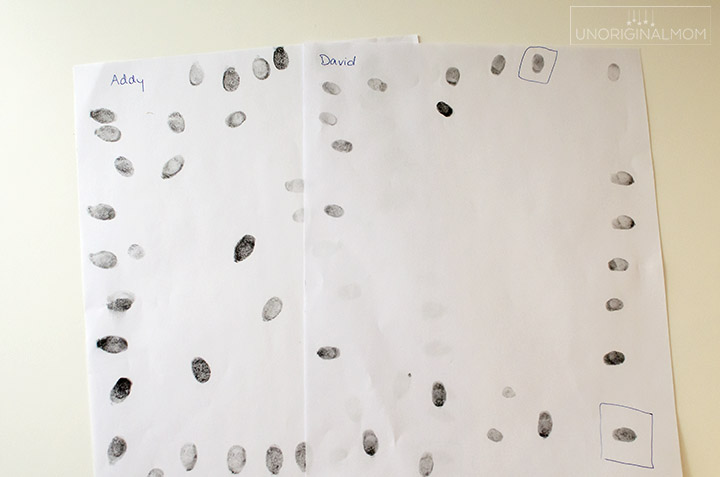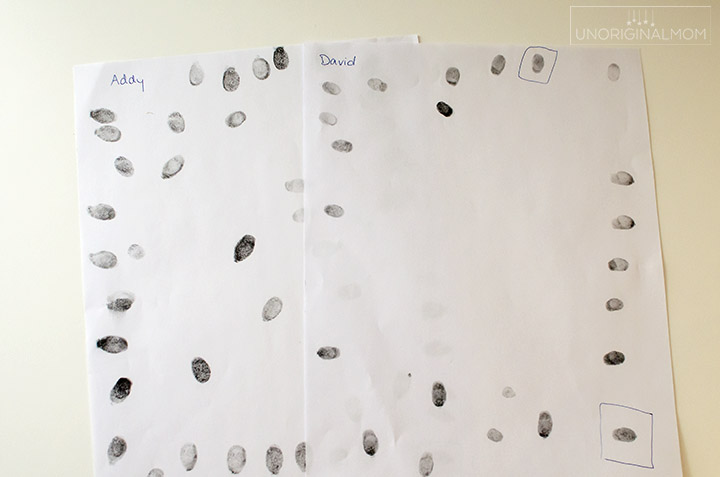 I scanned the papers with my scanner and opened the images in Photoshop, narrowed it down to the best print, and then played with the contrast and levels a bit until I got a clear black and white image. I didn't have those nice clear lines like you want in a fingerprint, though – it was very splotchy. So I enlarged the fingerprints (one for each kid), printed the image, and traced the lines by hand with a fine point Sharpie.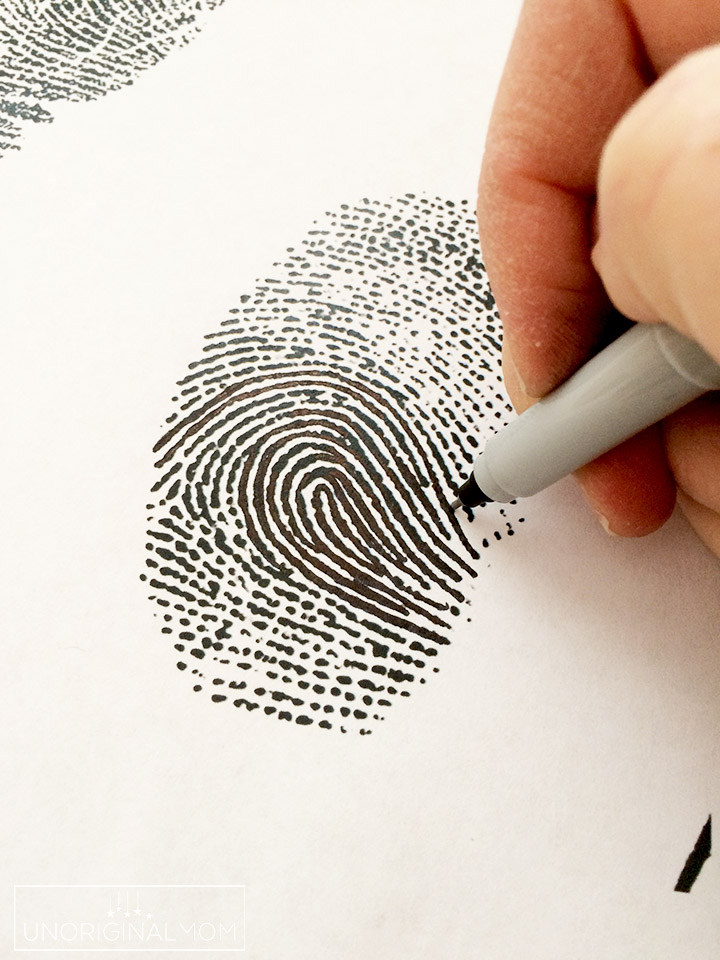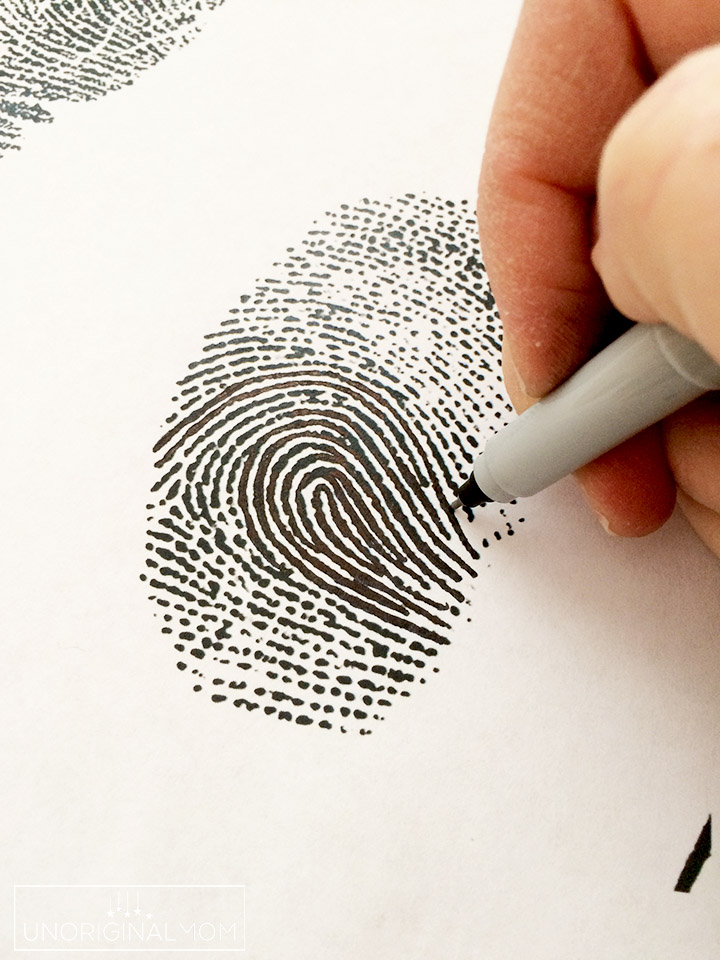 Once I did that with both fingerprints, I scanned them into the computer again.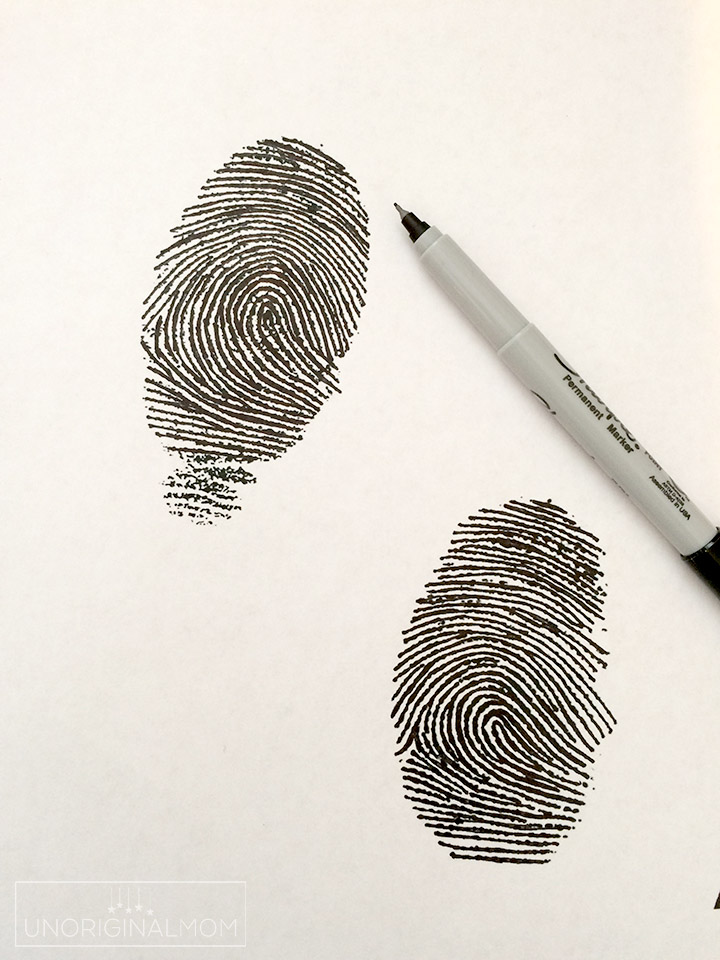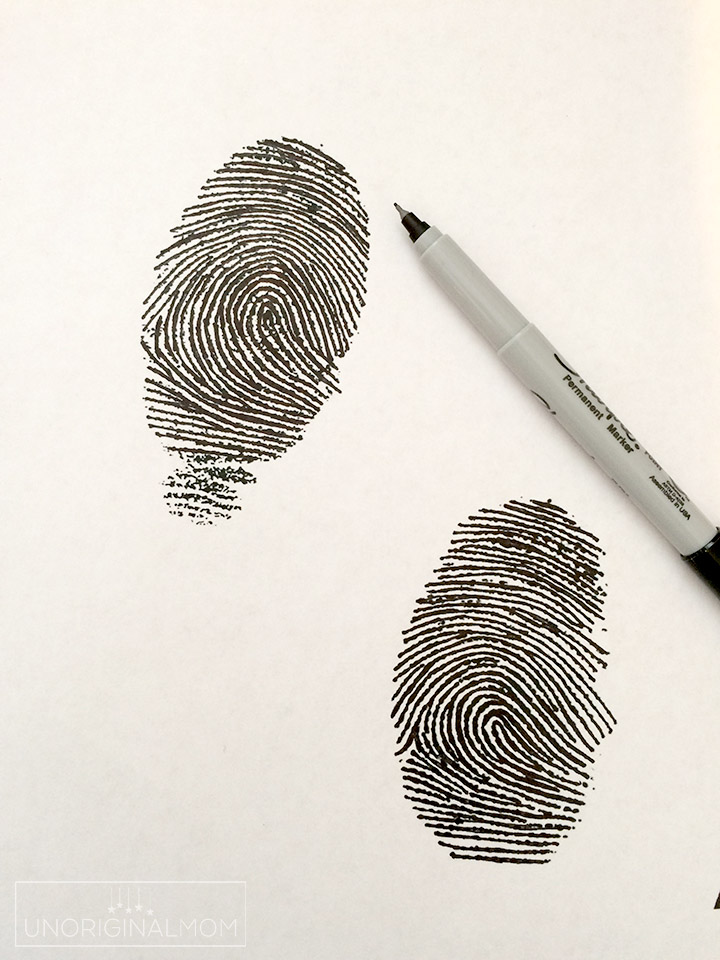 I boosted the contrast again to get a crisp, clear, black and white image. Then it was just a matter of saving my image as a JPEG, opening in Silhouette Studio, and using the trace function to get my cut file. I rotated the prints and overlapped them a bit to make a heart shape.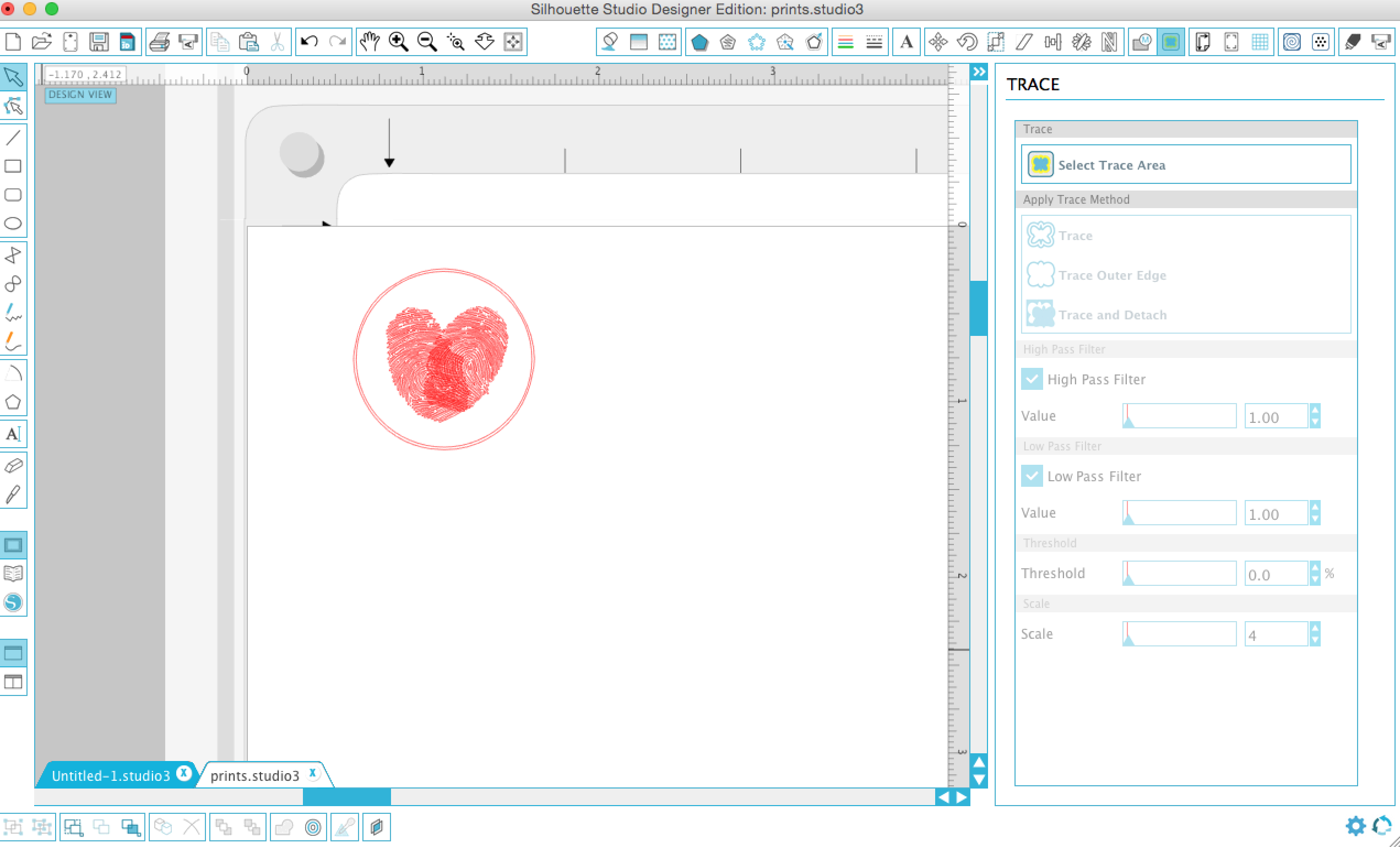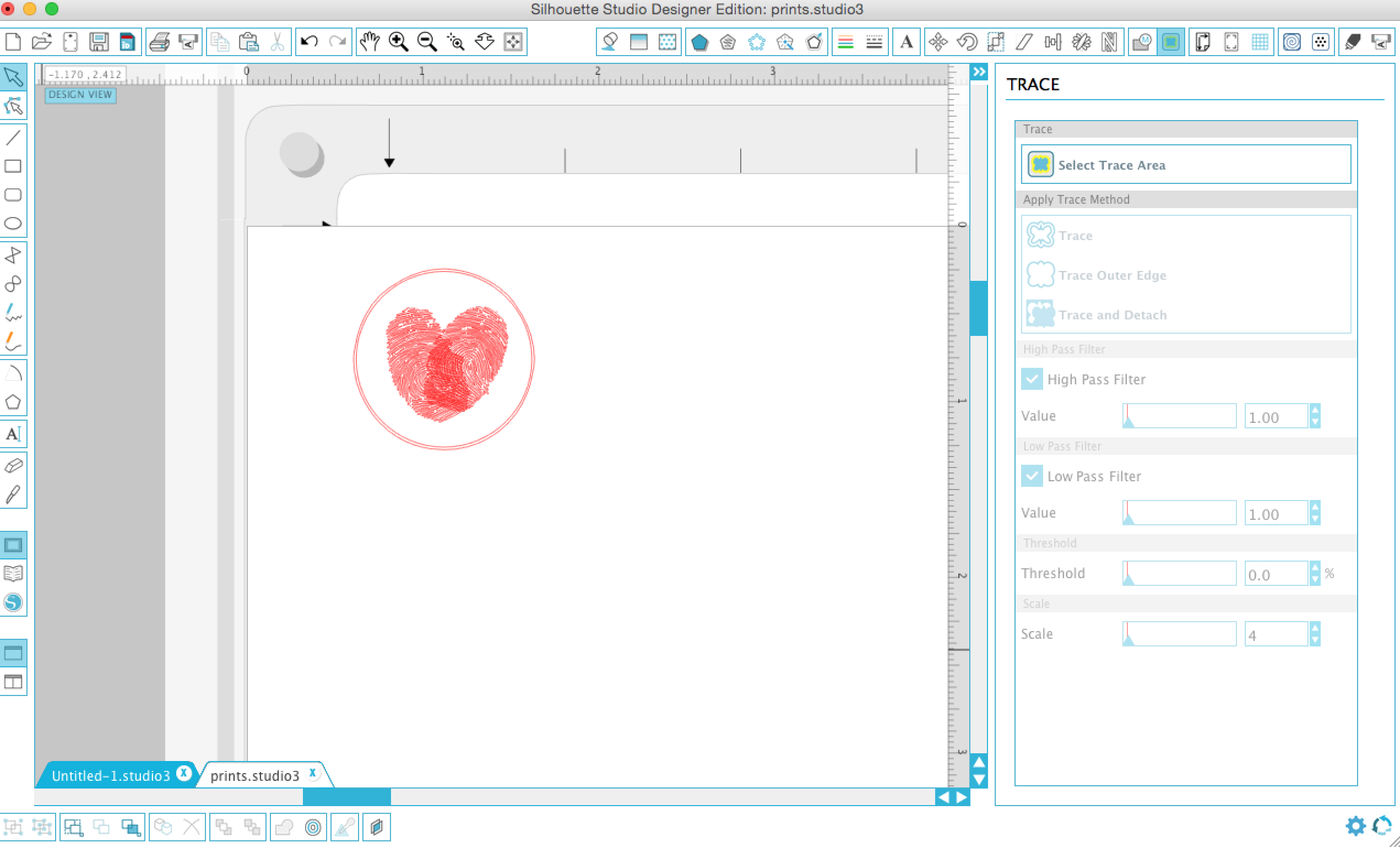 Then I let my Curio go to work! I had some blank 1″ metal pendants I'd picked up at Michael's, so I loaded my Curio with card stock and then had my machine cut a circle slightly larger than 1″ to act as a template to hold the blank pendant.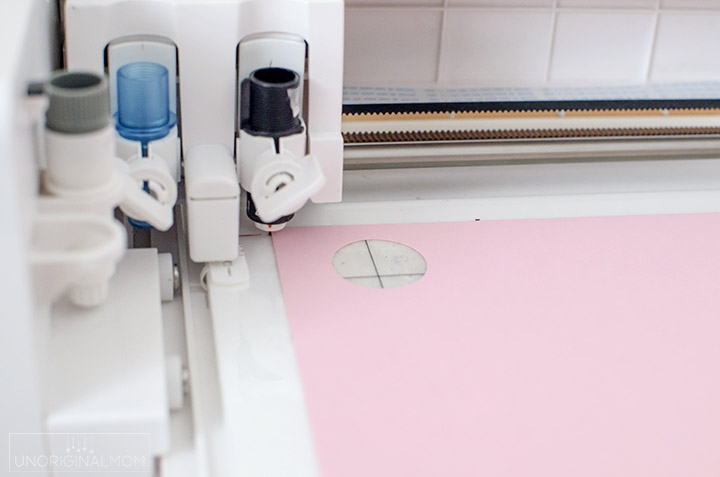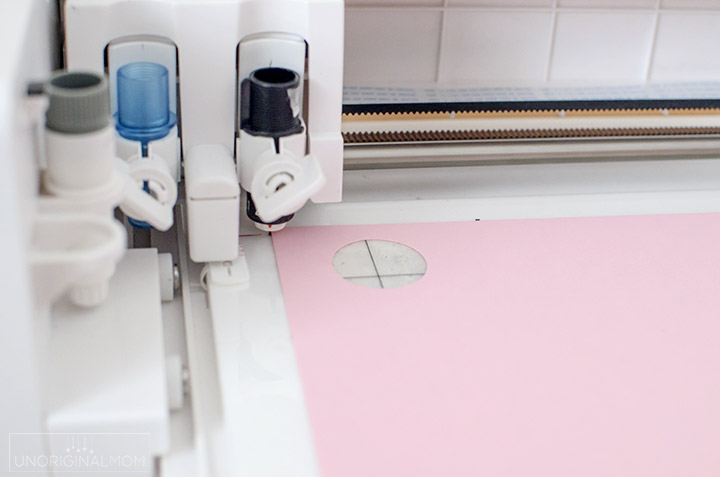 Because of the Curio's platform mat, it always loads the exact same way – so I was able to unload my mat, firmly stick my pendant blank inside the circle cut-out, and reload the mat. Then I set my fingerprint lines to "cut"  with tool 1 (where I'd placed my etching tool) and the cut settings to "metal etching sheets." It was amazing to watch the Curio perfectly etch the fingerprints onto the metal pendant!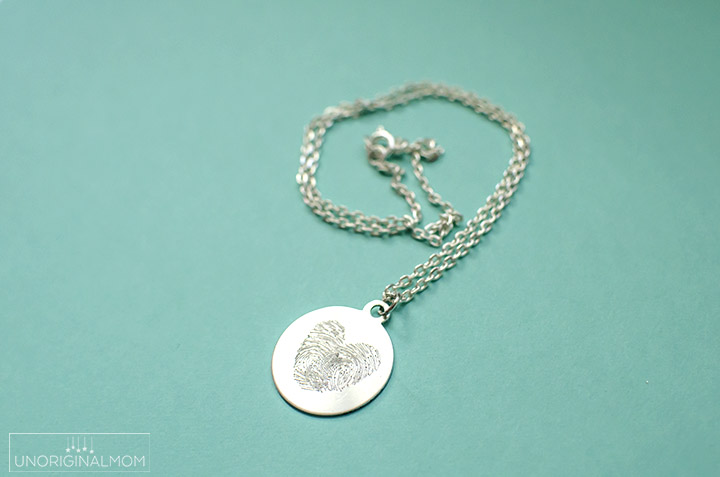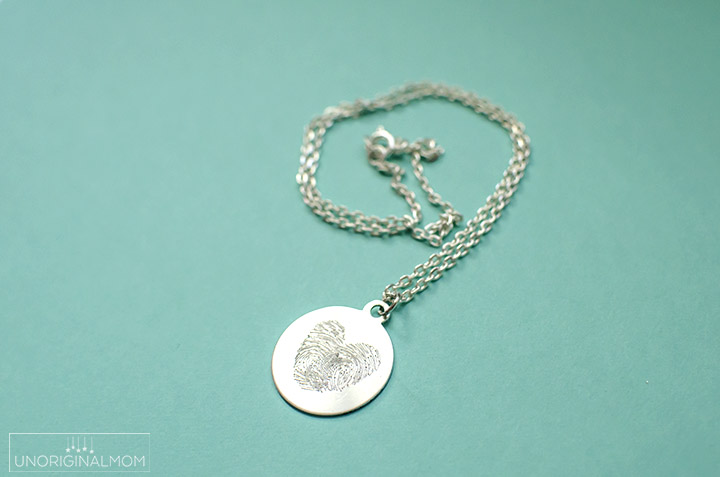 My 4 year old loves it too…she is so proud that I wear a necklace with her fingerprint on it!  Whenever I wear it she asks me to crouch down so she can put her finger on her etched fingerprint. And that makes my heart happy :-)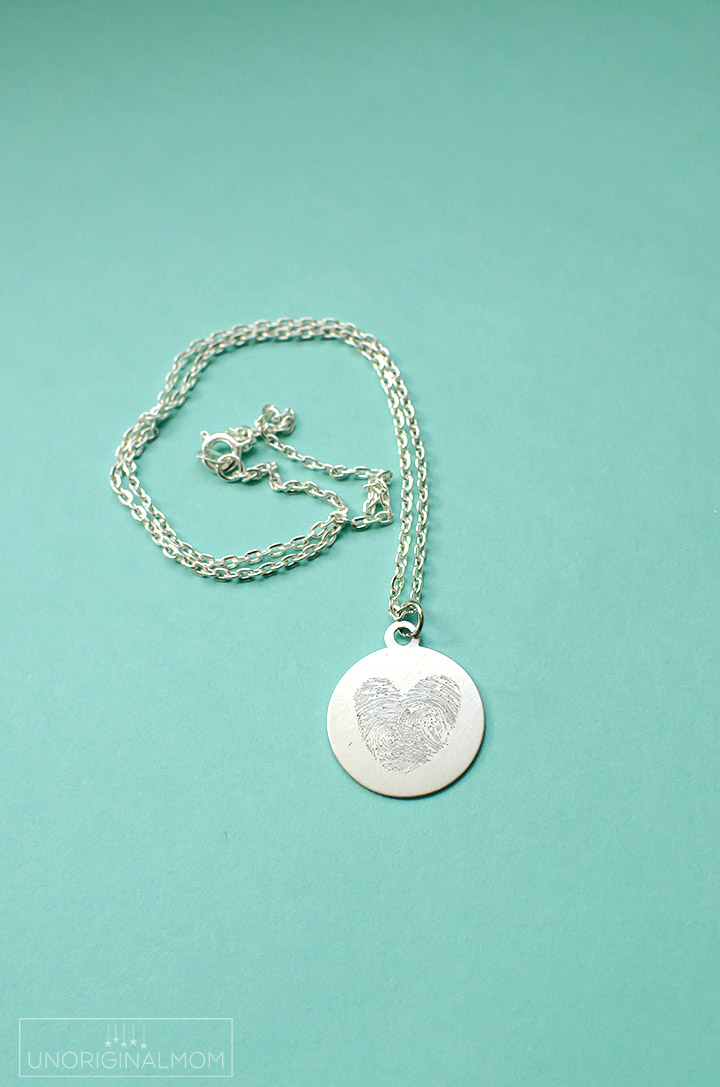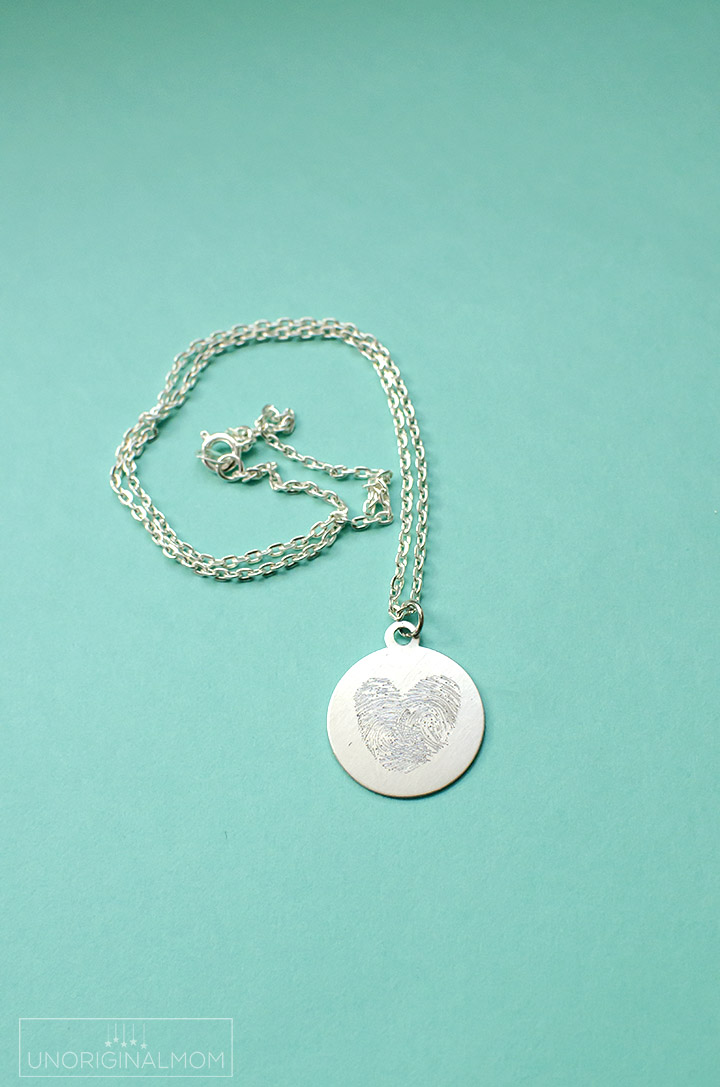 Ordering a custom etched fingerprint necklace like this would have easily cost me over a $100, but instead, I was able to DIY it for less than $5! I <3 my Curio!
Have you been thinking about adding a Curio to your crafting tool collection? This machine is ah-mazing…sketching, embossing/debossing, etching, plus the ability to cut thicker/more rigid materials than the Cameo/Portrait…it's a crafter's dream! I still wouldn't trade my Portrait for anything, but my Curio unlocks even more crafting possibilities.



Subscribe to unOriginal Mom via email and get instant access to my library of FREE Silhouette Studio & SVG cut files - exclusively for email subscribers. Plus there's a new file added every month!