A collection of 15 brilliant tailgating hacks for football season you won't want to miss – become a tailgating pro and impress your fellow tailgaters with these great tips!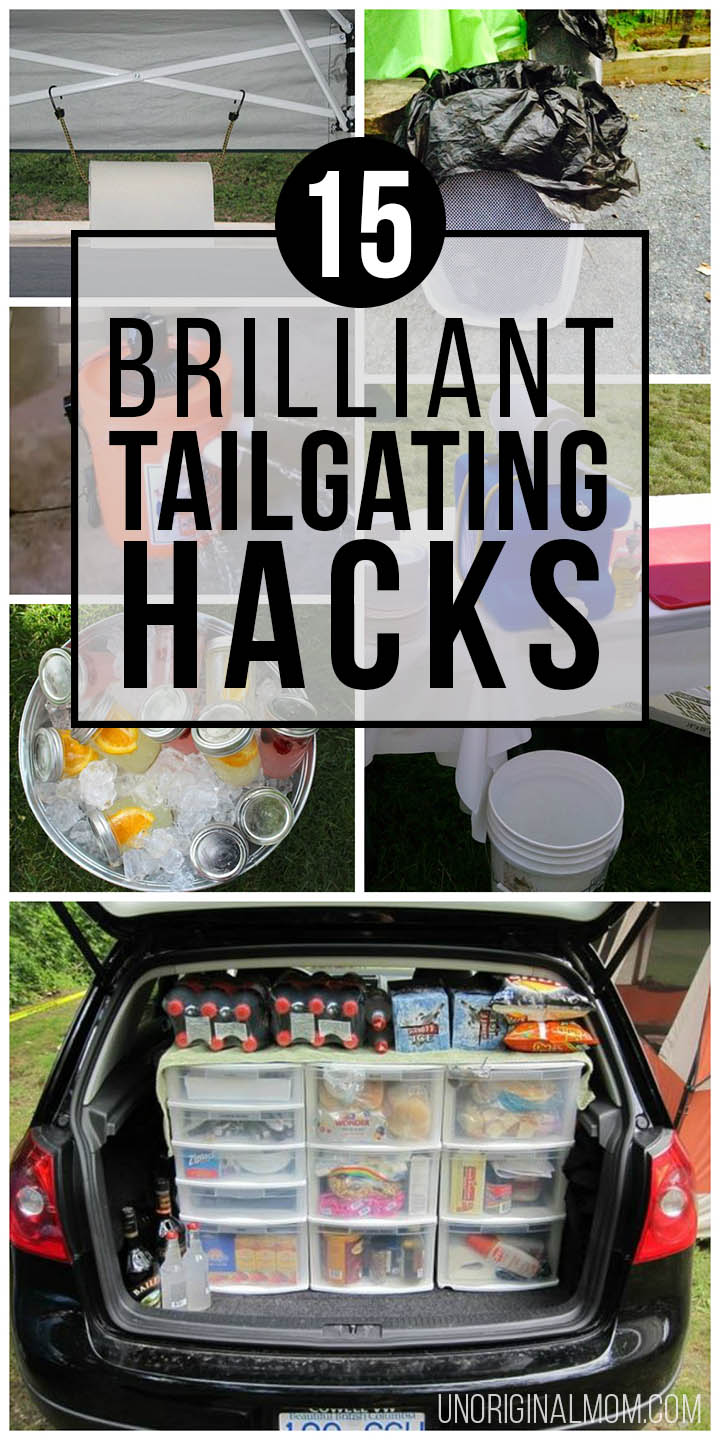 My husband and I are pretty darn good tailgaters, if I do say so myself. Of course, we learned at the feet of master tailgaters (my parents and their friends) at one of the best tailgating schools in the country (Penn State University!), so we take tailgating pretty seriously. Unfortunately, we don't get to tailgate as much now as we did when had season football tickets, which was BC (before children), but once the kids are a bit older I'm sure we'll get all our tailgating gear out again and teach our kids how it's done.
Our tailgating days were pre-Pinterest, so we didn't get the benefit of trying out all the brilliant tailgating hacks that are now just a few Pinterest searches away. I'm amazed at some of the time-saving, mess-reducing, stress-lowering, just-plain-nifty tailgating ideas that people have come up with! Since it's that time of year again, I've rounded up a list of brilliant tailgating hacks and products for football season. Hopefully you'll find some clever ideas to try in this list – I know I'm saving them to try for our next tailgate!
Pinterest Etiquette Reminder: Feel free to pin my collage image from the top of this post, but if you'd like to pin a specific idea please click through to pin from the original source. Unfortunately, I had a hard time finding the original source for some of these ideas, so if you know where they came from please message me so I can attribute proper credit!
TAILGATING HACKS FOR FOOTBALL SEASON
This post contains affiliate links – click here to read my full disclosure.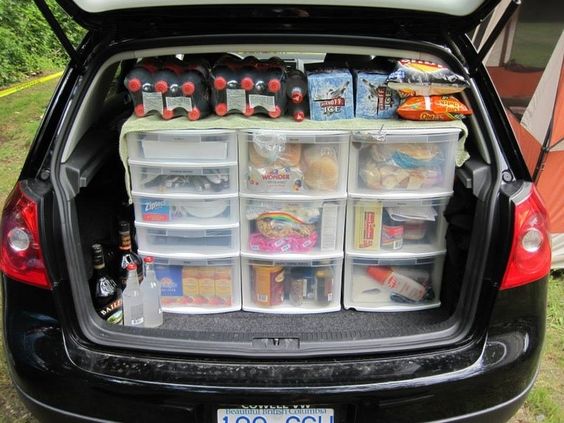 I think this is SO smart – instead of packing your tailgating essentials and supplies in bins, pack them in plastic drawers. They're easier to organize and label, plus you don't have to unpack them – just leave them in the back of your car, like the photo above, or even pull them out and put them underneath a folding table. Talk about saving table space! Everything stays organized, week-to-week, and no need to unpack the drawers with unperishables – just store them like that in your garage or basement through the entire season. Source unknown.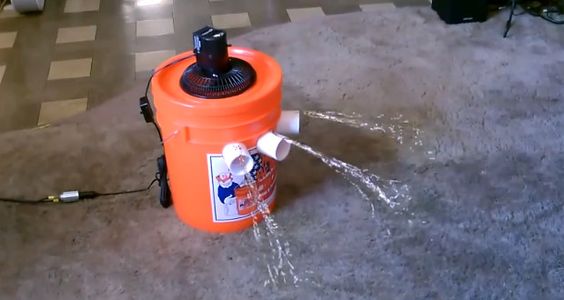 Depending on what area of the country you're tailgating in, a DIY portable air conditioner might be a lifesaver – especially for those late summer/early fall tailgates! See more at 50Campfires.com.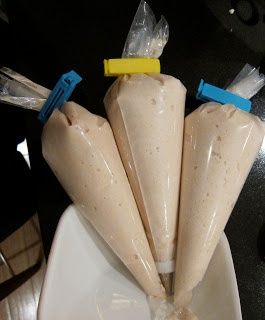 Early morning tailgate? Make-ahead pancake batter and bring it along in piping bags so they can go straight on the griddle – so smart! And no dishes to clean up, either. See more at A Mum 'n the Oven.
I don't know about you, but at our tailgates, we're always looking for where we put the paper towels. Here are two ideas for keeping them handy and easy to reach: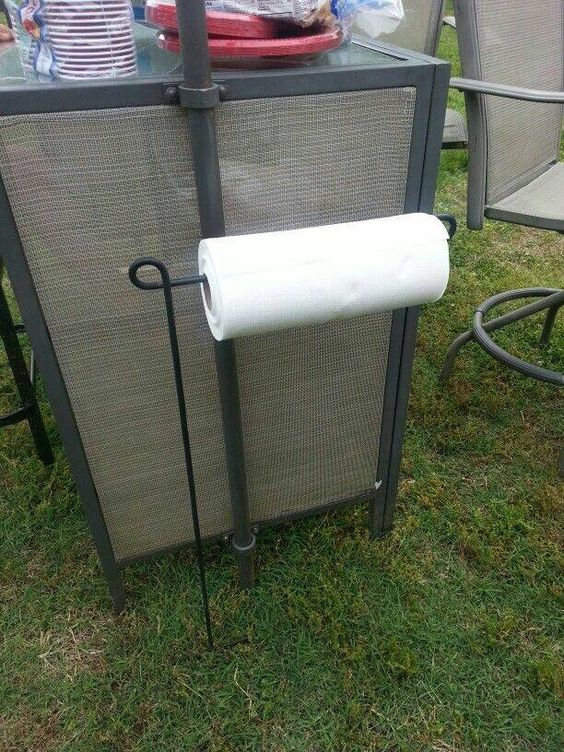 Use a garden flag holder as a paper towel holder – via Kitchen Fun with My 3 Sons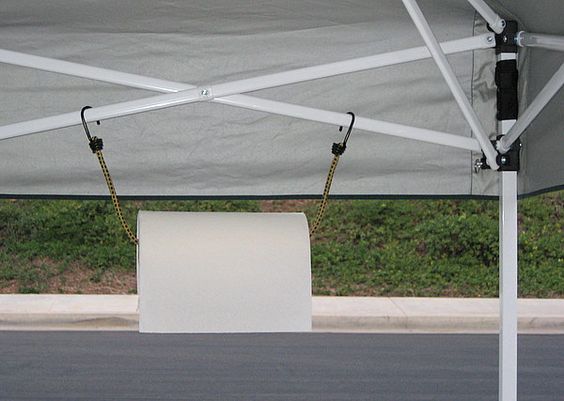 Use a few bungee cords to attach your paper towels to your canopy – original source unknown. 
How handy is this little cooler with fold-out sides and stools? It's like a rolling, portable tailgate! It would be great for a small tailgate-for-two.

Speaking of nifty coolers, how about this battery-powered cooler with a built-in speakers and a BLENDER?? Not the most practical or affordable tailgating hack, I'll give you that, but pretty darn cool.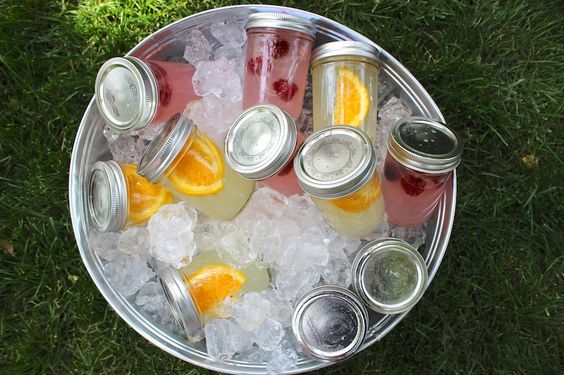 Mix up a few pitchers of cocktails the night before, and then pour them into mason jars for single servings. They can go right in the cooler full of ice with the beer and soda! I love this idea from The Chic Site.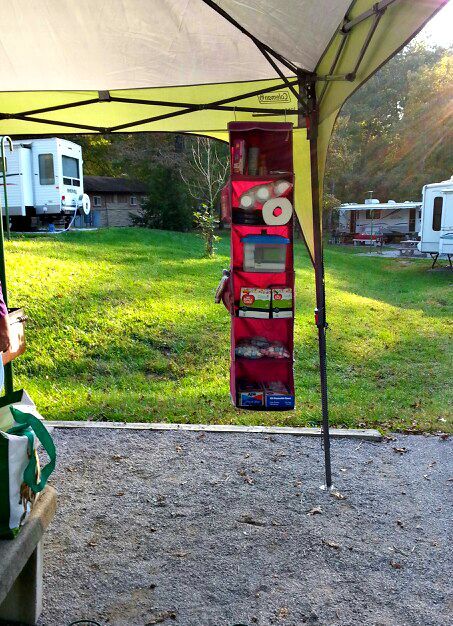 Another handy way to store your tailgating essentials, especially things like first aid, sunscreen, bug spray, plastic wraps/foil, etc – hang a closet organizer on your canopy. Via Sunny Simple Life.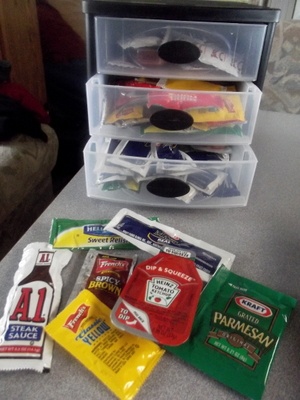 All those leftover condiments from take-out orders finally have a purpose! Keep them in one of these little desktop plastic drawers and bring them along to your tailgate. Original source unknown.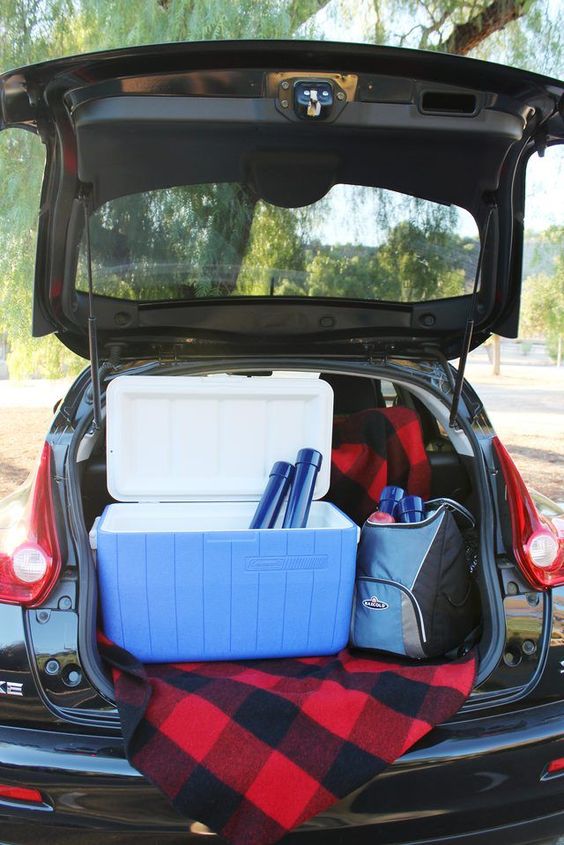 Keep your food from getting soggy in the cooler by making some easy DIY PVC pipe ice packs! See the full tutorial over at eHow.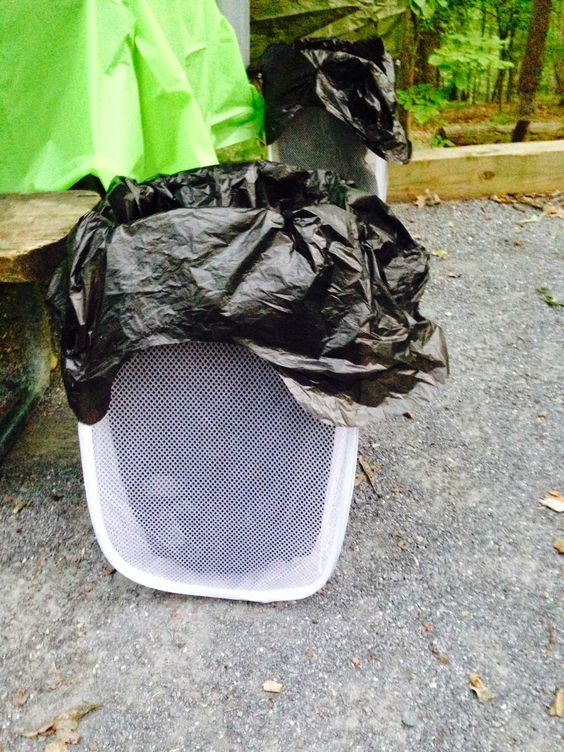 Trash bags laying on the ground or tied to a table leg are always asking for extra mess…not to mention a magnet for bugs. Grab a pop-up hamper from the dollar store and stick a trash bag inside it! Better yet, grab two and use one for trash and one for recycling. Smart idea! Original source unknown.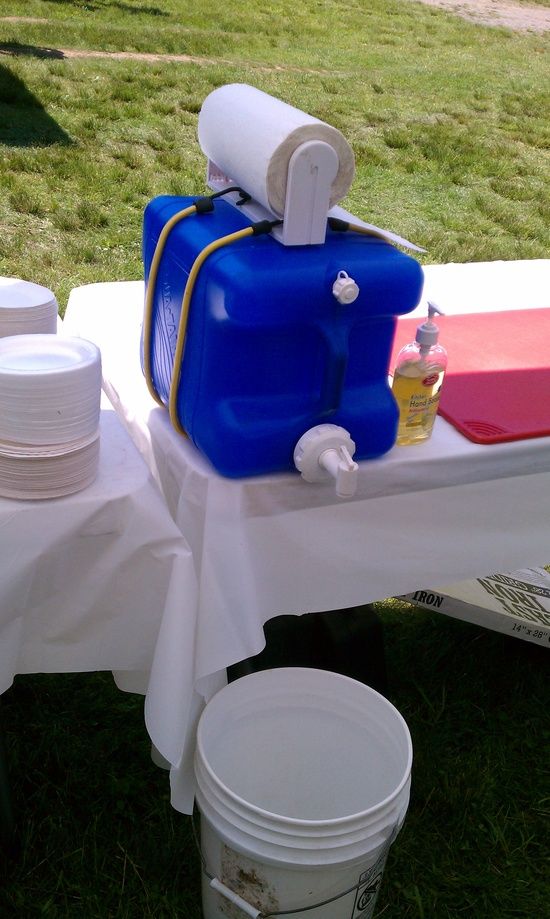 Set up a hand washing station at your tailgate with a big jug of water, a 5 gallon bucket, some soap and paper towels. Via Do it and How.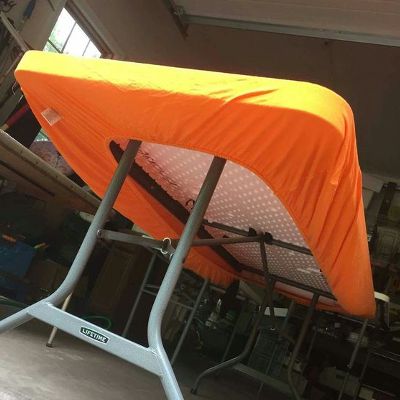 Tablecloths are nice and all, but they're always blowing around or getting in the way – especially if you're storing things underneath the tables. Why not use an inexpensive fitted sheet instead? (My crafty self wants to get one in my team colors and add some HTV to decorate it!) Original source unknown.
Finally, one last tip I came across in my "research" – bring along an empty lidded bin or two for dirty dishes. It keeps them from attracting bugs at the tailgate, keeps the mess contained, and then keeps them from stinking up your car while you're at the game.
Any other tailgating pros out there? What are your best tried-and-true tailgating hacks and tips? Share them with us in the comments!  And in the meantime…happy tailgating!


Get your copy of my FREE meal planning binder!
Sign up to get a free copy of my meal planning system - an 11 page printable meal planning binder, complete with a pantry inventory, shopping list, and more to help get on top of your menu each week!