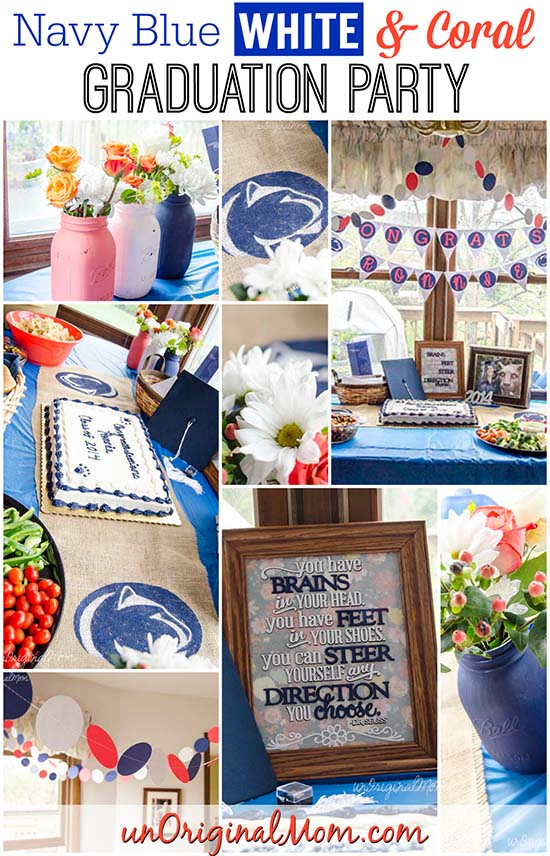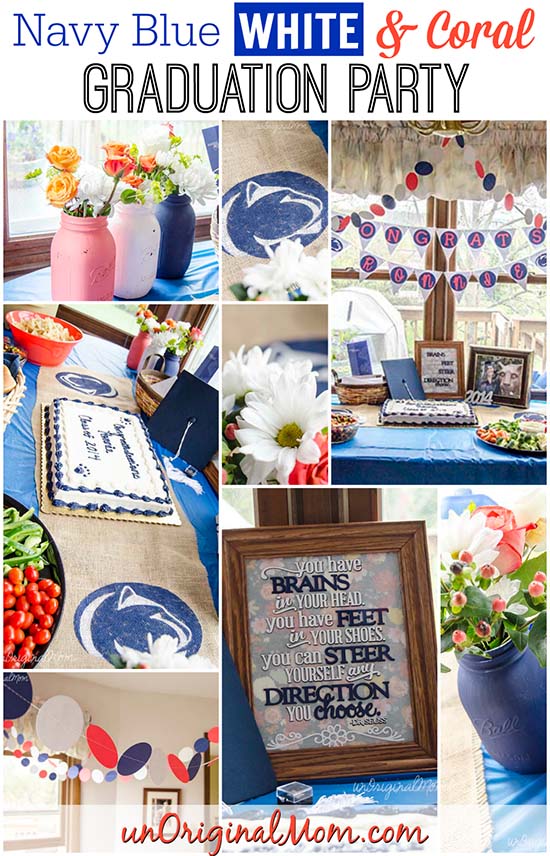 My baby sister Ronnie graduated from Penn State University a few weeks ago and my parents threw her a graduation party…naturally, I helped with the decorations :-)  I wanted to do more than just Penn State's colors of blue and white, so I went with navy blue, white, and coral as an accent color.  I am just loving that combination of colors, and it's so trendy right now!
I already showed you the Dr. Seuss Graduation Gift I made for her – that was one of the centerpieces on the table along with her cap, commencement program, and a graduation photo of her at the Lion Shrine.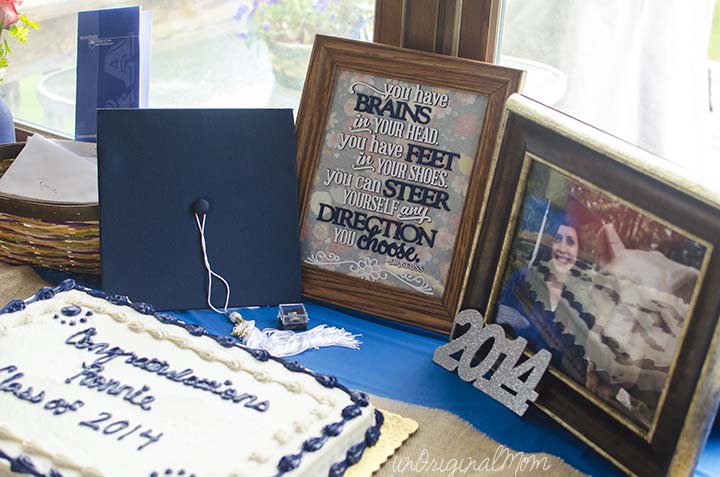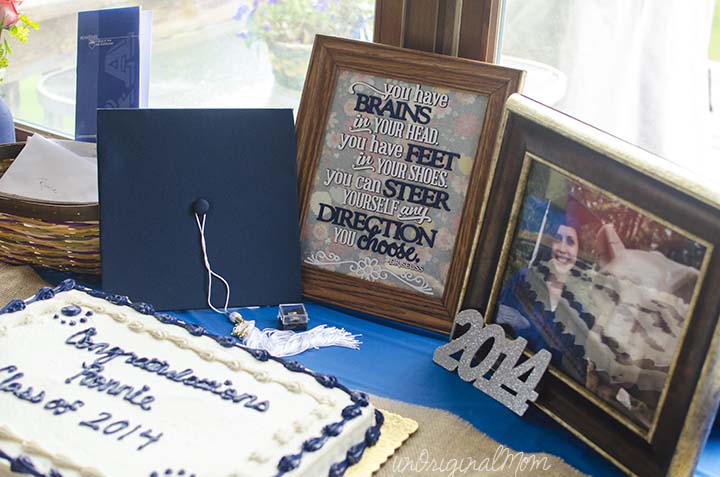 I took advantage of a sunny afternoon to sit on the deck and paint these mason jars in navy blue, white, and coral.  They were really mindless and easy – I started with a layer of chalkboard paint (though I don't think that's really necessary – next time I'll skip that step), then did several coats of color with a foam brush.  I used an emery board to file away some of the color (especially on the raised text) and give it a distressed look.  These are really easy to do for any kind of party!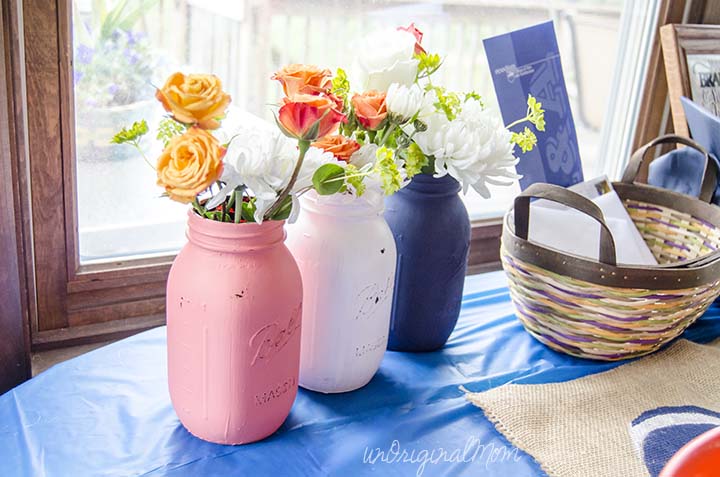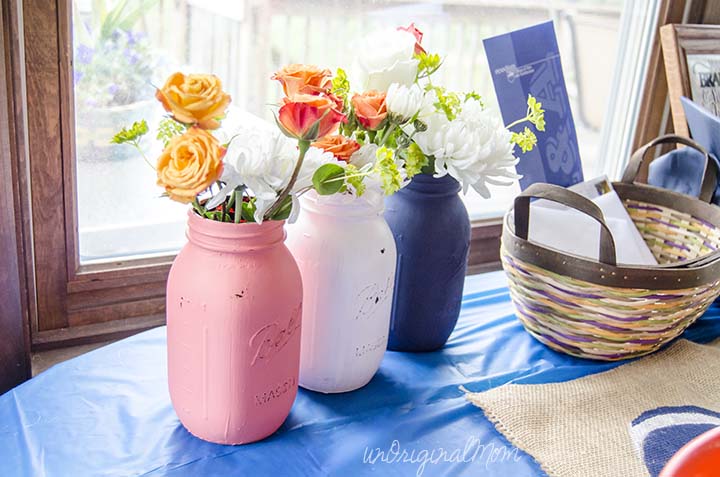 I bought a few bouquets from Trader Joe's to divide up and make the flower arrangements.  Aren't they lovely?  Fresh flowers are a quick and easy way to pretty-up a table for any kind of gathering!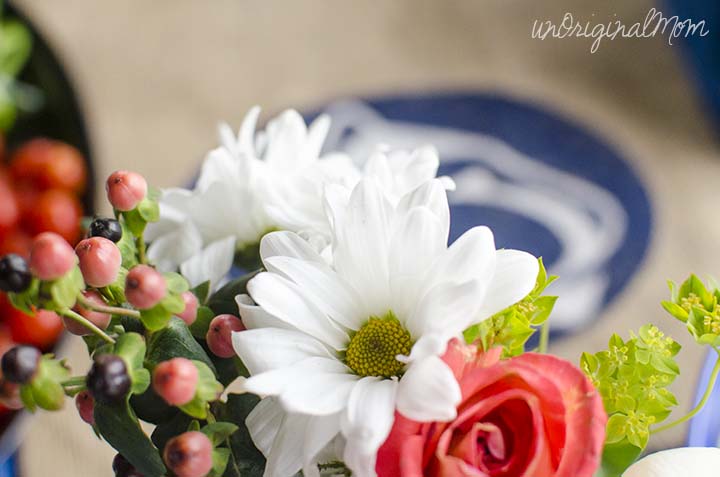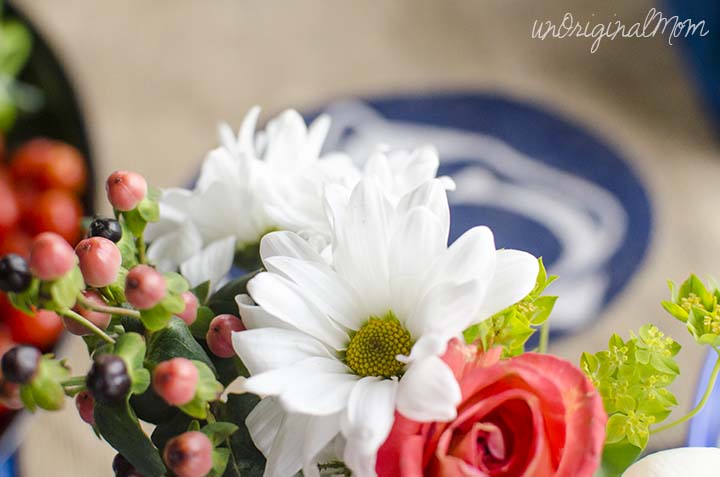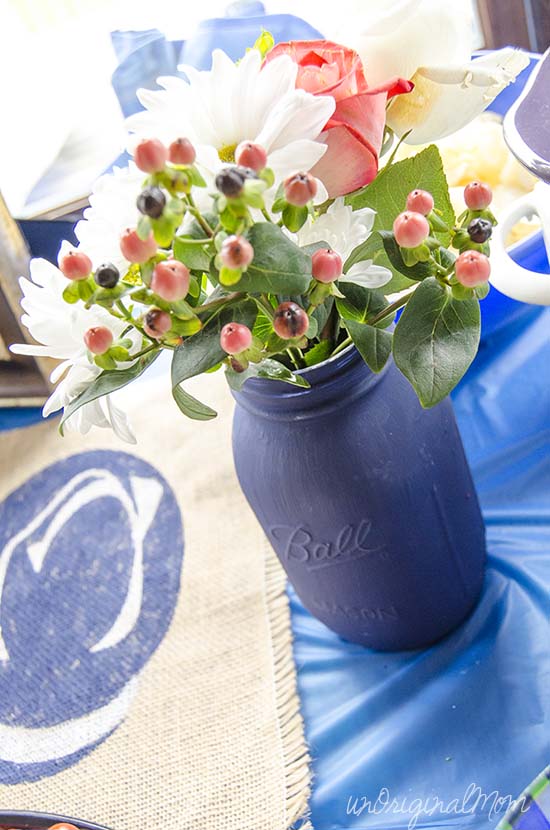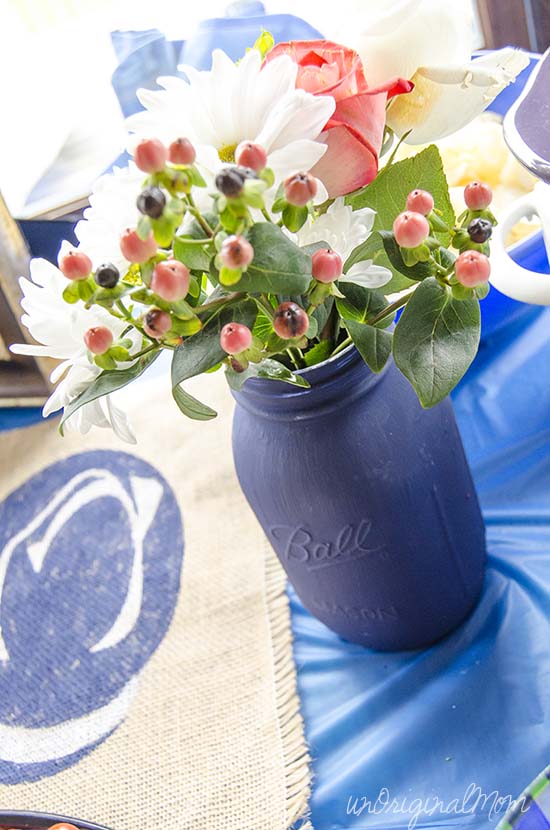 Of course, I put my trusty Silhouette Portrait to work.  I cut out circles from card stock and sewed them together to make a simple paper circle garland.  It was a great festive touch!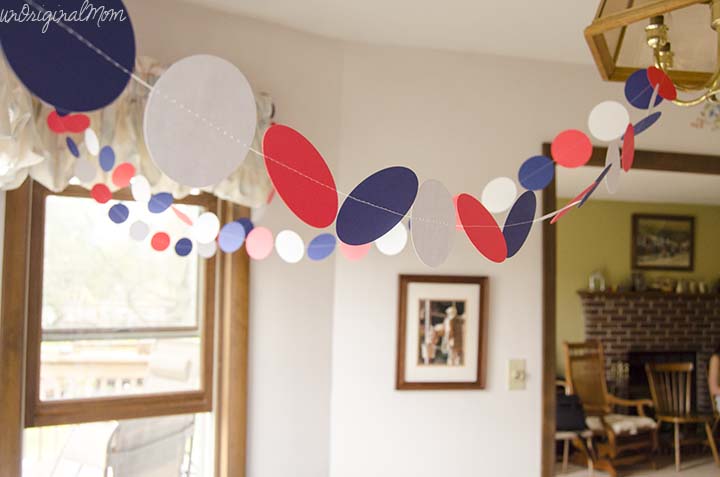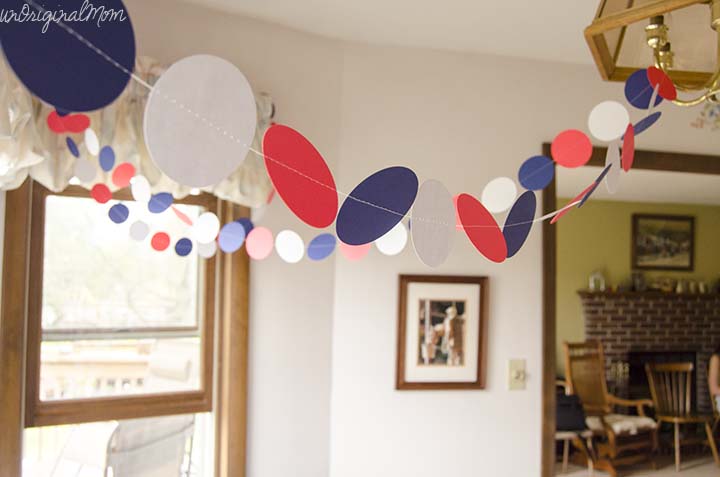 I also threw together a last minute banner with the leftover card stock – I was literally cutting and gluing the morning-of, before we left for commencement!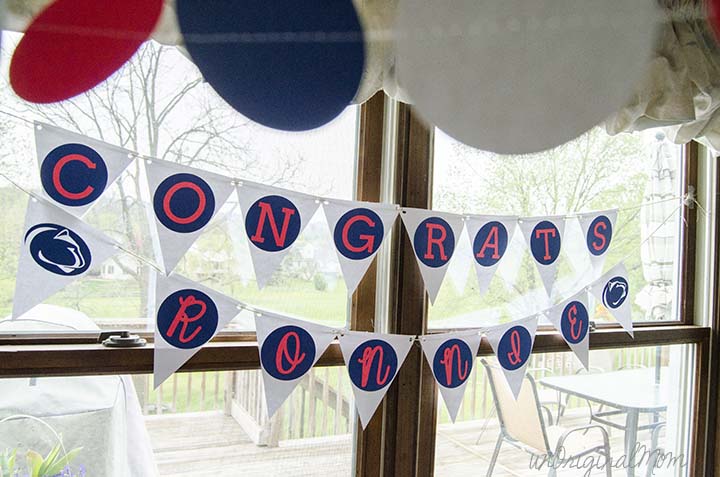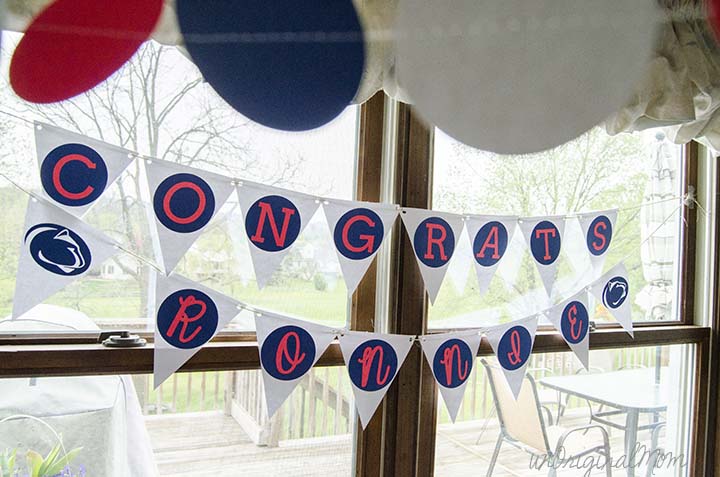 I also made a burlap table runner (using the cut-straight-lines-on-burlap-with-no-fraying trick), and used a freezer paper stencil (cut with my Silhouette) to paint a Penn State logo on it.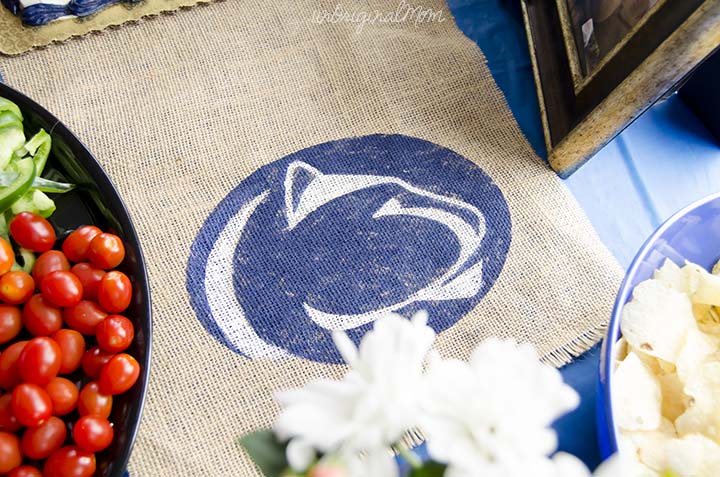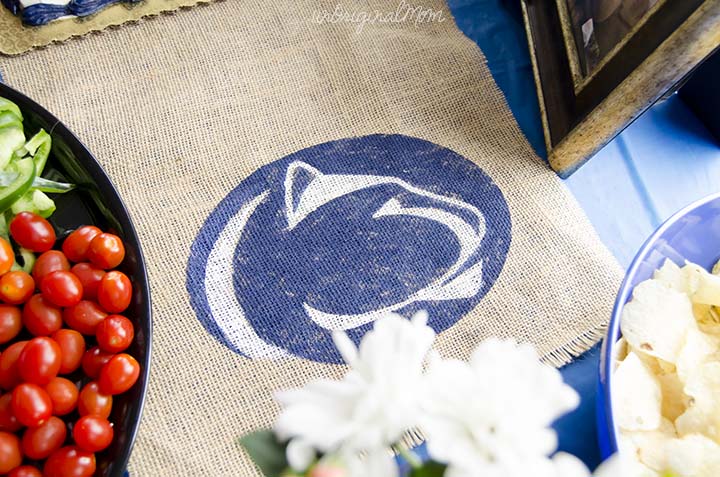 (I think I'll get lots of use out of this table runner during football season!)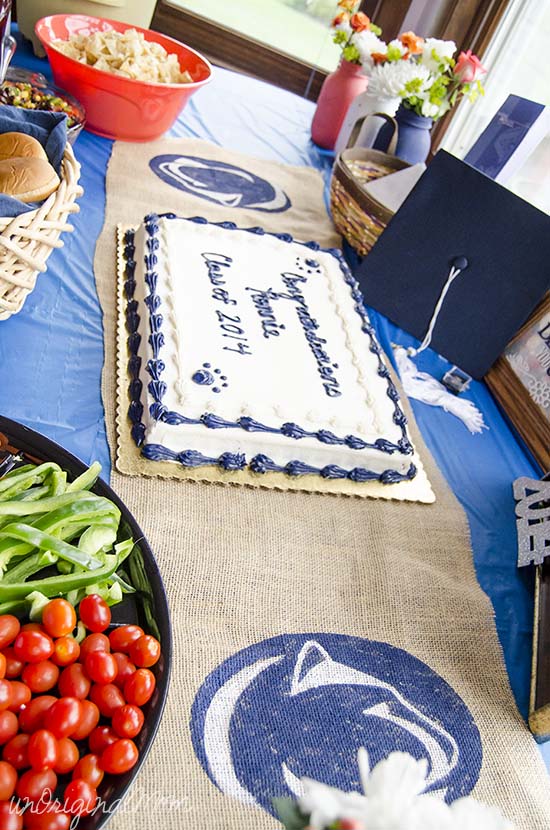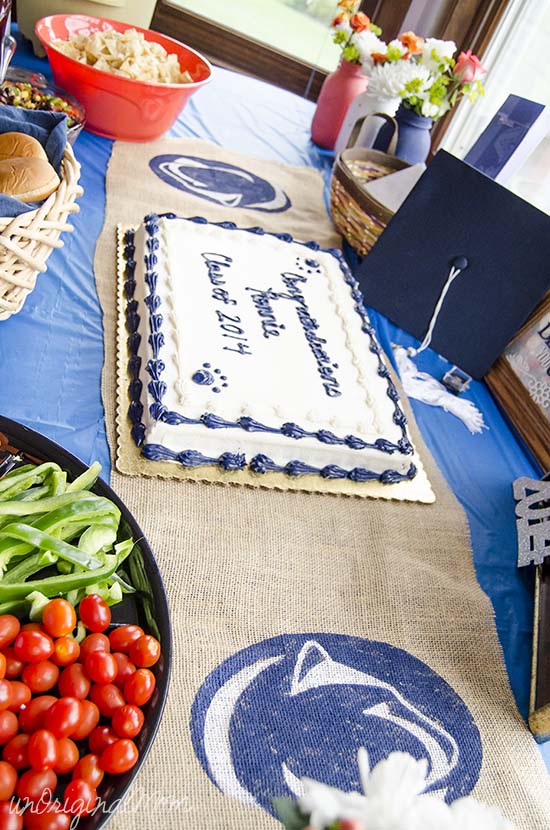 It was a lovely afternoon of celebrating Ronnie's accomplishments together with good friends and family – and delicious food!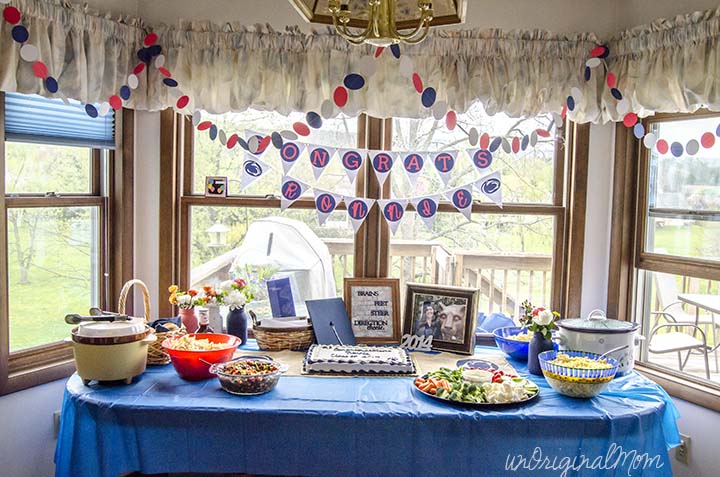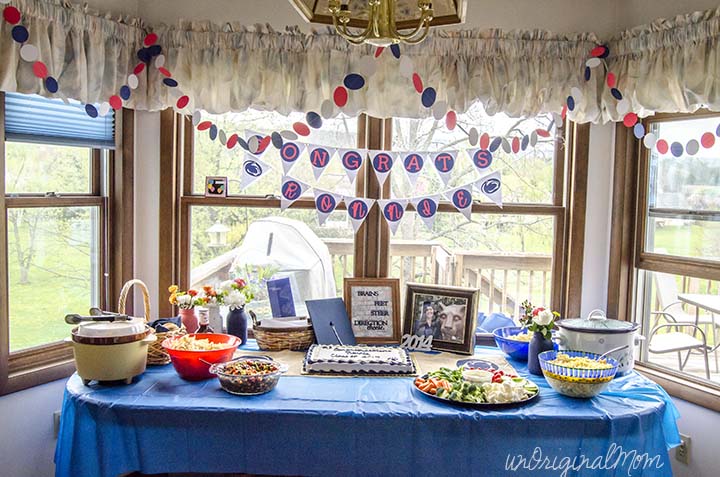 Get your copy of my FREE meal planning binder!
Sign up to get a free copy of my meal planning system - an 11 page printable meal planning binder, complete with a pantry inventory, shopping list, and more to help get on top of your menu each week!