Have you ever bought a piece of clothing only to discover when you first wear it (after you take the tags off, of course) that something about it drives you CRAZY?  Well, the other day I bought a new pair of skinny jeans from TJMaxx that fit perfectly (yay!) and were really pretty comfy (double yay!).  But the first day I wore them, every time I glanced down my fly was open!  ARGH!  The zipper wasn't totally broken, it just didn't stay up very well.  So just as I was about to give up on my jeans, I remembered the Pinterest tip I'd seen several times – use a key ring to hold up a broken zipper.
Worth a shot, anyway.  So I wandered the house, looking for a key chain to cannibalize that would be just the right size to use.
And, voila!  Perfect fix!  Here's how to hold up a broken zipper: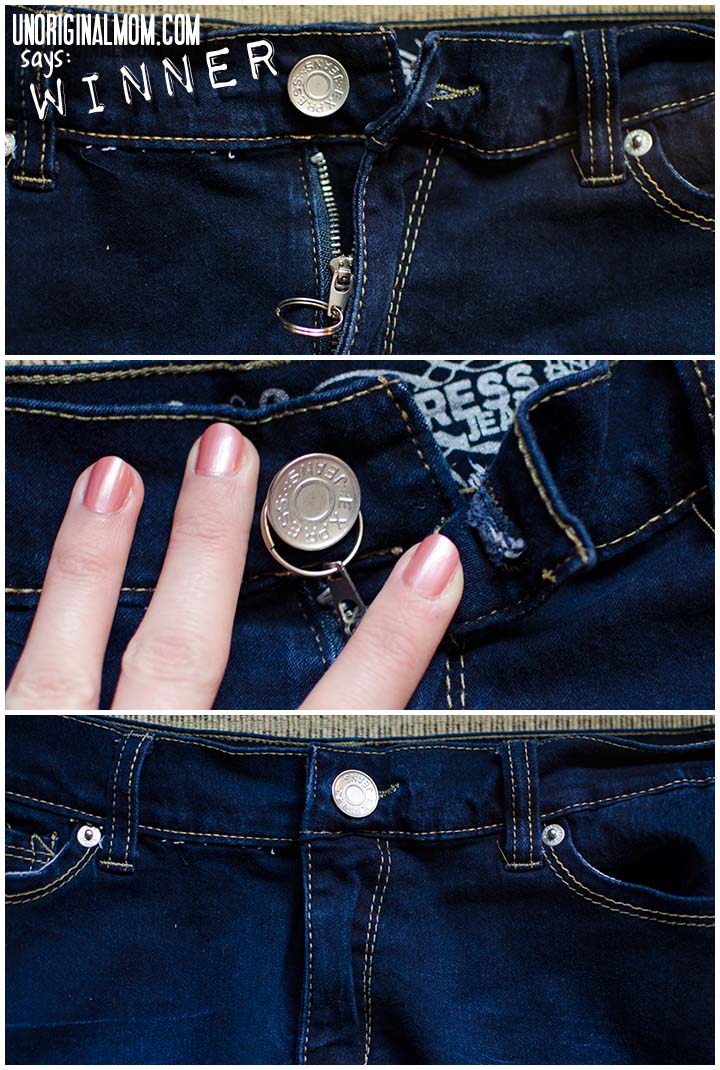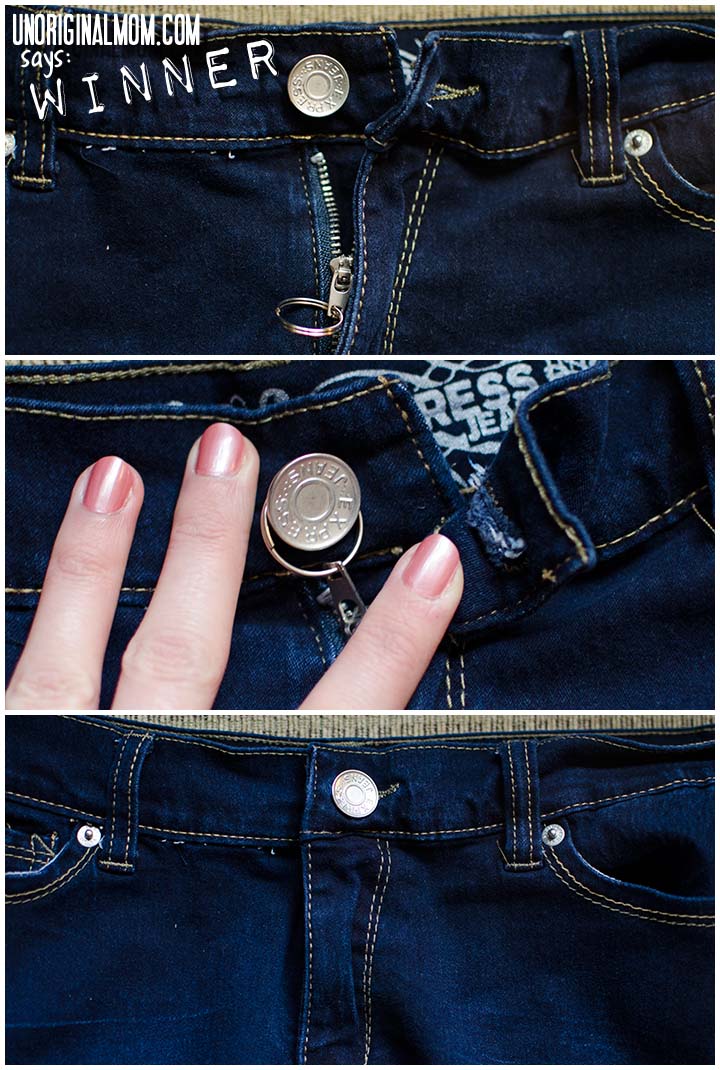 The key ring I used is about the same size as a penny…ideally it should be just a little bit larger than the button on your jeans – big enough to get around the button, but small enough that it can't be seen when buttoned.
The only negative thing is that the key ring I found is a little bit of a pain to get off the button, but not impossible…and definitely worth it to save these jeans!
Do you have any pairs of pants in your closet that might get a new lease on life with this tip?


Get your copy of my FREE meal planning binder!
Sign up to get a free copy of my meal planning system - an 11 page printable meal planning binder, complete with a pantry inventory, shopping list, and more to help get on top of your menu each week!