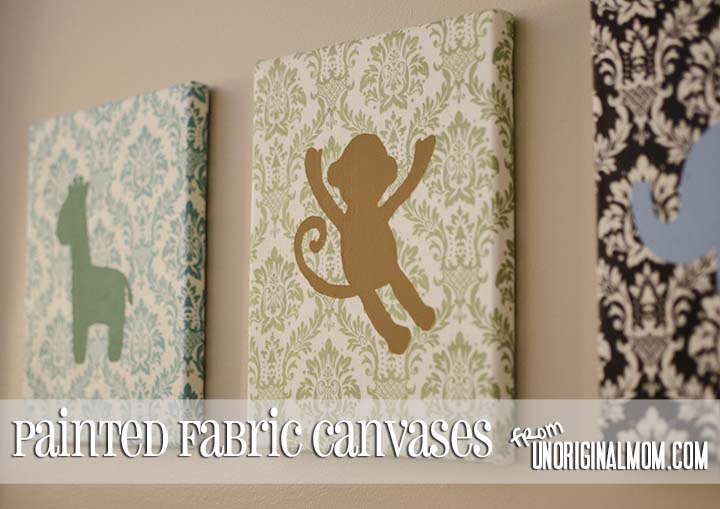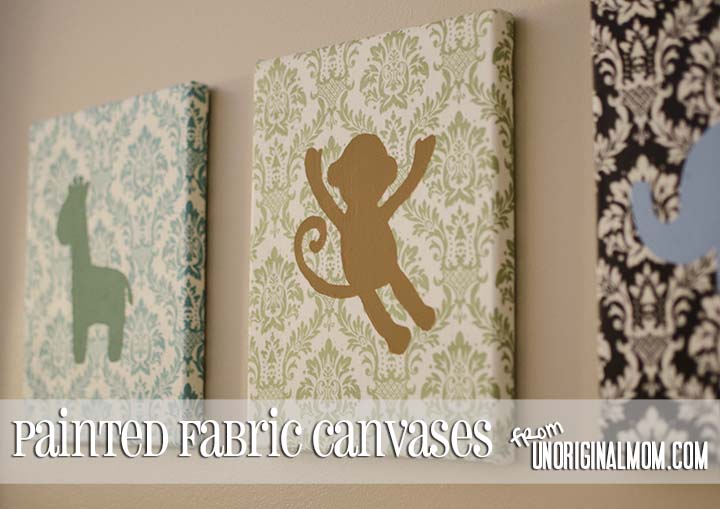 We didn't find out the gender of our baby before she was born (best surprise EVER!), but pretty much every nursery item out there that's gender neutral is either Teddy Bear, Noah's Ark, or Rubber Duck themed. (Seriously, can't someone come up with some more creative stuff for gender neutral nurseries and baby clothes??) Since I didn't like most of the nursery decor that you could go out and buy, I was on the lookout for easy DIY decor ideas I could make myself.
Anyway, I usually am not a big Martha Stewart person…nothing against her, just never really got into any of her stuff…but I happened to be flipping channels and landed on her show when they were making these fabric silhouettes on canvases, and thought they would be a great addition to the nursery…so I decided to give it a try!
My mother-in-law has a great eye for decor and is an incredible seamstress, so she had helped me to pick out some colors and fabrics for the nursery.  We painted the walls a taupe-brown color, and picked out the accent colors as cream, sage green and light blue.  I went back to JoAnn's in search of some fabric to use for this project…I knew I wanted something matching, but slightly different.  I ended up deciding on a damask print that they had in light blue, light green, and brown – perfect!  I picked up some 8×10 canvases at Michael's (with coupons of course).
The first step was using a staple gun to staple the fabric onto the canvas.  (Don't worry, my husband supervised me quite closely while I was doing this!)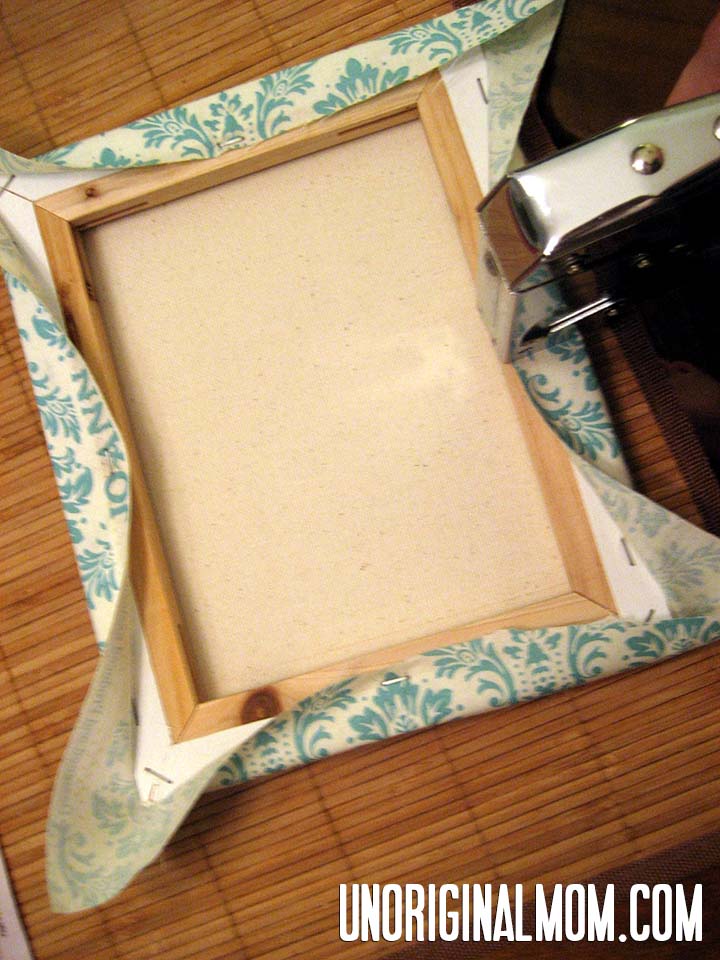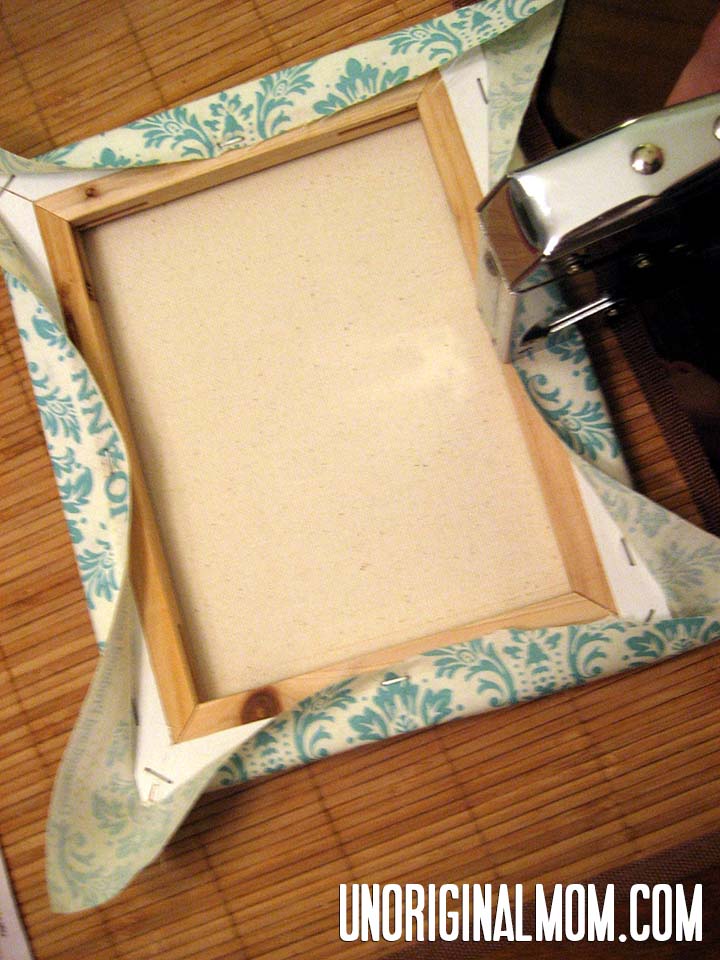 This is where it might be helpful to watch the Martha Stewart video, because it has great instructions on how to get perfect corners.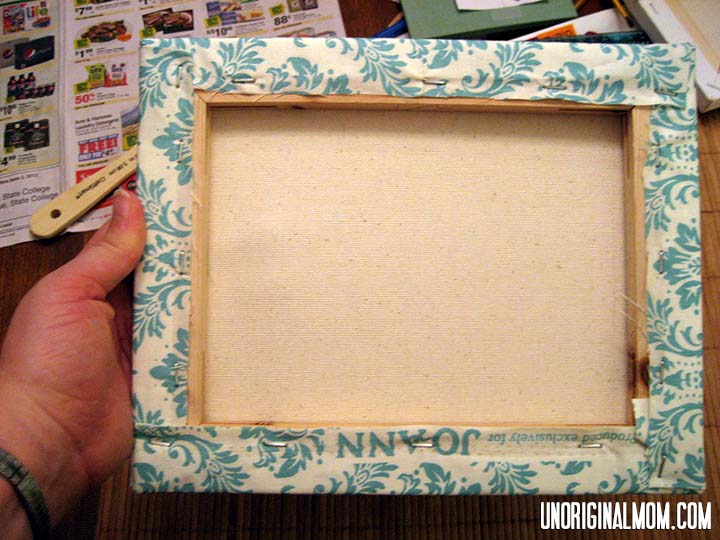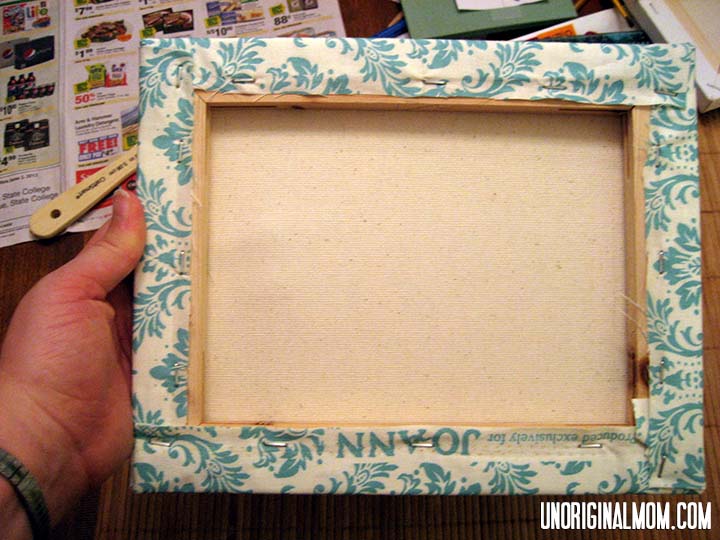 The next step is to use Mod Podge (I used a clear medium gloss) on the front and sides.  This is what "seals" the fabric and gives it more of that canvas texture.  Let it dry for about 30 minutes.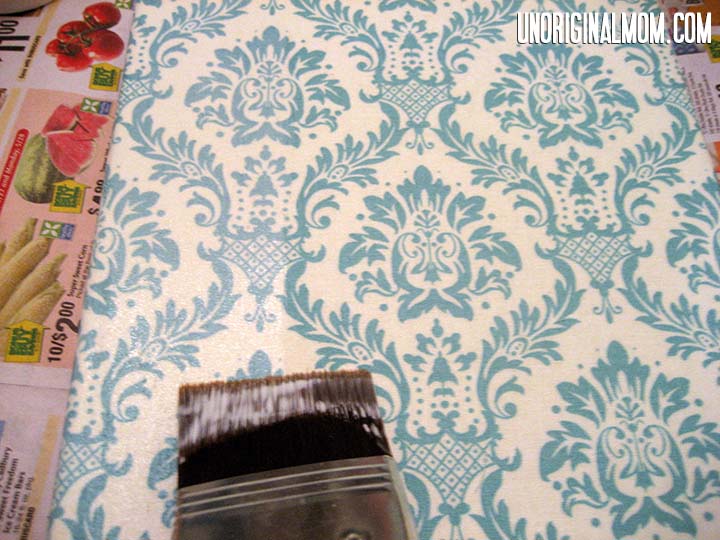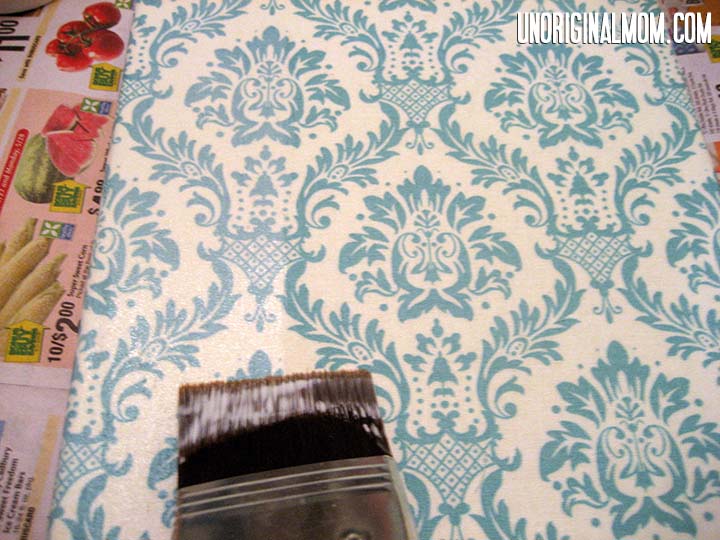 I was making 3 canvases, so by the time I had finished stapling and Mod-Podging the other two, the first one was competely dry.
Now, the fun part.  Decide what you'd like to paint on your canvas…an animal silhouette, a name or initial, or any other fun shape or design!  I knew I wanted some jungle animals, so I did a google image search to find silhouettes I liked and printed them out on cardstock. Once you've done that, cut it out and trace around it with a pencil.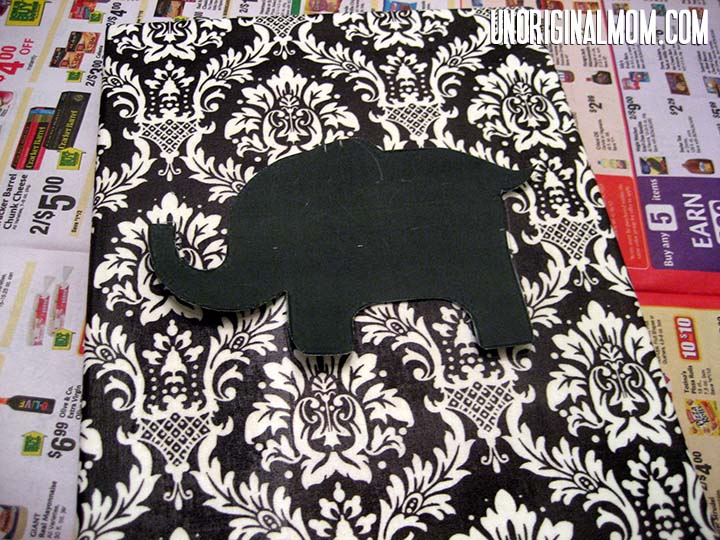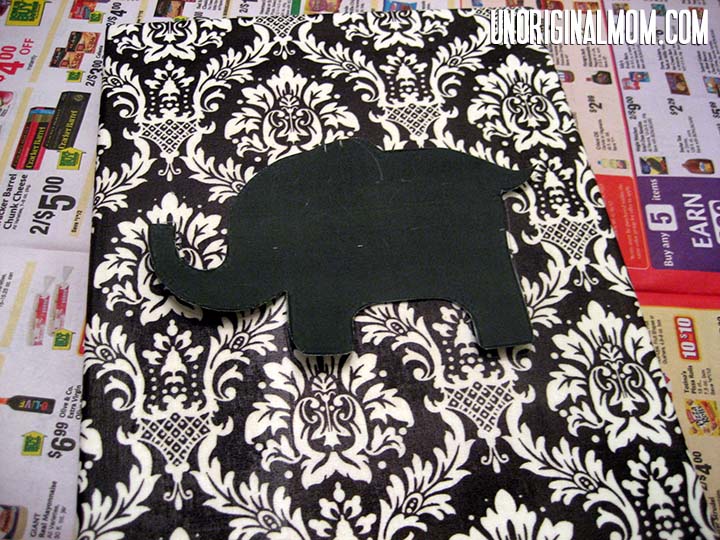 A word of caution – the fabric above was brown and white, but once the Mod Podge went on it made it look almost black.  Just be aware that your dark colors will look even darker once they've been sealed with Mod Podge!
Using whatever color of acrylic paint you'd like, paint inside the outline you just traced, or paint outside of it.  It all depends on whether you'd like your silhouette to be the color of your paint, or to be the fabric showing through surrounded by the paint color.  (Depending on your paint color, you might have to do two coats.)
I was originally going to make 6 canvases – two of each animal, the first one with the paint inside the silhouette and the second with the paint outside the silhouette…but I decided that was going to make the wall too crowded.  It might be a neat look, though – let me know if you try it, I'd love to see how it looks!
Here's how all three of them turned out: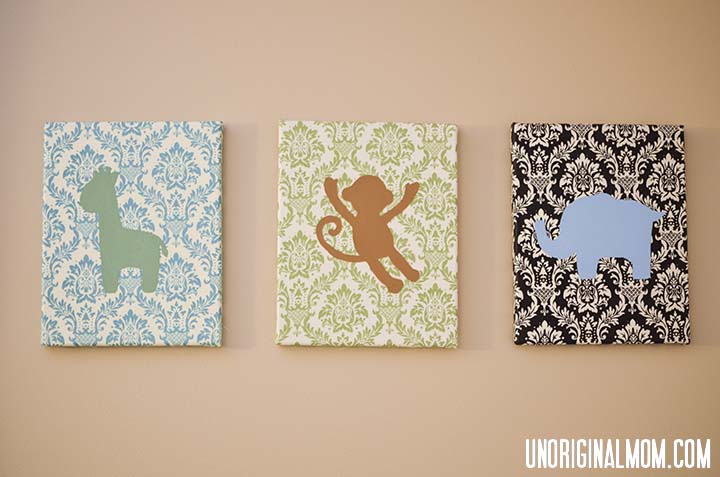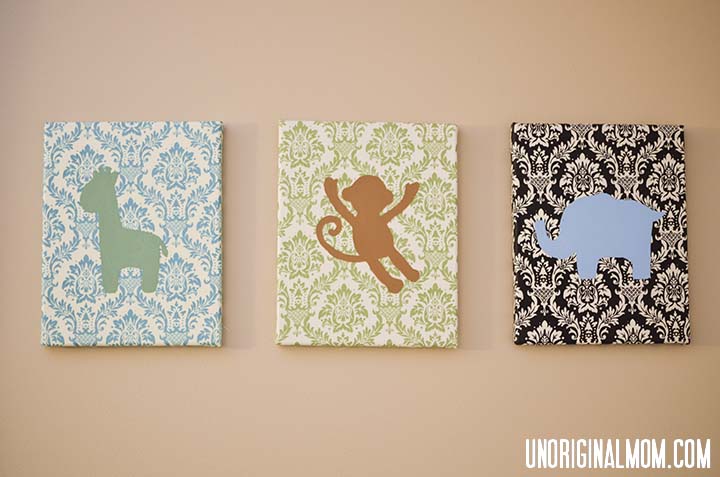 All in all, they were really easy and inexpensive to make and required virtually no talent or creativity :-)  I love that I was able to add a personal touch to the nursery decor – in just the colors and designs I wanted – without spending a whole lot of lot of time, energy, or money!


**Check out other winning DIY ideas in the Winner's Circle!**
Where I Like to Party – take a look where this post has been linked up!
Also at Home Stories A to Z and Watch Out Martha


Get your copy of my FREE meal planning binder!
Sign up to get a free copy of my meal planning system - an 11 page printable meal planning binder, complete with a pantry inventory, shopping list, and more to help get on top of your menu each week!