This isn't a Pinterest or Blog Find…just one of my favorite recipes I want to share with you!
One of my mom's go-to potluck dessert recipes when I was growing up was Marble Brownies.  The chocolate yummyness of brownies + the rich deliciousness of cheesecake + the fudgey goodness of brownie frosting = dessert heaven!
It is a great dessert to take places because it is easy to transport, quick and easy to make and clean up, and will get eaten up! It's really very simple – mix up a box of brownies according to the package directions, then make the cream cheese filling (cream cheese, sugar, vanilla, and an egg).  Pour about 2/3 of the brownie mix into a greased pan, spoon globs of the cream cheese filling on top, then spoon your remaining brownie mixture on top.  Swirl a butter knife through it all to make the pretty marble pattern – but be careful not to go overboard with the swirling!
About 15 minutes before the brownies are done, start on the frosting.  You'll need butter, sugar, milk, chocolate chips (half a package) and vanilla. (Hey, I never promised this was a low fat recipe…when it comes to brownies, I say go big or go home!)
As soon as the brownies come out of the oven, pour on the frosting.  Yummmm!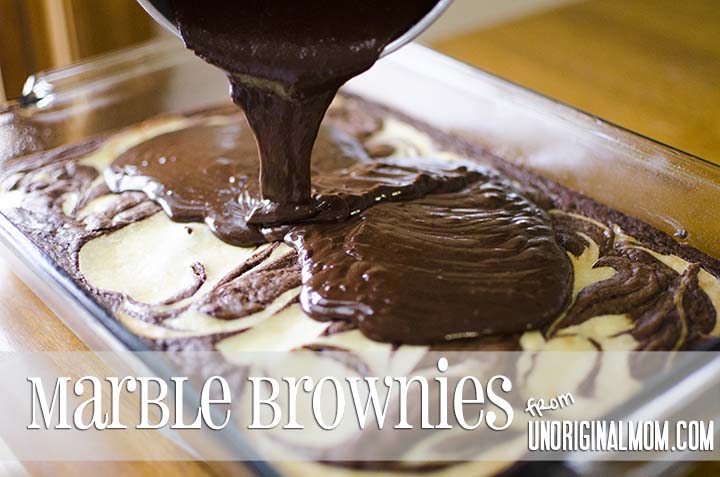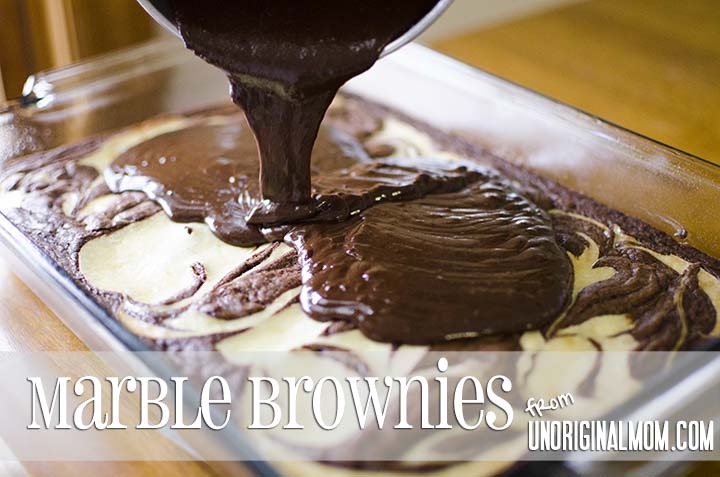 Let it sit for a little while to cool down and allow the frosting to set…then dig in!  These are delicious warm…but I actually prefer them the next day, for some reason the brownie and the frosting just seems more fudge-like when they're completely cool.
Now, of course I'm no recipe creator…so when I need a good recipe, I go to AllRecipes.com.  They have thousands and thousands of user submitted recipes, but when you search and sort by "rating" you can find recipes that have been reviewed several hundred or even several thousand times, which *usually* means it's a great recipe!  I always read the first 10 reviews or so (they are sorted by "most helpful") because quite often there will be a simple tip/tweak to the recipe noted in the reviews that will make a huge difference in the final result.
However, with this dish, the reviews didn't suggest doing anything differently, so I followed the recipes exactly and didn't change a bit!  You can hop on over to All Recipes and view/print the recipes directly from their site, no tweaks necessary.  The original recipe for the brownies is actually a Kraft Philadelphia recipe (though I used store brand cream cheese).  The frosting recipe is here.
The result: decadence of cheesecake mixed with delicious brownie and topped with rich, fudgey frosting.  It just begs for a nice big, cold glass of milk to go with it!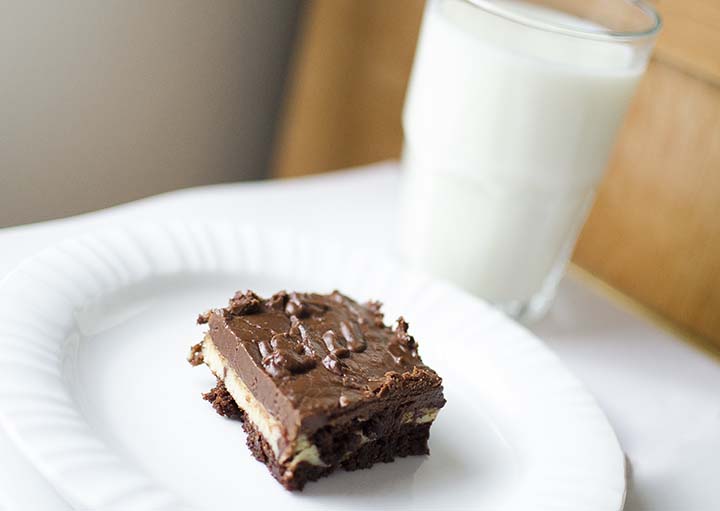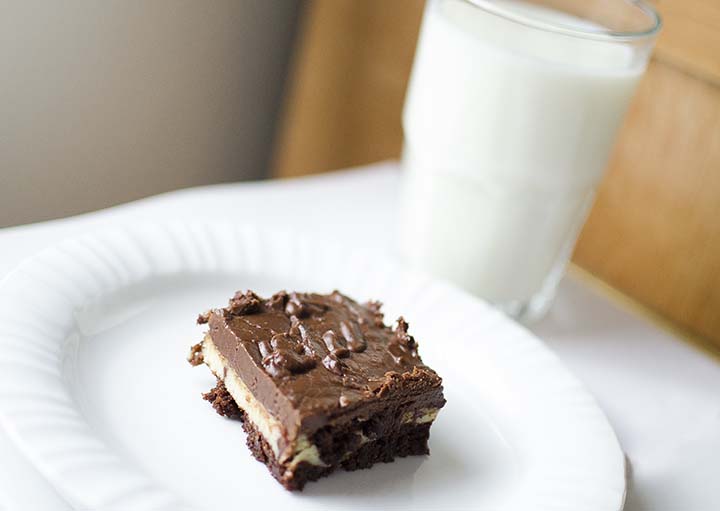 My only advice:  make sure you wait until you have someone to help you eat these brownies before you make them…otherwise you may end up eating the whole pan yourself!  Don't say I didn't warn you! ;-)


**Check out other great recipes in the Winner's Circle!**
Linked @
The Best Blog Recipes
Not Your Ordinary Recipes
This Gal Cooks


Get your copy of my FREE meal planning binder!
Sign up to get a free copy of my meal planning system - an 11 page printable meal planning binder, complete with a pantry inventory, shopping list, and more to help get on top of your menu each week!