One of my favorite party and tailgating recipes (via our good family friend, Lisa Hackman) is Black Bean Salsa, and it is always a crowd-pleaser!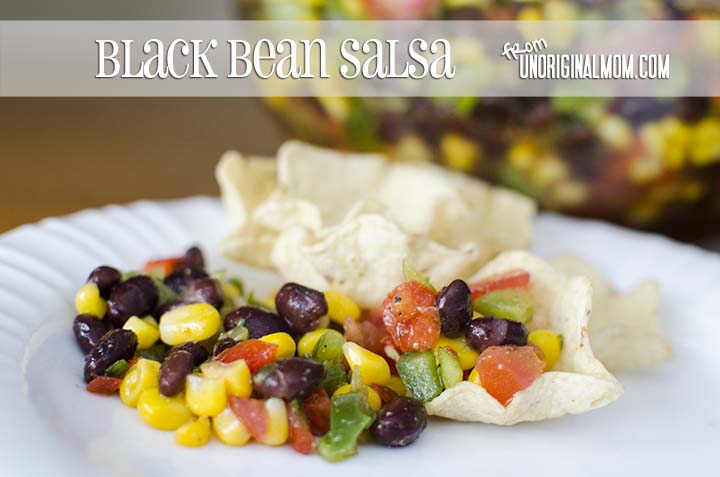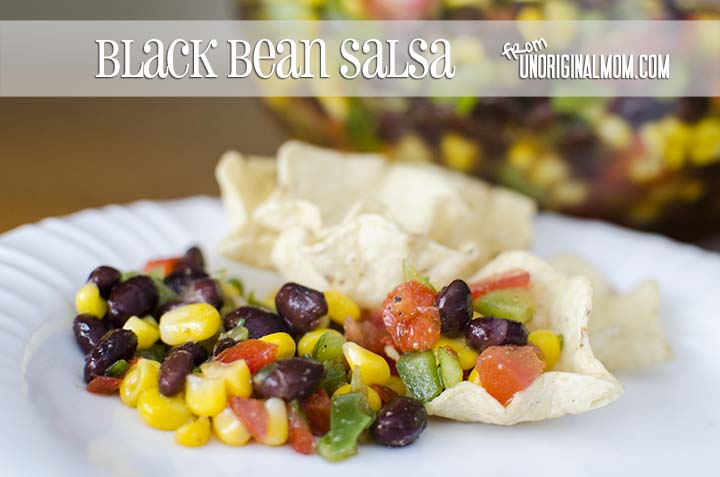 At any given moment, you'll find multiple people within arm's reach of this dip.  It's that good!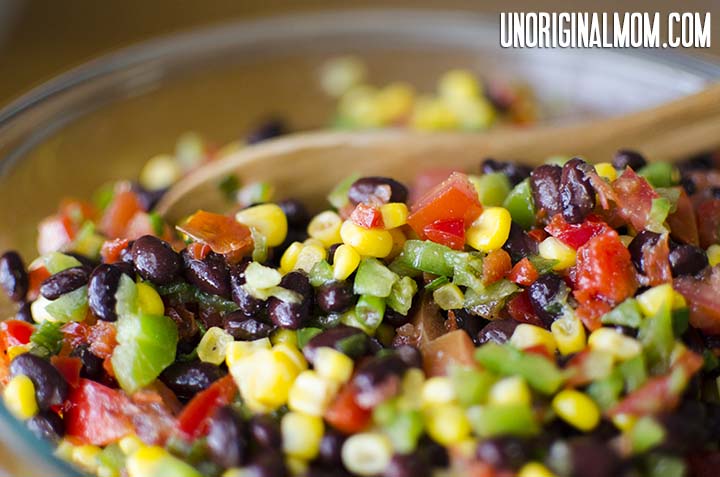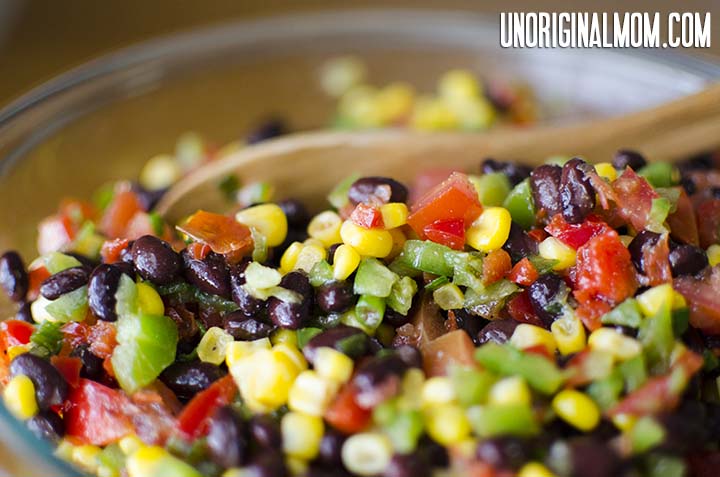 And the best part is, it's guilt-free!  With black beans, corn, tomato, green & red pepper, and scallions, it is one of those rare "good-and-good-for-you" foods!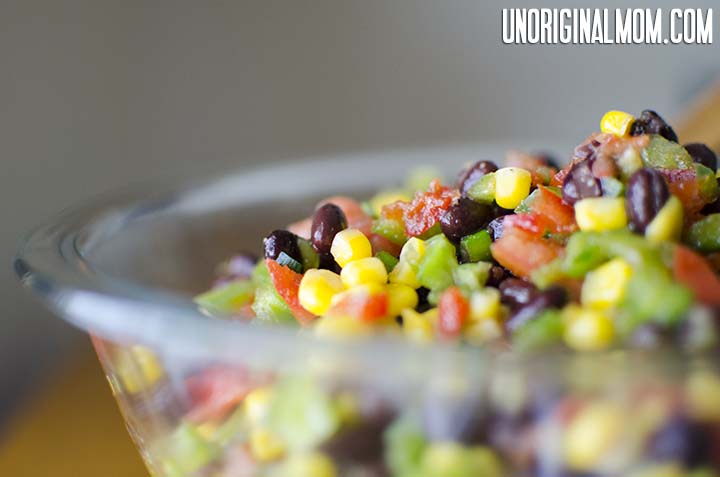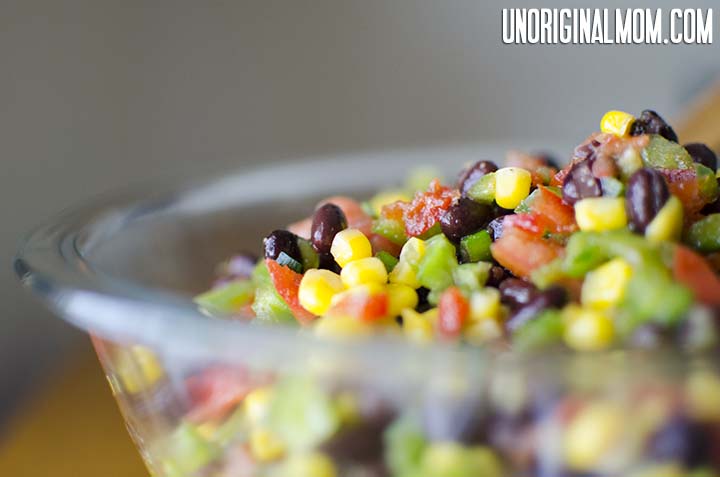 I've found that this dip is best made a couple of hours in advance.  That gives time for the flavor to really settle throughout the dip.  But it's still delicious right after you stir it together (trust me, you won't be able to resist a few bites before you put it in the fridge),  and it is still great for one or two days afterward – if you have any leftover!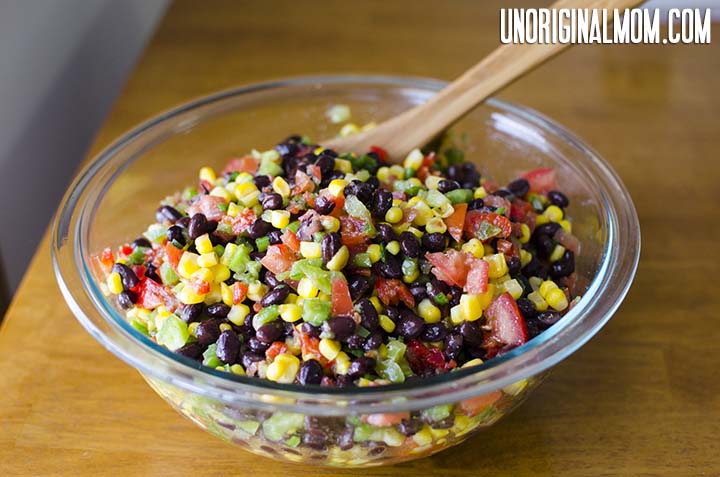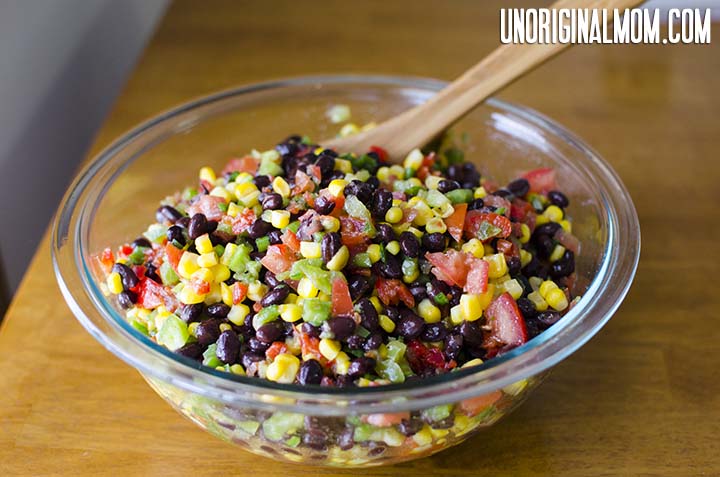 I usually serve it with some Tostitos Scoops (this is definitely a salsa that requires more than your typical flat tortilla chip), but it is also fantastic on tacos, quesadillas, grilled chicken or fish…you name it!  You could also tweak this recipe to add whatever else you want – avocado, cilantro, lime juice, jalapenos, etc.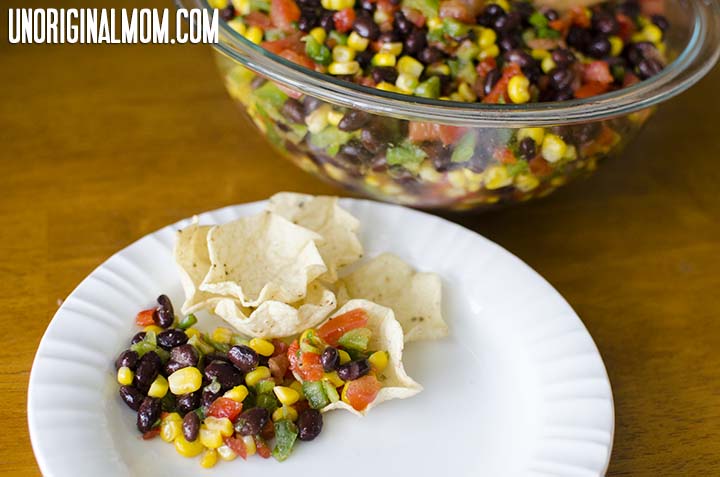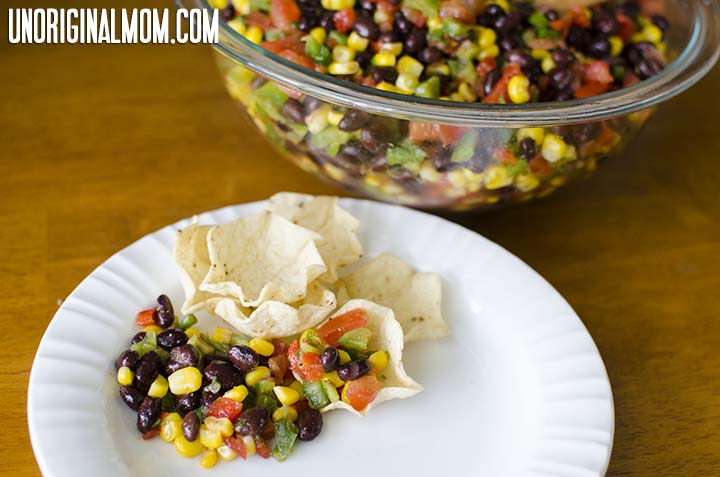 I have a feeling that after you make this one time, it will become a staple for your parties and tailgates as well!  Hope you like it!
Ingredients
2 15 oz. cans black beans, drained and rinsed
1.5 c. frozen corn
1 red pepper, chopped
1 green pepper, chopped
1.5 c. diced tomatoes
1 bunch scallions
2 T. worcestershire sauce
1/3 c. vegetable oil
1/3 c. red wine vinegar
2 T. Tobasco
3 t. cumin
1 t. salt
1.5 t. ground black pepper
Instructions
Mix ingredients together.
Refrigerate until ready to serve.
https://www.unoriginalmom.com/black-bean-salsa/


**Check out other winning recipes in the Winner's Circle**


Get your copy of my FREE meal planning binder!
Sign up to get a free copy of my meal planning system - an 11 page printable meal planning binder, complete with a pantry inventory, shopping list, and more to help get on top of your menu each week!