My baby girl is growing so fast…she started eating cheerios today!  And she loves them!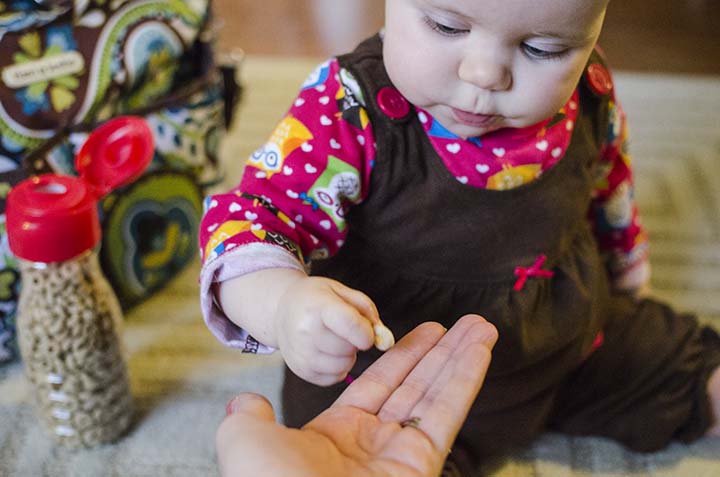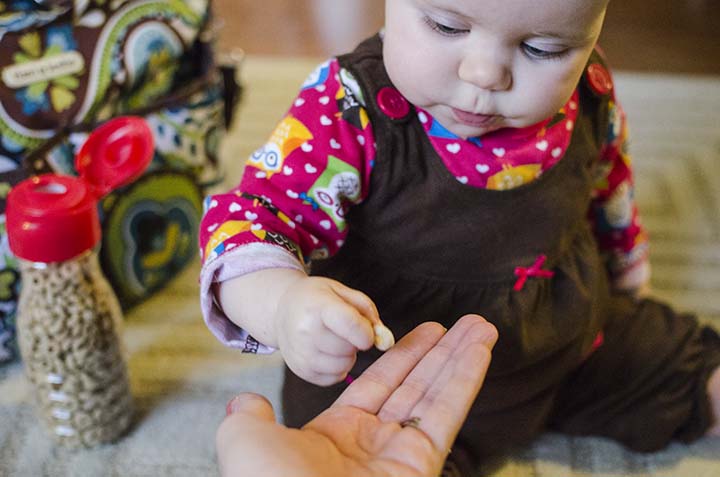 And that reminded me of a clever Cheerio-storage method I've seen at the church nursery.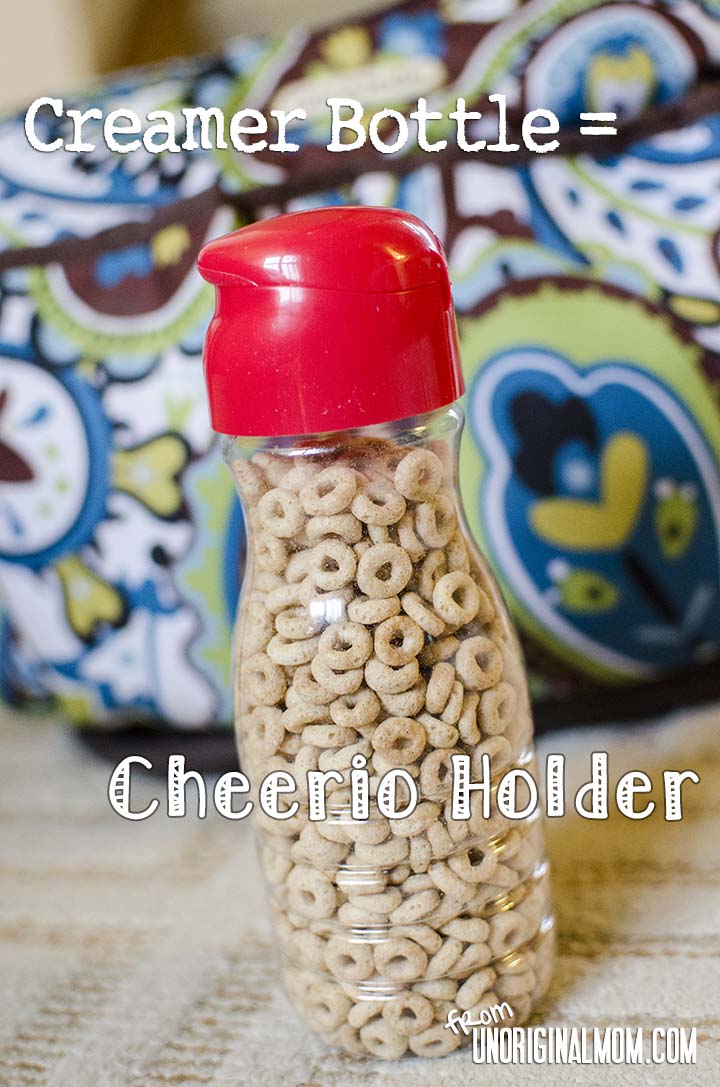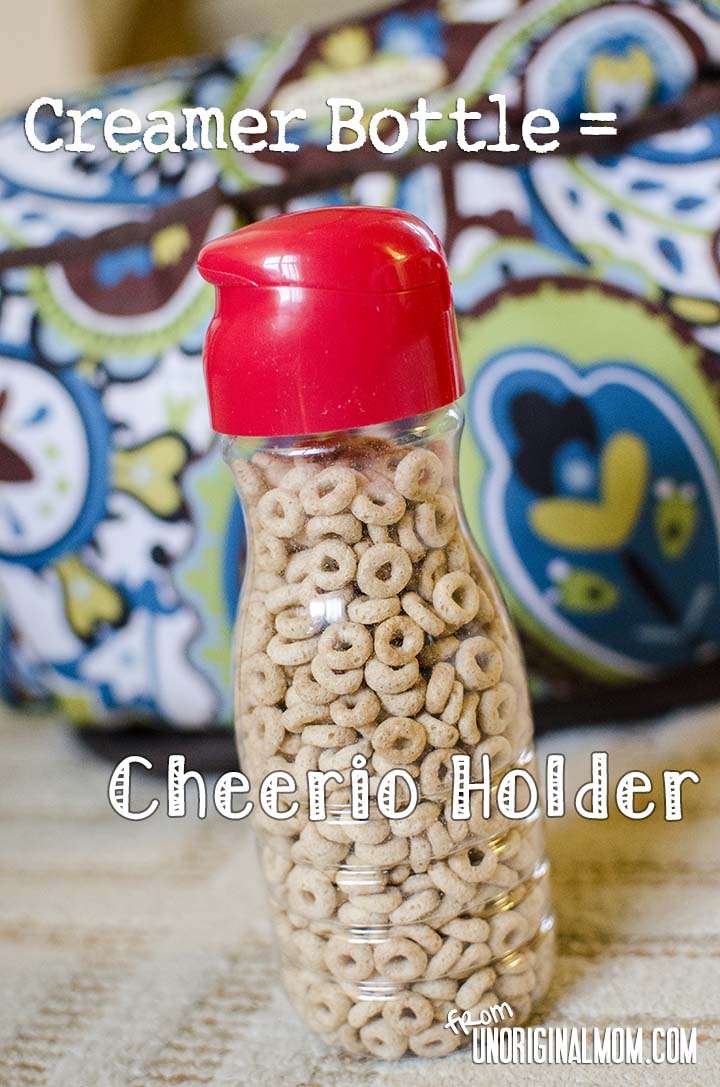 The lid of the creamer bottle is the PERFECT size for dispensing cheerios a few at a time.  No need to worry about little hands spilling an entire container of cheerios onto the floor…or dirty little fingers digging into an entire bag of them…or little feet stepping on the baggie and crushing them all!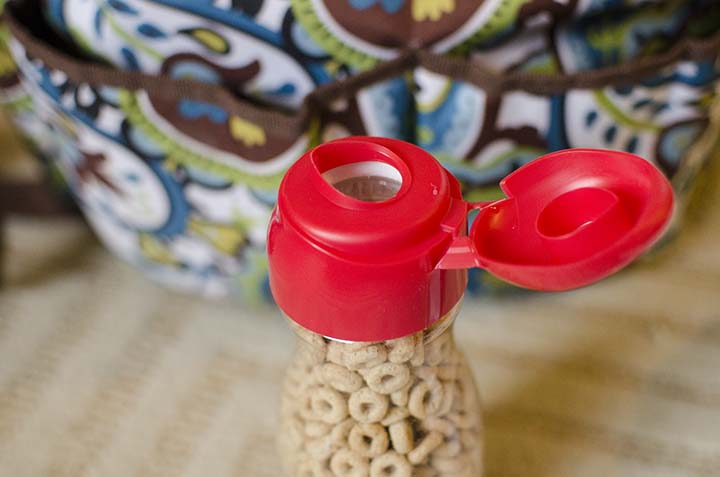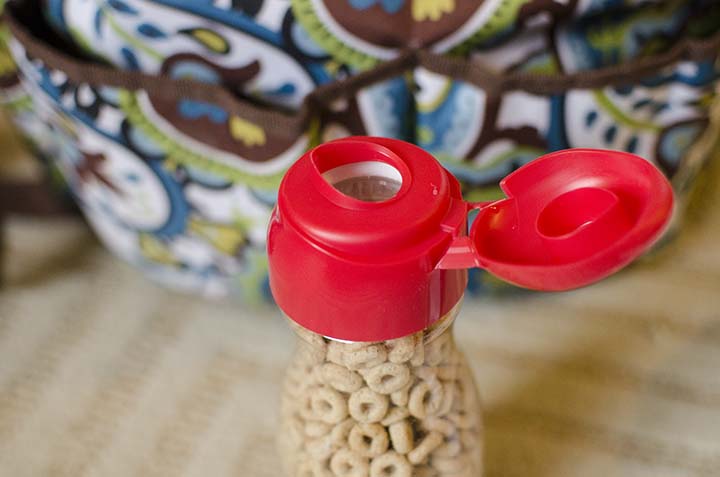 This is a Coffee-mate creamer bottle, but I think any brand would probably work.
"Upcycling" a creamer bottle is a great way to store any small snack for on-the-go snacking:  small pretzel rods, goldfish crackers, etc.
This will be a staple in my diaper bag from now on!
Do you have any other uses for upcycled creamer bottles?


Get your copy of my FREE meal planning binder!
Sign up to get a free copy of my meal planning system - an 11 page printable meal planning binder, complete with a pantry inventory, shopping list, and more to help get on top of your menu each week!