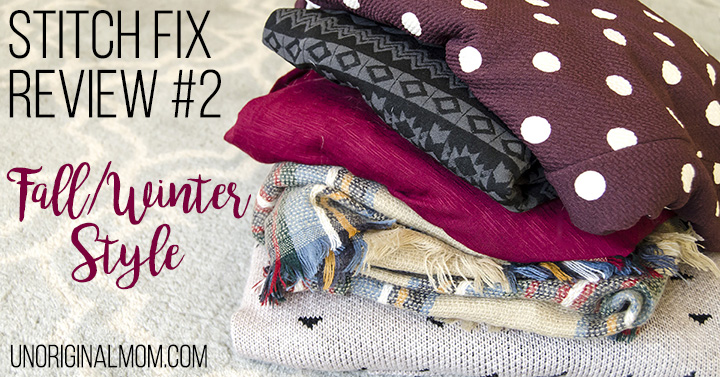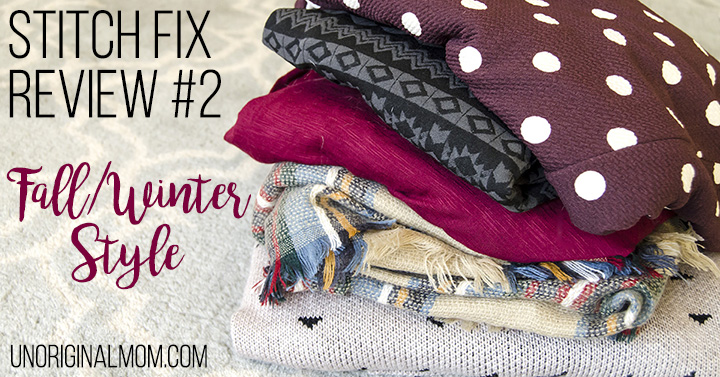 I know, I know, two blog posts in one day is crazy…but I need your help!! I have to decide by SUNDAY which of these pieces I'm keeping, and I just can't decide! Eeek! So please, read on, and leave a comment to help a girl out :-)
If you're relatively new around here, you may have missed my very first Stitch Fix experience. I decided to jump in and sign up for Stitch Fix last spring…I was a bit skeptical, especially since I am usually a bargain shopper, but I enjoyed it so much I decided to do it once per season! Well, summer came and went and fall is halfway over, and here I am just now getting around to my second "fix." #momlife. In any case, I was excited to refresh my fall-into-winter wardrobe a bit, especially as we move into the holiday season.
Have you heard of Stitch Fix? (that's my referral link, in case you want to sign up!!) If you're not sure how it works, here's a quick overview before I dive into my little awkward fashion show. (gulp.) It's kind of like a subscription box for clothing and accessories…but you pick the frequency (or just schedule them at your own convenience, which is nice), and are assigned a stylist who personally selects and sends 5 items for you. When you receive your box (I was surprised how excited I got when I saw that box sitting on my doorstep!), you have 3 days to try on your items, decide what to keep, and send back what you don't want in a prepaid mailer bag. You are charged a $20 stylist fee, but it can be applied toward any items you keep – so as long as you keep one thing, it doesn't matter, but if you don't keep anything, you're out $20. If you keep all 5 items in your fix, you get a 25% discount on your total. Prices begin around the $40-$50 price point and go up from there.
Want to learn more about how they know your size and style, plus get a really great tip for what to do with your first fix? Head over to my first Stitch Fix review, and I'll tell you all about it!
Okay, okay, without further ado, here's what arrived in my fix!
Item: Kaity Open Cardigan by Pixly
Price: $78
Verdict: Keeping!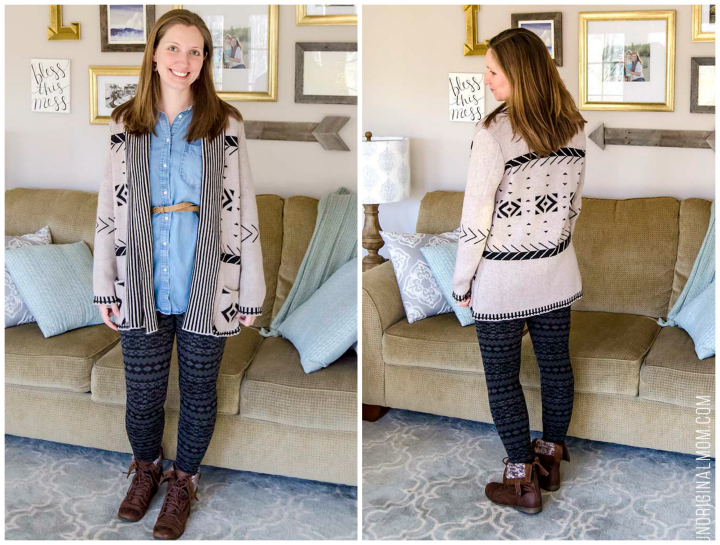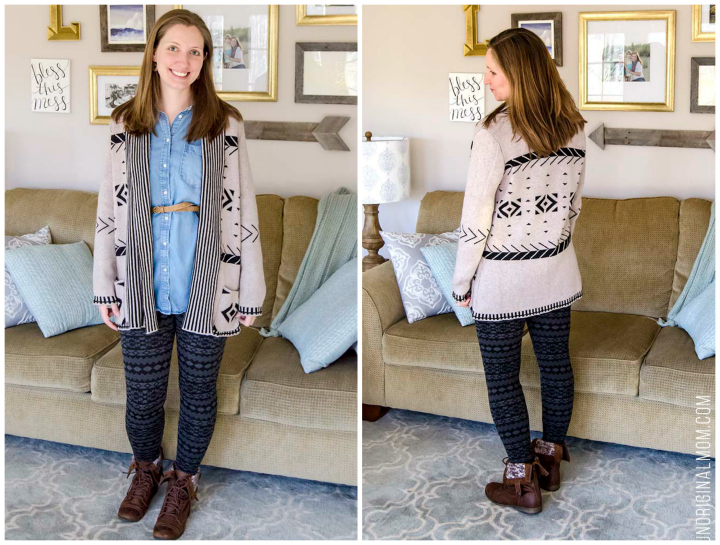 I LOVE this. I've actually been looking for something a lot like it for a while. It's a heavy sweater, nice and thick, and high quality. SO comfy and warm! And, pockets :-)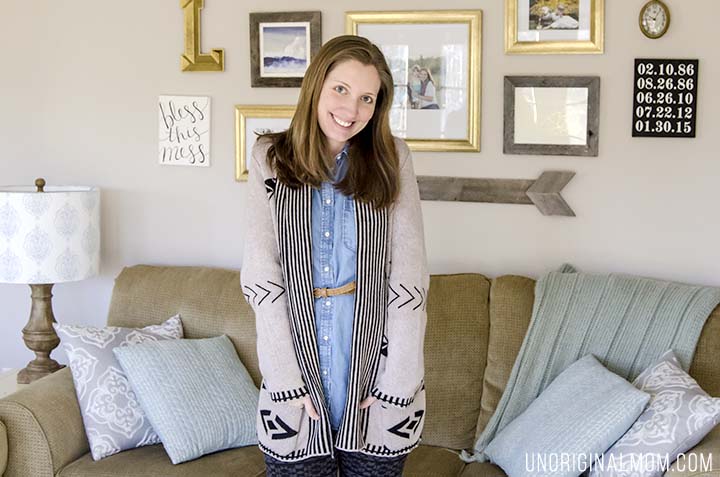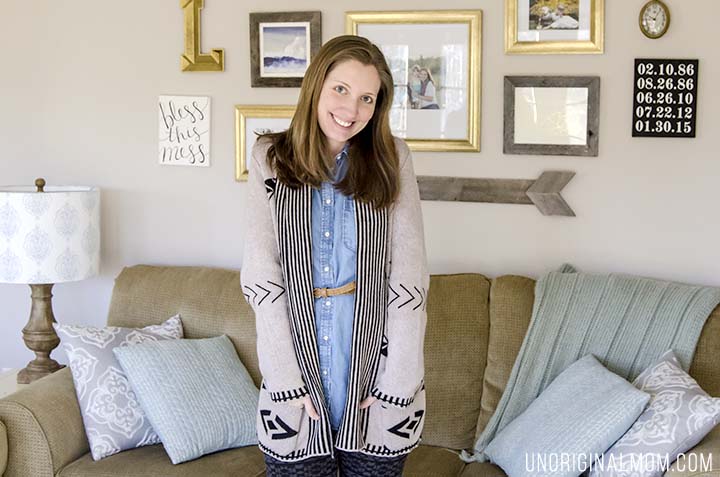 This is the one thing I know I'm keeping. The price is definitely on the high side for me, but I think it's splurge-worthy, considering I'll probably wear it once a week through the winter.
Item: Meagan Printed Fleece Legging by MTLA
Price: $44
Verdict: ??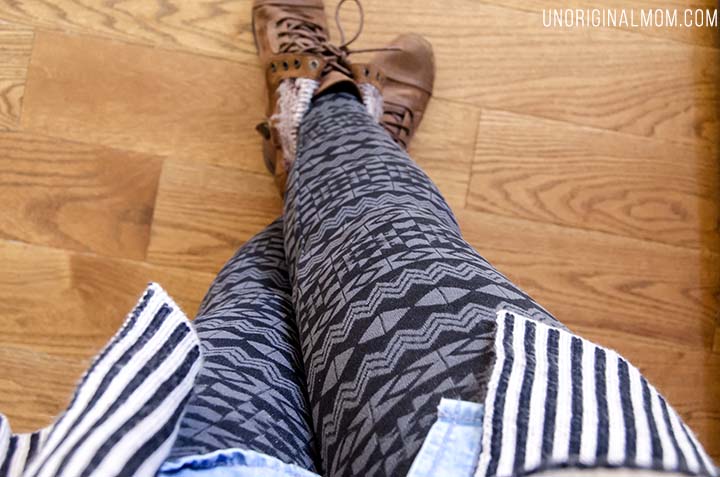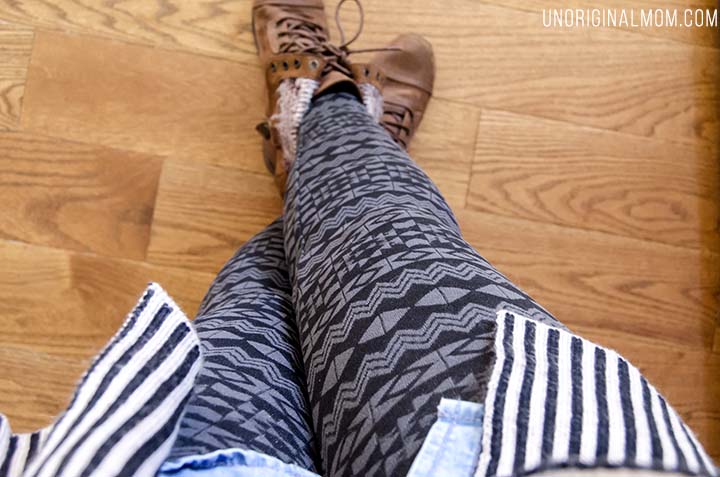 I have officially become a leggings girl. I never disliked them, but I didn't wear them very often until this fall…and lately wearing them a few times a week! I'm not a fan of bright and crazy patterns, though, so this gray aztec print on the black leggings is just right – a little bit of interest without being too much for me. They're fleece lined and super comfy. Buuuut the price is a bit on the high side for leggings, considering I just bought two similar pairs at TJ Maxx for $6 each. Though if I keep everything in the fix, I get 25% off, which makes these guys only $33…hmmmm….
Item: Alpine Plaid Wrap Scarf by Look by M
Price: $38
Verdict: ??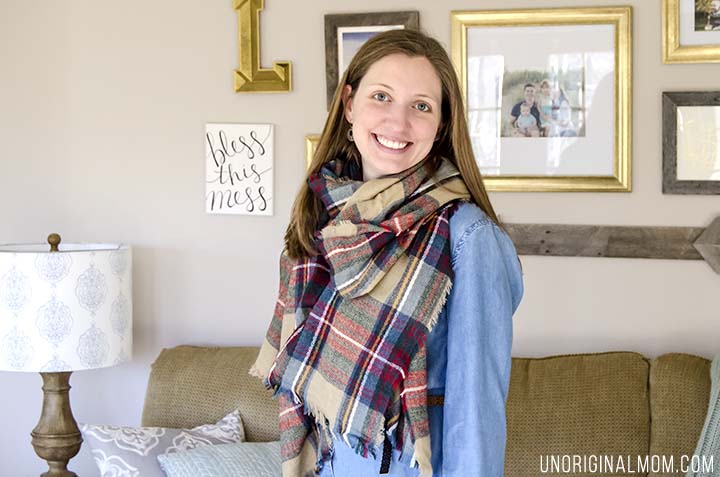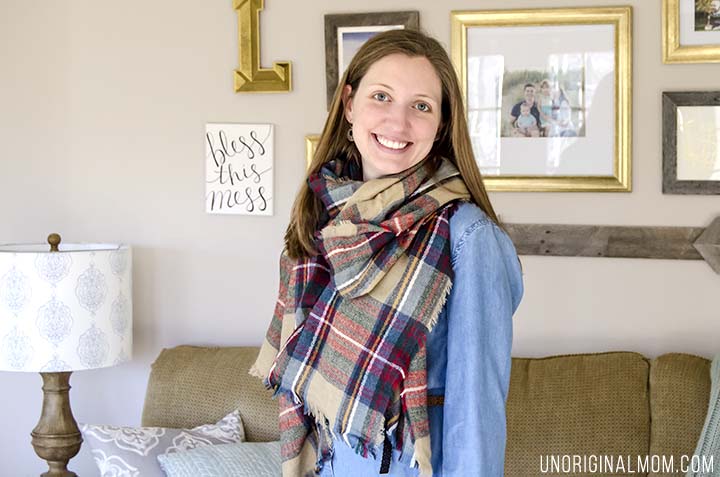 I have seen these scarves all over Pinterest and just love the colors in this plaid. It's really soft and comfy! It's a great fall piece, but with the little bits of red and green it could work well for holiday outfits too. I'm leaning towards holding onto this!
Item: Cielia Textured Knit Dress by Crescent
Price: $68
Verdict: ??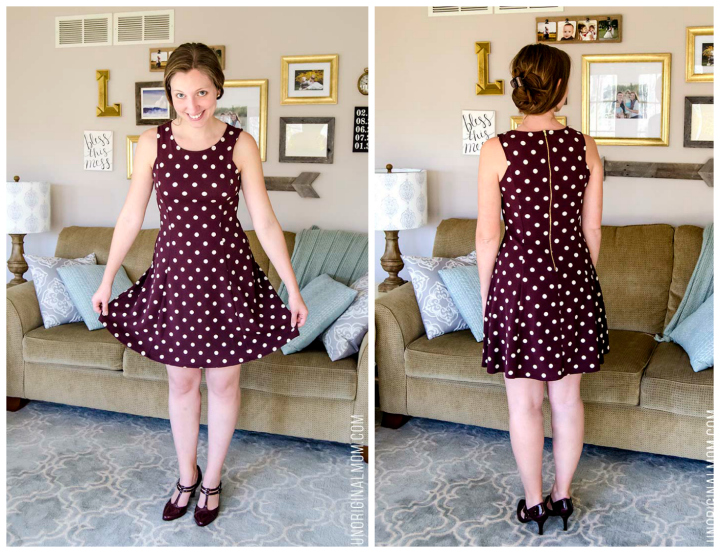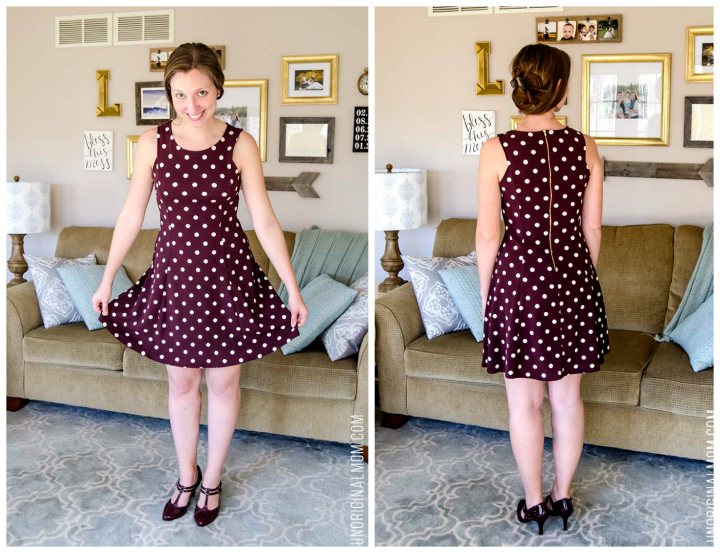 I asked my stylist for a dress that I could wear to my hubby's office Christmas party, but also dress down to wear to church or for a casual night out. Boy, oh boy, did she deliver! This dress just made me grin from ear to ear when I put it on. SO. CUTE. The flare, the zipper, the cut, the fabric…I just love it! The only hesitation I have on this is that it's a wee bit shorter than I'd usually wear.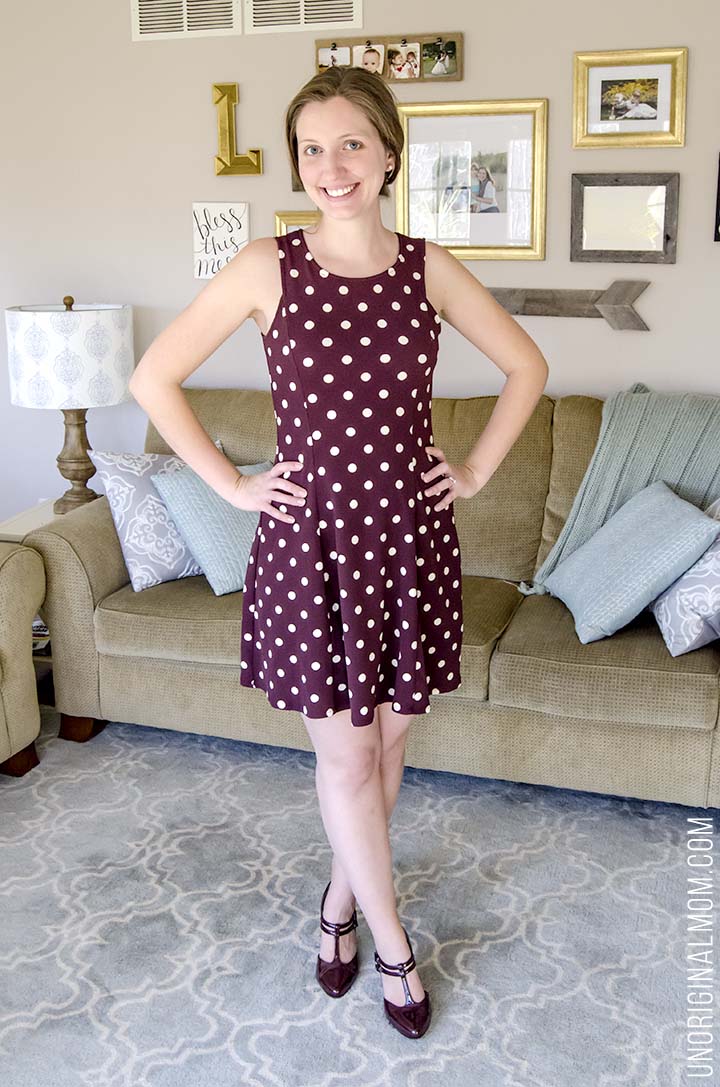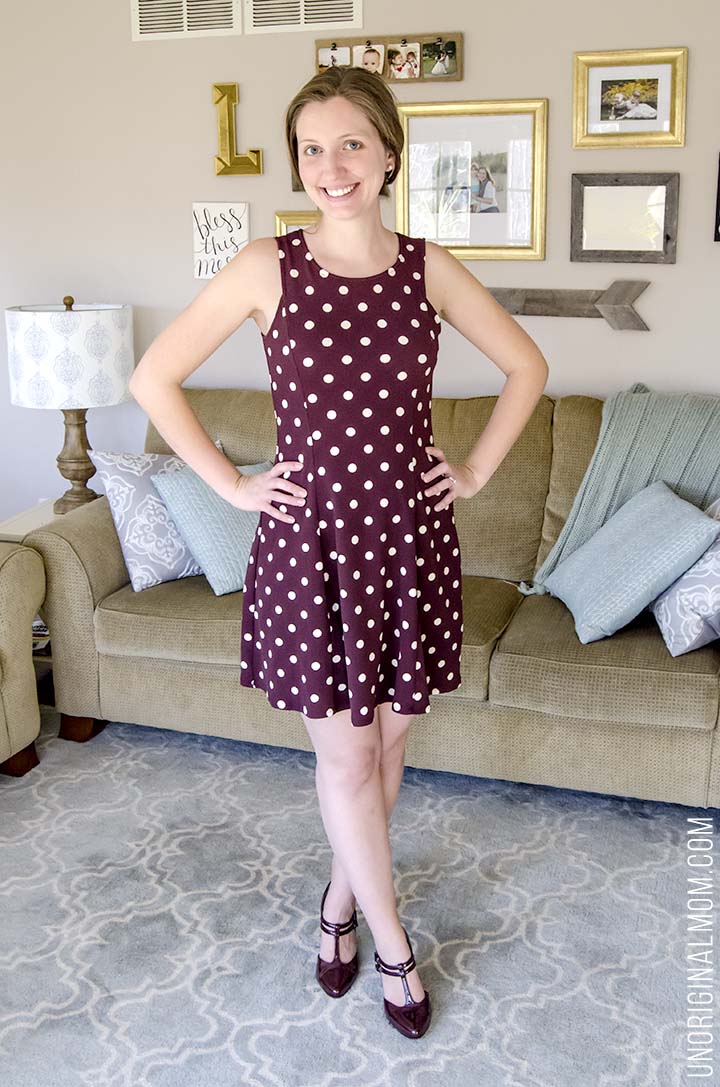 But, wouldn't you know, when I tried it on for my husband he thought it was fine ;-)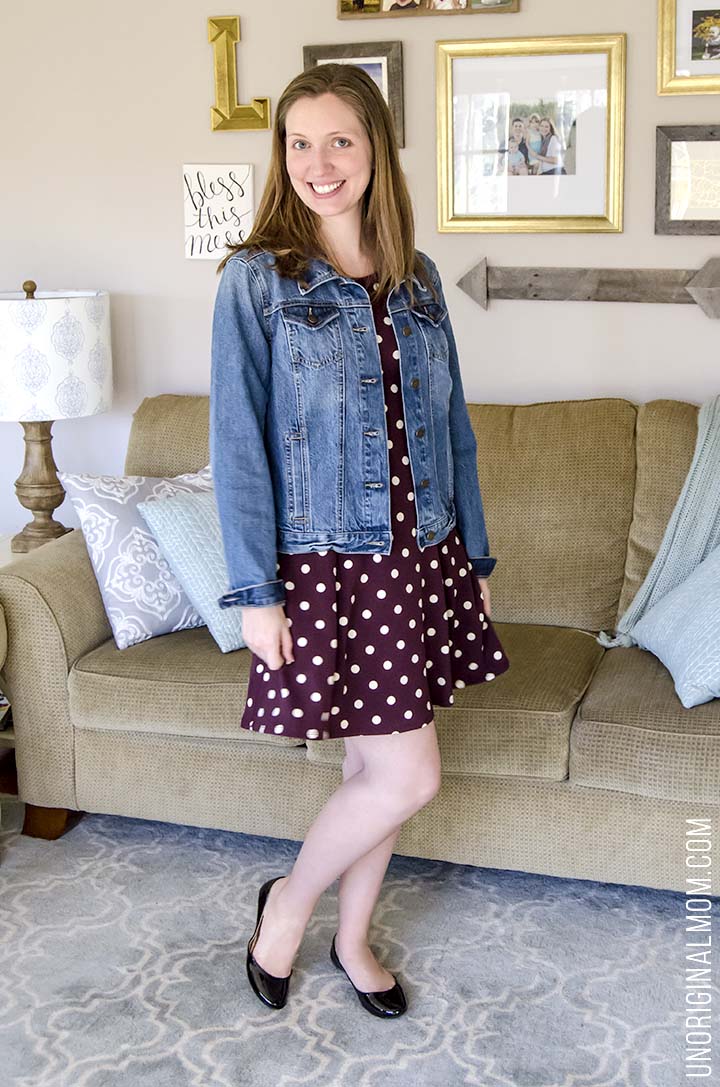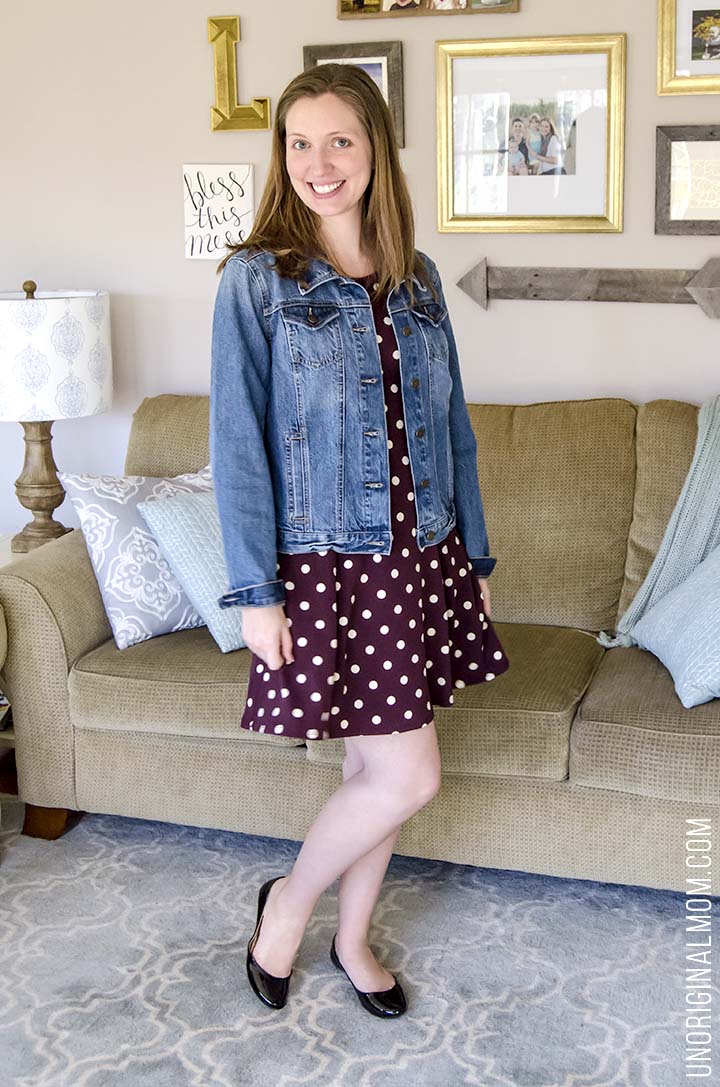 It's super cute with flats and a denim jacket, too! I could even throw on a pair of leggings underneath to wear to church in cooler weather.  What do you think?
Item: Martina Slub Knit Open Cardigan by Pixley
Price: $48
Verdict: ??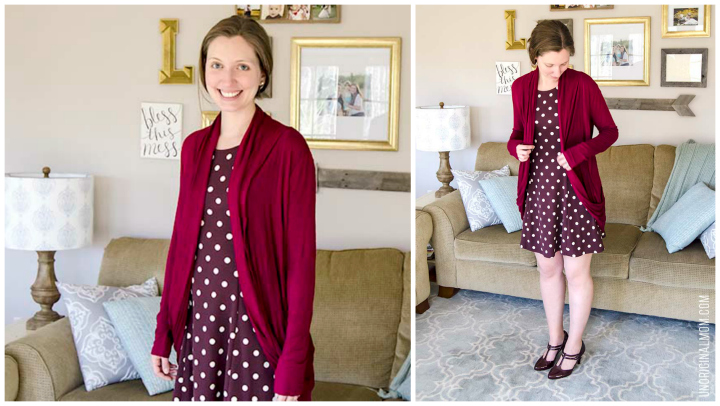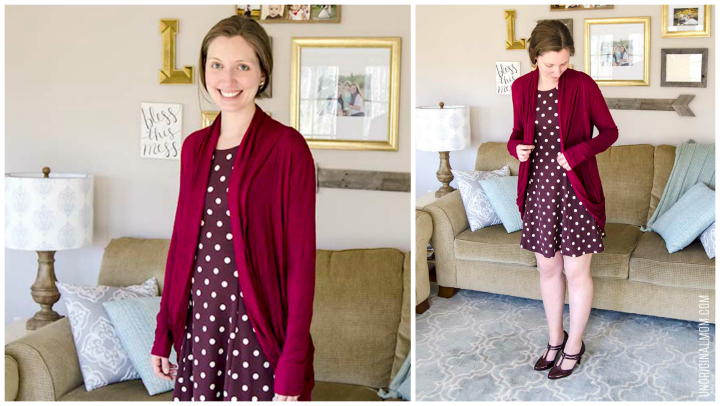 This cardigan is SO soft and comfortable. My stylist recommended pairing it with the dress, but I'd probably just wear it with a fitted tee and skinny jeans. I'm not entirely sold on it, though…it's the piece I'm probably least excited about, but I still really like it. Gosh, decisions, decisions!
Here are the cards that came with my fix, along with a note from my stylist.  I love that there are outfit pairing suggestions!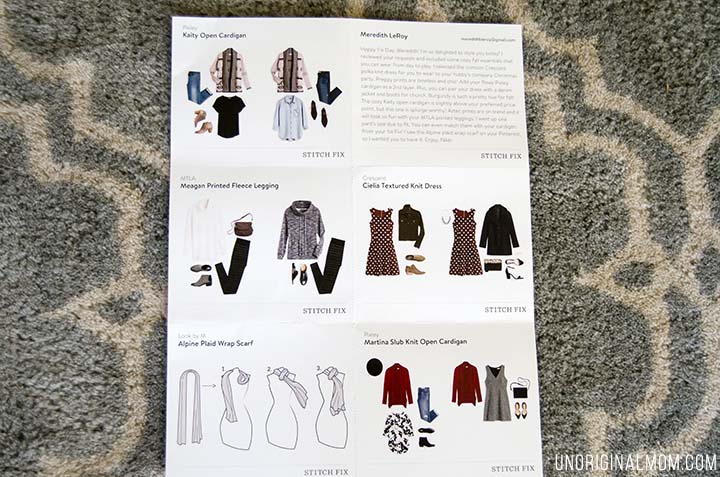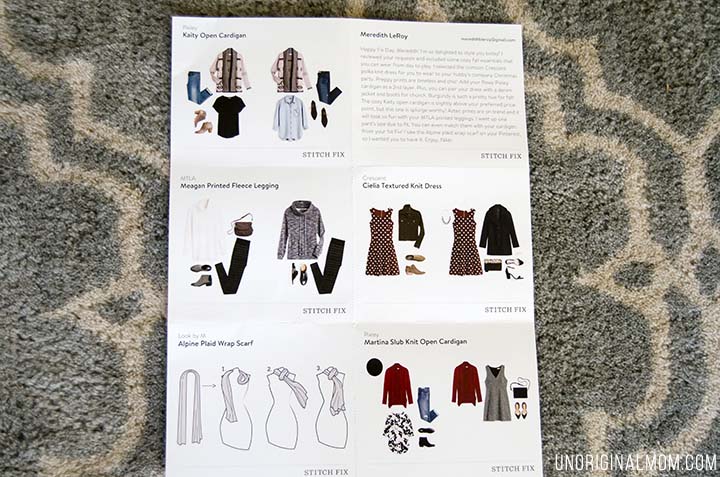 Well, I think it's safe to say my stylist, Nikki, totally nailed it. I'm having such a hard time deciding!! I think I'm leaning towards keeping the Kaity Cardigan and the Cielia dress and sending the rest back. But I'm really toying with the idea of just keeping all 5 pieces! A stretch for my meager clothing budget, for sure, but getting 25% off the total makes it pretty appealing. What do you think????
So, do you want to give Stitch Fix a try? If you found this review helpful, I would love for you to use my referral code! Once you sign up for a Stitch Fix account through this link, if and when you decide to schedule a fix I'll receive a $25 credit when your order ships (which means more fix reviews on the blog for you to read!). If you're intrigued but not yet convinced, you can still sign up for an account, complete a style profile, and explore the site a bit without actually scheduling a fix. If you have any specific questions about the process, leave a comment and I'd be happy to give you my honest take on it!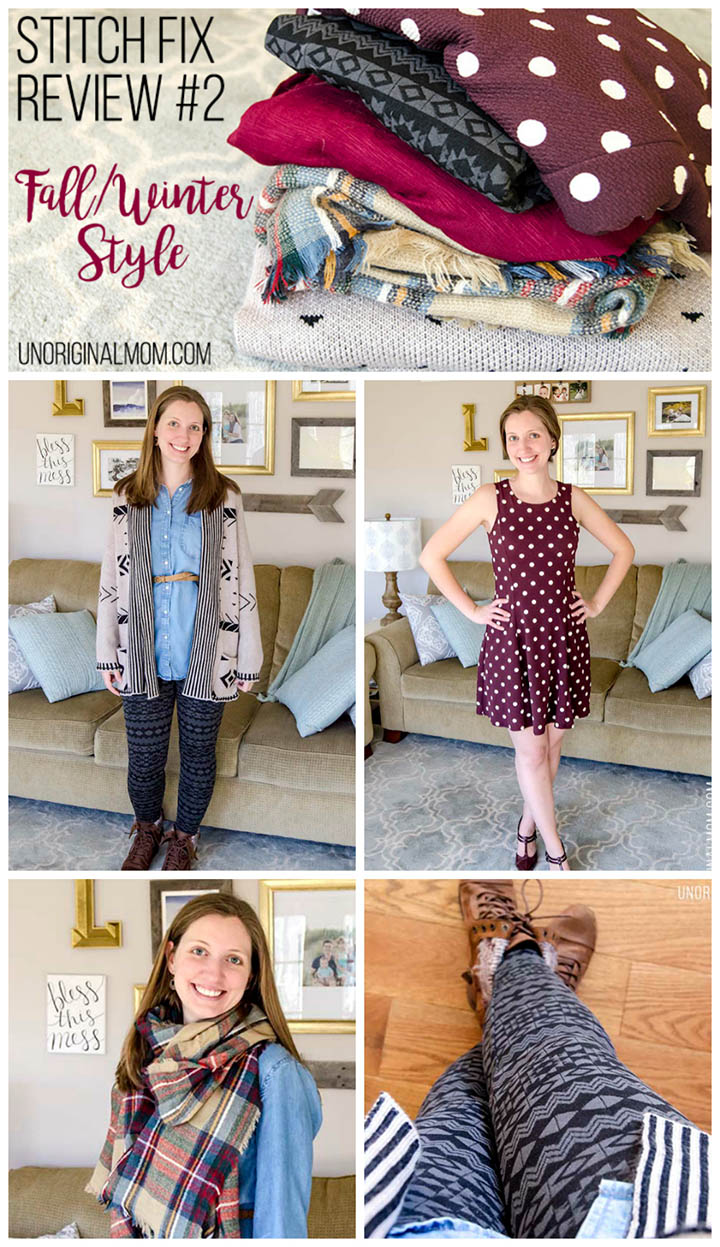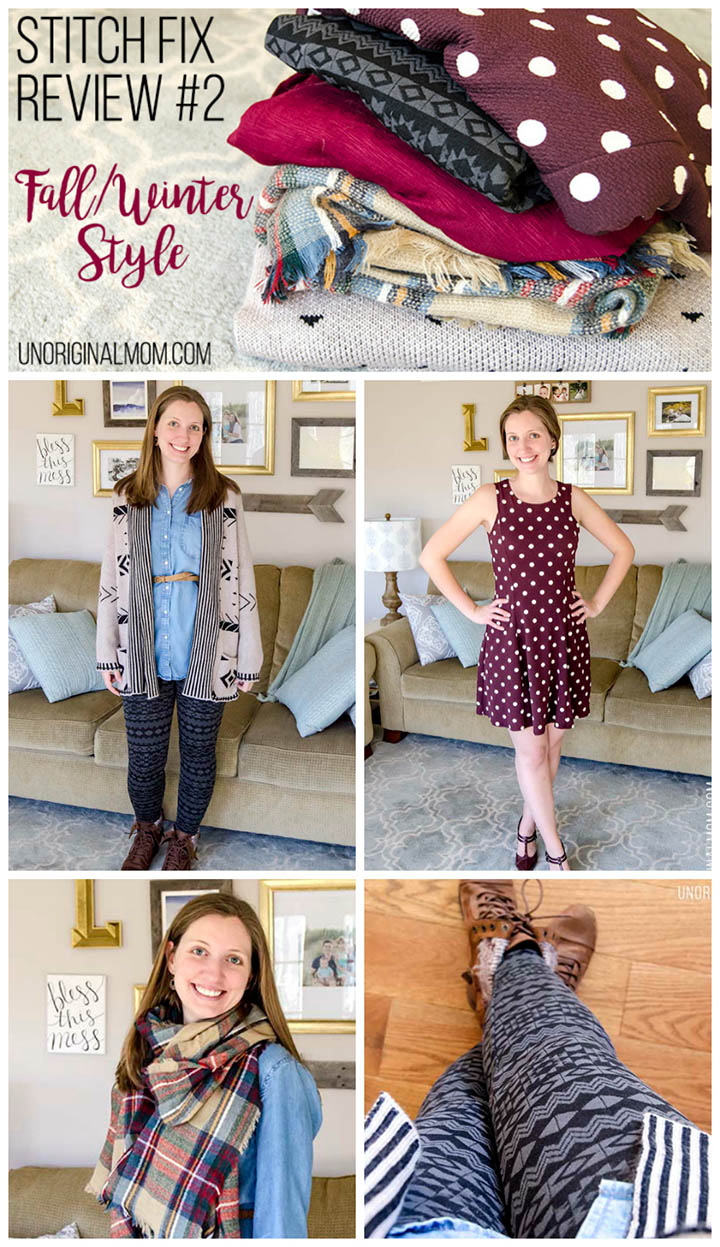 UPDATE – I kept it all ;-) Hooray for a fully stocked closet!


Get your copy of my FREE meal planning binder!
Sign up to get a free copy of my meal planning system - an 11 page printable meal planning binder, complete with a pantry inventory, shopping list, and more to help get on top of your menu each week!