This post brought to you by Sargento® Cheese. The content and opinions expressed below are that of unOriginal Mom.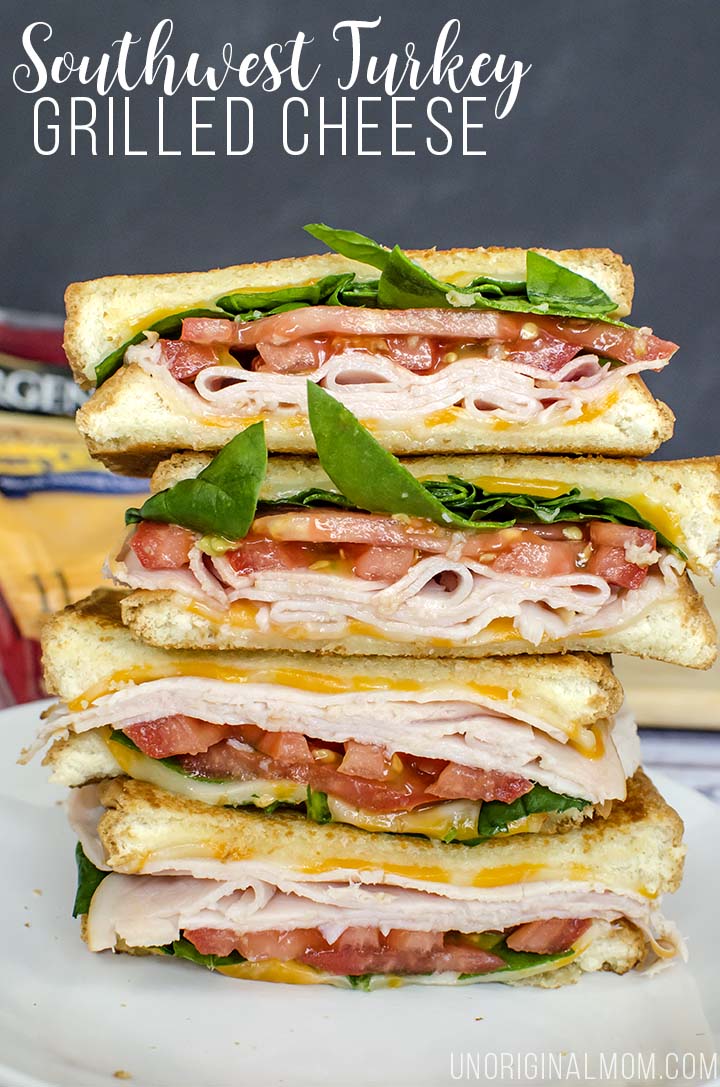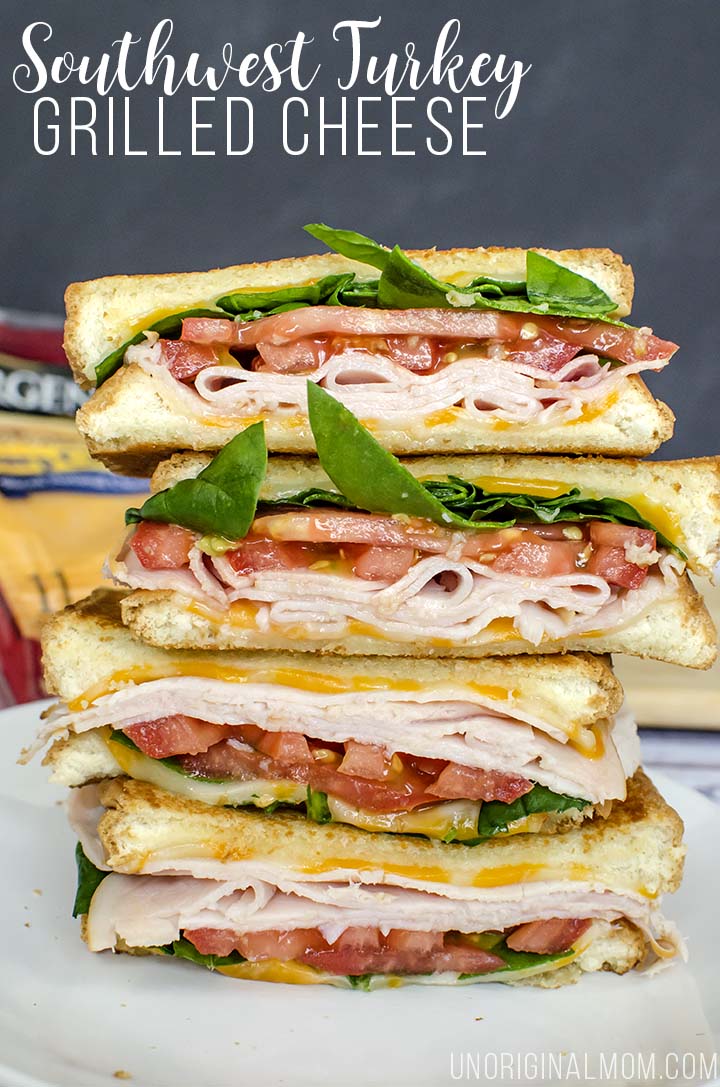 It's grilled cheese and soup season, y'all! One of my favorite things about the cooling temperatures of fall is being able to make soup again. Don't get me wrong, I still make soup through the summer occasionally…but through fall and winter we have soup and sandwiches almost once a week! My whole family loves it, so why not? We all love a classic grilled cheese sandwich, and I make grilled cheese for lunch pretty regularly, too. The kids usually like just plain grilled cheese, but I like to mix it up for my husband and I. That's how I came up with these delicious southwest turkey grilled cheese sandwiches, made with Sargento® All-Natural Cheese Slices. Oh my gosh, you guys, this sandwich is SO yummy! It's filling enough to be a meal all by itself, plus it's got a delicious kick from the Colby Pepper Jack cheese and some homemade Chipotle mayo. You definitely need to give this a try!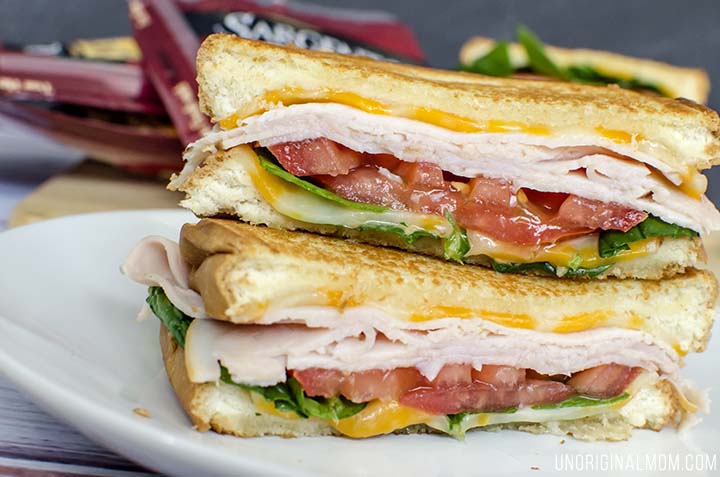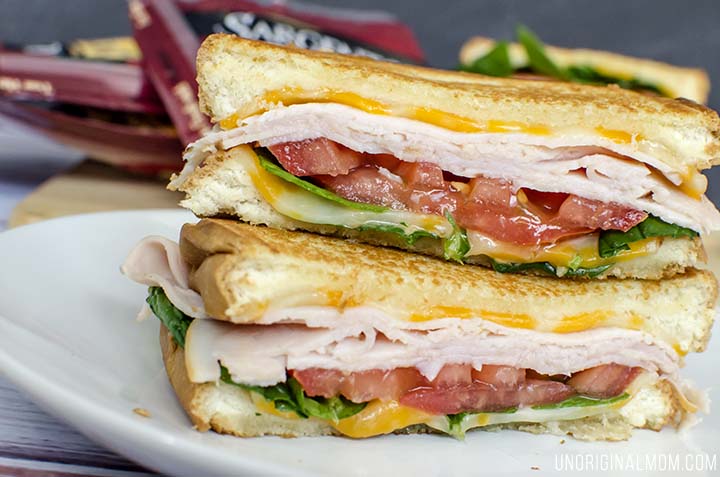 Part of what makes this sandwich so yummy is using REAL cheese, not that individually wrapped cheese food stuff. I love using Sargento® sliced cheese on our sandwiches, especially knowing that it is 100% real, natural, cut-from-the-block cheese. Compare it with Pasteurized Process Cheese Food, which is only required to contain 51% real cheese and may be mixed with up to 15 other ingredients. (Oy! I didn't know that – did you?)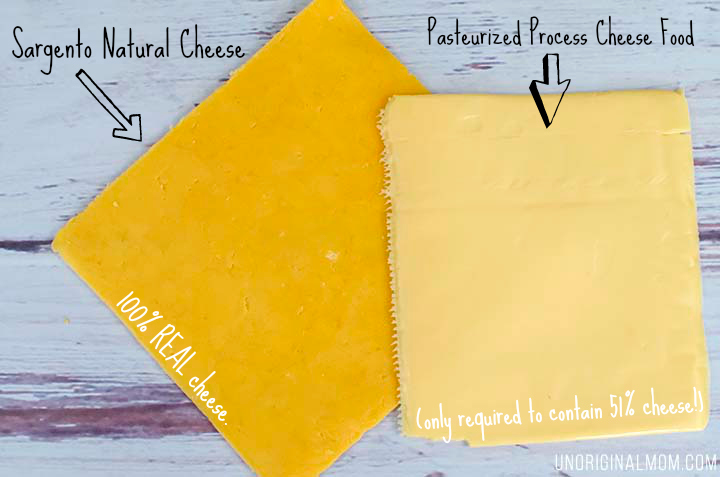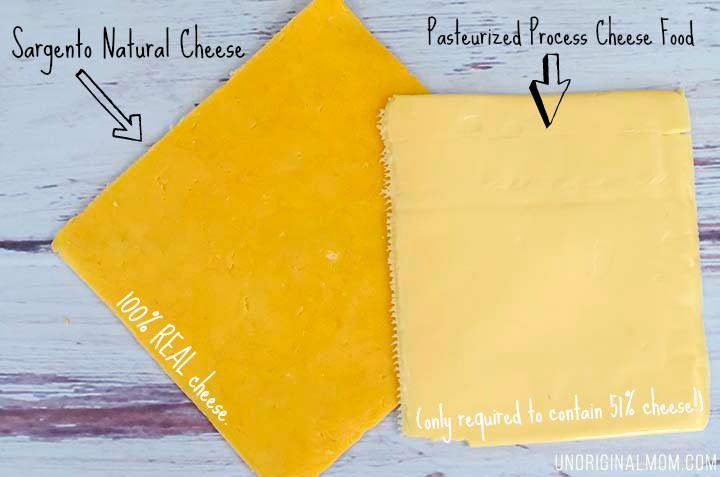 Plus Sargento® is available in 23 delicious varieties! That's a whole lot of sandwich combinations. Grilled sandwiches would never get boring!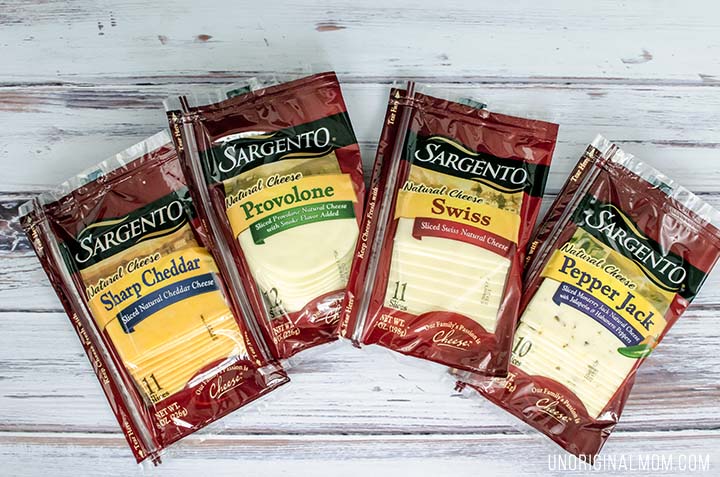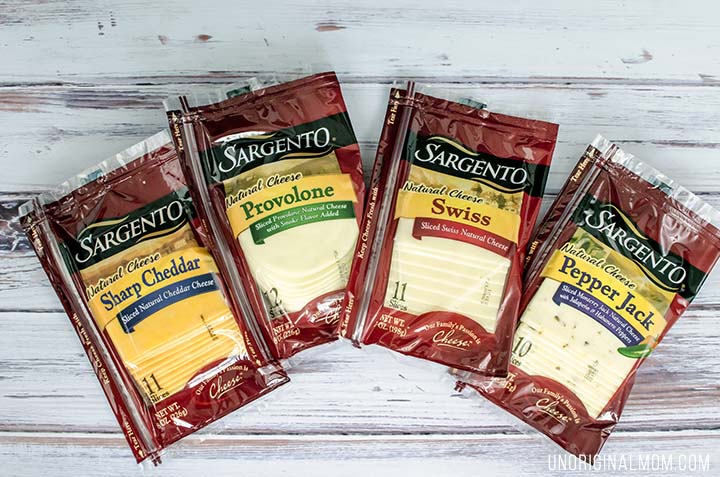 For this Southwest Turkey Grilled Cheese sandwich, I usedSargento® Colby-Pepper Jack. It had just the right amount of melty goodness and spicy kick I was looking for. I also mixed up a batch of Chipotle mayo – 1/2 c. of mayonnaise, 1 chipotle pepper in adobo sauce (from the can) along with a good spoonful of the adobo sauce, and a little splash of lime juice. I blended it up in a mini food-processor, but you could chop up the pepper by hand if you want. (Quick tip – put the rest of your can of chipotle peppers in a small ziplock bag and stick them in the freezer for the next time you just need 1 or 2, rather than wasting the whole can!)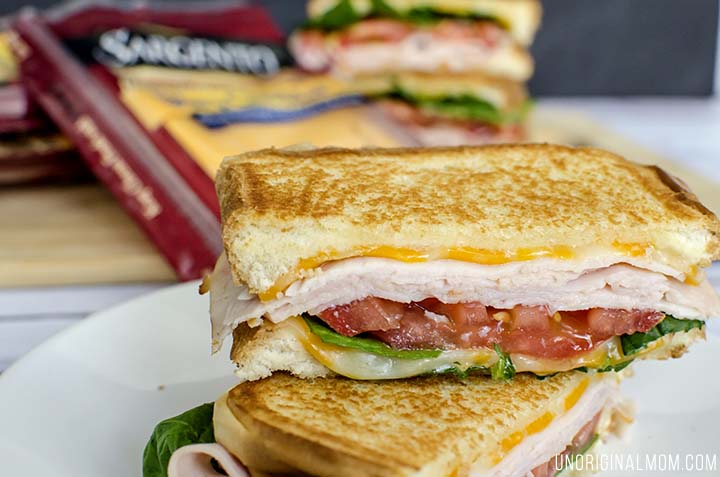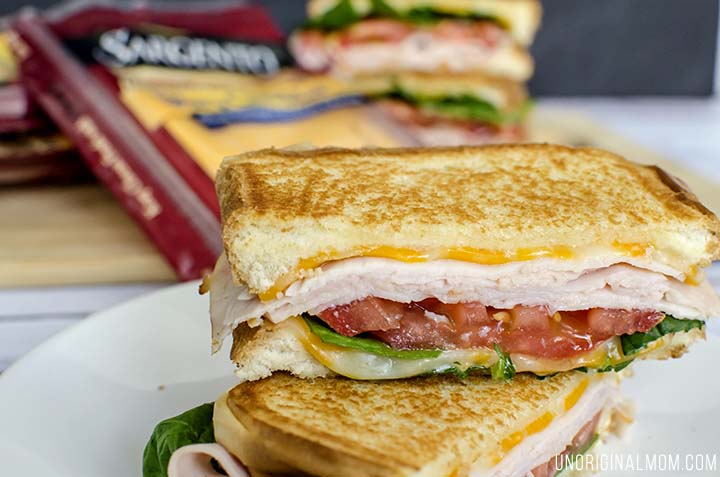 Beyond that, you can add whatever toppings you want on your sandwich! I used turkey from the deli counter, baby spinach, and sliced tomato. You could also add some bacon, avocado, cilantro, red onion – whatever you have on hand.  The secret to a good grilled cheese sandwich is using nice soft, thick bread (I like picking up a loaf of texas toast from the bread aisle) and, of course, real butter. And lots of it.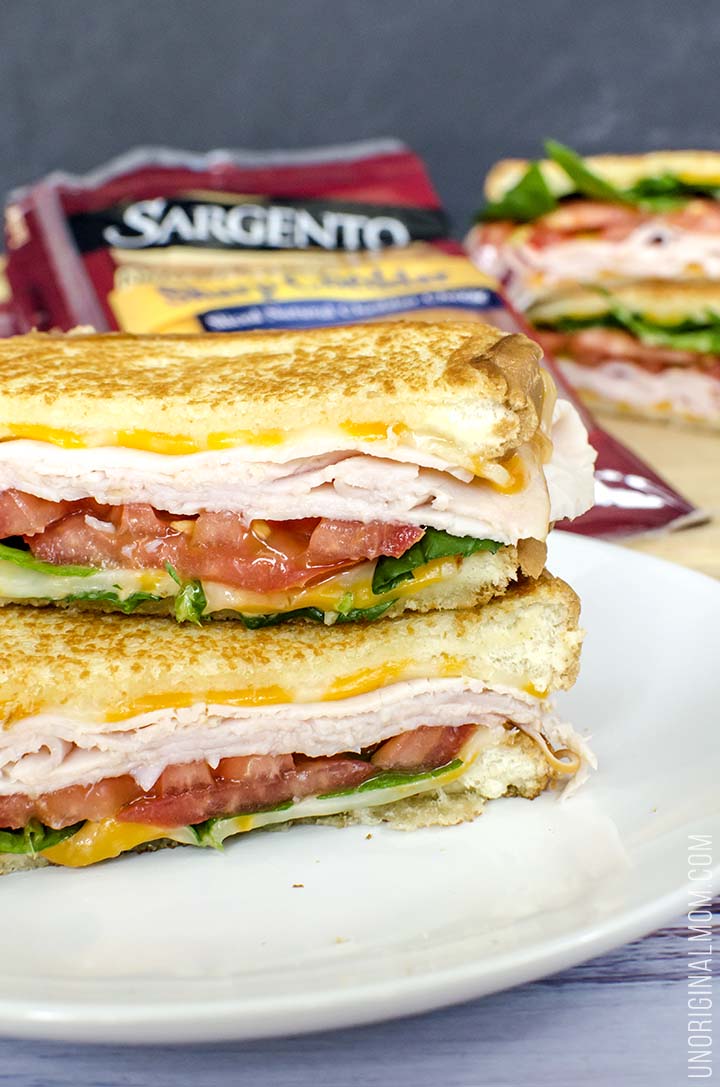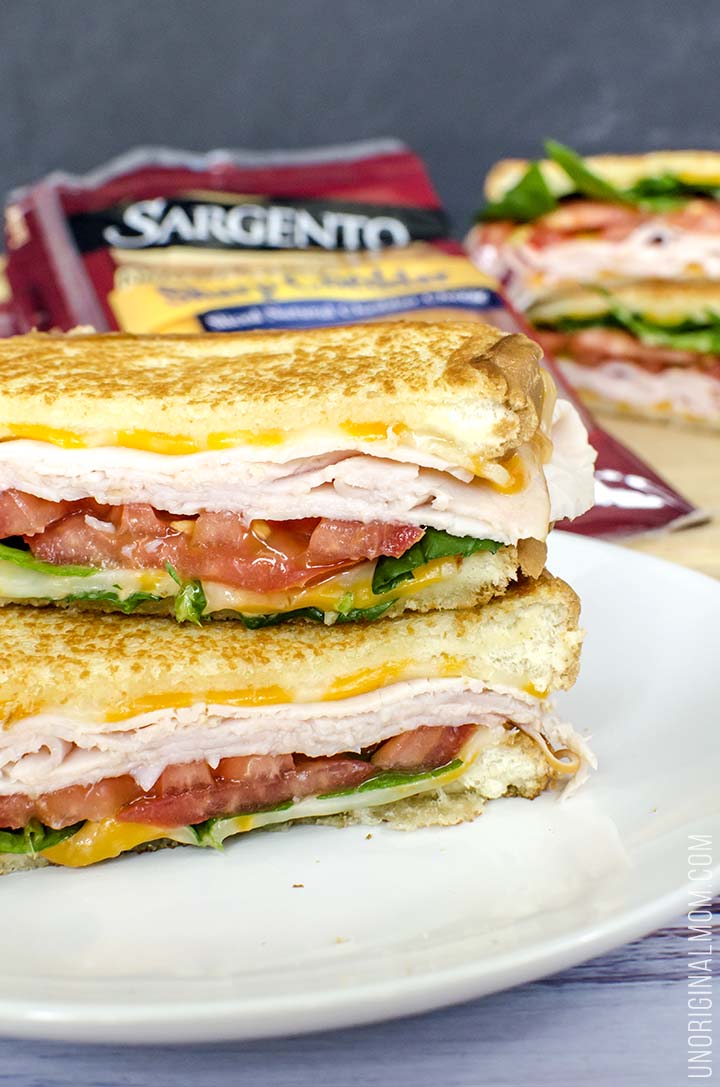 Looking for more delicious and cheesy inspiration? Check out Sargento's Facebook and Instagram accounts.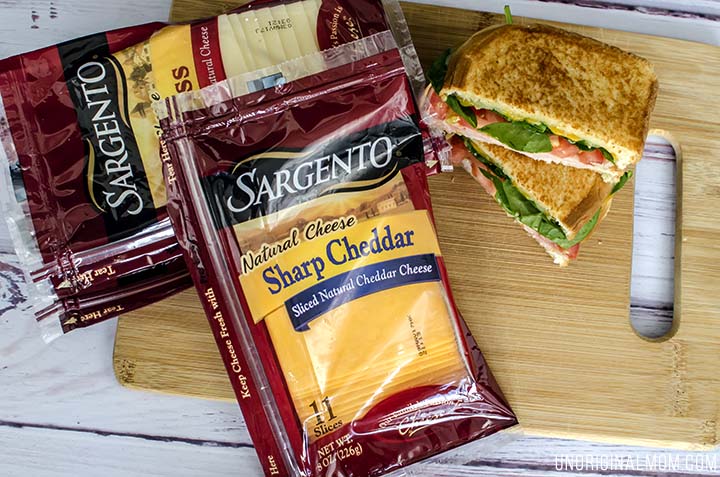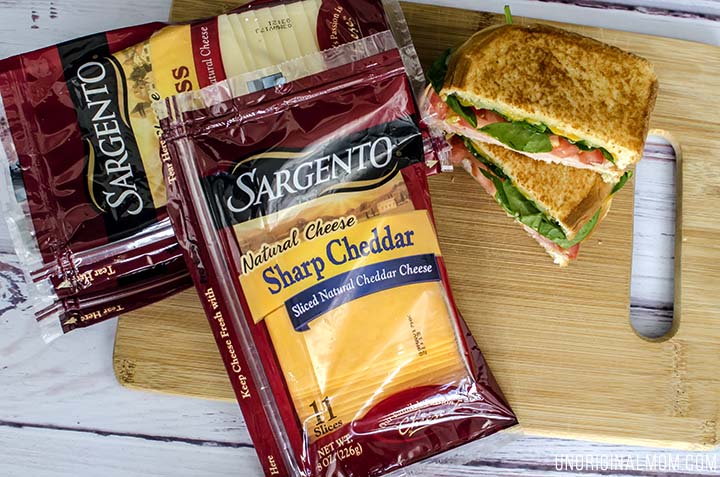 What's your favorite variation on a grilled cheese sandwich? There's lots of time left in soup-and-sandwich season to try out more!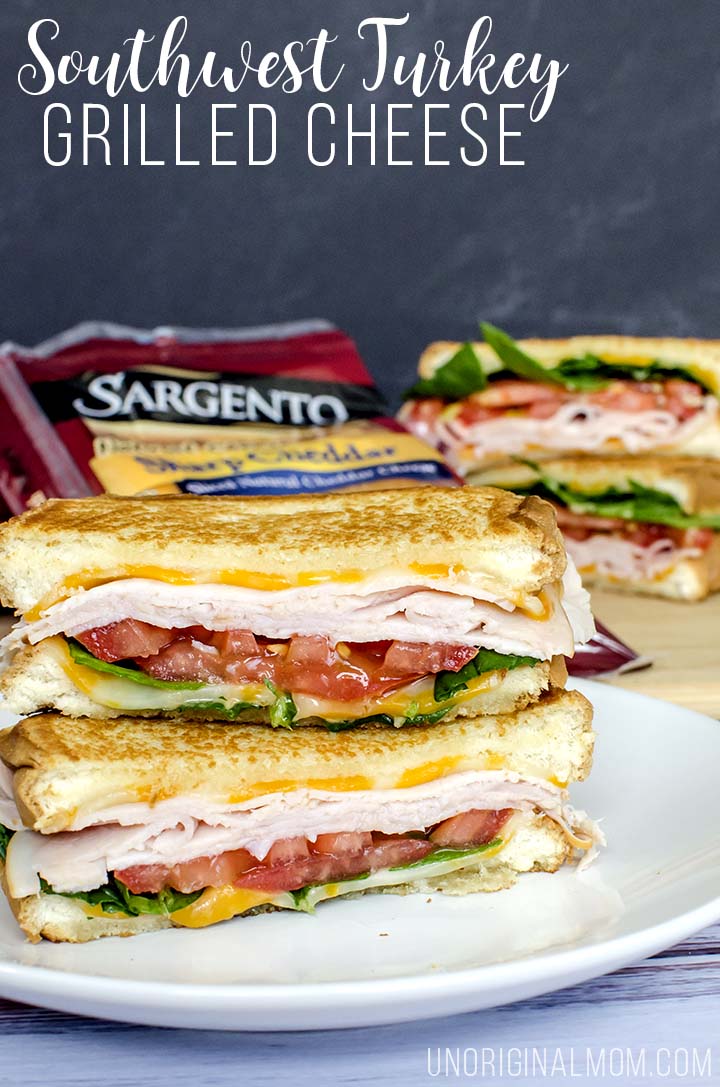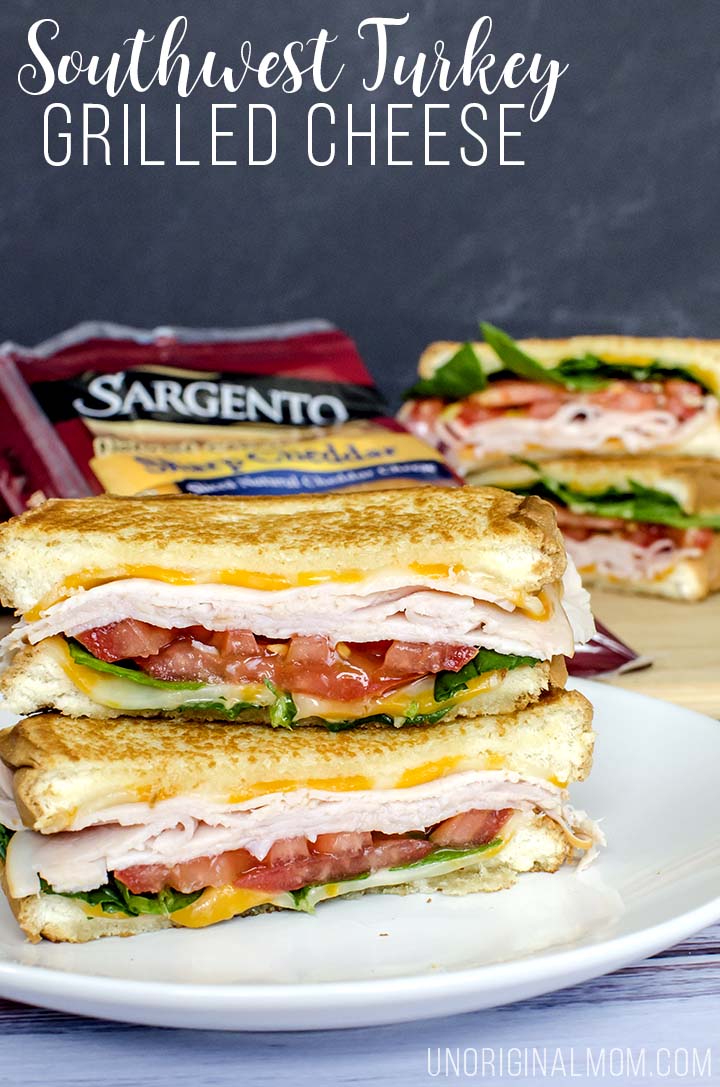 Get your copy of my FREE meal planning binder!
Sign up to get a free copy of my meal planning system - an 11 page printable meal planning binder, complete with a pantry inventory, shopping list, and more to help get on top of your menu each week!