A few months ago, Silhouette America sent me a goodie box full of samples of their brand new materials and I was SO excited to get creating with them! So excited, in fact, that I got a little bit of craft paralysis, because I didn't want to "waste" these materials on just any projects. No, I needed to come up with the *perfect* way to use each one, and not mess it up, since I only had 1 sample sheet of each one…oh, the pressure! After a while, though, I decided that was super silly – I just needed to dig in and try them out, and I could always get more of the materials I wanted to make more stuff with. Duh. #crafterproblems
So I tried out the brand new wood vinyl the other day on a simple fall sign, and it's so neat! It comes in 3 colors – maple, which is a light wood color, a medium shade called walnut, and ebony, which is a very dark brown. It cuts just like vinyl, though it seems a little thicker and stiffer than regular vinyl. It was a breeze to cut, weed and apply.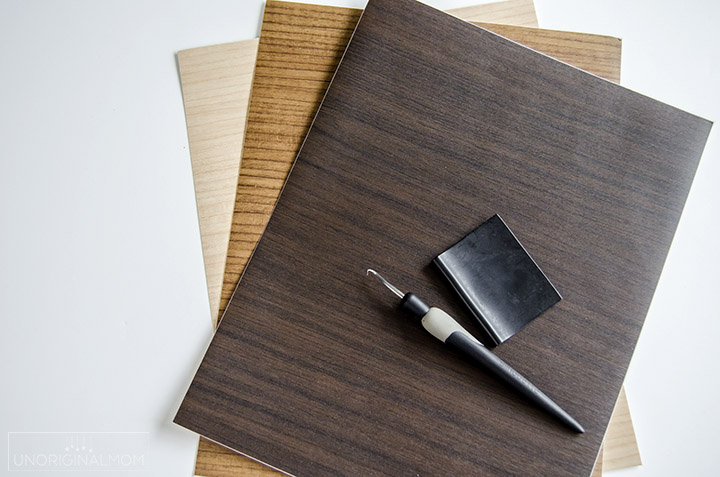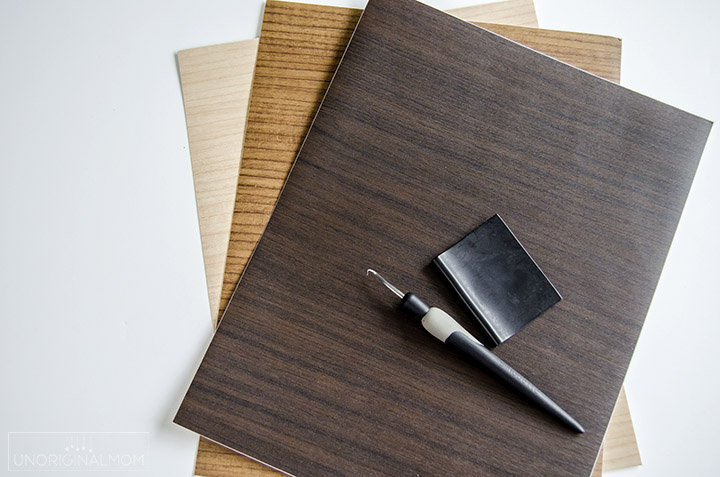 A picture is worth a thousand words, but a video is worth about a million! So rather than try to describe it to you, I made a quick video of my first project with wood vinyl.
SUPPLIES: (contains affiliate links, click here to read my full disclosure)
Silhouette Wood Vinyl in Ebony (also available in Maple and Walnut)
Silhouette hook and scraper tool
Wood pumpkin, from the Target Dollar Spot
I just love the look of the wood vinyl! It's hard to capture in photos, but it adds such a neat texture to the sign, don't you think?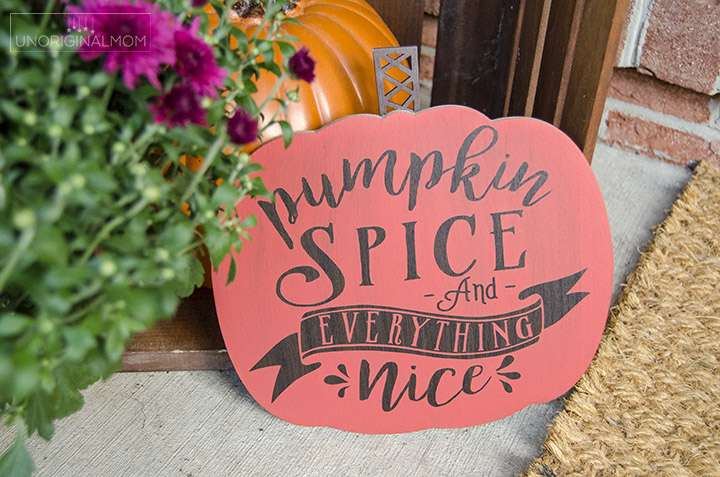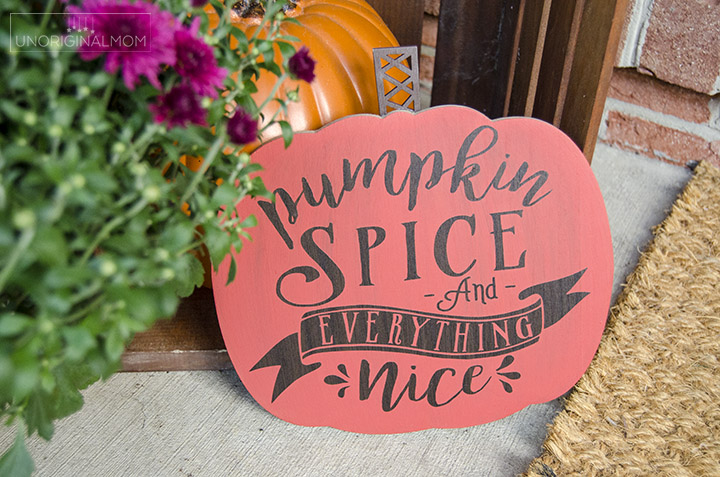 I also want to try a reverse design with this vinyl…weed the letters/design and leave the background, so it looks like a painted wood sign! Do you think that would work?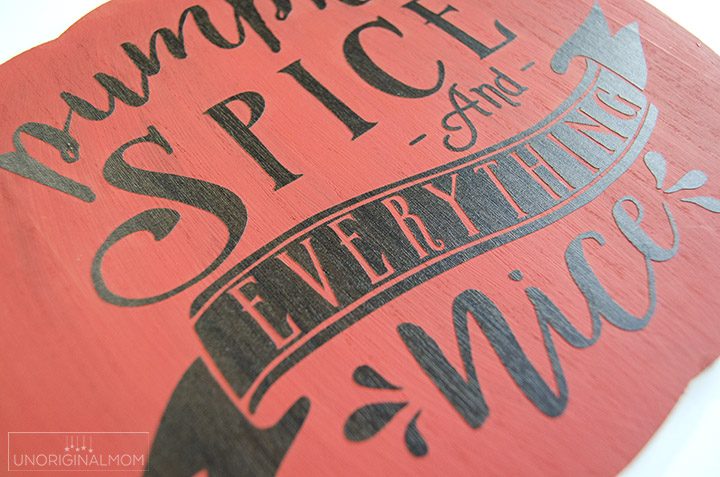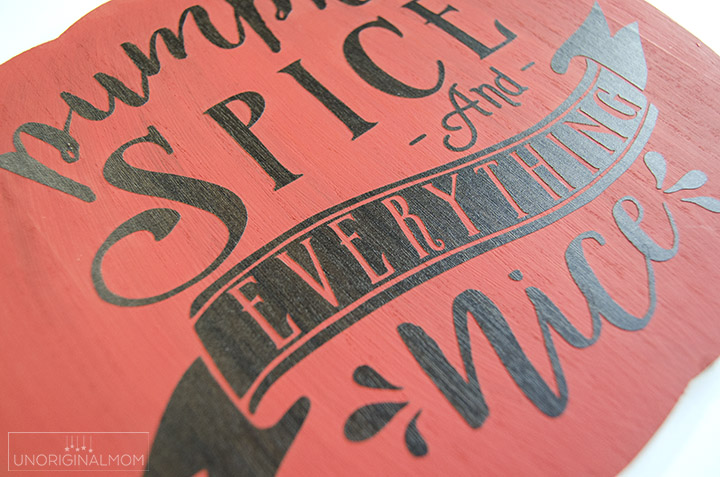 How cute would this little sign be on a coffee bar or next to your coffee maker? (Especially for all those pumpkin spice lovers out there – myself included!)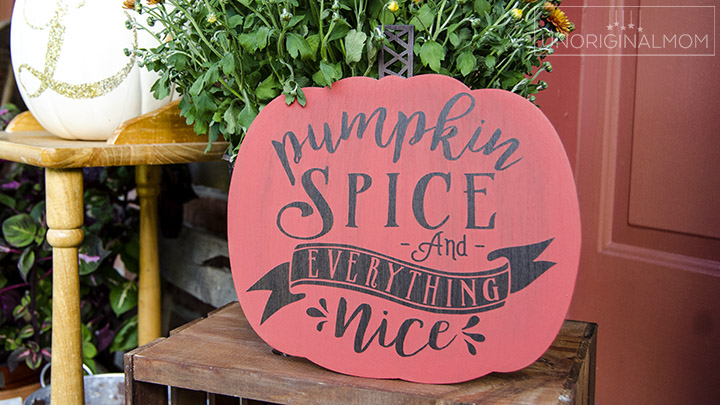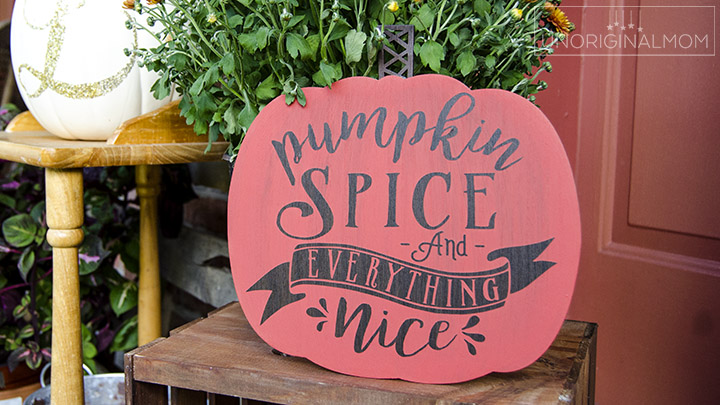 It's settled on my front porch for now, but I'm not sure it will stay there…we'll see.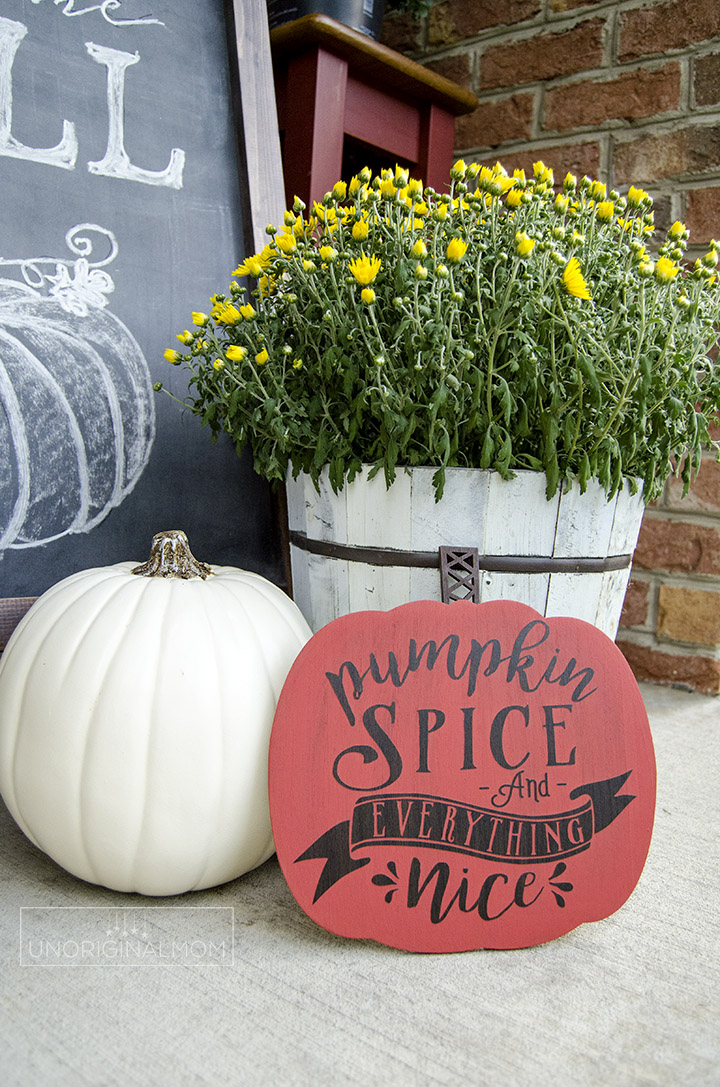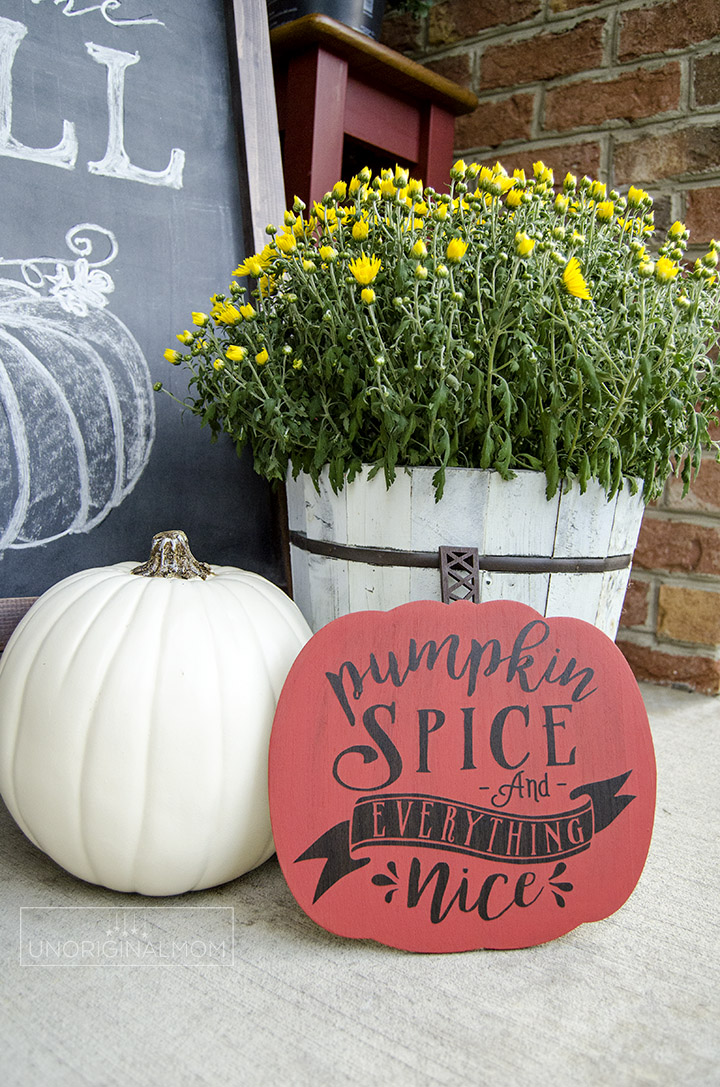 If you'd like to grab this cut file, I've added it to my Silhouette Studio cut file library! You can sign up to get free access below:

I'll be sharing more peeks at Silhouette's new materials soon…be sure to subscribe so you don't miss it!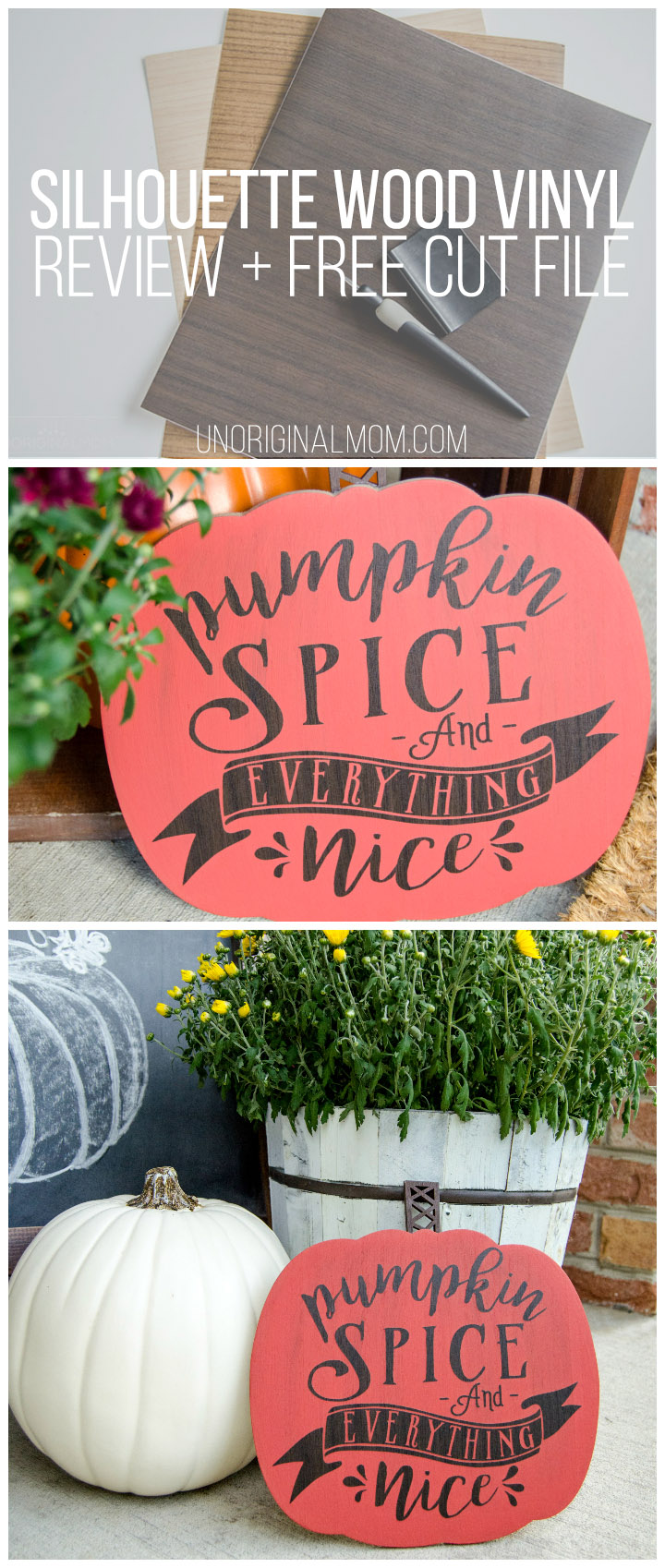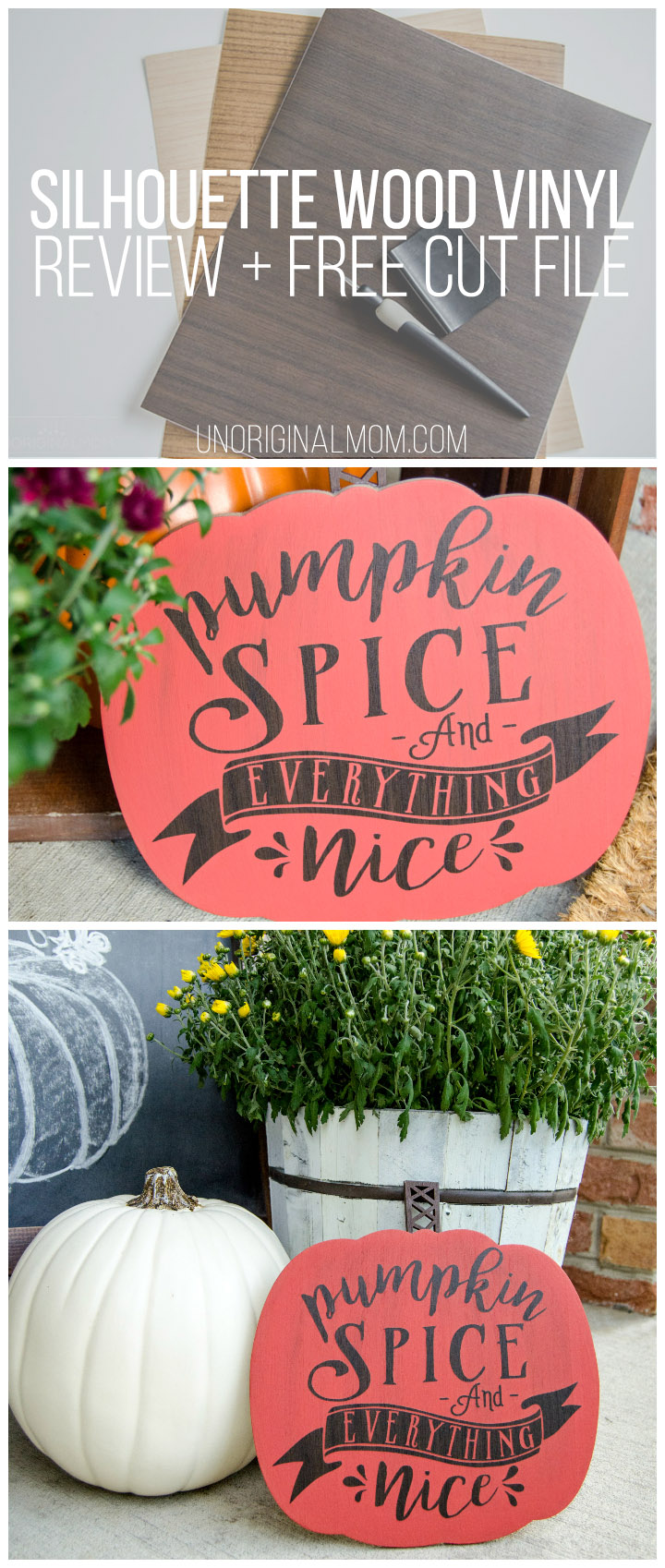 Happy pumpkin spice season, everyone!



Subscribe to unOriginal Mom via email and get instant access to my library of FREE Silhouette Studio & SVG cut files - exclusively for email subscribers. Plus there's a new file added every month!