Happy Friday!
Can you believe that it's the last day of May?  Tomorrow is JUNE!  Where did spring go?  I don't know about where you live…but here in central PA, we've either been having weather that's either cold or HOT, nothing in-between.  I feel like we got 2 or 3 really beautiful spring-weather days in the past two months…otherwise it's felt like March or July.
After 4 years of being a teacher (preceded by 17 years of being a student, K-12 plus 4 years of college), Ii's strange for me to not be counting down the days until school's out…in fact, I don't even know when the last day of school is around here!  I absolutely LOVE being a stay at home mom, but I do miss having those goals to look forward to.  Now that we're home from our beach vacation, other than our little girl's first birthday in July, we've got absolutely nothing on the calendar for the whole summer!  Some days that's a relief to think about, and some days it's a little disappointing.  I'm sure we'll stay busy, though – we always do!
I'm glad to be back on the link party circuit this week.  It was nice to take a break last week on vacation, but I missed browsing through all the wonderful ideas that get posted!  Here are a few of my favorites that I came across this week:
Farmer's Market season is officially in full swing!  And the thing about those picture-perfect fresh veggies that you buy at the market (or especially if you grow your own) – they are too beautiful to put away where no one can see them!  I love this idea from The Real Thing with the Coake Family – make a crate for your fresh veggies!  Obviously, sometimes they'll need to go away in the fridge…but when they can sit out on your counter, this is a great way to contain them and even make them look pretty.  She even painted it with chalkboard paint so you can label it if you want.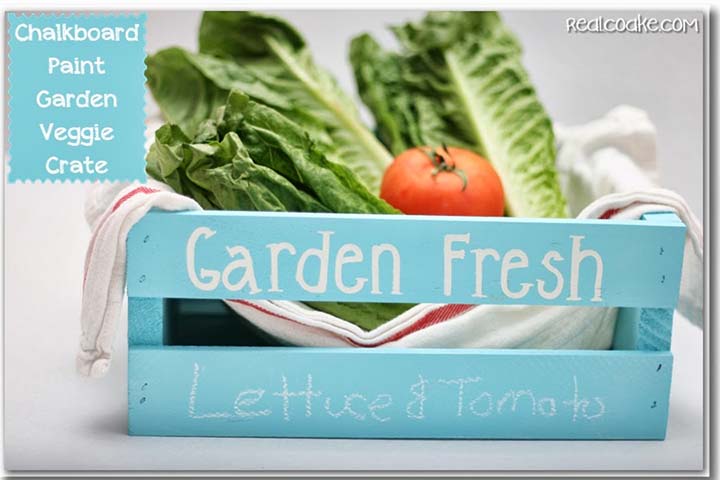 Here's a great idea from It's Overflowing to contain all those magazine pages with recipes you want to try.  (If you're like me, the recipes don't even make it out of the magazine…they're just a forgotten dog-eared page in a big stack of magazines that I keep in case I ever get around to actually going through them).  She includes a step-by-step tutorial as well.  Isn't it adorable?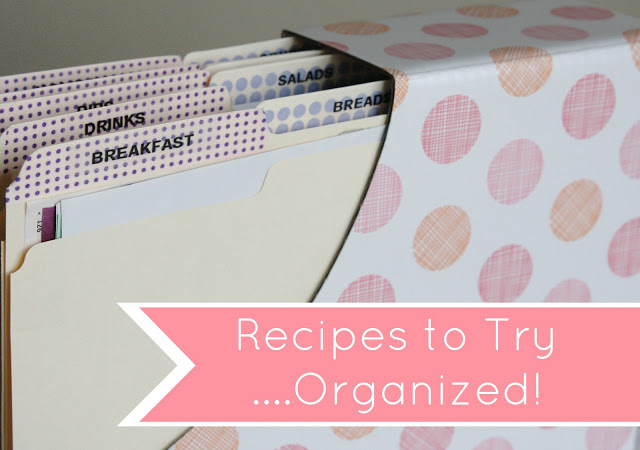 I absolutely LOVE this Master Bedroom makeover from The Happy Housie.  In her post, Krista shares where she found all the great pieces in her room…like thrift stores, garage sales, even by the side of the road!  There are some really great tips on how to create a beautiful room on a budget!  (We are house-hunting right now, so I'm looking forward to garage-sale-ing and thrift-store-ing and upcycling to furnish our new house, once we actually find one!)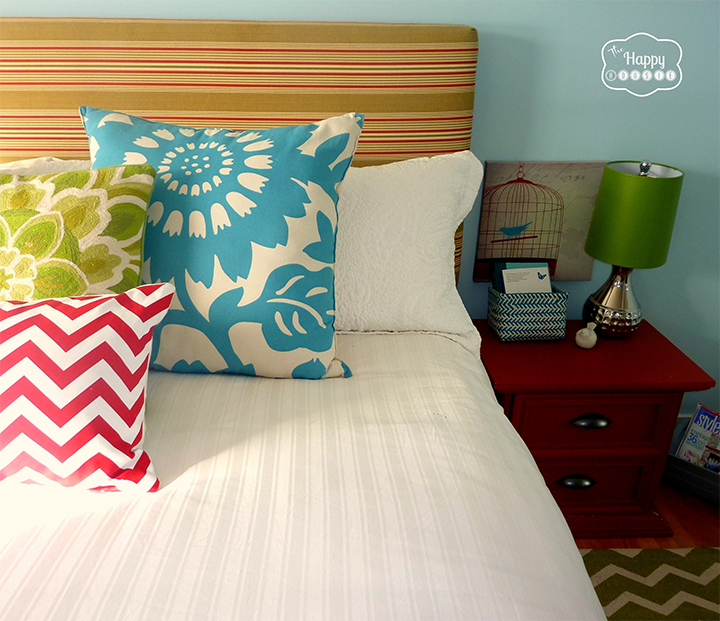 If you were featured, feel free to grab a button on the sidebar!
Thanks for stopping by…have a fabulous weekend!




Get your copy of my FREE meal planning binder!
Sign up to get a free copy of my meal planning system - an 11 page printable meal planning binder, complete with a pantry inventory, shopping list, and more to help get on top of your menu each week!