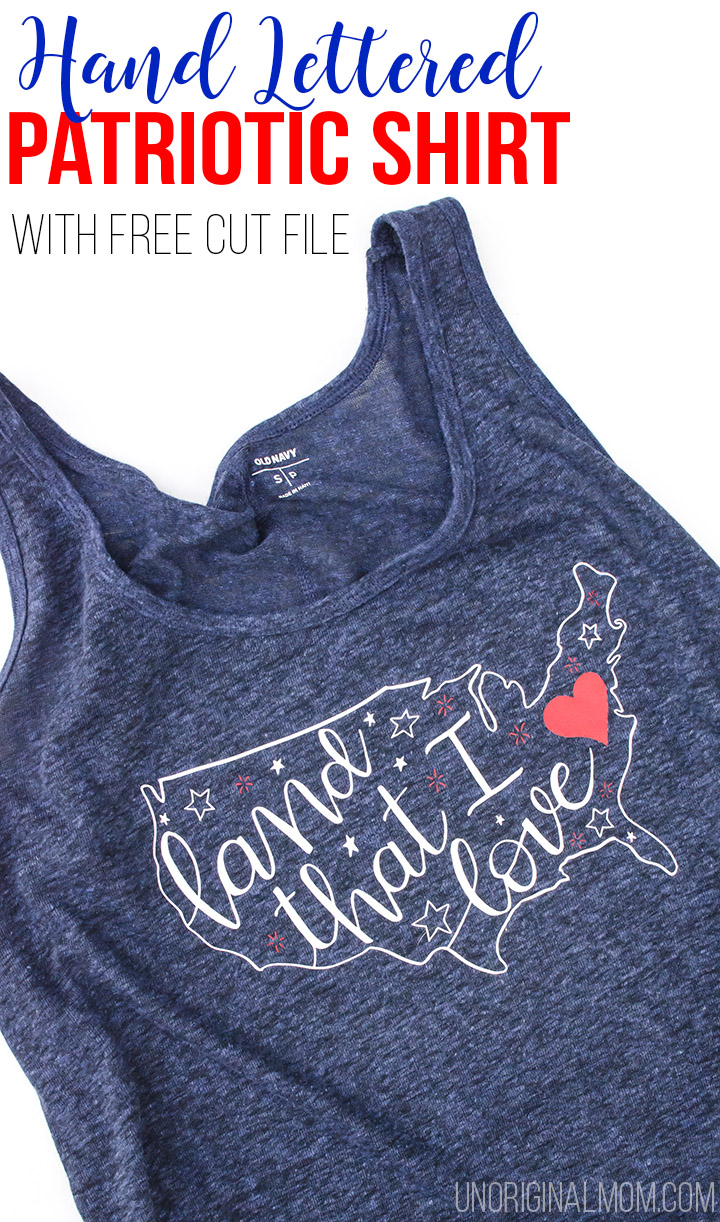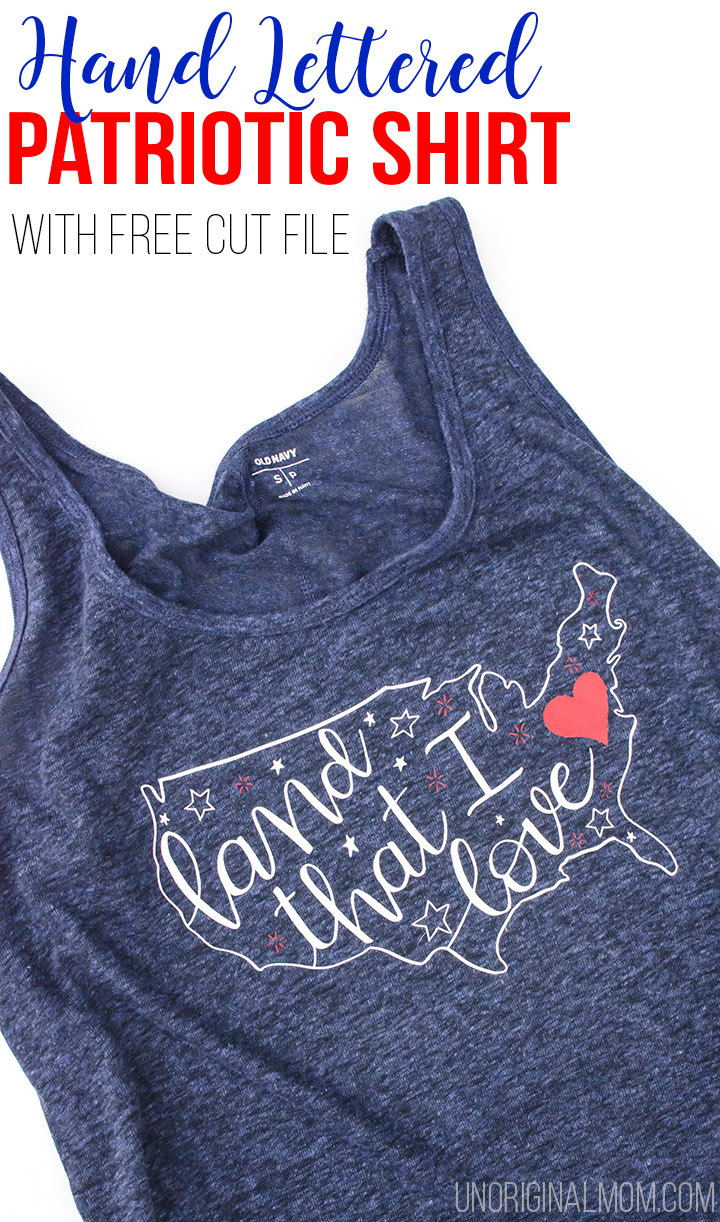 This post contains affiliate links – click here to read my full disclosure.
Gosh I just love the Fourth of July, don't you? It's one of my top three favorite holidays, right up there with Christmas and Thanksgiving. I have so many great memories of family get-togethers, picnics with lots of friends, sparklers and poppers, and – my very favorite – watching the fireworks. State College, PA (my hometown) has one of THE best fireworks displays in the entire country. And no, I'm not just saying that…back when I was in high school it was rated the #4 show in the WORLD by the Travel Channel and Discovery.com. It's a 45 minute long show completely choreographed to music, which is why I love it so much. It's more than just ooh-ing and ahh-ing over the pretty lights in the sky…it's marveling over the marriage of the fireworks and the melodies, and being emotionally moved by the high points of the music as it climaxes with the incredibly timed fireworks display. If you are anywhere near central PA, I'd highly recommend making it out here for a 4th Fest sometime!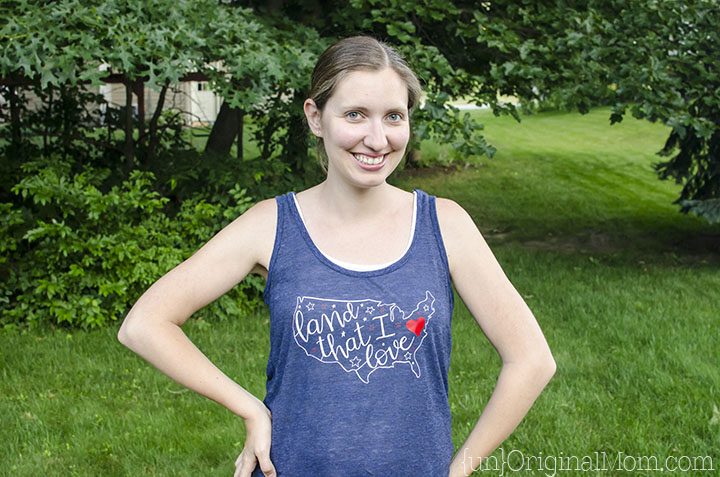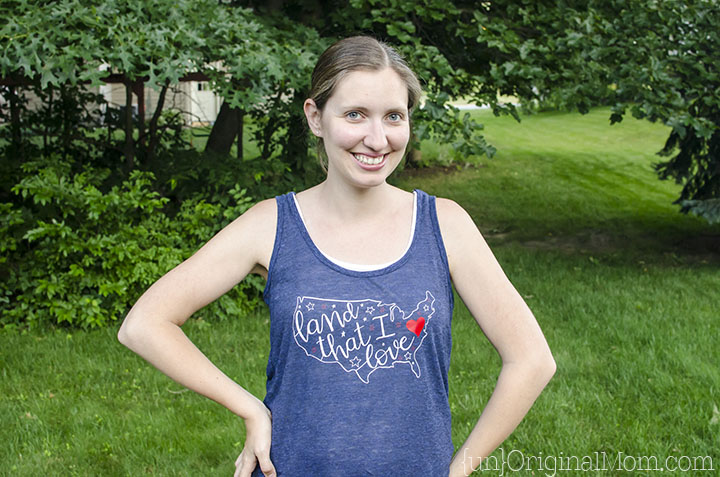 In any case, I adore sharing my love of this holiday – and the fireworks – with my kids. We've got a full day planned for the 4th this year, but of course we're capping it off with a trip to the Penn State campus to watch the 2016 4th Fest Fireworks show!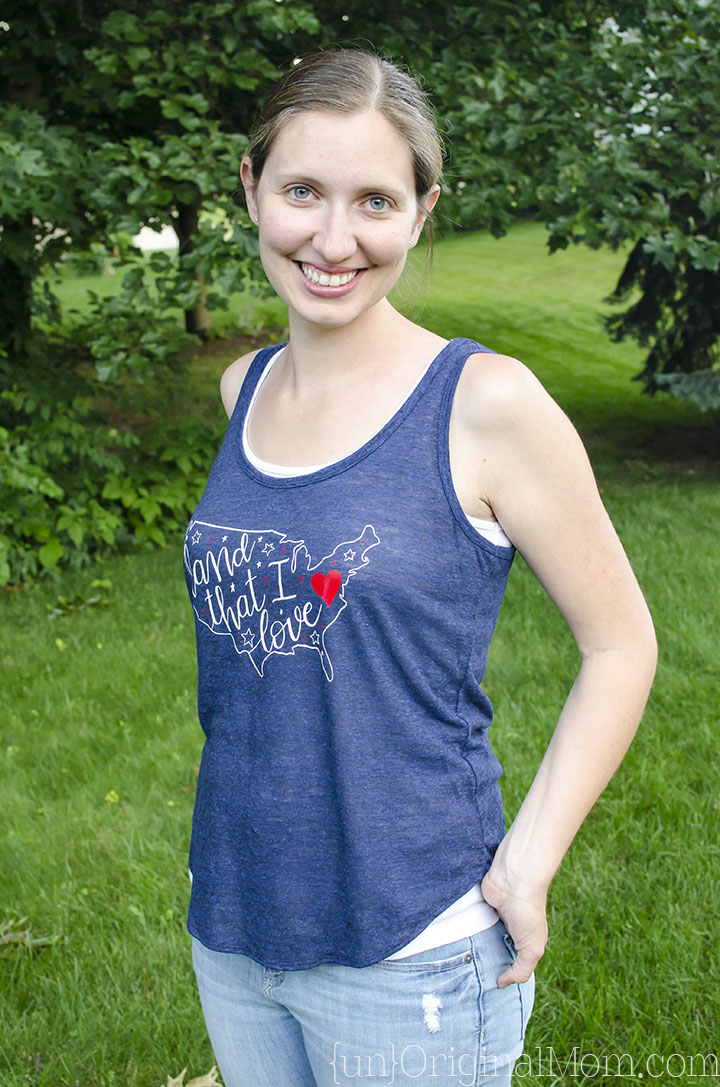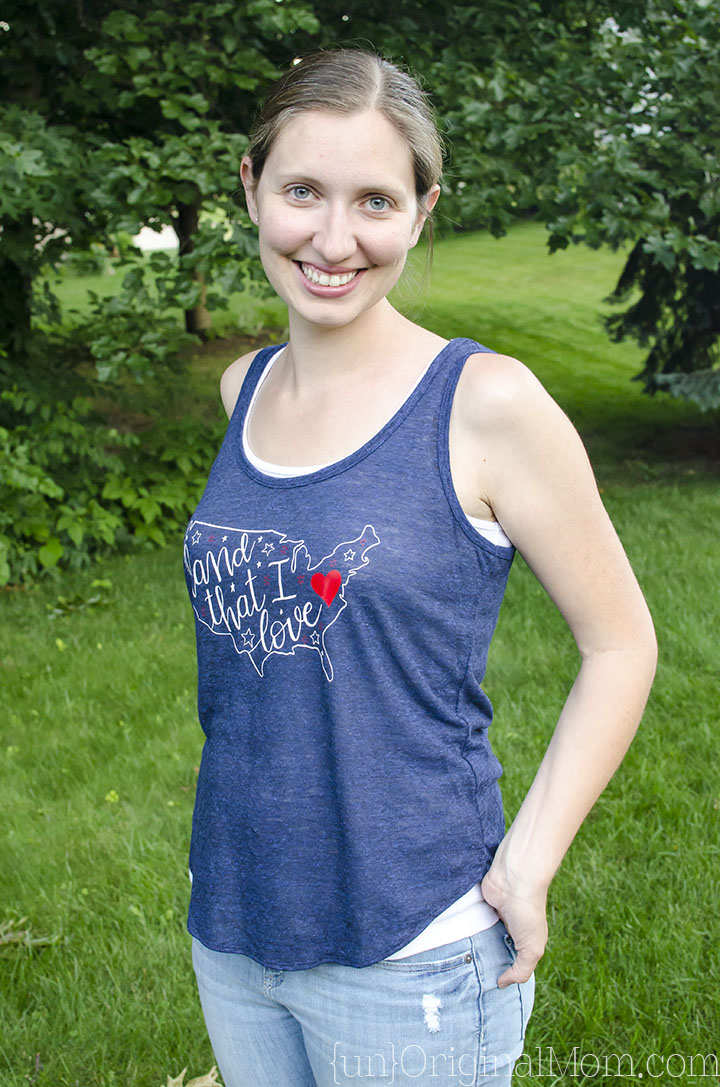 So, naturally, I decided I needed something spiffy to wear for the day :-)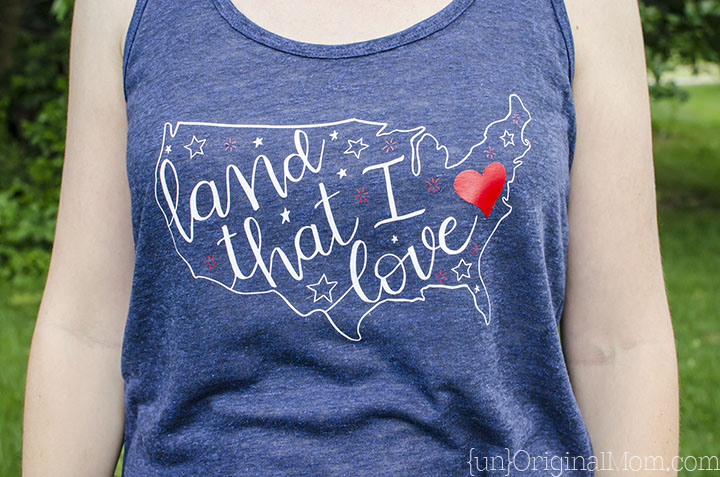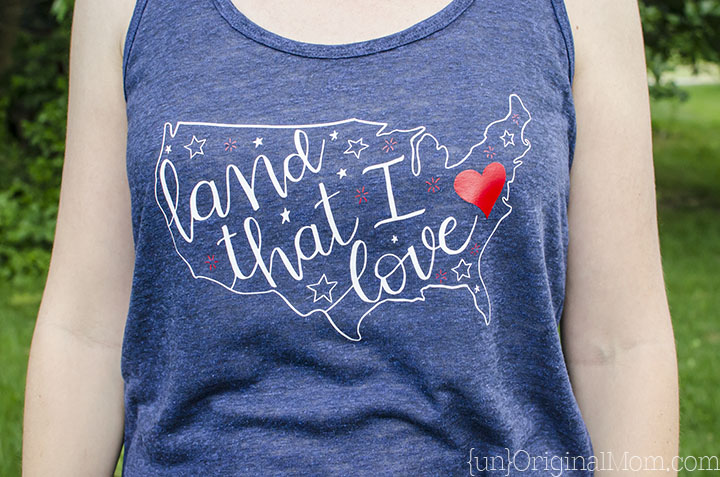 I began doodling this design a few nights ago and was so pleased with how it turned out, I decided to immortalize my doodle by putting it on a shirt. Yes – that is my ORIGINAL design!! *proud face* I'm still no hand lettering pro but I really enjoy it, and I am slowly getting better.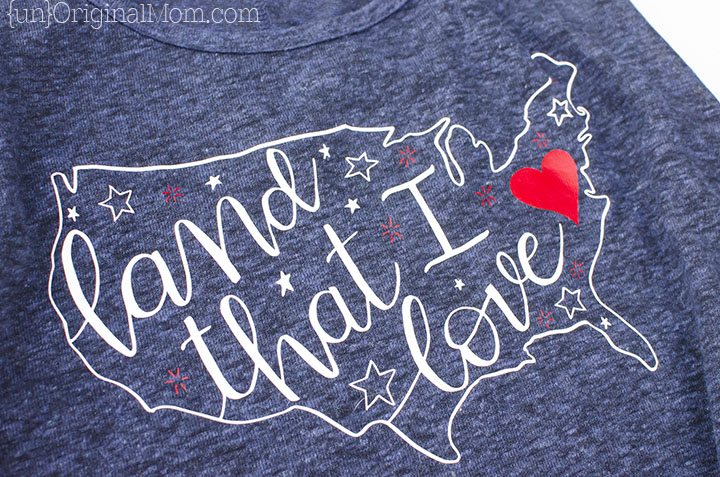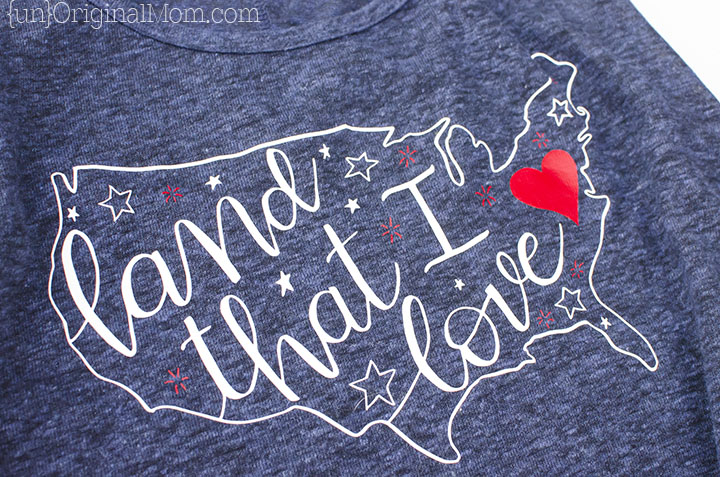 I scanned my doodle into Photoshop to clean it up a bit, and then opened it in Silhouette Studio to trace the image into a cut file. Then I decided which parts to cut out of which color (I used red and white heat transfer vinyl from Expressions Vinyl), mirrored my design, and got cutting. I found a cheap blue tank top at Old Navy and ironed on the HTV. Ta-da!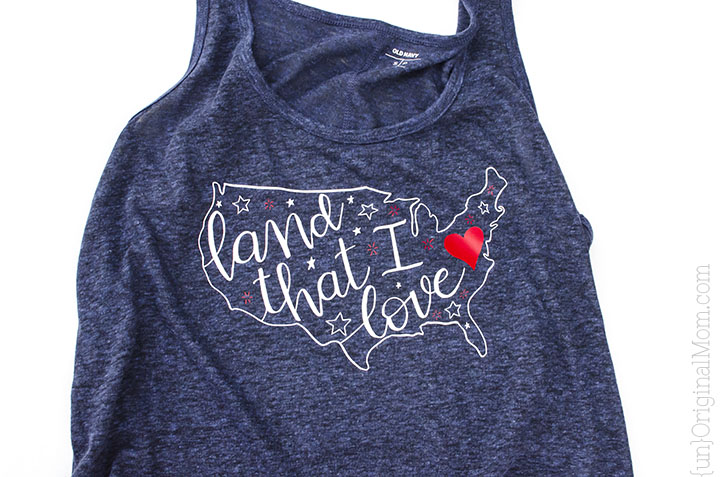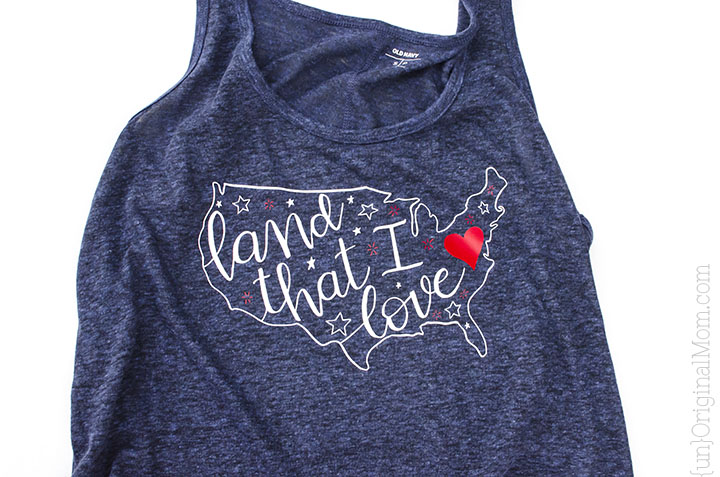 Of course, I couldn't stop there.  My 4 year old daughter already has a patriotic shirt I snagged on clearance at the end of last summer, but I didn't have anything red white and blue for my 17 month old son to wear for the 4th…so I whipped up a shirt for him as well. My husband picked the design for this one.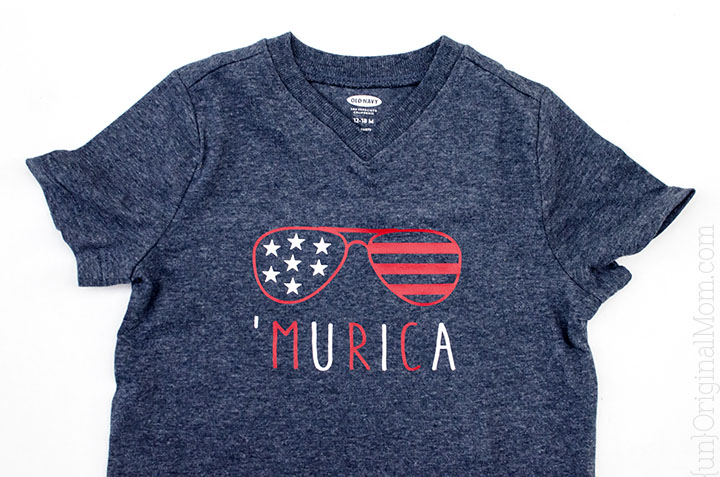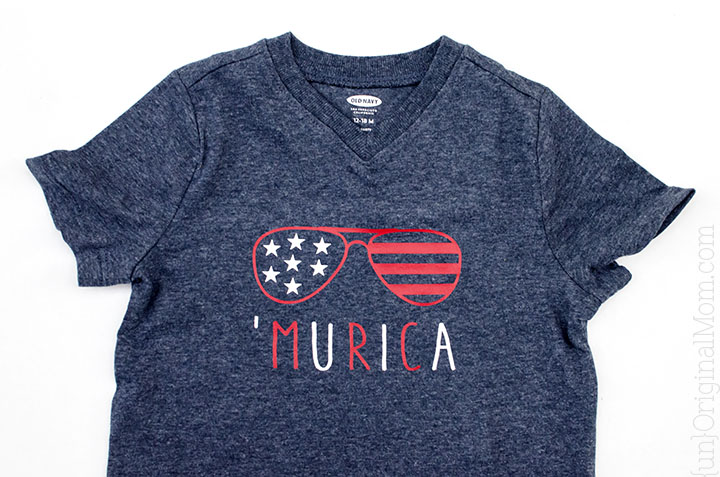 Because, well, #murica. Hehe.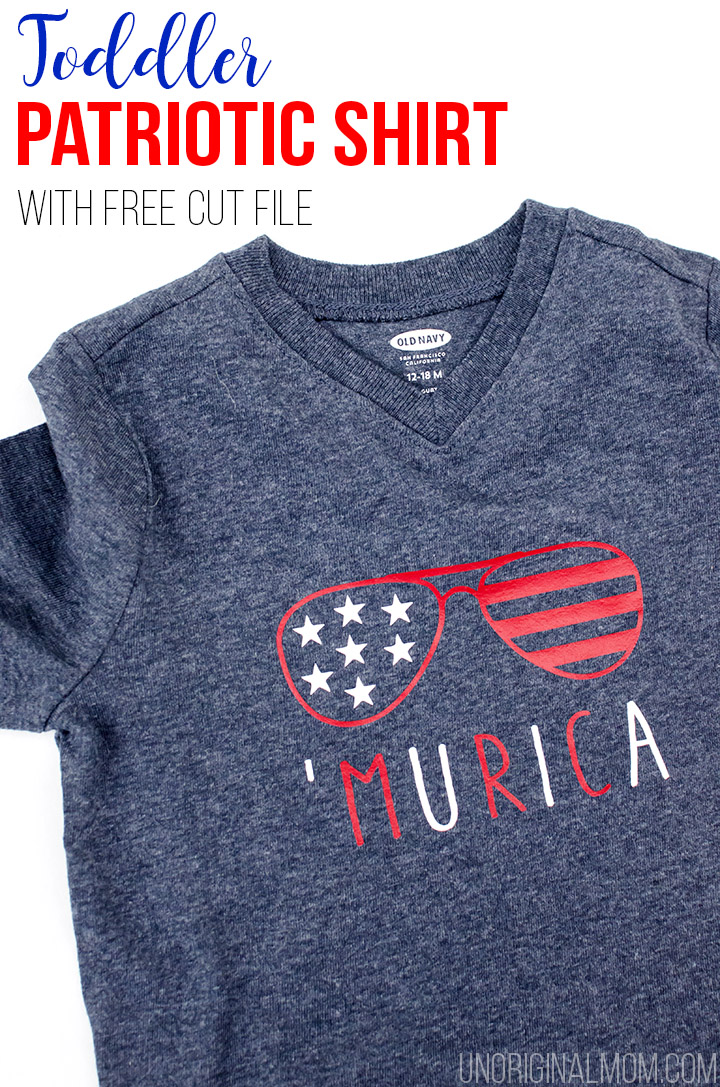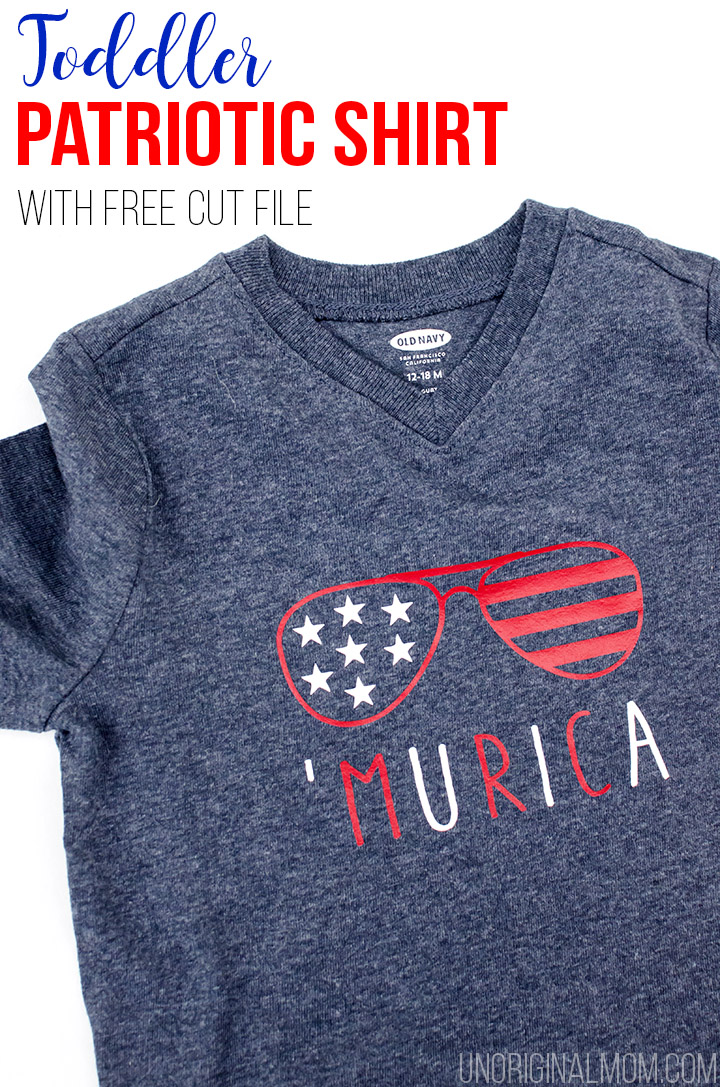 I've added both of these cut files to my Silhouette Library, which you can get access to for FREE by signing up below!

I hope you and your family have a wonderful weekend together, celebrating our great nation and the privilege that it is to live here, in freedom. Happy 4th of July!!!
This post contains affiliate links – click here to read my full disclosure.