Normally when I'm dressing my 8 month old little girl for church, I dress her comfortably in something that will be easy for the church nursery volunteers to deal with…but of course, Easter Sunday is different!  We had several adorable dresses to choose from (that were gifts), and I ended up not deciding on what dress she'd be wearing until Saturday night!
I don't usually put anything on her head besides a winter hat, so we didn't have ANY headbands or barrettes that I could use to go with the dress.  But I really wanted SOMETHING for her to wear with her beautiful dress…and I had seen super cute felt flowers many times before Pinterest…so after my little girl went to bed, I scrounged up some felt, searched Pinterest for some inspiration, and decided to give them a go.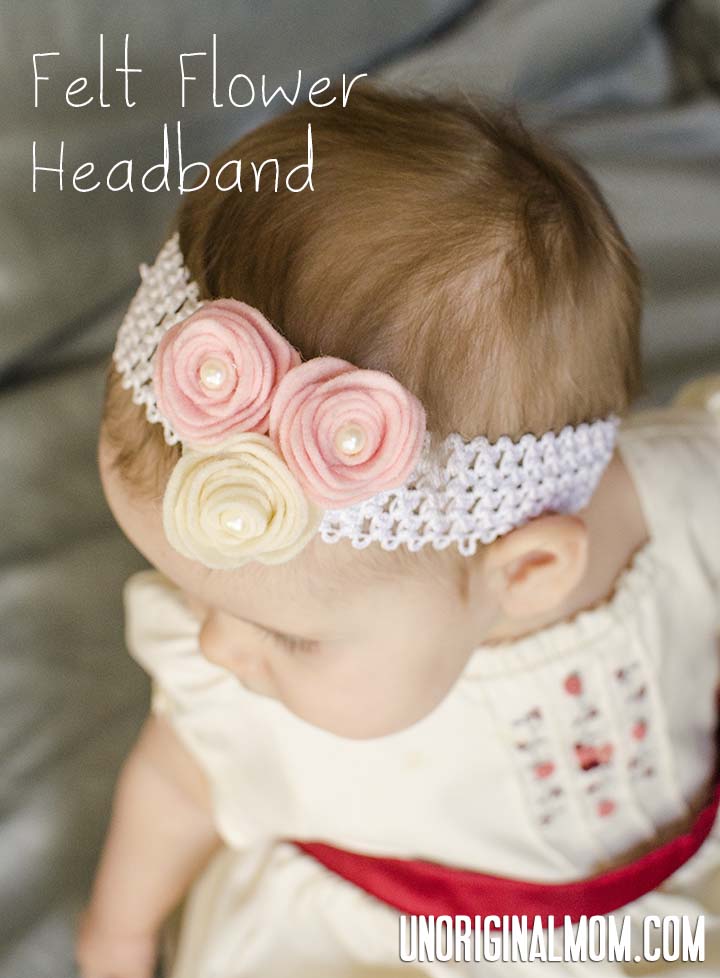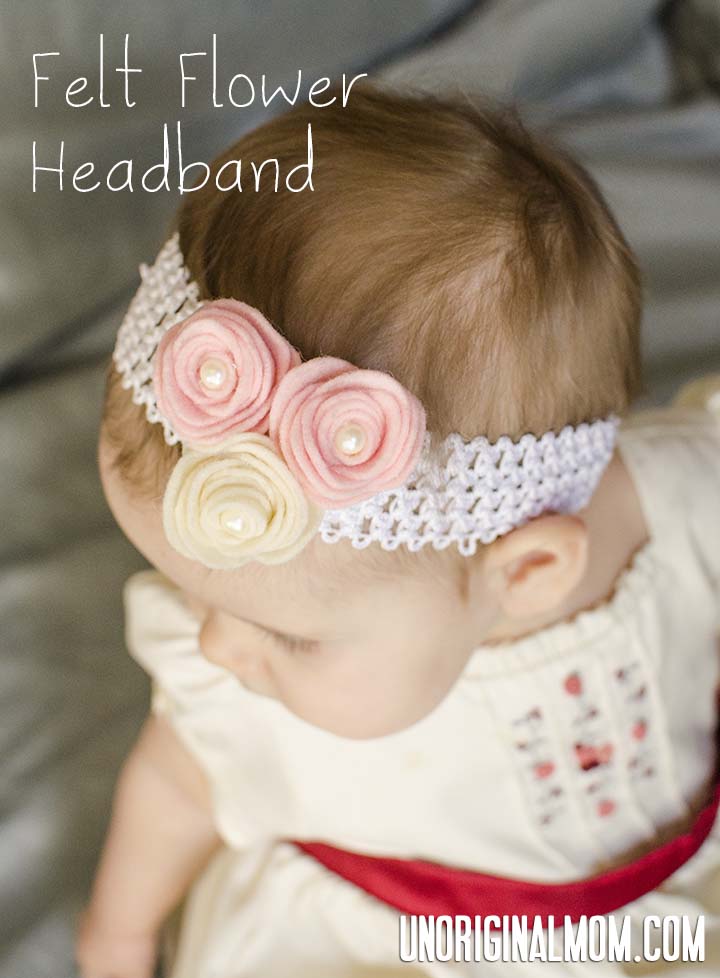 I had tried making these kinds of flowers before when I was attempting my yarn wreath before I gave up on the felt flowers – I was using this tutorial from Love of Family and Home, but I don't do well when free handing pretty much anything, so the instruction to cut a spiral with "wavy edges" was easier said than done.  My wavy spiral didn't look anything like the spiral in the pictures, and my flowers ended up looking…well, kind of special.  And not in a good way.
So for my second attempt at some felt rosettes, I was looking for a template instead of just randomly cutting wavy spirals…and I came across this PDF template.  (Unfortunately, I think the blog that originally created the template is no longer in existence, but I originally found the pdf linked from here.)  It proved to be exactly what I needed!
I took the template, traced it onto three separate pieces of felt, and cut them out.  I made them all the same size, but you could easily resize the PDF template to make different sizes if you want.  Starting from the outside of the spiral, I wrapped it up very tightly, using hot glue along the way, to make my flower.  I glued the flowers onto a smaller piece of felt, and glued that onto the headband (with another piece of felt on the opposite side of the headband so the glue didn't go through.) Then, for a little something extra, I added a plastic pearl bead to the middle of the flowers.  (Sorry I don't have step-by-step pictures of this…I wasn't really expecting it to actually turn out!)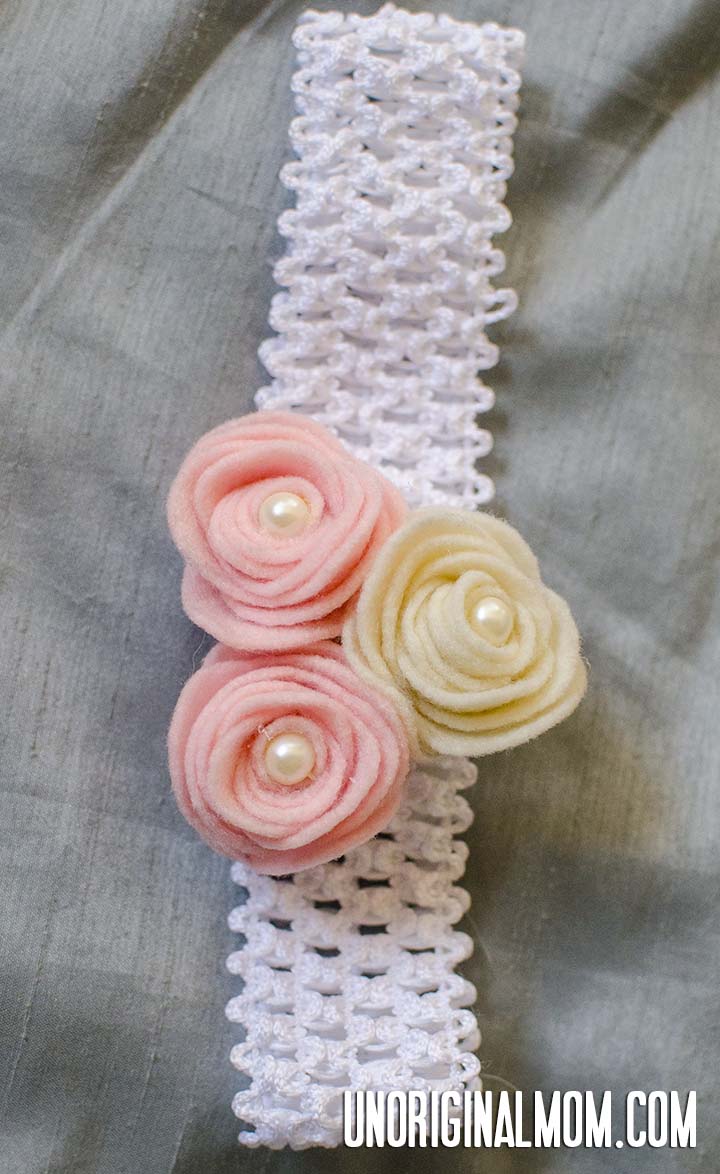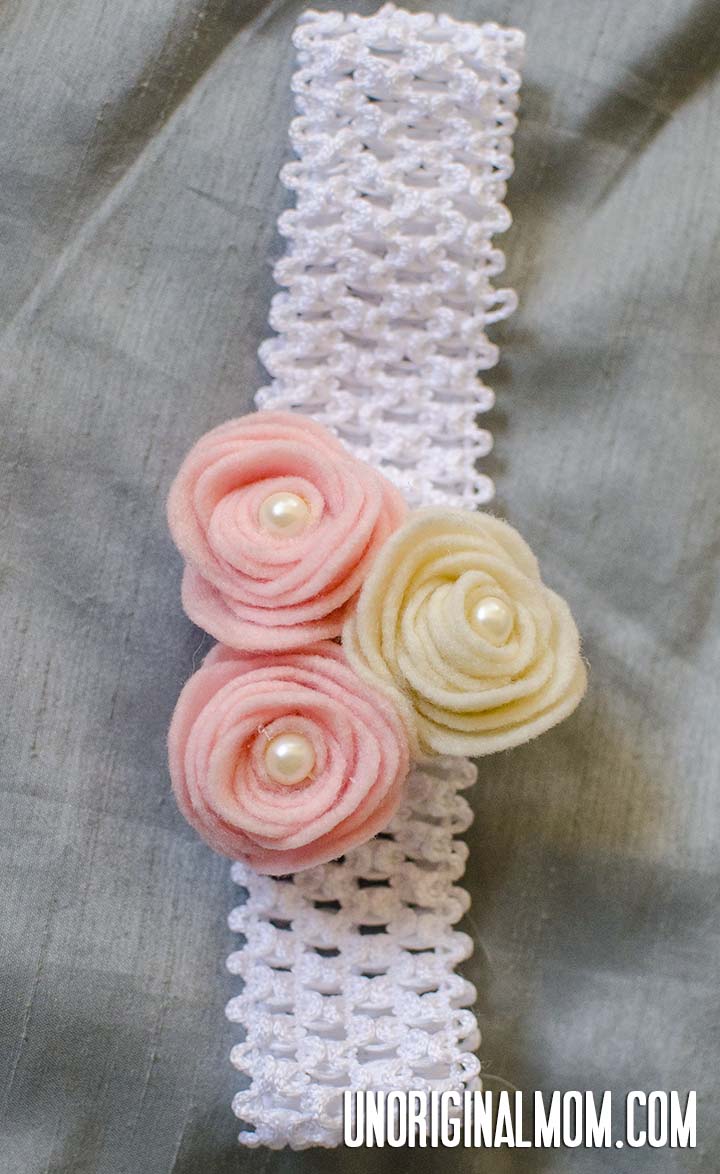 All in all, this whole project probably took me about 45 minutes, and it was the absolute perfect addition to my baby girl's first Easter outfit!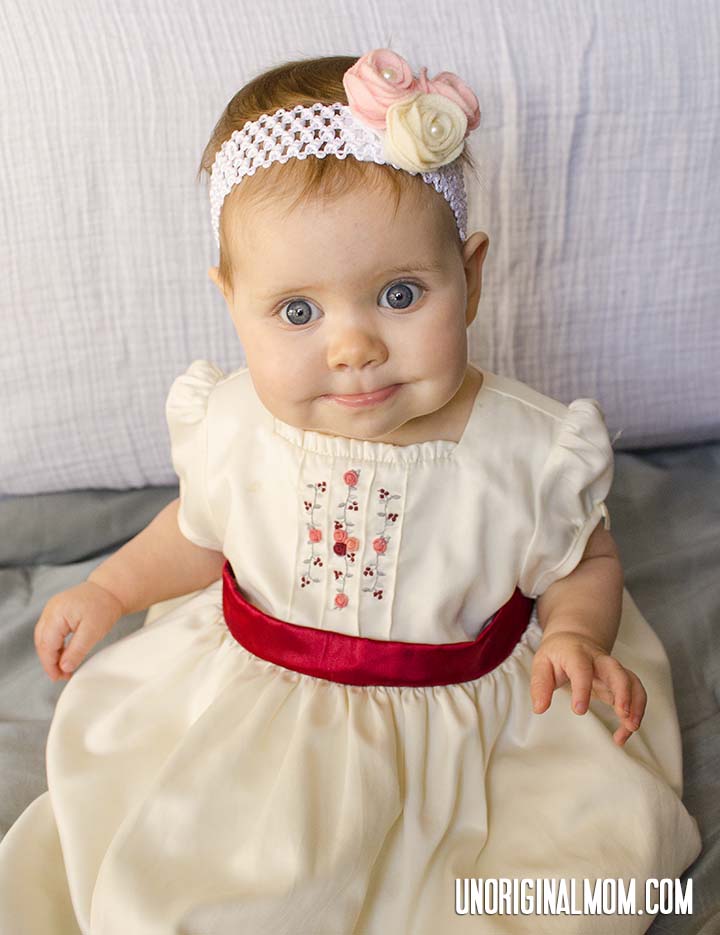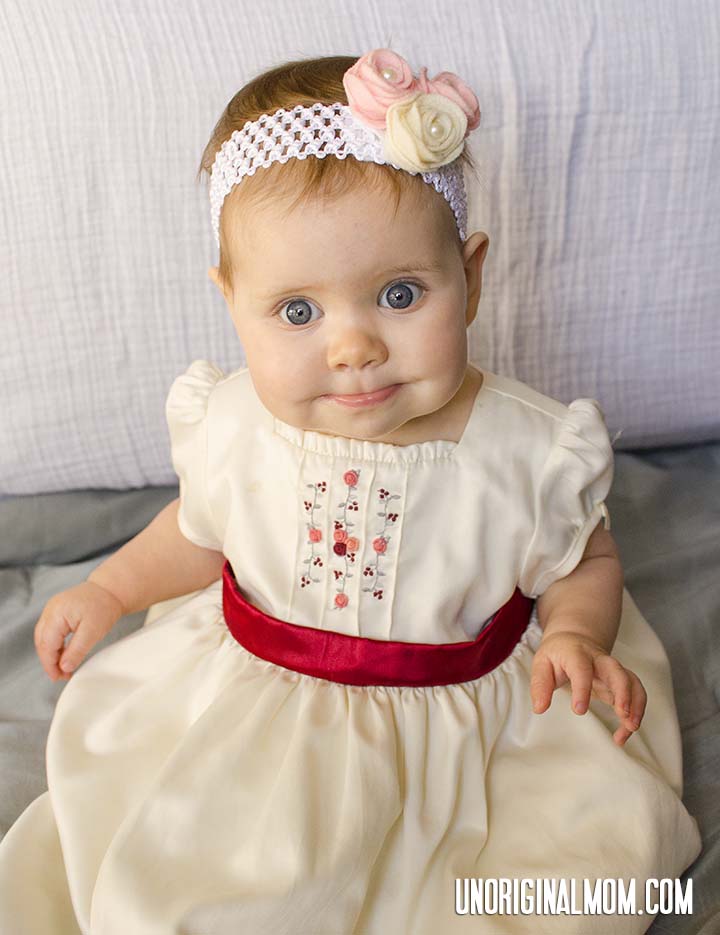 I'm sure I will be making these flowers again to work into all kinds of other projects!


**Check out other great ideas in the Winner's Circle!**
This post is linked up at many of these great link parties!


Get your copy of my FREE meal planning binder!
Sign up to get a free copy of my meal planning system - an 11 page printable meal planning binder, complete with a pantry inventory, shopping list, and more to help get on top of your menu each week!