No, that's not a typo – this cake is so chocolatey, it's worth saying twice!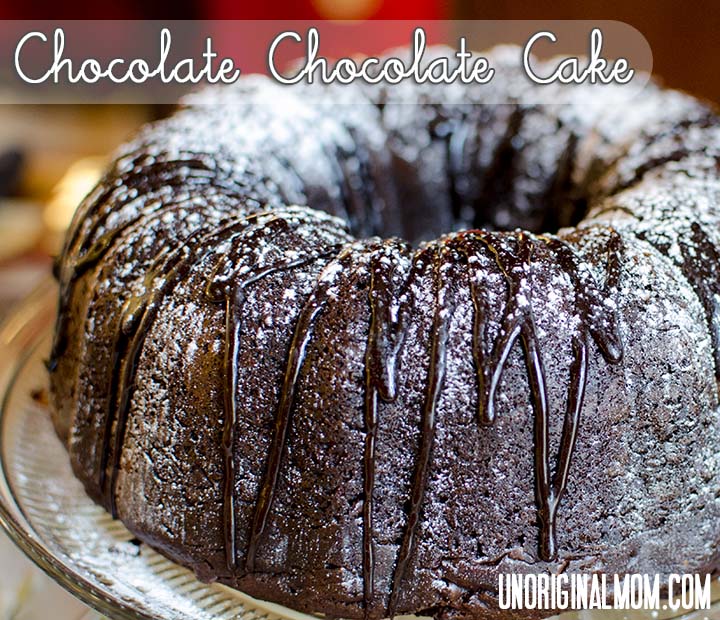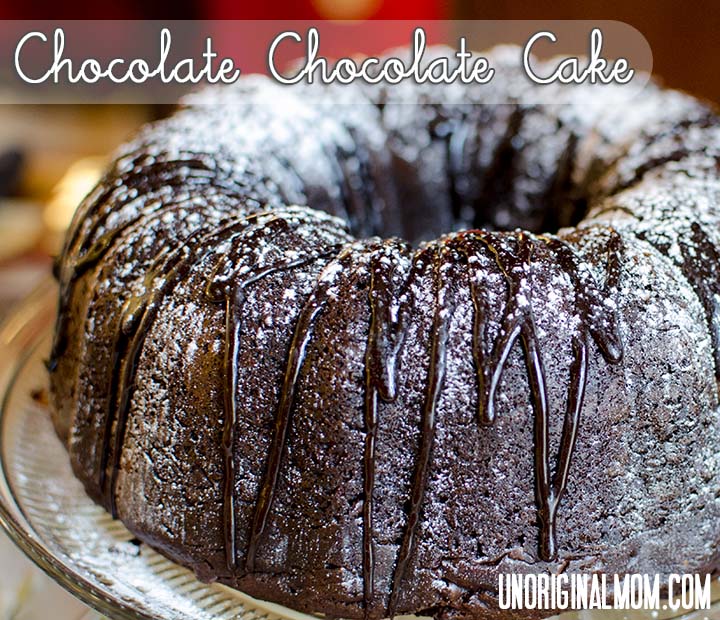 While searching for a recipe for a "chocolatey dessert" that I was supposed to bring for an Easter potluck, I came across a recipe for "Too Much Chocolate Cake" on AllRecipes.com.  (Is there even such a thing as too much chocolate?) It looked super simple, had great reviews, and fit the criteria for a chocolatey dessert…so I gave it a try.
Definitely a WINNER!
Moist, chocolatey, decadent, and delicious.  It should've been called "The Perfect Amount of Chocolate Cake."  I topped it with a "Duncan Hines Amazing Glaze" that I had in my pantry, and then a little sifted powdered sugar on top.  It looked almost as wonderful as it tasted!
The best part is it tastes like you made it from scratch, but essentially it's just a doctored-up box mix.  You'll need a devil's food cake mix, instant pudding, sour cream, mini chocolate chips, oil, eggs, and water.  It only took me about 10 minutes to mix up and get it in the oven…but it takes almost an hour in the oven and even longer to cool before you can turn it out of the pan, so don't make it when you're in a rush.  I actually made it the night before and let it cool overnight.  Then I turned it out onto the platter and added the glaze and powdered sugar right before we left for dinner the next day.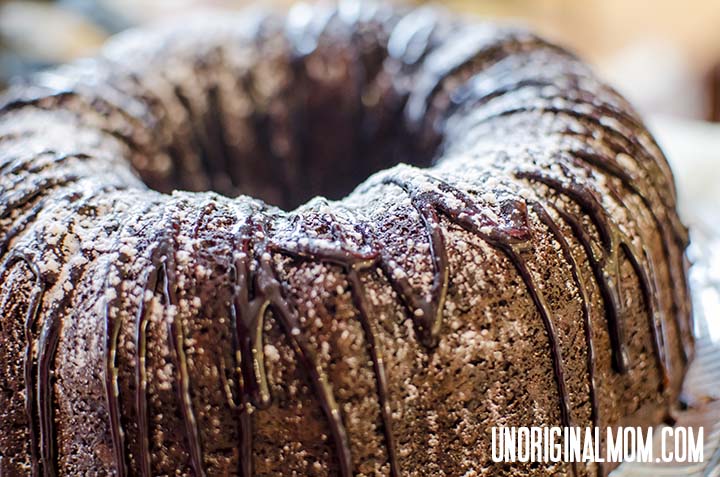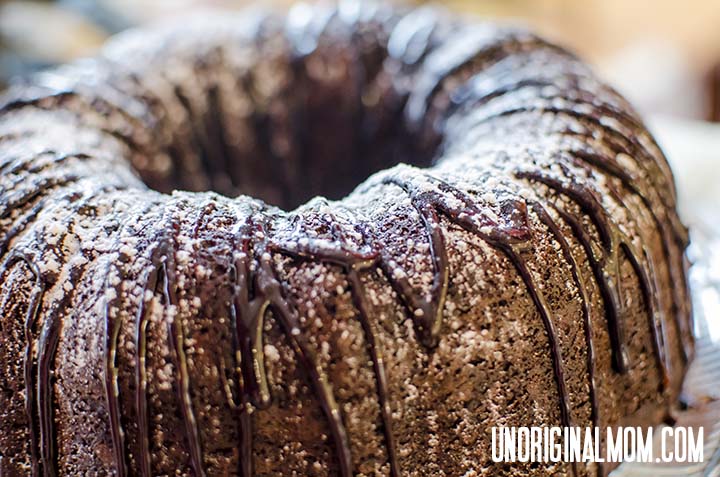 Click HERE for the recipe on AllRecipes.com.  I made it just like the recipe says, no tweaks necessary! (Just make sure you use mini chocolate chips.)
Enjoy!!!


Get your copy of my FREE meal planning binder!
Sign up to get a free copy of my meal planning system - an 11 page printable meal planning binder, complete with a pantry inventory, shopping list, and more to help get on top of your menu each week!