This is a Sponsored post written by me on behalf of White Cloud for SocialSpark. All opinions are 100% mine.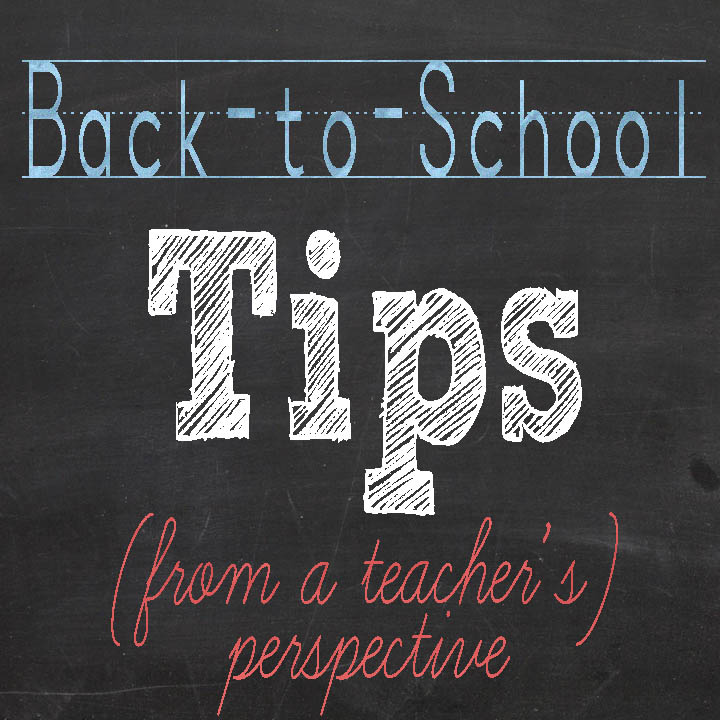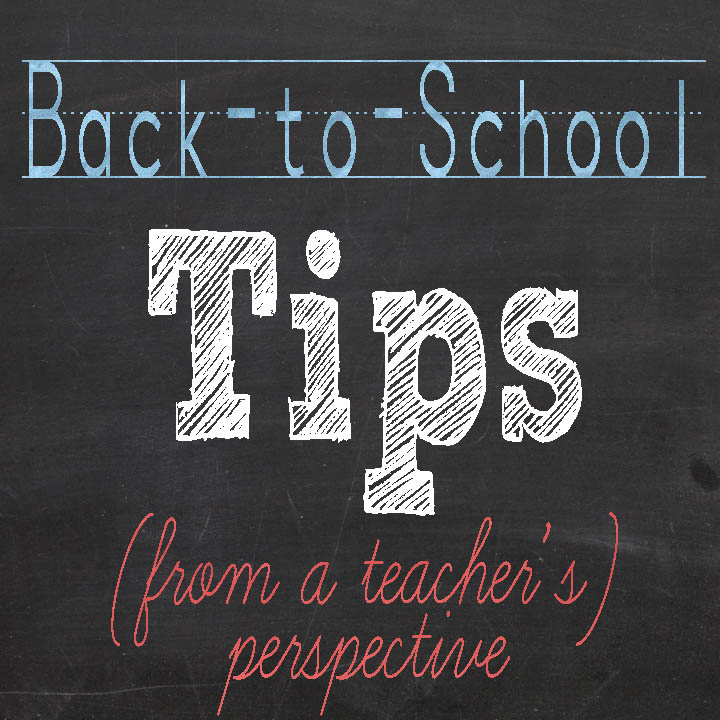 This will be the second year in my life (since before Kindergarten) that I haven't gone "back-to-school" in the fall.  After graduating from college, I went straight to teaching Middle School General Music & Choir for three years, spent a year teaching High School Choir & Orchestra, and then last fall was on maternity leave before I officially resigned in December of 2012.  So 4 years of teaching plus 17 years of being a student equals a lot of back-to-school seasons!
It's been an adjustment now that my life does not revolve around the school calendar (and I'm sure it will be an adjustment to go back once I become a parent of a school-aged child!), but even though I'm not participating in the school shopping and preparation like much of the rest of the country, it's hard to put it completely out of my mind.  The store shelves are already being loaded with school supplies, TV commercials are focusing their efforts on back-to-school shoppers, department stores are changing out their displays to fall clothes and school uniforms.  It's getting to be that time of year again!
So, since I will be sitting back and just observing (and avoiding the office supply aisle!) the Back-to-School madness this year, I thought the least I could do would be to share some Back-To-School Tips from a Teacher's Perspective to help you prepare for that looming and all-important first day of school!
1.  Shop early, and shop the sales.  
This is actually something I learned from growing up in a college town…if you waited until right before school started (the day after Labor Day for us), the shelves would be empty!  College classes started a week or so before us, and those college students would come in and ravage the shelves of Walmart and Target until there was literally nothing left.  If you want your kiddos to be able to choose their favorite color lunch box, or not have to buy the most expensive 27-pocket binders because they're the only ones left, shop early!  And keep an eye out for sales and coupons…every little bit helps!
2.  Use lists.
If your child's teacher or school gives lists of recommended school supplies – use it!  Especially if it is a list specifically from the teacher.  The generic lists from the school or district might be more of general suggestions, but if the teacher has spent the time to write and mail a list, then they would really like their students to be prepared with those specific items.  (And if you're really not convinced your child will need everything on that list, buy the items but keep the receipt – you can always return items later rather than having to make a late night run to the store for glue sticks!)  And if you don't have a recommended list to shop from, make your own – no need for impulse buying when it's going to be a pricey trip already!
3.  Help your child get organized.
Maybe I was dorky (okay, there's not really a maybe about it…), but I LOVED putting all my school supplies in my backpack in preparation for that first day of school!  But by the 2nd week of school, I always had the messiest desk in my class.  I had good intentions, but I didn't have any method to my organization at the start and then really struggled to stay organized.  Sit down with your kids and help them to get everything organized ahead of time…create and label dividers in their binders, designate a "bring home" folder for important papers that you will check each night, label items with you child's name, etc.  And the all important assignment book – don't just assume your child will know how to use it.  You may have to show them how to write down homework assignments for each class, and maybe check it each night together.
4.  Get in touch with the teacher.
I was surprised how much it meant to me when parents would go out of their way to get in touch with me at the beginning of the school year just to say hello.  Most of the time there were reasons (and usually important ones) that parents were calling, emailing, or stopping in my room – letting me know their child had a learning disability and needed additional assistance, telling me about a severe allergy, informing me their child is gifted and will need extra work and motivation to keep occupied.  Those are all very important things that were helpful to know before the school year started.  (And I was always notified of those things from the school office as well, though it always helps to have a parent's perspective in addition to the paperwork.)  And of course, there were the parents I'd never hear from until the day after the report cards went out after I'd given their child a poor grade.  But it was so great when a parent would just call to say hello and introduce themselves, or stop in at Back To School Night just to chat and get to know me.  Teacher gifts were always great, too ;-)
5.  Don't forget the tissues!
One thing I quickly learned in my first week as a teacher is that kids are gross and covered in germs!  And they sneeze.  A lot.  And the tissues that the school provides are the cheapest, roughest kind ever.  So don't forget to send your child to school with hand sanitizer and SEVERAL boxes of tissues for their desk or locker.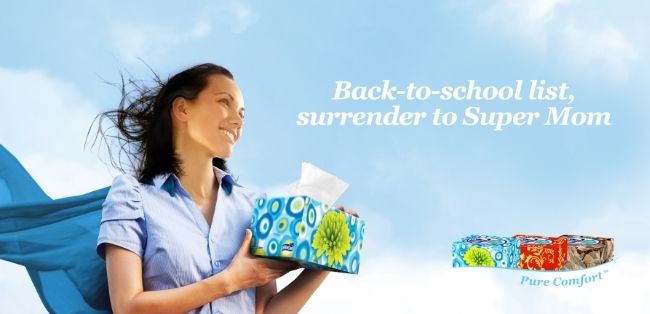 And that brings me to our sponsor – White Cloud Facial Tissue!  Soft and soothing, and they come in multi-packs or 3 or 6 boxes – perfect for multiple kids going back to school!  The best part is, by purchasing a multi-pack of White Cloud Facial Tissue, you can support Children's Miracle Network Hospitals if you buy the limited edition White Cloud CMN boxes.  Find out more on the White Cloud Facial Tissue page.
White Cloud is carried exclusively at Walmart – visit the White Cloud Store Locator to see if it's available in a store near you…and don't forget to print a coupon for 75 cents off by going here!   And while you're at it, get to know what White Cloud is all about by following along on social media with the following links:  White Cloud Facebook Page; White Cloud Twitter Page; White Cloud Pinterest Page
Best of luck as you prepare your family for Back-to-School!




Get your copy of my FREE meal planning binder!
Sign up to get a free copy of my meal planning system - an 11 page printable meal planning binder, complete with a pantry inventory, shopping list, and more to help get on top of your menu each week!